Home Essay Examples Health Drugs
Drug Addiction In Pakistan
Category Health
Subcategory Addiction
Topic Drugs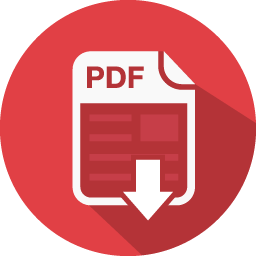 Introduction
The abuse of drugs is increasing in educational institutions across Pakistan. Students, whether be at schools, colleges or universities, are getting addicted to substances at an alarming rate. This is not only threatening their own future, but those of people around them, including friends and family.
Background information
Drug addiction has been intimidating the youth of the society for quite a long time now. Drug addiction has been reported on TV channels, Newspapers, Social Media websites etc. from worthy institutes like LUMS, LSE, NUST, NCA, IBA, Quid-e-Azam University and COMSATS University. Many students have been prone to drug addiction and destroying their lives.
Our writers can write you a new plagiarism-free essay on any topic
The purpose of this report is to account for the excessive abuse of drugs among the youngsters of educational institutes in Pakistan.
Significance of study
The report will help spread awareness among parents who are indifferent of the activities of their children. Moreover, this report will encourage the addicts to give up on drugs after knowing its ill effects.
Scope of study
The report will detail about the ill-effects of drug usage and provide a plausible solution to it.
Limitations of study
The report only elaborates the abundant use of drugs in Pakistani institutes. This means that the case study solely includes youngsters of educational institutes and lacks data for the rest of the age groups and drug usage beyond educational institutes of Pakistan.
There are multiple reasons to why students get addicted to drugs. For example, certain dysfunctional families in which parents cease to give home and family ample time are prone to have kids get involved in harmful escapades like drugs.
Another reason why many youngsters lean towards drug abuse is the misplaced "coolness" attached with using such substances in the media and popular culture. The pressure from friends who already do drugs plays a very prominent role in the spread of drug abuse as well. Those who stick to the safety are often labelled weak and uncool and many unknowingly fall into this trap to avoid daily ridiculing and for want of acceptance in groups. Furthermore, other myths like "it helps me focus", "it gets my mood up" and so on are other reasons for youngsters to take drugs.
The developing pattern of drug maltreatment in academic institutions has represented a genuine danger to the lives and wellbeing of understudies as the school and college understudies use sedates unreservedly and straightforwardly.
Facts and Figures
Adolescents in Pakistan are the most influenced by drugs and liquor and the quantity of these addicts is expanding at the rate of 40,000 every year making Pakistan a standout amongst the most drug influenced nations on the planet while the most irritating actuality is that larger part of heroin addicts are younger than 24.
As indicated by one review, one out of each 10 school/college understudies is addicted and just about 50 percent understudies of various instructive foundations especially tip top schools/universities in Islamabad/Lahore are dependent on drugs, and lion's share of these understudies have a place with exclusive class, having no issue of moderateness.
Given below is a Statistic of the kinds of drugs used among the individuals of Pakistan.
Head of Community Medicine at CMH Lahore Medical College Professor Dr. Muhammad Ashraf Chaudhry communicated this while conversing with 'The News' regarding United Nations International Day against Drug Abuse and Illicit Trafficking that falls on June 26 consistently around the world. He said the drug misuse imperils understudies' wellbeing, both physically and rationally, because of which they can't focus on their examinations. 'The across the board accessibility of drugs in Pakistan is making spirits of youth inert and it is need of great importance to concoct powerful measures to control this danger.'
The United Nations International Day against Drug Abuse and Illicit Trafficking is seen on June 26 every year to bring issues to light of the serious issue that unlawful drugs speak to the public. Every year the United Nation Office on Drugs and Crime (UNODC) chooses subject for the afternoon. Expanding on the accomplishment of a year ago, the subject for 2018 is: 'Listen First'. Tuning in to kids and youth is the initial step to enable them to become sound and safe.
'Listen First' is an activity to expand support for anticipation of drug utilize that depends on science and is in this manner a powerful interest in the prosperity of youngsters and youth, their families and their networks.
Dr. Ashraf said larger part of drug addicts generally begin with delicate drugs like chhaliya, gutka and container, and after that move to hard drugs like heroin, opium and cocaine, and so forth. The buy of drugs or liquor by youngsters is often through sellers or 'specialists', who are only a telephone summon and their numbers are effectively traded starting with one individual then onto the next, , he said.
There are confirmations that the contact quantities of drugs vendors and operators are additionally broadly appropriated all through lodgings, inns and different spots that are commonly escaped the eyes of law implementing organizations, he said.
He included the motivation behind why the quantity of drug dependent individuals is expanding alarmingly is that the drug cartels in Pakistan are completely sponsored and upheld by the incredible and the well-off that have abundant impact. Obviously, police and drug mafia are conniving. In addition, unlawful drugs are effectively, and economically accessible wherever in Pakistan. There is a seller everywhere. Provisos in the criminal equity make open doors for the drug dealers to avoid equity, said Dr. Ashraf.
He demonstrated that individuals who begin smoking cigarettes and additionally drink liquor at a youthful age are considerably more prone to explore different avenues regarding unlawful drugs than individuals who don't smoke or drink. Endeavors ought to be made to control tobacco smoking in the nation since it is door to drug misuse.
He included that guardians can perceive their someone who is addicted kids by taking note of side effects including profound body weakening, solid loss of craving, trouble in breathing and weariness, solid apprehensive unsettling influence, long home nonappearances, a lot of cash request, lying to get cash, seclusion, staying far from others, long resting time, lethargy, pale face, tremors in fingers, obstruction, abnormalities in work and studies, no enthusiasm for regular day to day existence, red eyes, slurred discourse, hovers under the eyes, disregard of individual cleanliness and stamps and hints of mishandling on the body. The time guardians see the above side effects in their youngster, they ought to quickly look for treatment for the tyke, said Dr. Ashraf.
Today various urban areas are raising a clamor of dread and alert over chronic drug use. Charges and claims about it show up in the features, combined with requests for activity of the standard kind: crackdown by the requirement authorities. Directly it relates to the bigger issue of adolescent misconduct as a standout amongst its most genuine segments. Before endeavoring to assess the current circumstance, it is useful to take a gander at the lawful arrangements and managerial bodies intended to control opiate traffic and fixation.
Recommendations
According to the results of the report, following recommendations can be made:
The Government of Pakistan should introduce policies to ban the selling of drugs in Pakistan.
Students should be kept under proper check and surveillance.
Rehabilitation centers should be provided within the academia for the addicts.
General awareness campaigns should be set up for the ones prone to using drugs.
Drug addicts should be encouraged to give up on addiction and be provided with ease and acceptance to recover from their addiction.
We have 98 writers available online to start working on your essay just NOW!
Related Topics
Related essays.
By clicking "Send essay" you agree to our Terms of service and Privacy statement . We will occasionally send you account related emails.
By clicking "Receive essay" you agree to our Terms of service and Privacy statement . We will occasionally send you account related emails.
We can edit this one and make it plagiarism-free in no time
We use cookies to give you the best experience possible. By continuing we'll assume you board with our cookie policy .
Tuesday, 28 February 2017
Drug addiction in pakistan english essay - ba/ma english essays.
Drug Addiction in Pakistan English Essay
Causes of drug addiction and solution, you may also like:.
About Maher Afrasiab
Hello, I am Maher Afrasiab a founder of Ratta.pk and some other websites. I have created ratta.pk to promote the eductaion in Pakistan. And to help the students in their studies. Find me on Facebook: @Maher Afrasiab
54 comments:
English Learning Notes
History Notes
English Essays
General knowledge
Guess Papers