Testimonials
How it works
Paper Writers Team
Essay Writing Guide
Free plagiarism checker
Essay title generator
Conclusion Generator
Citation Generator
Can ChatGPT Write Essays?
Selecting a Topic and Writing a Good Hook for a Romeo and Juliet Essay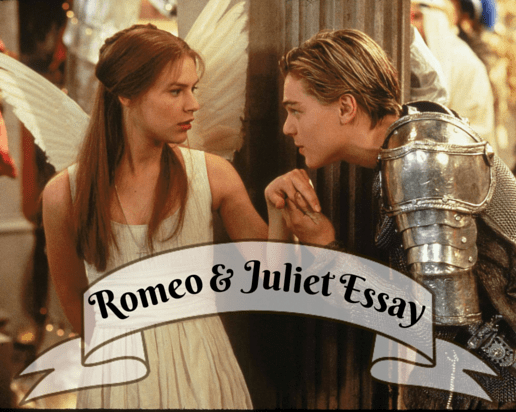 October 01, 2015
Writing a Good Hook for a Romeo and Juliet Essay
Let's face it. There have been thousands upon thousands of students who have been asked to write a Romeo and Juliet essay. One can't help but wonder if instructors get tired of reading these essays year after year. As we discussed this in our offices, we all agreed that it seems quite tedious to us. Unfortunately for students, the more tedious instructors find it to read an essay, the more likely they are to grade using harsh standards. This means that small mistakes can cost important points. If you want to avoid this, you'll need to make sure your essay on this famous play by Shakespeare as interesting as you possibly can. You can do this by picking out a great topic, and by kicking off your essay with a great hook.
What is an Essay Hook?
An essay hook is something that you place at the beginning of your introductory paragraph that will grab your reader's attention. It could be a quote, a story, a joke, or an interesting fact. For example, you could begin your essay with a quote from the play, or an interesting fact about Shakespeare. You could even tell a brief story about a well-known portrayal or adaptation of the play. The point is to pique the interest of whomever is reading.
Romeo and Juliet Essay Questions, Topic Ideas, and Prompts
The more interesting the topic you choose for your essay, the more enjoyable it will be for others to read. Here are a few ideas:
Compare and contrast the characters Romeo and Juliet. How does his bold and passionate personality blend with her younger and more innocent persona?
What does the suicide of Romeo and Juliet symbolize?
Write a character analysis of Friar Laurence
Write a character analysis of Mercutio.
Write a persuasive essay arguing that the parents were correct for barring Romeo and Juliet from seeing one another.
Other than Romeo and Juliet, who are the most important characters in the play?
What do you think of Shakespeare's decision to reveal Romeo and Juliet's fate at the beginning of the play?
Examine the concept of fate in the play.
Explore Romeo's relationship with his friends.
Detail the ways in which Juliet matured throughout the story.
Were the parents ultimately responsible for the deaths of both children?
Compare and contrast the parent child relationships in Rome and Juliet with the parent child relationships that are common today.
Did Romeo and Juliet owe their families their loyalty more than they owed it to themselves to pursue a a romance?
Was Shakespeare's technique of accelerating time effective, or just disorienting?
Now that you have suggestions for opening your essay, and a few topic ideas, you are ready to begin writing. If you still don't feel as if you are well prepared to write your essay, you are still good to go. All you need to do is contact us, and we will help you write a great essay on Romeo and Juliet or any other Shakespearean play.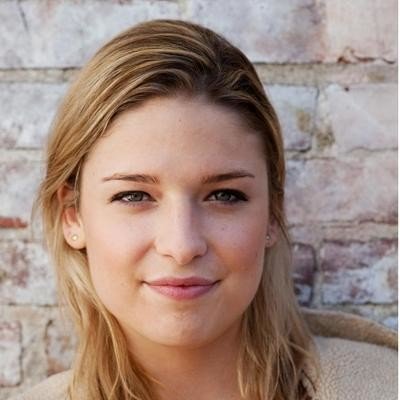 While being committed to a number of charitable causes, like volunteering at special events or giving free art lessons to children, Marie doesn't forget her vocation – writing. She can write about almost anything but has focused on time management, motivation, academic and business writing.
Related posts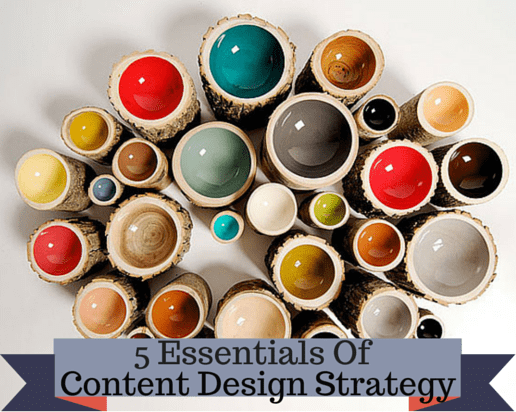 October 01 2015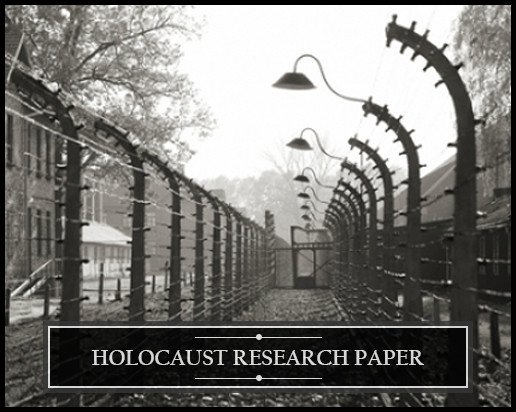 Don`t have an account?
Password recovery instructions have been sent to your email
Back to Log in
Good Hook For Romeo And Juliet Essay
William Shakespeare
Romeo And Juliet
Academic anxiety?
Get original paper in 3 hours and nail the task
124 experts online
The character Juliet , in the play "Romeo and Juliet" written by William Shakespeare, is a young beautiful girl who falls in love with a young gentleman called Romeo. From the beginning we know that a tragic end lies await for these young lovers. I feel Juliet was caught in a vicious cycle of love and hate between the two rival houses of the Montague and the Capulets. She herself was not remotely to blame except for the fact she fell in love with Romeo. Romeo was a Montague, which forced them to keep their relationship a secret until the time was right.
Romeo has just been shortly married to Juliet when he goes to see his best friend, Mercutio. When he finds Mercutio, he is in an argument with Tybalt a Capulet. Tybalt wishes to duel with Romeo. Romeo declines the offer, as he is the cousin of Juliet. (This is the first time anyone takes in consideration of Juliet's feelings). Mercutio takes the place of Romeo but is slain by Tybalt. Romeo in a blind fury kills Tybalt:
"Either thou or I, or both must go with him"
However, this leaves Juliet an emotional wreck as one of her dearest cousins has been killed by her true love. Romeo did not take into account Juliet's feelings and think about what he was doing. He of all people should have thought about the consequences and now he is banished from Verona:
"A dammed saint, an honourable villain"
When she first hears the news she curses Romeo:
"O what a beast was I to chide him!"
However, she changes her mind about him, as he is her true love. I think it was extremely unfair of Romeo to put Juliet through this anguish and grief due to one outburst of anger.
When Juliet's father tells her that she is to be married on Thursday she is upset and tells him that she is not going to marry Paris. I feel it is unfair for Juliet to be forced into marriage and if she does not, she will be castaway by her father. Your father is someone whom you can look to for support and love in no matter what circumstances. Juliet's father, however, does not give it a second thought to discarded her if he does not get his own way:
"But now I see this one is too much,
And that we have a curse in having her".
Once this happens Juliet looks to her mother to comfort her after the dispute she has with her father. Her mother plainly says:
"Talk not to me, for I'll not speak a word".
Again, I have great amount of sympathy for Juliet, as the person who gave birth to you should never turn their back on their child, as this should be the most precious person to them.
After Romeo kills himself, as he thinks Juliet is dead, Juliet wakes to find Romeo.She is upset and in distress over the matter. Friar Lawrence enters the tomb to be greeted by a dead Romeo and a sobbing Juliet. The Friar begins to talk to Juliet when he is startled by a noise and runs away. This I feel was pure selfishness on Friar Lawrence's behalf as he was only thinking of himself losing his job as he has been helping Romeo and Juliet:
"I hear some noise, lady come from that nest……
Come go, good Juliet, I dare no longer stay".
Here we find Juliet once again out on a limb by herself to make a decision with no guidance as the Friar has fled and left her in confusion. In the end, she takes her own life as she is acting irrationally due to the death of her beloved Romeo.
Through the whole play Juliet is treated very foully by the people, she loved. At every turn of the play, someone is making her emotionally upset either by forcing her to do something or by killing or punishing her loved ones. I feel very sympathetic towards Juliet, as she is the only one who did not contribute in any way to the tragic deaths to all the houses. Maybe if everyone was not so hot headed there could have been a preferred outcome to this story.
This essay was written by a fellow student. You may use it as a guide or sample for writing your own paper, but remember to cite it correctly . Don't submit it as your own as it will be considered plagiarism.
Need custom essay sample written special for your assignment?
Choose skilled expert on your subject and get original paper with free plagiarism report
Good Hook For Romeo And Juliet Essay. (2017, Nov 01). Retrieved from https://artscolumbia.org/romeo-and-juliet-9-25621/
More related essays
Different views of love in Romeo and Juliet
Mercutio is a unique character in Shakespeare's Romeo and Juliet Essay
Explain How Shakespeare Creates Dramatic Tension In Act Three Scene Five Essay
Romeo and Juliet starts with Romeo 'lovesick' over a woman called Rosaline Essay
The True Love of Romeo and Juliet
How does Shakespeare create excitement and tension in Act 3 Scene 1? Essay
How does Shakespeare Present Love in Romeo and Juliet Essay
Our feeling for juliet is constantly one of pity Essay
 What characteristics of Juliet are evident here? Essay
Related Topics
Measure for Measure
The Merchant of Venice
The Taming of The Shrew
As You Like It
Midsummer Nights Dream
Taming of The Shrew
Much Ado About Nothing
Hamlet Madness
Merchant Of Venice
Hi, my name is Amy 👋
In case you can't find a relevant example, our professional writers are ready to help you write a unique paper. Just talk to our smart assistant Amy and she'll connect you with the best match.
Best essay writing services
Writing Services Reviews
Writing Guides
Essay Coupon Codes!
Best Essay Services Scholarship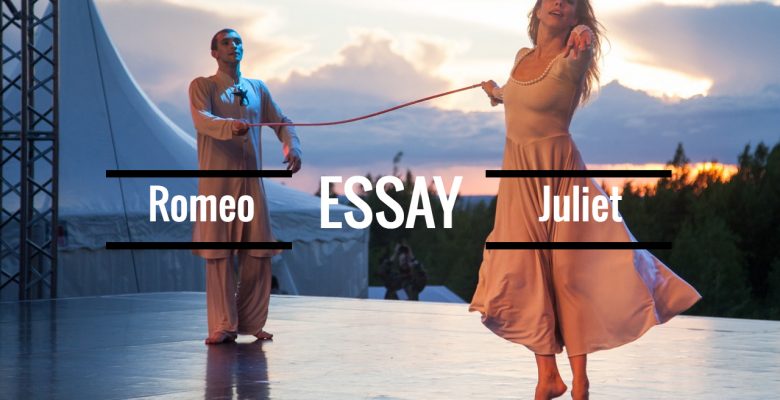 How to write "Romeo and Juliet" essay: tips and examples
By Published Writing Guides
Before we start writing the analysis article for Romeo and Juliet, let's make some claims and issues about what you're analyzing. Analysis articles generally focus on how the book or poem is structured. For example, how similarity or use of metaphors brings precise meaning to the incident and how a particular topic describes in the story. In other words, analytical essays must examine small parts of books, plays and draw a whole picture by explaining them.
Tips for writing
Read the play carefully. You may have earlier view hundreds of little summaries, but it's worth reading them yourself. It helps you better understand the plot and allows you to see the details that overlook a brief overview.
Ask Question. When you read a play or search for information about a question, write down the question that has arisen and look for the answer. That way, you can evaluate the characters and their actions in your way, and you can come up with a topic or a hook for your paper. It is another method to boost plans by self-questioning whenever reading the issues of the essay. Another way to encourage ideas is to ask you questions while reading the subject of the paper. By asking yourself these questions, you can think more clearly and generate more ideas.
Use Quotes. The essay "Romeo and Juliet" is a great way to insert a short quotation from a tragedy as a literary work. Proper citation will be a powerful example of the content you claim and, if used correctly, will help support your reasoning line. When quoting, always enclose the text in quotation marks to accurately represent the mentioned page number. Please note that the number of citations should not exceed 10% of the total.
Let's throw away the clichés. If you want to ask rhetorical questions in the essay of Romeo and Juliet, "What's in a name?. By using famous phrases in plays such as "may not be the best idea unless you are analyzing particularly rhetorical questions." The same goes for phrases like "star-crossed lovers" and "good night, good night." It would help if you didn't use it unless it helps to prove your point.
Don't be afraid to ask for help. You can always ask for help. If you need help with your Romeo and Juliet essay, you can ask your teacher for advice, visit a writing center, check online tips, or ask a professional for writing advice online. No matter what directions you get, make sure you're applying them to see if they help your lighting process.
Incorporating Your Opinions. The most effective way to write a fulfilling essay is to include your personal opinion in the text. Imagine that the topic of an essay is a question from a friend and express what you believe and what you think about it. It is also more manifest to use relevant examples and examples in your essay.
Make a plan. Brainstorming and organizing your ideas can be a great way to write a composition. Put your proposal and supporting details on the web. Before you start writing, take about five minutes to brainstorm your ideas. Take a pencil and write down as many different aspects and perspectives as possible related to specific issues in your essay. Examinees can get more points by planning and organizing their ideas in the perfect paraphrase manner. You can save your time and write faster by executing this because you already prepared the whole sketch in your mind. You print your mind ideas on pages.
Make a draft. Read the paper many times to make sure the text is coherent and that the paragraphs are connected smoothly. Check grammar, spelling, and punctuation, and make any necessary modifications. Remove irrelevant parts and change vocabulary to enhance expressiveness. Make sure that you are following a fixed number of words. Then, write up the final draft and submit it by the deadline.
Romeo and Juliet Essay Outline
The outline is a vital action in the method of writing an essay. By outlining, you can organize your ideas and manage the proper sentences from the start. Here is some necessary suggestion which you need to know about the outline writing.
Romeo and Juliet. Think about the title of the essay
To think of the title of a great Romeo and Juliet essay, you need to:
To finish the paper. To do this, you need to finish writing the paper and understand which ideas you included and which ideas did not become the final version. Therefore, there is no possibility to add anything unrelated to the title. Check out your papers and critical points. These will be the best grounds for the title.
Write out a few choices.. It doesn't matter whether it is short or long. You can check the title that fits your paper and then modifies it to the length you want later.
The introductory part for Romeo and Juliet's essay
In the essay "Romeo and Juliet," the Introduction paragraph plays the most critical role. You have to engage the reader and show why your topic is essential. It needs to be there to do it right. Here you can know more about common a pp essay questions .
Something that catches Romeo and Juliet essay's attention:
It is the first sentence of the intro, so it should be something that readers would like to know more about the topic. A good hook for Romeo and Juliet's essay may be a citation, relevant factual information, or a question.
When you finish writing the hook, give the reader background information on the topic and justify why you decided to study it. If you use fact information in this section, be sure to quote it.
Here we need to list the main issues that will discuss in the body of the paper.
Introduction Writing Tips
It attracts readers with its attractive first sentence.
Begin with an example.
Make sure your argument is contextual.
Review the paper structure
To make a unique disputable paper, Move to the first paragraph and summarize everything.
Main part of an essay
It is the most comprehensive and most information-intensive part of your writing. This section will review each of the above discussions and support them with the information you find during your research. It is desirable to check one or more issues per paragraph and to transition between them carefully.
Body Lighting Tips
First, input an essential idea in the form of a sentence.
Apply textual evidence (concrete details, summary, direct quotes, rephrasing).
Write points supporting the main idea, i.e., quotes from sources, rephrasing's, facts (discoveries and statistics from the conducted research).
Tie the above facts to the main idea (analysis) of the paragraph.
We should do the transition from paragraph to paragraph smoothly.
Explain the importance of your claim.
The conclusion of Romeo and Juliet's essay
First of all, I will represent my thesis and briefly outline the points mentioned in the body of the paper. Next, I'll answer the question "so what" so that the end of the Romeo and Juliet essay is insightful, and I'll explain why what I've been discussing so far is essential. Finally, don't forget that the reasonable conclusions of the Romeo and Juliet essay leave a great impression on the reader and encourage further consideration. To do so, please mention the most critical points of play. And be aware of re-emphasizing it, linking what has been said so far to a larger context, or calling for specific actions to take by the reader.
Tips on how to write a conclusion
In conclusion, don't start a new theme:
Summarize it short
Challenging the reader with questions.
Consolidate rather than summarize. Don't repeat what you said in your paper.
It changes the direction of the reader by giving something that the reader can chew.
You can also add some background data to support the quality of the article. Also, add quotes from the scholar about this and their point of view.
Proofread a paper
Once you've finished writing your essay, read it back several times, preferably a day or a few days later, to evaluate the quality of your writing with fresh eyes. Also, show your essays to your friends and family. They will not only find the mistakes you have overlooked, but they will also tell you if your writing is consistent and professional.
Tips for Fixing
To write a perfect essay , you must always re-read your paper and correct all mistakes:
Keep the format simple.
Key points include support and evidence.
Check grammar and spelling.
To make sure that the essay's intention is not "to speak" but "to show."
Essay Example with topic "Romeo and Juliet"
One of the greatest love tragedies written by William Shakespeare is "Romeo and Juliet." The theme of this work is love and destiny. This story was originally an old Italian story and translated into English in the 16th century. If you express this tragic love story in one line, it means, "By the death of two young lovers who have become stars, will unite their families. This play is famous and recommended to teach this in universities and colleges. And in many scenes, the play "Romeo and Juliet" is performed very often. Romeo and Juliet' named after the main characters' men and women, respectively, Romeo and Juliet. And both Romeo and Juliet belonged to two powerful but antagonistic families, Romeo was of the Montague, and Juliet of the Capulets; The stormy relationship between the two families was deep-rooted, and even their servants participated in the dispute. In the play, images of the sky such as stars, suns, moons, and heavens express different views of human responsibility. Like the prologue, the protagonists are called "lovers beyond the stars," representing the general belief that celestial bodies have the power to control what happens on earth. As if it was an inevitable fate for Romeo and Juliet to fall in love, it seems to be often associated with the stars. In Act I, No. 4, when they approached the Capulet ball, Romeo expressed the fear that the results of his actions "hung on the stars," which means the astrological power of the stars used to predict destiny. But in the next scene, which mentions the stars in the play, Romeo doesn't talk about the astrological connection but uses the stars to express the alien beauty of Juliet. Similarly, Romeo's love for Juliet compared her to the sun, so she also said her wish to cut her into stars when he died. In this way, these images of the heavens are associated with Romeo and Juliet. Rather than the fate of God. Romeo, a man of great impulsiveness, whose rash actions frequently afflicted him and his dear Juliet; for example, on the night he met Juliet, he pushed her down over the wall of her house to bind her to himself. It is no exaggeration to say that Romeo's careless actions led the whole play to tragedy when he killed Tibolt in anger. At the end of the drama, Romeo venomously kills him after hastening to conclude that Juliet was expired. The play ends with a powerful condemnation of the character's acts. In the closing panel of the drama, the Montague and Capulet people gather around the main character's grave in unison to see the end of the tragic event. The story ends with realizing that this tragedy was caused not by fate or the gods but only by blind hatred between the two families.

Suggestions
As You Like It
Pride and Prejudice
The Crucible
The Handmaid's Tale
To Kill a Mockingbird
Please wait while we process your payment
Reset Password
Your password reset email should arrive shortly..
If you don't see it, please check your spam folder. Sometimes it can end up there.
Something went wrong
Log in or create account.
Be between 8-15 characters.
Contain at least one capital letter.
Contain at least one number.
Be different from your email address.
By signing up you agree to our terms and privacy policy .
Don't have an account? Subscribe now
Create Your Account
Sign up for your FREE 7-day trial
Ad-free experience
Note-taking
Flashcards & Quizzes
AP® English Test Prep
Plus much more
Already have an account? Log in
Choose Your Plan
Group Discount
$4.99 /month + tax
$24.99 /year + tax
Save over 50% with a SparkNotes PLUS Annual Plan!
Purchasing SparkNotes PLUS for a group?
Get Annual Plans at a discount when you buy 2 or more!
$24.99 $18.74 / subscription + tax
Subtotal $37.48 + tax
Save 25% on 2-49 accounts
Save 30% on 50-99 accounts
Want 100 or more? Contact us for a customized plan.
Payment Details
Payment Summary
SparkNotes Plus
Change
You'll be billed after your free trial ends.
7-Day Free Trial
Not Applicable
Renews December 9, 2023 December 2, 2023
Discounts (applied to next billing)
SNPLUSROCKS20 | 20% Discount
This is not a valid promo code.
Discount Code (one code per order)
SparkNotes PLUS Annual Plan - Group Discount
SparkNotes Plus subscription is $4.99/month or $24.99/year as selected above. The free trial period is the first 7 days of your subscription. TO CANCEL YOUR SUBSCRIPTION AND AVOID BEING CHARGED, YOU MUST CANCEL BEFORE THE END OF THE FREE TRIAL PERIOD. You may cancel your subscription on your Subscription and Billing page or contact Customer Support at [email protected] . Your subscription will continue automatically once the free trial period is over. Free trial is available to new customers only.
For the next 7 days, you'll have access to awesome PLUS stuff like AP English test prep, No Fear Shakespeare translations and audio, a note-taking tool, personalized dashboard, & much more!
You've successfully purchased a group discount. Your group members can use the joining link below to redeem their group membership. You'll also receive an email with the link.
Members will be prompted to log in or create an account to redeem their group membership.
Thanks for creating a SparkNotes account! Continue to start your free trial.
Your PLUS subscription has expired
We'd love to have you back! Renew your subscription to regain access to all of our exclusive, ad-free study tools.
Get 50% off PLUS! Your Annual plan, at a discount. One week only!
Start the school year strong with SparkNotes PLUS!
Start the school year strong with PLUS!
See discount terms and conditions .
Romeo and Juliet
William shakespeare.
Study Guide
No Fear Translation
Mastery Quizzes
Infographic
Graphic Novel
Unlock your FREE SparkNotes PLUS trial!
Unlock your free trial.
Ad-Free experience
Easy-to-access study notes
AP® English test prep
A+ Student Essay
In Romeo and Juliet, which is more powerful: fate or the characters' own actions?
In the opening Prologue of Romeo and Juliet , the Chorus refers to the title characters as "star-crossed lovers," an allusion to the belief that stars and planets have the power to control events on Earth. This line leads many readers to believe that Romeo and Juliet are inescapably destined to fall in love and equally destined to have that love destroyed. However, though Shakespeare's play raises the possibility that some impersonal, supernatural force shapes Romeo and Juliet's lives, by the end of the play it becomes clear that the characters bear more of the responsibility than Fortune does.
Though the Prologue offers the first and perhaps most famous example of celestial imagery in Romeo and Juliet , references to the stars, sun, moon, and heavens run throughout the play, and taken as a whole that imagery seems to express a different view of human responsibility. In Act 1, scene 4, Romeo says that he fears "some consequence yet hanging in the stars" when he and his gang approach the Capulet's ball. In his next mention of stars, however, Romeo doesn't refer to their astrological power. Rather, he uses the image of stars to describe Juliet's otherworldly beauty. Most of the subsequent celestial images in the play follow in this vein, from Romeo's love-struck comparison of Juliet to the sun to Juliet's own wish to "cut [Romeo] out into little stars" when he dies. Throughout the play, these astral images are more often associated with the two lovers than with divine fate, emphasizing that, as the play's action escalates, we cannot simply place the blame for the tragedy on some impersonal external force.
It's true that Romeo and Juliet have some spectacularly bad luck. Tybalt picks a fatal fight with Romeo on the latter's wedding day, causing Capulet to move up the wedding with Paris. The crucial letter from Friar Lawrence goes missing due to an ill-timed outbreak of the plague. Romeo kills himself mere moments before Juliet wakes up. It's also true that the lovers aren't solely responsible for their difficult situation: Their friends, their families, and their society each played a role in creating the tragic circumstances. However, even if we allow that fate or some other divine force caused Romeo and Juliet to fall in love at first sight, thereby setting the action into motion, Shakespeare makes it clear that the characters' own decisions push that situation to its tragic conclusion. Either Romeo or Juliet, it is suggested, could have halted the headlong rush into destruction at any of several points.
Romeo's propensity for rash action gets him—and his beloved—in a lot of trouble. His impulsiveness has made him a romantic icon in our culture, but in the play it proves his undoing. From the very beginning, Shakespeare cautions us not to view Romeo's sudden fits of passion too idealistically—after all, Shakespeare makes a point to show that Romeo's love for Juliet merely displaced another, earlier infatuation. Through his hasty actions, Romeo arguably drives the play toward tragedy more aggressively than any other character. He climbs over Juliet's wall the night they meet and presses her to bind herself to him. He kills Tybalt in a blind rage. Then, thinking Juliet dead, he poisons himself. Romeo never thinks his actions through, and his lack of foresight makes him responsible for their dire consequences.
Though Juliet proves a strong-willed partner for Romeo, she bears less of the blame for their joint fate because she, at least, is wary of the speed at which they progress. In the balcony scene, she compares their love to lightning, which flares up suddenly but can just as quickly fade into darkness. Unlike Romeo, each of Juliet's fateful choices is a logical response to a situation. She agrees to marry him because she needs evidence that he is truly committed to her. She takes the potion not out of despair, but because she believes Friar Lawrence's plan will set things to rights. Though each of her choices ends up getting her and her lover deeper into trouble, those choices are at least the result of sober, careful reflection. Only when she sees her beloved dead does she succumb to his style of rashness, killing herself out of grief.
Romeo and Juliet concludes with a strong condemnation of the characters' actions. In the closing family portrait, the Capulets and the Montagues gather around the tomb to witness the consequences of their absurd conflict. Even if you don't believe that Romeo and Juliet could have saved themselves, you must admit that their families' blind hatred caused the situation, not the gods. As the Prince notes, even "[t]he sun for sorrow will not show his head" on that tragic day—even the heavens are pained at the human foolishness they see below.
Romeo and Juliet SparkNotes Literature Guide
Ace your assignments with our guide to Romeo and Juliet !
Popular pages: Romeo and Juliet
No fear romeo and juliet no fear, full play analysis summary, character list characters, romeo characters, themes literary devices, love quotes, full play quiz quick quizzes, take a study break.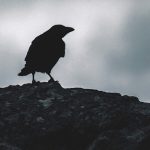 QUIZ: Is This a Taylor Swift Lyric or a Quote by Edgar Allan Poe?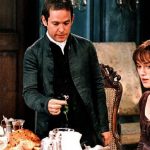 The 7 Most Embarrassing Proposals in Literature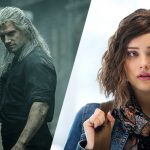 The 6 Best and Worst TV Show Adaptations of Books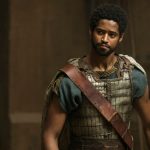 QUIZ: Which Greek God Are You?
Auth with social network:
Download presentation
We think you have liked this presentation. If you wish to download it, please recommend it to your friends in any social system. Share buttons are a little bit lower. Thank you!
Presentation is loading. Please wait.
Romeo & Juliet Essay. Introduction Your introduction must have the following components: –Hook –Introduce title and author of the play –Thesis.
Published by Alysa Mincy Modified over 8 years ago
Similar presentations
Presentation on theme: "Romeo & Juliet Essay. Introduction Your introduction must have the following components: –Hook –Introduce title and author of the play –Thesis."— Presentation transcript:
By William Shakespeare
An Introduction to Romeo and Juliet
BELL RINGER # 1 (A) 2/16 & (B) 2/17
Romeo and Juliet Key Scenes.
Act One – "And I Love Her" The Beatles
Study Guide Answers Acts I and II.
Response to Literature: THEME How to write a great theme essay.
WRITING A PERSUASIVE ESSAY. I. Introduction  A. Start off with a general statement (Hook Sentence), NOT the thesis statement.  Example hook sentence:
Romeo and Juliet Act V 4/15/2017.
ESSAY WRITING. PURPOSE  The goal of an essay is to use proof from a literary text to prove an idea.
Essay Format & Terms. Thesis Statement What you are trying to prove in your essay.
Antigone Essay.
WRITING AN ANALYTICAL ESSAY English III. PROMPT According to the characteristics outlined by Aristotle, is John Proctor a tragic hero?
Persuasive Essay Model How to build your perfect Persuasive Essay using a handy-dandy Graphic Organizer!
Romeo and Juliet Who is to blame for the tragedy and unhappiness?
Fast Food Essay.
Character Traits A Literary Analysis.
Shakespeare's Life What's the Source? Who's Who? That's.
Writing Well Structured Paragraphs
Formulating a Thesis Statement Mr. Parker 9 th Literature and Composition.
About project
© 2023 SlidePlayer.com Inc. All rights reserved.
Romeo & Juliet Essay
Introduction
Transition sentence (connects hook to plot summary)
TAG (title, author, genre - play) and Plot summary (4-5 sentences summarizing the play/relate to your topic)
Transition sentence (introduces essay topic/connects plot summary to thesis)
Thesis statement (clarifies topic and answers So What ?)
Hook Statements
Startling fact, statistic, information:
Two citizens were arrested as witches during the Salem witch scare of 1692. Eventually, nineteen were hanged, and another was pressed to death (Marks 65).
A meaningful quotation from the work or another source:
Ex. "To be, or not to be, that is the question" (3.1.57). This familiar statement expresses the young prince's moral dilemma in William Shakespeare's tragedy Hamlet, Prince of Denmark.
Hooks Cont'd
Craft a universal idea about life or people based on the thesis/topic of your essay:
The terrifying scenes a soldier experiences on the front probably follow him throughout his life—if he manages to survive the war.
Hooks to Avoid
Definitions of terms
Cliches - overused expressions
"The early bird catches the worm."
"Life is like a box of chocolates."
Have you ever wondered..?
Transition Sentences
Transition from hook to plot summary:
Clearly/specifically explain the connection between the hook idea and the play Romeo and Juliet
Provide a rationale for choosing the hook
Transition from plot summary to thesis:
Introduce your essay's specific focus or topic
Include the essay topic, literary elements and your claim/argument:
Romeo and Tybalt, not fate, are most to blame for the tragic outcome of the play.
Through the use of dramatic irony and foreshadowing, Shakespeare presents fate as the force that ultimately determines the tragic outcome of the play.
(Title of movie, novel, etc.) features characters, themes, and plot events that are based upon the play Romeo and Juliet .
The play Romeo and Juliet contains characters, themes, and plot events that modern audiences still find relevant.
Introduction Example
"Soul-mates are people who bring out the best in you. They are not perfect but are always perfect for you" (Unknown). A great relationship, then, is not a perfect one, but a healthy one. Healthy relationships develop when both parties are invested in the relationship. As demonstrated in the short story "The Gift of the Magi" by O. Henry , two people can build a healthy relationship as long as the other person places the needs of the other first. On the other hand, "The Bass, the River, and Sheila Mant," features a failed relationship wherein one person was willing to sacrifice more than the other. [Add several more sentences to retell plot of both stories]. While the relationship between Jim and Della is filled with love, the relationship between the narrator and Sheila Mant lacks love. Each story demonstrates that love is an end result, one that develops when each party willingly places the needs of a partner first . Through characterization and symbolism, O.Henr y suggests that w ithout sacrifice and hard w ork , a relationship will fail to thrive and will end.
Plot Summary
Body Paragraphs: TIQA
T - Topic sentence - provide paragraph topic and lit element
I - Transition, Intro quote #1
Q - Give quotation #1 (integrated using story context)
A - Analyze quote - explain how quote supports topic sentence
T - Transition
I - Introduce quote #2
Q - Give quotation #2 (integrated using story context)
Repeat the TIQA process one more time for the third point
C - Clincher - summarize evidence and rephrase topic sentence
Integrating Quotes
Quotes must be smoothly integrated into a sentence you write:
Choose only the most necessary material to quote (no need to quote entire sentences).
Begin your sentence by specifically summarizing the context you took the quote from (include speaker's name if dialogue)
Seamlessly work the quoted material into the sentence (without quote marks, the reader should not be able to tell where your words end and the quote begins)
Follow the quote with a citation: (Act #. Scene #. Line #)
Introducing Quotes
Introduction sentences:
set up/prepare for a quote by providing story context
are the writer's own words (no quote)
provide a specific example of the literary element stated in the topic sentence
Analyzing Quotes
Every quote must be followed by 2 analysis sentences:
Explain the significance of the quoted material and
Discuss HOW the quote supports the topic sentence (answer So What? )
Do NOT simply restate the quote or summarize the plot. Interpret the significance of the quote.
Analysis does not say meaningless words such as:
That's why this is important.
This shows my point.
That is why it's true.
Body Paragraph Sample (TIQA one time)
First, if Tybalt would have controlled his temper and refused to fight for trivial reasons, the deaths in the play would never have occurred. When Tybalt identifies Romeo at the Capulet party, he tells his Uncle Capulet that he'll "not endure [Romeo]" (1.5.82). Lord Capulet tries to calm the hot-headed Tybalt, but Tybalt promises revenge. Although he could have chosen to listen to his uncle, he chose to take offense to Romeo's presence at the party. Therefore, Tybalt's vengeful nature is to blame for the deaths in the play. Secondly, …
Introduce quote
Integrated Quote
Conclusions should:
Thesis : r estate (in different wording) the thesis
Summary : summarize EACH piece of evidence from each body paragraph (6 sentences minimum in this essay)
Final Clincher : connect back to the hook/offer insight into its meaning in terms of this play (several sentences)
Conclusion Example
Through the relationships featured in "The Gift of the Magi" and "The Bass, the River, and Sheila Mant," O. Henry and Wetherell demonstrate how the "perfect" relationship develops. First, Jim and Della are a perfect match for each other because they are both willing to give up their most cherished material possessions in order to make the other person feel loved. This couple was "wisest" in their love because of their selfless sacrifice. On the other hand, the narrator and Sheila Mant were doomed to failure because of a lack of selflessness on Sheila's part. Although the narrator is willing to sacrifice his love of fishing while on the date with Sheila, she is far too self-absorbed to notice. Her selfishness seals the fate of the relationship. A "perfect" person does not exist; however, as these two authors clearly believe, perfect relationships are possible through selfless sacrifice.
Restate thesis
Summary of #1
Summary of #2
Final Clincher Please wait while we process your request
Writing about Romeo and Juliet
Essay paper writing
Academic writing
On September 16 th , Verona residents celebrate the birthday of their most beloved and popular resident: Juliet Capulet. Moreover, the whole city considers Juliet to be its guardian angel. On that day, Verona hosts festivals and carnivals dedicated to their favorite character, and all the theaters demonstrate the play.
All of this means that up to now, people haven't forgotten this sad but beautiful story. That is why it is not surprising that teachers and professors over the world still assign Romeo and Juliet essays. If you were given a task to create a paper on this tragedy but don't know how to approach it, you came on the right website! In this article, we will share the best writing tips and tricks as well as unique Romeo and Juliet essay topics for your paper.
Romeo and Juliet essay ideas
Here is a list of interesting Romeo and Juliet paper topics that you will enjoy working on:
Romeo and Juliet tragedy essay
Romeo and Juliet comparison essay
Romeo and Juliet analysis essay
Love or lust Romeo and Juliet essay
Who killed Romeo and Juliet essay
Parental belief: Romeo and Juliet essay
Romeo and Juliet love at first sight essay
Romeo and Juliet star-crossed lovers essay
Are Romeo and Juliet really in love essay
Romeo and Juliet fate or freewill essay
Death in Romeo and Juliet essay
Dark and light: Romeo and Juliet essay
Who should be punished and pardoned in Romeo and Juliet essay
Who is responsible for the death of Romeo and Juliet essay
Balcony scene in Romeo and Juliet essay
Violence and love in Romeo and Juliet essay: Question of marriage and family
Types of love Romeo and Juliet essay
Alternate ending to Romeo and Juliet essay
Who caused the death of Romeo and Juliet essay: Can Friar Lawrence be blamed?
Tybalt in Romeo and Juliet essay
Who is the tragic hero in Romeo and Juliet essay
Patriarchy in Romeo and Juliet essay
Violence in Romeo and Juliet essay: Do family feuds make any sense?
Romeo and Juliet love essay
Romeo and Juliet fate essay
Romeo and Juliet essay: Who is to blame but lovers themselves?
How to write Romeo and Juliet essay?
Read the play carefully. While you may have already read thousands of short overviews, it is worth reading the literary piece yourself. It will help you understand the plot better and see the small details that are often omitted in overviews in order to make them brief.
Ask questions. When reading the play or searching for the information on it, write down questions that arise and try finding answers to them. This will help you make your own assessment of the characters and their actions, as well as potentially come up with a great topic or a hook for your paper.
Use quotes. Romeo and Juliet essay, as any paper on a literary piece, is perfect for inserting some short quotations from the tragedy. The relevant quotes will become strong examples for the claims you are making and will help you support your line of reasoning if used properly. When quoting, always put the text in quotation marks and indicate an exact page number you have taken the piece from. Note that the number of quotes should not exceed 10% of the overall text.
Throw away the cliches. If you want to ask a rhetorical question for Romeo and Juliet essay, going with "What's in a name?" or any other popular phrase from a play might not be the best idea unless you are specifically analyzing rhetorical questions. Same goes for using such phrases as "star-crossed lovers" or "good night, good night." Unless they help you prove a point, it is best to avoid using them.
Do not be afraid to ask for help . Seeking assistance is always ok! If you need help with Romeo and Juliet essay, you can always ask your teacher for advice, visit a writing center, review online tips, or ask professionals for writing advice online. Whatever tips you are given, make sure they will be useful and helpful in your writing process before you apply them.
Proofread your paper . When you finish your essay, read it several times, preferably a day or a few after you are done with it, to assess the quality of writing with a fresh eye. You can also show your essay to friends or family so that they can not only find mistakes that you've missed, but also tell you if it sounds coherent and professional.
Romeo and Juliet essay outline
Outlining is a vital stage of any paper writing process. It helps us to keep our ideas organized and structure the text properly from the get go. Here are some of the parts that you need to include in your outline:
Romeo and Juliet essay introduction.
In Romeo and Juliet essay, introduction paragraph plays one of the most important roles as you have to both spark the reader's interest and show them why your topic is important. In order to do it right, there needs to be:
An attention grabber for Romeo and Juliet essay. As this would be the first sentence of the intro, it should leave the reader wanting to learn more about the topic. Good hooks for Romeo and Juliet essay might be quotes, relevant factual information, or even questions.
Once you are done writing a hook, give readers some background info on the topic or justify why you have chosen to research it. Be sure to cite any factual information if you use it in this section.
The last sentence of your intro would be a Romeo and Juliet essay thesis. Here, you will need to list the main arguments that you plan to discuss in the body of the paper.
This is the most extensive and informative part of your text. In this section, you need to review each of the arguments you have previously mentioned and support them with the info you have found when doing a research. Preferably, do not review more than 1 point per paragraph and carefully transition between the arguments.
Romeo and Juliet essay conclusion.
How to end a Romeo and Juliet essay? First of all, restate your thesis and make a brief overview of points that you have made in the body of the paper. Secondly, to make sure there is an insightful ending to Romeo and Juliet essay, answer the "so what" question, i.e., explain why everything you have previously discussed matters. Finally, remember that a good conclusion sentence for Romeo and Juliet essay leaves a reader with a great impression and calls them for further reflection. Therefore, make sure that a closing statement for Romeo and Juliet essay refers to and reiterates the strongest point you have made so far, links what has been said to a larger context, or calls the reader for certain action.
Writing creative titles for Romeo and Juliet essay
In order to come up with great Romeo and Juliet essay titles, you need to:
Finish writing the paper first. When you are done with your essay, you know which ideas you have included and which ones did not make it to the final version. Therefore, there is no chance that you will add something irrelevant to the title.
Reread the paper. Check your thesis and the main points you have made – they will likely be the best basis for your title.
Write down a few options. It doesn't matter how short or long they will be – you need to see what titles seems to work for your paper and you can revise them to be of the necessary length later.
What type of essay to choose?
There are many kinds of essays about Romeo and Juliet you can consider working on. If you are free to choose any topic and, thus, any essay type, we suggest one of the following:
Romeo and Juliet persuasive essay. The main goal of such an essay is to persuade the readers that your viewpoint is the right one. It is important to appeal to people's emotions and logic, as well as develop a clear line of reasoning.
Romeo and Juliet argumentative essay. Once you choose a controversial topic, you will have to determine your stance on it and use factual information to support it.
Romeo and Juliet literary analysis essay. In such a paper, you may analyze certain parts of the plot, imagery and literary devices used.
Romeo and Juliet compare and contrast essay. Choose two characters or situations and point out what their similarities and differences are.
Romeo and Juliet critical essay. When making a critical analysis, you need to evaluate the text. Show readers what you think about the play and support this opinion with examples from the text and other credible sources.
Interesting and useful facts for Romeo and Juliet essay
It is safe to say that there are few people in this world who do not know the story of Romeo and Juliet or have at least heard about it. However, it doesn't mean that you cannot surprise your professor with interesting facts about the play in your Romeo and Juliet paper:
Shakespeare's tragedy is based on an ancient Italian folk legend.
Romeo and Juliet was originally published in 1597. However, Shakespearean scholars have argued for a long time that this version of the play was not only unfinished but also forbidden. The version we know today was published in 1599.
You definitely know that Romeo and Juliet were young lovers, but it's easy to miss how young Juliet was. In fact, she was 13 years old and died 2 weeks before her 14's birthday.
In 1662, actress Mary Saunderson took the stage as Juliet, and she is considered the first woman to play this iconic role. Until that moment, only men played all roles in the theater.
The original name of the play was The Most Excellent and Lamentable Tragedy of Romeo and Juliet.
The tragedy was first filmed in 1900.
There are more than 100 adaptations of this famous play in dozens of countries - the USA, Canada, France, Italy, the Philippines, Croatia, Argentina, and many others.

Your email address will not be published / Required fields are marked *
Try it now!
Calculate your price
Number of pages:
Order an essay!

Fill out the order form

Make a secure payment
Receive your order by email

How to write a good drama essay?
Thinking about the cultural heritage of a country, people usually remember music, paintings, costumes, and even cuisine, but often forget about drama. This art has taken various forms in different…
26th Oct 2022
Population Growth Essay Writing Guide
Working on a population essay or research paper? We understand the struggle. Therefore, we have prepared the list of the greatest topics for you to choose from as well as useful tips that will help…
30th Nov 2018
Writing about Blood and Organ Donation
There are a lot of great stories about superheroes such as Batman or Superman, but when it comes to real life, we can say for sure that our real heroes are blood donors. Unfortunately, some people…
8th Jul 2020
Get your project done perfectly
Professional writing service
Reset password
We've sent you an email containing a link that will allow you to reset your password for the next 24 hours.
Please check your spam folder if the email doesn't appear within a few minutes.
Home — Essay Samples — Literature — Plays — Romeo and Juliet

Essays on Romeo and Juliet
Factors contributing to the tragedy in "romeo and juliet", romeo and juliet: fate or choice and family dynamics, made-to-order essay as fast as you need it.
Each essay is customized to cater to your unique preferences
+ experts online
The Friar's Responsibility in The Tragedy in Romeo and Juliet
The forms of love in shakespeare's romeo and juliet, real vs unreal world in romeo and juliet, romeo and juliet: choice or fate, let us write you an essay from scratch.
450+ experts on 30 subjects ready to help
Custom essay delivered in as few as 3 hours
The Depth of Love and Hatred in Romeo and Juliet
The role of fate in "romeo & juliet" by william shakespeare, the depiction of gender roles and social constructs in romeo and juliet, maturity and immaturity in the tragedy of romeo and juliet, get a personalized essay in under 3 hours.
Expert-written essays crafted with your exact needs in mind
Who is to Blame for Romeo and Juliet's Death
The extreme effects of love and hate in romeo and juliet, a play by william shakespeare, "romeo and juliet" by william shakespeare: fate and destiny, romeo and juliet: a tragic love story, themes of love, hatred and conflict in 'romeo and juliet', crucial role of love and death in "romeo and juliet", the discourse of misogyny in romeo and juliet, romeo and juliet and the theme of handling the teenage love.
Rated by a GradeFixer's writer
Theme of Love in Romeo and Juliet
The theme of deceit and its unveiling in romeo and juliet, the symbolism of light and darkness in romeo and juliet, action speaks louder than words: evidence in shakespeare's romeo and juliet, the role of friar john in romeo and juliet, review of the romeo and juliet, romeo and juliet as an example of powerful young love, romeo and juliet as story of love, love and hate in romeo and juliet, romeo and juliet: a tragedy of two star-crossed lovers, romeo and juliet: an example of 'true' love, the analysis of romeo and juliet.
1597, William Shakespeare
Play; Shakespearean Tragedy
Romeo, Juliet, Count Paris, Mercutio, Tybalt, The Nurse, Rosaline, Benvolio, Friar Laurence
Shakespeare's Romeo and Juliet is based on a narrative poem by Arthur Brooke called "The Tragical History of Romeus and Juliet," which was published in 1562. However, Shakespeare's play transformed the original story into a timeless masterpiece of love and tragedy. The historical context of the play is rooted in the Italian Renaissance, a period characterized by a renewed interest in classical literature, arts, and humanism. This cultural milieu influenced Shakespeare's portrayal of the conflict between love and societal norms, as well as the exploration of passion, honor, and fate.
In the city of Verona, two prominent families, the Montagues and the Capulets, are engaged in a bitter feud. Amidst this hostility, Romeo, a Montague, attends a masquerade ball hosted by the Capulets and instantly falls in love with Juliet, a Capulet. They share a passionate encounter and realize they are from rival families. Determined to be together, Romeo and Juliet secretly marry with the help of Friar Laurence. However, their blissful union is short-lived when a series of unfortunate events unfolds. Tybalt, Juliet's hot-tempered cousin, challenges Romeo to a duel, resulting in Tybalt's death. As punishment, Romeo is banished from Verona. Desperate to avoid her arranged marriage to Count Paris, Juliet seeks assistance from Friar Laurence, who devises a plan to reunite the lovers. But the plan goes awry, and miscommunication leads Romeo to believe that Juliet is dead. Overwhelmed by grief, Romeo drinks a poison and dies next to Juliet's lifeless body. Upon awakening and discovering Romeo's fate, Juliet takes her own life with a dagger. The tragic deaths of Romeo and Juliet finally bring their feuding families together in sorrow, realizing the consequences of their longstanding enmity.
Shakespeare's Romeo and Juliet is set in the Italian city of Verona during the 14th century. Verona serves as the backdrop for the tragic love story of the young protagonists, Romeo Montague and Juliet Capulet. The city of Verona is depicted as a place of deep-seated rivalry and violence between the two influential families, the Montagues and the Capulets. The streets of Verona are filled with tension and hostility, as the feuding families constantly clash and disrupt the peace. Within Verona, significant locations play a vital role in the story. The streets and public squares serve as meeting places for the characters, where conflicts and confrontations often occur. The Capulet household, including the iconic balcony where Romeo and Juliet exchange their famous declarations of love, symbolizes the forbidden nature of their relationship. Additionally, the tomb of the Capulets becomes the tragic final setting where Romeo and Juliet meet their fateful ends.
Love: Romeo and Juliet's love is portrayed as passionate and all-consuming, transcending the boundaries of their warring families. The theme of love is further explored through the contrast between romantic love and familial love, as the couple grapples with loyalty to their families and their own desires. Fate: The play suggests that the lovers' tragic end is predetermined by forces beyond their control, emphasizing the role of destiny in their lives. This theme is captured in the famous line, "star-crossed lovers," which highlights the notion that their love is doomed from the start. Feuds and conflict: The bitter rivalry between the Montagues and the Capulets fuels the tension and violence that ultimately leads to the tragic events. Shakespeare explores the destructive consequences of long-standing enmity and the price that is paid when hatred triumphs over peace.
One prevalent literary device in the play is metaphor. Shakespeare employs metaphor to convey complex ideas and emotions. For example, in Romeo's famous line, "But soft, what light through yonder window breaks? It is the east, and Juliet is the sun," he compares Juliet to the sun, emphasizing her radiant beauty and his adoration for her. Another device used extensively in Romeo and Juliet is dramatic irony. This occurs when the audience knows more about the events or the true intentions of the characters than they do themselves. A notable example is when Juliet takes a sleeping potion to feign her death, while Romeo, unaware of her plan, believes she is truly dead. This creates tension and heightens the emotional impact of the subsequent tragic events. Additionally, Shakespeare employs soliloquies and asides to reveal the characters' inner thoughts and feelings directly to the audience. These monologues provide insight into their motivations, dilemmas, and conflicts, fostering a deeper understanding of their complexities. Other literary devices employed in Romeo and Juliet include imagery, allusion, foreshadowing, and wordplay.
"But soft, what light through yonder window breaks? It is the east, and Juliet is the sun." - Romeo (Act II, Scene II) "What's in a name? That which we call a rose by any other name would smell as sweet." - Juliet (Act II, Scene II) "O Romeo, Romeo, wherefore art thou Romeo?" - Juliet (Act II, Scene II) "Good night, good night! Parting is such sweet sorrow." - Juliet (Act II, Scene II) "These violent delights have violent ends." - Friar Laurence (Act II, Scene VI)
In film, there have been numerous cinematic adaptations of Romeo and Juliet, each offering its unique take on the timeless story. Franco Zeffirelli's 1968 film and Baz Luhrmann's 1996 modernized version are among the most well-known adaptations, capturing the tragic romance and passion of the original play. Television has also embraced Romeo and Juliet, with adaptations ranging from traditional period dramas to contemporary reinterpretations. These adaptations often explore different settings and time periods while staying true to the core themes of love, feuds, and destiny. The play has influenced music as well, with artists drawing inspiration from the story and its characters. Popular songs, such as "Love Story" by Taylor Swift and "Check Yes Juliet" by We the Kings, reference Romeo and Juliet, showcasing the enduring impact of the play on popular culture. Additionally, Romeo and Juliet has been referenced in literature, visual arts, and even advertising campaigns, highlighting its cultural significance and widespread recognition.
Cultural Significance: The play has become a symbol of romantic tragedy and forbidden love. It has inspired countless adaptations, films, and musicals, further cementing its status as an iconic love story. Language and Expressions: Shakespeare's unique language and poetic expressions in "Romeo and Juliet" have greatly influenced the English language. Phrases like "What's in a name?" and "A rose by any other name would smell as sweet" have become widely quoted and integrated into everyday speech. Archetypal Characters: The characters of Romeo and Juliet have become archetypes of passionate, young lovers. Their plight and the themes of love, fate, and family conflict resonate with audiences across cultures and generations. Impact on Drama and Theater: The play's tragic structure, complex characters, and dramatic tension have had a lasting impact on the field of drama. It has served as a model for storytelling and character development, inspiring playwrights and directors for centuries.
Shakespeare's "Romeo and Juliet" is a timeless masterpiece that remains relevant and captivating across centuries. Exploring the reasons why it is worth writing an essay about involves delving into its enduring significance. Firstly, the play explores universal themes such as love, fate, and family conflict, which resonate with audiences of all ages and cultures. Its exploration of the intensity and consequences of young love provides valuable insights into human emotions and relationships. Secondly, the play showcases Shakespeare's unparalleled mastery of language and poetic expression. Studying the rich and evocative dialogue, intricate wordplay, and use of literary devices in "Romeo and Juliet" allows for a deeper appreciation of Shakespeare's artistic genius and contributes to the understanding of his broader body of work. Furthermore, the play's exploration of societal expectations, gender roles, and the power of passion challenges conventional norms and raises thought-provoking questions about the constraints of society. Lastly, the enduring popularity and numerous adaptations of "Romeo and Juliet" in various art forms demonstrate its cultural significance and ability to inspire creative interpretations.
1. Shakespeare, W. (2019). Romeo and juliet. In One-Hour Shakespeare (pp. 304-368). Routledge. (https://www.taylorfrancis.com/chapters/edit/10.4324/9780429262715-13/romeo-juliet-william-shakespeare) 2. Driscoll, R., Davis, K. E., & Lipetz, M. E. (1972). Parental interference and romantic love: The Romeo and Juliet effect. Journal of personality and social psychology, 24(1), 1. (https://psycnet.apa.org/record/1973-04399-001) 3. Whittier, G. (1989). The Sonnet's Body and the Body Sonnetized in" Romeo and Juliet". Shakespeare Quarterly, 40(1), 27-41. (https://www.jstor.org/stable/2870752) 4. Kottman, P. A. (2012). Defying the stars: tragic love as the struggle for freedom in Romeo and Juliet. Shakespeare Quarterly, 63(1), 1-38. (https://muse.jhu.edu/pub/1/article/470678/summary) 5. Sánchez, A. B. (1995). Metaphorical models of romantic love in Romeo and Juliet. Journal of Pragmatics, 24(6), 667-688. (https://www.sciencedirect.com/science/article/abs/pii/037821669500007F) 6. Clark, G. (2011). The civil mutinies of Romeo and Juliet. English Literary Renaissance, 41(2), 280-300. (https://onlinelibrary.wiley.com/doi/abs/10.1111/j.1475-6757.2011.01086.x) 7. Snyder, S. (1970). Romeo and juliet: Comedy into tragedy. Essays in Criticism, 20(4), 391-402. (https://academic.oup.com/eic/article-abstract/XX/4/391/599716?redirectedFrom=PDF) 8. Brown, S., Cockett, P., & Yuan, Y. (2019). The neuroscience of Romeo and Juliet: An fMRI study of acting. Royal Society Open Science, 6(3), 181908. (https://royalsocietypublishing.org/doi/full/10.1098/rsos.181908)
Relevant topics
Macbeth Ambition
A Raisin in The Sun
Lord of The Flies
Things Fall Apart
Bartleby The Scrivener
A Modest Proposal
By clicking "Check Writers' Offers", you agree to our terms of service and privacy policy . We'll occasionally send you promo and account related email
No need to pay just yet!
We use cookies to personalyze your web-site experience. By continuing we'll assume you board with our cookie policy .
Instructions Followed To The Letter
Deadlines Met At Every Stage
Unique And Plagiarism Free