The Writing Guide
The First Thing
Step 1: Understanding the essay question
Identify task, content & limiting words in the essay question
Words, words, words..., academic writing webinar part 1.
Step 2: Critical note-taking
Step 3: Planning your assignment
Step 4a: Effective writing
Step 4b: Summarizing & paraphrasing
Step 4c: Academic language
Step 5: Editing and reviewing
Getting started with research
Working with keywords
Evaluating sources
Research file
Reading Smarter
Sample Essay
What, why, where, when, who?
Referencing styles
Writing Resources
Exams and Essay Questions
Essay topics contain key words that explain what information is required and how it is to be presented. Using the essay question below indentify task content & limiting words. Regardless of your topic or discipline, if you can identify these words in your essay topic, you can begin to consider what you will need to do to answer the question.
Task words : These are words that tell you what to do, for example "compare", "discuss", "critically evaluate", "explain" etc.
Content words : These words in the essay topic will tell you which ideas and concepts should form the knowledge base of the assignment. Refer to subject specific dictionary or glossary.
Effective communication is considered a core skill in higher education and is usually conveyed through the medium of academic papers and essays. Discuss the process of writing academic essays and critically examine the importance of structure and content.
Before you scroll down to the next box, what can you unpack from this topic? What are you actually going to look for in a search tool like One Search? What are you supposed to do?
Content Words
Limiting Words
Context Words
Task words are usually verbs and they tell you what to do to complete your assignment.
You need to identify these words, because you will need to follow these instructions to pass the assignment. As you research and write your assignment, check these words occasionally to make sure you are still doing what you have been asked to do.
Here are some definitions of different academic task words. Make sure you know exactly what you need to do for your assignment.
Don't try to use them in your research - they aren't things to find, only things to do.
The task words from our sample question are:
Effective communication is considered a core skill in higher education and is usually conveyed through the medium of academic papers and essays. Discuss the process of writing academic essays and critically examine the importance of structure and content.
Discuss means to "consider and offer an interpretation or evaluation of something; or give a judgment on the value of arguments for and against something"
Examine means to inspect something in detail and investigate the implications
So, you would need to give a short description of what essay writing is all about, and then offer an evaluation of the essay structure and the way it presents content.
Task Words Here are some definitions of different academic task words. Make sure you know exactly what you need to do for your assignment.
The content words are the "meat" of the question - these are things you can research.
Effective communication is considered a core skill in higher education and is usually conveyed through the medium of academic papers and essays . Discuss the process of writing academic essays and critically examine the importance of structure and content .
You will often be asked to talk about "the role" something plays or "processes", "importance", "methods" or "implementations" - but you can't really research these things just by looking for those words.
You need to find the keywords - the most concrete concepts - and search for those. The information you find about the concrete terms will tell you about the "roles" and "methods", the "process" or the "importance", but they probably won't use those words exactly.
One of the core skills of academic research is learning to extrapolate : to find the connections in the information you can find that will help you answer the questions which don't have clear, cut-and-dry answers in the books and articles.
So, the core keywords/concepts to research are:
"academic writing"
"higher education"
structure and content
Limiting words keep you focused on a particular area, and stop you from trying to research everything in the history of mankind.
They could limit you by:
Time (you may be asked to focus on the last 5 years, or the late 20th Century, for example)
Place (you may be asked to focus on Australia, or Queensland, or South-East Asia)
People groups (such as "women over the age of 50" or "people from low socio-economic backgrounds" or "Australians of Asian descent")
Extent (you are only to look at a particular area, or the details you believe are most relevant or appropriate).
In this example, you have two limits:
"higher education" is the industry focus. This could be expanded to include the tertiary or university sector.
Essays - we are concentrating on essay writing as the aspect of communication. Note that this is also a content word. There can be (and usually is) some crossover.
Sometimes it can help to add your own limits . With health sciences, you almost always limit your research to the last five or six years. Social sciences are not as strict with the date range but it's still a good idea to keep it recent. You could specifically look at the Australian context. You may decide to focus on the private sector within that industry.
With the question above you could limit yourself to only looking at first year university students.
Sometimes an assignment task will give you phrases or sentences that aren't part of the task at all: they exist to give you some context .
These can be ignored when you do your research, but you should read over them occasionally as you are writing your assignment. They help you know what the lecturer was thinking about (and wanted you to think about) when they set that task.
Effective communication is considered a core skill in higher education and is usually conveyed through the medium of academic papers and essays . Discuss the process of writing academic essays and critically examine the importance of structure and content.
You don't have to do anything with the first sentence of this question - but it does get you to think specifically about the "using essays to communicate knoweldge" - something that isn't mentioned in the task itself.
Obviously, whoever wrote the task wants you to think about the assignments as a form of writing and communication.
It is easy to get distracted and go off on tangents when doing your research . Use the context words to help you keep your focus where it should be.
<< Previous: Writing Process
Next: Step 2: Critical note-taking >>
Last Updated: Jul 14, 2023 5:01 PM
URL: https://libguides.jcu.edu.au/writing
GA4 tracking code
Questions about Expos?
Writing Support for Instructors
Introductions
The introduction to an academic essay will generally present an analytical question or problem and then offer an answer to that question (the thesis).
Your introduction is also your opportunity to explain to your readers what your essay is about and why they should be interested in reading it. You don't have to "hook" your readers with a dramatic promise (every other discussion of the topic you're writing about is completely wrong!) or an exciting fact (the moon can reach 127 degrees Celsius!). Instead, you should use your introduction to explain to your readers why your essay is going to be interesting to read. To do this, you'll need to frame the question or problem that you're writing about and explain why this question or problem is important. If you make a convincing case for why your question or problem is worth solving, your readers will be interested in reading on.
While some of the conventions for writing an introduction vary by discipline, a strong introduction for any paper will contain some common elements. You can see these common elements in the sample introductions on this page . In general, your introductions should contain the following elements:
Orienting Information When you're writing an essay, it's helpful to think about what your reader needs to know in order to follow your argument. Your introduction should include enough information so that readers can understand the context for your thesis. For example, if you are analyzing someone else's argument, you will need to identify that argument and possibly summarize its key points. If you are joining a scholarly conversation about education reform, you will need to provide context for this conversation before explaining what your essay adds to the discussion. But you don't necessarily have to summarize your sources in detail in your introduction; that information may fit in better later in your essay. When you're deciding how much context or background information to provide, it can be helpful to think about that information in relation to your thesis. You don't have to tell readers everything they will need to know to understand your entire essay right away. You just need to give them enough information to be able to understand and appreciate your thesis. For some assignments, you'll be able to assume that your audience has also read the sources you are analyzing. But even in those cases, you should still offer enough information for readers to know which parts of a source you are talking about. When you're writing a paper based on your own research, you will need to provide more context about the sources you're going to discuss. If you're not sure how much you can assume your audience knows, you should consult your instructor.
An explanation of what's at stake in your essay, or why anyone would need to read an essay that argues this thesis You will know why your essay is worth writing if you are trying to answer a question that doesn't have an obvious answer; to propose a solution to a problem without one obvious solution; or to point out something that others may not have noticed that changes the way we consider a phenomenon, source, or idea. In all of these cases, you will be trying to understand something that you think is valuable to understand. But it's not enough that you know why your essay is worth reading; you also need to explain to your readers why they should care about reading an essay that argues your thesis.
Your thesis This is what you're arguing in your essay.  
Tips for writing introductions  
If you are writing in a new discipline, you should always make sure to ask about conventions and expectations for introductions, just as you would for any other aspect of the essay. For example, while it may be acceptable to write a two-paragraph (or longer) introduction for your papers in some courses, instructors in other disciplines, such as those in some Government courses, may expect a shorter introduction that includes a preview of the argument that will follow .  
In some disciplines (Government, Economics, and others), it's common to offer an overview in the introduction of what points you will make in your essay. In other disciplines, you will not be expected to provide this overview in your introduction.  
Avoid writing a very general opening sentence. While it may be true that "Since the dawn of time, people have been telling love stories," it won't help you explain what's interesting about your topic.  
Avoid writing a "funnel" introduction in which you begin with a very broad statement about a topic and move to a narrow statement about that topic. Broad generalizations about a topic will not add to your readers' understanding of your specific essay topic.  
Avoid beginning with a dictionary definition of a term or concept you will be writing about. If the concept is complicated or unfamiliar to your readers, you will need to define it in detail later in your essay. If it's not complicated, you can assume your readers already know the definition.  
Avoid offering too much detail in your introduction that a reader could better understand later in the paper.
Tips for Reading an Assignment Prompt
Asking Analytical Questions
What Do Introductions Across the Disciplines Have in Common?
Anatomy of a Body Paragraph
Transitions
Tips for Organizing Your Essay
Counterargument
Conclusions
Strategies for Essay Writing: Downloadable PDFs
Brief Guides to Writing in the Disciplines
Quick Links
Schedule an Appointment
English Grammar and Language Tutor
Harvard Guide to Using Sources
Departmental Writing Fellows
Writing Advice: The Harvard Writing Tutor Blog
Enrolments will open for 2024 shortly. Register your interest here

Focus and Precision: How to Write Essays that Answer the Question
About the Author Stephanie Allen read Classics and English at St Hugh's College, Oxford, and is currently researching a PhD in Early Modern Academic Drama at the University of Fribourg.
We've all been there. You've handed in an essay and you think it's pretty great: it shows off all your best ideas, and contains points you're sure no one else will have thought of.
You're not totally convinced that what you've written is relevant to the title you were given – but it's inventive, original and good. In fact, it might be better than anything that would have responded to the question. But your essay isn't met with the lavish praise you expected. When it's tossed back onto your desk, there are huge chunks scored through with red pen, crawling with annotations like little red fire ants: 'IRRELEVANT'; 'A bit of a tangent!'; '???'; and, right next to your best, most impressive killer point: 'Right… so?'. The grade your teacher has scrawled at the end is nowhere near what your essay deserves. In fact, it's pretty average. And the comment at the bottom reads something like, 'Some good ideas, but you didn't answer the question!'.
If this has ever happened to you (and it has happened to me, a lot), you'll know how deeply frustrating it is – and how unfair it can seem. This might just be me, but the exhausting process of researching, having ideas, planning, writing and re-reading makes me steadily more attached to the ideas I have, and the things I've managed to put on the page. Each time I scroll back through what I've written, or planned, so far, I become steadily more convinced of its brilliance. What started off as a scribbled note in the margin, something extra to think about or to pop in if it could be made to fit the argument, sometimes comes to be backbone of a whole essay – so, when a tutor tells me my inspired paragraph about Ted Hughes's interpretation of mythology isn't relevant to my essay on Keats, I fail to see why. Or even if I can see why, the thought of taking it out is wrenching. Who cares if it's a bit off-topic? It should make my essay stand out, if anything! And an examiner would probably be happy not to read yet another answer that makes exactly the same points. If you recognise yourself in the above, there are two crucial things to realise. The first is that something has to change: because doing well in high school exam or coursework essays is almost totally dependent on being able to pin down and organise lots of ideas so that an examiner can see that they convincingly answer a question. And it's a real shame to work hard on something, have good ideas, and not get the marks you deserve. Writing a top essay is a very particular and actually quite simple challenge. It's not actually that important how original you are, how compelling your writing is, how many ideas you get down, or how beautifully you can express yourself (though of course, all these things do have their rightful place). What you're doing, essentially, is using a limited amount of time and knowledge to really answer a question. It sounds obvious, but a good essay should have the title or question as its focus the whole way through . It should answer it ten times over – in every single paragraph, with every fact or figure. Treat your reader (whether it's your class teacher or an external examiner) like a child who can't do any interpretive work of their own; imagine yourself leading them through your essay by the hand, pointing out that you've answered the question here , and here , and here. Now, this is all very well, I imagine you objecting, and much easier said than done. But never fear! Structuring an essay that knocks a question on the head is something you can learn to do in a couple of easy steps. In the next few hundred words, I'm going to share with you what I've learned through endless, mindless crossings-out, rewordings, rewritings and rethinkings.
Top tips and golden rules
I've lost count of the number of times I've been told to 'write the question at the top of every new page'- but for some reason, that trick simply doesn't work for me. If it doesn't work for you either, use this three-part process to allow the question to structure your essay:
1)     Work out exactly what you're being asked
It sounds really obvious, but lots of students have trouble answering questions because they don't take time to figure out exactly what they're expected to do – instead, they skim-read and then write the essay they want to write. Sussing out a question is a two-part process, and the first part is easy. It means looking at the directions the question provides as to what sort of essay you're going to write. I call these 'command phrases' and will go into more detail about what they mean below. The second part involves identifying key words and phrases.
2)     Be as explicit as possible
Use forceful, persuasive language to show how the points you've made do answer the question. My main focus so far has been on tangential or irrelevant material – but many students lose marks even though they make great points, because they don't quite impress how relevant those points are. Again, I'll talk about how you can do this below.
3)     Be brutally honest with yourself about whether a point is relevant before you write it.
It doesn't matter how impressive, original or interesting it is. It doesn't matter if you're panicking, and you can't think of any points that do answer the question. If a point isn't relevant, don't bother with it. It's a waste of time, and might actually work against you- if you put tangential material in an essay, your reader will struggle to follow the thread of your argument, and lose focus on your really good points.
Put it into action: Step One
Let's imagine you're writing an English essay about the role and importance of the three witches in Macbeth . You're thinking about the different ways in which Shakespeare imagines and presents the witches, how they influence the action of the tragedy, and perhaps the extent to which we're supposed to believe in them (stay with me – you don't have to know a single thing about Shakespeare or Macbeth to understand this bit!). Now, you'll probably have a few good ideas on this topic – and whatever essay you write, you'll most likely use much of the same material. However, the detail of the phrasing of the question will significantly affect the way you write your essay. You would draw on similar material to address the following questions: Discuss Shakespeare's representation of the three witches in Macbeth . How does Shakespeare figure the supernatural in Macbeth ?   To what extent are the three witches responsible for Macbeth's tragic downfall? Evaluate the importance of the three witches in bringing about Macbeth's ruin. Are we supposed to believe in the three witches in Macbeth ? "Within Macbeth 's representation of the witches, there is profound ambiguity about the actual significance and power of their malevolent intervention" (Stephen Greenblatt). Discuss.   I've organised the examples into three groups, exemplifying the different types of questions you might have to answer in an exam. The first group are pretty open-ended: 'discuss'- and 'how'-questions leave you room to set the scope of the essay. You can decide what the focus should be. Beware, though – this doesn't mean you don't need a sturdy structure, or a clear argument, both of which should always be present in an essay. The second group are asking you to evaluate, constructing an argument that decides whether, and how far something is true. Good examples of hypotheses (which your essay would set out to prove) for these questions are:
The witches are the most important cause of tragic action in Macbeth.
The witches are partially, but not entirely responsible for Macbeth's downfall, alongside Macbeth's unbridled ambition, and that of his wife.
We are not supposed to believe the witches: they are a product of Macbeth's psyche, and his downfall is his own doing.
The witches' role in Macbeth's downfall is deliberately unclear. Their claim to reality is shaky – finally, their ambiguity is part of an uncertain tragic universe and the great illusion of the theatre. (N.B. It's fine to conclude that a question can't be answered in black and white, certain terms – as long as you have a firm structure, and keep referring back to it throughout the essay).
The final question asks you to respond to a quotation. Students tend to find these sorts of questions the most difficult to answer, but once you've got the hang of them I think the title does most of the work for you – often implicitly providing you with a structure for your essay. The first step is breaking down the quotation into its constituent parts- the different things it says. I use brackets: ( Within Macbeth 's representation of the witches, ) ( there is profound ambiguity ) about the ( actual significance ) ( and power ) of ( their malevolent intervention ) Examiners have a nasty habit of picking the most bewildering and terrifying-sounding quotations: but once you break them down, they're often asking for something very simple. This quotation, for example, is asking exactly the same thing as the other questions. The trick here is making sure you respond to all the different parts. You want to make sure you discuss the following:
Do you agree that the status of the witches' 'malevolent intervention' is ambiguous?
What is its significance?
How powerful is it?
Step Two: Plan
Having worked out exactly what the question is asking, write out a plan (which should be very detailed in a coursework essay, but doesn't have to be more than a few lines long in an exam context) of the material you'll use in each paragraph. Make sure your plan contains a sentence at the end of each point about how that point will answer the question. A point from my plan for one of the topics above might look something like this:
To what extent are we supposed to believe in the three witches in Macbeth ?  Hypothesis: The witches' role in Macbeth's downfall is deliberately unclear. Their claim to reality is uncertain – finally, they're part of an uncertain tragic universe and the great illusion of the theatre. Para.1: Context At the time Shakespeare wrote Macbeth , there were many examples of people being burned or drowned as witches There were also people who claimed to be able to exorcise evil demons from people who were 'possessed'. Catholic Christianity leaves much room for the supernatural to exist This suggests that Shakespeare's contemporary audience might, more readily than a modern one, have believed that witches were a real phenomenon and did exist.
My final sentence (highlighted in red) shows how the material discussed in the paragraph answers the question. Writing this out at the planning stage, in addition to clarifying your ideas, is a great test of whether a point is relevant: if you struggle to write the sentence, and make the connection to the question and larger argument, you might have gone off-topic.
Step Three: Paragraph beginnings and endings
The final step to making sure you pick up all the possible marks for 'answering the question' in an essay is ensuring that you make it explicit how your material does so. This bit relies upon getting the beginnings and endings of paragraphs just right. To reiterate what I said above, treat your reader like a child: tell them what you're going to say; tell them how it answers the question; say it, and then tell them how you've answered the question. This need not feel clumsy, awkward or repetitive. The first sentence of each new paragraph or point should, without giving too much of your conclusion away, establish what you're going to discuss, and how it answers the question. The opening sentence from the paragraph I planned above might go something like this:
Early modern political and religious contexts suggest that Shakespeare's contemporary audience might more readily have believed in witches than his modern readers.
The sentence establishes that I'm going to discuss Jacobean religion and witch-burnings, and also what I'm going to use those contexts to show. I'd then slot in all my facts and examples in the middle of the paragraph. The final sentence (or few sentences) should be strong and decisive, making a clear connection to the question you've been asked:
  Contemporary suspicion that witches did exist, testified to by witch-hunts and exorcisms, is crucial to our understanding of the witches in Macbeth.  To the early modern consciousness, witches were a distinctly real and dangerous possibility – and the witches in the play would have seemed all-the-more potent and terrifying as a result.
Step Four: Practice makes perfect
The best way to get really good at making sure you always 'answer the question' is to write essay plans rather than whole pieces. Set aside a few hours, choose a couple of essay questions from past papers, and for each:
Write a hypothesis
Write a rough plan of what each paragraph will contain
Write out the first and last sentence of each paragraph
You can get your teacher, or a friend, to look through your plans and give you feedback . If you follow this advice, fingers crossed, next time you hand in an essay, it'll be free from red-inked comments about irrelevance, and instead showered with praise for the precision with which you handled the topic, and how intently you focused on answering the question. It can seem depressing when your perfect question is just a minor tangent from the question you were actually asked, but trust me – high praise and good marks are all found in answering the question in front of you, not the one you would have liked to see. Teachers do choose the questions they set you with some care, after all; chances are the question you were set is the more illuminating and rewarding one as well.
Image credits: banner ; Keats ; Macbeth ; James I ; witches .
One response to "Focus and Precision: How to Write Essays that Answer the Question"
Thanks so much for providing individuals with a very spectacular chance to discover important secrets from this website. It is often so pleasurable and packed with a good time for me and my office acquaintances to search your website the equivalent of three times in one week to learn the new items you have. And of course, I am also at all times satisfied with the amazing tips and hints you give. Some 1 facts in this post are indeed the simplest we have all ever had.
Leave a Reply Cancel reply
Your email address will not be published. Required fields are marked *
Save my name, email, and website in this browser for the next time I comment.

Homepage > MBA Admissions > Essay Questions for 2023-24 Application Cycle: Part 1
Essay Questions for 2023-24 Application Cycle: Part 1
Posted by Poonam Tandon | Aug 30, 2023 | MBA Admissions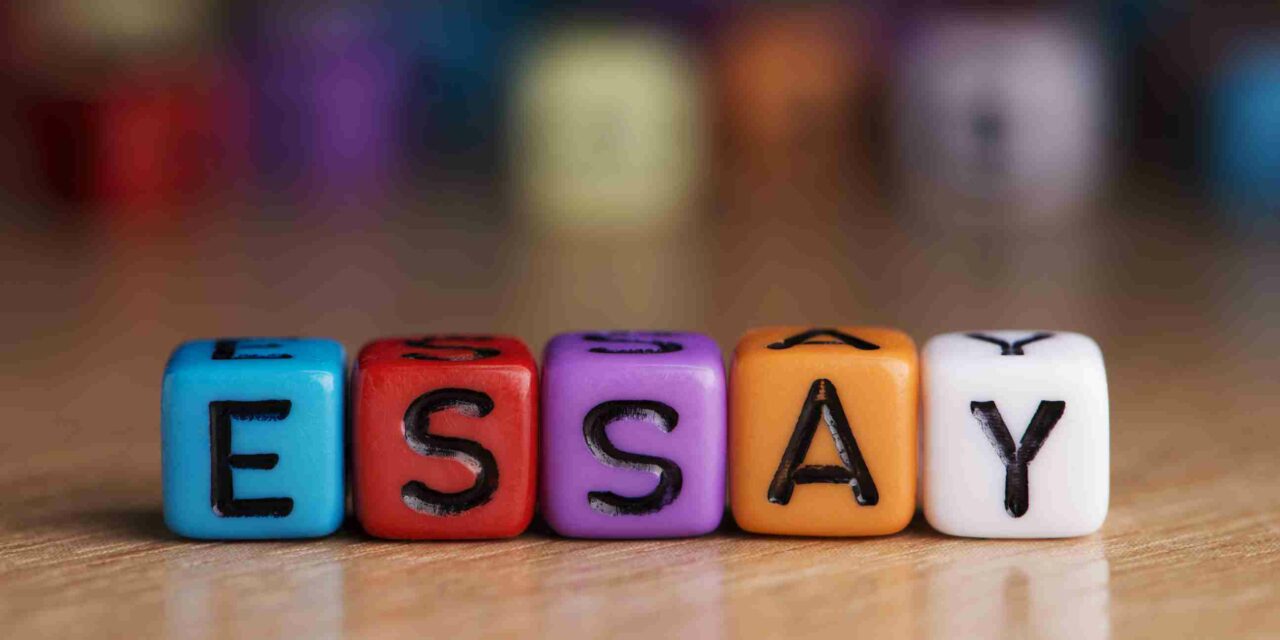 The MBA application season is a challenging yet exhilarating time for aspiring business leaders. The process requires introspection, clarity of goals, and a deep understanding of one's fit with the desired programs. For the 2023-2024 application cycle, several top business schools have announced their essay questions, giving insights into what they seek in potential candidates.
Unlock your full potential with " My Essay Review ," your go-to source for personalized, effective essay strategies that make you stand out in this competitive MBA application process.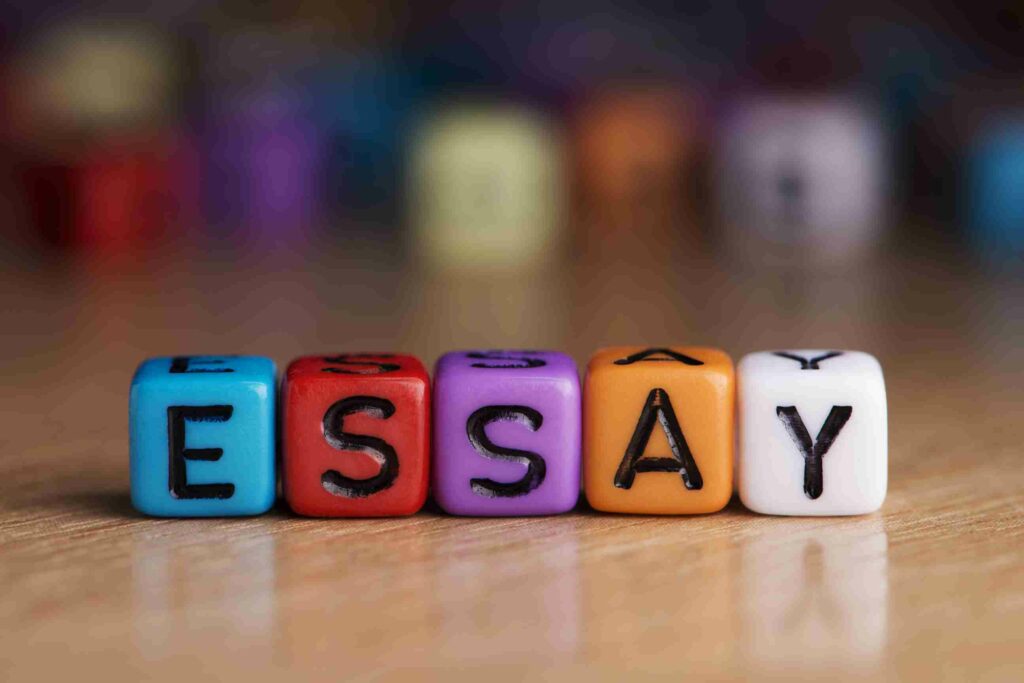 The essays play a vital role in showcasing an applicant's uniqueness, aspirations, and alignment with the school. The questions often mirror the values and culture of the institution, and understanding these nuances can be pivotal in crafting compelling narratives.
Comparison Table of Essay Questions
1) harvard business school (hbs), 2) stanford graduate school of business, 3) wharton school of the university of pennsylvania, 4) uc berkeley haas school of business, 5) columbia business school, 6) university of virginia darden school of business, 7) duke university's fuqua school of business, summary of essay types.
Essay topics vary among schools, but some common themes and similarities can be identified. Here's a summary:
Career Goals: Most schools ask for short and long-term career goals (Stanford, Haas, Columbia, Darden).
Community Contributions and Inclusive Impact: Questions focusing on contributions to community and experience in diversity, equity, inclusion, justice, and belonging (Wharton, Haas, Darden, Duke Fuqua).
Personal Insights and Self-Reflection: Unique insights into personal character, hobbies, achievements, and life experiences (HBS, Stanford, Berkeley Haas, Duke Fuqua's 25 random things).
We suggest reading this article to gain in-depth understanding of MBA essay questions. – MBA Essay Questions for the 2023- 24 Application Cycle .
School-by-School Analysis
Class Size: 1015 (Class of 2024)
Median GMAT Score: 730
Average Work Experience: 5 years
Essay: HBS asks an open-ended question about what more you would like them to know (900-word limit). Be authentic and focused, highlighting what sets you apart and how your experiences have shaped your goals. The open-ended nature allows for creativity, so don't hesitate to share personal stories or unconventional career paths that align with your aspirations.
For detailed information please read this article – HBS Essay Analysis and Deadlines: 2023-24 .
Class Size: 424 (Class of 2024)
Average GMAT Score: 737
Average Work Experience: 4.9 years
Essay #1: What matters most to you, and why? (650 words) Essay #2: Why Stanford? (400 words).
Reflect deeply on your values and experiences for Essay A. Consider life-defining moments, failures, and lessons learned. For Essay B, articulate how Stanford's unique resources align with your goals. Research specific classes, clubs, and professors to show a tailored fit.
For detailed information please read this article – Stanford GSB Essay Tips and Deadlines: 2023-24 .
Class Size: 874 (Class of 2025)
Average GMAT Score: 728
Essay #1: Professional goals (500 words) Essay #2: Community contributions (400 words).
For Essay #1, be clear about your career trajectory and how Wharton fits into that plan. For Essay #2, highlight specific contributions you plan to make, drawing from past community involvement. Show that you understand Wharton's culture of collaboration and innovation.
For detailed information please read this article – Wharton MBA Essay Tips and Deadlines -2023-24 .
Class Size: 247 (Class of 2024)
Average Work Experience: 5.6 years
Essay #1: What makes you feel alive when you are doing it, and why? (300 words) Essay #2: How have you specifically demonstrated one of Haas's four leadership principles in your work? (300 words) Essay #3: How have your experiences shaped your perspective on diversity, equity, inclusion, justice, and belonging? (300 words).
For Haas, being authentic is crucial. Share personal passions and insights for Essay #1, link specific experiences to Haas's leadership principles for Essay #2, and offer concrete examples of your commitment to DEI for Essay #3.
Begin your GMAT preparation by delving into our comprehensive article – GMAT Preparation 2023 – How to prepare for the GMAT exam .
Class Size: 844 (Class entering 2022 – Jan and Aug) – enrolled
Average GMAT Score: 729
Essay #1: What is your immediate post-MBA professional goal? (50 characters) Essay #2: Who is a leader you admire, and why? (250 words) Essay #3: How will you leverage the CBS community? (250 words).
Be concise and specific in your post-MBA goals. Share a personal connection with the leader you admire, reflecting on how you embody similar qualities. Research Columbia's community to illustrate a genuine fit and intent to engage actively.
Class Size: 352 (Class of 2025)
Median GMAT Score: 710
Median Work Experience: 5.3 years
Essay #1: Introduce yourself to your classmates. (150 words) Essay #2: Share a time when you learned something related to diversity, equity, and inclusion. (200 words) Essay #3: What are your short-term post-MBA career goals? (150 words).
Embrace the informal tone in Essay #1, revealing your personality and what you'll bring to Darden's community. Reflect on personal growth in Essay #2 and connect your career goals with Darden's resources in Essay #3.
Class Size: 399 (Class of 2024)
GMAT Score Range: 680 – 760
Median Work Experience: 5.58 years
Essay #1: What are your post-MBA career goals? Share with us your first-choice career plan and your alternate plan. (500 words) Essay #2: The "25 Random Things About Yourself." (2 pages) Essay #3: How will you engage with the Fuqua community? (300 words).
Highlight both practical and aspirational career plans, showing flexibility and alignment with your skills. Embrace creativity in the "25 Random Things," and show a deep understanding of Fuqua's community, values, and how you'll contribute.
The essay questions for the 2023-2024 application cycle reveal a keen interest in applicants' career goals, community contributions, and personal insights. The challenge lies in authentic storytelling that resonates with the specific culture and opportunities of each school. Being thoughtful, self-aware, and specific can lead to compelling narratives that stand out in this competitive application process.
Want to start with your GMAT prep? Let us help you ace the first step of the process i.e., set up a baseline score and create your study strategy. Take a free GMAT mock to understand your baseline score and start your GMAT prep with our free trial. We are the most reviewed online GMAT Prep company with 2600+ reviews on GMATClub, as of July 2023.
About The Author
Poonam Tandon
Don't limit yourself, don't miss these.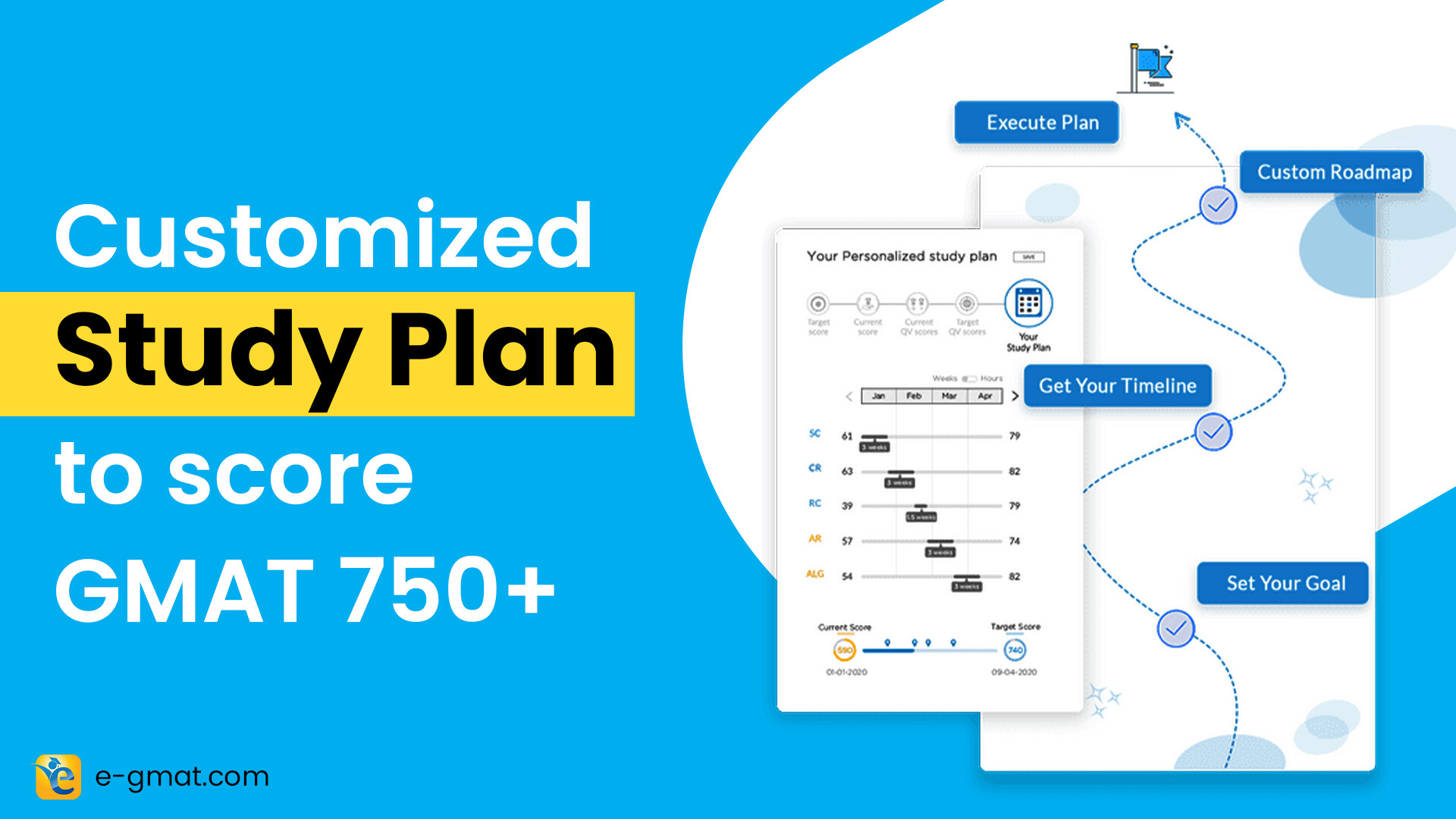 Helpful posts Curated just for you!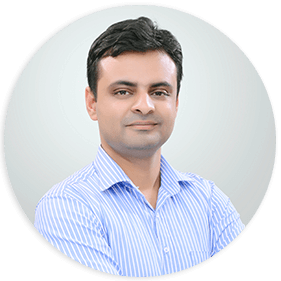 You might also like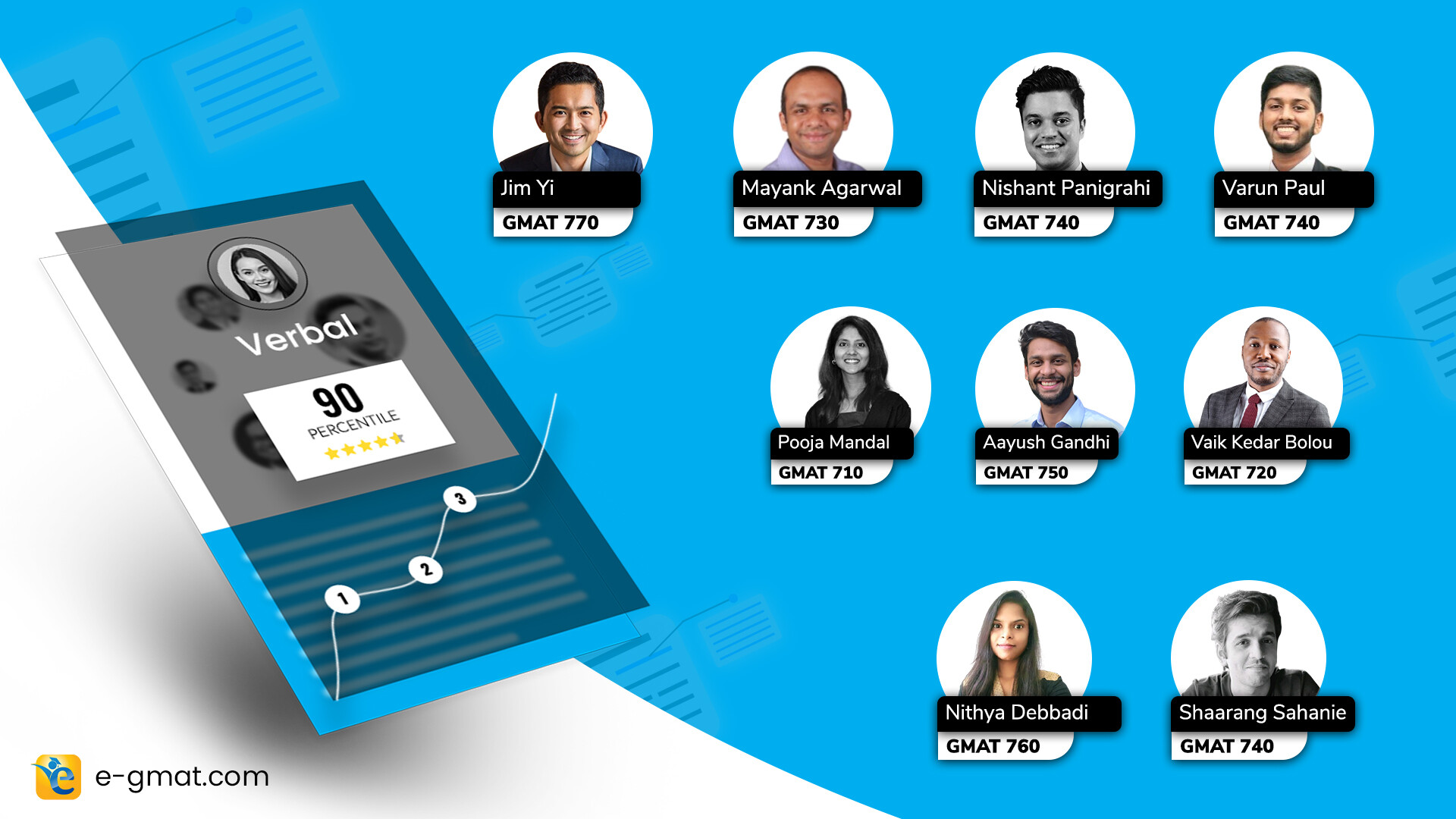 Browse Related Topics

Achieve 740+ on the GMAT in 30 days! Sign up for our free trial and get

400+ Practice questions with detailed solutions
10+ hours of AI-driven video lessons
Adaptive mock test with ESR+ analysis
Begin your GMAT Prep today!
How to Write an Essay/Parts
Parts of an Essay — Traditionally, it has been taught that a formal essay consists of three parts: the introductory paragraph or introduction, the body paragraphs, and the concluding paragraph. An essay does not need to be this simple, but it is a good starting point.
Introductory Paragraph [ edit | edit source ]
The introductory paragraph accomplishes three purposes: it captures the reader's interest, it suggests the importance of the essay's topic, and it ends with a thesis sentence. Often, the thesis sentence states a claim that consists of two or more related points. For example, a thesis might read:
You are telling the reader what you think are the most important points which need to be addressed in your essay. For this reason, you need to relate the introduction directly to the question or topic. A strong thesis is essential to a good essay, as each paragraph of your essay should be related back to your thesis or else deleted. Thus, the thesis establishes the key foundation for your essay. A strong thesis not only states an idea but also uses solid examples to back it up. A weak thesis might be:
As an alternative, a strong thesis for the same topic would be:
Then, you could separate your body paragraphs into three sections: one explaining the open-source nature of the project, one explaining the variety and depth of information, and a final one using studies to confirm that Wikipedia is indeed as accurate as other encyclopedias.
Tips [ edit | edit source ]
Often, writing an introductory paragraph is the most difficult part of writing an essay. Facing a blank page can be daunting. Here are some suggestions for getting started. First, determine the context in which you want to place your topic. In other words, identify an overarching category in which you would place your topic, and then introduce your topic as a case-in-point.
For example, if you are writing about dogs, you may begin by speaking about friends, dogs being an example of a very good friend. Alternatively, you can begin with a sentence on selective breeding, dogs being an example of extensive selective breeding. You can also begin with a sentence on means of protection, dogs being an example of a good way to stay safe. The context is the starting point for your introductory paragraph. The topic or thesis sentence is the ending point. Once the starting point and ending point are determined, it will be much easier to connect these points with the narrative of the opening paragraph.
A good thesis statement, for example, if you are writing about dogs being very good friends, you could put:
Here, X, Y, and Z would be the topics explained in your body paragraphs. In the format of one such instance, X would be the topic of the second paragraph, Y would be the topic of the third paragraph, and Z would be the topic of the fourth paragraph, followed by a conclusion, in which you would summarize the thesis statement.
Example [ edit | edit source ]
Identifying a context can help shape the topic or thesis. Here, the writer decided to write about dogs. Then, the writer selected friends as the context, dogs being good examples of friends. This shaped the topic and narrowed the focus to dogs as friends . This would make writing the remainder of the essay much easier because it allows the writer to focus on aspects of dogs that make them good friends.
Body Paragraphs [ edit | edit source ]
Each body paragraph begins with a topic sentence. If the thesis contains multiple points or assertions, each body paragraph should support or justify them, preferably in the order the assertions originally stated in the thesis. Thus, the topic sentence for the first body paragraph will refer to the first point in the thesis sentence and the topic sentence for the second body paragraph will refer to the second point in the thesis sentence. Generally, if the thesis sentence contains three related points, there should be three body paragraphs, though you should base the number of paragraphs on the number of supporting points needed.
If the core topic of the essay is the format of college essays, the thesis sentence might read:
The topic sentence for the first body paragraph might read:
Sequentially, the topic sentence for the second body paragraph might read:
And the topic sentence for the third body paragraph might read:
Every body paragraph uses specific details, such as anecdotes, comparisons and contrasts, definitions, examples, expert opinions, explanations, facts, and statistics to support and develop the claim that its topic sentence makes.
When writing an essay for a class assignment, make sure to follow your teacher or professor's suggestions. Most teachers will reward creativity and thoughtful organization over dogmatic adherence to a prescribed structure. Many will not. If you are not sure how your teacher will respond to a specific structure, ask.
Organizing your essay around the thesis sentence should begin with arranging the supporting elements to justify the assertion put forth in the thesis sentence. Not all thesis sentences will, or should, lay out each of the points you will cover in your essay. In the example introductory paragraph on dogs, the thesis sentence reads, "There is no friend truer than a dog." Here, it is the task of the body paragraphs to justify or prove the truth of this assertion, as the writer did not specify what points they would cover. The writer may next ask what characteristics dogs have that make them true friends. Each characteristic may be the topic of a body paragraph. Loyalty, companionship, protection, and assistance are all terms that the writer could apply to dogs as friends. Note that if the writer puts dogs in a different context, for example, working dogs, the thesis might be different, and they would be focusing on other aspects of dogs.
It is often effective to end a body paragraph with a sentence that rationalizes its presence in the essay. Ending a body paragraph without some sense of closure may cause the thought to sound incomplete.
Each body paragraph is something like a miniature essay in that they each need an introductory sentence that sounds important and interesting, and that they each need a good closing sentence in order to produce a smooth transition between one point and the next. Body paragraphs can be long or short. It depends on the idea you want to develop in your paragraph. Depending on the specific style of the essay, you may be able to use very short paragraphs to signal a change of subject or to explain how the rest of the essay is organized.
Do not spend too long on any one point. Providing extensive background may interest some readers, but others would find it tiresome. Keep in mind that the main importance of an essay is to provide a basic background on a subject and, hopefully, to spark enough interest to induce further reading.
The above example is a bit free-flowing and the writer intended it to be persuasive. The second paragraph combines various attributes of dogs including protection and companionship. Here is when doing a little research can also help. Imagine how much more effective the last statement would be if the writer cited some specific statistics and backed them up with a reliable reference.
Concluding Paragraph [ edit | edit source ]
The concluding paragraph usually restates the thesis and leaves the reader something about the topic to think about. If appropriate, it may also issue a call to act, inviting the reader to take a specific course of action with regard to the points that the essay presented.
Aristotle suggested that speakers and, by extension, writers should tell their audience what they are going to say, say it, and then tell them what they have said. The three-part essay model, consisting of an introductory paragraph, several body paragraphs, and a concluding paragraph, follows this strategy.
As with all writing, it is important to know your audience. All writing is persuasive, and if you write with your audience in mind, it will make your argument much more persuasive to that particular audience. When writing for a class assignment, the audience is your teacher. Depending on the assignment, the point of the essay may have nothing to do with the assigned topic. In most class assignments, the purpose is to persuade your teacher that you have a good grasp of grammar and spelling, that you can organize your thoughts in a comprehensive manner, and, perhaps, that you are capable of following instructions and adhering to some dogmatic formula the teacher regards as an essay. It is much easier to persuade your teacher that you have these capabilities if you can make your essay interesting to read at the same time. Place yourself in your teacher's position and try to imagine reading one formulaic essay after another. If you want yours to stand out, capture your teacher's attention and make your essay interesting, funny, or compelling.
In the above example, the focus shifted slightly and talked about dogs as members of the family. Many would suggest it departs from the logical organization of the rest of the essay, and some teachers may consider it unrelated and take points away. However, contrary to the common wisdom of "tell them what you are going to say, say it, and then tell them what you have said," you may find it more interesting and persuasive to shift away from it as the writer did here, and then, in the end, return to the core point of the essay. This gives an additional effect to what an audience would otherwise consider a very boring conclusion.
Start wherever you want
Many writers do not begin writing at the introduction , or even the early body paragraphs. Start writing your essay where it seems most natural for you to do so.
Some writers might prefer to start with the easiest section to write, while others prefer to get the most difficult section out of the way first. Think about what material you need to clarify for yourself, and consider beginning there.
Tackle one idea at a time
Each paragraph should aim to focus on one central idea, giving evidence, explanation, and arguments that relate to that idea.
At the start of each paragraph, write a topic sentence that expresses the main point. Then elaborate and expand on the topic sentence in the rest of the paragraph.
When you've said everything you have to say about the idea, move onto a new paragraph.
Keep your argument flexible
You may realize as you write that some of your ideas don't work as well as you thought they would. Don't give up on them too easily, but be prepared to change or abandon sections if you realize they don't make sense.
You'll probably also come up with new ideas that you'd not yet thought of when writing the outline. Note these ideas down and incorporate them into the essay if there's a logical place for them.
If you're stuck on one section, move on to another part of the essay and come back to it later.
Don't delete content
If you begin to dislike a certain section or even the whole essay, don't scrap it in fit of rage!
If something really isn't working, you can paste it into a separate document, but keep what you have, even if you don't plan on using it. You may find that it contains or inspires new ideas that you can use later.
Note your sources
Students often make work for themselves by forgetting to keep track of sources when writing drafts.
You can save yourself a lot of time later and ensure you avoid plagiarism by noting down the name, year, and page number every time you quote or paraphrase from a source.
You can also use a citation generator to save a list of your sources and copy-and-paste citations when you need them.
Avoid perfectionism
When you're writing a first draft, it's important not to get slowed down by small details. Get your ideas down on paper now and perfect them later. If you're unsatisfied with a word, sentence, or argument, flag it in the draft and revisit it later.
When you finish the first draft, you will know which sections and paragraphs work and which might need to be changed. It doesn't make sense to spend time polishing something you might later cut out or revise.
Working on the second draft means assessing what you've got and rewriting it when necessary. You'll likely end up cutting some parts of the essay and adding new ones.
Check your ideas against your thesis
Everything you write should be driven by your thesis . Looking at each piece of information or argumentation, ask yourself:
Does the reader need to know this in order to understand or accept my thesis?
Does this give evidence for my thesis?
Does this explain the reasoning behind my thesis?
Does this show something about the consequences or importance of my thesis?
If you can't answer yes to any of these questions, reconsider whether it's relevant enough to include.
If your essay has gone in a different direction than you originally planned, you might have to rework your thesis statement to more accurately reflect the argument you've made.
Watch out for weak points
Be critical of your arguments, and identify any potential weak points:
Unjustified assumptions: Can you be confident that your reader shares or will accept your assumptions, or do they need to be spelled out?
Lack of evidence:  Do you make claims without backing them up?
Logical inconsistencies:  Do any of your points contradict each other?
Uncertainty: Are there points where you're unsure about your own claims or where you don't sound confident in what you're saying?
Fixing these issues might require some more research to clarify your position and give convincing evidence for it.
Check the organization
When you're happy with all the main parts of your essay, take another look at the overall shape of it. You want to make sure that everything proceeds in a logical order without unnecessary repetition.
Try listing only the topic sentence of each paragraph and reading them in order. Are any of the topic sentences too similar? Each paragraph should discuss something different; if two paragraphs are about the same topic, they must approach it in different ways, and these differences should be made clear in the topic sentences.
Does the order of information make sense? Looking at only topic sentences lets you see at a glance the route your paper takes from start to finish, allowing you to spot organizational errors more easily.
Draw clear connections between your ideas
Finally, you should assess how your ideas fit together both within and between paragraphs. The connections might be clear to you, but you need to make sure they'll also be clear to your reader.
Within each paragraph, does each sentence follow logically from the one before it? If not, you might need to add new sentences to make the connections clear. Try using transition words to clarify what you want to say.
Between one paragraph and the next, is it clear how your points relate to one another? If you are moving onto an entirely new topic, consider starting the paragraph with a transition sentence that moves from the previous topic and shows how it relates to the new one.
If you want to know more about AI tools , college essays , or fallacies make sure to check out some of our other articles with explanations and examples or go directly to our tools!
Ad hominem fallacy
Post hoc fallacy
Appeal to authority fallacy
False cause fallacy
Sunk cost fallacy
College essays
Choosing Essay Topic
Write a College Essay
Write a Diversity Essay
College Essay Format & Structure
Comparing and Contrasting in an Essay
 (AI) Tools
Grammar Checker
Paraphrasing Tool
Text Summarizer
AI Detector
Plagiarism Checker
Citation Generator
Cite this Scribbr article
If you want to cite this source, you can copy and paste the citation or click the "Cite this Scribbr article" button to automatically add the citation to our free Citation Generator.
Bryson, S. (2023, July 23). How to Write the Body of an Essay | Drafting & Redrafting. Scribbr. Retrieved August 30, 2023, from https://www.scribbr.com/academic-essay/body/
Is this article helpful?
Shane Bryson
Shane finished his master's degree in English literature in 2013 and has been working as a writing tutor and editor since 2009. He began proofreading and editing essays with Scribbr in early summer, 2014.
Other students also liked
How to write an essay introduction | 4 steps & examples, academic paragraph structure | step-by-step guide & examples, how to conclude an essay | interactive example.
Shane Bryson (Scribbr Team)
Thanks for reading! Hope you found this article helpful. If anything is still unclear, or if you didn't find what you were looking for here, leave a comment and we'll see if we can help.
Still have questions?
What is your plagiarism score.
In order to continue enjoying our site, we ask that you confirm your identity as a human. Thank you very much for your cooperation.
Parts Of An Essay

This quiz is designed to test your knowledge on how to conduct a correct essay! Good Luck! Mrs. Hockemeyer
What is the "bulk" of the paper called?
The conclusion
Rate this question:
It is recommended that you write the introduction paragraph last.
What are you two very important things you should do after writing your essay, what is the first thing you should do when needing to write an essay, you should first write the body of your essay., related topics, recent quizzes, featured quizzes, popular topics.
Active And Passive Voice Quizzes
Adjective Quizzes
Adverb Quizzes
Article Quizzes
Capitalization Quizzes
Clause Quizzes
Comparatives And Superlatives Quizzes
Conjunction Quizzes
Dangling Modifier Quizzes
Definition Quizzes
Dictionary Quizzes
Direct And Indirect Quizzes
Glossary Quizzes
Idiom Quizzes
Metaphor Quizzes
Noun Quizzes
Parts Of Speech Quizzes
Phrase Quizzes
Plural Quizzes
Prefix Quizzes
Prefix And Suffix Quizzes
Preposition Quizzes
Pronoun Quizzes
Pronunciation Quizzes
Punctuation Quizzes
Riddle Quizzes
Sentence Quizzes
Speech Quizzes
Subject And Predicate Quizzes
Synonym Quizzes
Synonyms And Antonyms Quizzes
Tense Quizzes
Verb Quizzes
Voice Quizzes
Word Quizzes
Writing Quizzes

Related Quizzes
Wait! Here's an interesting quiz for you.
Advertising
Applications
Assessments
Certificates
Announcement
Invitations
Newsletters
Questionnaires
Food & Beverages
Recruitment
Marketing Examples
Transportation
What Are the Parts of an Essay?
Components of an essay.
The introduction.  This is where the subject or topic is introduced. The big picture, points, and ideas are briefly written here.
The body.  All the main ideas, topics, and subject are discussed here in details. This also includes evidence or information that support the essay.
The conclusion.  The last part of an essay and usually summarizes the overall topic or ideas of an essay.
How to Write the Introduction Essay?
It must contain an attention-getter sentence or statement.
The introduction must sound interesting to capture the attention of the reader.
You can quote a statement about a topic or something related to the whole point of your essay.
The intro must move from general to specific.
At the end, there must be a thesis statement that gives an insight to the author's evidence.
What Does the Body of an Essay Contain?
The evidence and supporting details of the expository essay in addition to the author's ideas.
A topic or sentences that link the discussion back to the thesis statement.
The logical ordering of the ideas. The chronological of time, ideas, and evidence.
A set of transition statements or sentences to create a good flow of the essay.
Sufficient examples, evidence, data, and information that must be relevant to the particular topic of the essay.
The Conclusion of the Essay
Emphasize on the major takeaways of the essay.
Wrap up and summarize the essay, as well as the arguments, ideas, and points.
Restate the main arguments in a simplified and clear manner that must be understood by the reader.
Guarantee that the reader is left with something to think about, especially the main point of your essay.
The Elements of an Essay
Thesis statement.  It is the main proposition of an essay. The thesis statement must be arguable that differentiates it from a fact and must be in a persuasive writing style.
Problem or question.  The problem statements or the important issue of the essay that must be defined and described in the essay.
Motive.  The reason for writing the essay.
Evidence.  The facts and data or information that supports the whole essay and prove the main point of the essay.
Analysis & reflection.  In which the writer turns the evidence into an arguable statement that provides the reader how the evidence supports, develops, or explained the essay's thesis statement.
Structure.  The work that the writer does to organize the idea, the series of sub-topics and sections through which it is explained and developed.
More Design
How to give your essay contest entries a winning edge, 7+ short essay examples, samples, how do you write an analytical essay, how to start an essay, 5+ student essay examples, samples, how to write an essay, 22+ free essay examples, 29+ examples of college essays.

Related Articles
id; ?>)" rel="noopener" role="button" tabindex aria-label="postclick">6+ Informative Essay Examples, Samples
id; ?>)" rel="noopener" role="button" tabindex aria-label="postclick">How to Outline an Essay
Pasco-Hernando State College
Parts of an Academic Essay
The Writing Process
Rhetorical Modes as Types of Essays
Stylistic Considerations
Literary Analysis Essay - Close Reading
Unity and Coherence in Essays
Proving the Thesis/Critical Thinking
Appropriate Language
Test Yourself
Essay Organization Quiz
Sample Essay - Fairies
Sample Essay - Modern Technology
Sample Essay - Physical Fitness
In a way, these academic essays are like a court trial.  The attorney, whether prosecuting the case or defending it, begins with an opening statement explaining the background and telling the jury what he or she intends to prove (the thesis statement).  Then, the attorney presents witnesses for proof (the body of the paragraphs).  Lastly, the attorney presents the closing argument (concluding paragraph).
The Introduction and Thesis
There are a variety of approaches regarding the content of the introduction paragraph such as a brief outline of the proof, an anecdote, explaining key ideas, and asking a question.  In addition, some textbooks say that an introduction can be more than one paragraph.  The placement of the thesis statement is another variable depending on the instructor and/or text.  The approach used in this lesson is that an introduction paragraph gives background information leading into the thesis which is the main idea of the paper, which is stated at the end.
The background in the introductory paragraph consists of information about the circumstances of the thesis. This background information often starts in the introductory paragraph with a general statement which is then refined to the most specific sentence of the essay, the thesis. Background sentences include information about the topic and the controversy. It is important to note that in this approach, the proof for the thesis is not found in the introduction except, possibly, as part of a thesis statement which includes the key elements of the proof. Proof is presented and expanded on in the body.
Some instructors may prefer other types of content in the introduction in addition to the thesis.  It is best to check with an instructor as to whether he or she has a preference for content. Generally, the thesis must be stated in the introduction.
The thesis is the position statement. It must contain a subject and a verb and express a complete thought. It must also be defensible. This means it should be an arguable point with which people could reasonably disagree. The more focused and narrow the thesis statement, the better a paper will generally be.
If you are given a question in the instructions for your paper, the thesis statement is a one-sentence answer taking a position on the question.
If you are given a topic instead of a question, then in order to create a thesis statement, you must narrow your analysis of the topic to a specific controversial issue about the topic to take a stand. If it is not a research paper, some brainstorming (jotting down what comes to mind on the issue) should help determine a specific question.
If it is a research paper, the process begins with exploratory research which should show the various issues and controversies which should lead to the specific question.  Then, the research becomes focused on the question which in turn should lead to taking a position on the question.
These methods of determining a thesis are still answering a question. It's just that you pose a question to answer for the thesis.  Here is an example.
Suppose, one of the topics you are given to write about is America's National Parks. Books have been written about this subject. In fact, books have been written just about a single park. As you are thinking about it, you may realize how there is an issue about balancing between preserving the wilderness and allowing visitors. The question would then be Should visitors to America's National Parks be regulated in order to preserve the wilderness?
One thesis might be There is no need for regulations for visiting America's National Parks to preserve the wilderness.
 Another might be There should be reasonable regulations for visiting America's National Parks in order to preserve the wilderness.
Finally, avoid using expressions that announce, "Now I will prove…" or "This essay is about …" Instead of telling the reader what the paper is about, a good paper simply proves the thesis in the body. Generally, you shouldn't refer to your paper in your paper.
Here is an example of a good introduction with the thesis in red:
Not too long ago, everyday life was filled with burdensome, time-consuming chores that left little time for much more than completing these tasks.  People generally worked from their homes or within walking distance to their homes and rarely traveled far from them.  People were limited to whatever their physical capacities were.  All this changed dramatically as new technologies developed.  Modern technology has most improved our lives through convenience, efficiency, and accessibility.
Note how the background is general and leads up to the thesis.   No proof is given in the background sentences about how technology has improved lives.
Moreover, notice that the thesis in red is the last sentence of the introduction. It is a defensible statement.
A reasonable person could argue the opposite position:  Although modern technology has provided easier ways of completing some tasks, it has diminished the quality of life since people have to work too many hours to acquire these gadgets, have developed health problems as a result of excess use, and have lost focus on what is really valuable in life.
Quick Tips:
The introduction opens the essay and gives background information about the thesis.
Do not introduce your supporting points  (proof) in the introduction unless they are part of the thesis; save these for the body.
The thesis is placed at the end of the introductory paragraph.
Don't use expressions like "this paper will be about" or "I intend to show…"
For more information on body paragraphs and supporting evidence, see Proving a Thesis – Evidence and Proving a Thesis – Logic, and Logical Fallacies and Appeals in Related Pages on the right sidebar.
Body paragraphs give proof for the thesis.  They should have one proof point per paragraph expressed in a topic sentence. The topic sentence is usually found at the beginning of each body paragraph and, like a thesis, must be a complete sentence. Each topic sentence must be directly related to and support the argument made by the thesis.
After the topic sentence, the rest of the paragraph should go on to support this one proof with examples and explanation. It is the details that support the topic sentences in the body paragraphs that make the arguments strong.
If the thesis statement stated that technology improved the quality of life, each body paragraph should begin with a reason why it has improved the quality of life.  This reason is called a  topic sentence .  Following are three examples of body paragraphs that provide support for the thesis that modern technology has improved our lives through convenience, efficiency, and accessibility:
     Almost every aspect of our lives has been improved through convenience provided by modern technology.  From the sound of music from an alarm clock in the morning to the end of the day being entertained in the convenience of our living room, our lives are improved.  The automatic coffee maker has the coffee ready at a certain time.  Cars or public transportation bring people to work where computers operate at the push of a button.  At home, there's the convenience of washing machines and dryers, dishwashers, air conditioners, and power lawn mowers.  Modern technology has made life better with many conveniences.
     Not only has technology improved our lives through convenience, it has improved our lives through efficiency. The time saved by machines doing most of the work leaves more time for people to develop their personal goals or to just relax.  Years ago, when doing laundry could take all day, there wasn't time left over to read or go to school or even just to take a leisurely walk.  Nowadays, people have more time and energy than ever to simply enjoy their lives and pursue their goals thanks to the efficiency of modern technology.
     Accessibility to a wide range of options has been expanded through modern technology.  Never before could people cross a continent or an ocean in an afternoon.  Travel is not the only way technology has created accessibility.  Software which types from voice commands has made using computers more accessible for school or work.  People with special needs have many new options thanks to modern technology such as special chairs or text readers.  Actually, those people who need hearing aids as a result of normal aging have access to continued communication and enjoyment of entertainment they did not previously have.  There are many ways technology has improved lives through increased accessibility.
Notice how these proof paragraphs stick to one proof point introduced in the topic sentences in red. These three paragraphs, not only support the original thesis, but go on to give details and explanations which explain the proof point in the topic sentence.
Quick Tips on Body Paragraphs
The body of your essay is where you give your main support for the thesis.
Each body paragraph should start with a Topic Sentence that is directly related to and supports the thesis statement.
Each body paragraph should also give details and explanations that further support the poof point for that paragraph.
Don't use enumeration such as first, second, and third. The reader will know by the topic sentence that it is a new proof point.
See Proving the Thesis in Related Pages on the right sidebar for more information on proof.
The Conclusion
Instructors vary of what they expect in the conclusion; however, there is general agreement that conclusions should not introduce any new proof points, should include a restatement of the thesis, and should not contain any words such as "In conclusion."
Some instructors want only a summary of the proof and a restatement of the thesis. Some instructors ask for a general prediction or implication of the information presented without a restatement of thesis. Still others may want to include a restatement along with a general prediction or implication of the information presents. Be sure to review assignment instructions or check with instructor.  If your assignment instructions don't specify, just sum up the proof and restate the thesis.
Example which sums up proof and restates thesis :
Modern technology has created many conveniences in everyday from waking up to music to having coffee ready to getting to work and doing a day's work.  The efficiency provided by technology gives people more time to enjoy life and pursue personal development, and the accessibility has broadened options for travel, school, and work.  Modern technology has improved our lives through convenience, efficiency, and accessibility.
See how the thesis statement was restated in red. The two major arguments about the possible locations proven to be incorrect were also included to remind the reader of the major proof points made in the paper.
Example which makes a general prediction or implication of the information presented:
Modern technology has created many conveniences in everyday life from waking up to music to having coffee ready to getting to work and doing a day's work.  The efficiency provided by technology gives people more time to enjoy life and pursue personal development, and the accessibility has broadened options for travel, school, and work.  Without it, everyday life would be filled with burdensome tasks and be limited to our neighborhood and our physical capacity. Here's an example of a conclusion with a general prediction or implication statement with a restatement of thesis.
Modern technology has created many conveniences in everyday life from waking up to music to having coffee ready to getting to work and doing a day's work.  The efficiency provided by technology gives people more time to enjoy life and pursue personal development, and the accessibility has broadened options for travel, school, and work.  Without it, everyday life would be filled with burdensome tasks and be limited to our neighborhood and our physical capacity. Modern technology has improved our lives through convenience, efficiency, and accessibility.
Quick Tips for Conclusions
The conclusion brings the essay to an end and is typically the shortest paragraph.
It is important to not introduce new ideas or information here.
Unless otherwise specified in your assignment, just sum up the proof and restate the conclusion.
Some instructors may want the concluding paragraph to contain a general prediction or observation implied from the information presented.
Printer-friendly version

A-Plus Homework Help For College Students
Project Types We Cover
Admissions Essay
PowerPoint Presentation
Research Paper
Book Reviews
Personal Statement
Ph.D Dissertation
Proofreading
Academic Fields & Subjects
Programming
Computer Science
Other projects we help with
Our Experts
Plagiarism Checker
Student Life
Answering Essay Questions
How to Answer Essay Questions on an Exam
By: Angelina Grin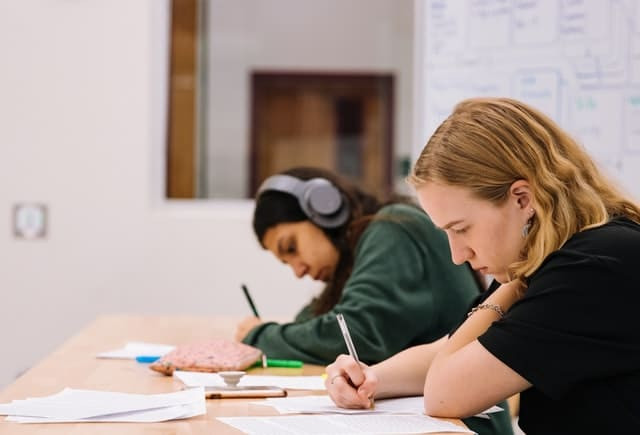 From high school English comprehension exams all the way up to college entrance exams and the GRE, essay questions are a mainstay. They can be broadly broken down into four categories: factual recall, analysis, synthesis, and opinion.
Understanding the Question
Identify the question category, writing your response, check yourself, short answer examples, how to answer long essay questions, tips on how to answer an essay question.
How can you spot a good essay question?
Why do students find essay questions challenging?
What is the #1 takeaway for answering these questions?
How can I write better answers?
You have one hour to respond to as many as five different short essay questions, each of which requires you to write a paragraph. Writing an essay requires you to break it up into several paragraphs. Within the allotted time, you might be asked to compose just one extended essay, or maybe even two of them.
In this article, we will show you how to answer essay-style exam questions.
What are the Steps for Answering Essay Questions Properly?
There are four basic steps you need to focus on.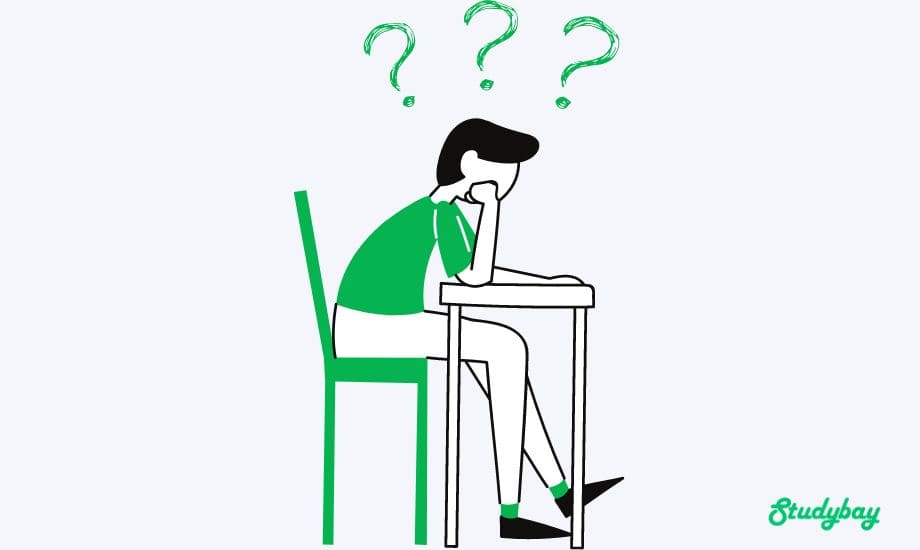 You are strapped for time in every exam but understanding the question is the most important part. If you cannot understand what it is that you need to do, you will write a quality answer, no doubt, but it will be misguided and wrong, and you will have wasted all that time, resulting in poor test scores. Therefore, to save time in the long run, you have to understand what relevant facts are being asked of you before you commit to a course of action.
The strategy is to begin the exam by answering essay questions. You'll save time by dealing with the most stressful issue first. You should also pay particular attention to the questions themselves: read them 2-3 times to properly comprehend what they are asking of you, paying special attention to the verbs, and ask the examiner before the test begins if you have any doubts or confusions. It will also make answering the question much easier if you underline or highlight the essential terms inside it.
Speaking of relevant terms, that is what we will talk about next.
Essay questions typically include a list of specific keywords that teachers and professors want students to focus on when composing their responses. For instance, an essay question that asks you to "describe" an issue will be different from an essay question that asks you to "argue" a position. Both of these types of questions are part of an essay. When you read an essay question, it is imperative that you locate and identify the corresponding keyword. The following are some of the most frequently used keywords:
To analyze something means to explain its what, where, who, when, why, and how components. Include a summary of the benefits and drawbacks, the positives and negatives, etc.
Compare means to talk about the parallels and dissimilarities that exist between two or more things. Remember to explain why the comparison is helpful in your response.
To contrast is to discuss the ways in which two or more things are different from one another or to differentiate between them. Be sure to include an explanation of why the contrast is helpful.
Define means to state what something is, what it does, what it accomplishes, etc.
Describe means to enumerate the qualities or characteristics of something. It's possible that you'll also need to summarize something, such as an essay prompt that asks you to "Describe the major events that led up to the Civil War."
"Discuss" calls for a more analytical approach. In most cases, you start by describing the topic at hand, and then you move on to presenting either pro or con arguments. You might need to conduct an analysis of the benefits or drawbacks associated with your topic.
To evaluate something means to present both the advantages and disadvantages, the perks and drawbacks of a topic. You might be asked to analyze a claim to determine whether it is supported by logic or an argument to determine whether it has any flaws.
To justify your position means to explain why or how something occurred or by explaining why you hold a particular opinion.
"Prove" is typically saved for essays that are more scientific or objective. In order to build a case for a particular position or set of hypotheses, you might be asked to include evidence and research in your argument.
To list the most important ideas or themes of a topic is typically what is meant when the term "summarize" is used. It is also possible that you will be asked to present the main ideas and thoroughly discuss them. The vast majority of questions will not ask for a straightforward summary with nothing else attached.
Okay, now you have a grasp on what the question demands from you. That's great. The next step involves writing your answer. How to structure answers to essay questions? Let's find out.
In most cases, sticking to the usual five-paragraph formula will work. This consists of an introductory paragraph, up to three body paragraphs, and a final paragraph where you summarize your arguments and conclude your answer.
There is no universally applicable standard for how to answer essay-type exam questions in college or university. One thing is certain, though: your introductory paragraph has to make a strong impact. It's the first thing people will read, so if it doesn't hook them, the rest of the essay better be excellent. It needs to be competent, at the very least. The introduction should take up about 10% of the total number of words in the essay. If you write a 1500-word essay, for instance, your introduction will be about 150 words.
The body of the essay will nearly write itself once you have a plan in place. All that's left to do is fill in the main ideas. Now that you know what they are, it's time to employ the key terms you found in the question. In order for the text to make sense, each paragraph needs to make some sort of connection back to the topic sentence. You will have access to far more data than is actually useful, so write only that which is absolutely necessary. Avoid fluff. You want to be comprehensive but not at the cost of putting your professor to sleep.
In the concluding paragraph of your essay, you will restate your main points. It is crucial, so make sure to always include one. The examiner will spend the least amount of time on this section, but it will have the greatest impact on the final grade.
You should restate the primary points you made and make direct reference to the question's keywords. The most important thing is that it doesn't add anything to what you've already said. It's too late to say anything else that hasn't already been said.
Following this structure for your essay answers is a good way to learn how to write a paper to answer a bunch of questions essay.
Even with the essay questions answered, you're not finished yet. When you're done with your essay answer, give yourself some time to go through what you wrote. No matter how carefully you craft the answer in your head and how quickly you write it, you are bound to make some spelling errors. Even if you go through it and find that you didn't make any, you can now be sure that you didn't! That in itself is worth the time to go through and proofread your well-rounded essay.
In this section, we will talk about answering multiple questions in essay format examples. By studying these illustrations, we will see how and why they work.
Hopefully, by reviewing these short essay question examples, you now have a better grasp on how you want to do things. These are the kinds of answers admissions officers look at on personal statements when you apply to graduate school.
In this section, we will take two essay answers that are on the longer side and dissect them. We will discuss what makes them good, and why you should try to model your style after them if you can.
There are a lot of things you can do to improve the essay answers you write. In this section, we will discuss the top five things you can and should do in order to write better answers for your tests.
To begin an essay prompt response, you should try restating the question as a statement. To show that you have read and comprehend the question, you should begin your essay with an introduction like this. Changing the wording of the question forces you to focus on answering that specific question from the get-go. Take the following as an example of a potential question: "Should drugs be made available for recreational use? Defend your position by providing examples and explanations." You may rephrase that as "Recreational drug usage should be legalized." This is the main argument that you'll elaborate on and provide evidence for.
In a compare and contrast essay, you still need to have a strong thesis statement. If you're arguing for or against legalizing recreational drugs, for instance, you need to answer the other side's position. However, your essay's position on the issue must be made clear. There are many parallels and contrasts between X and Y, which is a common theme in essay prompts. There is no distinct position presented, which can lead to a low grade.
Bad punctuation, sentence structure, and poor grammar might lower an otherwise good grade on an essay question. There might not be time to go back and fix your grammar and punctuation, so make an effort to do it as you write. It's always a good idea to check what you've written if you find yourself with some extra time. If you need to write your response down, make sure it is easy to read. If your professor has trouble understanding what you've written, they may reduce your grade.
Keep in mind that your thesis statement should be an answer to the issue that was posed, and that everything you say should support that simple statement. In a formal essay, you can afford to let your thoughts wander, but in an essay exam, you must respond directly to the prompt. If you don't include everything that's needed, you risk giving irrelevant details and getting fewer points. If you find yourself wandering away from the question, go back and read it, as well as any notes you may have made. After refocusing, proceed with the rest of your response.
An excellent response to an essay question demonstrates your understanding of the topic at hand and provides a pertinent answer. Think about how you can use the information you've gathered in your research to come up with the most effective strategy for achieving this objective without overanalyzing. You might find it helpful to compile a list of the information you intend to include in your essay response. As you compose your response, you can then consult this checklist. Before you begin preparing your answer, it's a good idea to make a list of all the major points you want to make. In this method, you may double-check your work and make sure nothing important was overlooked.
Following these five tips will have shown you how to answer essay questions but they will also improve the overall quality of your test-taking experience as well. You should put these into practice when you take timed mock tests at home to prepare for the exam . The more you write essays, the better position you will be in when the date for the actual test rolls around.
How can you spot a good essay question? 🔥
You can tell whether most essay questions are good just by reading them. It will be clear about what it wants and to the point.
Why do students find essay questions challenging? 😓
Time management. Reading the essay, noting information, understanding the question–all of these take time, and that makes it tough for middle school students to master and leads to a desire for essay question help.
What is the #1 takeaway for answering these questions? 🥇
Answering questions in essay form can be hard. The main thing you need to do is understand what the question wants. Once you get that, it's only a matter of writing it down. So give yourself some time while you read it to understand it effectively.
How can I write better answers? ✏️
The key to answering essay questions is to think fast and write fast. You have to recall the main topic from the passage and apply it quickly. And you also have to give yourself enough time to check your answer for errors afterward.
User ratings:
User ratings is 4.8 stars.
4.8 /5 ( 18 Votes)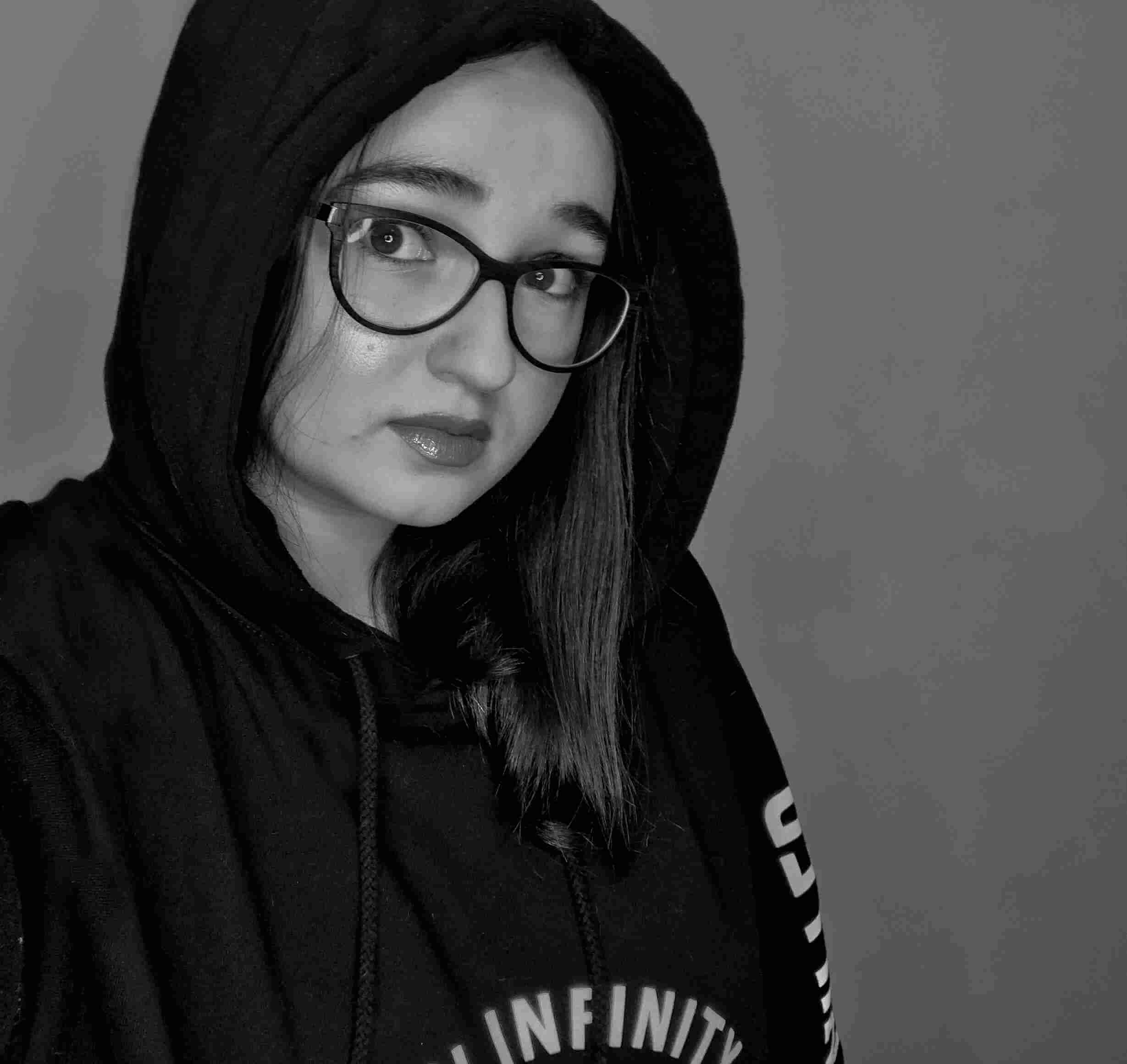 Creative Writer and Blog Editor
Despite my relatively young age, I am a professional writer with more than 14 years of experience. I studied journalism at the university, worked for media and digital agencies, and organized several events for ed-tech companies. Yet for the last 6 years, I've worked mainly in marketing. Here, at Studybay, my objective is to make sure all our texts are clear, informative, and engaging.
Add Your Comment
We are very interested to know your opinion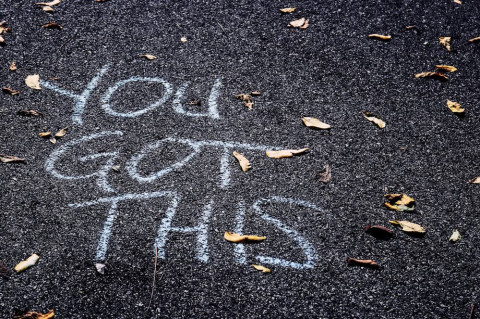 Upgrade your writing skills!
Try our AI essay writer from Studybay today!
How to Cite
Language & Lit
Rhyme & Rhythm
The Rewrite
Search Glass
What Are the 5 Parts of an Essay?
When you first learn how to write an essay, you are usually taught how to write the five-paragraph essay. As you develop as a writer and move on to higher grades, you'll write longer and more complex essays that will have more than five paragraphs. Yet no matter how many paragraphs your essay includes, it still needs to perform the same function: present a compelling argument in favor of or against a certain position.
Introduction
The first part of your essay will be the introduction and it should begin by telling the reader specifically what topic your essay is addressing. Near the end of your introduction should be your thesis statement, which is a clear and concise statement that presents your argument. The last sentence of the introduction should be a transitional sentence that relates to the first body paragraph of the essay.
First Body Paragraph
The second part of the essay should be the first body paragraph, and it should present the strongest point that proves your thesis statement. The first sentence in this paragraph should tie into the transitional sentence in the introduction. Subsequent sentences should describe specific examples that relate to the point you are arguing in the paragraph. Like the last sentence in the introduction, the last sentence in this paragraph should be transitional and lead into the argument you will present in the next body paragraph.
Second Body Paragraph
The third part of the five-paragraph essay should present the second most compelling argument in support of your thesis. The first sentence should tie into the transitional sentence in the first body paragraph and you should clearly state the argument you are presenting in this paragraph near the beginning of the paragraph. Use examples to support this argument in subsequent sentences and end the paragraph with a transitional sentence into your third and final body paragraph.
Third Body Paragraph
The final body paragraph is the fourth part of the five-paragraph essay, and this section should present your weakest argument in support of your thesis statement. Although this may be your weakest argument, do not suggest this in the essay or overcompensate by providing too many examples; structure it in the same way you did the previous two body paragraphs. End the third body paragraph with a concluding statement that makes it obvious to the reader that this is the final major point you will make.
The final part of the five-paragraph essay is the conclusion. This paragraph should restate the thesis statement, but the restatement must not be a duplicate of the thesis statement itself. The conclusion should also summarize the three major points you addressed in each body paragraph. The final sentence of the conclusion should be a clear signal that the essay has ended; it may also include an application to your argument or something that the reader can think about after he has finished reading the essay.
Based in Halifax, Nova Scotia, Jordan Whitehouse has been writing on food and drink, small business, and community development since 2004. His work has appeared in a wide range of online and print publications across Canada, including Atlantic Business Magazine, The Grid and Halifax Magazine. Whitehouse studied English literature and psychology at Queen's University, and book and magazine publishing at Centennial College.
The Constitution Prohibits Trump From Ever Being President Again
The only question is whether American citizens today can uphold that commitment.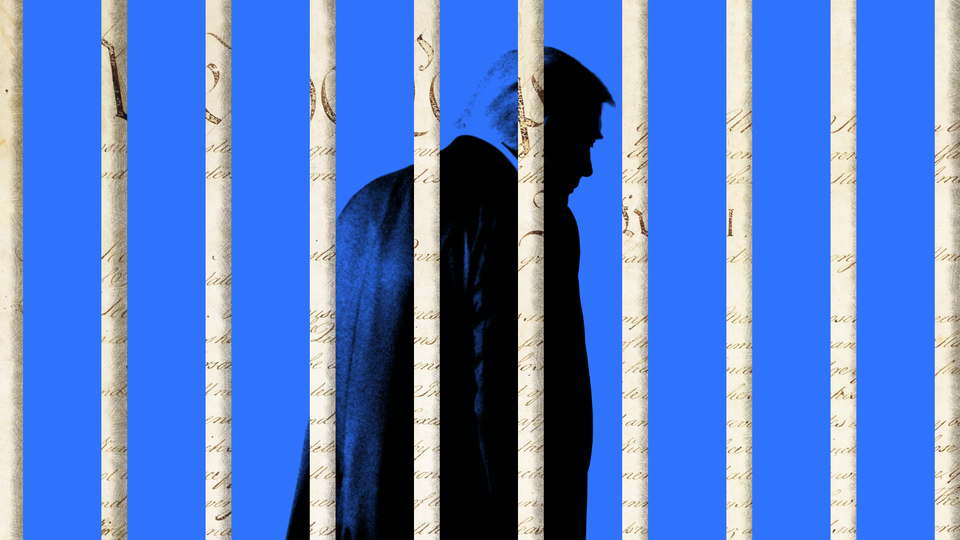 A s students of the United States Constitution for many decades—one of us as a U.S. Court of Appeals judge, the other as a professor of constitutional law, and both as constitutional advocates, scholars, and practitioners—we long ago came to the conclusion that the Fourteenth Amendment, the amendment ratified in 1868 that represents our nation's second founding and a new birth of freedom, contains within it a protection against the dissolution of the republic by a treasonous president.
This protection, embodied in the amendment's often-overlooked Section 3, automatically excludes from future office and position of power in the United States government—and also from any equivalent office and position of power in the sovereign states and their subdivisions—any person who has taken an oath to support and defend our Constitution and thereafter rebels against that sacred charter, either through overt insurrection or by giving aid or comfort to the Constitution's enemies.
The historically unprecedented federal and state indictments of former President Donald Trump have prompted many to ask whether his conviction pursuant to any or all of these indictments would be either necessary or sufficient to deny him the office of the presidency in 2024.
Quinta Jurecic: Trump discovers that some things are actually illegal
Having thought long and deeply about the text, history, and purpose of the Fourteenth Amendment's disqualification clause for much of our professional careers, both of us concluded some years ago that, in fact, a conviction would be beside the point. The disqualification clause operates independently of any such criminal proceedings and, indeed, also independently of impeachment proceedings and of congressional legislation. The clause was designed to operate directly and immediately upon those who betray their oaths to the Constitution, whether by taking up arms to overturn our government or by waging war on our government by attempting to overturn a presidential election through a bloodless coup.
The former president's efforts to overturn the 2020 presidential election, and the resulting attack on the U.S. Capitol, place him squarely within the ambit of the disqualification clause, and he is therefore ineligible to serve as president ever again. The most pressing constitutional question facing our country at this moment, then, is whether we will abide by this clear command of the Fourteenth Amendment's disqualification clause.
We were immensely gratified to see that a richly researched article soon to be published in an academic journal has recently come to the same conclusion that we had and is attracting well-deserved attention outside a small circle of scholars—including Jeffrey Sonnenfeld and Anjani Jain of the Yale School of Management, whose encouragement inspired us to write this piece. The evidence laid out by the legal scholars William Baude and Michael Stokes Paulsen in "The Sweep and Force of Section Three," available as a preprint, is momentous. Sooner or later, it will influence, if not determine, the course of American constitutional history—and American history itself.
Written with precision and thoroughness, the article makes the compelling case that the relevance of Section 3 did not lapse with the passing of the generation of Confederate rebels, whose treasonous designs for the country inspired the provision; that the provision was not and could not have been repealed by the Amnesty Act of 1872 or by subsequent legislative enactments; and that Section 3 has not been relegated by any judicial precedent to a mere source of potential legislative authority, but continues to this day by its own force to automatically render ineligible for future public office all "former office holders who then participate in insurrection or rebellion," as Baude and Paulsen put it.
Among the profound conclusions that follow are that all officials who ever swore to support the Constitution—as every officer, state or federal, in every branch of government, must—and who thereafter either "engaged in insurrection or rebellion" against the Constitution or gave "aid and comfort to the enemies" of that Constitution (and not just of the United States as a sovereign nation) are automatically disqualified from holding future office and must therefore be barred from election to any office.
Regardless of partisan leaning or training in the law, all U.S. citizens should read and consider these two simple sentences from Section 3:
No person shall be a Senator or Representative in Congress, or elector of President and Vice President, or hold any office, civil or military, under the United States, or under any State, who, having previously taken an oath, as a member of Congress, or as an officer of the United States, or as a member of any State legislature, or as an executive or judicial officer of any State, to support the Constitution of the United States, shall have engaged in insurrection or rebellion against the same, or given aid or comfort to the enemies thereof. But Congress may by a vote of two-thirds of each House, remove such disability.
The Fourteenth Amendment was promulgated and ratified in the context of postbellum America when, even after losing the Civil War, southern states were sending men to Congress who had held prominent roles in the Confederacy or otherwise supported acts of rebellion or insurrection against the United States.
The two of us have long believed, and Baude and Paulsen have now convincingly demonstrated, that notwithstanding its specific historical origin, Section 3 is no anachronism or relic from the past; rather, it applies with the same force and effect today as it did the day it was ratified—as does every other provision, clause, and word of the Constitution that has not been repealed or revised by amendment.
Baude and Paulsen also conclude that Section 3 requires no legislation, criminal conviction, or other judicial action in order to effectuate its command. That is, Section 3 is "self-executing." (Other scholars have relied on Chief Justice Salmon P. Chase's poorly reasoned opinion in an 1869 case called In Re Griffin to support the contrary view. Baude and Paulsen decisively dismantle Griffin as a precedent.)
They conclude further that disqualification pursuant to Section 3 is not a punishment or a deprivation of any "liberty" or "right" inasmuch as one who fails to satisfy the Constitution's qualifications does not have a constitutional "right" or "entitlement" to serve in a public office, much less the presidency. (For that reason, they argue that the section, although it does not entirely override preexisting limits on governmental power, such as the First Amendment's ban on abridgments of the freedom of speech, powerfully affects their application.) Finally, the authors conclude that Section 3 is "expansive and encompassing" in what it regards as "insurrection or rebellion" against the constitutional order and "aid and comfort to the enemies" of the United States.
Baude and Paulsen are two of the most prominent conservative constitutional scholars in America, and both are affiliated with the Federalist Society, making it more difficult for them to be dismissed as political partisans. Thus it is all the more significant and sobering that they do not hesitate to draw from their long study of the Fourteenth Amendment's text and history the shattering conclusion that the attempted overturning of the 2020 presidential election and the attack on the Capitol, intended to prevent the joint session from counting the electoral votes for the presidency, together can be fairly characterized as an "insurrection" or "rebellion." They write:
The bottom line is that Donald Trump both "engaged in" "insurrection or rebellion" and gave "aid or comfort" to others engaging in such conduct, within the original meaning of those terms as employed in Section Three of the Fourteenth Amendment. If the public record is accurate, the case is not even close. He is no longer eligible to the office of Presidency, or any other state or federal office covered by the Constitution.
A t the time of the January 6 attack, most Democrats and key Republicans described it as an insurrection for which Trump bore responsibility. We believe that any disinterested observer who witnessed that bloody assault on the temple of our democracy, and anyone who learns about the many failed schemes to bloodlessly overturn the election before that, would have to come to the same conclusion. The only intellectually honest way to disagree is not to deny that the event is what the Constitution refers to as "insurrection" or "rebellion," but to deny that the insurrection or rebellion matters. Such is to treat the Constitution of the United States as unworthy of preservation and protection.
Baude and Paulsen embrace the "idea that men and women who swore an oath to support the Constitution as government officials, but who betrayed that oath by engaging in or abetting acts of insurrection or rebellion against the United States, should be disqualified from important positions of government power in the future (unless forgiven by supermajorities of both houses of Congress)." To them, as to us, this will forever "remain a valid, valuable," and "vital precept" for America.
Section 3's disqualification clause has by no means outlived its contemplated necessity, nor will it ever, as the post–Civil War Framers presciently foresaw. To the contrary, this provision of our Constitution continues to protect the republic from those bent on its dissolution. Every official who takes an oath to uphold the Constitution, as Article VI provides every public official must, is obligated to enforce this very provision.
The Baude-Paulsen article has already inspired a national debate over its correctness and implications for the former president. The former federal judge and Stanford law professor Michael McConnell cautions that "we are talking about empowering partisan politicians such as state Secretaries of State to disqualify their political opponents from the ballot … If abused, this is profoundly anti-democratic." He also believes, as we do, that insurrection and rebellion are "demanding terms, connoting only the most serious of uprisings against the government," and that Section 3 "should not be defined down to include mere riots or civil disturbances." McConnell worries that broad definitions of insurrection and rebellion , with the "lack of concern about enforcement procedure … could empower partisans to seek disqualification every time a politician supports or speaks in support of the objectives of a political riot."
We share these concerns, and we concur that the answer to them lies in the wisdom of judicial decisions as to what constitutes "insurrection," "rebellion," or "aid or comfort to the enemies" of the Constitution under Section 3.
As a practical matter, the processes of adversary hearing and appeal will be invoked almost immediately upon the execution and enforcement of Section 3 by a responsible election officer—or, for that matter, upon the failure to enforce Section 3 as required. When a secretary of state or other state official charged with the responsibility of approving the placement of a candidate's name on an official ballot either disqualifies Trump from appearing on a ballot or declares him eligible, that determination will assuredly be challenged in court by someone with the standing to do so, whether another candidate or an eligible voter in the relevant jurisdiction. Given the urgent importance of the question, such a case will inevitably land before the Supreme Court, where it will in turn test the judiciary's ability to disentangle constitutional interpretation from political temptation. (Additionally, with or without court action, the second sentence of Section 3 contains a protection against abuse of this extraordinary power by these elections officers: Congress's ability to remove an egregious disqualification by a supermajority of each House.)
The entire process, with all its sometimes frail but thus far essentially effective constitutional guardrails, will frame the effort to determine whether the threshold of "insurrection" or "rebellion" was reached and which officials, executive or legislative, were responsible for the January 6 insurrection and the broader efforts to reverse the election's results.
The process that will play out over the coming year could give rise to momentary social unrest and even violence. But so could the failure to engage in this constitutionally mandated process. For our part, we would pray for neither unrest nor violence from the American people during a process of faithful application and enforcement of their Constitution.
I f Donald Trump were to be reelected, how could any citizen trust that he would uphold the oath of office he would take upon his inauguration? As recently as last December, the former president posted on Truth Social his persistent view that the last presidential election was a "Massive Fraud," one that "allows for the termination of all rules, regulations, and articles, even those found in the Constitution."
David A. Graham: The Georgia indictment offers the whole picture
No person who sought to overthrow our Constitution and thereafter declared that it should be "terminated" and that he be immediately returned to the presidency can in good faith take the oath that Article II, Section 1 demands of any president-elect "before he enter on the Execution of his Office."
We will not attempt to express this constitutional injunction better than did George Washington himself in his "Farewell Address " to the nation, in 1796:
The basis of our political systems is the right of the people to make and to alter their Constitutions of Government. But the Constitution which at any time exists, till changed by an explicit and authentic act of the whole people, is sacredly obligatory upon all. The very idea of the power and the right of the people to establish Government presupposes the duty of every individual to obey the established Government. All obstructions to the execution of the Laws, all combinations and associations, under whatever plausible character, with the real design to direct, control, counteract, or awe the regular deliberation and action of the constituted authorities, are destructive of this fundamental principle, and of fatal tendency … However combinations or associations of the above description may now and then answer popular ends, they are likely, in the course of time and things, to become potent engines, by which cunning, ambitious, and unprincipled men will be enabled to subvert the power of the people, and to usurp for themselves the reins of government; destroying afterwards the very engines which have lifted them to unjust dominion.
Our first president may well have been our most prescient. His fears about "cunning, ambitious, and unprincipled men" have, over the centuries, proved all too well founded. But his even stronger hopes for the republic were not misplaced. Still today, the Constitution, through its Reconstruction Amendments, contains a safeguard that it originally lacked—a safeguard against the undermining of our constitutional democracy and the rule of law at the hands of those whose lust for power knows no bounds.
The men who framed and ratified the Fourteenth Amendment entrusted to us, "the People of the United States," the means to vigilantly protect against those who would make a mockery of American democracy, the Constitution, the rule of law—and of America itself. It fell to the generations that followed to enforce our hallowed Constitution and ensure that our Union endures. Today, that responsibility falls to us.