Home » blog » Satisfy All Your Curiosity Around Clothing Resale App Development Like Vinted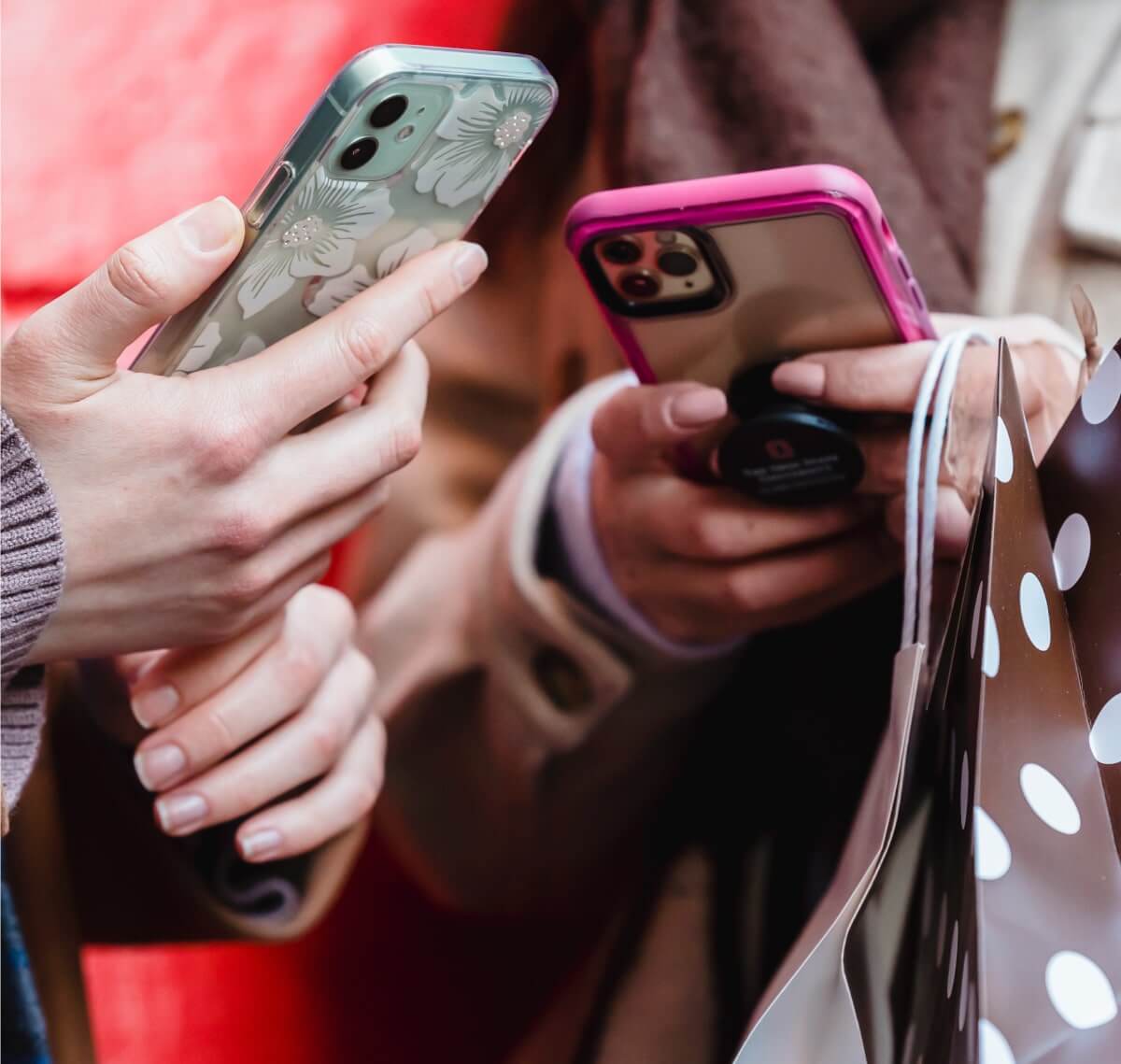 Satisfy All Your Curiosity Around Clothing Resale App Development Like Vinted
Sanjay Kidecha, October 11, 2021
It is rightly said that there is another level of pleasure involved in wearing pre-loved clothes. Buying and selling pre-loved clothes online not only helps users in getting their favorite brands at an affordable price but also contributes to environmental benefits. If you ask how? Well, no more chemicals or ingredients are released into the environment due to limited to negligible production, making it less polluted. So, this way, buying and selling second-hand clothes makes someone's trash, another man's treasure.
Another correlation of this concept is like giveaway contests and already-used cloth shopping sprees held by celebrities on popular social media accounts. Celebrity fans love shopping for clothes and other products from celebrity-owned online stores and wear them with pride. However, this concept isn't just limited to celebrities now. It has evolved and spread like wildfire in the app development industry.
This reminds me of a very popular application's slogan, "Don't wear it? Sell it! Many of you would be able to relate and guess this application's name. But for the unknowns, let me give you a few seconds to reckon.
Still, the name hasn't struck your mind? Well, it's the Vinted app . With the increasing demand for developing clothing resale apps like Vinted, we have come up with this blog. The second-hand buying and selling or resale of the cloth industry are booming, and audiences love to sell their unwanted wardrobe treasures.
To confirm the facts, the resale market has grown 21 times faster in the US market, according to the 2019 report. Plus, people are well aware of the fact that 80% of clothing's impact on the environment comes when it is produced. This figure makes the apparel market, as well as the environment, more sustainable. The reduced carbon footprints impress the audience who are already living in the covid crisis. The awareness has led audiences to utilize more of the things that already exist. Vinted works on the same concept but for apparel, toys, and homeware.
No matter what your budget is, you will have access to products fitting your budget. Vinted application sells quality products at a very affordable price. It allows sellers to have complete control over the listed product, including pricing, description, gallery, etc. The application is free to use, and the transactions happen directly between the buyer and the seller. If, as a buyer, you do not like the product delivered, there is a flexible return policy available for a swift return. It has grabbed millions of users and functions similar to Depop and eBay.
Vinted applications are often referred to as "buy-sell" apps closely connecting buyers and sellers. This being said, if you are developing an app like Vinted, you should know all the ins and outs of the concept beginning from "how does Vinted work?" and "What features are required to make an app like Vinted." As you proceed, you will also learn the cost to develop a clothing resale app like Vinted.
Starting with,
How does the Vinted app work?
Vinted has a great user interface which is making the entire shopping experience splendid for the users. The application is simple to use. Users need to download the app from the app store and register themselves as a buyer or seller. Once this is done, they can start searching/selling everything and anything from clothes, toys, home-related items, etc.
Vinted application has thousands of items listed already in various categories which a community member can explore and select from.

Features of a cloth resale app like Vinted:
Buy and sell second-hand clothes and products application has two screens where the primary function occurs. First, the buyer's screen, and second the seller's screen. However, both of these screens can be categorized under customer screens, but we will define the features of each screen differently.
To begin with,
Seller's screen:
Registration
User profile
Product listing;
Product photography;
Notification
Easy tracking;
Swift Shipment;
Secured Payment
Buyer's screen:
Smart search
Advanced filter based on categories, brands, size, and price.
Set up a delivery address;
Set up a pickup point;
Order tracking
In-app messaging;
In-app bargaining;
Save product;
Product like
Notification;
Secure payment
In-app community
New arrival notification
No-fee shopping
Feed customization

How does a Vinted app make money?
Free applications have their own way of making money. And we have already covered the ways in one of the blogs that you would love to refer to.
Just like every other online shopping application, Vinted application charges a wardrobe spotlight fee from individuals who wish to showcase their wardrobe sale on the top.
Also, app subscribers can pay the extra fees and make more money by selling promptly over the platform.

What is the cost of clothing resale app development like Vinted?
Developing a clothing resale app like Vinted is as tempting & rewarding as it can be. If you have a budget of around $20K, you just need to look out for a reliable mobile app development company to partner with. Also, if you are hiring mobile app developers , please check upon the hourly rates and multiply it by the total number of hours your application would consume to develop. This will give you an accurate estimate of the budget for app development.
Whichever option you choose, make sure that the development partner follows a thorough procedure of app development. You should join them in the process of Lean canvas model development , system requirements specification documentation, prototyping , and ensure that they have your approval before finalization. These steps will confirm the successful delivery of the high-quality software product. 
Before initiating the development, it is better to have a detailed study of the applications operating in this segment. This will give you a clear picture of what you need to include in your demand service apps and what mistakes you should avoid while developing a demand delivery app.
Concluding Thoughts:
We have tried to cover each and every aspect of buying and selling second-hand cloth application development . We hope this serves as a guide and help you design features and functions of cloth resale app like Vinted.
If there is something that you want to discuss in detail, please ring our number or drop us an email. We would get back to you in the shortest possible time. Thank you for reading this.
Sanjay Kidecha
Sanjay Kidecha is the Chief Finance Officer at Kody Technolab and a Fintech geek. With one foot in finance and the other in tech, Sanjay likes to write on emerging Fintech trends, ideas, and how-to guides to keep industry leaders updated with the ever-changing world of fintech!
Related posts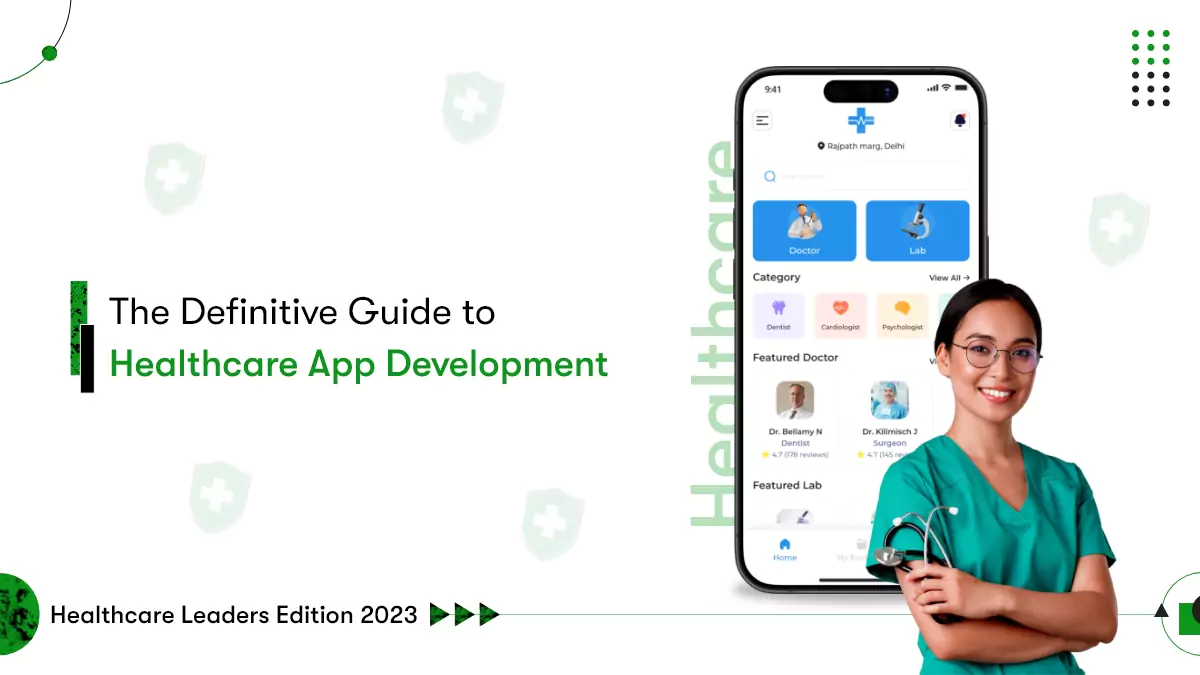 The Definitive Guide to Healthcare App Development in the Netherlands
Technology innovations are transforming healthcare into a digital healthcare market across the world. The market is divided into two primary segments: Fitness & well-being and eHealth. Mobile apps, connected devices, telemedicine, and technological trends have disrupted both segments. Thanks to mainstream usage of smartphones and the internet, healthcare organizations can now access significant patient data… Continue reading The Definitive Guide to Healthcare App Development in the Netherlands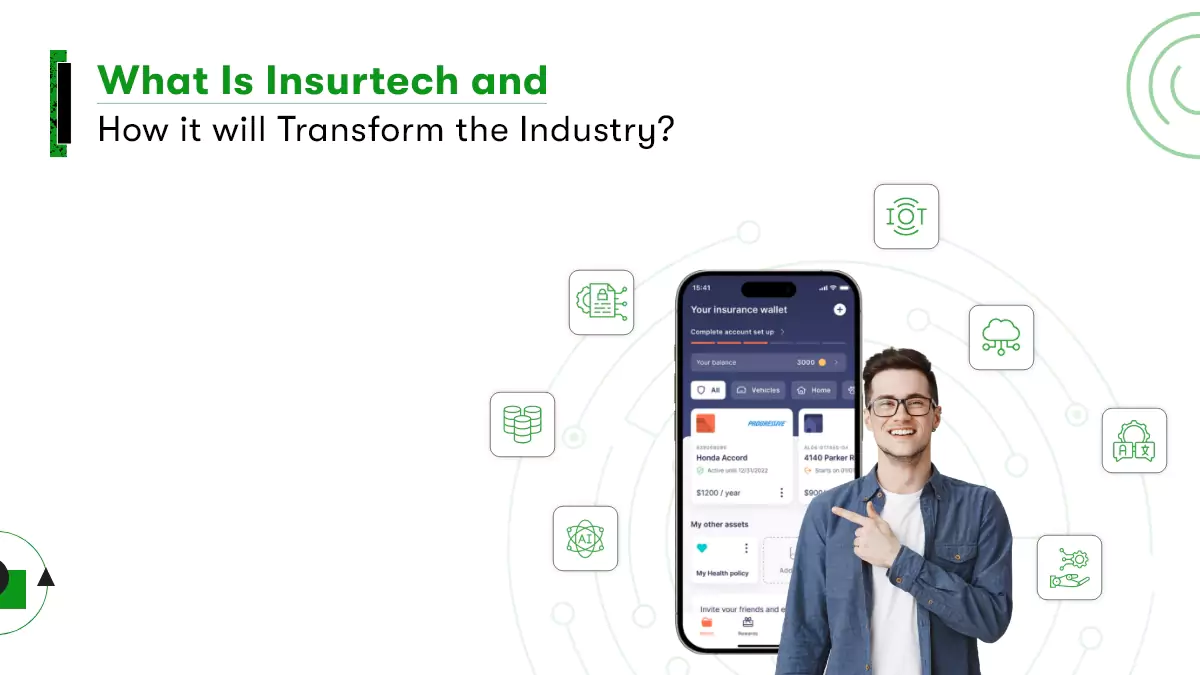 What Is Insurtech and How It Will Transform The Industry?
Insurtech is the application of technological advancements to enhance the efficiency and customer-centricity of the insurance industry. It leverages Artificial Intelligence, Big Data, and Blockchain to predict risks, personalize policies, and streamline claims. Whereas IoT devices, mobile apps, and cloud computing empower insurers to make insurance products accessible anytime, anywhere. The primary objective of Insurtech… Continue reading What Is Insurtech and How It Will Transform The Industry?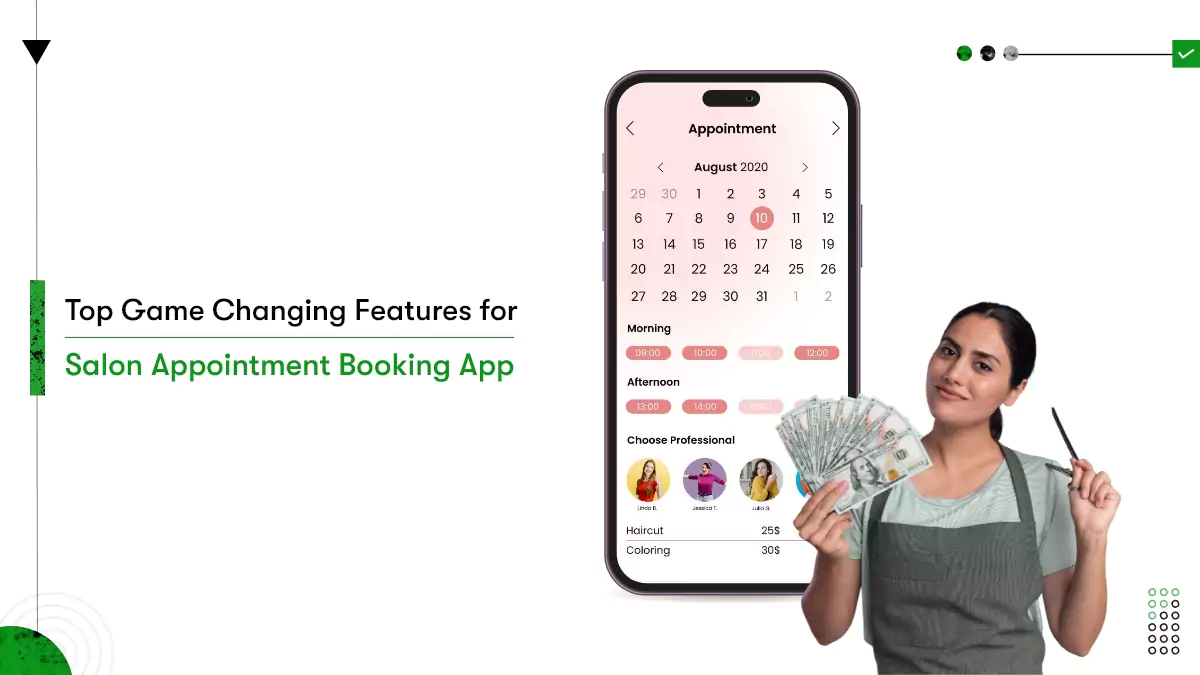 Top Game Changing Features for A Salon Appointment Booking Application
"Just incredible! Operating my Salon online has been made easy peasy by this app. I would give it 10 stars if I could. I love it." Imagine receiving this review from a user on your salon services appointment booking mobile application. We know how amazing it feels to receive positive feedback. That's why we provide… Continue reading Top Game Changing Features for A Salon Appointment Booking Application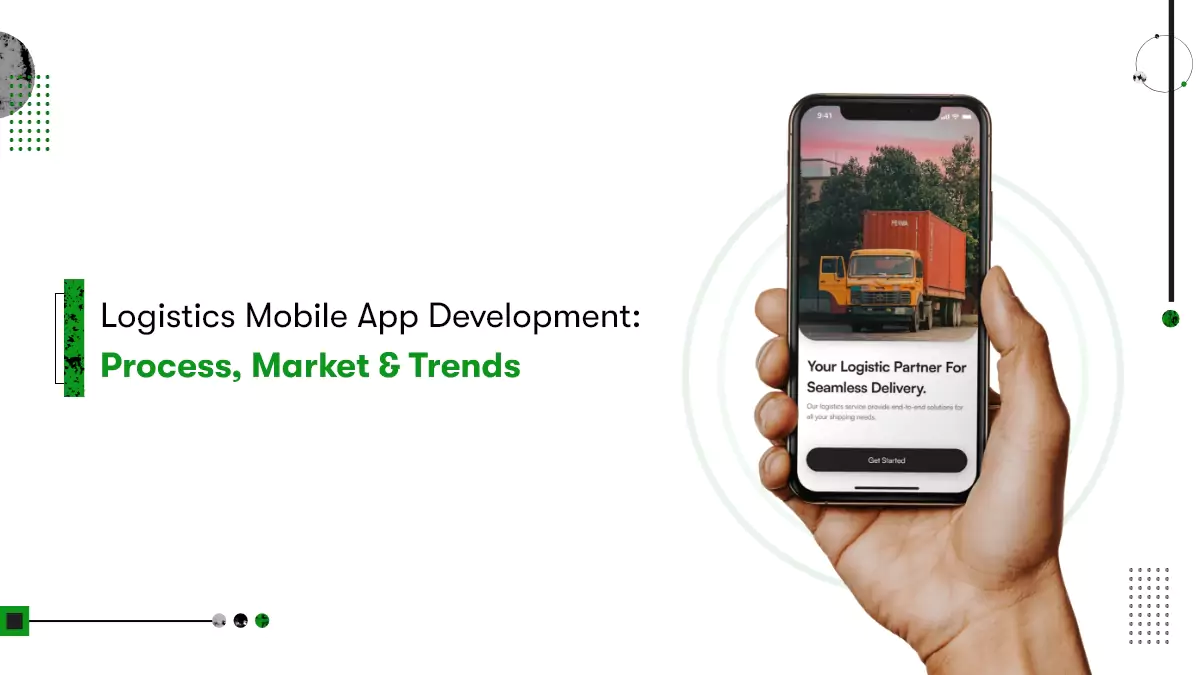 Logistics Mobile App Development: Process, Market & Trends
The best logistics strategy results in effective freight & warehouse management, inventory control, order processing, fleet management, demand forecasting, and customer service. Seemingly, creating a plan that guarantees it yields estimated outcomes within all the logistics touchpoints is humanly impossible. That's why logistics businesses need an app, a software solution. Besides, logistics companies play a… Continue reading Logistics Mobile App Development: Process, Market & Trends
Manav Patel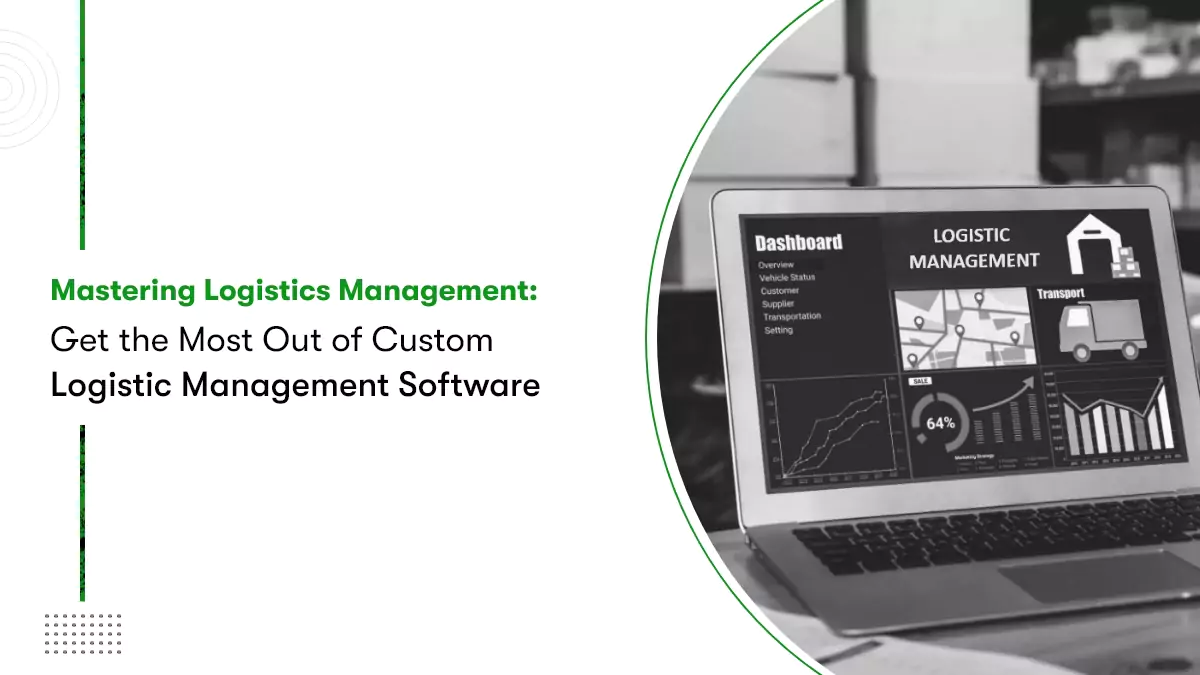 Mastering Logistics Management: Top 11 Features to Have in Your Logistics Management Software
Logistics Management Software (LMS) is an all-inclusive solution for streamlining and automating your various logistics processes. It simplifies complex logistics duties, facilitating your business to function more effectively and competitively. Customizing software to your specific needs enables more seamless integration with the existing systems, operations, and workflows. Not only this, but it also ensures that… Continue reading Mastering Logistics Management: Top 11 Features to Have in Your Logistics Management Software
Let's Grow and Get Famous Together.
Your Message
Select Service
Software Development
Digital Transformation
Hire Resources
IoT Solutions
Legacy Solution Migration
IT Consulting Services
IT Support & Maintenance
Contact Information
+91 93772 29944
[email protected]
kodytechnolab

2nd floor, J block, Mondeal Retail park, Besides Iscon mall, Iscon cross-road, SG Highway, Ahmedabad, Gujarat 380015

60 Capulet Ln, London, ON N6H OB2, Canada

Datamac Analytics LLC, One Financial Plaza, FL 1000, Fort Lauderdale FL, 33394

14 East Bay Lane, The Press Centre, Here East, Queen Elizabeth Olympic Park, London, E20 3BS
#Differentiator
Explore how Kody Technolab is different from other software development companies.
#Startup-How
Download 50+ proven templates and editable frameworks which guide you to build remarkable product
Got an idea to execute? Let's start planning!
Select Services Select a service Software Development Digital Transformation Hire Resources IoT Solutions Legacy Solution Migration IT Consulting Services IT Support & Maintenance Other
Email Address
Phone Number
An idea without execution is just a fantasy. You need a team of technology geeks to breathe life into it.
Vinted: Buy and sell preloved 4+
Second-hand selling & buying, vinted limited.
#2 in Shopping
4.9 • 1.5M Ratings
Screenshots
Description.
Join Vinted, your community marketplace for buying and selling pre-loved pieces. Need a clearout? Get extra money in your pocket while you do it. Sell without fees and browse unique items from vintage fashion to second-hand homeware, from pet accessories to kids' toys, to great-value books, and more. Selling is simple Take photos of your item, describe it, and set your price. You'll get notifications about favourites or purchases, and all the info you need in one place. - Declutter and earn extra cash. Sell clothes you don't need to someone who'll love them. - There are 0% selling fees on Vinted, so everything you earn is yours to keep. - Shipping made easy. Download pre-paid shipping labels and track parcels all within the Vinted app. - Sell securely. Our integrated payment system means you can send your funds straight to your bank. Shop smarter Discover something on Vinted that suits your style no matter who you are. Shop for your favourite brands at great-value prices. - Rare finds make great wardrobes. Uncover unique, quality items – including one-off deals that help your budget go further. - You're in safe hands. Our Buyer Protection, including our refund policy, helps keep your money safe if something goes wrong. Purchase securely with payment methods such as Vinted Balance and credit or debit card. - Delve into a range of categories, follow members who inspire you, and customise your feed to find the items you love. - Ship your way. Choose a shipping method and price that's right for you, whether it's delivery to a pick-up point or your doorstep. Join a global fashion movement Become part of a diverse community of over 75 million members worldwide who share a passion for second-hand style. Chat with buyers or sellers directly, and ask your questions all in one place. Explore wardrobes and trade easily with members across the country. Ready to join the conversation? Download the second-hand fashion app. TikTok: https://www.tiktok.com/@vinted Instagram: https://www.instagram.com/vinted Find out more in our Help Centre: https://www.vinted.co.uk/help
Version 23.43.0
We've been working to fix what needed fixing. This update: less bugs + faster app. Treat yourself to it.
Ratings and Reviews
1.5M Ratings
Really good concept!
The concept behind Vinted is really unique and works well most of the time, it relies on both the buyer and the seller updating the app in various stages in terms of updating the dispatch of the sold item and the buyer confirming when the item arrives with them. There are a few different courier types that are automatically assigned when selling, which include Hermes and Royal Mail. All of which have QR codes on the pre paid postage labels which when scanned at the destination update the app as to when the sold item has been dispatched and arrived. Meanwhile any money paid to the seller for the item is kept in holding as a pending balance until the buyer receives the item and confirms everything is ok, which can cause some problems when dealing with inactive or argumentative buyers. Then the money is released to the seller and they can transfer it to their own personal bank account. The app has a great platform to sell items to make money and relying all stages of the buying and selling process are checked off it can work really well. I have had an item lost by couriers and also returned by a courier before allowing the customer the 10 days allocated collection time which can cause problems, and as much as Vinted is safe and offers the checklist format to ensure both buyer and seller are protected it does rely on multiple party's to ensure the process is successful which can go wrong.
Developer Response ,
Hello, Thank you for your positive insights. Our team is thrilled to hear all about it! We also marked down your negative remarks as it helps us grow and improve our service for you. Our ultimate goal is to constantly enhance your experience when using Vinted. In case there is anything else you wish to address, do not hesitate to reach us via the Help Center: vinted.co.uk/help/265-how-to-use-help-centre-and-contact-support All the best, Vinted Team
It's good :)
Personally I love vinted, It's a good way to just get rid of things you no longer want and earn a lil extra money! I've had very good experiences so far. There are some Problems I will point out about using this app for all of you that want to start vinted. Firstly, people want things REALLY cheap, don't get me wrong I know it's an app where you sell old/new things but, there are people on there that will continuously make offers (it's your choice to accept them obviously but, if you're wanting to stick to your original price tell them straight up because some won't stop until you accept😂)Another problem is, SCAMMING. If you're wanting to sell something on vinted that's a lil more pricey than most of the things you sell, CHECK THE BUYERS REVIEWS!!! If someone is wanting to buy something expensive and have no reviews, they are probably wanting to scam you!! Make sure to check to see that they are a good buyer& seller. BUT In all honesty just check the buyers reviews for everything you're going to sell,people will literally scam you for a pyjama set (weird af IK😭)🤣🤣🤣 other than that the app is decent & most of the people are really nice. I hope this helps some of you 😊🤍
Dear T, We are happy you took the time to evaluate us, and are even happier to receive the maximum score! Your feedback is extremely valuable to us; it inspires us to become even better. Thank you for bringing the mentioned issues to our attention and helping make Vinted a better and safer place for everyone. We are happy to have you as part of our community. All the best, Vinted Team
Amazing app apart from one thing!
Absolutely love vinted, love the idea that the buyers pay the fee and not us sellers because why would we want to pay a fee, we don't want the items! so that's great. I also love that it asks the buyer to leave feedback to the seller and also the many options we have for when we buy clothes and choose the delivery service. It means that I have more people willing to buy my items because the postage can be as little as £1.99! Just one thing I don't like about it is that you do not have the option of not allowing any returns. You have to allow refunds and returns and this is very scary because someone can buy a piece of designer clothing from you and then decide to return it with a fake! Obviously the Vinted team talks to you before you go through the refund and they check if it is necessary, but the buyer could have many tricks in place such as pretending the item was faulty or had stains on it when it didn't and at that point you would be forced to accept the return and you might be given a fake as a return if that makes sense! As a result, I've been quite reluctant in uploading expensive designer items and have instead put them on my depop because on there you do have the option of not allowing any returns from the buyer. Overall, very happy! I've sold so many items on Vinted which is very satisfying and I can get rid of so many unwanted clothes!
Hello, Tanya, thank you for the positive evaluation and for sharing your feedback on how our service could be improved. Our aim is to support you better in the future and enhance your overall experience when using Vinted. In case there's anything else, do not hesitate to contact us here or via the link: vinted.co.uk/help/265-how-to-use-help-centre-and-contact-support. All the best, Vinted Team.
App Privacy
The developer, Vinted Limited , indicated that the app's privacy practices may include handling of data as described below. For more information, see the developer's privacy policy .
Data Used to Track You
The following data may be used to track you across apps and websites owned by other companies:
Data Linked to You
The following data may be collected and linked to your identity:
Contact Info
User Content
Search History
Identifiers
Diagnostics
Privacy practices may vary based on, for example, the features you use or your age. Learn More
Information
English, Czech, Danish, Dutch, Finnish, French, German, Hungarian, Italian, Lithuanian, Polish, Portuguese, Romanian, Slovak, Spanish, Swedish
Developer Website
App Support
Privacy Policy
Get all of your passes, tickets, cards, and more in one place.
You might also like.
By Rotation | Rent Buy Fashion
PLT Marketplace: Shop Preloved
KIKO MILANO - Makeup & beauty
Beebs: Pre-Loved Baby Products
Misspap - Luxury Fashion Shop
Is Vinted Legit: Exploring the Vinted App, Vinted Reviews, and More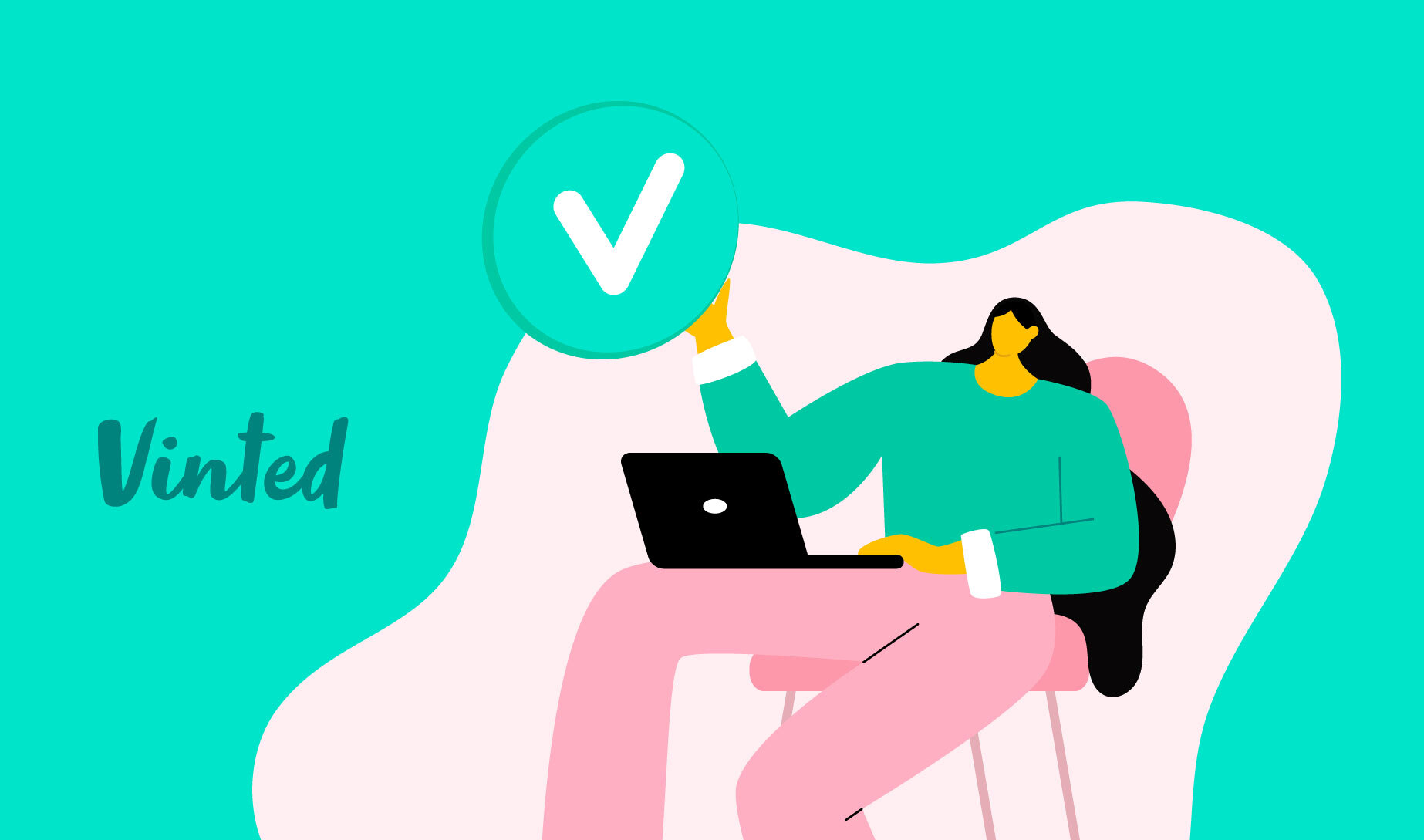 Is Vinted legit? I have come across the Vinted app before, but I never considered using it as a reselling platform. Let's discover more about Vinted together. But before that, it's important to review some key information about this platform.
What is Vinted?
Vinted was founded in 2008 and is based in Lithuania with offices in Amsterdam, Berlin, Hamburg, and Prague. They became the first unicorn in Lithuania as a privately held startup valued over $1 billion. Vinted's expansive marketplace serves a staggering 80 million users located throughout 19 countries spanning Europe and North America. A rapidly expanding European company, Vinted, has recently launched its own shipping logistics service, VintedGo. Their primary goal is to improve the delivery process and make it more convenient for their users.
While Vinted has made a name for itself in the European market, its expansion to the United States in 2013 has been met with mixed results. Despite its user-friendly interface and focus on sustainable fashion, Vinted has struggled to compete in a crowded reselling market dominated by the likes of eBay, Poshmark, and Mercari.
Pros and Cons of Selling on The Vinted App
Much like any resale platform, Vinted carries with it a set of benefits and drawbacks for sellers. It's important to clarify that the insights I'm about to share aren't drawn from my personal experiences. Instead, they are gathered from an extensive search on YouTube and various online forums where users share their experiences and thoughts about selling on Vinted. This exploration has provided a broad spectrum of perspectives that can help us understand what it's like to use Vinted as a seller.
Pro: No Seller Fees
One of the cool things about Vinted is that they don't make the seller pay any fees! On Vinted, it's the buyer who forks out a fixed fee of 70 cents per transaction and also a variable fee that's 5% of the total order value. They call this the Buyer Protection Fee. The deal is in exchange for this fee, Vinted will cover the cost if any items get lost or damaged.
Vinted is a better option for sellers compared to other marketplaces like Poshmark or Mercari. This is because these marketplaces charge sellers a fee ranging from 10-25%, whereas Vinted does not. Therefore, Vinted is a great option for sellers.
Con: No Resellers Allowed
So, you know how Vinted doesn't charge sellers any fees, right? Well, there's a little catch to that "too good to be true" deal... They don't allow resellers or commercial sellers on their platform. I know, bummer! If they get a whiff that you're running a business or selling items in bulk, they'll be quick to suspend or even block your account. Now, is there a workaround to this? I'm sure there is, but this is something to consider if you want to add Vinted as your reselling platform.
Pro: User Friendly
Both the app and website versions are easy to navigate and list an item. On Vinted, you can upload 20 photos and enter titles and descriptions that can be longer than 80 characters. Based on the information you provide, such as the title and photos, Vinted will suggest the appropriate category, brand, size, and color for your item.
Con: Manual Crosslisting Process
If you plan to use Vendoo to list items, you might hit a snag regarding Vinted. Unfortunately, Vinted isn't part of Vendoo's marketplace, so you'll have to manually roll up your sleeves and list your items the old-fashioned way. Now, if you're just using Vinted for your personal stuff or keeping your shop on the smaller side, this might not bother you too much. But remember, if you sell that vintage denim jacket on another platform, don't forget to delist it from Vinted. You wouldn't want to disappoint a potential buyer, would you?
Con: Manual Delist & Relist Process
As seasoned sellers, we all know the power of delisting and relisting a stale item so it can appear on the top of the search feed. Vinted offers a "bump" feature where you pay for an individual item to get more visibility within 3 or 7 consecutive days. You pay the fee upfront and it is non-refundable if your item sells or not. On the Vinted website, it does not tell you how they are calculating this fee (geez, talk about transparency!) but after doing my own testing, these are the results:
As you can see, I didn't get far while doing my research because I got blocked on the app! Stay tuned for an upcoming Youtube video about this!
Pro: Buyer Pays for Shipping
As shipping costs became more of a nuisance, having another selling platform that forces buyers to pay for shipping is refreshing (for sellers). Vinted offers only three types of shipping options:
Small: $6.92
Max 1 lbs, 22" x 18" x 15"
USPS Ground Advantage (First Class) with $100 Insurance
Medium: $12.52
Max 2 lbs, length + girth <108"
USPS Priority with $100 Insurance
Large: $15.46
Max. 4 lbs, length + girth < 108"
Unfortunately, Vinted's only shipping option is through USPS.
Con: Limited Shipping Options
While it's awesome that Vinted doesn't make sellers foot the bill for shipping, there's a flip side to that coin – the shipping costs are sky-high! I mean, it's almost like you're paying for a first-class ticket on a transatlantic flight for your items. And the kicker? Sellers don't even have the option to offer a more budget-friendly shipping alternative. It's like being stuck between a rock and a hard place. You're glad you're not the one shelling out for shipping, but at the same time, you can't help but wince at the steep prices your buyers have to pay. It definitely adds another layer of complexity to the whole selling process.
Fun fact: Did you know sellers in Europe have to pay the shipping upfront and get reimbursed once the buyer receives their item?

Con: The Buyer's Experience is Lacking (and the Seller's too!)
Okay, you're probably thinking, what's that got to do with me as a seller? Well, put yourself in their shoes. Would you go back if you had a terrible experience shopping at a store? This is broken down into different sections, so let's start with...
Bundling is a hassle: As a seller, you can offer tiered discounts to encourage buyers to buy more items from your store. Buyers can add items to their bundle and get a discounted price. However, remember that adding items to the bundle does not automatically complete the purchase. The buyer has to send a request to the seller, for they need to input the package size (small, medium or large) and approve the transaction. After that, the buyer can immediately click the 'buy now' button.
Why this is an inconvenience…
Buyer: One of the perks of shopping online is the convenience of buying products within minutes. If I want to negotiate or bargain with a seller, I can make use of the 'make an offer' button. But if there are multiple hot items that I want to snag quickly, it would be safer for me to buy them individually and pay shipping multiple times. There are countless Reddit threads of buyers complaining that sellers are ignoring their bundle requests or it took days for the transaction to happen.
Seller: We are not glued to our phones 24/7, or at least I am, and being able to respond quickly to an interested buyer is crucial. Even if you did your part and responded quickly, the buyer still has to finalize the transaction aka click 'buy now'. The disadvantage is that the bundles are non-binding, and the buyer has no fixed deadline to buy the items.
Another thing to consider, the buyer also has the option to make an offer on the bundle even after you approve the transaction. Not only this drags out the entire purchasing process, but this opens up doors to lowball offers.
Make an Offer option is not great: If you are unhappy with eBay's lack of an autopayment option or Poshmark's lowballers, you will likely be frustrated with Vinted's 'make offer' feature .
Buyer: You can only throw your hat in the ring a maximum of 5 times per day. And then, once you've made your move, it's a waiting game. The seller has up to 72 hours to respond to your offer. That's three whole days of wondering if the seller is going to accept your offer or not.
Seller: You, as the seller, also have a limit of 5 offers per day, just like the buyer. Bad news for you, the buyer can send a 40% offer (yikes!) unless your item is priced at $1. More bad news, when you accept the offer, the item is automatically marked as "sold" even though the buyer has not purchased it. The buyer has up to 24 hours to buy it.
If you make a counteroffer, the buyer has up to 72 hours to respond and purchase the item.
The return/refund process is not buyer-friendly: Okay, this may sound like great news for you as a seller, but this can also open up doors to scammers and negative feedback. Again, if there are fewer buyers in the platform (due to bad user experience), then selling your items in Vinted is going to be a struggle.
Buyer: When you purchase an item (or bundle) from Vinted, you are required to pay their Buyer Protection which is a fixed amount of $.70 plus 5% of the item's price (excluding taxes and shipping cost). However, Buyer Protection comes with limitations such as:
You have up to two (2) days to file a claim after the item is marked as "delivered".
You can receive a refund if the item was not shipped/ lost (within five days) or arrived damaged.
If the item is significantly not as described. However, It is unclear what meets the criteria for being significantly not as described on Vinted.
The downside to Vinted's Buyer Protection program is that you, as the buyer, are responsible for the return shipping cost. Whether or not the seller accepts the return, and even if the return is not your fault, you still have to fork up the return shipping. Even worse, Vinted does not give you the option to buy a prepaid shipping label... you just have to figure it out.
You must return the item within three days and provide evidence like a tracking number, photo of the item in original packaging, and shipping label with sender and recipient names.
Then you have to wait for the seller to confirm they received the item and process the refund on their end. There is no automated system where Vinted issues the refund immediately when the item is marked delivered. The seller has up to two days to confirm.
If you do not ship the item back to the seller within three days or Vinted cannot offer you a refund, Vinted will release the payment to the seller.
Fun fact: If you purchased a bundle and wanted to return one item from that bundle, you have to return the entire bundle to get a refund.
Seller: Having to deal with an irate buyer is one thing but having to walk through a buyer on how to send the item back to you is another thing. Also, not having a seamless return process (due to the fault of the app) will discourage buyers from returning your item BUT it will highly encourage them to leave you negative feedback.
Even though Vinted is older than Poshmark and Mercari, it seems like Vinted has not improved its user experience for sellers and buyers. While the cons mentioned here may be acceptable to other countries but in the US, we have far better options for buying and selling. Now, is Vinted a legit app? Sure. Would I recommend it to resellers and non-resellers? This will be a hard pass.
You may also be interested in 10 Great Marketplaces Every Reseller Should Consider
High-Volume Sellers (11)
Marketplaces 101 (99)
Seller's Corner (113)
Tips and Tricks (31)
Sign up to receive reseller tips & hacks straight to your inbox and don't miss a thing!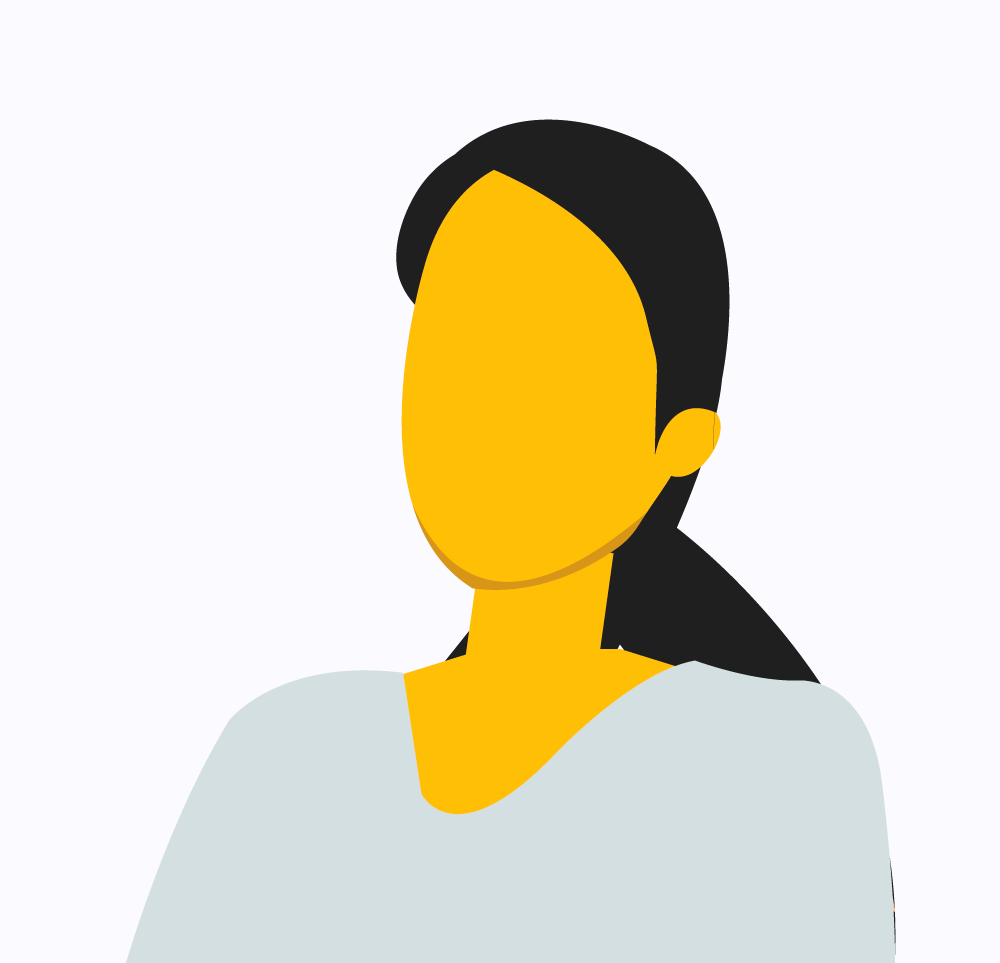 Related posts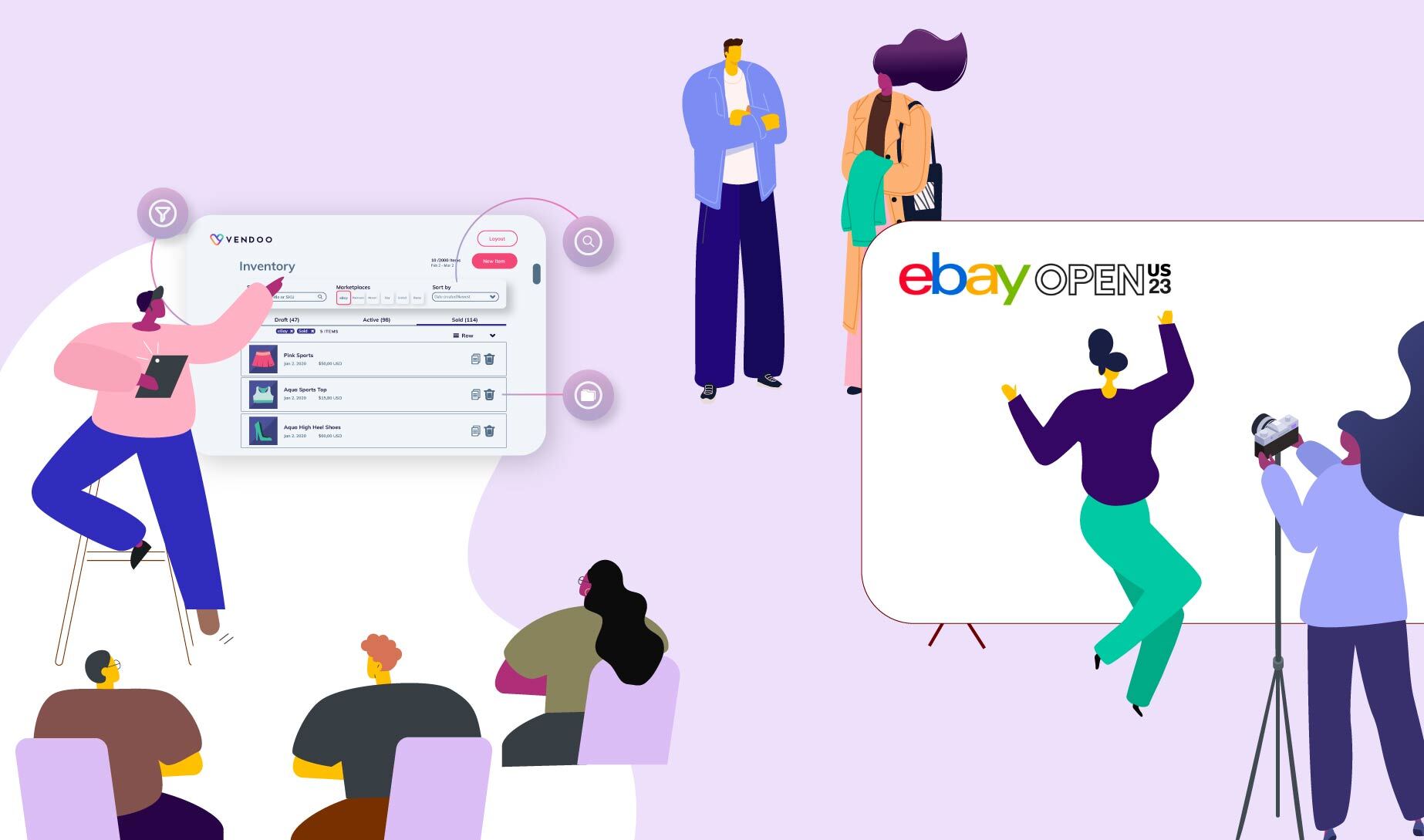 What's New on eBay in 2023? eBay Open Recap
Discover everything eBay is upgrading and creating to improve its marketplace for sellers and buyers in 2023. Read our ...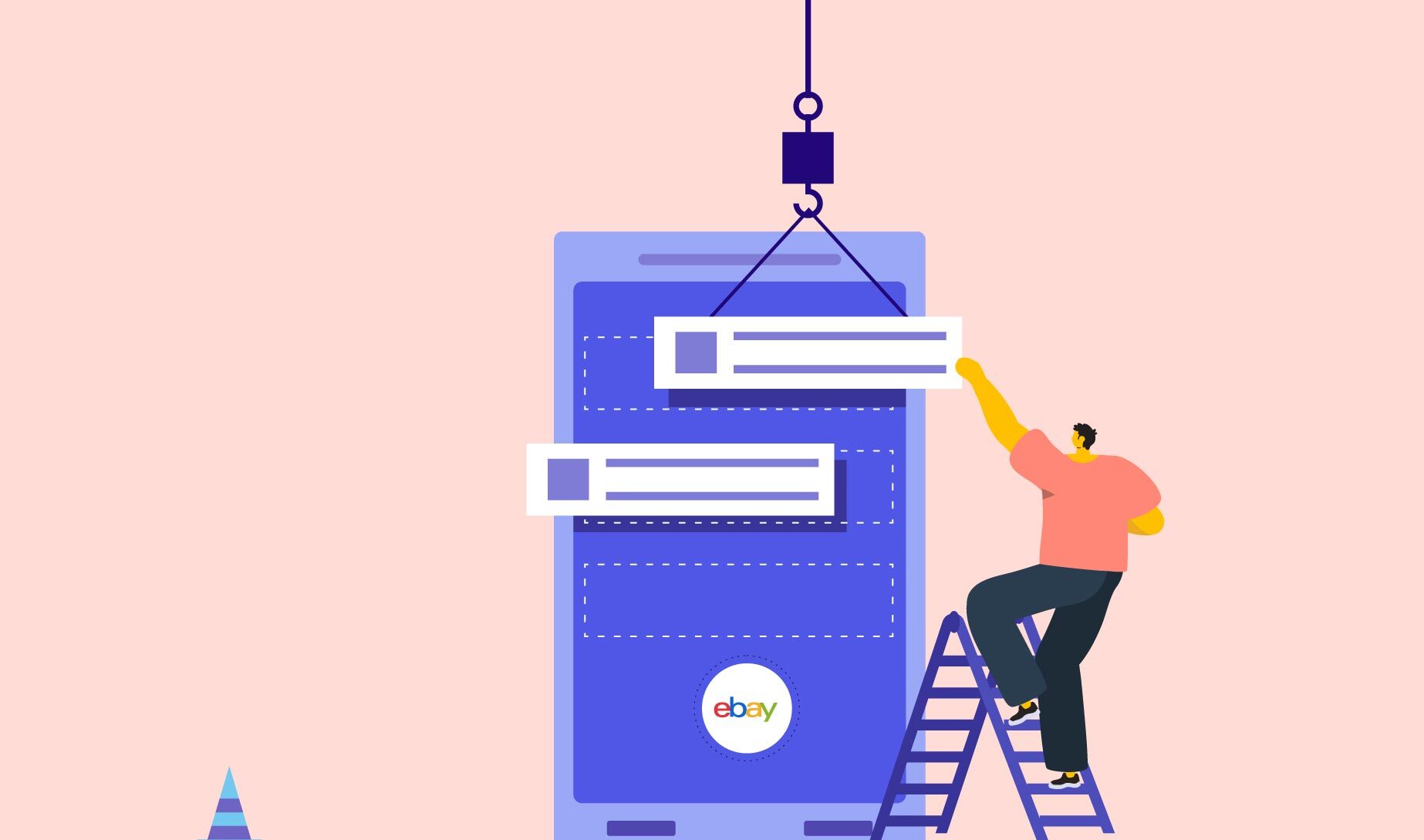 eBay Title Builder: Build it For Buyers
Strategies behind successful eBay title optimization with an eBay title builder. Enhance your store performance metrics ...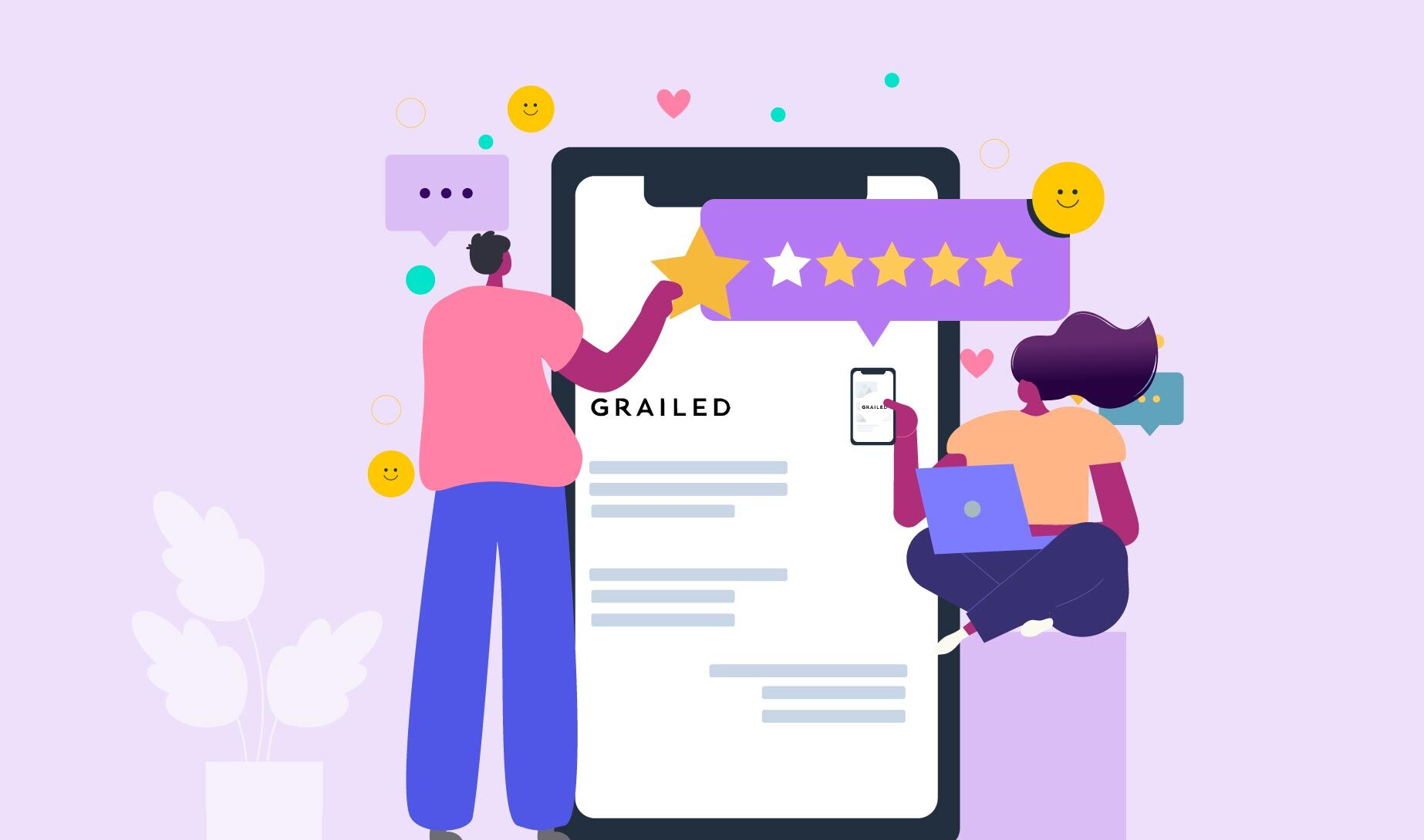 Grailed Review: Is It Worth Selling on Grailed?
Is Grailed Legit? Check out our in-depth Grailed review - Unveiling expert opinions on whether or not it's worth ...
Stay in touch
MARKETPLACES
PRICE CHECKER BY SELLHOUND
Help Center
Affiliate Program
© 2023 Vendoo, Inc. All rights reserved.
Facebook Marketplace is a trademark of Facebook, Inc. This application is not endorsed or certified by Facebook, Inc. eBay is a trademark of eBay, Inc. This application uses the eBay API but is not endorsed or certified by eBay, Inc. Etsy is a trademark of Etsy, Inc. This application uses the Etsy API but is not endorsed or certified by Etsy, Inc. Poshmark is a trademark of Poshmark, Inc. This application is not endorsed or certified by Poshmark, Inc. Mercari is a trademark of Mercari, Inc. This application is not endorsed or certified by Mercari, Inc. Depop is a trademark of Depop, Inc. This application is not endorsed or certified by Depop, Inc. Grailed is a trademark of Grailed, Inc. This application is not endorsed or certified by Grailed, Inc. Tradesy is a trademark of Tradesy, Inc. This application is not endorsed or certified by Tradesy, Inc. Kidizen is a trademark of Kidizen, Inc. This application is not endorsed or certified by Kidizen, Inc. ‍
Emma and 3 Saves
Saving You Money
How to Sell on Vinted: The Ultimate Guide for Success
May 10, 2022 by EmmaB Leave a Comment
Everyone has been talking about Vinted in the media and on social networks which is why we have written the ultimate guide on how to sell on Vinted. If you are looking to sell some old clothes then read these helpful tips to make money today !
Let's face it, as the seasons change, or even at any time of year, our wardrobes and the sheer amount of clothes we have can be overwhelming. In a world of fast fashion and the fact that we can easily get our hands on clothes often means that we have too much. There can be other occasions in which we have a surplus of clothes, for example, a recent change in body shape or weight loss can lead to piles of clothes we no longer need.
So if you feel like you have some clothes you want to get rid of then Vinted could be the option to consider. If you are looking at how to sell on Vinted we have you covered in this post.
What is Vinted?
Vinted is a platform for buying and selling pre-owned clothes, and there are some amazing deals to be had! Selling on Vinted is a way of giving a second life to fabulous pieces that may otherwise end up in the back of the wardrobe or even worse landfill.
Vinted is an app that is growing in popularity for second-hand items. It is free to sell on there and is very easy to use which is why it is fast becoming the number one site for selling your unwanted clothes. It is a great way to make some extra money from your fashion items. For buyers, the Vinted platform can be a marketplace of bargains with a huge variety of labels.
Why sell second-hand clothes?
Many people are consciously choosing to shop second hand in a bid to be more environmentally friendly. Selling your clothes is an easy way to make some extra money and that's something many of us would want. If your clothes are designer or expensive then there is a market for them, try to sell and if they don't sell then donate to charity shops but you may be surprised at just how much you can sell with little effort.
Many buyers are looking for affordable prices and fashion brands they recognise at a good price. We are aware of the rising cost of living so we are becoming more money-saving in our approach. Buying second-hand means that you still get 'new clothes' without the new price tag! But, how to sell on Vinted is a question I have seen asked in many groups online.
How does Vinted work?
Using Vinted is super simple. The first thing is to download the Vinted app for free, then take photos of your item, describe it, and set your price. Tap "Upload" and your listing is live. It really is that straightforward!
Once sold, box or package your item, print your prepaid shipping label and drop it off at the shipping options you have chosen. You need to post within 5 business days – so make sure that you are available to do this.
Finally, once the buyer receives the package they confirm everything is ok and Vinted releases the money to the seller. Vinted has no selling fees which is why so many love the app for selling their second-hand products.
How to Sell on Vinted: Top Tips
However, like with all selling websites, there are some hints and tips to help you have success on Vinted. If you are buying on Vinted then this post on buying affordable fashion is useful. So here are some of the ways to sell items successfully on Vinted.
Clear images
One of the first things you need to do when learning how to sell on Vinted is to have clear images as good photos help with sales! This is one of the first things that any potential buyer will see, so the photos of the garment need to be clear and attractive.
Another tip would be to ensure that you can showcase the whole item in one picture. After that, you can then add more close-up images. Include images of the label to confirm sizing, as well as close-ups of any details or even any marks or damage. Taking photos on your phone is good enough, just make sure there is plenty of good lighting. I recommend taking photos outdoors in natural light if you can.
Concise descriptions
Another great tip is to add as much information as you can to the descriptions. When it comes to Vinted, you don't need to have essays but you will want a detailed description as the more information that you have on your listing the more likely you will attract a buyer. Make sure that the descriptions are honest and that you only list clothes in good condition as you will want good reviews as this helps others build confidence in you and what you are selling. This helps you get more potential customers when you list items.
Firstly use short titles to catch buyers' attention when listing items.
Secondly in your description make sure that you write the brand of the garment, as most buyers want to know where an item came from.
Next be accurate with the sizing, saying 8-12 might make you think that it appeals to a wide range of women, but in reality, it is off-putting as you question whether it actually will fit a size 12!
Be clear on the colour as sometimes photos are not reflective of the colour. If there are any defects point them out in the description as you don't want buyers to be disappointed. It is worth a little time thinking carefully about how to describe the clothes or accessories.
Posting times
When you plan to list items, think about when you are listing the items. Prime times can be evenings and weekends. Think about the time you might browse an app like Vinted and try and stick to similar times. Often new items are listed first on someone's search results, so this is a great routine to fall into.
Make sure you use the labels
There are labels on the Vinted app that you can use to help you attract more buyers. These are simply keywords that someone might put into the search engine when seeking something specific. So use these words as labels to help your item appear in members' feeds more often.
Promote your listings
While selling on Vinted is free to do, you can pay to boost your listings. This can be specific to the listing or you can pay to have your whole profile boosted as a wardrobe spotlight. This means you get to be on the front page and are seen by more potential buyers. It isn't too costly to do this and can be beneficial. But it isn't essential if you are looking to keep the costs down.
Vinted calls these promoted listings a 'bump' as they will bump the item up people's newsfeeds once a day for three consecutive days, this can be great for more expensive items that you want to sell.
Be a responsible seller
Another thing you need to think about is being a responsible seller. This means not only having accurate listings but responding to buyer requests and messages. In the Vinted app, you can make offers for items, or send messages asking for more details, so as a responsible seller it is a good idea to respond to these at your earliest convenience.
Offer deals for the sale of more than one item
You can also put bundle discounts onto your profile. This means that if a buyer looks to buy more than one thing they can get an extra discount. What bundle discounts do is entice people to look at your other items to get the discount, meaning you sell more. This isn't essential but can be very attractive to a buyer.
Despatch quickly to avoid missing out
It is important to get the item sent out as soon as possible. Vinted will only give you the money once a buyer confirms they have received the item and there are no issues, so it is in your best interest to do this, plus it is good customer service and buyers are likely to come back.
Make sure that your clothes are well packaged up as this adds a great first impression for the buyer. There are a huge variety of labels that you can buy to wrap your goods well.
Your profile matters
Your vinted profile is important and can be a great way to entice buyers. Have a profile picture and put a few details in the profile bio. This includes the type of items you might list regularly in your Vinted account. As a seller, this can be beneficial to help buyers be more aware of the sort of items they can find listed.
Gaining followers will work in your favour
Finally, you can follow people as well as have people following you. The more followers you have, the more a buyer will feel confident in buying your listed items. It can also help you to be seen more easily in searches as Vinted will view you as a valued seller.
Hopefully, these tips will help you understand how to sell on Vinted and make some extra money.
Blogger, teacher and more importantly mum to 3. Emma shares money-saving and making tips around the web.
Sharing is caring!
Leave a Reply Cancel reply
Your email address will not be published. Required fields are marked *
Save my name, email, and website in this browser for the next time I comment.
This site uses Akismet to reduce spam. Learn how your comment data is processed .
How to Sell on Vinted (2023)
What is vinted.
The go-to platform for second-hand style, if you want to sell vintage pieces online or simply make some cash by getting rid of your unwanted clothing, the Vinted app is for you.
Boasting a community of over 21 million across the US, Europe and UK, Vinted is the online marketplace which allows you to sell or swap clothes without paying any fees. You can list second-hand clothing, as well as children's toys, new cosmetics and beauty products, tech accessories, and homeware.
How does Vinted work?
Vinted is all about connecting wardrobes and making online selling safe and easy. There are no auctions; you just list your items for sale and then sit back and wait for someone to buy them or make an offer.
Vinted Fees
There are no fees involved with selling on Vinted, and because they take payment through the platform, you won't need to pay PayPal fees either.
Instead, buyers pay a buyer protection fee which guarantees a refund in case orders are damaged, not as described, or are lost in transit.
This means you can list your items for less than you could on Depop or another second hand clothing marketplace. See Also Does Vinted Take Paypal?- Know Its Payment Method
What are the rules?
There are a few simple rules you must follow when you sell on Vinted. As well as sticking to the guidelines of what's allowed, and avoiding anything that's prohibited, these are some of the top rules you should know:
There's no auctioning or bidding on Vinted. Items offered for sale at an unusually low/high price may be considered an auctioned one and removed from sale. You should always aim to set a reasonable price for your items.
You must not link to external websites that facilitate sales either from your listings or your profile page.
You must list every item with an appropriate item condition and should have only one listing per item.
When listing bundle items, you must describe them clearly in the item's title and description. You must also make sure that you offer the bundle for sale at a total price for all the items included. You mustn't list any of the items separately.
How to Sell on Vinted
First, you'll need to download the Vinted app from the Apple App Store or Google Play . Or you can set up your Vinted profile on your desktop or tablet.
Set up your Vinted profile
Once you've verified your account with your phone number, or via Facebook or google, you can add your profile details.
Set up your Vinted profile in a way that reflects your style. This is a great way to attract a following and will help to boost your sales too. Follow these top three steps to get you started:
Upload a profile picture – Using a picture of yourself can help give your store the personal touch, but if you're camera shy, go for something quirky that reflects your brand.
Write a bio – Tell your buyer's a bit about you, what you're selling and give them any links to blogs. You can also link your social media accounts to boost your credibility scores.
Think about bundle discounts – This is a great option to attract sales. You can offer increasing discounts depending on the amount of items your customers buy.
List your items
It's really quick and easy to get your items listed on Vinted whether you're using the desktop version or the Vinted app.
Upload your photos. You can add up to 20 pictures per listing. If you're selling branded items, you'll need to add a minimum of 3 to show the brand authenticity. Make sure they're good quality, not blurry, and rotate them if they're the wrong way up!
Add a title and detailed description of your item. Make sure you describe any defects, any details about the fit if it's not standard, or anything that makes your item special.
Select the category for your item.
Choose a competitive price. You'll get some guidance here if you choose a price that's over the typical selling price for a similar item but doing your research before you sell is a great idea!
Show whether you'll consider swapping your item.
Finally, you'll need to specify the size of the parcel you'll need for delivery so the buyer can calculate delivery costs. There are guides available to help you with this.
Making the sale
Buyers can make an offer on an item and you'll be given the option to either 'Accept' or 'Decline' or you could make them a counter offer. It's quite common for people to make an offer before buying, so there's no harm in listing an item for a pound or two more than you're willing to accept. This means when you discount it, you won't be accepting less than you feel it is worth.
When you sell an item on Vinted, you'll get a notification and an email to let you know. This will give you all the information you'll need about what to do next, including what type of postage you should use. You'll need to send the item out within 5 days.
Make sure you pack the item well – click here for foolproof packaging advice – and let your buyer know their item is on the way. They'll leave you feedback once the sale is complete, which will then appear on your profile as Vinted reviews.
Withdraw your money
You've sent the item, the buyer has received it and has left you a fabulous review; now all that's left to do is withdraw your money. As soon as the buyer has confirmed they've received the item and everything is good with it, they will release the money into your Vinted account.
You can then use that to treat yourself to your own Vinted bargains or withdraw the funds into your bank account.
Vinted: Top Tips
Offer more shipping options. Offering a variety of shipping options is great for reaching as many potential customers as possible.
Upload new items regularly. Adding new items regularly will help keep your profile visible and help you build up a following, both of which can help you sell more.
List items in size groups. This can encourage buyers who come across your page to buy multiple items to save on postage if they are searching for items by size.
Don't forget hashtags. Yes, Vinted uses hashtags too! Pick 3 to 5 relevant hashtags per description for maximum benefit.
Boost your engagement. Following other Vinted users with similar accounts to yours, liking posts, and sending messages to people who have liked your items can all help boost your visibility on the platform.
Shipping on Vinted: Do I need a printer?
On Vinted, you can choose to list certain shipping options in your settings. Most of these shipping options you will need a printer for, including Evri , InPost and UPS . You don't need a printer for Royal Mail or Yodel Direct .
People often prefer having all choices available to them, but if you don't have a printer, choose a shipping option that doesn't require one.
If someone has already purchased an item off you without you realizing you'd need a printer, don't worry. Parcel2Go offer the cheapest shipping in the UK , so you can send your parcel for as cheap as £1.75 exc VAT with us.
And now you know for next time which couriers have printer options.
Get Vinted!
Now you're an expert on how to sell on the Vinted app, it's time to start taking some pictures and uploading your first items.
And if you're interested in selling across platforms, check out How to Sell on Depop and How to Sell on eBay .
How much does it cost to sell an item on Vinted? ›
So, while there are no fees for sellers on Vinted, buyers have to pay a 'Buyer Protection Fee' and a percentage (between 3% and 8%) to Vinted with each purchase . This means it's free for you to sell and you get to keep all of the profit!
I do think Vinted is simpler than eBay and I like that it's instant so no waiting around for auctions to finish. Also I don't think you may fees to sell on Vinted, just to buy. I think it's good for selling the above kind of labels but it doesn't look as though Vinted people want to pay much of a premium for BNWT.
Vinted is one of the best online selling platforms for second-hand fashion . Both people who are looking to start their own enterprise and those who are just looking to earn some extra money will find this software for selling online quite useful and convenient.
I have some people who follow me now, and a couple of times I've made sales within just 24 hours of uploading items. I'd suggest listing, and then sitting back and waiting for a few weeks , before deciding if your items are well priced/going to sell.
Vinted makes money by charging buyers (fees vary from 30p to 80p, plus 3% to 8% of the purchase price). Buyers pay for postage and pick the service .
Ship parcels to and from your local InPost Locker Ship to your Vinted buyer in seconds without even needing to print or use a label. You can skip the usual queues and drop off your parcel with just the scan of a QR code.
After a month I had made nearly £150 and here is what I learned since opening the Vinted app for the first time in November 2022. "Vinted allows you to keep 100% of the money and the person buying pays for the shipping. The shipping costs is where Vinted make their money - by taking a slice of it.
To sell on Vinted , you'll have to activate your Vinted Wallet by entering your full name, birth date, address and partial social security number (SSN). Adyen, which provides Vinted Wallet, needs these details to activate it. You'll also have to confirm Adyen's Terms and Conditions.
So, is Depop or Vinted Better to Sell? Both platforms are great for selling clothes online, but the general consensus is that Depop is better for business sellers whereas Vinted might work best for casual sellers and those looking to avoid seller fees .
Vinted does not charge its users for listing or even selling their unwanted items. Instead, their revenue generation is dependent on buyers who must pay all of the transaction and shipping costs.
How do I charge postage on Vinted? ›
There's no fees for the seller so you get 100% of what you sell your item for and your buyer is responsible for postage too so you don't even have to do that. Vinted set the postage based on the item you're listing and charge the buyer directly so you just get a shipping label to print out when your item sells.
SHIPPING ON VINTED GUIDE Once your item has sold, you're required to ship the item within five working days of the sale . The buyer can select various shipping options that you'll have preset – next-day delivery, for example.
If the seller hasn't posted within a certain time frame then vinted will automatically cancel and refund you .
There are no fees involved with selling on Vinted, and because they take payment through the platform, you won't need to pay PayPal fees either. Instead, buyers pay a buyer protection fee which guarantees a refund in case orders are damaged, not as described, or are lost in transit.
Use an outer packaging material that is sturdy and strong, ideally a cardboard box . Pack the item with bubble wrap, foam, or paper so there's no room for your item to move around in the package. Place goods that might be affected by dirt, water or wet conditions inside a plastic bag.
A shipping label will be available on our platform, depending on the method that the buyer selected . You must be able to print these shipping labels. As soon as the order is created: You'll receive a confirmation email.
Vinted doesn't charge fees for listing or selling clothing . However, it does impose a buyer protection fee on items that are bought through the site - and that is soaked up by the buyer.
Prices in general are quite low on Vinted. Because sellers have to add shipping and the Vinted fee , they sometimes pay 15€ for an item and you only receive your set price of 10€. As a result the prices on Vinted are lower to keep clothes at an acceptable price.
Show the whole item. ...
Make sure the lighting is good. ...
Keep your background plain. ...
Display your item as best as possible. ...
If you are showing multiple items in one picture you must say which part is for sale. ...
Take photos of any defects.
As a result, we've been able to significantly improve our capabilities and speed in identifying different types of scams, as well as our reaction, prevention and support to our members, keeping Vinted a safe, secure and positive buying and selling platform ."
What percentage of sales does Vinted take? ›
Although Vinted doesn't charge sellers anything, it does charge buyers a fixed buyer protection fee of $0.70 on all deals, plus an additional variable fee of 5% of the total sale price .
As opposed to the typical B2B or B2C, Vinted operates as a C2C marketplace — providing a space for sellers and buyers to connect. Additionally, they don't handle shipping or offer consignment services. So, cross-border expansion was easy to orchestrate and Vinted was able to new markets in record time.
When it comes to costs and a straightforward process, Vinted wins . Vinted charges no fee to sell on the platform (a big tick), and they take no commission, so you take away the full amount of what you sell. On eBay, you can sell your first 1,000 listings for free, but after that, you pay 35p per listing.
1️⃣ There are no fees for selling on Vinted . There are never any selling fees or hidden charges – you keep all the money you make.
Unlike Depop sellers, Vinted sellers don't pay any fees .
Vinted does not charge its users for listing or even selling their unwanted items . Instead, their revenue generation is dependent on buyers who must pay all of the transaction and shipping costs.
As a buyer, just add the items you like to your cart, then: go to your cart and select UPS or Purolator as a shipping method. confirm your billing address and select the service point closest to you. proceed to payment, the $7.60 shipping price will automatically apply.
11/ Upload your items when most people are browsing. This tends to mean evenings after 7pm as it's generally when people have finished work and are sitting on the sofa scrolling!
Sadly Vinted doesn't have PayPal as an option only card payment .
The Buyer always pays for shipping , unless you have decided to offer free shipping on an item. The cost of shipping is added to the order during the checkout process, ensuring that the buyer sees the same item price regardless of where they are located.
Does Vinted use USPS? ›
USPS (prepaid shipping label generated on Vinted) Have your purchase sent directly to your address.
Trickle-Down Effects of Entrepreneurial Bricolage and Business Model Innovation on Employee Creativity: Evidence From Entrepreneurial Internet Firms in China View
Marketing Campaigns | Marketing MO View
5 Key Suppliers of Walmart View
They Ghosted You And Now They're Back: 19 Reasons Ghosters Show Up Again View
Some knitting advice please! | Gransnet View
Cómo Construir una Pared de Tabique en un Sótano View
Optimización de Partición de Dominios en Oracle RPASCE View
بسم الله الرحمن الرحيم View
بعد أول جلسة لإزالة الشعر بالليزر على وجهي، لاحظت ظهور بثرات بيضاء صغيرة على المناطق التي تم معالجتها (الجانبين، والذقن، والعنق). الشعر كان غليظًا وداكنًا، ولدي بشرة بنية فاتحة. هل هناك أي شيء يجب علي أن أقلق بشأنه أو أن أراجع طبيبًا؟ View
بالطبع، سأقوم بكتابة مقال باللغة العربية لمساعدتك في تفوق مقالك على الموقع الذي أعطيته. View
كيف تصبح عارض أزياء لشين - دليل شامل للنجاح View
Author : Maia Crooks Jr
Last Updated : 13/12/2023
Views : 5695
Rating : 4.2 / 5 (43 voted)
Reviews : 90% of readers found this page helpful
Name : Maia Crooks Jr
Birthday : 1997-09-21
Address : 93119 Joseph Street, Peggyfurt, NC 11582
Phone : +2983088926881
Job : Principal Design Liaison
Hobby : Web surfing, Skiing, role-playing games, Sketching, Polo, Sewing, Genealogy
Introduction : My name is Maia Crooks Jr, I am a homely, joyous, shiny, successful, hilarious, thoughtful, joyous person who loves writing and wants to share my knowledge and understanding with you.
Without advertising income, we can't keep making this site awesome for you.
Download my GUIDE and learn how to build a Capsule Wardrobe like a pro
Is It Any Good? My Honest Vinted Review
By Michelle Barrett
September 4, 2023
What Is Vinted App?
So you are considering using the Vinted App? As a personal stylist I am a big fan of pre-loved clothes so I love anything that supports that. However, I want to enable you to buy and sell pre-loved clothing in the best way possible, hence why I want to give you my honest Vinted review. 
Are you tired of constantly overspending on clothing? If so, Vinted App is the perfect solution. With Vinted, you can thrift and buy secondhand clothing straight from your phone. Not only does this help you save money, but it's also a sustainable alternative to fast fashion. By purchasing secondhand clothing, you're helping to reduce the demand for new clothing production, which is a major contributor to environmental pollution.
It's not just about saving money and being eco-friendly, though. Vinted also provides a fun and unique way to build your wardrobe. You never know what kind of gems you'll find while browsing through the app. From vintage pieces to trendy styles, Vinted has something for everyone. Plus, the app makes it easy to filter by size, brand, and price range, so you can quickly find exactly what you're looking for.
So if you're ready to save money and build a stylish wardrobe while being kind to the planet, it is worth giving Vinted App a try.
I first heard about the Vinted App through private clients who had booked a personal styling consultation . 
Vinted is an App now available in many countries. The idea is simple, buy and sell anything at a price. Unlike it's predecessor eBay, you do not bid on items, you only sell them.  You can however make an offer to a seller which they have 24 hrs to accept or refuse. The app is mainly used for buying and selling clothes. It is great if like me you are maintaining a capsule wardrobe but want to choose quality over quantity for a better price. You can search by size, and colour and style which is great if you know what colours and styles work for you . 
About Vinted
Vinted is currently available in several countries, including the United States, Canada, United Kingdom, Germany, Austria, France, Lithuania, Poland, Czech Republic, Slovakia, Netherlands, Belgium, Luxembourg, Spain, Italy, Portugal, Hungary, and Romania. The platform has gained popularity in recent years for its user-friendly interface and wide range of second-hand items available for purchase.
Your Vinted Account
To create an account on Vinted, you can download the app for free and follow the simple registration process. You will need to provide your email address, as well as some basic personal information such as your name and location. Once you have created your account, you can add your bank details for buying and selling on the platform.
When it comes to searching for items on Vinted, the app offers several filters to help you narrow down your search to find exactly what you are looking for. You can search by brand, size, color, and other specific criteria to ensure that you find the perfect item. The app's intuitive interface makes it easy to navigate and find the items you want. Whether you are looking for a specific item or just browsing, Vinted makes the process simple and enjoyable.
Buying On Vinted
There are two main actions on the platform; buying and selling. To give an honest Vinted review, I will assess both.
Buying on Vinted is simple. Search for an item and save them by selecting the ❤️ which will then turn red. You can find your saved items under 'profile' and then 'favourite items'. Once you have set up your bank details, or connected your Paypal account, you can purchase straight away, or make an offer. In my experience an offer around 10% lower than the asking price is often accepted. Anything higher than that can go either way.
The seller then has 5 working days to post the item unless they tell you otherwise. 
Once you receive it, you have two days to dispute it if there is anything wrong. Otherwise the money is released to the seller regardless of what you think of the garment. 
I recommend you check the garment straight away and ask for a return immediately if required. 
This is the first area where I think Vinted falls down a little because it does not give you very much time as a buyer to ask for a return. 
Most of the time my experience as a buyer on Vinted has been great apart from one significant exception. I ordered a top from a buyer and she dutifully posted it on time. I had it posted to a local shop and was informed via email when the garment was ready for me to pick up. I went to the shop the same day to pick it up with the QR code Vinted had sent me.
The shop owner could not find the package. 
I went back to Vinted and they refused to help me siting that it was the courier's fault. 
On contacting the courier, Yodel they told me to go back to Vinted. And there the toing and froing began. 
I can appreciate that the seller should have received their money, but essentially Vinted did nothing and refused any responsibility. I was out of pocket with no top despite the fact that Vinted took a cut for the transaction. 
It got to a point in my communication with Vinted that they just stopped replying to my messages. 
I know it is not the responsibility of the customer service staff, but they should be given a wider range of tools to satisfy customers who find themselves in this situation. 
Little was I to know that selling had a few issues too… read on for the selling part of my Vinted review.
Selling On Vinted
I had used Vinted for nearly a year as a buyer before I decided to start selling. For my first time I decided to upload ten items of clothing. 
Selling on Vinted is also pretty straight forward, particularly if you have already sold on a platform like eBay. 
You upload photos of your item, select the condition, give it a price, (there are suggestions on price to help you decide), and list is as live. 
Within half an hour I had sold a few items already which was fantastic. 
On this day I listed a bra, pair of knickers an garter belt separately even though they were matching. I made it clear in the listing that they were matching items available in each of the three listings. As a stylist I am fully aware that women come in different shapes and sizes so this gave the buyer the chance to either buy one item, or the whole set. 
A buyer messaged me to ask if I would bundle them together, and then almost immediately purchased all three before I had a chance to respond. She messaged me to say she had purchased all three and asked when I would post them to which I responded the following day. 
I had sold a few items so packed them all up and put all three of her items in one package and posted them off. 
All ok so far, or so I thought…
I realised the other two items that I had not printed the postage label off for were still marked as not dispatched despite me sending the items together. There was no way for me to change this setting to say I had posted them together. 
For a company promoting the benefits of buying pre-loved it seems crazy to me that I would have no other option but to send a bra, knickers and a garter belt in separate parcels?!!
How is that environmentally friendly?
This was the first issue. 
I contacted the buyer and asked her if she could mark all three items as received once they arrived. She said it was no problem. 
Once they arrived a day or so later she confirmed she had received them but sent a screenshot to say she could not mark the other two items as received. 
This was the second issue. 
I contacted customer service who explained to me that because I or the buyer had not marked it as a bundle, there was nothing they could do and that the two items were to be marked as not received  and the buyer would be refunded for them!!
This was despite me sending a screenshot of the buyer confirming she ha received them and her account details!!
Not only that, but to add insult to injury they marked my feedback as one star and 'sale not completed'!
So let me explain again;
I sent the items in one package to be more environmentally conscious.
The buyer received the items and confirmed she had received them.
I asked her to confirm all three which Vinted's system would not allow her to do.
I contacted Vinted and they suggested I either upload the item again for her to buy again or chat to her for her to send the money back to me!!
Then they marked the sale as not complete and gave me one star.
To top all this off, when I discussed this with Vinted they told me there was nothing they could do and stopped replying to my messages!!
In my opinion it was Vinted who refunded the buyer my sale money despite both myself and the buyer insisting the items had arrived so it was their issue. 
Apparently they take no responsibility. The simple answer to this would be to give the customer service staff the tools to change the system if both parties confirm a sale has been completed. 
Vinted Shipping
When it comes to shipping, the responsibility falls on the seller to ensure that the item is delivered to the buyer. The cost of shipping is typically paid for by the buyer, and it's the seller's responsibility to accurately calculate and charge the shipping fee.
To make the shipping process easier for sellers, Vinted provides a shipping label that can be printed and attached to the package. This label includes all the necessary information, such as the buyer's address and the tracking number. The seller can then drop off the package at their local post office or have it picked up by a courier.
Once the package is on its way, the buyer can track it through the Vinted app or website. They'll receive updates on the package's location and estimated delivery date. If there are any issues with the shipment, such as a lost or damaged package, Vinted offers buyer protection to ensure that the buyer receives a refund or replacement item.
Overall, Vinted's shipping process is designed to be convenient and secure for both buyers and sellers. The platform provides clear guidelines and support throughout the shipping process, making it easier for everyone involved.
Vinted Fees
When it comes to buying and selling items on Vinted, there are certain fees that you should be aware of. Here's a breakdown of the fees on the platform:
– Listing fees: It's free to list items on Vinted, which means that sellers can create listings for their items without paying anything upfront.
– Transaction fees: Vinted charges a transaction fee for each item that is sold on the platform. The fee is calculated as a percentage of the total sale price, and it varies depending on the seller's location and the buyer's location. The fee is usually around 5-10% of the sale price.
– Payment processing fees: When a buyer makes a purchase on Vinted, they have the option to pay through the platform using a credit card or PayPal. Vinted charges a payment processing fee for each transaction, which is typically around 2-3% of the total sale price.
It's important to keep these fees in mind when buying or selling on Vinted. As a seller, you'll need to factor in the transaction and payment processing fees when setting your prices, while as a buyer, you'll need to consider the total cost of the item including the transaction and shipping fees. However, it's worth noting that Vinted's fees are generally lower than those of other online marketplaces, making it an attractive option for both buyers and sellers.
Vinted Review Of Help And Customer Service
You contact Vinted through the messaging service in the app. It can take a day or more for them to reply which is not an issue. 
The individual who replied to me was polite and tried to help within the boundaries of their abilities, but that is the point; the fact that they could not do anything to help me highlights a flaw with Vinted. 
After explaining that I felt it was Vinted's responsibility to get my money to me as both myself and the buyer had stated the garments were delivered and that it was them who had PRESUMED I had not sent them the conversation was eventually closed and they stopped replying. 
Whilst I have no beef with the customer service agent, I have issues with the system that Vinted has created which clearly does not benefit its users. 
See the conversation below. 
Vinted Scams
As with any online marketplace, there is always a risk of scams on Vinted. However, there are certain steps that you can take to protect yourself and minimize the risk of falling victim to a scam. Here are some common scams to be aware of and tips for avoiding them:
1. Non-delivery scam: This is when a seller fails to send the item after receiving payment. To avoid this, always check the seller's ratings and reviews before making a purchase. Also, make sure to use Vinted's payment system, which provides buyer protection in case of non-delivery.
2. Fake item scam: This is when a seller lists a fake or counterfeit item. To avoid this, carefully examine the photos and description of the item, and ask the seller for additional photos or information if needed. If you receive an item that you believe is fake, contact Vinted's support team immediately.
3. Overpayment scam: This is when a buyer sends more money than necessary and asks the seller to refund the difference. To avoid this, always double-check the payment amount before sending it, and never agree to refund any extra money.
4. Phishing scam: This is when a scammer sends a message or email pretending to be Vinted and asking for your personal information. To avoid this, always check the sender's email address and never give out your personal information to anyone.
5. Item not as described scam: This is when the item received is significantly different from what was described in the listing. To avoid this, carefully examine the photos and description of the item, and ask the seller for additional photos or information if needed. If you receive an item that is not as described, contact Vinted's support team immediately.
6. Refund scam: This is when a buyer receives the item but claims that it's damaged or not as described in order to get a refund. To avoid this, always document the condition of the item upon receipt and take photos if necessary. Also, make sure to communicate clearly with the seller and try to resolve any issues before requesting a refund.
Overall, it's important to be cautious when buying or selling on Vinted. Always use the platform's payment system, check the seller's ratings and reviews, and carefully examine the item before making a purchase. If you suspect that you've been scammed, contact Vinted's support team immediately.
Vinted Review
My Vinted review conclusion. Ultimately, Vinted is an easy interface to use and it is easy to buy and sell. However you need to be aware that their system for postage, delivery and how you post, accept and receive parcels is in dire need of an overhaul. I am sure the customer service team that deals with issues is fully aware of this.
It does not take long to find other users with similar issues like here and here . It appears that the owners at Vinted have done little to correct these issues despite a poor rating on general review sites. Come on Vinted you can do better? It is a great idea and the system for uploading clothes and leaving feedback works great. It is the bit in between that seriously needs updating. What would you say in a Vinted review?
And just when I thought it was all over, Vinted send me this… So they want to encourage us to reuse packaging, but want us to send tiny items in three packages…
Updated Vinted Review
As an avid user of Vinted App, I wanted to provide an updated review of the platform. Overall, my experience with both buying and selling items has been successful and enjoyable. However, I recently encountered an issue when I purchased a pair of shorts that were listed as my size, but upon receiving them, they were actually a size smaller. The seller was cooperative and agreed to a return, but I was surprised to find out that I had to bear the cost of the return delivery, even though it was the seller's mistake.
This experience has made me aware that when returning an item on Vinted App, even if the mistake is on the seller's part, the buyer is responsible for the cost of the return delivery. While this policy is clearly stated in the platform's terms and conditions, it is something that users should be aware of before making a purchase. Despite this experience, I still recommend Vinted for buying and selling second-hand items, but it is important to keep in mind the return policy when conducting transactions.
Vinted App Benefits
Vinted App is a great platform that offers a variety of benefits to its users. Here are some of the key benefits of using Vinted:
1. Save Money: With Vinted, you can buy secondhand clothing at a fraction of the cost of new clothing. This means you can build your wardrobe without breaking the bank.
2. Sustainable Fashion: By purchasing secondhand clothing, you're helping to reduce the demand for new clothing production. This is a sustainable alternative to fast fashion, which is a major contributor to environmental pollution.
3. Unique Finds: Vinted is the perfect place to find unique and one-of-a-kind pieces. You never know what kind of gems you'll find while browsing through the app.
4. Easy to Use: Vinted is user-friendly and easy to navigate. You can quickly filter by size, brand, and price range to find exactly what you're looking for.
5. Sell Your Clothes: Vinted also allows you to sell your own clothing. This is a great way to make some extra cash and declutter your closet at the same time.
Overall, Vinted is a great platform for anyone looking to save money, be eco-friendly, and build a stylish wardrobe.
The information given in the post is the best of my knowledge at the time of writing. If you are embarking on anything new get professional advice if required.
If you enjoyed this post and wish to create a capsule wardrobe, I can help you create one quickly and easily. Get started immediately with one of my personal styling services
Capsule Closet Success Membership – Receive a copy of the Seasonal Capsule Essentials Ebook twice a year worth $19 and gain access to the Capsule Closet Success Course worth $200. Join our private community for support and advice and submit questions every week and have them answered live in our weekly live check-in sessions. 
Premium Personal Styling – A personalised colour analysis and body shape style guide, a live wardrobe edit, a personal shopping and a curated Lookbook
Personal Styling – 
A personalised Colour Analysis, a Body Shape Analysis And Style Guide, a Live Wardrobe Edit
A wardrobe Edit – A 20-minute zoom call to discuss your needs and to highlight any particular problems you want to address in the wardrobe edit. A private Pinterest board to pin styles and colours you love. A 60 minutes live video wardrobe edit
Colour Analysis And Body Shape Styling –
The Capsule Closet Stylist Colour Analysis looks at the natural colouring in your hair, eyes and skin tone and shows how you can complement your natural colouring in your clothes. The Body Shape Style Guide teaches you how to make the most of your best assets, hide what you do not like, find clothes that complement your shape, and choose the perfect fit.
Still Not Sure?
Book a FREE consultation with me where we can discuss colour, style, decluttering, body shapes and much, much more.  I can identify where you most need help and point you in the right direction. 
**Please Note This Post Contains Affiliate Links
Capsule Closet Stylist is a participant in the Amazon EU Associates Program, Shopstyle and LTK, affiliate advertising programs designed to provide a means for sites to earn commission incomes by advertising and linking to Capsuleclosetstylist.com  
Why not join my facebook community   of other people on a similar journey.
Or follow me on Youtube  or  Instagram
for lots of videos and image inspiration. 
Love a freebie? Sign up for my Capsule Wardrobe Guide Worth $40
I will send you lots of tips on creating the perfect wardrobe. I am a minimalist, so I promise I will not be bombarding you with emails. 
Leave a Reply Cancel reply
You must be logged in to post a comment.
More Articles
Personalised Gifts In Singapore
Unique Personalised Gifts In Singapore Are you searching for the perfect personalised gift in Singapore? Look no further! With a plethora of options available, you
Image Consultant Near Me
Affordable image consultant with experience near you
Fall French Capsule Wardrobe 23
The capsule wardrobe essentials for a French inspired collection for 2023.
Capsule Wardrobe Essentials For Fall / Autumn 23
How To Build A Capsule Wardrobe For Fall 23 Capsule wardrobe essentials for fall 23 can be a great way to simplify your wardrobe while
Cold Water Swimming Gear
The Best Cold Water Swimming Gear When venturing into cold water for the first time, it's crucial to have the appropriate cold water swimming gear
Capsule Wardrobe Over 60
Starting A Capsule Wardrobe Over 60 Greetings! If you're reading this, it's likely that you're interested in a capsule wardrobe tailored for women over 60.
Download my FREE Capsule Wardrobe Planner Worth $40!!
Follow me on Facebook
Capsule closet success testimonials, the capsule wardrobe guide, build a capsule wardrobe like a pro.
Receive the latest news and FREE articles. 
Style Your Vinted Outfits With Ease!
Book a complimentary style consultation today and take your wardrobe to the next level
Subscribe & Get For A Limited Time Only!
20% off on your first purchase.
To save this word, you'll need to log in. Log In
Definition of vinted
past tense of vint
Love words?
You must — there are over 200,000 words in our free online dictionary, but you are looking for one that's only in the Merriam-Webster Unabridged Dictionary.
Start your free trial today and get unlimited access to America's largest dictionary, with:
More than 250,000 words that aren't in our free dictionary
Expanded definitions, etymologies, and usage notes
Advanced search features
Dictionary Entries Near vinted
vintage year
Cite this Entry
"Vinted." Merriam-Webster.com Dictionary , Merriam-Webster, https://www.merriam-webster.com/dictionary/vinted. Accessed 6 Nov. 2023.
Subscribe to America's largest dictionary and get thousands more definitions and advanced search—ad free!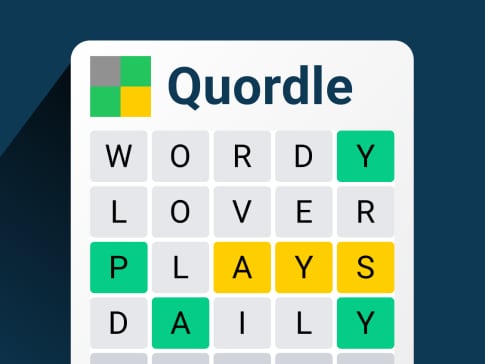 Can you solve 4 words at once?
Word of the day.
See Definitions and Examples »
Get Word of the Day daily email!
Games & Quizzes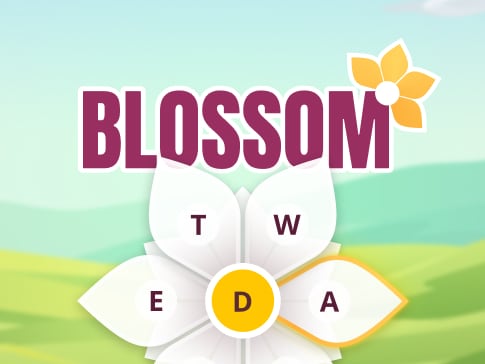 Kourtney Kardashian, Travis Barker welcome baby. Let the attachment parenting begin.
Kourtney Kardashian and Travis Barker 's baby has arrived − which means people will likely start buzzing about attachment parenting again.
Kardashian, 44, has been a longtime proponent of attachment parenting , which she's said she's done in the past. She shares three children with ex Scott Disik, 40: Mason, 13; Penelope, 11; and Reign, 8.
"That's what I did for my last two kids, we didn't leave the house for the first 40 days," she told Vogue in an October interview. "After, you're super-connected and I love that."
In 2014, Kardashian told Redbook the parenting style "came naturally" and she "didn't plan it."
"When I had Mason, I just felt really attached to him and wanted to bring him everywhere," she said. "He ended up sleeping with me, and I breastfed for 14 months." (Not all attachment parents practice bed-sharing or co-sleeping; it's important to note The American Academy of Pediatrics advises against sharing a bed with an infant, citing an increased risk of sudden infant death syndrome, or SIDS .)
What is attachment parenting?
Attachment parenting emphasizes physical closeness between a parent and a child, as well as the parent's responsiveness to a child's cries or discomfort. The goal is to the make the child feel secure and confident in their connection to the parent.
Attachment parenting developed as a result of attachment theory, which posits that people who don't experience secure attachment early in life struggle to have healthy relationships later in life.
"Attachment is where the child uses the primary caregiver as a secure base from which to explore and, when necessary, as a haven of safety and a source of comfort," explains a 2004 study on attachment parenting .
Many attachment parents also practice babywearing and breastfeeding in order to foster closeness.
Attachment parents might also practice positive discipline, using praise and rewards for good behavior and loss of privileges for poor behavior.
An inside look: Kourtney Kardashian, Travis Barker share personal footage in wedding special
What are some other types of parenting?
Attachment isn't the only parenting style. Other types of parents include lawnmower, helicopter and elephant.
Lawnmower parents earn their name for "mowing down" an easier path for their child, removing all obstacles that may cause discomfort.
Helicopter parents tend to hover, and this can continue through college. Child-development researchers Foster Cline and Jim Fay coined the term "helicopter parent" in 1990 for parents who may be over-involved and always assessing risk, thus preventing children from developing that skill. 
Elephant parents, meanwhile, exercise encouragement, regardless of their child's academic or athletic success. They also value emotional security and connection and strive not to raise their voices with their children.
Perhaps the opposite of all the above are free-range parents. They value giving their children independence. Free-range parents may allow their kids to walk to school or a nearby playground alone to promote self-reliance. But it's not been without controversy as others have seen it as dangerous.
What type of parent are you? Lawnmower? Helicopter? Attachment? Tiger? Free-range?
Contributing: Sonja Haller, Amanda Oglesby, USA TODAY
Skip to primary navigation
Skip to main content
Skip to primary sidebar
Techwikies.com
All About Tech From Around the World
Vinted For PC (Windows & MAC)
April 10, 2019 by Hasan Abbas Leave a Comment
Vinted is an application for buying and selling all kinds of clothing and fashion accessories, thanks to which we can find real bargains … or sell all the clothes that we no longer like and do not wear. For this, all we need is to create an account using our Facebook or Google credentials.
Using Vinted is as simple as using Wallapop or Chicfy. If we want to sell something, we just have to make a couple of photographs, add a brief description of the product, and put a price that we consider appropriate. Of course, the more information we add, the easier it will be for other users to find our articles. On the other hand, if what we want is to buy, we will only have to take a look at other users' closets.
Thanks to Vinted's excellent search and filter tool, we can easily find all kinds of products. What are we looking for some new sunglasses? Well, we just have to select the category of sunglasses. What we also want that its price does not exceed 60 euros and still have the label? Well we will not have to add these parameters to our search. And once we find what we are looking for, we can receive it directly at home.
Vinted is a great buying and selling application specialized in fashion items, offering a lot of useful features, and all kinds of facilities for both buyers and sellers. Earning money selling clothes that we no longer wear has never been so easy. And find trendy bargains, either. More from Us: Football HD Wallpaper For PC (Windows & MAC).
Article Contents:
Vinted Details
Here we will show you today How can you Download and Install Shopping App Vinted on PC running any OS including Windows and MAC variants, however, if you are interested in other apps, visit our site about Android Apps on PC and locate your favorite ones, without further ado, let us continue.
Vinted on PC (Windows / MAC)
Download and install  Android Emulator for PC of your choice from the list we provided.
Open the installed Emulator and open the Google Play Store in it.
Now search for " Vinted " using the Play Store.
Install the game and open the app drawer or all apps in the emulator.
Click Vinted icon to open it, follow the on-screen instructions to play it.
You can also download Vinted APK  and installs via APK in the BlueStacks Android emulator.
You can also try other Emulators to install Vinted for PC.
That's All for the guide on Vinted For PC (Windows & MAC) , follow our Blog on social media for more Creative and juicy Apps and Games. For Android and iOS please follow the links below to Download the Apps on respective OS.
You may also be interested in: Farm Day Village Farming: Offline Games For PC (Windows & MAC).
Vinted for Android:
About Hasan Abbas
A Professional Business Analyst, Tech Author and Writer since 2013. Always talking about Tech and innovation in both Software and Hardware worlds. Majorly Expert in Windows and Android, Software, Mobile Apps and Video Marketing. You can Reach on me on Social Media.
Reader Interactions
Leave a reply cancel reply.
Your email address will not be published. Required fields are marked *