QuestionsAnswered.net
What's Your Question?
10 Classic Short Stories for Students
A comprehensive list of short stories gives students a wide range of time-tested options. Below, we provide summaries of 10 classic stories.
The Yellow Wallpaper by Charlotte Perkins Gilman
Feminist, sociologist and novelist Charlotte Perkins Gilman wrote The Yellow Wallpaper, providing a first-person perspective of disconnectedness and insanity, and subtle themes of irony.
Lather and Nothing Else by Hernando Tellez
Lather and Nothing Else by Hernando Tellez tells the story of a barber who recognizes an armed man who enters his barbershop for a shave, only to discover that the two are at the opposite sides of a contentious political conflict that has escalated to violence. The barber must decide what to do under the circumstances.
The Old Man at the Bridge by Ernest Hemingway
With a canon that delves into the human condition during the Spanish Civil War, Ernest Hemingway is a go-to in most literary circles. His short story The Old Man at the Bridge focuses on an old man sitting at the side of a country road during the war. The man has already traveled 12 kilometers to flee the area, but is too distracted and exhausted to continue.
Popular Mechanics by Raymond Carver
One of the classic very short stories at only 500 words, Popular Mechanics by Raymond Carver is a stripped-down, minimalistic masterpiece that lets the readers interpret the scene for themselves. Without judgment, Carver narrates the tale of a man packing his suitcase to leave home for good when an argument with his wife escalates.
A Conversation From the Third Floor by Mohamed El-Bisatie
A classic among moralistic short stories, A Conversation From the Third Floor by Mohamed El-Bisatie documents a woman who goes to the outside of a prison in an attempt to talk to her jailed husband.
The Secret Life of Walter Mitty by James Thurber
The Secret Life of Walter Mitty became one of the most famous short stories when a film starring Ben Stiller was made with the same name. Written by James Thurber, this story details the daydreams of a put-upon, passive man as he drives his wife on her weekly errands.
Say Yes by Tobias Wolff
As a married couple washes dishes together in Say Yes by Tobias Wolff, the topic of interracial marriage arises and the two discover they have conflicting views on the matter. The wife wants to talk it out, while the husband wants to drop it.
Pilon by Sandra Cisneros
One of the most touching stories of inspiration is Sandra Cisneros's Pilon. The narrator recalls emotions from her youth when she felt no self-consciousness about her appearance and body.
The Gift of the Magi by O. Henry
A short story with a twist ending always offers the best entertainment, and The Gift of the Magi by O. Henry delights with its surprising turn of events.
The Fall of the House of Usher by Edgar Allan Poe
The Fall of the House of Usher by Edgar Allan Poe is one of the greats in American Gothic literature. Poe's attention to detail and his description of the house play an important part in the telling of this tale.
MORE FROM QUESTIONSANSWERED.NET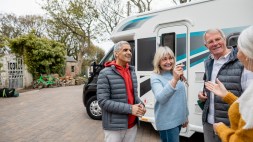 Craft and Criticism
Fiction and Poetry
News and Culture
Lit Hub Radio
Reading Lists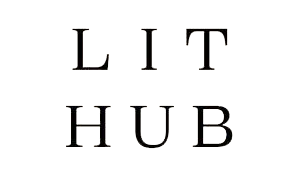 Literary Criticism
Craft and Advice
In Conversation
On Translation
Short Story
From the Novel
The Virtual Book Channel
Film and TV
Art and Photography
Bookstores and Libraries
Freeman's
Behind the Mic
Beyond the Page
The Cosmic Library
Emergence Magazine
Fiction/Non/Fiction
First Draft: A Dialogue on Writing
Just the Right Book
Literary Disco
The Literary Life with Mitchell Kaplan
The Maris Review
New Books Network
Otherppl with Brad Listi
So Many Damn Books
Tor Presents: Voyage Into Genre
Windham-Campbell Prizes Podcast
The Best of the Decade
Best Reviewed Books
BookMarks Daily Giveaway
The Daily Thrill
CrimeReads Daily Giveaway
43 of the Most Iconic Short Stories in the English Language
From washington irving to kristen roupenian.
Last year, I put together this list of the most iconic poems in the English language ; it's high time to do the same for short stories. But before we go any further, you may be asking: What does "iconic" mean in this context? Can a short story really be iconic in the way of a poem, or a painting, or Elvis?
Well, who knows, but for our purposes, "iconic" means that the story has somehow wormed its way into the general cultural consciousness—a list of the best short stories in the English language would look quite different than the one below. (Also NB that in this case we're necessarily talking about the American cultural consciousness, weird and wiggly as it is.) When something is iconic, it is a highly recognizable cultural artifact that can be used as a shorthand—which often means it has been referenced in other forms of media. You know, just like Elvis. (So for those of you heading to the comments to complain that these stories are "the usual suspects"—well, exactly.) An iconic short story may be frequently anthologized , which usually means frequently read in classrooms, something that can lead to cultural ubiquity—but interestingly, the correlation isn't perfect. For instance, Joyce's "Araby" is anthologized more often, but for my money "The Dead" is more iconic . Film adaptations and catchy, reworkable titles help. But in the end, for better or for worse, you know it when you see it. Which means that, like anything else, it all depends on your point of view—icon status is (like most of the ways we evaluate art) highly subjective.
So, having acknowledged that there's no real way to make this list, but because this is what we're all here to do, here are some of the most iconic short stories for American readers in the English language—and a few more that deserve to be more iconic than they are.
Washington Irving, "Rip Van Winkle" (1819) and "The Legend of Sleepy Hollow" (1820) I agonized over whether I should pick "Rip Van Winkle" or "The Legend of Sleepy Hollow" from Irving's oeuvre. Both have many, many adaptations to their name and are so ubiquitous as to have drifted into the folklore realm. The latter certainly has more memorable recent adaptations, but the former  is the only one with a bridge named after it . Ah, screw it, we'll count them both.
Edgar Allan Poe, "The Tell-Tale Heart" (1843) Poe's early stream-of-consciousness horror story, unreliable narrator and heart beating under the floorboards and all, is certainly one of the most adapted—and even more often referenced —short stories in popular culture, and which may or may not be the source for all of the hundreds of stories in which a character is tormented by a sound only they can hear. (Still not quite as ubiquitous as Poe himself , though . . .)
Herman Melville, "Bartleby, the Scrivener" (1853) Once, while I was walking in Brooklyn, carrying my Bartleby tote bag , a woman in an SUV pulled over (on Atlantic Avenue, folks) to excitedly wave at me and yell "Melville! That's Melville!" Which is all you really need to know about that .
Ambrose Bierce, "An Occurrence at Owl Creek Bridge" (1890) I will leave it to Kurt Vonnegut, who famously wrote , "I consider anybody a twerp who hasn't read the greatest American short story, which is "Occurrence at Owl Creek Bridge," by Ambrose Bierce. It isn't remotely political. It is a flawless example of American genius, like "Sophisticated Lady" by Duke Ellington or the Franklin stove."
Charlotte Perkins Gilman, "The Yellow Wallpaper" (1892) Odds are this was the first overtly Feminist text you ever read, at least if you're of a certain age; it's become a stand-in for the idea of women being driven insane by the patriarchy—and being ignored by doctors, who deem them "hysterical." This is another one with lots of adaptations to its name, including a memorable episode of The Twilight Zone , which concludes: "Next time you're alone, look quickly at the wallpaper, and the ceiling, and the cracks on the sidewalk. Look for the patterns and lines and faces on the wall. Look, if you can, for Sharon Miles, visible only out of the corner of your eye or… in the Twilight Zone."
Henry James, "The Turn of the Screw" (1898) Technically a novella, but discussed enough as a story that I'll include it here (same goes for a couple of others on this list, including "The Metamorphosis"). It has, as a work of literature, inspired a seemingly endless amount of speculation, criticism, unpacking, and stance-taking. "In comment after comment, article after article, the evidence has been sifted through and judgments delivered," Brad Leithauser wrote in The New Yorker . Fine, intelligent readers have confirmed the validity of the ghosts (Truman Capote); equally fine and intelligent readers have thunderously established the governess's madness (Edmund Wilson)." And nothing that inspires so much interpretive interest could escape the many interpretations into other media: films, episodes of television, and much other literature.
Anton Chekhov, "The Lady with the Toy Dog" (1899) Widely acknowledged as one of Chekhov's best stories, if not  the  best, and therefore almost no students get through their years at school without reading it. Has been adapted as a film, a ballet, a play, a musical, and most importantly, a Joyce Carol Oates short story.
W. W. Jacobs, "The Monkey's Paw" (1902) So iconic—be careful what you wish for, is the gist—that you probably didn't even know it started out as a short story. My favorite version is, of course, the Laurie Anderson song .
O. Henry, "The Gift of the Magi" (1905) According to Wikipedia, there have been 17 different film adaptations of O. Henry's classic short story about a couple's thwarted Christmas; the essential format—Della sells her hair to buy Jim a watch chain; Jim sells his watch to buy Della a set of combs—has been referenced and replicated countless times beyond that. I even heard Dax Shepard refer to this story on his podcast the other day, and so I rest my case.
James Joyce, "The Dead" (1914) The last story in Joyce's collection  Dubliners and one of the best short stories ever written; just ask anyone who wanted to have read some Joyce but couldn't crack  Ulysses . (Or anyone who could crack  Ulysses  too.) And let's not forget the John Huston movie starring Anjelica Huston as Gretta.
Franz Kafka, "The Metamorphosis" (1915) Everyone has to read this in school, at some point—which is probably the reason why it's been parodied, referenced, and adapted many times in just about every format . And why not? What could be more universal than the story of the man who wakes up to find himself transformed into an enormous insect?
Richard Connell, "The Most Dangerous Game" aka "The Hounds of Zaroff" (1924) "The most popular short story ever written in English" is obviously the one about aristocrats hunting people. Widely adapted , but one of my favorite versions is the episode of Dollhouse in which a Richard Connell (no relation except the obvious) hunts Echo with a bow.
Ernest Hemingway, "The Killers" (1927) I was tempted to include "Hills Like White Elephants" because of the number of people forced to read it to learn about dialogue (happily, there are other options ), but "The Killers," while less often anthologized, is more influential overall, and gave us not only two full length film adaptations and a Tarkovsky short but Tobias Wolff's "Bullet in the Brain," which I do think is a very good story to learn from, if not for dialogue, then for story-making.
Zora Neale Hurston, "The Gilded Six-Bits" (1933) Hurston is most famous for  Their Eyes Were Watching God , but those who know will tell you that this story of love, marriage, betrayal, and love again—which was also made into a 2001 film—is a classic, too.
Shirley Jackson, "The Lottery" (1948) The short story that launched a thousand letters to  The New Yorker —or if not a thousand , then at least "a torrent . . . the most mail the magazine had ever received in response to a work of fiction." Still taught widely in schools, and still chilling.
J. D. Salinger, "A Perfect Day for Bananafish" (1948) The very first story to destroy many a young mind. In a good way, obviously.
Ray Bradbury, "There Will Come Soft Rains" (1950)
Bradbury's work has thoroughly permeated pop culture; plenty of his stories are widely adapted and referenced, so I could have chosen a few others here ("The Veldt" is my personal favorite). But every year, the image of a smart house going on long after the death of its occupants becomes more chilling and relevant an image; we can't help but keep going back to it.
Daphne du Maurier, "The Birds" (1952) I know it's really the Hitchcock film adaptation that's iconic, but you wouldn't have the Hitchcock without the du Maurier.
Flannery O'Connor, "A Good Man Is Hard to Find" (1953) Another oft-assigned (and oft-argued-over) story, this one with so many title rip-offs .
Elmore Leonard, "Three-Ten to Yuma" (1953) I know, I know, it's "Fire in the Hole" that gave us  Justified , and we're all so very glad. But "Three-Ten to Yuma" has more name recognition—after all, it was adapted into two separate and very good films, the former of which (1957) actually created contemporary slang : in Cuba, Americans are called yumas and the United States is  La Yuma .
Philip K. Dick, "The Minority Report" (1956) As a whole, Philip K. Dick's work has had massive influence on literature, film, pop culture, and our cultural attitudes toward technology. Most of his best-known works are novels, but when a short story gets made into a Steven Spielberg/Tom Cruise film, you're basically assuring iconic status right there. (Or at least that's how it used to work…)
James Baldwin, "Sonny's Blues" (1957) Baldwin's best known short story pops up in plenty of anthologies, and can be thanked for being the gateway drug for many budding Baldwin acolytes.
Alan Sillitoe, "The Loneliness of the Long Distance Runner" (1959) Not only is the story itself widely known and read—just ask Rod Blagojevich ( remember him? )—that title has been rewritten and reused thousands of times for varying ends—just ask the reporter who wrote that piece about Blagojevich. Or Adrian Tomine .
John Cheever, "The Swimmer" (1964) Cheever's most famous story nails something essential about the mid-century American sensibility, and particularly the mid-century American suburbs, which is probably why everyone knows it (it's also frequently anthologized). Or maybe it's more about Burt Lancaster's little shorts ? Either way.
Joyce Carol Oates, "Where Are You Going, Where Have You Been?" (1966) Another frequently anthologized and unwaveringly excellent short story; and look, it's no one's fault that Laura Dern turns everything she touches iconic.
Toni Cade Bambara, "The Lesson" (1972) Yet another story often assigned in schools (the good ones, anyway), which hopefully means one day we'll wake up and find out that everyone has read it.
Ursula K. Le Guin, "The Ones Who Walk Away from Omelas" (1973) As others have pointed out before me , Le Guin's most read and most famous short story is almost always chillingly relevant.
Donald Barthelme, "The School" (1974) This one might only be iconic for writers, but considering it's one of the best short stories ever written (according to me), I simply couldn't exclude it.
Jamaica Kincaid, "Girl" (1978) Another staple of a writer's education, and a reader's; "are you really going to be the kind of woman who the baker won't let near the bread?" being a kind of bandied-about shibboleth.
Raymond Carver, "What We Talk About When We Talk About Love" (1981) I struggled choosing a Carver story for this list—"Cathedral" is more important, and probably more read, but "What We Talk About When We Talk About Love" has transcended its own form more completely, at least with its title, which has spawned a host of echoes, including Haruki Murakami's What I Talk About When I Talk About Running , and Nathan Englander's What We Talk About When We Talk About Anne Frank , to the point that I think it's recognizable to just about everyone. A quick Google search will reveal that the framing has been used for almost everything you can think of. There's—and I kid you not—a What We Talk About When We Talk About Books/War/Sex/God/The Tube/Games/Rape/Money/Creative Writing/Nanoclusters/Hebrew/The Weather/Defunding the Police/Free Speech/Taxes/Holes/Climate/The Moon/Waste/Cancel Culture/Impeachment/Gender/Digital Inclusions/Exacerbations of Chronic Obstructive Pulmonary Disease/COVID-19 . You see what I'm getting at here.
Stephen King, "The Body" (1982) Otherwise known, to the general public, as  Stand By Me .
Amy Hempel, "In the Cemetery Where Al Jolson is Buried" (1983) Want to feel bad about your writing? This was the first short story Amy Hempel ever wrote.
Lorrie Moore, "How to Be an Other Woman" (1985) A very very good short story that has given rise to so many bad ones.
Mary Gaitskill, "Secretary" (1988) Bad Behavior  is iconic as a whole , but probably the story to have most acutely permeated the wider culture is "Secretary," on account of the film adaptation starring Maggie Gyllenhaal and James Spader—despite the fact that it totally butchers the ending.
Amy Tan, "Rules of the Game" (1989) This story originally appeared in The Joy Luck Club , Tan's mega-bestseller, so probably almost everyone you know has read it. The film version didn't hurt either.
Tim O'Brien, "The Things They Carried" (1990) Why, it's only the most anthologized short story of the last 30(ish) years. That's why even the people you know who haven't picked up a book in their adult lives have read it.
Denis Johnson, "Emergency" (1992) When I left New York to go get my MFA, a friend gave me a copy of Jesus' Son with the inscription "Because everyone in your MFA will talk about it and you don't want to be the girl who hasn't read it. (It's also really good)." He was not wrong.
Annie Proulx, "Brokeback Mountain" (1997) Everybody knows this story—even if they only know it from its (massively successful and influential, not to mention the true Best Picture Winner of 2006) film adaptation—and not for nothing, coming out when it did, it went a long way towards making some Americans more comfortable with homosexuality. Open the floodgates, baby.
Jhumpa Lahiri, "A Temporary Matter" (1998) The story that made Lahiri a household name.
Ted Chiang, "Story of Your Life" (1998) Otherwise known as  Arrival . (Also technically a novella.)
Alice Munro, "The Bear Came Over the Mountain" (2001) At this point, almost everyone has read at least some  Alice Munro, right? This story is one of the best from one of the greats, and was also adapted into a fantastic but heartbreaking film,  Away From Her .
Kristen Roupenian, "Cat Person" (2017) Sure, it's recent, so it's not quite as ingrained as some of the others here, but it's also the story that broke the internet —and quite possibly the only New Yorker  story that thousands of people have ever read.
Finally, as is often the case with lists that summarize the mainstream American literary canon of the last 200 years, it is impossible not to recognize that the list above is much too white and male. So for our future and continuing iconography, your friends at Literary Hub suggest reading the following stories, both new and old:
Eudora Welty, "Why I Live at the P.O." (1941) Clarice Lispector, "The Imitation of the Rose" (1960) Leslie Marmon Silko, "The Man to Send Rain Clouds" (1969) Ralph Ellison, "Cadillac Flambé" (1973) Octavia Butler, "Bloodchild" (1984) Bharati Mukherjee, "The Management of Grief" (1988) John Edgar Wideman, "Fever" (1990) Sandra Cisneros, "Woman Hollering Creek" (1991) Christine Schutt, "To Have and to Hold" (1996) ZZ Packer, "Brownies" (2003) Edward P. Jones, "Marie" (2004) Karen Russell, "Haunting Olivia" (2005) Kelly Link, "Stone Animals" (2005) Edwidge Danticat, "Ghosts" (2008) Yiyun Li, "A Man Like Him" (2008) Claire Vaye Watkins, "Ghosts, Cowboys" (2009) Ottessa Moshfegh, "Bettering Myself" (2013) Amelia Gray, "House Heart" (2013) Zadie Smith, "Meet the President!" (2013) Carmen Maria Machado, "The Husband Stitch" (2014) Diane Cook, "The Way the End of Days Should Be" (2014) Kirstin Valdez Quade, "Five Wounds" (2015) NoViolet Bulawayo, "Shhhh" (2015) Mariana Enriquez, "Spiderweb" (2016) Ken Liu, "State Change" (2016) Helen Oyeyemi, "Sorry Doesn't Sweeten Her Tea" (2016) Lesley Nneka Arimah, "What Is a Volcano?" (2017) James McBride, "The Christmas Dance" (2017) Viet Thanh Nguyen, "War Years" (2017) Nana Kwame Adjei-Brenyah, "Friday Black" (2018). . .
Honestly, this list could go on forever, but let's stop and say: more short stories of all kinds in the hands of the general public, please!
Share on Facebook (Opens in new window)
Click to share on Twitter (Opens in new window)
Click to share on Google+ (Opens in new window)
Click to share on LinkedIn (Opens in new window)
Click to share on Reddit (Opens in new window)
Click to share on Tumblr (Opens in new window)
Click to share on Pinterest (Opens in new window)
Click to share on Pocket (Opens in new window)

Emily Temple
Previous article, next article, to the lithub daily, popular posts.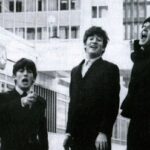 Follow us on Twitter
Rebecca Solnit on Twitter Conspiracies, QAnon, and the Case of the Two-Faced Mailboxes
Literary Hub
Created by Grove Atlantic and Electric Literature
Sign Up For Our Newsletters
How to Pitch Lit Hub
Advertisers: Contact Us
Privacy Policy
The best short stories ever written
Modern life is a busy affair and sometimes, a short story offers the perfect form. Escape with these groundbreaking works, both classic and modern.
The short story, says Pulitzer Prize-winning writer Steven Millhauser, has powers the novel only dreams of. "The novel is the Wal-Mart, the Incredible Hulk, the jumbo jet of literature," he wrote in his essay,  The Ambition of the Short Story . "[And yet] the short story apologises for nothing. It exults in its shortness. It wants to be shorter still. It wants to be a single word. If it could find that word, if it could utter that syllable, the entire universe would blaze up out of it with a roar. That is the outrageous ambition of the short story, that is its deepest faith, that is the greatness of its smallness."
Many of history's finest novelists have tried their hand at the short story, and some are even best-known for their prowess in this form. Think of  John Cheever ,  Katherine Mansfield  and  Tessa Hadley , all of whom appear on this list. Elsewhere, short stories offer unfamiliar readers an opportunity to dip their toe into a writer's style, or else see a different side of them altogether:  James Joyce ,  Carson McCullers  and  Ian McEwan , arguably best-known for their novels, can all be accessed in a different way through their short fiction. 
Readers continue to show a huge appetite for the short story and it's no wonder when modern writers such as  Lauren Groff ,  Daisy Johnson  and  Ottessa Moshfegh  have turned out some of the most critically-acclaimed collections of recent years. There have even been viral short story sensations: 2017's  Cat Person , a tale of romance gone wrong, captured the cultural zeitgeist and sparked conversations around the world immediately after its publication in the  New Yorker .
So, without further ado, here are 50 of literature's greatest short stories to entertain, distract, reassure and inspire – just what a short story should do. 
What did you think of this article? Email  [email protected]  and let us know.
Sign up to the Penguin Newsletter
By signing up, I confirm that I'm over 16. To find out what personal data we collect and how we use it, please visit our Privacy Policy
Features for Creative Writers
Features for Work
Features for Higher Education
Features for Teachers
Features for Non-Native Speakers
Learn Blog Grammar Guide Community Academy FAQ
Grammar Guide
25 Best Short Stories of All Time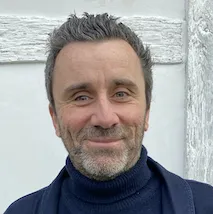 Alex Simmonds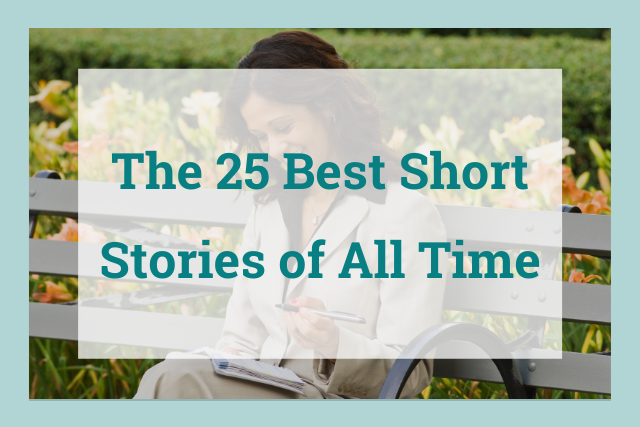 How do you capture the human condition in a few pages? With difficulty. Which is why many writers argue that short stories are harder to write, and a much purer form of writing than novels.
The perfect short story might be comedic, fast-paced and exciting, descriptive, or poetic. But the one thing it must do? Get the reader hooked quickly .
Everything must be perfectly weighted and have a purpose.
What Is the Best Short Story Ever Written?
What are the best short story collections, what is a good example of a short story, what makes a perfect short story.
An impossible question to answer, but we can try to get close.
We've put together a list of 25 of the most iconic, most anthologised, best written, or most well-known short stories of all time.
To start us off, here are some authors that many consider to be the masters of the short story. We've highlighted some of their most popular works, but check out their full collections for classic examples of incredible short stories.
1. "The Dead" by James Joyce
The stories in Dubliners are depictions of life in Dublin around 1910. T. S. Eliot, amongst others, described The Dead as "one of the greatest short stories ever written."
Irish middle-class life jumps from the page, as Gabriel Conroy gives a speech at a family party and finds his principles and beliefs challenged.
There is a lyrical, melancholic tone as his thoughts move from awkward social encounters, to Irish nationalism, to the role of the dead in people's lives. It offers a beautifully accessible route into the world of an often-inaccessible writer.
2. "The Lottery" by Shirley Jackson
Who knew that a story about a village lottery could cause so much anger and outrage?
Yet Jackson's dark, modern gothic tale caused a flood of complaints to The New Yorker . People demanded to know where such a horrific lottery was taking place!
The Lottery , written in 1948, remains chilling to this day and perfectly captures the potential of human beings to both accept and participate in a shocking act of ritual violence in the name of faith and tradition.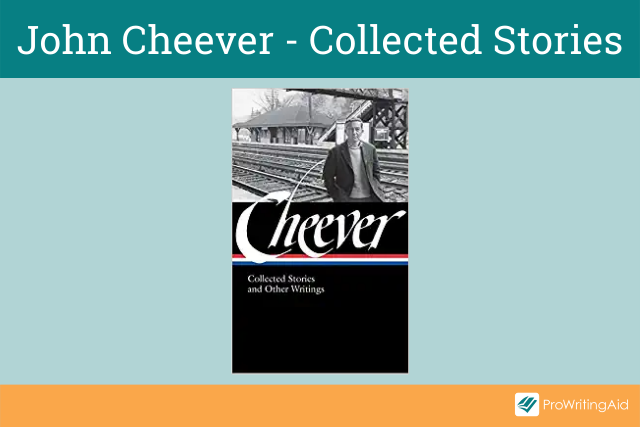 3. "The Swimmer" by John Cheever
Cheever's short stories veer from realism to satire to fantasy, often in the space of the same sentence.
Below the surface of the cocktail parties that greet new readers, are puzzling fables about radio transmissions of private conversations ( The Enormous Radio ) or brothers attacking one another unexpectedly ( Goodbye My Brother ).
The Swimmer is his best-known story and certainly the most anthologized.
A boozy jaunt through the pools and backyards of middle America, the story swings from social commentary about mid-century, middle American sensibilities in Shady Hill, to a surreal and melancholic dream fable of the passing of the seasons and a man losing everything he has in his life.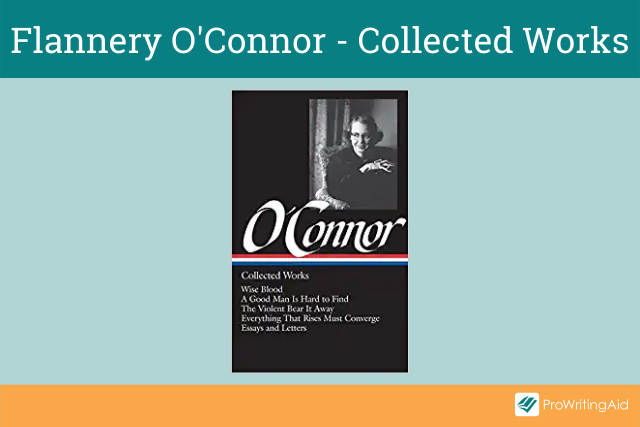 4. "A Good Man Is Hard to Find" by Flannery O'Connor
It is almost cast in stone that any list of great short story writers must mention Carver, Cheever, and O'Connor together, as the greats of American short story writing.
Known for her southern gothic stories, O'Connor's A Good Man Is Hard to Find is her most popular work.
It tells the tale of a southern family who gets stranded on a road trip and encounters a criminal gang. As usual with O'Connor, it is a humorous, but dark and vicious tale, confronting notions of good and evil.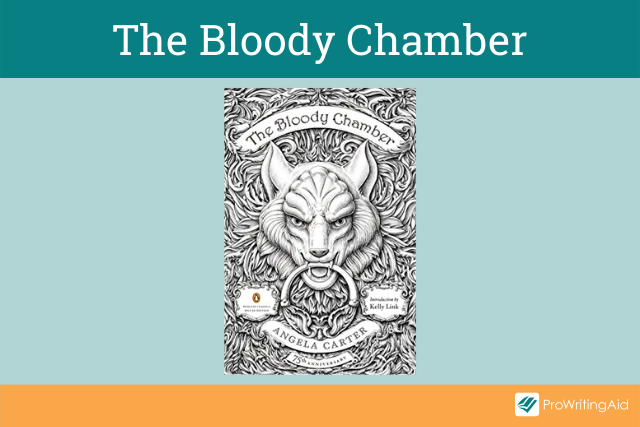 5. "The Company of Wolves" by Angela Carter
Carter's reworking of fairy tales in The Bloody Chamber challenged the way women were represented in classic tales of western culture.
Turning the tropes of fairy tales and gothic fiction on their head, Carter created heroic and sexually liberated female protagonists. In her most famous story, The Company of Wolves , Red Riding Hood becomes a confident and beloved heroine, who defeats the wolf by seducing and taming him.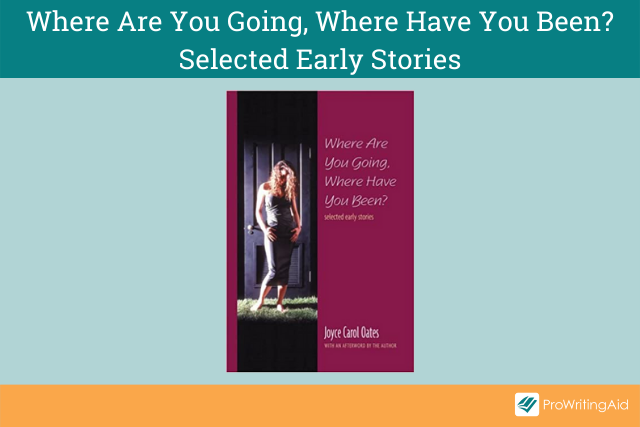 6. "Where Are You Going, Where Have You Been?" by Joyce Carol Oates
Joyce Carol Oates's impeccable short stories are known for their representation of violence and evil in American society.
"Where are you going, where have you been" is one of her finest. It is about a 15-year-old girl who meets a stranger, who is trying to coax her into coming with him.
Inspired by three real life murders in Arizona the story has been anthologised many times and is regularly featured on English literature courses around the world.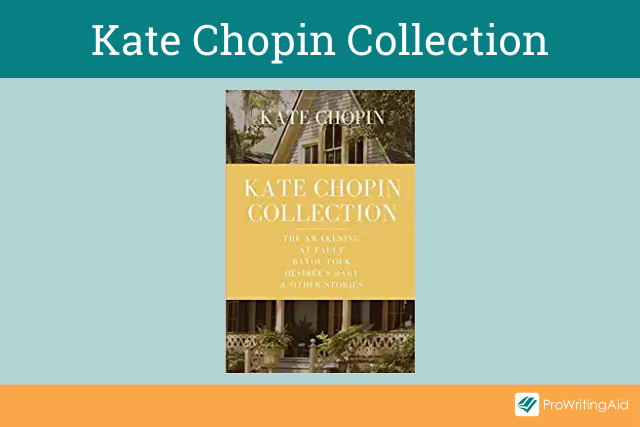 7. "Desiree's Baby" by Kate Chopin
Causing widespread outrage on first publication, Kate Chopin set her 1893 story of race relations in Louisiana just before the Civil War.
It examines gender and discrimination through the story of Desiree, who is adopted by wealthy French Creoles and who later marries Armand.
When Desiree gives birth to a mixed-race baby, Armand forces her to leave. Chopin was fascinated with women's identities in all her stories, and this was one of her finest.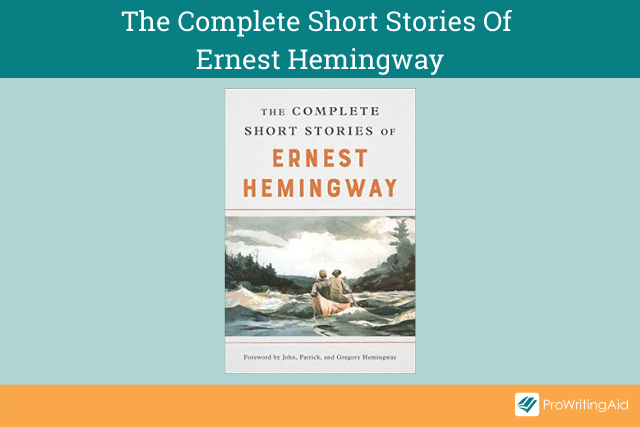 8. "Hills Like White Elephants" by Ernest Hemingway
Eternally imitated but never bettered, few writers have influenced as many as Ernest Hemingway.
Any number of his stories could have made this list – from the early noir of The Killers to the pathos of confronting death in The Snows of Kilimanjaro . However, if you had to pick one from the best Hemingway short stories, then it would surely be Hills Like White Elephants (1927).
A man and woman are waiting for the train whilst discussing an operation the man wants the woman to have.
The story's genius lies in how the whole thing is about abortion, but it is never actually mentioned. A masterclass of simplicity, by the undisputed master of minimalism.
All of the stories below represent some of the best storytelling in the last century. You've probably heard the classing writing advice to read more than you write. With short stories, you get all the elements of brilliant story structure, description, character, and voice, but in bite-sized pieces.
Even if you don't enjoy some of the titles on this list, you can still learn from the way they were written—often in one sitting!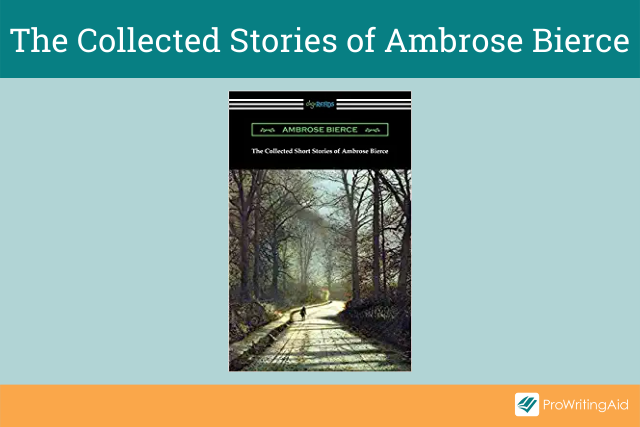 9. "An Occurrence at Owl Creek Bridge" by Ambrose Bierce
This frequently anthologized story is simple enough; a civilian who has carried out a mission for the confederacy is being hanged on a bridge in Alabama.
But it is the story's portrayal of this "occurrence" as a part of war, its unreliable narrator, and its innovative use of the stretching of subjective time, that has seen the story influence generations of writers.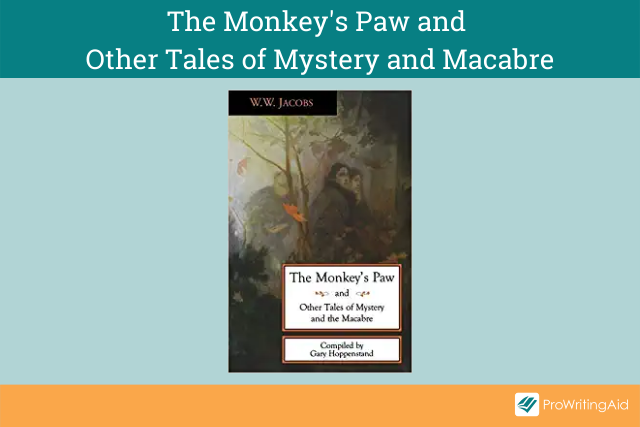 10. "The Monkey's Paw" by W W Jacobs
Some stories are on this list because they are the best written short stories of all time.
Others, such as The Monkey's Paw , are here because of their iconic place in our imaginative lives.
W W Jacobs took the ancient story of magic wishes and rewrote it as a supernatural short story, dealing with the notion of unintended consequences. The tale is as creepy today as it was in 1902 when it was first published.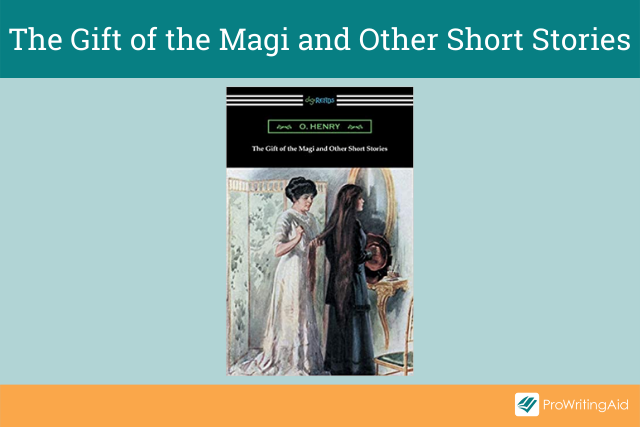 11. "The Gift of the Magi" by O. Henry
You will not find a more compact tale about sacrifice and the Christmas spirit than The Gift of the Magi . It is for this reason that the story has been adapted countless times, including over 18 movie adaptations.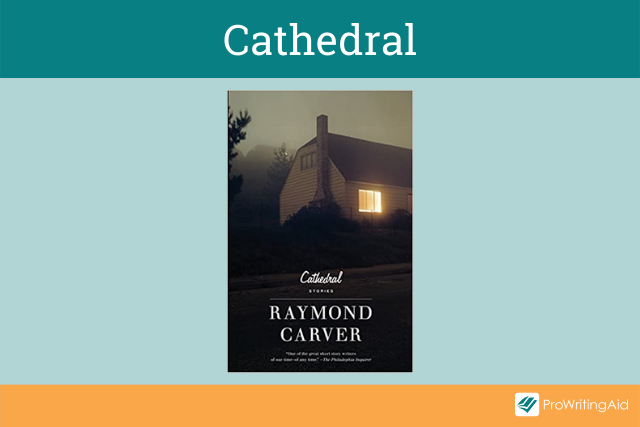 12. "Cathedral" by Raymond Carver
Most critics agree that alongside Chekhov , the grand master of the short story is Raymond Carver.
His stories exhibit a stripped back, minimalist examination of American working-class life. He reinvigorated the form in the 1980's after it had gone out of fashion.
Two of his stories that are cited most often are, What We Talk About When We Talk About Love and Cathedral . Both have been heavily anthologized, but the latter is perhaps the more important and well known of the two.
The story is about a prejudiced man whose wife's old blind friend comes to visit. Amidst Carver's classic working-class landscape, Cathedral portrays a distrusting narrator having a moment of revelation and catharsis.
The final moments of the story, as the two men try to draw the Cathedral together, represent the high point of American short story telling.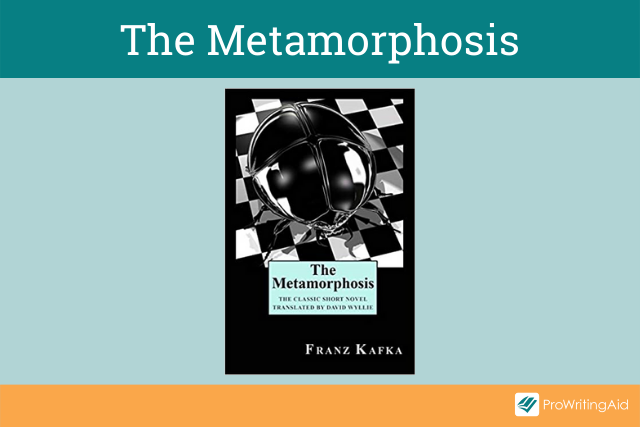 13. "The Metamorphosis" by Franz Kafka
Can there be any more famous first line in the history of literature than this?
"As Gregor Samsa awoke one morning from uneasy dreams, he found himself transformed in his bed into an enormous insect."
Kafka's stories are pregnant with multiple meanings and devoid of answers.
In the Penal Colony is possibly his finest short story, but The Metamorphosis is his best known, and most anthologised.
Perhaps this is because of the story's parallel meanings or perhaps it is simply because there is something intriguing about a man who wakes up having turned into an insect.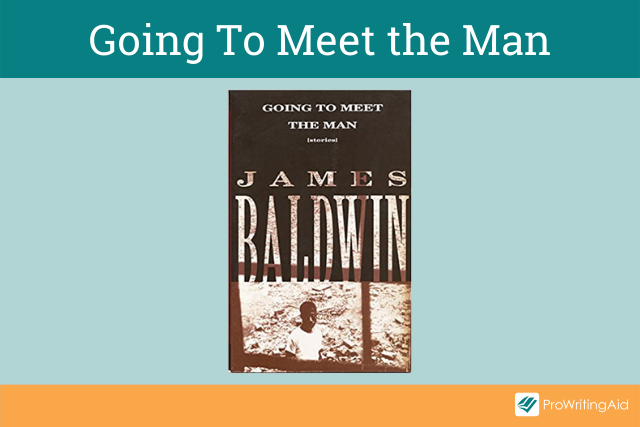 14. "Sonny's Blues" by James Baldwin
Sonny's Blues is a perfectly crafted short story about an algebra teacher in Harlem and his brother Sonny who is hooked on heroin.
Baldwin portrays the darkness looming over African Americans, and the narrator sees that drugs are for many, including his brother, a way of coping.
The darkness in their lives is contrasted with the "atmospheric lighting" of the jazz club and the "circle of light" the musicians play under. By far the best story ever written about jazz, the story follows a long tradition of proclaiming the artist as a prophet.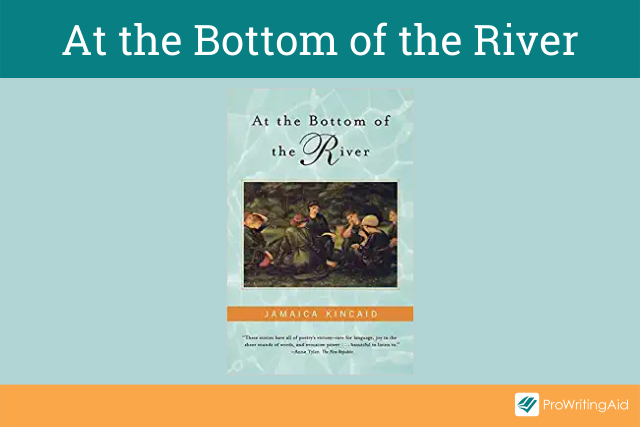 15. "Girl" by Jamaica Kincaid
A stunning and inventive piece of writing that first appeared in The New Yorker , Girl is a single 650-word sentence of dialogue between a mother and daughter.
Most of the dialogue is the mother instructing the daughter about how she must become the perfect woman and fit into society in Antigua. She passes down the same patriarchal roles for women that she was taught as a child.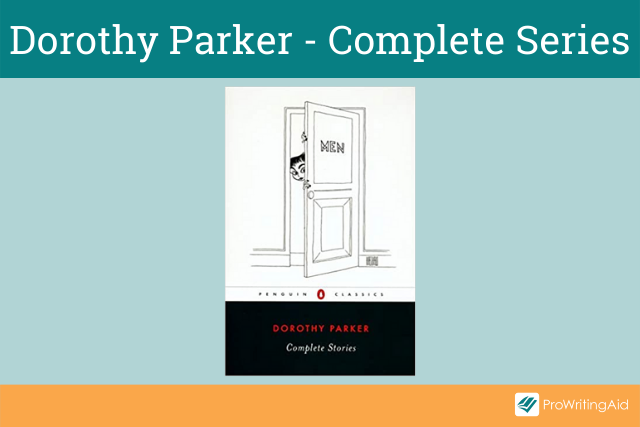 16. "A Telephone Call" by Dorothy Parker
On one level, this is a story about dating and agonising over whether the phone is going to ring.
On another level, Parker explores the precarious place of women in society in 1928. Parker argues that women depend on men and God and act irrationally and insecurely when they should aim for self-reliance.
Short stories are, well, short. They require you to be exact with your language, specific with your details, and vivid with your imagery.
When writing a short story, you need to make sure that every sentence—every word, even—is working to draw your reader in. But what does that actually mean?
One place where writers lose specificity is in their verbs. Sometimes, we hide strong verbs behind combinations of weaker verbs and adverbs, like this:
She'd made a decision. It was time to make a change.
Let's run that through ProWritingAid.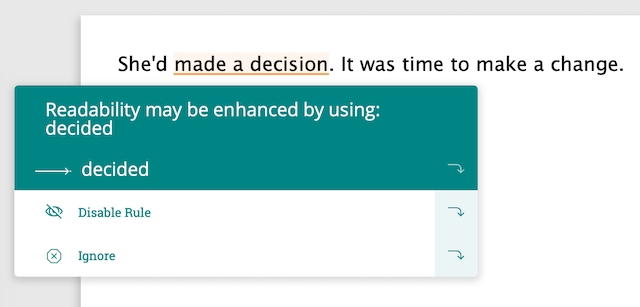 She'd decided. It was time to make a change.
Now the sentences sound more punchy and less repetitive, all with one simple change.
Try ProWritingAid today to learn more about creating specific, engaging sentences that will make your short story shine.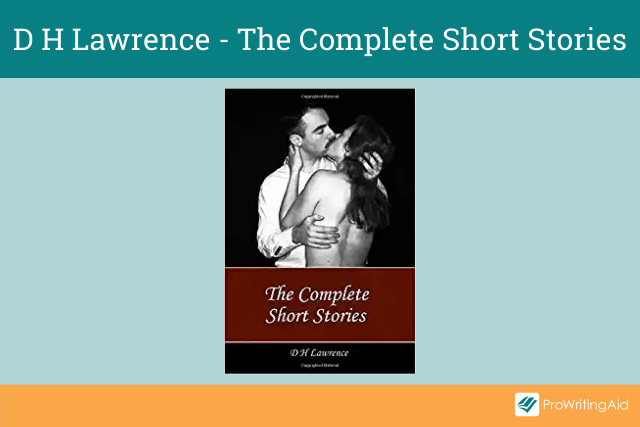 17. "The Rocking Horse Winner" by D H Lawrence
First published in 1926, The Rocking Horse Winner by Lawrence concerns a boy, Paul, who wishes to help his no-luck mum by proving he can be lucky.
He does this by riding his rocking horse into a frenzy, which allows him to predict real horses in races.
The family wins a great deal of money until things come to an abrupt and dark end. Most often viewed as a Freudian cautionary tale, it represents a high point in Lawrence's short fiction.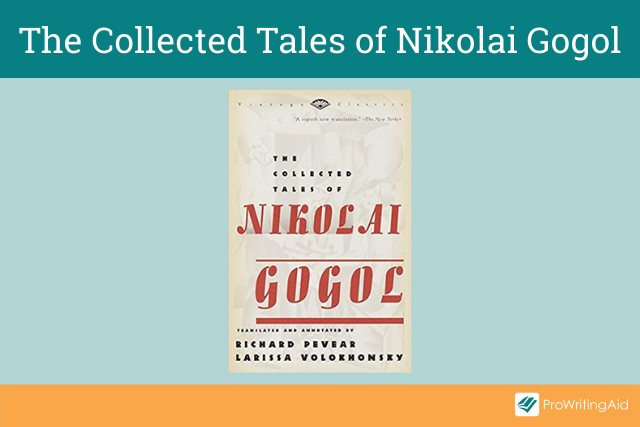 18. "The Nose" by Nikolai Gogol
Nikolai Gogol was one of the most influential writers in Russian history, with Borges, Nabokov, Kafka, and Tolstoy all citing him as a major influence.
The Nose (1836) is his best and most famous work. Satirizing life in a totalitarian regime, The Nose tells the story of a Russian official whose nose wants to live independently from the rest of his face and body.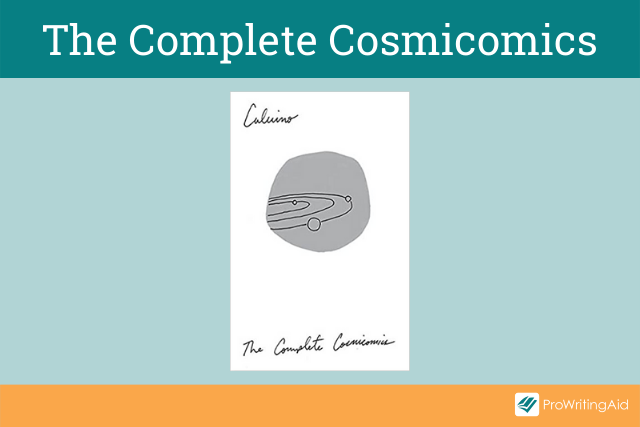 19. "The Distance of the Moon" by Italo Calvino
Calvino's tale is the perfect example of magical realism, imagining a world where the moon was much closer to the Earth than it is today—when standing on the top of a ladder "you could just touch the moon if you held your arms up."
Underlying the more whimsical elements of is a sensual story of a man being in love with another man's wife. The moon is the star of The Distance of the Moon , though, and as one Goodreads reviewer suggested, this story is "strange, but enjoyable."
20. "The Body" by Stephen King
Unfortunately, there isn't enough room here to list the best sci-fi short stories or the best horror stories (or even the best Stephen King short stories) , but Stephen King does manage to sneak onto the list anyway.
Known for his horror fiction, King has also written some heart-breaking, lyrical short stories, and is an astonishingly talented short story writer.
Certainly, two of his stories deserve a place on any list of the greats.
The first is Rita Hayworth and Shawshank Redemption (the source material for the most highly rated film of all time).
The second is The Body , a bittersweet, coming-of-age masterpiece, about four young friends looking for a dead body (made into another popular film, Stand By Me ).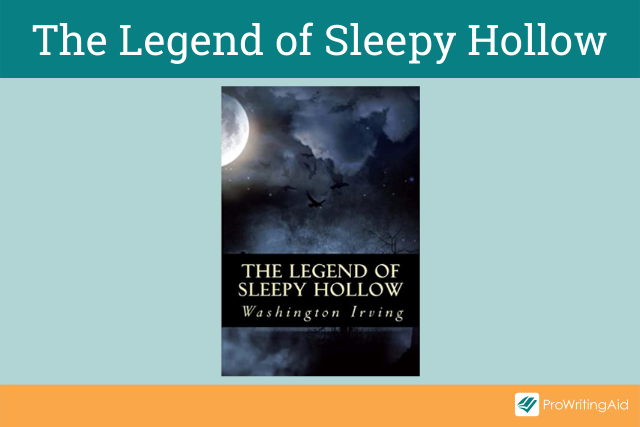 21. "The Legend of Sleepy Hollow" by Washington Irving
This entry has embedded itself deeply in popular culture.
Irving's other famous story Rip Van Winkle could also be here, but it is The Legend of Sleepy Hollow that makes the cut, simply because it features ghosts and a headless horseman, looking for his head!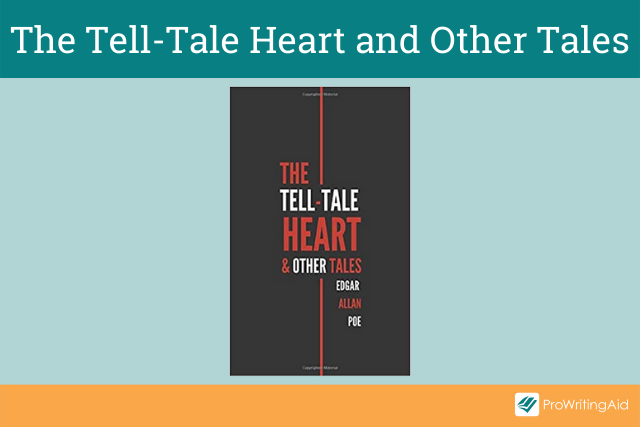 22. "The Tell-Tale Heart" by Edgar Allan Poe
Poe's story of losing one's sanity and a beating heart under the floorboards is the one that most people remember.
The Tell-Tale Heart is technically accomplished, from the use of the unreliable narrator to the hallucinatory writing style as the narrator goes slowly mad. Frequently adapted and referenced in books, TV shows, and movies over the last century, no list of great short stories can ignore this American gothic classic.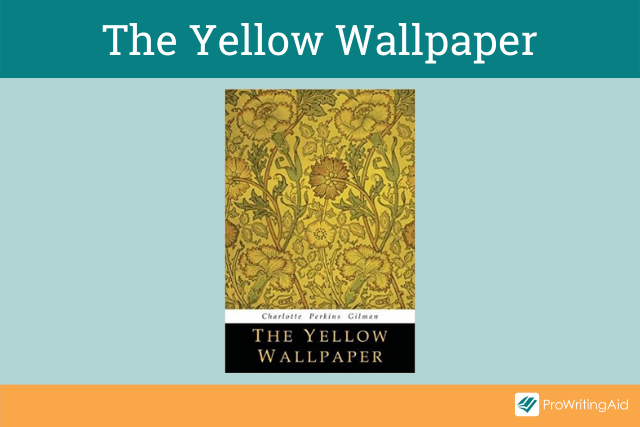 23. "The Yellow Wallpaper" by Charlotte Perkins Gilman
As relevant as ever, The Yellow Wallpaper is often cited as the first feminist story readers come across.
Concerning itself with women's mental health, it follows the deterioration of a woman who is confined to her room by a controlling husband.
Staring at the wallpaper, it changes form: "At night in any kind of light, in twilight, candlelight, lamplight, and worst of all by moonlight, it becomes bars!"
24. "I Bought A Little City" by Donald Barthelme
Donald Barthelme is on this list because of his incredibly unique, postmodern voice and the dazzling experimentation that went into his short stories.
In I Bought a Little City (1974), a man buys a city and gradually becomes more and more despotic in his attempted stewardship of that city. In trying to better the city, he strips away its individuality and creates conflict.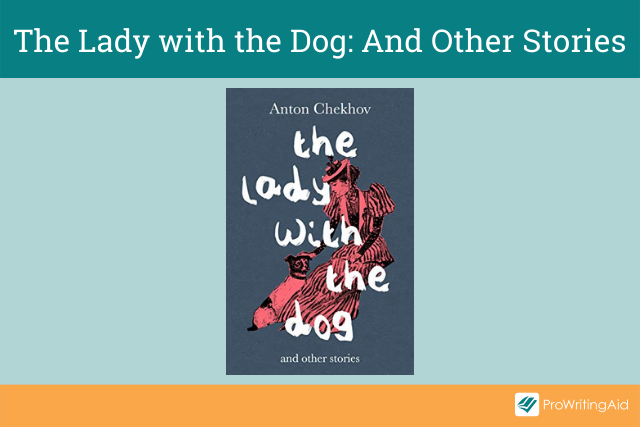 25. "The Lady with the Dog" by Anton Chekhov
Writers who are on the record as being heavily influenced by Chekhov include Raymond Carver, Alice Munro, Katherine Mansfield, Ernest Hemingway, Tennessee Williams, and Flannery O'Connor.
John Cheever noted wryly that he was one of "8 or 10 American writers described as the American Chekhov."
Why is he rated so highly? Perhaps because he was the first writer to concentrate less on the development of the plot, and more on uncertainty, reticence and mood, via his highly complex characters.
Chekhov was the first writer to truly reflect the mundane ordinariness of life and the infinite strangeness of people.
The Lady with the Dog , a story of two people in unhappy marriages, ends up (as most of his stories do) with the characters in the same place as they started, but with more uncertainty about the world and less confidence in their own view of things.
Inspired to Write Your Own Short Story?
Don't forget you can use ProWritingAid's Writing Styles to help you set the right tone.
Have we missed any of your favorites off the list? Let us know in the comments.
Are you ready to write your novel? Download this free book now :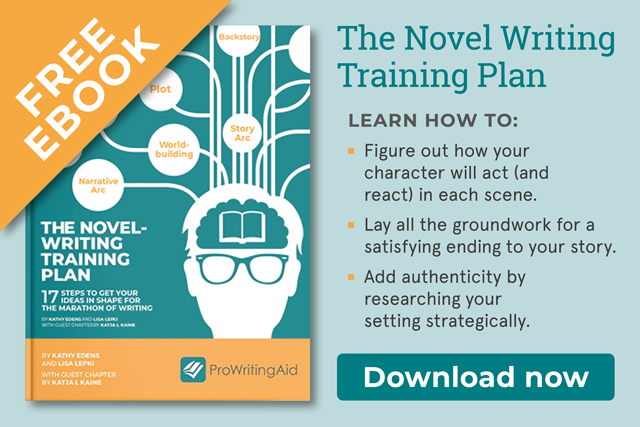 This guide helps you work out your narrative arc, plan out your key plot points, flesh out your characters, and begin to build your world.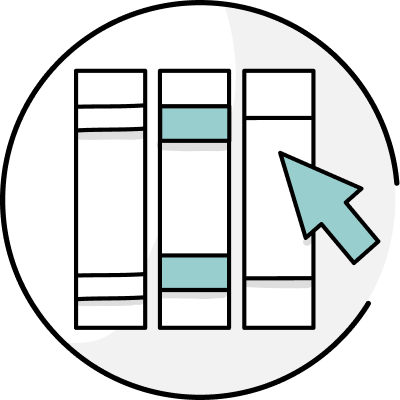 Be confident about grammar
Check every email, essay, or story for grammar mistakes. Fix them before you press send.
Alex Simmonds is a freelance copywriter based in the UK and has been using words to help people sell things for over 20 years. He has an MA in English Lit and has been struggling to write a novel for most of the last decade. He can be found at alexsimmonds.co.uk.
Get started with ProWritingAid
Drop us a line or let's stay in touch via :
Best Off-Road Vehicles
Tequila Meets Wine: A Tasty Union
Why Foods High in Soluble Fiber Are Vital
Taco Bell's Mexican Pizza Is Returning
Best Hamstring Exercises for Men
The Manual may earn a commission when you buy through links on our site.
Treat your mind: These are the best short stories ever written
From contemporary to sci-fi, these are the best short stories.

Curling up with a good book is a quintessential pastime. You can argue it's better than a movie binge. However, what did the writer have to do to get it into your hand? It's been argued by many writers that penning a good short story is much harder than writing an entire novel . With the latter, there's plenty of space to unpack character, theme, and plot. With a short story, however, every word counts. The best short stories speak volumes within a few slim pages.
To that end, there are a smattering of short stories that stand out from the crowd. Admittedly, it is difficult to call them the best short stories because quality is subjective. But rest assured that those you'll find recommended here are almost universally considered some of the most important little works of literature ever thanks to some combination of their revolutionary style, timeless storytelling, or influence on nearly all writers to follow. Some of these are classic tales that have been beloved for decades while others are from current authors who are still breaking literary ground today, but they are truly great short stories one and all.
The Tell-Tale Heart by Edgar Allan Poe
Few genres have made as much use of the short story format as horror, and it's difficult to say that any such writer stands above Poe. Known for penning many gothic masterpieces, The Tell-Tale Heart is Poe's most renowned short story. Narrated by a murderer whose sanity gradually slips as he meditates on his crime and is haunted by the beating heart of his victim, this story helped to set the standard for early gothic romanticism.
The Lottery by Shirley Jackson
First released in The New Yorker in 1948, The Lotter y is a masterwork of grim atmosphere and troubling themes. The story of a small village lottery — the winner of which will be stoned to death — it almost singlehandedly created the modern concept of gothic horror thanks to its gloomy atmosphere and use of thought-provoking, disturbing irony.
Here's how to hack your sleep for your best night's rest
These are the best fantasy books to indulge in this weekend
The 30 best biographies to add to your reading list
The Yellow Wallpaper by Charlotte Perkins Gilman
Published in 1892, The Yellow Wallpaper is another classic of early-modern gothic horror, though it emphasizes psychological distress over some of the more fantastic elements embraced by Gilman's peers. The tale of a woman who is confined to her bedroom as part of a rest cure for her so-called hysteria, as the narrator slips into madness she becomes increasingly enamored by the yellow color of her room. Considered a cornerstone of early American feminist writing, its commentary on the oppressive impact of patriarchy remains relevant to this day.
Giovanni's Room by James Baldwin
Toeing the line between short story and novella, this semi-autobiographical narrative centers around a young American living in Paris whose affections are torn between his girlfriend and an Italian bartender named Giovanni. Not only is this a wonderfully written work by one of the 20th century's greatest Black thinkers, writers, and activists, but it is held in high regard for its open and complex portrayal of bisexuality and same-sex relationships.
The Dead by James Joyce
The most renowned installment in Joyce's Dubliners, The Dead is about a young Irishman whose family holds him in the highest regard thanks to his practicality and level-headedness. When he attends a party, however, his principles are challenged as he is pushed to confront his own mortality. Arguably the famed writer's most accessible work, it nonetheless shows his ability to bury deep themes in seemingly straightforward stories.
The Metamorphosis by Franz Kafka
Not only is The Metamorphos is one of the greatest short stories ever written, but it was an important forebearer of the Surrealist movement that would emerge shortly after its publication in 1915. The story of a salesman who wakes up one morning to find, much to his alarm, that he has turned into a beetle, there has been much debate over its meaning, but all agree that it is a masterful look at alienation in the modern age.
Hills Like White Elephants by Ernest Hemingway
Papa Hemingway wrote several short stories that could be ranked among the best of all time, but Hills Like White Elephants is perhaps his most brilliant effort thanks to how he talks directly about a subject without ever bringing it up at all. The story of a young couple waiting for a train as they discuss some never-clarified operation, it is nevertheless obvious that the man is attempting to pressure the woman into having an abortion. It is a masterpiece of subtlety and simplicity from a writer who is perhaps the greatest at packing an abundance of meaning into a minimal word count.
Cathedral by Raymond Carver
By the late 1970s, short stories were waning in their public appeal. Then Raymond Carver rose to prominence and wrote some life back into the format with his unrivaled application of minimalism. The most renowned example of this was Cathedral , which is about a man's jealousy toward his wife's blind friend. By the time the two men bond over the image of a cathedral — which only one of them can actually see — the reader is left floored by the elegant simplicity of the story's deceptively powerful ending.
Stories of Your Life by Ted Chiang
When a fleet of spaceships arrives on Earth, a team of scientists is tasked with figuring out how to communicate with the extraterrestrial pilots. As linguist Louise Banks learns more and more about the alien language, she discovers that the solution to mounting problems seemingly brought with the visitors involves her own personal relationship to time. A pint-sized masterpiece by one of the greatest living science fiction writers, Chiang's elegant yet complex story was made into an acclaimed feature film, Arrival .
On the Honeymoon by Javier Marias
One of the greatest writers of the past several decades, Javier Marias' name is essentially on every shortlist for the Nobel Prize in literature. While novels account for the vast majority of his work, he did release a collection of short fiction called When I Was Mortal . Perhaps the best story in the book is On the Honeymoon , which tells the story of a newly married man who watches the street outside a hotel window as his wife is sick in bed. Drama ensues when he catches the eye of a distraught looking woman. Within 20 pages, Marias uses all the literary tools that he is known for wielding in books 20 times longer.
A Good Man Is Hard to Find by Flannery O'Connor
If Hemingway and Carver make up two points of the Holy Trinity of great American short story writing, Flannery O'Connor is the third. She's also wildly regarded as the greatest of Southern Gothic writers. Without a doubt her most famous work is A Good Man Is Hard to Find, which tells the story of an arguing family that ends up stranded after a car crash, with horrible consequences.
Frequently Asked Questions
There's no consensus, and what matters most is the short story you gravitate toward. There certainly are some widely known ones. Edgar Allen Poe's The Tell-Tale Heart, for example, is legendary. The Metamorphosis, first published in 1915, is another. Even religious texts like the Bible and Qur'an contain short stories full of lessons and symbolism.
If you're new to short stories, consider trying out different genres and time periods to see which you lose yourself in the most. You may find your tastes change over time or based on your mood. Either way, taking time to read can be a way to engage your mind and relax without screens (unless you're using a tablet, in which case consider turning notifications off to "unplug.")
Editors' Recommendations
The 13 best Stephen King books to read, ranked
These are 12 of the best gifts for the women in your life
Sate your wanderlust with the best travel documentaries and shows on Netflix
The best history books to transport yourself to the past
The greatest Vietnam War books ever written
Are you obsessed with The Last Of Us? We don't blame you — it's a fantastic show. Unfortunately, most video game movies and shows suck. Few things feel so unquestionably true, and that knowledge can make looking forward to an adaptation of your favorite game an especially tricky proposition. While it's fair to be distrustful of any potential adaptation of a beloved gaming property, there are a few exceptions to the rule. These video game-based movies aren't perfect, but they do manage to have some real fun with the games that they're based on. Even better, they often double as great action movies. One can only hope that in the future, more great video game adaptations will make it to the big screen. For now, though, these are the best video game movies you can watch right now.
If you've seen all of these, check out this list of our favorite movies on Netflix, Amazon Prime, Hulu, or Disney+.
Even though you may spend more time with your girlfriend than anyone else on your gift list, buying a gift for her can be the toughest box to check off. There's a lot of pressure on guys to get the perfect gifts for their girlfriend, and expectations can be high. Should it be romantic? Practical? Sentimental? Fun? The truth is, any gift you give your girlfriend can be perfect as long as it comes from your heart. That said, we know buying girlfriends gifts is challenging, so we've put together a list of ideas. They span the gamut in terms of interests and prices, allowing you to suit your needs and find the best gift for your girlfriend.
For the Audiophile Skullcandy Crusher ANC Headphones
It's the most wonderful time of the year: The Manual Awards season! For our sleep awards, we totally slept on it, all of it: Mattresses, pillows, sheets, vitamins and supplements, and sleep aids/technology. We've tried all sorts of stuff in and out of bed this year in order to help you find the best products that will help you get a better night's sleep.
Over the course of the year, we've tested a wide variety of products: Items from major multinational brands, items from up-and-coming small businesses, items imported from various corners of the world, and items made right here in the U.S. We understand that you face all sorts of stressors in your life that can make sleeping more difficult. Hopefully, the fine sleep products featured below will help you overcome those adversities and achieve the good night's sleep you need to feel better the next day.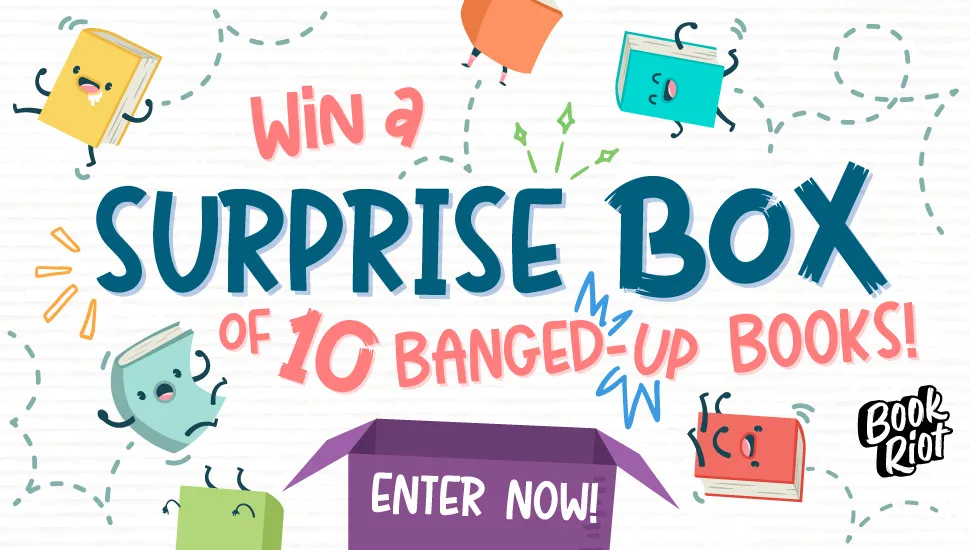 The Best Short Stories of All Time
Annika Barranti Klein
Annika Barranti Klein likes books, obviously.   Twitter: @noirbettie
View All posts by Annika Barranti Klein
What are the best short stories of all time? How does one measure such a thing? One might look at famous short stories, iconic short stories, but how do we define that? Are the best short stories the stories that have best stood the test of time? If so, what does that mean? Perhaps they are still in every reading list, from middle school English class to postgraduate literary studies. Perhaps the best short stories ever written simply take root in our minds, our hearts, our very souls, demanding that we remember their imagery, their characters, their plots, the way they made us feel .
In an effort to keep this from simply being a list of my personal favorite short stories of all time, I solicited suggestions from other Rioters, and owe a debt to Anne Mai Yee Jansen, Connie Pan, Elisa Shoenberger, Eileen Gonzalez, Chris M. Arnone, Cassie Gutman, Carina Pereira, Nikki DeMarco, Jaime Herndon, Margaret Kingsbury, Sarah Davis, Rachel Brittain, Laura Sackton, Patricia Thang, Jamie Canavas, Liberty Hardy, Tika Viteri, Kelly Jensen, and Lyndsie Manusos for filling out this list. You all have brilliant taste, thank you.
Despite my efforts, I am sure I've left off one or two of the best short stories. Please forgive me, and remember: I did it on purpose.
In alphabetical order by author's last name.
"Quiet Please" by Aimee Bender in The Girl in the Flammable Skirt
A librarian looks to patrons for sex on the day her father dies. NSFW!
"Where to Hide in a Synagogue" by Karen E. Bender in The New Order
Two women discuss what to do if there is a shooter in their synagogue. (Content warning for, well, that)
"The Fall River Axe Murders" by Angela Carter in Burning Your Boats
What happens in the seconds leading up to Lizzie Borden's parents' infamous murder? Carter sets the scene.
"Division by Zero" by Ted Chiang in Stories of Your Life
Perhaps "Story of Your Life" is a more obvious choice, but this story uses mathematics in such a clever way that it captures the imagination of any reader.
"The Story of an Hour" by Kate Chopin in The Awakening and Selected Stories
A woman is told of her husband's death, and everyone fears she will become ill — but what if it isn't actually bad news?
"Eleven" by Sandra Cisneros
What's it like to be a year older? Is eleven different than ten?
"The Secret Lives of the Nine Negro Teeth of George Washington" by P. Djeli Clark
George Washington's teeth weren't made of wood; they were stolen from enslaved people. Clark tells their stories.
"A Scandal in Bohemia" by Arthur Conan Doyle
Sherlock Holmes attempts to recover a photograph from Irene Adler (or "the woman") for a client.
" The Nutcracker and the Mouse-King " by E.T.A. Hoffmann, retold by Alexandre Dumas
A young girl saves a Nutcracker from the Mouse King, and is told the story of Princess Pirlipat by her Uncle Drosselmeyer. Tchaikovsky's ballet is based on the Dumas version, so it is my choice here — but a comparison read of Hoffmann and Dumas is a delight.
"Pre-Simulation Consultation XF007867" by Kim Fu in Lesser Known Monster of the 21st Century
A conversation between a customer and the operator of a simulation and a potential customer. The simulation has rules.
The Yellow Wallpaper by Charlotte Perkins Gilman
A postpartum woman's physician husband makes her stay alone in a room that haunts her, but she knows she is ill, not hysterical.
"A Jury of Her Peers" by Susan Glaspell
While the sheriff looks for evidence of murder in a mysterious death, his wife and a neighbor woman find it by looking at things the men deem unimportant. Based on the author's play, Trifles .
A Witch's Guide to Escape: A Practical Compendium of Portal Fantasies by Alix E. Harrow
Some people come to the library looking for an escape; some librarians know just the books to push them toward. This story won the Hugo and was nominated for the Nebula.
"The Summer People" by Shirley Jackson in Dark Tales
Every list includes her slightly more famous story "The Lottery," but have you read this one? A New York City couple decides to stay in their Vermont summer home for a few extra weeks, but the locals don't like that.
"The Dead" by James Joyce
Gabriel attends a family party and frets about a speech he is to give.
"Girl" by Jamaica Kincaid in At the Bottom of the River
A mother instructs her daughter on life in a single, 650-word sentence.
"Creature" by Lily King in Five Tuesdays In Winter
A girl takes a live-in babysitting job and observes the lives of the adults in the house while over-identifying with the heroine of Jane Eyre .
"This Is Paradise" by Kristiana Kahakauwila in This is Paradise
The locals at a Hawaiian resort observe the tourists while they go out to celebrate.
"The Ones Who Walk Away From Omelas" by Ursula K. Le Guin
Omelas is a utopia where everyone is happy and fulfilled, except one child who is kept miserable. (CW: ableist language)
"The Paper Menagerie" by Ken Liu in The Paper Menagerie
A man reflects on his childhood and the way his mother brought paper animals to life. This story won the Hugo, Nebula, and World Fantasy Award. It is also available as read by LeVar Burton .
"Mummy and Honey" by Shahriar Mandanipour, Translated by Sara Khalili, in Seasons of Purgatory
A man traps his family in a house that is falling apart, full of opium smoke, and has a hungry viper hidden beneath the floorboards.
"Mansion on the Hill" by Rick Moody
Andrew's sister has died by accident just before her wedding, and his memories of her are interspersed with his thoughts about his job.
"Spider the Artist" by Nnedi Okorafor
A woman in an unhappy marriage takes solace in her guitar, and makes a strange new friend through her music.
Welcome to Your Authentic Indian Experience™ by Rebecca Roanhorse
You work at the Experience, giving Tourists their choice — mostly they want the Vision Quest. But one of them wants more. Also available as read by LeVar Burton !
"The Prospectors" by Karen Russell
Two girls attend a party in a remote ski lodge where they discover that they are the only living guests.
"Robert Greenman and the Mermaid" by Anjali Sachdeva in All the Names They Used for God
A fisherman with insomnia meets a mermaid and loses interest in his life on the shore.
"To Esme—With Love and Squalor" by J.D. Salinger in Nine Stories
A man reminisces about the time when he was about to deploy in World War II and met a young lady who corresponded with him.
"The Werewolf Gambit" by Robert Silverberg in The Ultimate Werewolf
A man claims to be a werewolf to get his date to come home with him, and is surprised when she readily agrees.
"Three Women of Chuck's Donuts" by Anthony Veasna So in Afterparties
A woman and her daughters run a 24 hour donut shop. A customer comes in every night, buys an apple fritter, and sits for an hour without eating it.
"The Thing Waiting Outside" Barbara Williamson in Sherlock Holmes Through Time and Space
The children's parents have taken away their books, but there's one book still hidden, and they plan to use it.
"The Barrens" by F. Paul Wilson in The Barrens
A woman from the Pine Barrens reluctantly agrees to bring an old college friend she'd lost touch with into the Barrens to research the Jersey Devil. (CW: extremely dated man-writing-woman nonsense, but not overwhelmingly so, in my opinion)
How the Trick is Done by A.C. Wise in The Ghost Sequences
The magician is shot to death every night, and every night he comes back to life, until one night he doesn't.
"Standard Loneliness Package" by Charles Yu
The narrator's job is to feel other people's pain, but someday he hopes to buy himself a better life.
"The Sleeper" by Roger Zelazny in Wild Cards
This is the only story I've included that really doesn't stand alone well. Every time Croyd Crenson goes to sleep, he hibernates and wakes up in a new form, with new abilities.
Where to Find More Great Short Stories
If you're in search of more of the best short stories of all time, but don't know where to start, may I recommend starting with the various awards given to short stories? There's the Hugos and Nebulas for SFF, not to mention the World Fantasy Awards ; the Shirley Jackson Award , the Stoker , the Edgar , and the O. Henry ; the Ignyte and the Locus . Then there are anthologies such as The Longlist Anthology, Year's Best Science Fiction, and the Pushcart Prize. And of course, we have a few more recs for you in our short story archives — or see below to find more of the best short stories of all time.
Further Reading
Free Short Stories Online
Short Stories To Read in High School
Short Stories by Black Authors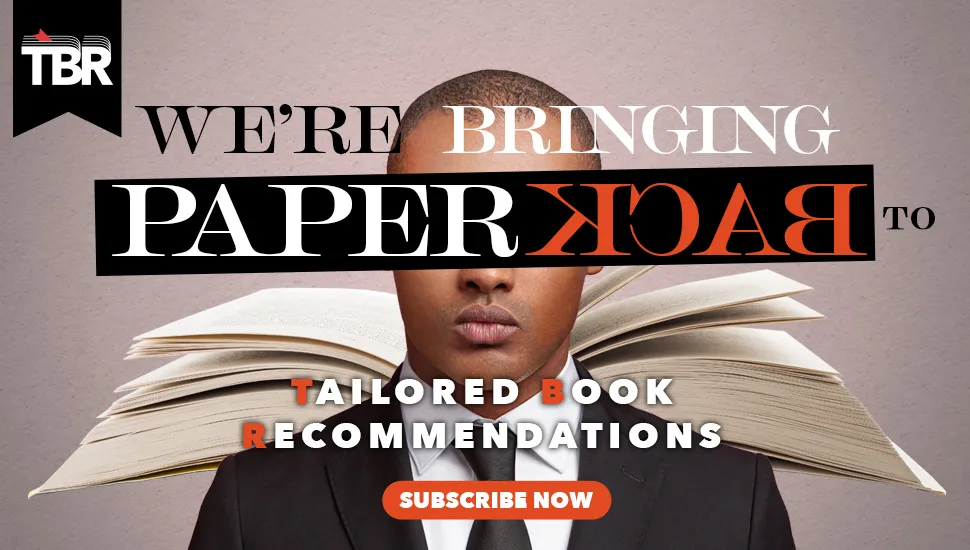 You Might Also Like
100 Great Short Stories
Okay, I lied. There are so many great short stories that I was unable to trim the list to 100 titles; so here are 160 Great Short Stories for you to enjoy. Click a button to find the best short stories from the authors below. We also have a great collection of Short Stories for Students and a library full of Children's Stories .
The Boy And The Filberts The Night Came Slowly One Summer Night The Coming of the King A Blunder Ex Oblivione Fat And Thin Hearts And Hands Amy's Question My Financial Career The Aged Mother Hermann The Irascible The Man in the Brown Coat The Death Of A Government Clerk The Father The Little Match Girl Louisa May Alcott: A Child's Biography The Terrible Old Man A Vine on a House The Open Window Witches' Loaves The Cats of Ulthar Mark Twain: A Child's Biography The Romance of a Busy Broker A Dead Woman's Secret A Chameleon A Respectable Woman On The Day of the Crucifixion The Dreamer Henry David Thoreau: A Child's Biography The Student The Unkindest Blow The Night Moth With a Crooked Feeler Alexandre The Thorny Road of Honor The Vendetta The Looking Glass The Selfish Giant Vanka The Merino Sheep A Duel The Cripple A Defensive Diamond The Wolves of Cernogatz Esme The Child's Story The Yarkand Manner The Diary of a Madman What Christmas Is As We Grow Older The Disappearance of Crispina Umberleigh The Schartz-Metterklume Method A Baby Tramp The Boarded Window Sredni Vashtar The Man In The Moon Eveline The Veteran The Log The Huntsman An Alpine Divorce A Defenseless Creature What You Want A Cosmopolite in a Cafe A Holiday Task The Model Millionaire Bertie's Christmas Eve The Colonel's Ideas The Tell-Tale Heart Transients in Arcadia Gentle Hand Jim Baker's Blue-Jay Yarn Jimmy Scarecrow's Christmas The Sphinx Without a Secret The Hand A Lickpenny Lover The Interlopers How the Leopard Got His Spots Two Friends A True Story, Repeated Word for Word As I Heard It The Lumber Room Babes in the Jungle The Unrest-Cure After the Race Springtime a la Carte The Last Dream of Old Oak Hyacinth According to Their Lights How I Edited an Agricultural Paper The Fly The Princess And The Puma The Striding Place The Nightingale and the Rose The Cop and the Anthem Federigo's Falcon The Masque of the Red Death The Mockingbird The Notary of Perigueux A Telephone Call Hands The Last Leaf The Cask of Amontillado Gabriel-Ernest The Way to the Dairy A Father's Confession The Furnished Room Chickamauga A Horseman in the Sky The McWilliamses And The Burglar Alarm Aloha Oe The Shoemaker And The Devil How the Widow Won the Deacon The Celebrated Jumping Frog of Calaveras County A School Story The Necklace A Retrieved Reformation The Bet The Doll's House Christmas Every Day Turkeys Turning The Tables The Last Fight In The Coliseum The Story of Keesh The Nice People The Affair at Coulter's Notch The Laughing Hippopotamus Berenice The Picture in the House One Autumn Night Pigs Is Pigs The Shed Chamber The Happy Prince Keeping Watch Skeleton Lake: An Episode in Camp The Moonlit Road The Alchemist "Girl" The Pimienta Pancakes The Enchanted Bluff Two Gallants The Old Man of the Sea Man From The South The Olive The Velveteen Rabbit Miggles A Hunger Artist The Tomb The Wind's Tale The Girl Who Got Rattled The Ransom of Red Chief Extracts from Adam's Diary Gooseberries "His Wife's Deceased Sister" The Star Gentlemen: The King! The Egg Mademoiselle Fifi The Namesake The Hungry Stones A Call The Darling A Little Cloud
Return to American Literature Home Page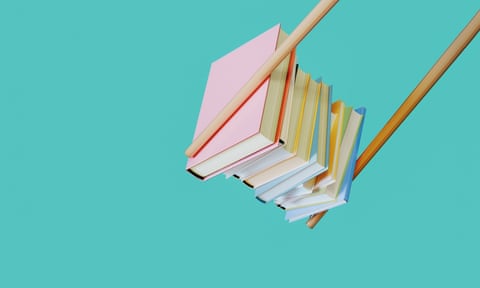 Bite-sized: 50 great short stories, chosen by Hilary Mantel, George Saunders and more
Quick and easily shared, is the short story the form for our times? Leading authors pick their favourites
"The Tribute" by Jane Gardam (1980)
John McGahern and Annie Proulx are among my favourite authors, but to dispel gloom I choose this story from Jane Gardam's 1980 collection The Sidmouth Letters . Reading this gleeful story in my expatriate days, I recognised the cast of "diplomatic wives", trailing inebriate husbands through the ruins of empire. Mostly dialogue, it is a deft, witty tale in which a small kindness – though not by a diplomatic wife – pays off 40 years later. I must have read it a dozen times, to see how its note is sustained and the surprise is sprung; every time it makes me smile with delight. Hilary Mantel
"The Stone Boy" by Gina Berriault (1957)
This great and underrated masterpiece is a meditation on good and evil and especially about the way that people's expectations and assumptions about us may wear us down and eventually force us into compliance with their view. But it is a much deeper and more biblical story than that and, like any great work of art, resists reduction. Berriault, who died in 1999, is known as a San Francisco writer. A wonderful sampling of her stories is available in Women in Their Beds: New & Selected Stories . George Saunders
"The Love of a Good Woman" by Alice Munro (1998)
Among the handful of short stories closest to my heart, I've chosen "The Love of a Good Woman" by Canadian writer Munro, from her 1998 collection of that name. It's about a murder – probably it's a murder, because nothing is certain – and a love match that depends on keeping that murder secret. Like so many of Munro's stories, this one has the scope of a novel yet never feels hurried or crowded. The sociology of a small town in rural Ontario is caught on the wing in the loose weave of her narration; the story takes in whole lifetimes, and yet its pace is also exquisitely slow, carrying us deep inside particular moments. A woman moves among the willows beside a river at night, making up her mind. Tessa Hadley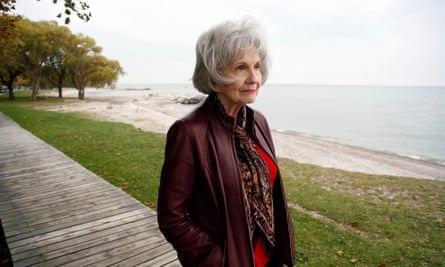 "The Siren" by Giuseppe Tomasi di Lampedusa (1961)
Born in Palermo in 1896, Lampedusa was a learned prince who died before his work was published. In addition to his celebrated novel The Leopard , he left behind some short stories, including "The Siren", a mysterious masterpiece that jolts and haunts me every time I read it. It contains two narrative planes, two central protagonists, two settings, two tonal registers and two points of view. There are even two titles; though published as "La Sirena", it was originally called "Lighea", the name of the siren, portrayed as a 16-year-old girl. Lampedusa's description renders this fatefully seductive creature specific, vulnerable and real. Jhumpa Lahiri The Penguin Book of Italian Short Stories, edited by Jhumpa Lahiri, will be published on 7 March.
"A Simple Heart" by Gustave Flaubert (1877)
Flaubert wrote this story for his old friend and "fellow troubadour" George Sand. It's the story of Félicité, an old servant-woman, and the diminishing loves in her life, the final one being a (live – at first) parrot. It has a sombre novelistic density, and is touching and tender, comic and grotesque. Control of tone is central to its effect. It also exemplifies the Flaubertian principle that irony and sympathy are not incompatible. Sand died before she was able to read it. "So it is with all our dreams," noted Flaubert. Julian Barnes

"Friends" by Grace Paley (1985)
This story tracks three friends as they visit a fourth who is dying. The women then go home on the train. It ends with a brief conversation between the narrator, Faith, and her 18-year-old son. The piece has warm intimacy as well as cold spaces within it. It captures the all-encompassing intrusion of the world and its conditioning of our day-to-day emotions, our children's colonisation of our hearts and our powerlessness ultimately to protect them. Its understated tone is perfectly pitched: the narrative moves gently, then soars, into either sadness, or joyful contentment – again and again. I am in this story, and so is the world. Ahdaf Soueif
"My Life" by Anton Chekhov (1896)
This is Chekhov's longest short story and one of the very few he wrote in the first-person singular. It's the autobiography of a young man in provincial Russia struggling to live up to his lofty ideals and being brought down by life's random contingencies. I actually adapted "My Life" for a play and know it intimately. If you could only read a single Chekhov story then this is the one: all his gifts and genius – the wry, dark comedy of his voice, his unique angle on the human condition, his refusal to judge – are contained in it. William Boyd
"In the Night" by Jamaica Kincaid (1978)
Part poetic incantation, part eccentric kaleidoscopic vision, this is a story which contorts each time you read it. Born in Antigua, Kincaid invents aesthetics which are wholly unique, transfiguring human form and surroundings, in particular, the Caribbean landscapes. Here, she conveys the multiple textures of smaller islands, creating a literary geography which remains experimental, new and indefinable. Irenosen Okojie
"Music at Annahullion" by Eugene McCabe (2004)
McCabe's story is set on the border between Monaghan and Fermanagh sometime in the 1950s or 60s. Two brothers and a sister are uneasily sharing a smallholding. The landscape itself and the states of sour feeling are described with sharpness and precision. When the sister announces that she would like a piano that is advertised for sale locally, one of the brothers buys it for her. But it won't fit into the house and is left to rot outside. The failure to get the piano into the house has an extraordinary power and pathos. Its purchase has stood for all hope, and now there is no hope. The hard-won sense of despair and darkness in the final pages of this small masterpiece is memorable and chilling. Colm Tóibín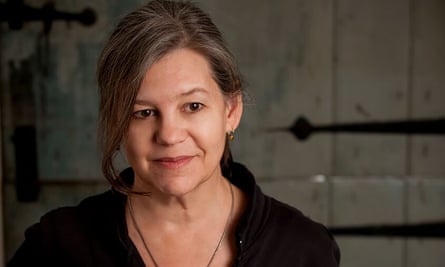 "Werner" by Jo Ann Beard (2007)
Only afterwards did I discover that this was in fact a piece of densely textured reportage, but it taught me so much about how to write a short story that I will always see it as one. A young man, Werner Hoeflich, trapped by a fire, escapes by leaping from the window of his New York apartment, across the intervening gap and in through the window of the adjacent building. It has the richness of a novel, the raw and dirty grip of life and was, for me, a revelation. Fine language and a deftly conjured mood are all well and good, but fiction – of whatever length – should thrill. Mark Haddon
"The Window Theatre" by Ilse Aichinger (1953)
Miscommunication, antic disposition, voyeurism, glee – this translation of one of Aichinger's most famous stories provides windows upon windows upon windows. Simply expressed and made to linger long in the mind, it was my first experience of the prizewinning Austrian writer and her dark, precise prose styling, and the start of an ongoing pursuit on my part to read more of her work. Eley Williams
"The Tell-Tale Heart" by Edgar Allan Poe (1843)
Poe's obsessive theme was the terror of losing sanity – never more dramatically evoked than in this masterpiece. In "The Tell-Tale Heart", one of Poe's shortest "tales of the grotesque and arabesque", and the one that seems most contemporary in the hallucinatory intensity of its narration, an unnamed individual commits a brutal, seemingly unprovoked murder of an old man with whom he lives, disposes of the body by dismembering and burying it beneath the floorboards of the residence they share, and succumbs to madness and self-destruction in the aftermath of guilt. Throughout, the narrator insists on his sanity: "True – nervous – very, very dreadfully nervous I had been and am; but why will you say that I am mad? The disease had sharpened my senses – not destroyed – not dulled them." That the murder is entirely irrational is acknowledged by the murderer: "Object there was none. Passion there was none. I loved the old man. He had never wronged me. He had never given me insult. For his gold I had no desire. I think it was his eye! yes, it was this! One of his eyes resembled that of a vulture – a pale blue eye, with a film over it."
Poe is a master of the "unreliable narrator" – a voice that speaks with devastating spontaneity and is utterly convincing – that has come to be a staple of much suspense and horror fiction in the 20th and 21st centuries. Unhampered by the literary pretensions of certain of Poe's other, longer stories, totally committed to its unrepentant pathology, and its visceral celebration of this pathology, "The Tell-Tale Heart" is the very essence of Poe, as Poe is himself the very essence of the American gothic tradition. Joyce Carol Oates
"An Occurrence at Owl Creek Bridge" by Ambrose Bierce (1890)
Many readers might come to this from the short film, made rather confusingly in French. But it's a tale set during the American civil war. Peyton Farquhar is being hanged by Union soldiers on a small bridge in Alabama. To say more might ruin the experience of reading it. When I happened on the story a few years ago, I thought I might be one of only a few intrepid readers. Of course, it is considered to be one of the best stories in American literature. Sebastian Barry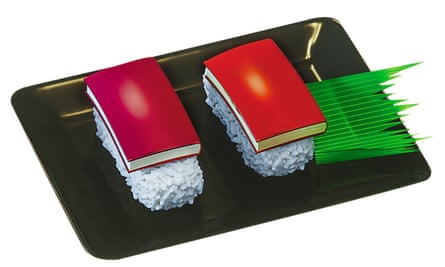 "After Rain" by William Trevor (1996)
William Trevor has influenced me more than any other writer, and it's impossible for me to name one story by him that is an absolute favourite. I can, however, name 20 to 30 stories that I return to often. One of these is "After Rain". A woman travels alone to recover from a love that has ended too abruptly, but the wish that solitude could exorcise loneliness is as faulty as the wish that love could exorcise disappointment brought by love. The story to me is like an eye drop for the mind. It doesn't offer a resolution to life's muddiness, but it offers a moment of clarity. Yiyun Li
"In the Heart of the Heart of the Country" by William H Gass (1968)
The thing that is most striking about this story, aside from its restrained, grave beauty, is that it should manage to be so moving. On one level it is a dryly detailed and topographically exact portrait of a small town in the American midwest, but on another it is a devastating threnody for lost love. Gass was one of the great prose stylists, and the writing here is typically smooth and pellucid, conjuring its effects by stealth and unflagging control. Simply, and by simple means, a masterpiece. John Banville
"American Express" by James Salter (1988)
The temporal shifts in James Salter's short fiction are its distinguishing glory. Decades unfold inside the beat of a sentence; a single moment might linger unspoken for many pages. Time seems to concertina, expanding and contracting to open out pockets of aromatic description. In "American Express", a pair of venal New York lawyers make a shabby killing and embark with their riches on a playboy jaunt through Italy, where one of them takes up with a schoolgirl. The story deals in oxymorons – bitter desire, weak power – and jolts to a conclusion that is harsh, cool, indelible. Kevin Barry
"Paradise" by Edna O'Brien (2014)
Key to a great short story is the tension and torsion created within each sentence. "Paradise" combines remarkable disquiet, poetry and narrative drive. O'Brien is a phenomenal architect of landscape, both physical and human, imbuing her setting with exact detail, lush discomfort, intrigue and counterintuitive fate. The main character, a nurse, has been taken to the overseas villa of her rich lover. Not only must she learn to swim and entertain his companions, she's interviewing – without any real prospect – for the position of wife. The story is lit with sexual chemistry, but travels a horribly misaligned path. Its true test lies in finding an exit from the female dream. Sarah Hall
"Hands" by Sherwood Anderson (1916)
This is a strange, dark little story. Its charm comes from the eccentricities of its subject, former schoolteacher Wing Biddlebaum, since "the story of Wing Biddlebaum is a story of hands". Anderson evokes the Ohio town of Winesburg by focusing on the hands of its inhabitants. Wing's hands are "slender, and forever trying to conceal themselves" and he notices how the hands of those around him are "quieter, inexpressive". And it's the wandering hands of Wing Biddlebaum, who has changed his name from Adolph Myers, that leads to the story's disturbing conclusion. Guy Gunaratne
"Let It Snow" by David Sedaris (2003)
Sedaris is in the fifth grade when heavy snow closes the schools. After a few days, his mother breaks down: "Get the hell out of my house," she says, "and stay out!". The little Sedarises go off sledding and return to find the door locked against them. They peer through the window to see their mother watching TV and glugging wine. 'Open the door,' they yell, 'it's us!'. She closes the drapes on them. "That bitch!" shouts a Sedaris sister. Fun turns to fear, mild sibling savagery follows and then, suddenly, it's OK again.
A story – more memoir than fiction – that starts with the recognition that the very sight of you drives your mother to drink is attractive to me. But when it ends with that mother wading barelegged through five inches of snow to reach you, it's everything a story should be. It's The Sound of Music / Lord of the Flies / Owl Babies in a few short pages. He is a genius. Nina Stibbe . Reasons to Be Cheerful by Nina Stibbe will be published by Viking on 28 March .
"The Distance of the Moon" by Italo Calvino (1963)
This is a gloriously sensual story, narrated by a man who wants another's wife – but the true star of the show is the moon. Calvino imagines it so close it risks dipping its scales in the sea. Fishermen gather lunar milk as the protagonist writhes in unrequited love. It is a great example of magic realism – full of texture and motion and mischief and longing. Leone Ross Come Let Us Sing Anyway , by Leone Ross, is published by Peepal Tree.
Contemporary and classic tales picked by Chris Power
"civil peace" by chinua achebe (1971).
Achebe didn't write many short stories (in the preface to his 1972 collection, Girls at War , he notes that "a dozen pieces in twenty years must be accounted a pretty lean harvest by any reckoning"), but his best are deeply memorable. "Civil Peace" takes place in the immediate aftermath of the Biafran war, and gives vivid life to the luck and misfortune experienced by Jonathan Iwegbu – an incorrigible optimist in a devastated society – and the surviving members of his family.
"In a Bamboo Grove" by Ryūnosuke Akutagawa (1921)
Akutagawa's ingenious riddle of a story takes the form of seven testimonies given to a magistrate in the course of a murder investigation. A samurai has been found dead in a bamboo grove, but the narrative doesn't end with the confession of the notorious bandit Tajōmaru. Instead, two subsequent testimonies, that of the samurai's wife and of the samurai himself, via a spirit medium, contradict each other and the bandit's story, and ask the reader to turn investigator and puzzle out the truth.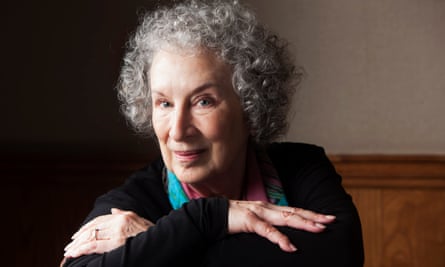 "Happy Endings" by Margaret Atwood (1983)
Alice Munro once said: "I want the story to exist somewhere so that in a way it's still happening … I don't want it to be shut up in the book and put away – oh well, that's what happened." Atwood articulates the same position in this fun, thought-provoking story that begins with a man meeting a woman, then offers variants of what happens next. Any ending that isn't death, she concludes, is false, and the interesting part of stories isn't what happens, but how and why.
"Going to Meet the Man" by James Baldwin (1965)
A southern white deputy sheriff tries and fails to have sex with his wife. As she goes to sleep he talks about the vicious beating he gave a black protestor earlier that day, and returns to a deeper and even darker memory from his childhood: the ritual killing of a black man. After the killing, there was a picnic. Baldwin doesn't deny his character humanity, but as the story's shocking climax shows, neither does he forgive him.
"The Garden of Forking Paths" by Jorge Luis Borges (1941)
When described in summary, there is a danger of reducing Borges to a collection of tropes: labyrinths, mirrors, invented books (he avoided "the madness of composing vast books" by pretending they exist and writing commentaries on them). But with these elements he explored some of the most thrilling ideas in fiction. Labyrinths and strange books are both present here, as is a theory of existence that anticipates the many-worlds interpretation of quantum mechanics. Extraordinarily, all these elements are enfolded within an account of a wartime espionage mission.
"This Way for the Gas, Ladies and Gentlemen" by Tadeusz Borowski (1946)
From spring 1943 to summer 1944 the young Polish poet Borowski was a political prisoner in Auschwitz. His stories are some of the darkest documents in world literature. This one describes the narrator's first shift as a kapo unloading trains packed with Jewish men, women and children. Borowski's prose alternates between a blunt numbness and image making of extraordinary power.
"The Company of Wolves" by Angela Carter (1979)
In The Bloody Chamber Angela Carter rewrote some of the best known fairytales – "Beauty and the Beast", "Snow White", "Bluebeard" – challenging their assumptions about gender, sexual cruelty and morality. In "The Company of Wolves" Red Riding Hood is no longer the meek victim of the wolf, but a woman of agency and courage who uses her sexuality to tame him.

"Why Don't You Dance?" by Raymond Carver (1981)
The best Carver stories don't require the conventional techniques of exposition or backstory but create an extraordinary immediacy. Here we witness a man who has taken his furnishings and arranged them on his lawn: bed, couch, desk, turntable, lamp. It's all for sale, and as the man gets drunk with a young couple looking to furnish their apartment, we can guess how he has got here. But a hangnail of the unknowable remains, and stays long in the memory.
"The Country Husband" by John Cheever (1954)
Cheever is known as a chronicler of the suburbs, but in this story the leafy neighbourhood of Shady Hill, a recurring location in his fiction, blends the domestic with something much stranger, almost magical. The story is comic (its title mirrors William Wycherley's 1675 comedy of manners The Country-Wife ), but darker currents work beneath its surface and it builds to a stunning finale that is one of the most rapturous passages Cheever ever wrote.
"An Outpost of Progress" by Joseph Conrad (1897)
Kayerts and Carlier, agents for the Great Trading Company, are "two perfectly insignificant and incapable individuals" left in charge of a remote trading station. Conrad mines a deep vein of irony as he describes their work "serving the cause of progress". As the story unfolds, and the men are shown to be idiotic cogs in the engine of colonialism, Conrad exposes the gap between the high-flown language of such projects ("progress", "civilisation", "virtue") and their brutal reality.
"Twilight of the Superheroes" by Deborah Eisenberg (2006)
Eisenberg's story is high on the list of great literature about 9/11. Since the 1990s she has examined the effects of American power on the world and asked the question one of her characters asks here: "How far away does something have to be before you have the right to not really know about it?" The attack on New York, that "terrible day", although it seemed to come from nowhere, "had been prepared for a long, long time, though it had been prepared behind a curtain".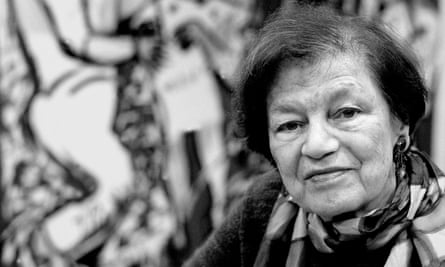 "In the Tunnel" by Mavis Gallant (1971)
Sarah's father sends her from Canada to Grenoble as a way of ending her relationship with a married professor, but she ends up on the French Riviera. There she meets Roy, an ex-prison inspector, and rashly moves in with him. The story's charge arises from a combination of wit, the awfulness of the relationship's collapse, and Gallant's profound grasp of the psychology of love affairs. She talks about her characters in a way that makes you feel your own perceptiveness is being worked like a muscle.
"The Yellow Wallpaper" by Charlotte Perkins Gilman (1892)
During her lifetime Gilman was best known for her nonfiction, and she was forgotten after her suicide. Her fiction, in particular "The Yellow Wallpaper", was rediscovered in the 1970s by feminist academics. This chilling story takes the "madwoman" figure of gothic fiction, memorably used by Charlotte Brontë in Jane Eyre , and describes her experience from the inside looking out. Having been told to avoid mental stimulation by her doctor following an episode of depression, Gilman wrote the story to "convince him of the error of his ways".
"The Overcoat" by Nikolai Gogol (1842)
It is uncertain whether it was Turgenev or Dostoevsky who said, "We all came out from under Gogol's 'Overcoat'", but his influence on those writers – as well as on Tolstoy, Kafka, Nabokov, Borges and many more – is profound. The main character of this bleakly hilarious story, the downtrodden government clerk Akaky Akakievich, is arguably the first antihero in modern literature, and his doomed pursuit of a new overcoat one of the most memorably absurd quests in fiction.
"Six Feet of the Country" by Nadine Gordimer (1953)
The reality of apartheid, and later the effects of its aftermath, dominates Gordimer's fiction. Here her narrator, who has escaped the tension of Johannesburg to play at farming in a rural suburb, becomes enraged when, following the death and autopsy of one of his workers' brothers, the authorities return the wrong body for burial. Despite his efforts to achieve justice, the story's final, bitterly ironic lines reveal that he is blind to his own racism.
"Big Two-Hearted River" by Ernest Hemingway (1925)
Hemingway's distinctive style – which John Updike described as "gleaming economy and aggressive minimalism" – is stunningly showcased here. Nick Adams's journey into the Michigan backwoods is also a journey into his own war-damaged psyche, and his unwillingness to fish the deep water of the swamp a resonant evocation of trauma.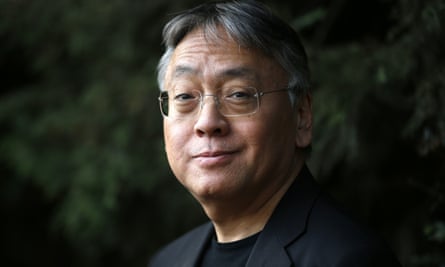 "A Village After Dark" by Kazuo Ishiguro (2001)
The tension in this uncanny piece is stoked by Ishiguro's refusal to provide more than tantalising fragments of backstory. At nightfall an old man, Fletcher, arrives at a village where he once held great influence, but is now resented ("I was mistaken about a lot of things," he admits). This might be an alternative Britain, or a future one. The dilapidated buildings and Fletcher's tramp-like appearance give the story a Beckettian feel, while its allegorical quality carries over to Ishiguro's novel The Buried Giant .
"The Lottery" by Shirley Jackson (1948)
Asked to describe her writing, Jackson once noted its fascination with "the uncontrolled, unobserved wickedness of human behaviour". "The Lottery", in which a crowd gathers for a ceremony in the main square of a New England village on a sunny June morning, ends with one of the nastiest surprises in fiction. When the New Yorker printed the story it became the " Cat Person " of its era as letters flooded in expressing admiration, disgust, and – unbelievably – concern that the gruesome story was true.
"Emergency" by Denis Johnson (1991)
Johnson's story begins in a hospital emergency room. It's the night shift, and Fuckhead (his nickname is the only name for him we get) and Georgie are taking care of hospital business while swallowing every pharmaceutical they can get their hands on. When their shift finishes, they drive into the countryside and reality unravels completely. Johnson rides a line between the sacred and the profane, between hilarity and sadness., and writes prose that will take your breath away
"Araby" by James Joyce (1914)
The stories in Dubliners divide into the four stages of life, and "Araby" encapsulates the turbulence and humiliation of adolescence in a boy's lonely night-time journey across Dublin to buy a gift for the girl he loves.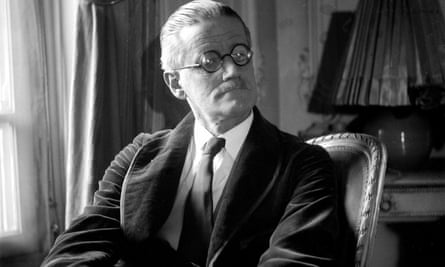 "A Bright Green Field" by Anna Kavan (1958)
If you love JG Ballard, you should read Anna Kavan. Few novelists, Ballard said, "could match the intensity of her vision", and that same intensity fuels her stories. The narrator of "A Bright Green Field" claims to encounter the same, unnaturally vivid field of grass wherever she goes. It's an unlikely candidate for a bete noire, but Kavan's descriptions of a mountain town in the gathering gloom, loomed over by "the sheer emerald wall that was the meadow", create an atmosphere of powerful unease.
"Extra" by Yiyun Li (2003)
Granny Lin is 51, and doesn't know when everyone started calling her granny. Working as a maid at a boarding school in the Beijing suburbs she develops feelings for six-year-old Kang, a rich man's illegitimate son, an unwanted "extra" who "has to be got rid of". Granny Lin's love is complicated; is it maternal, or is it perhaps the great romance she missed out on in her youth? Li has a Chekhovian ability to disappear from the text, allowing a remarkable intensity to develop between reader and story.
"The Husband Stitch" by Carmen Maria Machado (2014)
Machado takes a grisly campfire tale ("The Green Ribbon"), combines it with the purported medical practice of suturing a woman's perineum with an extra stitch or two after childbirth to increase her husband's pleasure, and creates a powerful modern fable about misogyny and motherhood. Before her wedding day, as Machado expertly builds the atmosphere of foreboding, the narrator notes that, "Brides never fare well in stories. Stories can sense happiness and snuff it out like a candle".
"Madame Tellier's House" by Guy de Maupassant (1881)
Maupassant, probably the only short-story writer as influential as Chekhov, wrote in two modes: short, impressively constructed but one-dimensional stories with trick endings ("The Necklace" is the most famous of these), and longer, more interesting work. He wrote "Madame Tellier's House" after a friend reported passing a brothel in Rouen with a sign on its door saying, "Closed because of First Communion". His expansion on this irresistible detail resulted in one of his greatest stories.
"A Horse and Two Goats" by RK Narayan (1970)
Narayan, who wrote more than 200 short stories, called them "concentrated miniatures of human experience in all its opulence". The opulence of the clay horse at the centre of this story has faded beneath the Indian sun, but the conversation it triggers between an American tourist who speaks no Tamil and Muni, a poor peasant who speaks no English, is not only very funny, but also telling about the degree to which misunderstanding is an unavoidable part of human interaction.
"Minutes of Glory" by Ngũgĩ wa Thiong'o (1976)
This story by Kenya's most prominent writer follows the struggles of barmaid Beatrice as she works in a succession of increasingly seedy establishments. Men prey on her, buying her body as if it were "a bag of potatoes or a sack of cabbages", and her hopes of living the high life in Nairobi become more unlikely by the day. "She fought life with dreams," Ngũgĩ writes, and through a reckless action Beatrice's fantasies briefly become reality before the story reaches its sorrowful conclusion.
"A Good Man Is Hard to Find" by Flannery O'Connor (1953)
This story is a vicious and darkly funny account of a family's encounter with a criminal gang led by the psychotic Misfit. Its closing lines, and the apparent act of grace they describe, are as memorable as they are ambiguous.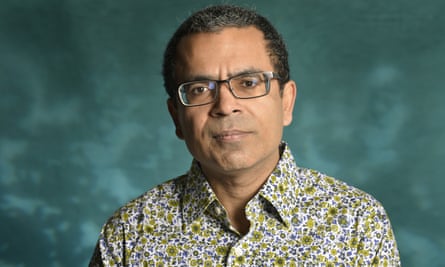 "We Didn't Like Him" by Akhil Sharma (2013)
Two boys grow up together on a lane in Delhi. One, the narrator, becomes a lawyer. The other, Manshu, becomes pandit of the local temple. The narrator's burgeoning dislike for Manshu, the way the events of life bring them back into contact with one another, the Hindu burial process and the mechanics of "putting someone in the Ganges": these elements are so absorbingly animated that the story's emotional impact, when it arrives, feels like an ambush.
"Heads of the Colored People: Four Fancy Sketches, Two Chalk Outlines, and No Apology" by Nafissa Thompson-Spires (2015)
Police shoot two black men outside a comic-book convention in LA, while halfway across the country an artist buys his daughter a cupcake at a vegan bakery. Thompson-Spires's self-reflexive story is "angry, like a big black fist", but it's also breathtaking in the way it loops back and forth in time and constantly second-guesses the reader's assumptions.
"Smote (or When I Find I Cannot Kiss You in Front of a Print by Bridget Riley)" by Eley Williams (2015)
"To kiss you," this story begins, "should not involve such fear of precision." Williams's story is less a stream of consciousness than a barrelling wave, as a woman debates whether or not to kiss her girlfriend in an art gallery, and all the doubt, thrill, uncertainty, hilarity and panic of love is compressed into a few seconds of indecision.
Short stories
Anton Chekhov
More on this story

Yiyun Li: 'I'm not that nice friendly Chinese lady who writes… Being subversive is important to me'

Taymour Soomro: 'I want to challenge reductionist narratives about Pakistan'

Zimbabwean novelist Tsitsi Dangarembga among this year's Windham-Campbell prize winners

Edmund White: 'My earliest reading memory is a lady toad with a nasty temper'

2022 in books: highlights for the year ahead

Claire Messud: 'To be a writer is to stand at the side'

Must I Go by Yiyun Li review – like stumbling across a cache of personal papers

Where Reasons End by Yiyun Li review – a mother's grief
Most viewed.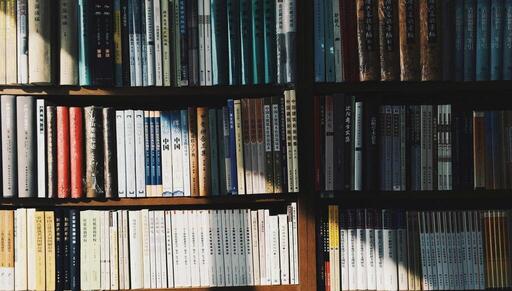 Join Discovery, the new community for book lovers
Trust book recommendations from real people, not robots 🤓
Blog – Posted on Sunday, Jun 17
Best short stories and collections everyone should read.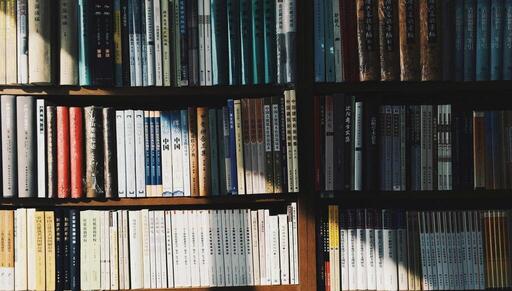 If you are on the lookout for great storytelling but don't want to commit to a full-length novel, then short story collections are the answer. Whether it's just before bed, during your commute, or waiting to see your doctor, small chunks of time are perfect for reading short stories.
Here we have gathered thirty-one of the best short stories and collections , from all sorts of backgrounds and sources, to help you grow your "To Be Read" pile.
For your convenience, we've divided this post into two parts: 1. the ten best free short stories to read right now , and 2. best short story collections. Feel free to jump to the section that you prefer!
If you're feeling overwhelmed by the number of great short stories out there, you can also take our 30-second quiz below to narrow it down quickly and get a personalized short story recommendation 😉
Which short story should you read next?
Discover the perfect short story for you. Takes 30 seconds!
Free Short Stories to Read Right Now
These individual short stories are the best of the best — and the even better news is that they're available for free online for you to peruse. From classics published in the 1900s to a short story that exploded in late 2017, here are ten of the greatest free short stories for you to read.
1. "Lamb to the Slaughter" by Roald Dahl
While not exactly a philosophical or political tale like our first two examples, this twisty short story from Dahl does delve into some shady moral territory. We are introduced to Mary Maloney: a loving wife and dedicated homemaker. In just a few short paragraphs describing how she welcomes her husband home, Dahl makes us sympathize with Mary — before a rash act turns her life upside down and takes the reader with her on a dark journey.
For those who haven't read it, we won't spoil the rest. However, it's safe to say that Dahl serves up a fiendish twist on a platter.
2. "The Lottery" by Shirley Jackson
A perennial feature in many a high school syllabus, Shirley Jackson's best-known short story clinically details an unusual ritual that takes place in a small town. There's not exactly a lot of plot to spoil in The Lottery — but within a few short pages, Jackson manages to represent the mob mentality that can drive reasonable people to commit heinous acts.
3. "How to Become a Writer" by Lorrie Moore
Told in the second person point of view , this story from Moore's debut anthology Self-Help takes an honest look at the inner life of a struggling artist. Through the use of an unusual POV, the author manages to turn her reader into a confidante — making it abundantly clear that the 'you' the narrator is speaking about is actually herself.
This story is a standout, but the entire collection is well worth a read for its insight, humor, and disregard for literary norms.
4. "Cat Person" by Kristen Roupenian
In the Social Media Age, no short story has gone viral the way this New Yorker contribution from Roupenian has. Arriving at the height of #MeToo, it begins with 20-year-old Margot embarking on the early stages of flirtation with an older man, Robert. As she gets to know more about this man (as well as filling in the gaps with her imagination), the power dynamic in their relationship starts to fluctuate.
Lauded for its portrayal of Margot's inner life and the fears many modern women face when it comes to dating, it also has its fair share of detractors — many are critical of the central character, some are downright outraged by the story's success. Still, this story undeniably struck a chord with the reading public, and will likely remain relevant for some time.
5. "Cathedral" by Raymond Carver
First published in The Atlantic Monthly in 1981, "Cathedral" is today known as one of Raymond Carver's finest works. When it opens, we meet a narrator whose wife is expecting a visit from an old friend, a blind man. Dissatisfied and distrusting of people not like him, our narrator struggles to connect until the blind man asks him to describe a cathedral to him. 
 "Cathedral" is one of Carver's own personal favorites, and deservedly so. His characteristic minimalist style is devastating as the story builds up to a shattering moment of emotional truth — an ultimate reminder that no-one else can capture the quiet sadness of working-class people like him. 
6. "A Good Man Is Hard to Find" by Flannery O'Connor
Innocuously titled, "A Good Man Is Hard to Find" is nevertheless Flannery O'Connor's bleakest — and most famous — work. It begins unassumingly with a Southern family who's planning to go on a road trip. Yet the journey is rudely interrupted when their car overturns on an abandoned dirt road — and they are met by an enigmatic group of three men, coming up over the far hill. 
This short story inspired some strong reactions from the public upon publication — and the conversation continues today as to its frank depiction of the nature of good and evil. Again, we won't spoil anything for you, except to say that "A Good Man Is Hard to Find" is well worth your time. 
7. "Symbols and Signs" by Vladimir Nabokov
The famous author of Lolita wrote "Signs and Symbols" in 1948. Its premise is seemingly simple: an elderly couple visits their mentally ill son in the sanatorium in America. Yet their background and trials come into sharp focus as the story develops, until an explosive ending disrupts everyone's peace of mind. 
As you might expect, the somber "Symbols and Signs" diverges sharply from Lolita in terms of both tone and subject — but its ending will keep you awake at night thinking about its implications.  
8. "Sticks" by George Saunders
Not so much a short story as it is flash fiction, "Sticks" is written from the perspective of a young man whose father has an unusual habit: dressing up a crucifix that's built of out a metal pole in the yard. One of America's greatest living short story writers, George Saunders explained: "For two years I'd been driving past a house like the one in the story, imagining the owner as a man more joyful and self-possessed and less self-conscious than myself. Then one day I got sick of him and invented his opposite, and there was the story." 
The result is a masterful piece of fiction that builds something out of seemingly nothing — all in the space of only two paragraphs. 
9. "The Veldt" by Ray Bradbury
If there's anyone who you can trust to deliver thought-provoking, terrifying science fiction on the regular, it's Ray Bradbury. In "The Veldt," George and Lydia Hadley have bought an automated house that comes with a "nursey," or a virtual reality room. Worried about the nursery's effect on the kids, George and Lydia think about turning off the nursey — but the problem is that their children are obsessed with it. 
As an ominously prescient prediction of the downside of technology, "The Veldt" is a short and shining example of how Ray Bradbury was an author before his time. 
10. "Flowers for Algernon" by Daniel Keyes
In this classic short story, we are privy to the journals of Charlie Gordon, a cleaner with an IQ of 68. ("I reely wantd to lern I wantid it more even then pepul who are smarter even then me. All my life I wantid to be smart and not dumb.") Charlie's luck changes when he is selected for an experiment that purports to turn him into a genius — but everything that goes up must come down in the end. 
"Flowers for Algernon" won the Hugo Award in 1960 for its groundbreaking presentation. Heartbreaking and rich with subtle poignance, it is likely to remain a staple for centuries to come.  
Best Short Story Collections to Devour
If you'd like many short stories at your fingertips all at once, short story collections are where you should look. Here, we've collected 21 of the best short story collections — along with the standout story in each volume.
11. A Manual for Cleaning Women by Lucia Berlin
Standout Story: "A Manual for Cleaning Women"
12. Blow-up and Other Stories by Julio Cortázar
Standout Story: "House Taken Over"
13. Drifting House by Krys Lee
Standout Story: "Drifting House"
Looking for something new to read?
Trust real people, not robots, to give you book recommendations.
Or sign up with an email address
14. Dubliners by James Joyce
Standout Story: "The Dead"
15. Everything's Eventual: 14 Dark Tales by Stephen King
Standout Story: "Riding the Bullet"
16. Ficciones by Jorge Luis Borges
Standout Story: "The Garden of Forking Paths"
17. Florida by Lauren Groff
Standout Story: "Above and Below"
18. Fragile Things: Short Fictions and Wonders by Neil Gaiman
Standout Story: "The Flints of Memory Lane"
19. Kiss Kiss by Roald Dahl
Standout Story: "The Pig"
20. Men Without Women by Haruki Murakami
Standout Story: "Samsa in Love"
21. Nine Stories by J.D. Salinger
Standout Story: "For Esme - With Love and Squalor"
22. Rashōmon and Seventeen Other Stories by Ryūnosuke Akutagawa
Standout Story: "In a Bamboo Grove"
23. Runaway by Alice Munro
Standout Story: "Runaway"
24. Strange Pilgrims by Gabriel García Márquez
Standout Story: "The Trail of Your Blood in the Snow"
25. The Collected Stories by Grace Paley
Standout Story: "A Man Told Me the Story of His Life"
26. The Complete Short Stories of Ernest Hemingway by Ernest Hemingway
Standout Story: "Hills Like White Elephants"
27. The Complete Stories by Flannery O'Connor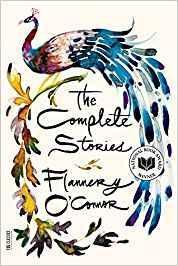 Standout Story: "A Good Man is Hard to Find"
28. The Essential Tales of Chekhov by Anton Chekhov
Standout Story: "The Lady with the Dog"
29. The Refugees by Viet Thanh Nguyen
Standout Story: "I'd Love You to Want Me"
30. The Thing Around Your Neck by Chimamanda Ngozi Adichie
Standout Story: "The Thing Around Your Neck"
31. The Youngest Doll by Rosario Ferré
Standout Story: "When Women Love Men"
Ready to write your own short story? Check out these short story ideas for all your inspiration needs.
Continue reading
More posts from across the blog.
If you are on the lookout for great storytelling but don't want to commit to a full-length novel, then short story collections are the answer. Whether it's just before bed, during your commute, or waiting to see your d...
The 25 Best Romance Authors (And Their Most Swoonworthy Reads)
Romance is one of the most popular genres in literature today, both for readers and writers of romance novels. And it's no wonder why: romance is exciting, sexy, ...
The 12 Best Epic Fantasy Books like Game of Thrones
We get it: it's been a long time since the last installment of A Song of Ice and Fire was released, and there is a voi...
Heard about Reedsy Discovery?
Or sign up with an
Or sign up with your social account
Submit your book
Reviewer directory