Master the Five-Paragraph Essay
The five-paragraph essay is one of the most common composition assignments out there, whether for high school or college students. It is a classic assignment because it presents an arena in which writers can demonstrate their command of language and punctuation, as well as their logic and rhetorical skills. These skills are useful not only for classroom assignments and college application essays, but even in the business world, as employees have to write memorandums and reports, which draw on the same skills.
Mastering the five-paragraph essay is doable, and here are some tips.
Components of a Good Essay
The five-paragraph essay lives up to its name, because is has five paragraphs, as follows: an introductory paragraph that includes a thesis, three body paragraphs, each which includes support and development, and one concluding paragraph.
Its structure sometimes generates other names for the same essay, including three-tier essay, one-three-one, or a hamburger essay. Whether you are writing a cause-and-effect essay, a persuasive essay, an argumentative essay or a compare-and-contrast essay, you should use this same structure and the following specifics.
Keys to Introductory Paragraphs
Any introductory paragraph contains from three to five sentences and sets up the tone and structure for the whole essay. The first sentence should be a so-called hook sentence and grabs the reader. Examples of hook sentences include a quote, a joke, a rhetorical question or a shocking fact. This is the sentence that will keep your readers reading. Draw them in.
What Makes a Thesis Statement
The last sentence should be your thesis statement, which is the argument you are going to make in the essay. It is the sentence that contains the main point of the essay, or what you are trying to prove. It should be your strongest claim in the whole essay, telling the reader what the paper is about. You should be able to look back at it to keep your argument focused. The other sentences in this paragraph should be general information that links the first sentence and the thesis.
Content of Supporting Paragraphs
Each of the next three paragraphs follows the same general structure of the introductory paragraph. That is, they have one introduction sentence, evidence and arguments in three to five sentences, and a conclusion. Each one of them should define and defend your thesis sentence in the introduction.
The first body paragraph should be dedicated to proving your most powerful point. The second body paragraph can contain your weakest point, because the third body paragraph can, and should, support another strong argument.
Concluding Paragraph Tips
Your concluding paragraph is important, and can be difficult. Ideally, you can begin by restating your thesis. Then you can recall or restate all three to five of your supporting arguments. You should summarize each main point. If you have made similar arguments multiple times, join those together in one sentence.
Essentially, in the concluding or fifth paragraph, you should restate what your preceding paragraphs were about and draw a conclusion. It should answer the question: So what? Even if the answer seems obvious to you, write it down so that your reader can continue to easily follow your thinking process, and hopefully, agree with you.
A Note on Compare and Contrast
Let's look a little more closely at the compare-and-contrast essay, which is a very common assignment. It can be a confusing one due to the terms used. Comparing two items is to show how they are alike. Contrasting two items is to show how they are different. One way to approach this essay is to make a grid for yourself that compares or contrasts two items before you start writing. Then, write about those characteristics. Do not try to write about both. The name of the essay is actually misleading.
Keep these pointers in mind when you need to write a five-paragraph essay, and your end result will be clear in its argument, leading your reader to the right conclusion. Often, that conclusion is to agree with you, and who doesn't like to be right?
Privacy Policy
Terms of Service
© 2023 Ask Media Group, LLC
10 Great Essay Writing Tips
Knowing how to write a college essay is a useful skill for anyone who plans to go to college. Most colleges and universities ask you to submit a writing sample with your application. As a student, you'll also write essays in your courses. Impress your professors with your knowledge and skill by using these great essay writing tips.
Most college essays ask you to answer a question or synthesize information you learned in class. Review notes you have from lectures, read the recommended texts and make sure you understand the topic. You should refer to these sources in your essay.
Plan Your Essay
Many students see planning as a waste of time, but it actually saves you time. Take a few minutes to think about the topic and what you want to say about it. You can write an outline, draw a chart or use a graphic organizer to arrange your ideas. This gives you a chance to spot problems in your ideas before you spend time writing out the paragraphs.
Choose a Writing Method That Feels Comfortable
You might have to type your essay before turning it in, but that doesn't mean you have to write it that way. Some people find it easy to write out their ideas by hand. Others prefer typing in a word processor where they can erase and rewrite as needed. Find the one that works best for you and stick with it.
View It as a Conversation
Writing is a form of communication, so think of your essay as a conversation between you and the reader. Think about your response to the source material and the topic. Decide what you want to tell the reader about the topic. Then, stay focused on your response as you write.
Provide the Context in the Introduction
If you look at an example of an essay introduction, you'll see that the best essays give the reader a context. Think of how you introduce two people to each other. You share the details you think they will find most interesting. Do this in your essay by stating what it's about and then telling readers what the issue is.
Explain What Needs to be Explained
Sometimes you have to explain concepts or define words to help the reader understand your viewpoint. You also have to explain the reasoning behind your ideas. For example, it's not enough to write that your greatest achievement is running an ultra marathon. You might need to define ultra marathon and explain why finishing the race is such an accomplishment.
Answer All the Questions
After you finish writing the first draft of your essay, make sure you've answered all the questions you were supposed to answer. For example, essays in compare and contrast format should show the similarities and differences between ideas, objects or events. If you're writing about a significant achievement, describe what you did and how it affected you.
Stay Focused as You Write
Writing requires concentration. Find a place where you have few distractions and give yourself time to write without interruptions. Don't wait until the night before the essay is due to start working on it.
Read the Essay Aloud to Proofread
When you finish writing your essay, read it aloud. You can do this by yourself or ask someone to listen to you read it. You'll notice places where the ideas don't make sense, and your listener can give you feedback about your ideas.
Avoid Filling the Page with Words
A great essay does more than follow an essay layout. It has something to say. Sometimes students panic and write everything they know about a topic or summarize everything in the source material. Your job as a writer is to show why this information is important.
Privacy Policy
Terms of Service
© 2023 Ask Media Group, LLC

College Application Letters: Cover Letters & Letters of Continued Interest

College Application Letters
College application cover letters support your college applications, college resume, and college application essay prompts. In combination with the other elements of your college applications, particularly your college entrance essay, college application letters help establish your "why." In short, a college application letter is a cover letter for your college applications that describes your background, skills, and interest in the school. When looking at college application cover letter examples, pay attention to the values that they express. College application letters and college entrance essays are similar in that they are exercises in personal branding. When reading college application cover letter examples, pay attention to the messages they convey.
If you're wondering how to write a college application letter, CollegeAdvisor.com has advisors who can walk you through every part of the process. If your goal is to get into top colleges, CollegeAdvisor.com can help. We'll analyze examples of college application letters and discuss the letter of continued interest to help you craft successful applications.
In this guide, we'll break down the different kinds of college application letters you may encounter when completing your college applications. We'll discuss the college application letter and the letter of continued interest, as well as teacher recommendation letters.
If you want to read college application cover letter samples, you've come to the right place!
What is a college application letter?
To learn how to write a college application letter, you must first understand its purpose. Do this by checking out college application cover letter examples. College application letters and college resumes serve as introductions for your college applications. Unlike college application essay prompts, there are no specific questions to answer in your cover letter. Instead, include the essential elements of university application letters: your background, what makes you unique, and your reasons for wanting to attend that particular college. In short, what makes you, you .
As you'll see when reading example college application letters, college application cover letters are not all that different from what you would write in a cover letter when applying for a job or graduate school. The purpose of college application cover letters, college entrance essays, and college resumes is to persuade colleges that you are the strongest candidate for admissions.
College application cover letters are not the time to be shy, but they're not the time to be pretentious either. When reading college application cover letter examples, you'll see that there's a fine line. Your tone matters. In your university application letters, show your experiences and accomplishments while portraying character traits that colleges value. To get into top colleges, find a balance between being proud of your accomplishments and being humble.
College application letters – Who requires them?
Unlike college entrance essays, college application letters are required by very few colleges. However, the skills you'll develop by writing university application letters will serve you well as you approach your college application essay prompts. When researching college application examples, you'll notice that there are optional materials to submit. If you're serious about your college applications, submit university application letters to show your interest.
College application cover letters are particularly effective if the college does not have college application essay prompts that ask you to explain why you want to attend the school and/or why you want to study your major. They are even more strongly recommended when applying to colleges that don't have any supplemental essays. You'll see many college application cover letter examples that focus primarily on academics, but you can include so much more.
Though university application letters are rarely required, they provide an ideal way to introduce yourself. After all, you'll notice when reading college application cover letter samples that the goal is to help the admissions committee get to know you as a person. You are more than just your grades and scores.
If you want to get into top colleges that don't allow you to submit a college resume or don't provide interviews, you need to take extra steps to earn acceptance. Often, you can repurpose content from college application essay prompts that ask why you want to study your major! The college application essay format differs from that of a college application letter, but they serve a very similar purpose.
What is a letter of continued interest?
A letter of continued interest (LOCI) is a letter you send to a college when you are deferred or placed on the waitlist. So, not everyone will need to write a college application letter of continued interest.
Your letter of continued interest has three primary goals:
Reaffirm your interest in the school.
Provide additional context for your application.
Discuss accomplishments on your college resume that have occurred since you submitted your application.
In this guide on how to write a college application letter, we discuss all forms of college application letters in detail. We'll expand on the above goals to explain the strategies for writing effective letters.
Explaining teacher recommendation letters
In addition to submitting a college application cover letter and, potentially, a letter of continued interest, your application will also include recommendation letters . These letters enhance your college application entrance essay and build on answers to supplemental college application essay prompts.
Due to the shift away from standardized testing, other parts of your college applications are inevitably getting more attention in the evaluation process. When assessing your college applications, admissions committees will often rely on letters from your teachers and counselor in place of interviews.
When reading sample college application letters of recommendation, you'll observe that some are better than others. But, it can be a bit harder to find example teacher recommendations than it is to find college application cover letter examples. To ensure high-quality letters, create a plan well in advance of your senior year. You'll want to ask teachers to write your recommendations who know you best beyond your grades. The strongest sample college application letters of recommendation speak to both your personal and academic strengths.
College application sample recommendation letters with the biggest impact typically come from teachers from your core junior year courses – math, science, English, and social studies. If there's a teacher from your junior year who taught you during your sophomore or senior year too, even better! Teachers who know you through multiple environments – clubs, classes, sports, or other areas – can often do the best job speaking to your growth and achievement over time.
Choose teachers who know you best
Ultimately, the most effective sample college application letters of recommendation are written by the teachers who know you best. Pay attention to the college application requirements for each school on your list. Note when reading example college application letters of recommendation who the intended audience is. Some schools require math or science teachers for STEM and business majors , while others require English or social studies teachers for humanities majors .
For example, when looking at college application sample requirements, MIT writes "One recommendation should be from a math or science teacher, and one should be from a humanities, social science, or language teacher." Caltech also requires one math or science teacher evaluation and one humanities or social sciences teacher evaluation.
Some applicants are tempted to send more letters than the college applications require. However, aim for quality over quantity. If you want to ask another teacher to write a recommendation letter for you, ask yourself what perspective they will bring to your college applications that isn't already covered in your college entrance essay or other recommendation letters.
Don't hesitate to provide materials to help your teachers and guidance counselor write their letters of recommendation for you. In fact, you should! When reading college application sample letters of recommendation, you'll note that they are specific and provide examples where possible. Some teachers will even have you fill out a standard form to gather information from you. So, by having additional information already prepared, you are helping them tremendously.
Here are some materials you can provide to help your recommendations augment your college applications:
College entrance essay
College resume or a list of your extracurricular activities and awards
Responses to college application essay prompts.
A sample college application letter that you're sending to one of your colleges.
A few paragraphs about why you want to study your major or pursue your intended career.
Key elements of the course you took with them, such as a favorite project or unit.
When preparing materials to give to teachers, read the instructions given to recommenders by MIT. Even if you aren't applying to MIT, the information can still be helpful to know. By understanding the process of writing recommendation letters on the teacher's side, you can see what information will help them write a strong letter for you.
Don't wait until you're submitting your college applications to ask your teachers for recommendations. Some teachers limit the number that they will write, and you want them to have plenty of time to write a quality recommendation. To make sure you have the best recommendations , ask teachers late in your junior year or early in your senior year.
The College Application Letter
As we've mentioned, a college application letter is a cover letter for your college applications. It describes your background, skills, and interest in the school. It's different from both the college application essay format and the letter of continued interest. When reviewing college application samples, you'll see that your cover letter works together with your college resume and college entrance essay to help admissions officers get to know you.
Below, we'll discuss how to write a college application letter and walk through a sample college application letter. But remember, you want your letter to be original! Don't feel limited by what's in any examples of college application letters.
Do all schools require a college application letter?
No — few schools actually require college application letters. However, learning to write a strong college application letter can help you in other aspects of the college admissions process. Reading college application cover letter examples can also help you learn how to write for the admissions committee audience.
One of the ways to learn how to write a college application letter is to read sample college application letters. For instance, the same skills that help you write a strong and concise college application letter will help you in the college essay format, too.
The college application letter – What should I include?
So, you know the purpose of college application letters, but what should you include in them? Reading college application cover letter samples can help you determine this. While the college application essay format lends itself to focusing on one topic or story, college application cover letter examples highlight the importance of covering several different topics.
College application letters should contain the following elements:
1. school name and address.
You college application letter should follow formal letter formatting guidelines, which include writing the full name of the college or university you are applying to in the upper left hand corner of the letter. Try to be as specific as possible with the address you choose to use.
2. Salutation
A standard salutation is suitable for your college application letter. However, it is a great idea to do your research and use the full name of the admissions officer assigned to your region.
3. Introduction
The best examples of college application letters open strong. Thank the admissions committee for reviewing your application, and introduce yourself. Do you have a unique connection to the school? Can you hook the reader in some way to make them want to keep reading?
4. Explanation of academic interests
Your primary purpose in college is to earn a degree, so notice that in example college application letters most of the space is often devoted to discussing academic plans. Include your intended major and career path, as well as interdisciplinary interests.
5. Discussion of extracurricular interests
The college application essay format may be a place for you to discuss extracurricular involvement, so use this space to elaborate or discuss additional interests. These could be connected to your academic plans, but they don't have to be.
6. Conclusion
Express your interest in the school! Impactful example college application letters have a clear and brief conclusion that reaffirms your desire to attend and enthusiasm for the opportunity to join the next class of undergraduates. Point to specific classes, professors, programs, organizations, and aspects of the college that pique your interest. No one is going to hold you to your plan, but colleges want to see that you have one.
8. Complimentary Close
Lastly, every good college application letter should include an expression of gratitude alongside your close and your signature.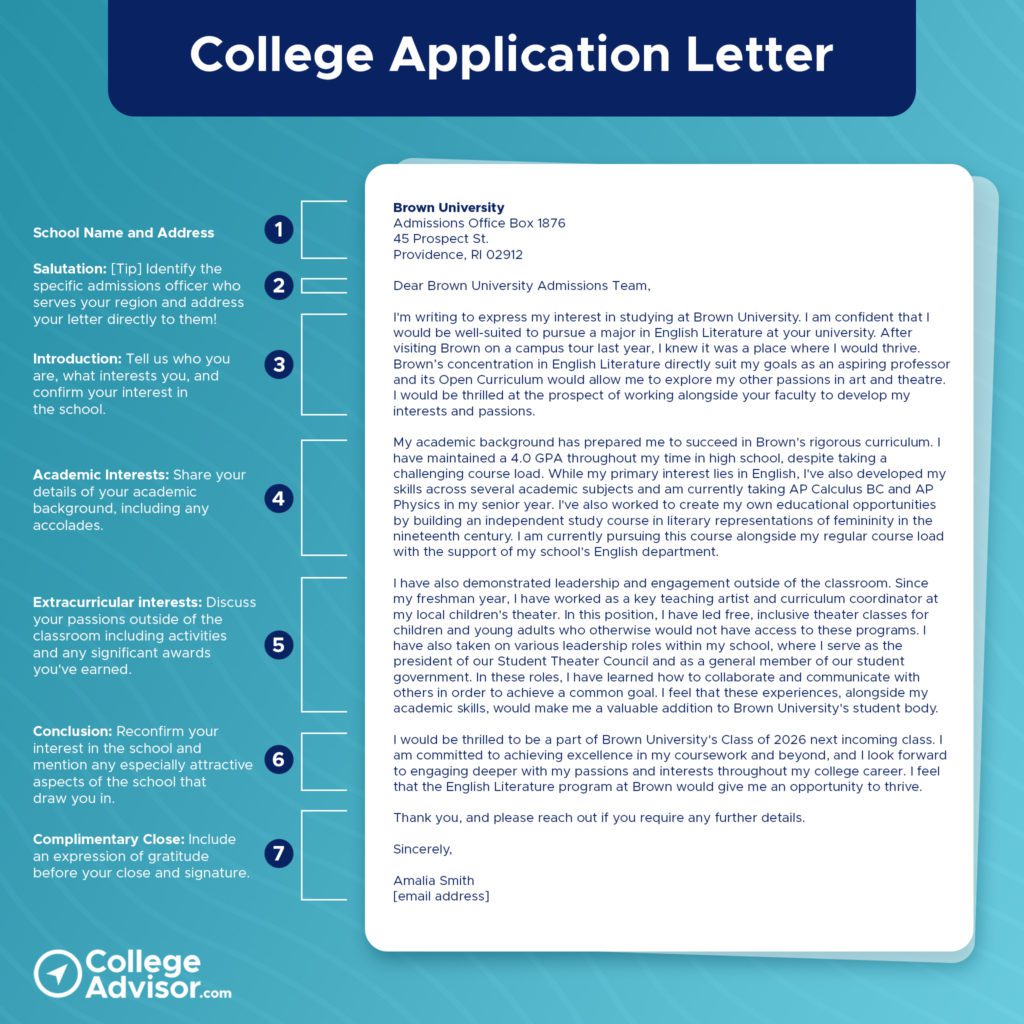 In the example of a college application letter above, there are a few key details to highlight. The letter is essentially a five-paragraph essay, with one paragraph for each of the five elements. This differs significantly from the college application essay format. In this college application example, the college application letter has clear and distinct sections, and this is very common in college application cover letter samples.
Depending on your interests and plans, you could take a more integrated approach. You'll read some examples of college application letters that center around a theme or broad plan rather than separated into individual paragraphs.
This sample college application letter is a narrative. The applicant's goal is to tell her story to the admissions committee. The best sample college application letters paint a picture for the reader and draw the reader into the storyline. Though it can feel like being vivid and descriptive is a waste of your space, "showing instead of telling makes for stronger college applications.
How to format your college application letter?
When reading sample college application letters, you'll observe that they are formatted very similarly to professional cover letters. Your university application letters should be one page single-spaced. The heading should also be consistent across college application letters.
Your full address
The date you will send the letter
The admission officer's name
The college name
The college address
Then, open your letter with a salutation. Many examples of college application letters open with "Dear" and are addressed to the admission officer. If you cannot find your regional admissions officer, it is fine to address the letter to the admissions office as was done in the sample college application letter above. Once you write the body of your letter, don't forget your closing salutation – "Sincerely," and then your name.
Once you read several sample college application letters, you'll understand the best practices. After writing a university application letter for one school, you don't need to start from scratch for additional schools. Adapt what you have to fit the next college's context and your specific interests on their campus.
Being concise is key. Your university application letter should not be redundant. If it exceeds one page, see where information you mention is repeated elsewhere in your application. In your cover letter, focus on the content that makes you as original and unique as possible. Most importantly, don't forget to proofread your university application letters!
Can a college application letter help me with other parts of my application?
Think of the college application cover letter as the glue that holds your college applications together. When writing it, think about it as your opportunity to show your best self. After brainstorming the content, you'll be better equipped to craft your candidate profile into a cohesive narrative and articulate why you want to attend the college.
Though many parts of your college applications will be out of your control by the time you reach your senior fall, the college application cover letter is one that you can control. Use it to elevate your college applications, show interest in your top schools , and make yourself stand out among other applicants!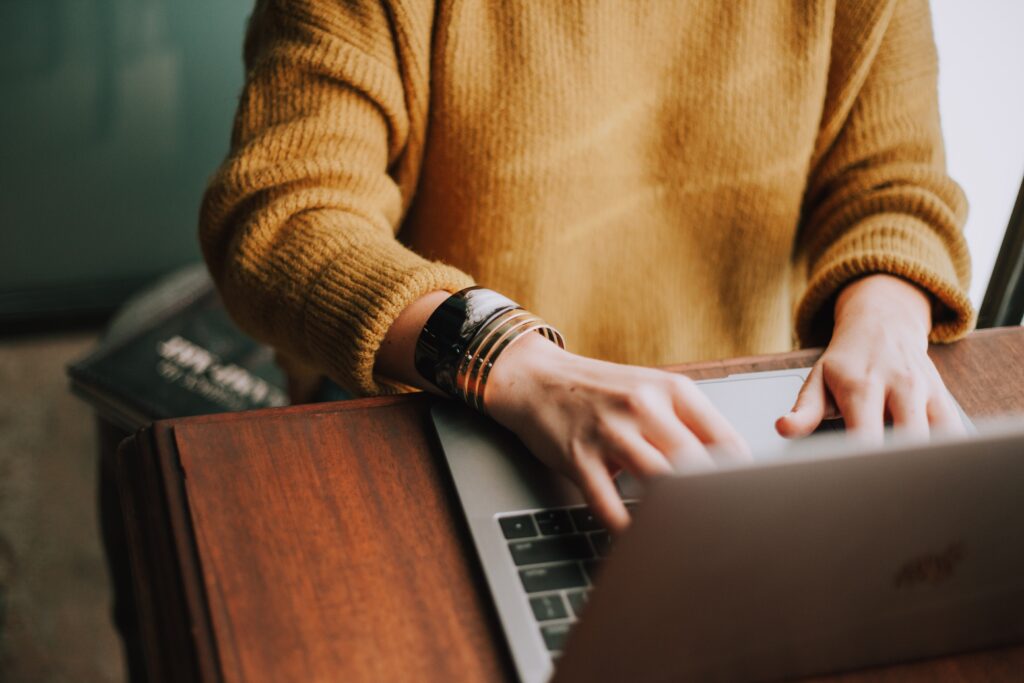 The Letter of Continued Interest
Another form of college application letter is a letter of continued interest . In sample college application letters of continued interest, you'll see that the primary purpose is to reaffirm your candidacy for a spot in the next incoming class of undergraduates.
Though it can feel like a waiting game, the waitlist should not be passive. As soon as you are waitlisted or deferred, begin crafting a letter of continued interest. The best college application sample LOCIs are submitted promptly. Put in the effort to show you're serious about attending.
College application example LOCIs should focus on recent updates. Likely, a lot has happened since you submitted your application, particularly if you applied by the early deadlines. Strong college application sample LOCIs convey accomplishments and experiences that either add to previously mentioned ones or provide another dimension to your application.
Letter of continued interest – When and where to submit?
Learn as much as you can by reading college application example LOCIs, but know that each school's process for when and how to submit them is different. Additionally, the process may vary based on whether you were deferred to the regular decision round of admissions or waitlisted after the regular decision round. It's important to follow each university's directions.
Many schools will request that you upload your letter of continued interest to a portal. Some will request that you email it to an address – typically the admissions office. Others won't allow you to submit any additional materials. If you're in doubt, call or email the admissions office and ask.
What to include in your letter of continued interest?
You'll notice common trends when reading college application sample LOCIs. Effective college application example LOCIs convey a tone of sincerity, gratitude, and enthusiasm for an opportunity to attend. A strong sample college application letter of continued interest includes four elements.
First, reaffirm your interest in attending the school if offered the chance to matriculate. Then, discuss relevant developments to your application, such as additional extracurricular accolades and continued academic successes. Sometimes, you'll see a sample college application letter of continued interest that mentions how a student improved a lower mid-year grade or discusses a new leadership role.
When reading a sample college application letter of continued interest, remember that colleges are looking for reasons to admit you, so don't be shy! Offer to answer any questions they have and provide additional info in the conclusion of your letter.
It's important to back up your claims with supporting evidence. Strong college application sample LOCIs provide examples and specific details, just as you would in a cover letter or essay. Be vivid and descriptive as you share your story!
However, college application example LOCIs that include overly emotional appeals or merely complement the university are unlikely to be effective. Your letter of continued interest should be all about you. Though it can be difficult to realize this when reading college application example LOCIs, recognize that the content of your letter should fit within the context of the rest of your application.
The many types of college application letters – Final Thoughts
In this guide, we covered several types of letters associated with your college process – college application cover letters, teacher recommendation letters, and letters of continued interest. Reading sample college application letters, whether they are college application cover letter samples or LOCIs, can help you do your best work. But, remember that every applicant's college application process is unique.
Our final tips for writing college application letters:
Proofread. College application letters with typos or grammatical errors reflect poorly on your effort and candidacy. Use a polished and professional tone in everything you write for your college applications.
Be yourself. Though this goal can get lost in the requirements, scores, and grades, you should focus on helping the colleges on your list get to know who you are .
Follow the requirements. Each college has their own requirements for how they want you to submit materials. Pay close attention to the details for each college as you go through the admissions process.
CollegeAdvisor.com can help guide you through every step of the college application process. Check out our blog , webinars , or register with CollegeAdvisor.com today. Good luck!

This guide to college application letters and letters of continued interest was written by Caroline Marapese, Notre Dame '22. At CollegeAdvisor, we have built our reputation by providing comprehensive information that offers real assistance to students. If you want to get help with your college applications from CollegeAdvisor.com Admissions Experts , click here to schedule a free meeting with one of our Admissions Specialists. During your meeting, our team will discuss your profile and help you find targeted ways to increase your admissions odds at top schools. We'll also answer any questions and discuss how CollegeAdvisor.com can support you in the college application process.

Personalized and effective college advising for high school students.
Advisor Application
Popular Colleges
Privacy Policy and Cookie Notice
Student Login
California Privacy Notice
Terms and Conditions
Your Privacy Choices
By using the College Advisor site and/or working with College Advisor, you agree to our updated Terms and Conditions and Privacy Policy , including an arbitration clause that covers any disputes relating to our policies and your use of our products and services.
Admission Essay
Statement of Purpose Editing
Personal Statement Editing
Recommendation Letter
Motivation Letter
Cover Letter
Supplemental Essay
Letter of Continued Interest
Scholarship Essay
Role Model Essay
Our Editors
College Admission Essay Examples
College Cover Letter Examples
College Personal Statement Examples
Graduate Personal Statement Examples
Graduate Statement of Purpose Examples
MBA Essay Examples
MBA Personal Statement Examples
MBA Resume Examples
MBA Recommendation Letter Examples
Medical School Personal Statement Examples
Medical School Recommendation Letter Examples
Pricing Plans
Public Health
Dissertation
Research Paper
Thesis Editing
Academic Editing
How useful can cover letter examples for college students be?
Many students are confused about what to do when they need to write a college student cover letter. They could always use one of the many samples available on the internet, but there are some problems with this approach. We have determined why you should refer to a sample college application cover letter before writing your own! When it comes to using a sample college student, usually think that they are not helpful at all or they use them inappropriately and fail the admission. However, when writing a cover letter for the first time, having any kind of example can be extremely useful and beneficial in many different ways:
It helps save your precious time;
You will learn how to structure your text properly;
It will be easier to create engaging and compelling content;
You can learn how other applicants write their letters.
While these tips can be extremely useful to many students, there are also some problems that they might face when using cover letter samples college accepted. These include:
It is not always easy to find a good example. However, with the samples at EssayEdge, this problem won't arise;
Applicants usually don't know how well their letters match the college requirements;
Using someone else's work makes it hard for an applicant to stand out from the other applicants and even can lead to rejection.
However, many applicants don't usually understand how useful samples can be for their application. This is why it would be better to take some time and think about the benefits that you can get from them. Here is the list of these benefits:
Getting an idea of the target college's expectations;
Learning how to structure your text properly and compellingly;
Focusing on creating a good introduction for your letter.
So, if you are planning on writing a college cover letter or just need some help with it, we advise that you look through our website and find the example which is most similar to what you want to write about yourself. This way will be much easier for you not only when applying but also when writing such letters in the future.
Also, it is very useful to look through samples as you can take some notes and implicate them in your writing.
However, remember that the most important thing is to be unique and never copy someone else's work. When it comes to example college application letters, there are seven main mistakes applicants make when they refer to samples:
You can't use a letter from someone with almost the same experience;
It is not recommendable for you to reference any other person in your text as a cover letter is your voice and your chance to stand out;
The format of an applicant's school year should also match the example for college application they have chosen;
When creating a cover letter sample college will accept, students usually forget about mentioning their achievements or activities related to college life;
The problem with using samples is that people don't know how well their letter matches college requirements. This way such example will be useless for them (and this doesn't give any advantage to the applicant);
Applicants usually write only about themselves and don't mention anything related to their future studies;
The last mistake students make when using samples is that they forget about writing an engaging introduction. This way, it will be hard for them to create a good first impression of themselves.
So, if you want your application letter to stand out from the other ones, remember these mistakes next time you are planning on referring to someone else's work!
Tips to use sample cover letter for college student
It is not wise to copy and paste the entire letter. Keep a track of which words or features you have noted from samples so they can be easily applied to your work when needed. The sample may help in understanding how to format your cover letter but do remember that it's only an example and needs personalization depending on your experiences, skills, and qualifications. They are no use if they don't match with what you've written for yourself! Sample letters may come across as very formal; using them could make yours seem like an impersonal formality too- this will defeat the whole purpose of writing one in the first place! As stated before, every college has different requirements. Hence, it's vital that avoid simply copying word by word or pasting it from online. It is important to mention that you need to make sure it has the same tone and message as your resume or essays too! Some samples may not fit your style, and you can end up using a letter that doesn't seem like you.
There's no need to stick with the same structure as other letters; make sure it has a unique spin on what you're trying to say! Make sure there is enough space between lines so whoever reads this knows who they are supposed to be reading about. The best way of utilizing these cover letter examples is by making them work for yourself- take out the things which don't apply or fit in well with your situation and replace those things with something more suitable for yourself! Always remember: a cover letter is supposed to be a reflection of who you are, what your personality and skillset consists of, so why would anyone want to use one that isn't true?
Use the sample as an outline. It's not suggested to copy or paste them word for word because it will come across as impersonal and even plagiarism! What makes writing a college cover letter difficult is trying to make sure everything flows together well- some samples may have information that doesn't match up with yours. Thus, making things confusing when reading through it all. This tip might seem common but always remember that whoever reads this will be looking for specific details that they need- if it's jumbled together, then there's a chance you won't get the opportunity to show off your skills.
Do not use the formatting from online samples. Try writing one out in any text editing tool first, so when you're done, print it out and start editing! The most common mistake, for example college student can make is simply copying what they see on websites rather than making changes which ultimately affects their chances of getting admitted because everything seems unoriginal. It doesn't matter whether or not you are applying via email; always remember that whoever reads this needs to know who they are reading about- why would anyone want to read a cover letter and not know who they are supposed to be talking about?
Sometimes, you may find that there is too much information on one page; this is why it's important to have enough space so the person reading can understand what's being said. Sample college cover letters are useful, but most students tend to forget that using them isn't always good because nothing will ever beat their own creativity! Be sure of writing out your thoughts either in word or typing out an email before sending off something which isn't right- remember: chances are high whoever reads this will be looking for specific details, which makes everything more difficult if filled with mistakes. A quick tip would be to use the sample for ideas and refer back to it often, making sure you put your own spin on things! Many students make the mistake of thinking that using a college cover letter example college will get them admitted instantly, but in reality, it might actually cost them an opportunity. It's important to remember that whoever reads this is looking for specific details, which makes everything more difficult if filled with mistakes- be sure of writing out your thoughts either in word or typing out an email before sending off something which isn't right.
What mistakes to avoid when using cover letter examples college students provided as samples?
When cover letter examples are used, students must be careful to avoid making mistakes. Students college cover letter is a document that can be difficult to compose. When students are looking for a way to improve their application packages, they can use samples college cover letters as an aid in the process. However, there is one thing that must be remembered – each applicant's situation is different, so using someone else's sample won't work out and will be considered plagiarism. Make sure you avoid the following common mistakes when you're referring to samples:
Using incorrect formats for your level of education and experience;
Making spelling and grammatical errors (our editors can help you resolve this issue);
Not properly formatting or aligning information on the page;
Copying wording from a sample rather than using it as an example for your own work;
Using too many words (avoid this by reading through what you wrote).
However, here are some tips that can help you.
Try not to use wrong formats for college student's level of education
Avoid making spelling and grammatical errors
Carefully format or align information on the page properly
Remember that you can't copy-paste wording from a sample to your cover letter
Refer to the professional editor at EssayEdge, who can enhance the quality of your writing, help you stand out from the crowd, and go through admission college student who succeeded
Cover letter sample for college student: things you have to remember before the submission
Remember to take care when submitting your final work; make sure that everything looks okay before hitting "publish" while also watching out for any grammar mistakes too. Also do not embarrass yourself by making mistakes while otherwise referring to samples without adding anything of a personal choice throughout the process. Enjoy the process,, and you will get a great outcome!
Also, remember to check through carefully before sending off your final work. Watch out for any grammar errors, along with ensuring that everything else is in place prior to publishing what you have written about. Do not forget other people are going to read what has been posted, so please do not embarrass yourself by committing such papers with errors either since failing at the task of writing based on samples without adding something personal to it.
In conclusion, be sure not to omit anything and take care throughout the process by avoiding mistakes like spelling and grammar errors as well as very carefully formatting or aligning information on the page properly along with not copying from those who have done so previously without having added some kind of personal touch in what you're writing about while also trying to avoid including too many words when otherwise reading over what has already been written before sending off your final work. Also, try having a good time working through everything here again! Remember that others will read what you've written, so please do not embarrass yourself by making such errors either since failing at the task of referencing samples and using them as your own cover letter for college. Remember, the admissions committee can check everything.
To avoid such problems and misunderstandings, we highly recommend referring to samples at EssayEdge. Our advantage is that we provide completely free samples. You can download them in pdf format. All you need to do is simply sign in to your personal account and download the sample. Yes, sure, you can download any sample you need. In case you don't have a personal account at EssayEdge, you have to create it. This process will take no more than a minute. With a personal account, you can get access to samples and editing options provided by our highly experienced Ivy League editors.
Can I edit my cover letter at EssayEdge if I think that it is not good enough?
Sure, you can! Choose the editing option and start your admissions journey with EssayEdge!
Can I download more than one sample?
You can download any sample you need. There are a lot of different document samples at EssayEdge, so you will undoubtedly find one that fits your needs the best!
Can I use the sample as my own cover letter and submit it with my application, it is so related to my experience?
No and no. You are prohibited from using samples as your own documents even if they match your background and experience that well! However, you can order the editing package that includes brainstorming. Together with our professional editor, you will be able to create a cover letter that will help you get admitted.
Are the samples at EssayEdge checked? How can I know that I can rely on them?
Sure you can! All our samles are checked by our professional editors. Hence, you can be sure that they are well-written and error-free.
A cover letter is a vital document that can help you showcase why you are the perfect fit for the program. A well-structured cover letter should highlight your strong points, significant career and life accomplishments. A cover letter is an exclusive and personal summary of your achievements and goals. Make sure it has a catchy introduction, specific body paragraphs and succinct conclusion. Check our sample and perfect your own cover letter.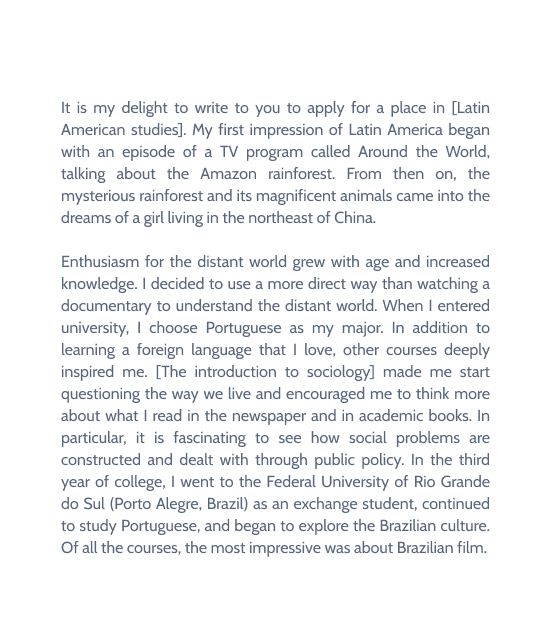 How Can EssayEdge Improve Your College Cover Letter?
Work with professional editors.
Our customers come back to us because our editors do their best to see our students succeed. They provide unrivaled help, guiding students through the application process.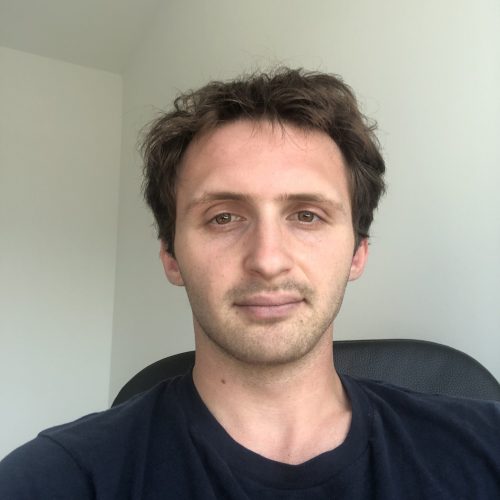 "I am experienced editing undergraduate and graduate school application materials, academic papers and theses."
College; Graduate; Law; MBA; Medical School;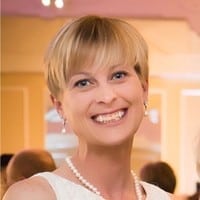 "What started out as a part-time job to pay for my college tuition quickly grew into a passion for admissions essay editing and counseling."
College; Graduate; Law; MBA; Medical School; Premier package;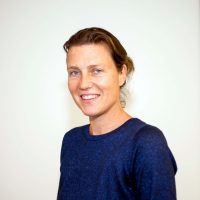 "My aim is to ensure your unique skills, experience, and attributes are highlighted and shine through in your essays."
College; Cover Letter; Dental; Graduate; Law; MBA; Medical School; Premier package;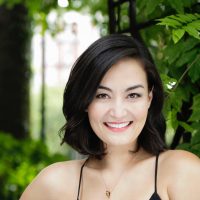 "I perfect a client's writing while also addressing critical areas that need improvement, all while maintaining the client's unique voice."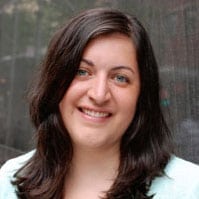 "I have a unique perspective on the college admissions process and on the job application process."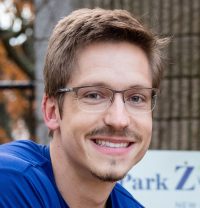 "I am excited to help take your writing to the next level."
College; Education; Graduate; Law; MBA;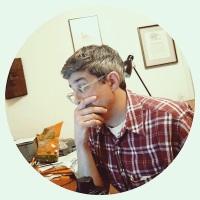 " I improve an essay through specific and constructive feedback."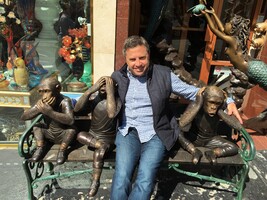 "I'm here to help you unleash the power of your writing through clarity, language, and structure."
College; Law; MBA; Medical School;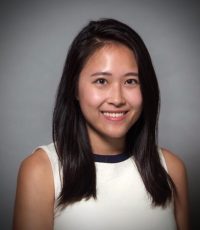 "I pride myself on my detail-oriented and conscientious editing skills that I am sure to tailor to the individual needs of each client."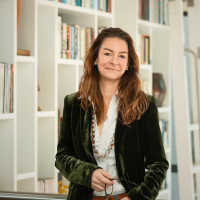 "I can handle most tasks, including resumes and applications for college and graduate studies. "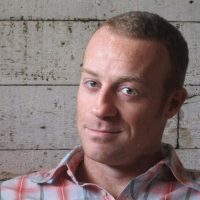 "I like to put my language skills to good use on essays from all fields, but especially those in Medicine and Business."
Law; MBA; Medical School;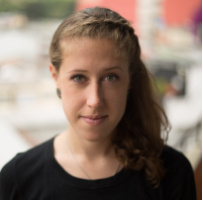 I love supporting students with admissions essays, cover letters, academic essays, theses and dissertations.
College; Education; Graduate; Law; MBA; Premier package;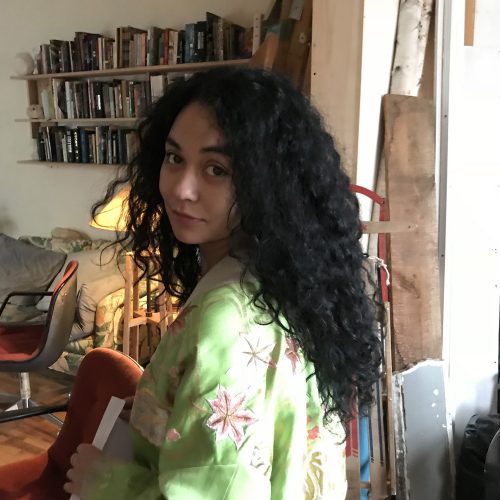 "My approach focuses on clarity and conciseness"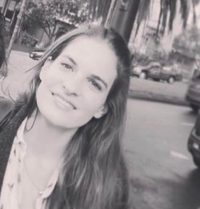 " I am experienced editing admissions essays, recommendation letters, as well as academic papers and theses."
College; Cover Letter; Graduate; Law; Medical School;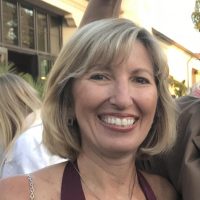 "I enjoy getting to know my customers and helping them reach their undergraduate and professional goals."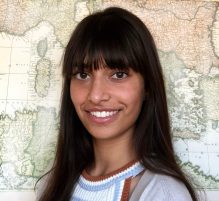 "I have a deep love for the written word and have thoroughly enjoyed my time working with high schoolers to strengthen their writing skills."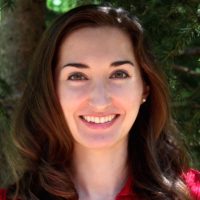 "I have a great deal of experience assisting those applying to law school and LL.M. programs."
Cover Letter; Graduate; Law; MBA; Medical School;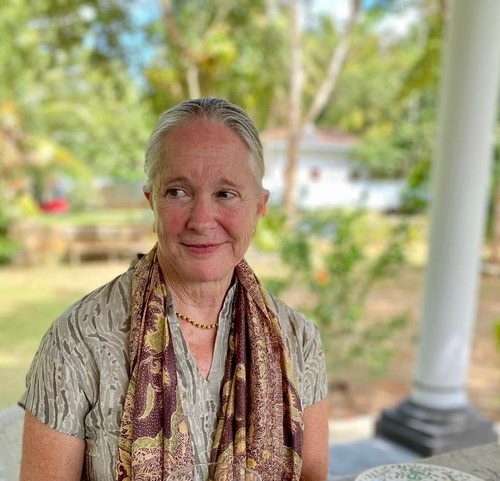 "I have supervised undergraduate and graduate students and done more than my share of correcting, advising, and grading papers."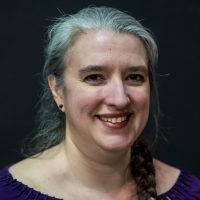 "I find great joy and satisfaction in crafting precise language, and in helping people tell their stories with honesty and style"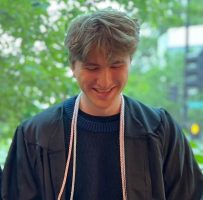 "I am well versed in working with both undergraduate and graduate application essays."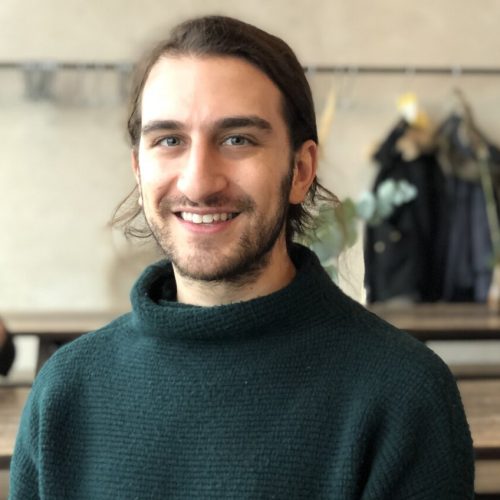 "Send me your admissions essays, research proposals, academic papers, and theses. Let's get to work!"
College; Education; Law; MBA; Medical School;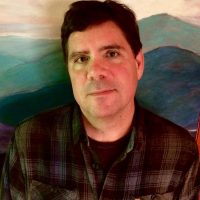 "My goal is to work with customers and help present their ideas in their own words in a professional and grammatically sound manner."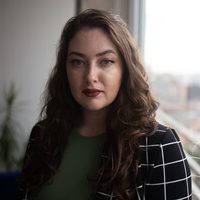 "I love supporting students so they can achieve more in their academic writing, from theses to admissions materials like personal statements."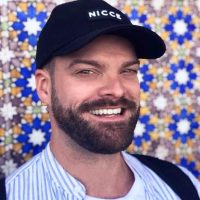 "I enjoy helping people improve non-native writing in which they have demonstrated a great deal of time and effort."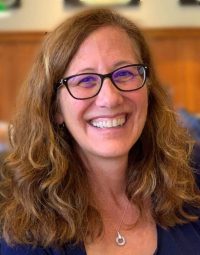 "I enjoy helping clients tell their particular stories: who they are at heart and how they got to where they are now in their lives."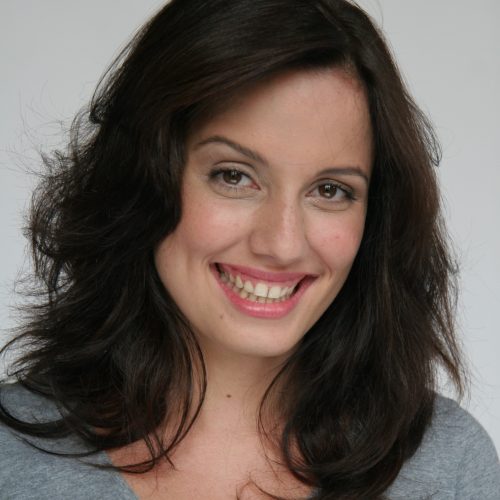 "I am looking forward to helping countless new students achieve their academic aspirations."
College; Cover Letter; Graduate; Law; MBA; Medical School;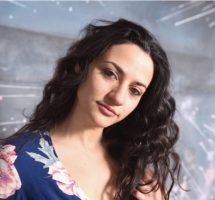 "I specialize in editing essays for undergraduate, MBA programs, medical school, graduate programs, and law school."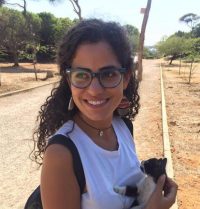 "I'm a hands-on writing and editing coach. Let's work together to create an essay that stands out from the pack! "
Need Brilliant Cover Letter?
2 phone sessions with editor
14 days of email support from editor
Featured Articles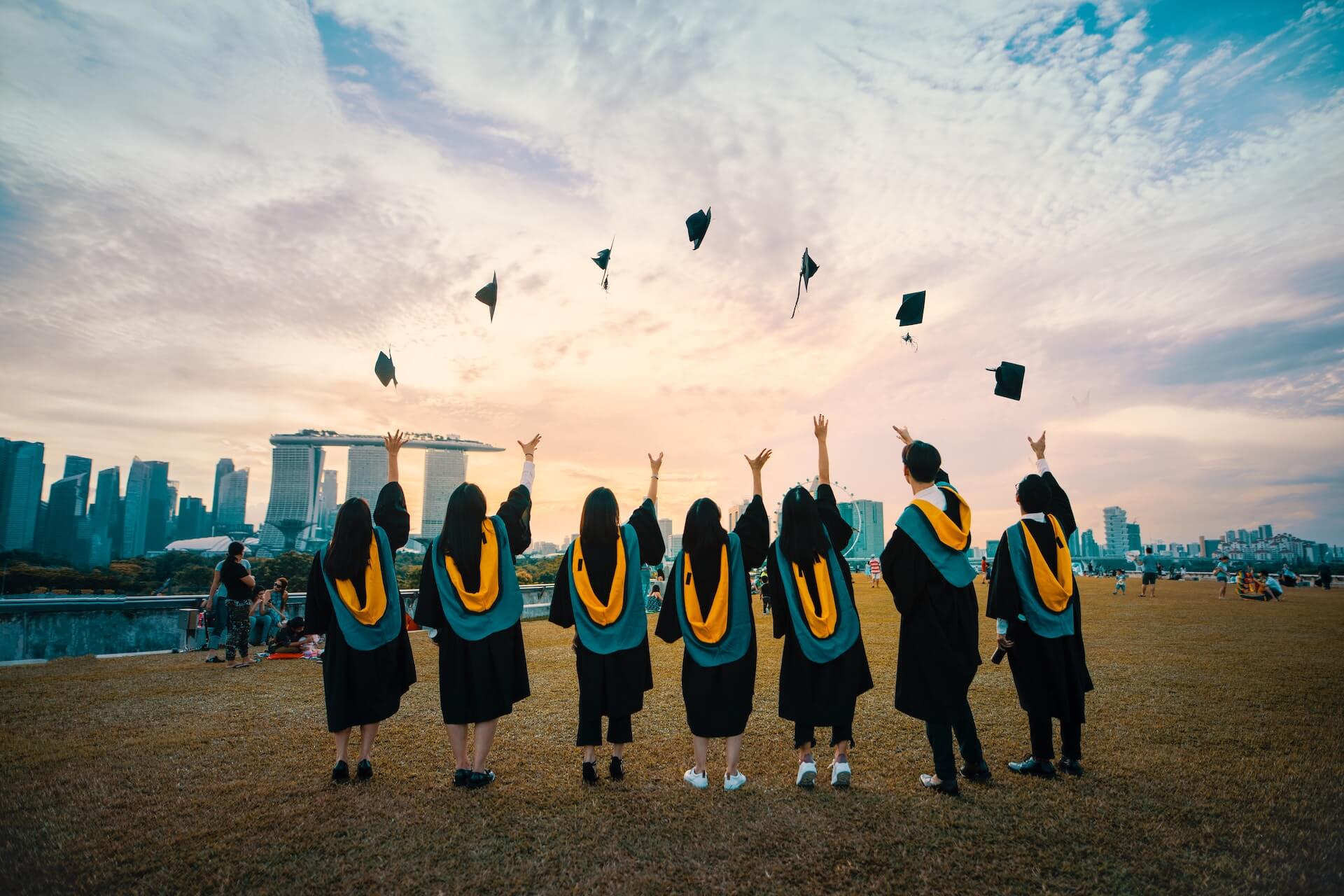 Author Description: This article was written by AdmitYogi, a platform for parents and high schoolers to read through thousands of… Continue Reading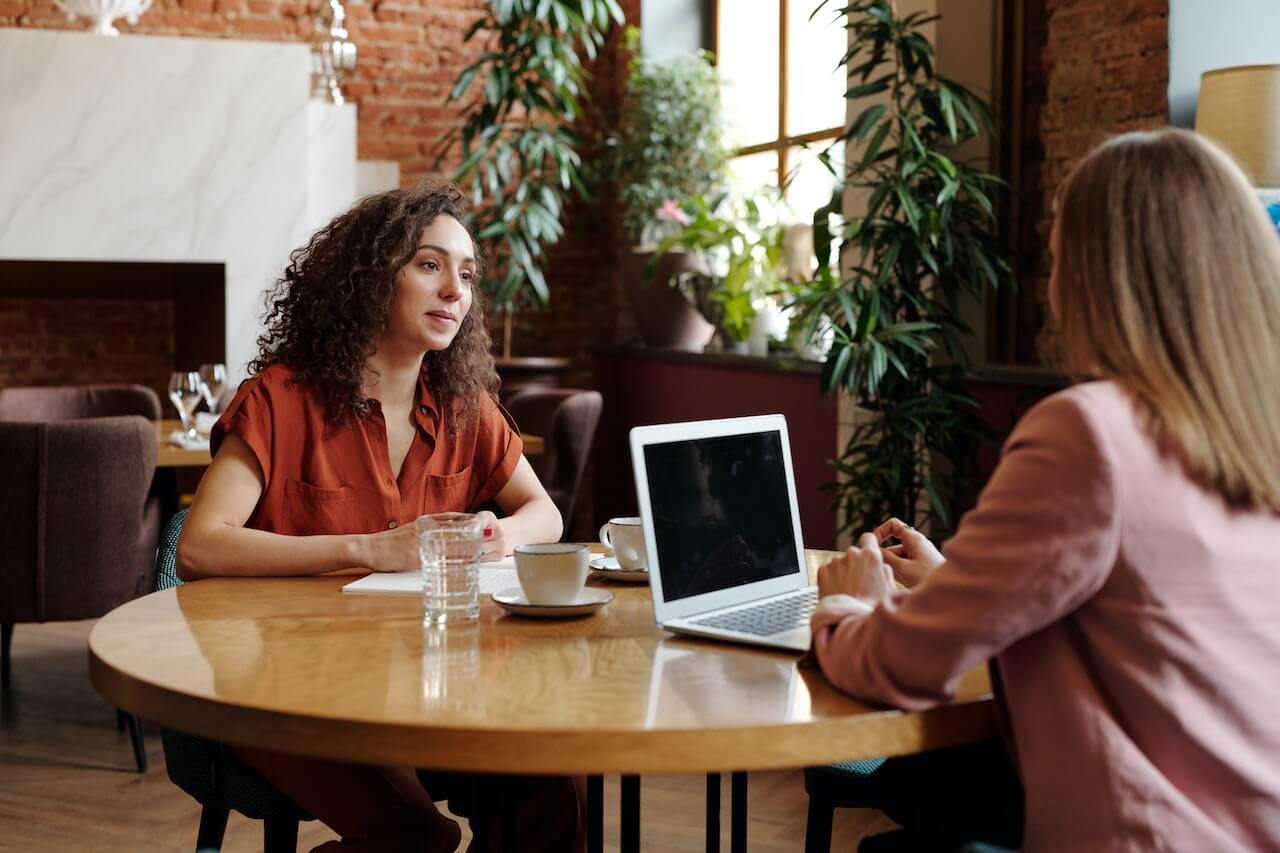 High school graduates might encounter an opportunity that can be both exhilarating and nerve-wracking as they navigate the college application… Continue Reading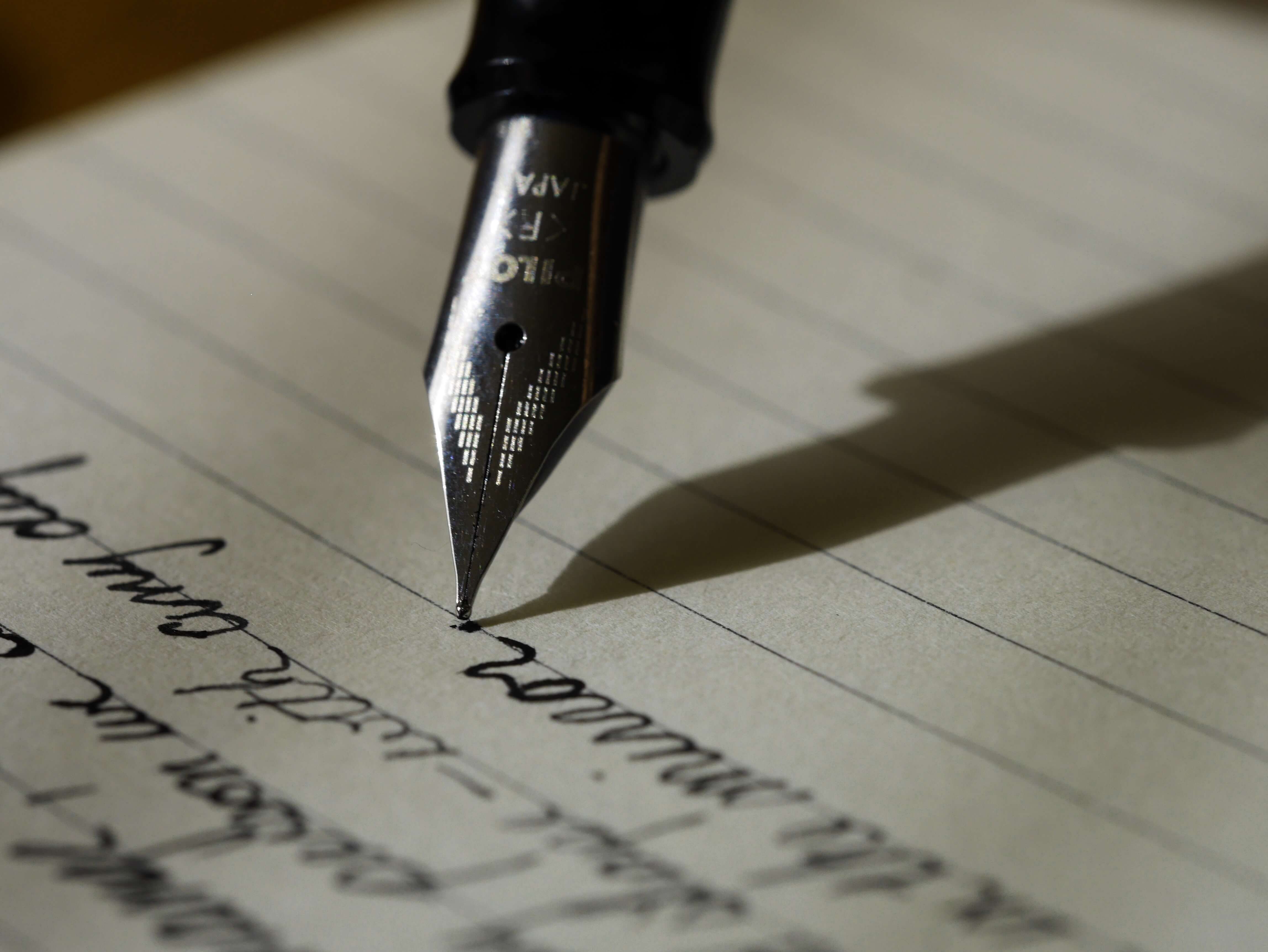 EssayEdge is a service for admission editing, proofreading, and essay coaching that is legal worldwide. Each paper is edited manually… Continue Reading
Do you have more questions? We are always here for you.
©2023 Student Media LLC. All rights reserved.
EssayEdge: Essay Editing & Proofreading Service.
Our mission is to prepare you for academic and career success.
Log In
Sign Up
Forgot password
Unable to log in? Please clear your browser's cache and then refresh this page and try again
Reset password Please enter your email address to request a password reset.

Check your email We've just sent a password reset link to your email.
This information is used to create your account
How to Write a Cover Letter
Throughout your college career, you are likely going to apply for many different types of academic programs. This will start with actually applying to a university or college itself. Then, over time, you may compete to be a part of the prestigious classes or graduate programs, or apply for grants to fund your research. Nearly all of these programs will be competitive, and it will be critical to distinguish yourself from other candidates. One of the most important but often overlooked parts of any academic application is the cover letter. A good one can often strengthen a candidate's application and help make a case for his or her selection into prestigious academic programs. Let's take a closer look at academic cover letters and discuss how to write a good one.
What Is It?
A cover letter is a short document that provides a quick summary of a larger packet of information. In the business world, people often use them as a synopsis for a resume or larger employment history packet when they are seeking a job. Cover letters are brief and to the point; normally, it will consist of just one page.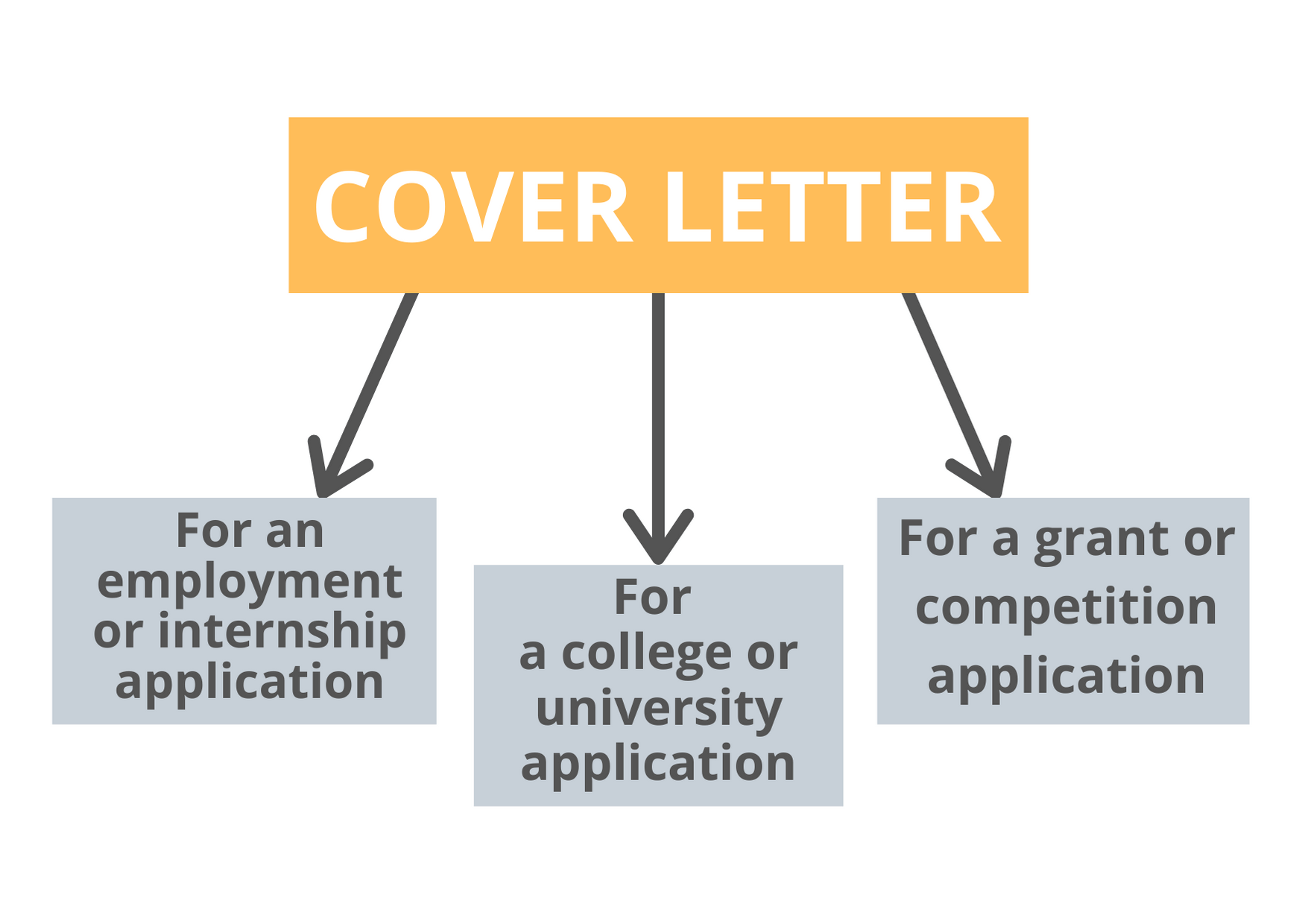 In academia, these documents may be used for several different reasons, including to:
Introduce someone's application to attend a college or university
Accompany an application to attend a fellowship
Support an application to win an internship at a company
Strengthen a request to become a graduate or research assistant
Summarize the key points of a grant proposal
This is just a small list of reasons why you will likely need to write a cover letter at some point during your academic career; there are also many other situations where this document is required. Finally, when you complete your academic studies, you will likely have to prepare a cover letter to accompany your resume when you apply for a job as well.
In the days of email and electronic communication, why should you even bother including a cover letter with any sort of academic application packet? There are several different reasons. For starters, you may be required to include it for a given application. Additionally, an academic can help to convey the following information to the reader:
Offer an introduction. A good cover letter will let reviewers of an academic application know exactly who you are before they even begin digging into the packet.
Build Interest. It should make reviewers want to read through your entire packet as well.
Call to Action. The information you convey in your cover letter should help to compel readers to select you for the academic program you are applying for.
Demonstrate Writing Skills. Cover letters will give academic review committees their first glimpse of your capabilities to write and convey information, which could be an important factor in their selection criteria.
Academic cover letters may vary slightly, depending on the purpose and the intended audience. However, regardless of the differences, they all must include some basic characteristics in order to be effective. Here are the steps you should take to write one.
Writing Steps
Step 1: gathering information.
Prior to starting your first cover letter, the first thing you should do is determine if there are any specific requirements it must meet. Standardizing formats and requiring candidates to present information in a certain way makes it easier for reviewers to assess multiple candidates in a short period of time. For example, the academic program you are applying to may require you to use a specific format. You may also have to include certain information in your cover letter, such as your current academic degrees or credentials. So, find out if there are any specific requirements for your letter before you begin to write it.
Once you've determined whether or not there are any requirements, you should start thinking about the information you are going to present in the letter itself. To do that, start with answering the following questions:
What personal information do I want to convey about myself in the letter?
What do you want to highlight?
Why am I applying for this academic program?
What is the call to action to get reviewers to select me?
Asking those questions and answering them honestly – and even writing down some notes as a result - will give you a great start to preparing an honest, effective cover letter.
Step 2. Formating
If the academic program you are applying to does not give you a specific format for a cover letter, you will have to make your own. A typical one will consist of the following sections:
Return Address. For brevity and appearance sake, include your name and return address as a header centered at the top of the page of your document.
Date. The first line of your cover letter should be the full date, justified to the left side of the page. Express the date formally without any abbreviations (i.e., December 1, 2019).
Addressee Info. One space below the date, and also justified left, you should include all of the address information for the person or organization the letter is intended for. Include the same type of information here that you provided in the return address section. If the addressee is a person, ensure you spell the name correctly and get the person's title right as well.
Salutation. In a formal academic writing, the salutation line is normally two spaces below the addressee information and justified left. The salutation normally consists of "Dear" followed by the name of the person or institution being addressed and ends with a comma.
The Body. Two spaces below the salutation line, you will begin the body of your letter. The body, which we will discuss in detail a bit later, is the key part of the letter that achieves its overall purpose. The body normally consists of a strong opening paragraph, two to three supporting paragraphs, and a strong closing paragraph that reinforces the ideas expressed earlier.
Complimentary Close. Two spaces below the body and justified left, you will include a line to formally close out the letter. Formal cover letters typically close out using words like "sincerely," "all the best," or "respectfully" followed by a comma.
Signature. Sign the letter by hand in ink below your complimentary closing line.
If you aren't told otherwise, plan on using a common font, such as Calibri, Arial, or Times New Roman, in size 12. Your letter should be easy for reviewers to read. Do not attempt to significantly decrease the font in order to jam more information onto a single page; instead, if your letter is too long, be prepared to make a tough call and edit out some of the information.
Once you've created your basic template, you'll be ready to outline the body paragraphs.
Step 3. Creating an Outline
You only have 4-5 paragraphs to work with, so you really need to make them count! One of the best ways to do that is to create a rough outline for each one, so you can ensure you capture all of the critical information you want to cover. While some writers do not like to work with outlines, it can be a helpful way to ensure you don't miss anything. Outlines can often help you write faster, too.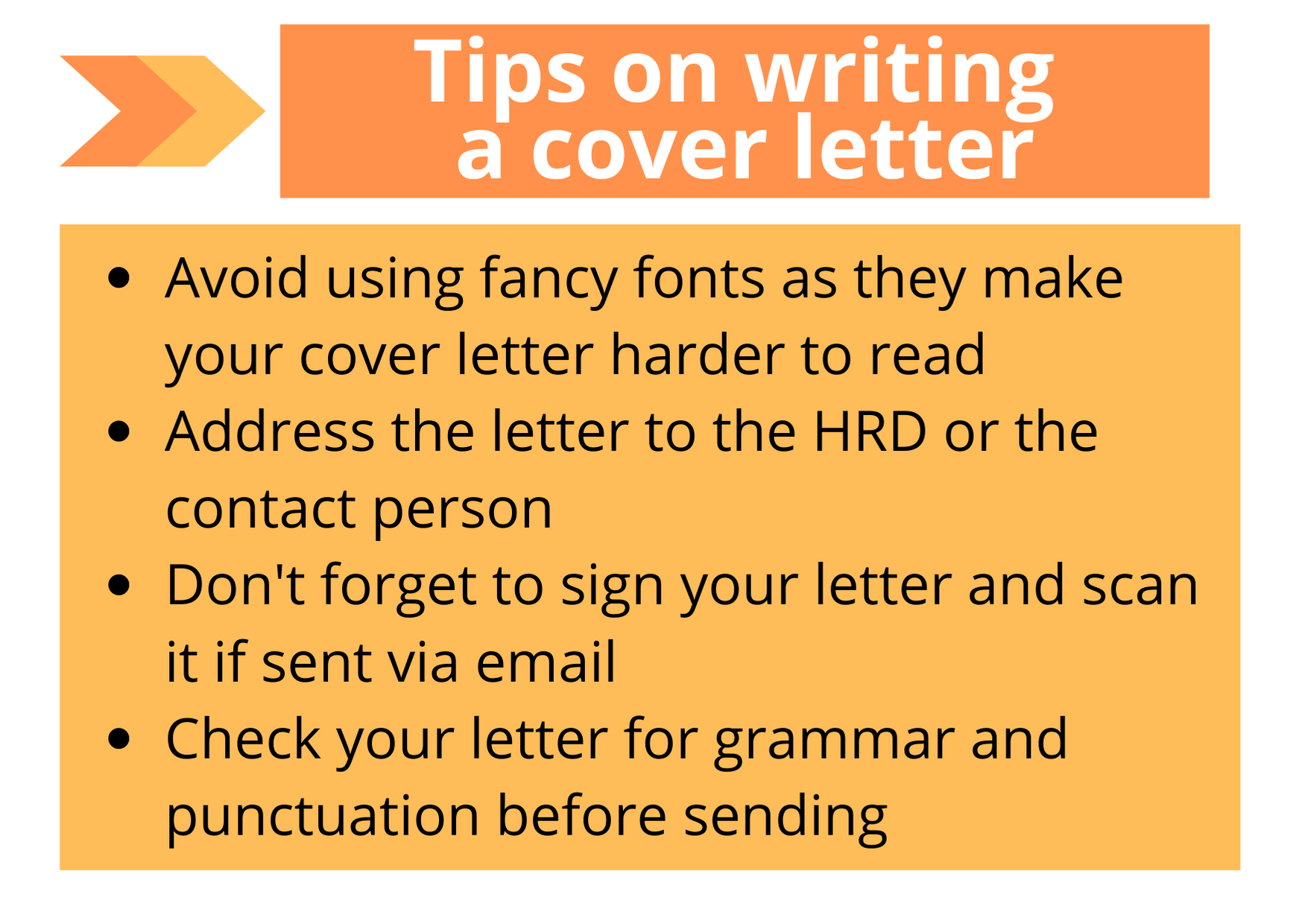 In the case of a cover letter, a few simple notes to capture for each paragraph can often be enough to get you started. For example, in your opening paragraph, you may want to jot a few notes down about covering who you are and what you're applying for. Your next paragraph may cover why you want to be selected for an academic program, followed by a paragraph that has a strong call to action for why the academic institution in question should select you. Your closing paragraph should summarize and reinforce everything you stated previously and bring the document to a satisfying close. Once you are satisfied with your outline, you will be ready to begin writing.
Step 4. Drafting
After you prepare your outline, writing the actual body should be straightforward. Finish the thoughts you introduced in your outline with complete sentences, forming paragraphs. If necessary, include effective transitions from one paragraph to the next, too. You should write in your own voice but ensure that the overall tone of the cover letter is formal. Once you complete the letter, review it one time for style, grammar, and errors and make any necessary adjustments. Then, if possible, set it aside for a day or two before you review it again.
If you stuck with your writing, ask a professional team to write a cover letter for you or edit the existing one.
Step 5. Completing Final Review
Giving yourself a clean break between writing and reviewing your piece will help ensure you look at it with a fresh set of eyes. Once you feel enough time has passed since you drafted the letter, read it through from beginning to end without stopping, even if you notice an error. If you are unsatisfied with the flow and style of the letter, make any necessary adjustments and check the cover letter again for grammar and spelling. Continue this process until you are satisfied with how the letter turned out.
If possible, you should also have someone you trust to review the letter as well. The second set of eyes may help you improve the letter and could spot errors that your tired eyes missed as well. Once your second reviewer has provided feedback, you can decide what additional revisions you want to make, and then check one last time for grammar and spelling.
Step Six. Signing and Submitting
Once the final review is complete, adjust the date to reflect the time of submission, print the cover letter, and sign it in ink. If your academic packet is being mailed or submitted on paper, you can add the letter to the larger packet. You can scan the signed letter and send it via email.
As you apply for competitive and highly sought-after academic programs, make sure you take the time to write an effective cover letter. It is often the first thing that academic review boards read when reviewing a packet; if you write a good one, it can help set a good first impression and complement the rest of your application. So, take the advice and tips offered here into consideration, and you'll be on your way to writing effective cover letters throughout your academic career.
EssayTigers brings you the best in custom paper writing! EssayTigers brings you the best in custom paper writing!
To get started, simply place an order and provide the details!
How to Write a Cover Letter for an Essay
Shaun cricks.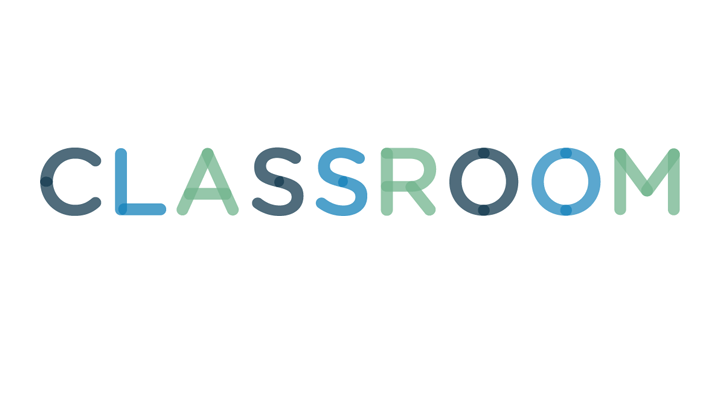 Including a good cover letter with your college admissions essay can be as valuable as the actual essay. While the essay should showcase your vocabulary, organization and logic skills, the cover letter is an opportunity to discuss what inspired you to pick your topic and to highlight the most relevant parts of your essay. If you are sending the same essay to many schools, the cover letter is an opportunity to tailor the essay to the institution to which you are applying.
Explore this article
Writing an Essay Cover Letter
Print and review your essay
Format your cover letter
Below the date
Write a short introductory paragraph
After your introductory paragraph
After listing your bullet-points
As you would in any formal letter
If your word-processing program features this function
things needed
Microsoft Word or comparable word processing program
Highlighter
Printer and/or Internet connection
1 Writing an Essay Cover Letter
2 print and review your essay.
Print and review your essay. Whether it has been an hour or a year since you wrote it, take some time to read through the essay methodically and carefully. Highlight important phrases, statistics, passages, and other items which you would like to draw attention to in the cover letter.
Narrow your highlighted selections down to a thesis or theme and three to five pieces of supporting evidence. Write a short summary of each of the points you would like to emphasize. Avoid the temptation to copy and paste. By rewording these items, you will avoid redundancies and breathe new life into them.
4 Format your cover letter
Format your cover letter. If the institution you are applying to has given you instructions, follow them exactly. Be sure that you are using the same font and font size as you used to write the essay. Include your name and address in the top left corner, as you would with any business letter. Below that, include the date.
5 Below the date
Below the date, greet the recipients of your cover letter with the proper salutation. For example, you might be writing to a selection committee (in which case you would write, "Dear Selection Committee"), a board of directors ("Dear Board of Directors"), or even an individual. Doing a little research on the phone or by email may give you a competitive advantage. Every school wants to feel like you are only applying to their school, even though they know quite well this is not the case.
6 Write a short introductory paragraph
Write a short introductory paragraph. This is normally less than 100 words. Keep the tone formal but avoid sounding pompous. This is your chance to tell the institution how your essay shows you are the perfect candidate and what motivates you.
7 After your introductory paragraph
After your introductory paragraph, list, in bullet-point format, what you really want the reader(s) to notice in your essay. Remember that your audience will probably skim through your essay (at best) and your key points could be lost if you do not highlight them here.
8 After listing your bullet-points
After listing your bullet-points, include a short concluding paragraph of about 100 words or less summarizing what you have presented as well as your intent. Do not repeat yourself. Think of this as the bow that you put on a present after it is wrapped. Tie things up nicely.
9 As you would in any formal letter
As you would in any formal letter, include an appropriate sign-off (such as "Sincerely," "Respectfully") followed by a comma, a blank line for you to sign, and your name printed underneath the line. Under this, list anyone you are copying your letter to or any attachments you included.
10 If your word-processing program features this function
If your word-processing program features this function, run a spelling and grammar check to be sure there are no simple errors that will detract from your message. Print and sign your cover letter.
Not every college or university application requires you to include a cover letter with your application essay. Most applications are submitted online now, so there is little room for error. Only include a cover letter if the institution you are applying to asked for it specifically, or if there is room for an attachment and a cover letter is appropriate. When in doubt, do not be afraid to call and ask.
Follow the conventions of written English. Stay focused, including just one main idea per paragraph. For emphasis, place items at the beginning or ends or paragraphs. Print a fresh copy of the essay if you are mailing it, as your previous copy will be marked.
1 The OWL (Online Writing Lab) at Purdue Business Letter
About the Author
Shaun Cricks is a freelance writer, editor, teacher and producer living in Central Florida, where he graduated from Rollins College. He was awarded an Academy of American Poets Prize and has published many articles in print and online ranging in topics from nanotechonoly to immigration.
Related Articles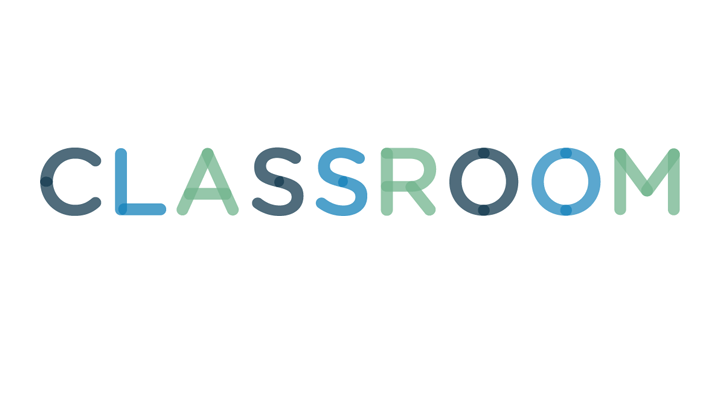 How to: Heading for a College Admissions Essay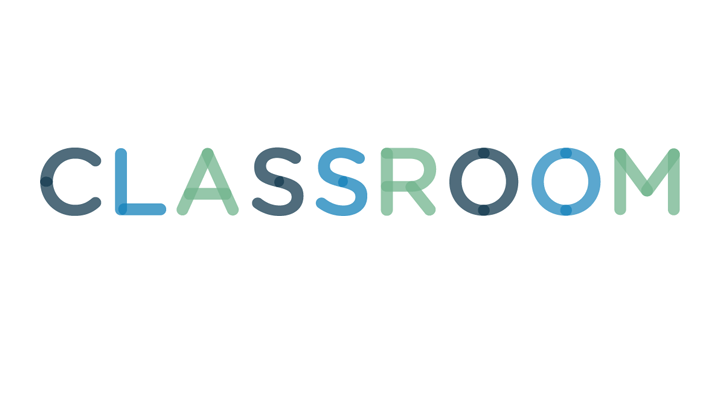 What Should Be Included in a College Application Letter?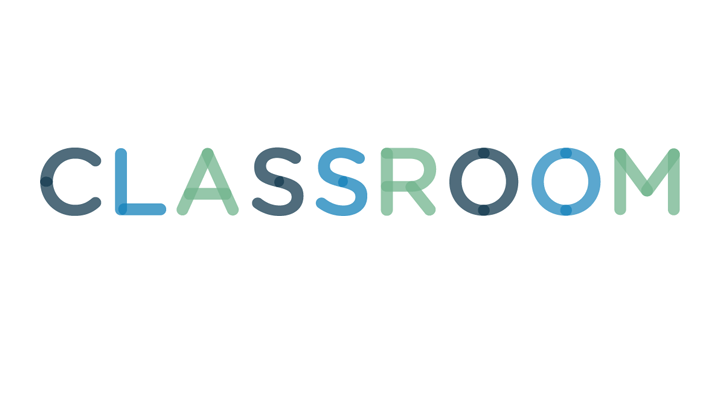 How to Introduce Yourself in the Introduction Paragraph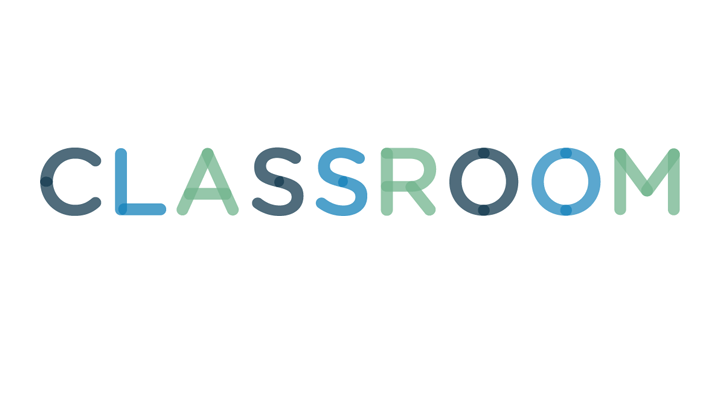 Can You Send the Same College Essay to All the Colleges...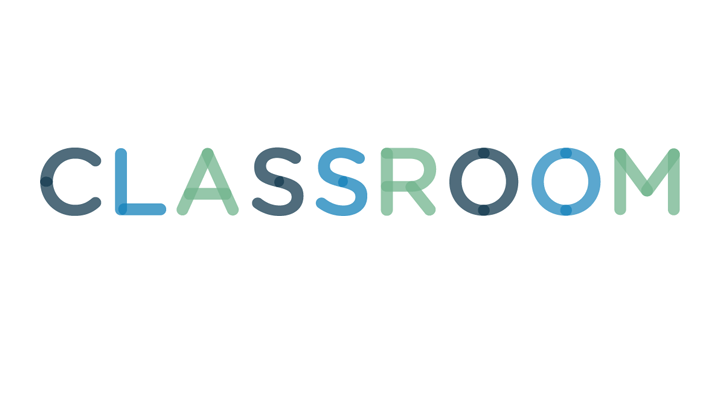 How to Write a Thank You Note to a Priest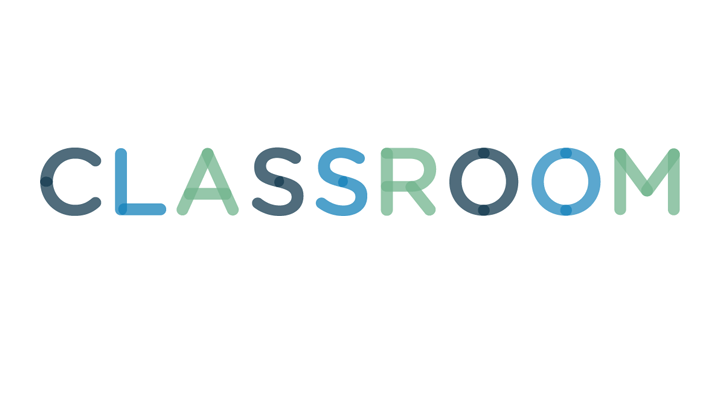 How to Address a Letter of Intent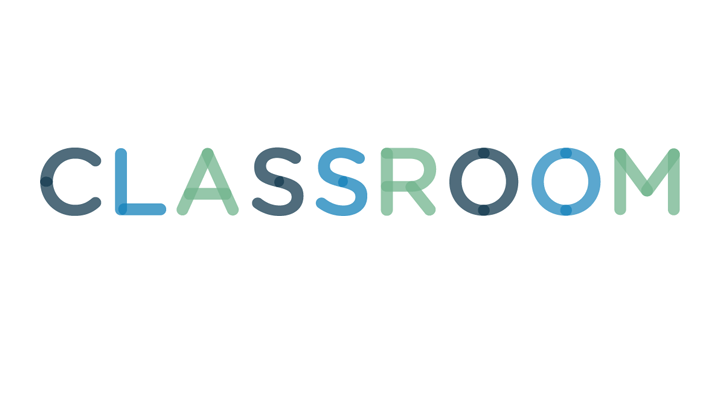 College Essay Weaknesses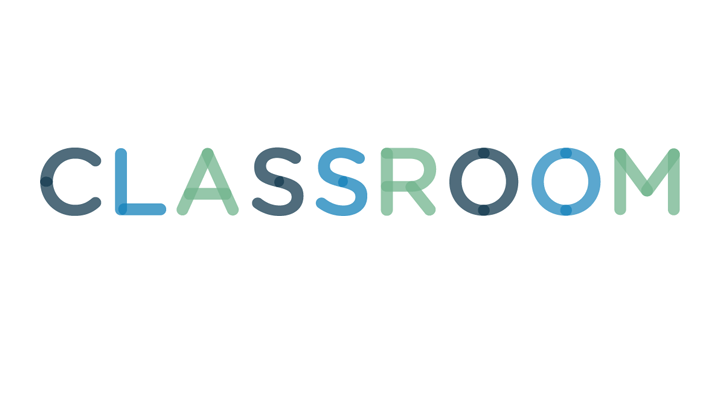 Tips on Writing an Undergrad Letter of Purpose or Intent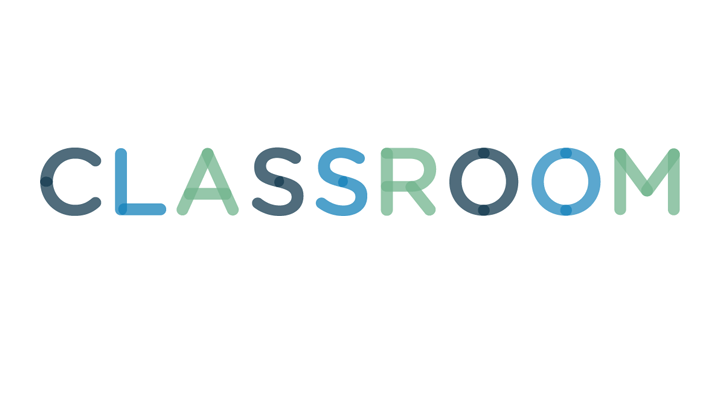 How to Write a CV for a Graduate School Application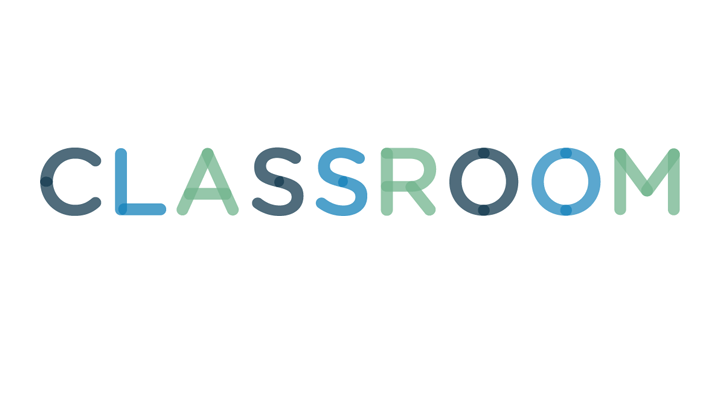 The Proper Way to Write a College Letter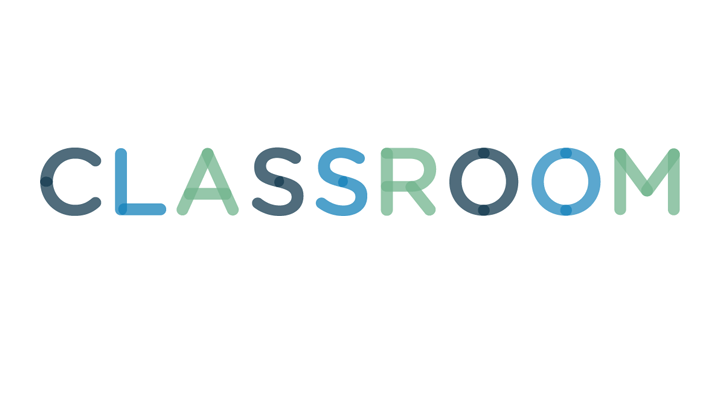 How to Write an Essay About Myself When Applying for...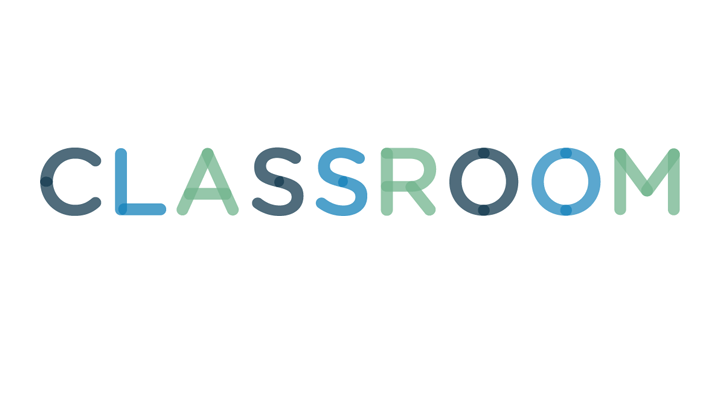 How to Write a Conclusion in My Nursing Paper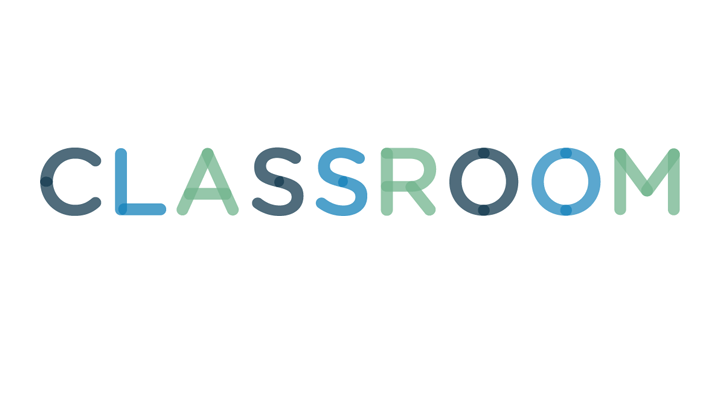 How to Write an Admission Acceptance Letter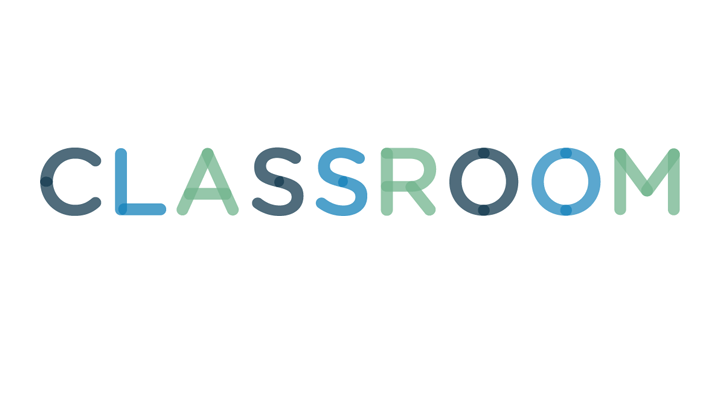 How to Write a Professional Letter of Recommendation...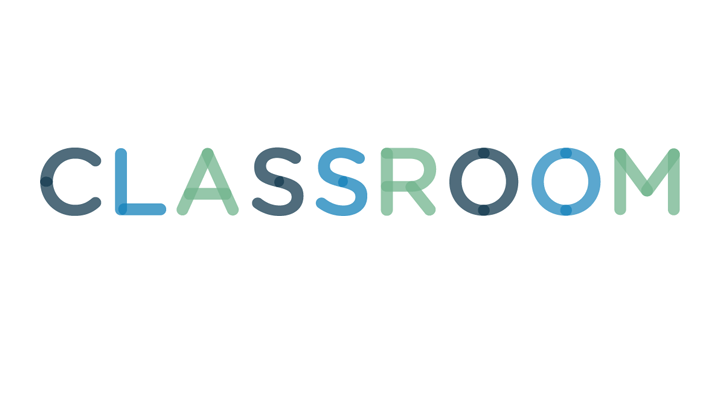 Ways to End a Letter Without "Sincerely"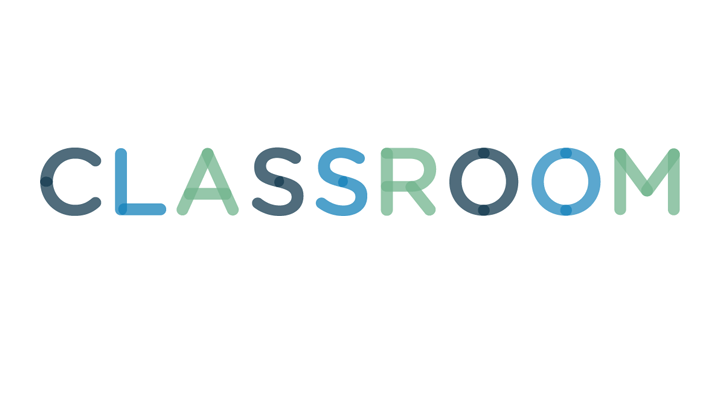 How to Write a Letter of Intent for Medical School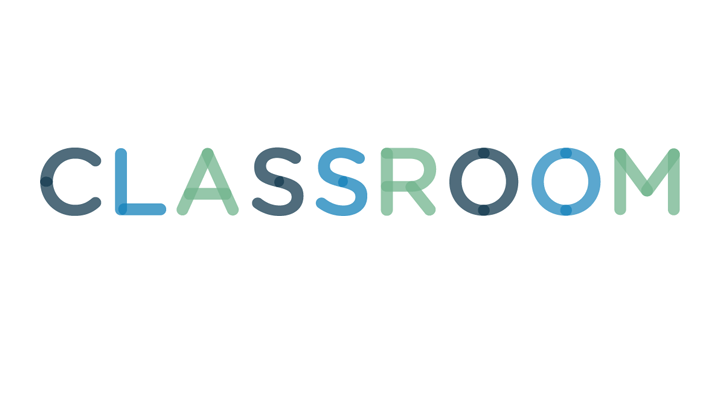 How to Write a Letter of Interest & Qualifications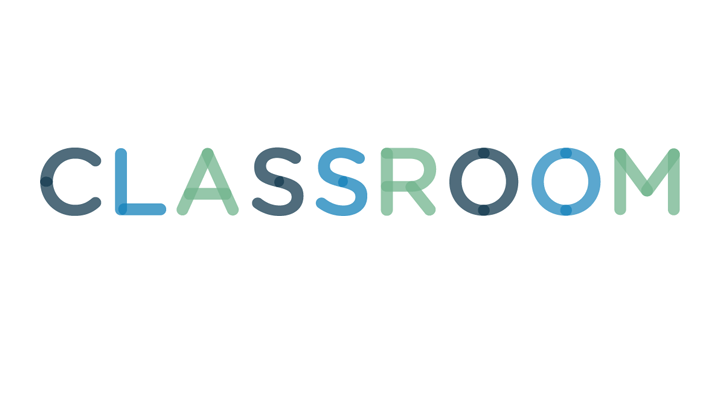 Properly Formatting a College Recommendation Letter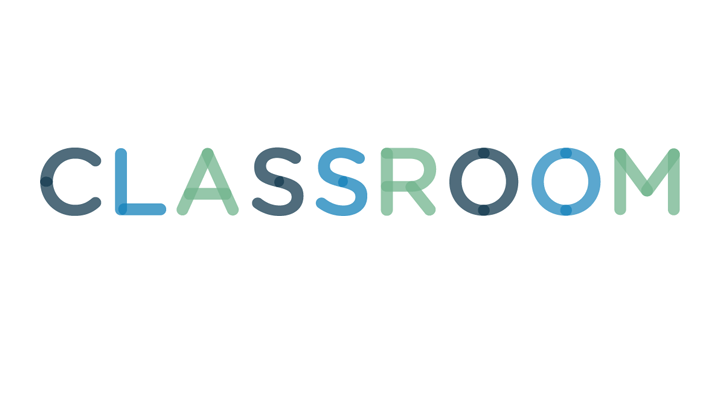 Ideas for an MSW Essay for Grad School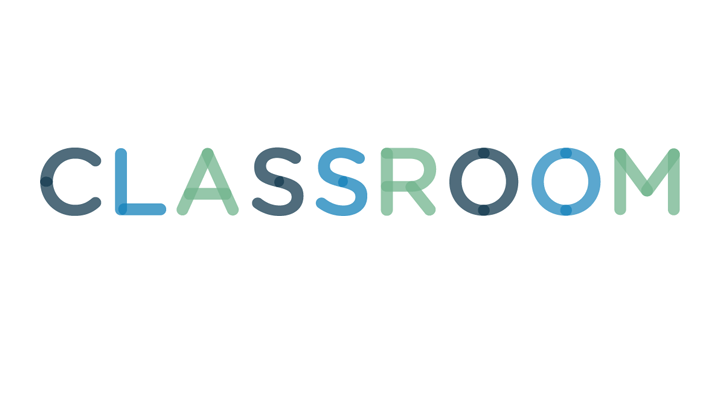 What is the Scholarship Essay Format?
Regardless of how old we are, we never stop learning. Classroom is the educational resource for people of all ages. Whether you're studying times tables or applying to college, Classroom has the answers.
Accessibility
Terms of Use
Privacy Policy
Copyright Policy
Manage Preferences
© 2020 Leaf Group Ltd. / Leaf Group Media, All Rights Reserved. Based on the Word Net lexical database for the English Language. See disclaimer .
Search form
Applying to Graduate School
Administration, faculty & staff resources.
Undergraduate
Costs & aid.
Sycamore Express
Prepping your future.
You are here
Writing your cover letter/essay.
Application Essay/Cover letters
Most applications to graduate school will ask for a statement of purpose or personal statement. Some institutions will be very specific about what issues you need to cover in the essay, others will be much more open.
In general, the good statements of purpose will, in a clear, concrete, and relatively concise fashion, explain the following:
Why you want to pursue a given course of study (and here, not just "I love x", but what is your specific interest in a field, and what area/subfield/research topic is your intent to pursue)?
Highlight your experiences and qualifications that have prepared you to be successful in that course of study (internships, lab experiences, undergraduate research, study abroad in a specific language, etc.). This will also serve to reinforce #1.
Explain what about the specific program is appealing to you in pursuit of a specific degree. Why, in short, would program X be the best/good place for you to come.
Explain your longer term ambitions with the degree.
Ideally, your statement will then line up to make an argument. I want to pursue X career on the bases of Y experiences and qualifications by attending this great program Z.
A statement of purpose can also be a place to explain holes in your record, although this needs to be done in a careful fashion that ultimately swings back to your accomplishments.
This can also be a place to lay out other circumstances that have shaped your educational path (for example, if working a second job, studying abroad, military service, raising a family, etc., have also shaped your educational experience and/or conceptions of future career in this field).
A Question of Style:
First, just get started. You are going to write multiple drafts, and probably the first version will only partially mirror the final version.
Second, be authentic and straightforward. Whipping out the thesaurus, or trying to include too much jargon, is not necessary. Describe your ambitions and experiences in your own voice.
Third, use concrete examples from your own experiences to create your narrative of why you want to pursue a degree and what you have down to prepare/show your readiness for it.
Fourth, stay concise. People will be reading these essays between meetings, over lunch, or perhaps late at night. Two pages single spaced should be the maximum unless the school instructs otherwise. That also means keep it catchy from the outset and stay on point.
There are also some pitfalls to avoid:
Don't rehash your CV or list of achievements. And you don't need to restate your GPA. They can see that on the transcript.
Don't just talk about your love for a topic. You want to show your interest is grounded in real experiences.
Don't recount all your life experiences. Focus on what is relevant and appropriate for the task at hand.
Don't lecture the reader. You are writing to experts. You don't have to tell them what they already know.
CSU: https://www.csuci.edu/careerdevelopment/services/sample-graduate-school-admissions-essays.pdf
Prep Scholar: https://www.prepscholar.com/gre/blog/graduate-school-personal-statement-examples/
http://college.usatoday.com/2012/10/12/10-tips-for-writing-a-grad-school-personal-statement/
https://career.berkeley.edu/Grad/GradStatement
Module 3: Career Exploration
Writing effective cover letters, learning objectives.
Identify characteristics of an effective cover letter
Cover letters matter. When you have to go through a pile of them, they are probably more important than the résumé itself. —woodleywonderworks
What Is a Cover Letter?
A cover letter is a letter of introduction, usually 3–4 paragraphs in length, that you attach to your résumé. It's a way of introducing yourself to a potential employer and explaining why you are suited for a position. Employers may look for individualized and thoughtfully written cover letters as an initial method of screening out applicants who may who lack necessary basic skills, or who may not be sufficiently interested in the position.
Often an employer will request or require that a cover letter be included in the materials an applicant submits. There are also occasions when you might submit a cover letter uninvited: for example, if you are initiating an inquiry about possible work or asking someone to send you information or provide other assistance.
With each résumé you send out, always include a cover letter specifically addressing your purposes.
Characteristics of an Effective Cover Letter
Cover letters should accomplish the following:
Get the attention of the prospective employer
Set you apart from any possible competition
Identify the position you are interested in
Specify how you learned about the position or company
Present highlights of your skills and accomplishments
Reflect your genuine interest
Please the eye and ear
The following video features Aimee Bateman, founder of Careercake.com , who explains how you can create an incredible cover letter.
You can view the transcript for "5 Steps to an Incredible Cover Letter" here (opens in new window) .
Cover Letter Resources
Your cover letter: it's like online dating.
The following is another excerpt from the "It's Like Online Dating" essay by Jackie Vetrano. Writing a cover letter may feel like a chore, but the payoff will be well worth it if you land the job you want!
It's Like Online Dating
Sending a message—the cover letter.
After searching through dozens of profiles, online daters generally find a handful of people they can picture themselves with. There's only one way to find out more about the person, and that's by sending the first message.
The challenging part of the first message I send through online dating sites is determining what to say. I've never met these people before, but I do have access to their dating profiles filled with their hobbies, hometowns, and more. This is a perfect starting point for my message, especially if we both root for the same football team or if the other person likes to run as much as I do.
Your cover letter serves as an introduction to your future employer and should complement your résumé to create a shining first impression. It is incredibly challenging to sit in front of a blank screen trying to find a good starting point, which means you should look at the job posting and organization's Web site for ideas about what to include.
Generally, these job postings provide a set of hard skills (such as proficiency with certain technology) and soft skills (such as public speaking, teamwork, or working in a flexible environment) required and desired for the posted position. This information provides you a list of what should be explained in your cover letter. Demonstrating your hard skills is a simple enough task by using examples or stating certifications, but describing your soft skills may require a little more thought. These soft skills can be exhibited by discussing specific examples of past experiences in previous jobs you've held, volunteer work, or work you've done in college classes.
After you have crafted your cover letter, you should send it to a few people you trust for their opinion and overall proofreading along with the job posting for their reference. It's obvious that your cover letter should be free of spelling and grammar errors, but these trustworthy individuals will also be able to provide helpful insight about the examples you've used to display your soft skills.
—Jackie Vetrano,  Foundations of Academic Success: Words of Wisdom
Contribute!
Improve this page Learn More
College Success. Authored by : Linda Bruce. Provided by : Lumen Learning. License : CC BY: Attribution
Image of piles of paper on a table. Authored by : woodleywonderworks. Located at : https://flic.kr/p/5y1i36 . License : CC BY: Attribution
Foundations of College Success: Words of Wisdom. Authored by : Thomas C. Priester, editor. Provided by : Open SUNY Textbooks. Located at : http://textbooks.opensuny.org/foundations-of-academic-success/ . License : CC BY-NC-SA: Attribution-NonCommercial-ShareAlike
5 Steps to an Incredible Cover Letter. Authored by : Aimee Bateman. Located at : https://youtu.be/mxOli8laZos . License : All Rights Reserved . License Terms : Standard YouTube License
Resume Tutorial. Authored by : Cameron Cassidy. Located at : https://youtu.be/O5eVMaPZWmM . License : All Rights Reserved . License Terms : Standard YouTube License