Talk to our experts
1800-120-456-456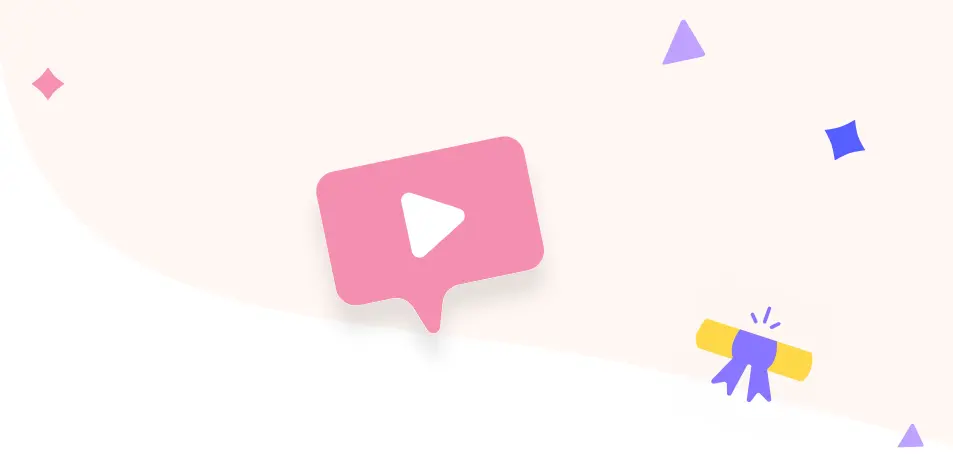 Essay on Technology
The word "technology" and its uses have immensely changed since the 20th century, and with time, it has continued to evolve ever since. We are living in a world driven by technology. The advancement of technology has played an important role in the development of human civilization, along with cultural changes. Technology provides innovative ways of doing work through various smart and innovative means.
Electronic appliances, gadgets, faster modes of communication, and transport have added to the comfort factor in our lives. It has helped in improving the productivity of individuals and different business enterprises. Technology has brought a revolution in many operational fields. It has undoubtedly made a very important contribution to the progress that mankind has made over the years.
The Advancement of Technology:
Technology has reduced the effort and time and increased the efficiency of the production requirements in every field. It has made our lives easy, comfortable, healthy, and enjoyable. It has brought a revolution in transport and communication. The advancement of technology, along with science, has helped us to become self-reliant in all spheres of life. With the innovation of a particular technology, it becomes part of society and integral to human lives after a point in time.
Technology is Our Part of Life:
Technology has changed our day-to-day lives. Technology has brought the world closer and better connected. Those days have passed when only the rich could afford such luxuries. Because of the rise of globalisation and liberalisation, all luxuries are now within the reach of the average person. Today, an average middle-class family can afford a mobile phone, a television, a washing machine, a refrigerator, a computer, the Internet, etc. At the touch of a switch, a man can witness any event that is happening in far-off places.
Benefits of Technology in All Fields:
We cannot escape technology; it has improved the quality of life and brought about revolutions in various fields of modern-day society, be it communication, transportation, education, healthcare, and many more. Let us learn about it.
Technology in Communication:
With the advent of technology in communication, which includes telephones, fax machines, cellular phones, the Internet, multimedia, and email, communication has become much faster and easier. It has transformed and influenced relationships in many ways. We no longer need to rely on sending physical letters and waiting for several days for a response. Technology has made communication so simple that you can connect with anyone from anywhere by calling them via mobile phone or messaging them using different messaging apps that are easy to download.
Innovation in communication technology has had an immense influence on social life. Human socialising has become easier by using social networking sites, dating, and even matrimonial services available on mobile applications and websites.
Today, the Internet is used for shopping, paying utility bills, credit card bills, admission fees, e-commerce, and online banking. In the world of marketing, many companies are marketing and selling their products and creating brands over the internet.
In the field of travel, cities, towns, states, and countries are using the web to post detailed tourist and event information. Travellers across the globe can easily find information on tourism, sightseeing, places to stay, weather, maps, timings for events, transportation schedules, and buy tickets to various tourist spots and destinations.
Technology in the Office or Workplace:
Technology has increased efficiency and flexibility in the workspace. Technology has made it easy to work remotely, which has increased the productivity of the employees. External and internal communication has become faster through emails and apps. Automation has saved time, and there is also a reduction in redundancy in tasks. Robots are now being used to manufacture products that consistently deliver the same product without defect until the robot itself fails. Artificial Intelligence and Machine Learning technology are innovations that are being deployed across industries to reap benefits.
Technology has wiped out the manual way of storing files. Now files are stored in the cloud, which can be accessed at any time and from anywhere. With technology, companies can make quick decisions, act faster towards solutions, and remain adaptable. Technology has optimised the usage of resources and connected businesses worldwide. For example, if the customer is based in America, he can have the services delivered from India. They can communicate with each other in an instant. Every company uses business technology like virtual meeting tools, corporate social networks, tablets, and smart customer relationship management applications that accelerate the fast movement of data and information.
Technology in Education:
Technology is making the education industry improve over time. With technology, students and parents have a variety of learning tools at their fingertips. Teachers can coordinate with classrooms across the world and share their ideas and resources online. Students can get immediate access to an abundance of good information on the Internet. Teachers and students can access plenty of resources available on the web and utilise them for their project work, research, etc. Online learning has changed our perception of education.
The COVID-19 pandemic brought a paradigm shift using technology where school-going kids continued their studies from home and schools facilitated imparting education by their teachers online from home. Students have learned and used 21st-century skills and tools, like virtual classrooms, AR (Augmented Reality), robots, etc. All these have increased communication and collaboration significantly.
Technology in Banking:
Technology and banking are now inseparable. Technology has boosted digital transformation in how the banking industry works and has vastly improved banking services for their customers across the globe.
Technology has made banking operations very sophisticated and has reduced errors to almost nil, which were somewhat prevalent with manual human activities. Banks are adopting Artificial Intelligence (AI) to increase their efficiency and profits. With the emergence of Internet banking, self-service tools have replaced the traditional methods of banking.
You can now access your money, handle transactions like paying bills, money transfers, and online purchases from merchants, and monitor your bank statements anytime and from anywhere in the world. Technology has made banking more secure and safe. You do not need to carry cash in your pocket or wallet; the payments can be made digitally using e-wallets. Mobile banking, banking apps, and cybersecurity are changing the face of the banking industry.
Manufacturing and Production Industry Automation:
At present, manufacturing industries are using all the latest technologies, ranging from big data analytics to artificial intelligence. Big data, ARVR (Augmented Reality and Virtual Reality), and IoT (Internet of Things) are the biggest manufacturing industry players. Automation has increased the level of productivity in various fields. It has reduced labour costs, increased efficiency, and reduced the cost of production.
For example, 3D printing is used to design and develop prototypes in the automobile industry. Repetitive work is being done easily with the help of robots without any waste of time. This has also reduced the cost of the products.
Technology in the Healthcare Industry:
Technological advancements in the healthcare industry have not only improved our personal quality of life and longevity; they have also improved the lives of many medical professionals and students who are training to become medical experts. It has allowed much faster access to the medical records of each patient.
The Internet has drastically transformed patients' and doctors' relationships. Everyone can stay up to date on the latest medical discoveries, share treatment information, and offer one another support when dealing with medical issues. Modern technology has allowed us to contact doctors from the comfort of our homes. There are many sites and apps through which we can contact doctors and get medical help.
Breakthrough innovations in surgery, artificial organs, brain implants, and networked sensors are examples of transformative developments in the healthcare industry. Hospitals use different tools and applications to perform their administrative tasks, using digital marketing to promote their services.
Technology in Agriculture:
Today, farmers work very differently than they would have decades ago. Data analytics and robotics have built a productive food system. Digital innovations are being used for plant breeding and harvesting equipment. Software and mobile devices are helping farmers harvest better. With various data and information available to farmers, they can make better-informed decisions, for example, tracking the amount of carbon stored in soil and helping with climate change.
Disadvantages of Technology:
People have become dependent on various gadgets and machines, resulting in a lack of physical activity and tempting people to lead an increasingly sedentary lifestyle. Even though technology has increased the productivity of individuals, organisations, and the nation, it has not increased the efficiency of machines. Machines cannot plan and think beyond the instructions that are fed into their system. Technology alone is not enough for progress and prosperity. Management is required, and management is a human act. Technology is largely dependent on human intervention.
Computers and smartphones have led to an increase in social isolation. Young children are spending more time surfing the internet, playing games, and ignoring their real lives. Usage of technology is also resulting in job losses and distracting students from learning. Technology has been a reason for the production of weapons of destruction.
Dependency on technology is also increasing privacy concerns and cyber crimes, giving way to hackers.
FAQs on Technology Essay
1. What is technology?
Technology refers to innovative ways of doing work through various smart means. The advancement of technology has played an important role in the development of human civilization. It has helped in improving the productivity of individuals and businesses.
2. How has technology changed the face of banking?
Technology has made banking operations very sophisticated. With the emergence of Internet banking, self-service tools have replaced the traditional methods of banking. You can now access your money, handle transactions, and monitor your bank statements anytime and from anywhere in the world. Technology has made banking more secure and safe.
3. How has technology brought a revolution in the medical field?
Patients and doctors keep each other up to date on the most recent medical discoveries, share treatment information, and offer each other support when dealing with medical issues. It has allowed much faster access to the medical records of each patient. Modern technology has allowed us to contact doctors from the comfort of our homes. There are many websites and mobile apps through which we can contact doctors and get medical help.
4. Are we dependent on technology?
Yes, today, we are becoming increasingly dependent on technology. Computers, smartphones, and modern technology have helped humanity achieve success and progress. However, in hindsight, people need to continuously build a healthy lifestyle, sorting out personal problems that arise due to technological advancements in different aspects of human life.
About Project
Testimonials
Business Management Ideas
Essay on Technology
List of essays on technology, essay on technology – for school students (class 7, 8, 9 and 10 standard) (essay 1 – 600+ words), essay on technology – for college and university students (essay 2 – 750 words), essay on technology – long essay for competitive exams like ias, ips, upsc and civil services (essay 3 – 1000 words).
Technology can be said to be basically application of information for the building and development of devices and equipment that can be used in a lot of different ways.
Today, technology is now a very integral part of the day-to-day life for each and every one of us. Even though technology has gone a very long way in making life more convenient for every one of us, technology has also brought along a variety of negative effects that we cannot overlook.
Audience: The below given essays are exclusively written for school students (Class 7, 8, 9 and 10 Standard), college and university students. Furthermore, those students preparing for competitive exams like IAS, IPS, Civil Services and UPSC can also increase their knowledge by reading these essays.
Introduction:
Technology is basically the way we execute the discoveries of science and blend it with our own needs. Technology is a general term used to refer to the different tools, machines and equipment we use in everyday life. These tools and equipment have been invented by man to make the tasks faster, easier and more comfortable.
Advancements of Technology:
Since the invention of the wheel to the use of microchips in computers and mobiles, technology has come a long way. The man has reached the moon and explored the outer space just because of the advancement in the aeronautics field. Even in primitive occupations such as agriculture, there have been so many technological advancements with modern tools such as traction engine and steam tractor technology which has helped us make progress.
Prominent Examples:
Although there have been countless examples where technology has changed our lives, there are some which are considered as revolutions for mankind. The technology used in the field of robotics in one such fine example. Nowadays robots are being used by people and industries all over the world for various purposes. They are also used in places which are otherwise considered harmful for humans thereby protecting us. One such area is the cleaning and managing of radioactive waste.
Artificial Intelligence (AI) is another field which is a classic example of the technological advancements man has achieved. Who could have imagined that a machine would be capable of thinking like us? That is what AI has been successful in doing. It is an intelligent machine capable of behaving like us. It can do activities such as problem-solving, planning, learning and even reasoning. Today AI is used in all major areas such as warfare, security, healthcare and communication. On top of this, it is far more efficient than us and has a lower rate of error.
Importance of Technology:
Technology has its own importance in our lives. Without technological advancements, our lives would not have been simpler and faster. The modernisation that the world is witnessing today has all been possible because of the technological developments in different fields. Moreover, it has helped in reducing the risks people had to undertake in many sectors such as mining. With new tools available, the tasks are less risky and are more efficient as well.
Drawbacks of Technology:
Although technological advancements are important for us, it is also true that we seem to be over-dependent on them nowadays.
The drawbacks of technology can be seen in the following ways:
1. The use of mobiles was meant to be able to keep in touch in difficult times. But now we see kids too much involved in the different applications on mobiles and killing their valuable time.
2. Many crimes have been reported through the misuse of digital technology.
3. Also, it has been seen that many people lack the basic education required to ensure the proper use of the technology available today. In fact, most of them use it for the sake of fashion and hence end up misusing it.
4. People have been so dependent on technology that they no more want to do any kind of manual activity. Even for small works that can be done manually, people prefer to do it through technology. This has resulted in making humans mentally as well as physically dormant.
Conclusion:
Technology is surely a boon for mankind. It is all the more important for the economic growth of a country. Modern technologies have in fact succeeded in reducing the human effort and the risk in doing a lot many things. But, still, it is for us to see how best we make use of the technology available to us.
While on one hand we can make use of technological advancements of nuclear energy to generate electricity and help many villages lighten us, at the hand the same nuclear energy can be used to create bombs which can cause mammoth destruction. Similarly, robots and other technological advancements have served as a good servant to us but the moment it becomes the master it can wipe off humanity from the Earth.
Technology can be said to be basically application of information for the building and development of devices and equipment that can be used in a lot of different ways. Today, technology is now a very integral part of the day-to-day life for each and every one of us. Even though technology has gone a very long way in making life more convenient for every one of us, technology has also brought along a variety of negative effects that we cannot overlook. Discussed here are some of the many ways in which our lives has been impacted by technology and how we can find the right balance for us to be able to overcome the different negative effects of technology.
Invention of Technology:
Technology is as old as life itself. At every point of our civilisation as humans, we have always had different forms of technology so it would not be possible to point out the exact invention of technology.
Advantages of Technology:
All of the things that we make use of daily including internet connection, lamps, cars, air conditioners, phones, laptops, bikes, refrigerators and even gas stoves are all products of technology. Technology has made our life easier and smoother. We can get everything just by a single click of our fingers.
Addiction to Technology:
It is fine if we technology to improve our life and how we live our lives. The problem however lies with addiction to the various technological devices that we use in making our lives better and this addiction can be very disastrous. Today, we have gone so deep into the use of technology that every one of us is busy glued to various technologies and devices today. A very good example is our cell phones, no matter where you go, you will find people busy focused on their phones even when it is not safe for them to do so like while walking on the road, driving a car, or even operating a heavy machinery at work.
Some people are addicted to televisions and they cannot afford to miss an episode of their favourite programmes even when they have more important things to do at that time. Another one is that a lot of people cannot go the shortest distance without using a car, even when it is healthy to walk a few times. As a result of this, we live in a generation where a lot of us are not fit and many are suffering from obesity as a result of their apparent lack of physical exercise.
Negative Effects of Technology:
Addiction to technology has a lot of negative effects on us both mentally and physically.
Some of them are discussed below:
i. As a result of using technology, there has been an increase that is drastic in the pollution of our environment and this has led to a variety of different health problems, global warming and the depletion of our various natural resources.
ii. Because of the abundance of entertainment provided by technology in our homes, people are not seeing any reason why they should go out and enjoy nature. Today, most people especially kids would rather stay indoors than go outside and get involved in different outdoor activities. As a result of this, different health problems like stress; sleeping habits that are poor and obesity are now very rampant.
iii. Today while being too taken to technology, a lot of young people have developed social isolation which usually results in a lack of the much needed social skills to survive in life. Using technology to the extreme mixed with a life that is socially isolated can end up in depression.
Finding the Right Balance between Nature and Technology:
It is usually hard for a lot of people to find the right balance between nature and technology. There are some people that have become so addicted to technology and the way of life that technology brings that such people have totally forgotten how life is with nature. Also there are some people that have refused to accept technology and are stuck with old ways which makes them to live a life that is not up to standard.
Finding the right balance means living both forms of life moderately without going overboard in any one. Doing this will go a very long way in living a life that is both easy (through technological advancements) and healthy (through nature), it is important that we find the right balance between nature and technology.
Technology can be said to be very addictive as a result of its convenience and the easy comfort sources accompanied with entertainment that it offers. It is however important that one tries to find a balance between nature and technology and not get too much of technology. If one can do this, it is sure that one's life will change for a better and one would be able to live a life that is happy and free of stress and depression.
What is technology?
We live in a world driven by technology — hardly anyone would argue with you if you said this. Technology, literally meaning the "science of craft", refers to the collection of techniques, skills, methods, and processes used to produce goods or services or for accomplishing objectives such as scientific investigation. Technology can be embedded in machines enabling them to be used by people even without a detailed knowledge of their inner workings.
Technological growth is closely linked to the expansion of scientific research and knowledge. In the last 50 years, thanks to the exponential increases in computing power and microchip design and manufacture, there has been unprecedented innovation and technological growth in nearly every field of human endeavour from health and transport to industrial production and education.
Technology in Daily Life:
It is automotive technology that drives today's electric and hybrid cars, and which will drive tomorrow's driverless cars, hover-taxis and space cabs.
It is technology that drives the ubiquitous mobile phones that you will now find in the hands of even the poorest of the world's poor. It is technology that creates hybrid seeds that resist inhospitable climatic conditions and difficult terrain, giving high yields in shorter times.
It is advancing medical technology that makes remote surgery, minimally invasive surgery and life-saving cures using stem cell transplants. Technology puts spacecrafts on asteroids and distant planets and lets us see new worlds. Technology splits atoms, revealing their secrets, and gives us ways to exploit them to create energy, quantum storage for data, and virtual reality games.
Technological growth: good or bad?
There are people who strongly oppose technology and claim that it spells the death of 'humanity', and that we are approaching the day when machines will rule everything. They refer to fans of technology as 'techies' or sometimes 'geeks'. On the other hand, proponents of technology call these people Luddites, a derogatory name for someone who is opposed to industrialisation, automation, computerisation and new technologies in general.
Is this true? Is technology really a curse disguised as a blessing? Many believe that the convergence of biotechnology and AI might be the most consequential development of all.
When Technologies Converge:
In the last five decades, two areas in particular have grown faster than the rest, powered by research and advances in computing power. One is artificial intelligence, or AI; the other is biotechnology. Huge benefits have emerged from each of them for human beings in general, such as self-driving cars — which will dramatically reduce the death rate from road accidents — and robotic surgery, which enables precise, highly efficient and targeted surgical interventions.
Yet, visionaries like Yuval Noah Harari, author of the best-selling Homo sapiens and Deus , are now warning that the convergence of biotechnology and AI will irreversibly and unpredictably change both the quality of human life and its challenges in the next few decades. A good example of this is the facial recognition technology that is now present in all photo management programs. The AI in the software is capable of not only spotting the faces in every photograph but also recognising the person by name.
This technology has now expanded so that photo apps can recognise cats, dogs, beaches, mountains and cars too. Computers with AI are already correctly identifying human emotions through observing facial expressions and body movements. Some robots are able to mimic human emotions. This is called affective computing, sometimes called artificial emotional intelligence, and refers to the study and development of systems and devices that can recognize, interpret, process, and simulate human affects.
How could this be a negative?
When Computers become Human-Like:
The ability to read human emotions is just a step away from predicting human emotions. For example, if a computer attached to a video camera could identify which products a consumer is showing greater interest in or which ones he is really keen to buy, various tactics could be used to influence her to buy it.
Activists worry that computers that can understand and anticipate human wishes and desires by scanning their irises and analysing their micro-expressions could also be programmed to exploit and manipulate them.
Another very real fear is that humanoid computers with human-like skin, speech, and expressions could jeopardise and dehumanise relationship and create emotional vacuums.
Machines that do Human Jobs:
An enduring fear of Luddites has always been that computers will rob humans of their livelihood by taking their jobs and doing them more efficiently at lower cost. However, in reality the exact opposite has happened. As computerised machines began taking over mechanical and repetitive human activities, new jobs for people opened up that needs thinking and analytical skills and judgement, or human interpersonal skills. A good example is the worldwide proliferation of call centres.
When drones were invented many feared that pilots would soon be redundant. However, few people know that it takes almost 30 people to fly one military drone, and an additional 50 people to analyze and make sense of the data being streamed back by the drone.
The US army suffers from a serious shortage of trained, high quality drone pilots; anyone who masters this skill will have a job. But a social scientist warns that in 10 years, it is certain that computers will be flying that drone and humans will be redundant. Equally sure is that some brand new skill requirement will have opened up with advancing technology, calling for new talents.
How Technology will Change Careers:
In the 20th century, a young man was supposed to choose a skill, vocation or profession, master it through education and practice, and then earn a living from it till he or she retired. However, the fast-changing nature of technology is making skills obsolete at a higher rate than ever before. To survive, tomorrow young man must keep re-inventing himself and updating his skills continuously. Life could be difficult if every new skill has a shelf life of only a decade or so.
Or perhaps one could look at it the other way — and say that changing technology will keep human beings on their toes throughout their life.
Technology is the result of human inventiveness. It reflects our evolutionary heritage. We are neither strong like gorillas or tigers, nor fast like cheetahs and hawks, but our brains and thinking powers have given us the greatest edge of any species on the planet. Technology is a result.
Technology is either inherently good or bad; it is how we use it that makes it so. The splitting of a hydrogen atom is technology at work. As history has shown us, technology can equally be used to make a nuclear bomb that kills millions — or generate electricity that lights up a million homes.
Science , Technology
Get FREE Work-at-Home Job Leads Delivered Weekly!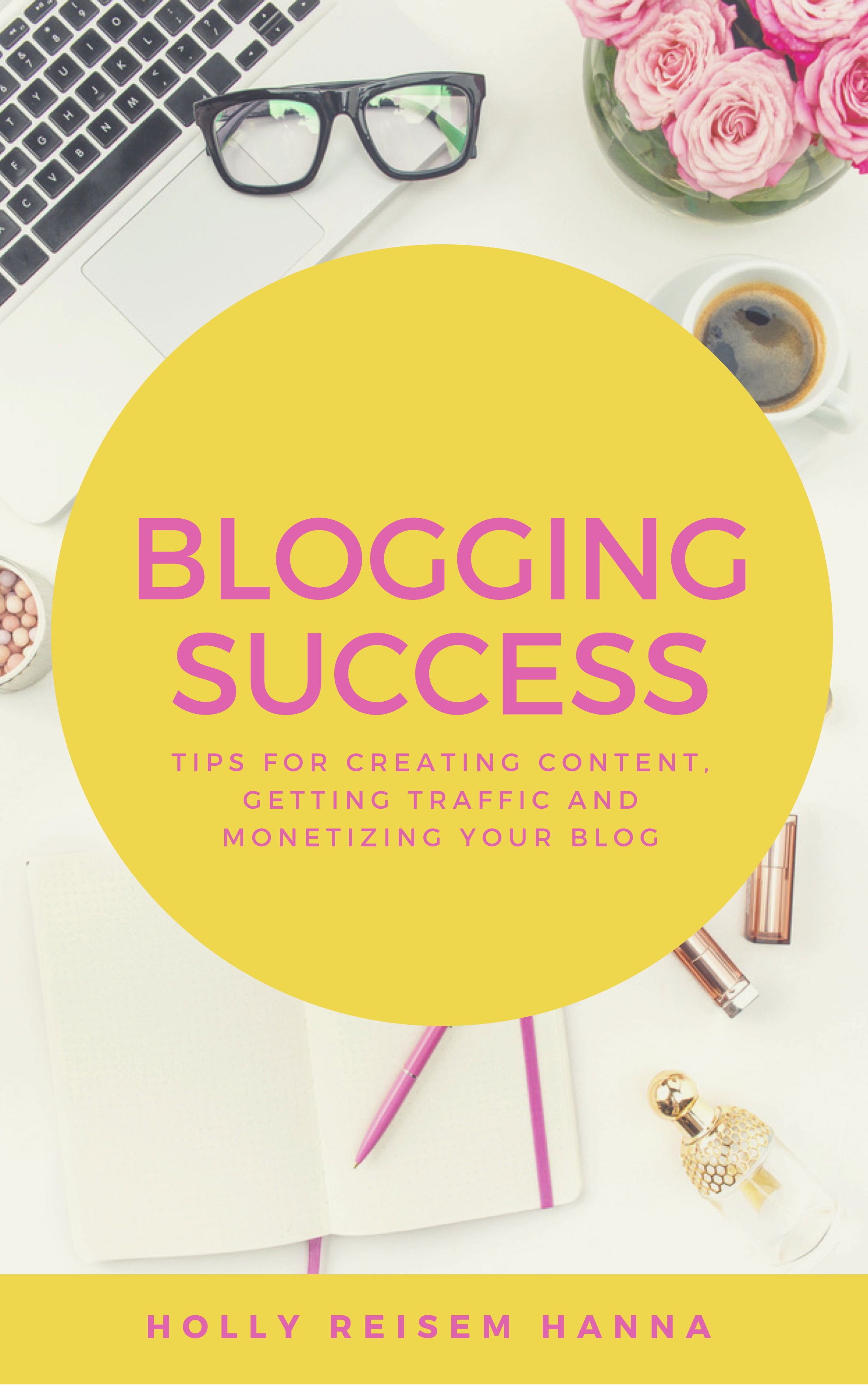 Join more than 50,000 subscribers receiving regular updates! Plus, get a FREE copy of How to Make Money Blogging!
Message from Sophia!
Like this post? Don't forget to share it!
Here are a few recommended articles for you to read next:
Essay on Computer
Essay on Wonders of Science
Essay on Internet
Which is More Important in Life: Love or Money | Essay
No comments yet.
Leave a reply click here to cancel reply..
You must be logged in to post a comment.
Billionaires
Donald Trump
Warren Buffett
Email Address
Free Stock Photos
Keyword Research Tools
URL Shortener Tools
WordPress Theme
Book Summaries
How To Win Friends
Rich Dad Poor Dad
The Code of the Extraordinary Mind
The Luck Factor
The Millionaire Fastlane
The ONE Thing
Think and Grow Rich
100 Million Dollar Business
Business Ideas
Digital Marketing
Mobile Addiction
Social Media Addiction
Computer Addiction
Drug Addiction
Internet Addiction
TV Addiction
Healthy Habits
Morning Rituals
Wake up Early
Cholesterol
Reducing Cholesterol
Fat Loss Diet Plan
Reducing Hair Fall
Sleep Apnea
Weight Loss
Internet Marketing
Law of Attraction
Subconscious Mind
Vision Board
Visualization
Law of Vibration
Motivational Speakers
Bob Proctor
Robert Kiyosaki
Vivek Bindra
Inner Peace
Productivity
Not To-do List
Project Management Software
Negative Energies
Relationship
Self-help 21 and 14 Days Course
Self-improvement.
Body Language
Complainers
Emotional Intelligence
Personality
Social Media
Project Management
Anik Singal
Baba Ramdev
Dwayne Johnson
Jackie Chan
Leonardo DiCaprio
Narendra Modi
Nikola Tesla
Sachin Tendulkar
Sandeep Maheshwari
Shaqir Hussyin
Website Development
Wisdom post, worlds most.
Our Portals: Gulf Canada USA Italy Gulf UK
Privacy Overview
Essay on Technology
500+ words essay on technology.
The word technology comes from the two Greek words, 'techne' and 'logos'. Techne means art, skills, or craft, and Logos means a word, saying, or expression that expresses inward thought. Thus, technology means the skill to convey an idea to reach a goal. But nowadays, the term technology mainly signifies the knowledge of tools, machines, techniques, crafts, systems, and organisation methods to solve a problem. Today, technological advancement has provided the human race with the ability to control and adapt to their natural environment. In this Essay on Technology, students will know the importance of technology, its advantages and disadvantages and the future of technology.
How Has Technology Changed Our Lives?
Various innovations and development took place in the field of technology which has made a significant impact on our lives in different ways. With the invention of technology, we become more powerful. We have the ability to transform the environment, extend our lifetime, create big and interconnected societies and even explore various new things about the universe. Today, we use technology from morning to evening, from the simplest nail cutter to television and personal laptop. Technology has touched all aspects of our lives, whether it is mobile phones, kettles, kitchen microwaves, electric cookers, television, water heaters, remote control, fridge, and other larger communication systems such as internet facilities, railways, air routes, and so on. Thus, technology plays an extremely crucial role in the lives of human beings.
Advantages of Technology
The advancement in technology has made our lives easier, more comfortable and enjoyable. It has reduced the effort and time required to complete a task, thus enhancing the quality and efficiency of work. Technology has become a part of our life and benefited us in many ways. Today, we can communicate with people living in any city or country. Communication has become much faster and easier as we are just a click away from people. In education, technology has played a vital role, especially during the COVID-19 breakdown period. It has brought virtual and online classes for students and teachers across the globe to share knowledge, ideas and resources online. Moreover, technology has made it easier for students to understand complex concepts with the help of virtualisation, graphics, 3D animation and diagrams.
Technology is considered to be the driving force behind improvements in the medical and healthcare field. Modern machines have helped doctors to perform operations successfully. Due to technology, the lifespan of the common person has increased. There are many more sectors, such as banking, automation, automobile, and various industries, where technology is making significant changes and helping us.
Disadvantages of Technology
Although we have so many advantages of technology, there are also disadvantages. Robots and machines have taken over the job of many people. Instead of bringing people together, technology has made them socially isolated. People now spend most of their time on smartphones or computers rather than interacting with other people. Technology in education has reduced the intellectual and analytical ability of students. It is like spoon-feeding to students as they don't have the reasoning and aptitude skills to think differently. Technology has raised the issue of internet privacy. So, one has to be very careful while using banking passwords to make online transactions.
Future of Technology
The future of technology seems to be exciting but also scary. Futuristic predictions in technology can dish out some exciting or scary visions for the future of machines and science. Technology will either enhance or replace the products and activities that are near and dear to us. The answer to our technological dilemma about what will be the upcoming technological innovation in the future is not surprising. In the past, technology was mainly focused on retaining more information and efficient processing, but in the future, it will be based on industrial robots, artificial intelligence, machine learning, etc.
Technology alone cannot help in building a better world. The collateral collaboration of machines and human effort is required for the progress and prosperity of the nation. We need to develop a more robust management system for the efficient functioning of technology.
Practise CBSE Essays on more topics to improve the writing section. Students can get the latest updates on CBSE/ICSE/State Board/Competitive Exams at BYJU'S website. They can also download the BYJU'S App for interactive study videos.
Frequently Asked Questions on Technology Essay
What is the simple definition of technology.
The real-time application of science and knowledge is how technology can be defined in simple terms.
Which country is ranked first in technological advancement?
Finland ranks top in technological advancement ahead of the USA according to the UNDP.
Why is the development of technology important?
Technology has now become an important part of our lives and thus technical and technological advancements are essential to take us forward in all aspects.
Leave a Comment Cancel reply
Your Mobile number and Email id will not be published. Required fields are marked *
Request OTP on Voice Call
Post My Comment

Register with BYJU'S & Download Free PDFs
Register with byju's & watch live videos.

Counselling
Modern Day Technology
The society has been dramatically changed with the evolution of technology. Before the advent of modern day technology, life was burdensome and everyday chores consumed too much of our time. Immense opportunities are being provided by technologies which play an important role in human life. The access to education, medicine, industry, transportation etc. has been simplified due to modern day technology. Due to the convenience and efficiency provided by technology, our lives have improved significantly. There used to be a time when executing a simple task like doing laundry would take most of the day.
17% OFF on your first order Type the code 17TUDENT
With so many advantages and comfort, come the disadvantages too. Technology is being used imprudently these days resulting in affecting the society negatively and complicating our lives. Relationship with family members is being weakened due to excessive involvement with various devices. Although in a few cases, parents resort to technology to communicate with their children and know about their whereabouts but this is not adequate always. Technology has made access to education easier but it is also resulting in weakening the memories of people. Usage of text language often is having dire consequences on students. They fail to spell words correctly or write fully grammatically correct sentences.
Modern technology also poses serious health problems. People are sleep deprived nowadays since taking their eyes off their phone or laptop screens become a near to impossible task. This leads to problems in vision, cancer, obesity etc. We have become lazier. We prefer to sitting, playing games or listening to music instead of walking or going outdoor or performing any work which requires physical activity.
Modes of transportation has increased the ease of access but has also increased the amount of pollution. Due to technology, a broad range of options have become accessible to people. Technology has also benefitted people with special needs by providing them with hearing aids, text readers, special chairs etc. Now they too can enjoy daily life without having to think about their disabilities.
As a conclusion, there are several positive impacts of technology on our lives but there are several downsides too. We cannot abandon technology now but we can ensure not to let it control us.
Recent Posts
Cause & effect essay on pollution
Crafting an extended paper abstract
Undergraduate scholarship essays
Ordering an original paper
Information technology essay
Definition paper about heroism
Essay about school lunches
Finding a low-cost custom paper
Hassle-free way to buy an essay
Essay on Technology – A Boon or Bane for Students
500+ Words Essay on Technology for Students
In this essay on technology, we are going to discuss what technology is, what are its uses, and also what technology can do? First of all, technology refers to the use of technical and scientific knowledge to create, monitor, and design machinery. Also, technology helps in making other goods that aid mankind.
Essay on Technology – A Boon or Bane?
Experts are debating on this topic for years. Also, the technology covered a long way to make human life easier but the negative aspect of it can't be ignored. Over the years technological advancement has caused a severe rise in pollution . Also, pollution has become a major cause of many health issues. Besides, it has cut off people from society rather than connecting them. Above all, it has taken away many jobs from the workers class.
Familiarity between Technology and Science
As they are completely different fields but they are interdependent on each other. Also, it is due to science contribution we can create new innovation and build new technological tools. Apart from that, the research conducted in laboratories contributes a lot to the development of technologies. On the other hand, technology extends the agenda of science.
Vital Part of our Life
Regularly evolving technology has become an important part of our lives. Also, newer technologies are taking the market by storm and the people are getting used to them in no time. Above all, technological advancement has led to the growth and development of nations.
Negative Aspect of Technology
Although technology is a good thing, everything has two sides. Technology also has two sides one is good and the other is bad. Here are some negative aspects of technology that we are going to discuss.
Get the huge list of more than 500 Essay Topics and Ideas
With new technology the industrialization increases which give birth to many pollutions like air, water, soil, and noise. Also, they cause many health-related issues in animals, birds, and human beings.
Exhaustion of Natural Resources
New technology requires new resources for which the balance is disturbed. Eventually, this will lead to over-exploitation of natural resources which ultimately disturbs the balance of nature.
Unemployment
A single machine can replace many workers. Also, machines can do work at a constant pace for several hours or days without stopping. Due to this, many workers lost their job which ultimately increases unemployment .
Types of Technology
Generally, we judge technology on the same scale but in reality, technology is divided into various types. This includes information technology, industrial technology , architectural technology, creative technology and many more. Let's discuss these technologies in brief.
Industrial Technology
This technology organizes engineering and manufacturing technology for the manufacturing of machines. Also, this makes the production process easier and convenient.
Creative Technology
This process includes art, advertising, and product design which are made with the help of software. Also, it comprises of 3D printers , virtual reality, computer graphics, and other wearable technologies.
Information Technology
This technology involves the use of telecommunication and computer to send, receive and store information. Internet is the best example of Information technology.
FAQs on Essay on Technology
Q.1 What is Information technology?
A –  It is a form of technology that uses telecommunication and computer systems for study. Also, they send, retrieve, and store data.
Q.2 Is technology harmful to humans?
 A – No, technology is not harmful to human beings until it is used properly. But, misuses of technology can be harmful and deadly.
Download Toppr – Best Learning App for Class 5 to 12
Toppr provides free study materials, last 10 years of question papers, 1000+ hours of video lectures, live 24/7 doubts solving, and much more for FREE! Download Toppr app for Android and iOS or signup for free.
Travelling Essay
Picnic Essay
Our Country Essay
My Parents Essay
Essay on Favourite Personality
Essay on Memorable Day of My Life
Essay on Knowledge is Power
Essay on Gurpurab
Essay on My Favourite Season
Essay on Types of Sports
Which class are you in?
Download the App

Essay on Technology in English for Children and Students

Table of Contents
Essay on Technology: Technology is the use of scientific knowledge to produce new machinery and devices that can be used to provide different services or can be employed further to create more devices. The application of information to design and produce machines and other goods to make life more convenient for the human beings is known as technology. Here are some essays of varying lengths on Technology to help you with the topic in your class tests and exams.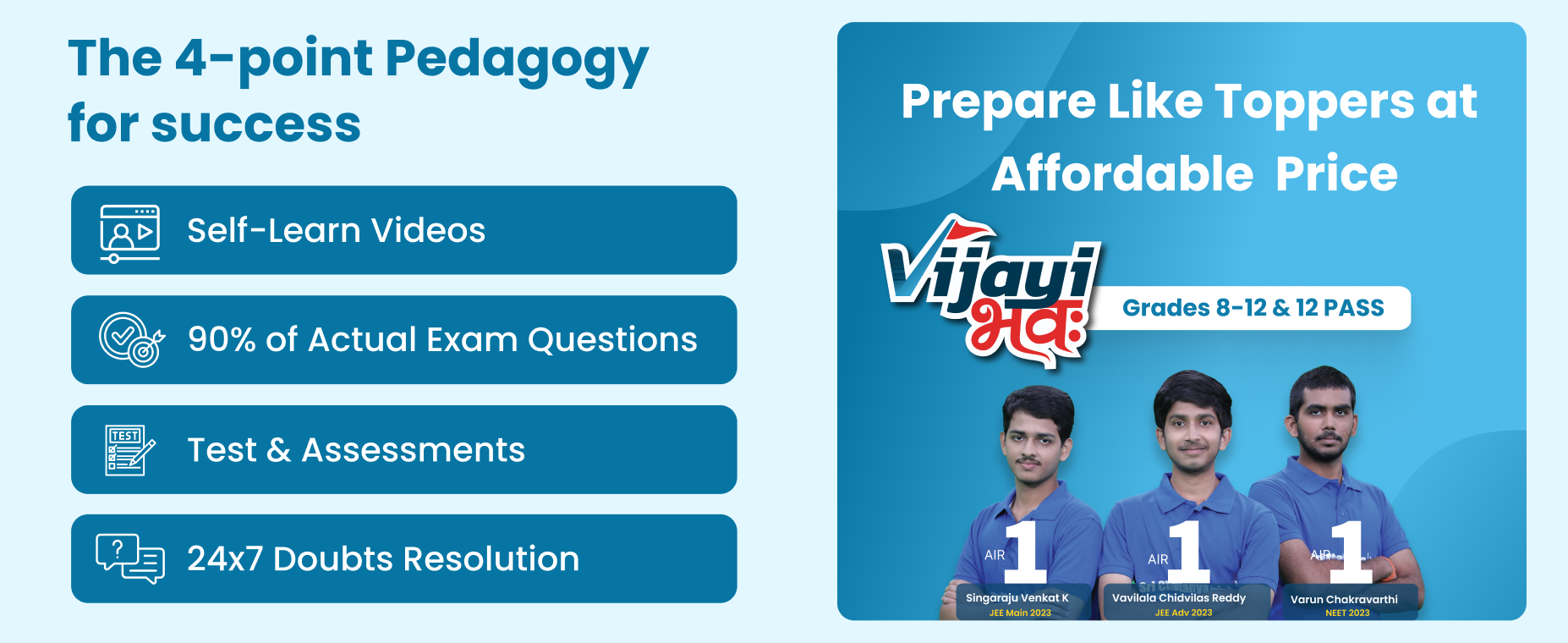 Congratulations you have unlocked a coupon code of 10%

Fill Out the Form for Expert Academic Guidance!
Please indicate your interest Live Classes Books Test Series Self Learning
Verify OTP Code (required)
I agree to the terms and conditions and privacy policy .
Fill complete details
Target Exam ---
Long and Short Essay on Technology in English
Essay on technology 1 (200 words).
The term technology has been derived from Greek words technne and logos . Technne means the skill required to craft something and logos stands for knowledge or discussion about something. Technology thus means the use of knowledge to create something to enhance life. Several big and small things we use in our day-to-day lives have been an outcome of technological development.
Scientists conduct research and experiment with different things to come up with newer ideas. Technologists use these ideas to develop newer devices. People these days have grown extremely accustomed to the use of these technological inventions that they simply cannot do without them. They await the launch of newer and more advanced devices. Mobile phones and cars are the best examples of this. People wait for the new models and replace them without giving it a second thought.
The smart phones offer so much, from amazing gaming experience to instant connectivity with people, that it is hard to take your eyes off it. Your car, air conditioner, microwave and other technologically advanced devices also seem as good because of the convenience they offer. However, it is wise not to go overboard with their use. Maintain a balance between science and nature to lead a peaceful life and keep your surroundings healthy.
Essay on Technology 2 (300 words)
Technology has helped in the growth and development of the mankind as a whole. Technological inventions have made living convenient. Connecting with people in different parts of the world, travelling long distance, having constant sources of entertainment and ease of cooking and storing food are some of the best things technology has offered us. But is technology really a boon to the mankind?
Technology: A Boon to the Mankind?
Well, this has always been a point of debate. While technology has paved the way for a better living its downside cannot be overlooked. The continual use of technologically advanced equipments as well as the process of their production has led to a drastic rise in all types of pollution. The rising pollution has become the cause of several health issues. Excessive use of technology has also contributed to problems such as obesity and visual impairment. Besides, it has isolated people socially more than connecting them. It has also led to a decrease in the employment opportunities particularly for the labour class.
The Relationship between Science and Technology
While science and technology are interdependent, these are two completely distinct fields of study. Science contributes to technology in several ways. It is the knowledge of science that gives way to new and innovative ideas to build different technological tools. The research and experiments conducted in science laboratories lead to the designing of various technological techniques and devices. Knowledge about science also helps in understanding the impact of technology on the environment and the society. Technology on the other hand extends the agenda of science. When the ideas are put to use, the scientists are inspired and motivated to research and experiment further to come up with newer ideas.
Technology certainly has given way to an improved lifestyle and contributed towards the growth of economies; however, the amount of damage it has done to the environment as well as the mankind is a cause of serious concern.
Essay on Technology 3 (400 words)
From the television you watch to the mobile phone you use to connect with your near and dear ones, from the car you drive to the refrigerator you use to store your food, from the air conditioners you use to beat the heat to the laptops you use to accomplish various tasks – everything is a gift of technology.
Technology – An Integral Part of Our Life
Technology has become an integral part of our lives. It is ever-evolving and is responsible for our changing lifestyle. Newer technological inventions are taking the market by storm and people hardly take any time to get accustomed to these.
Technological advancements have also led to the growth and development of the nations as a whole.
The Downside of Technology
Here is a look at the downside of technology:
The use of technological equipment has given rise to various types of pollution. The industrial waste is thrown in the seas and other water bodies, thereby leading to water pollution, the smoke emitted by factories and vehicles causes air pollution, noise pollution is also a result of the production/ use of technological devices. Industrial waste has also led to soil pollution. Technological advancement has also given way to thermal, radioactive and light pollution.
Depletion of Natural Resources
Many natural resources are being over-exploited to produce technological equipment. While these equipment have proved to be useful in many ways this practice is resulting in the depletion of natural resources which is a threat to the environment.
Rise in the level of pollution and the weakening of natural environment has led to several health issues. The use of technology has also reduced physical activities which again has given rise to various health problems. Breathing problems, lung infection and obesity are among the problems that are on an all time high due to the increasing use of technology.
The work which was once done manually is now accomplished with the help of machines. The production of machines has thus taken away the livelihood of several people.
Technology has also led to the production of nuclear weapons that are a threat to the mankind.
Almost everything we use in our day-to-day life is a gift of technology and we cannot imagine our lives without most of these things. However, as much good as the technology has done to the mankind, we cannot deny the fact that it has also caused as much harm to our surroundings.
Essay on Technology 4 (500 words)
Technology is commonly defined as the use of scientific and technical information to design, create and monitor machinery, electronic devices and various other kinds of goods to serve the mankind. Technology has been classified into different categories with each of them having its own unique purpose.
Types of Technology
Here is a look at the different types of technologies:
This type of technology deploys manufacturing and engineering technology for the production of machines and other equipment. Employing these technologies makes the production process quicker and more efficient. The process is also made simpler.
This type of technology is known to be environment friendly compared to the other technologies that are more dominant in today's scenario. Some of the examples of alternative technology include the use of wind turbines to produce electricity, the process of composting, use of solar panels, anaerobic digestion, biodiesel, vegetable oil, wind generators and grey-water recycling.
It includes art, product design and advertising made with the use of software based, electronic or data-driven device. This includes the use of 3D printing, computer graphics, virtual reality and wearable technology among other things.
This involves the use of technology to design and build buildings. It is a part of architecture and building engineering. It is closely associated with the advancement in building science. At times, it is seen as a separate discipline.
This is a term given to simple technology that does not make use of non-mechanical things to create new objects. This was mainly prevalent before the industrial revolution. It can be practiced with low capital investment and is not capable of producing high-end devices.
This involves making use of different kinds of goods and services to aid people with disabilities. It includes non-mechanical, non-electronic aids, mechanical, electronic and microprocessor based equipment as well as exclusive instructional materials and services to assist disabled people in learning and functioning. It is also used to make the environment easily accessible for them.
It is the practice of development, utilization, management and assessment of the procedures and resources of teaching and learning. Its main purpose is to generate engaging and effective learning experiences.
It is basically a technology that makes use of microelectronics. It was in the year 1960 that the scientists learned that by bringing together microscopic transistors on one chip, one could build microelectronic circuits that can enhance performance and functionality with reduced cost.
As the name suggests, this type of technology produces various devices and equipment to diagnose and treat different medical conditions affecting human beings and animals.
It involves the utilization of computer systems and telecommunication to study, store, send and retrieve information. Internet is the most common example of information technology.
While technology has been classified into several categories each serving its own purpose, the core motive of all these remains the same, that is to design and build newer devices to make life more convenient.
Essay on Technology 5 (600 words)
Technology is basically the application of information to build equipment and devices that can be put to different use. Technology has gradually become a part of our everyday life. The things we use everyday including the gas stove, refrigerator, bike, laptop, phone, air conditioner, car, lamps and internet connection have all been sourced by technology.
While technology has made life convenient for us, the negative repercussions it has cannot be overlooked. Here is how technology has impacted our lives and also how to strike a balance to overcome this impact.
Addiction towards Technology
The use of technology for improving one's way of living is fine. However, addiction with technological devices can prove to be disastrous. Unfortunately, we have come a way too far when it comes to using the technology. Almost everyone today is glued to the technology these days. One of the apt examples of this can be the cell phones. Whether you are in a café, office or at home – everyone around just seems busy fiddling with his/her smartphone.
Similar is the addiction to air conditioners. During summers, it is almost impossible to sit without air conditioners. Summers used to be as hot a few years ago too but people did without this air cooling device but now it has become an addiction. Another example of technological addiction is the use of vehicles. We have almost forgotten how it is like to walk.
Similarly, we have grown addicted to most of the technological devices.
Negative Repercussions of Technology
This addiction towards technology is destroying us physically as well as mentally. Here is how:
Engrossed in technology, children these days develop social isolation that results in lack of social skills. Extreme use of technology and a socially isolated life can even lead to depression.
Abundant sources of entertainment are available at home and thus people do not feel the need to go out. Most kids these days stay indoors rather than indulging in outdoor activities. This leads to health problems such as obesity, poor sleeping habits and stress.
The use of technology has led to a drastic increase in pollution which in turn is responsible for various health problems.
Striking a Balance between Technology and Nature
Most people are unable to strike a balance between technology and nature. There are certain people who are too addicted to technology and their high standard of living that they have almost forgotten how it is like to live the natural way. On the other hand, there are those who are still stuck with the old ways of living and are hesitant to use technology to improve their standard of living.
The idea is to strike a balance between them. You must not go overboard with any of the two modes of living. It is understandable that you cannot stop working on your laptop or avoid using your mobile due to the nature of your job. However, you can certainly put it aside when you are with your family and friends. Talk to the people sitting next to you rather than constantly chasing the ones far away. Similarly, it is a good idea to try hands at gardening on the weekend rather than spending time watching movies.
Instead of using elevator or escalators it is suggested to take the stairs. Also for travelling small distances, it is better to go walking rather than using your vehicle. This way you will not only indulge in physical activity but will also do your bit to control the vehicular pollution.
Technology seems addictive due to the convenience and easy sources of comfort and entertainment it offers. However, being one with the nature is no less ecstatic. Try striking a balance between the two and you will see how your life changes for good.
Related Information
Related content

Talk to our academic expert!
Language --- English Hindi Marathi Tamil Telugu Malayalam
Get access to free Mock Test and Master Class
Register to Get Free Mock Test and Study Material
Offer Ends in 5:00