Cigarette and Alcohol Consumption Essay
Over time, advertisements on smoking and alcoholism have been carefully crafted to entice consumers. For instance, the three videos, Vintage Lucky Strike Cigarette Commercial, Channing Tatum in Mountain Dew Best Commercial Ever , and Thank You for Smoking , are advertising the consumption of alcohol and cigarettes attractively. These substances pose tremendous challenges to an individual's health, family, and attitude towards people.
We will write a custom Essay on Cigarette and Alcohol Consumption specifically for you for only 9.35/page
808 certified writers online
Alcohol and smoking have changed the way people act, and this reflects the behaviors of all characters in the three videos. According to Vintage Lucky Strike Cigarette Commercial , smoking raises irritability and anxiety as evident among the characters. Moreover, the habit is costly to maintain as an addicted individual should purchase cigarettes daily. Thank You for Smoking also shows that nicotine, in cigarettes affects recognition as to some extent, the characters take a while before recognizing people. Channing Tatum in Mountain Dew Best Commercial Ever portrays the driver and his friends risking their lives by excessive consumption of alcohol. Their acts, for example, when Tatum forgets a soda he bought, reveal that the substance impairs memory. Indeed, alcohol and cigarette consumption pose behavioral, biological, and psychological impacts, which necessitate cessation.
The clips on smoking also reveal that the behavior is harmful to a child's development. In Thank You for Smoking, a father's addiction to cigarettes has caused negative psychological impacts on his child, and one of the children says, "do not ruin my childhood." Some children perceive that cigarettes can kill following their parents' behaviors. As such, long-term consumption of this substance leads to loss of body weight, which is evident from all the characters who appear to have unhealthy body weights. Therefore, alcohol and cigarette consumption are life-threatening, apart from causing rejection from family members.
Conclusively, alcohol and cigarette consumption is accompanied by tremendous challenges. They drain users financially because they should maintain the habit daily due to addiction. The substances also have immense implications on the behavior and cognition of an individual. Additionally, users tend to lose weight and become irritable with time. Smokers and alcoholics also face rejection from their family members, apart from being forgetful. Indeed, none of these substances are good for human consumption and the user pays enormous prices, which include the challenges mentioned earlier. There is a choice to quit alcohol and cigarette consumption to live a healthy life and raise a safe generation.
Works Cited
"Channing Tatum in Mountain Dew Best Commercial Ever." YouTube, uploaded by Katyan Anuj, 2009. Web.
"Thank You for Smoking." YouTube , uploaded by Foxhomeent, 2011. Web.
"Vintage Lucky Strike Cigarette Commercial." YouTube , uploaded by Seansvoivce, 2010. Web.
Need a custom essay sample written from scratch by professional specifically for you?
807 certified writers online
Chicago (N-B)
Chicago (A-D)
IvyPanda. (2022, September 8). Cigarette and Alcohol Consumption. https://ivypanda.com/essays/cigarette-and-alcohol-consumption/
IvyPanda. (2022, September 8). Cigarette and Alcohol Consumption. Retrieved from https://ivypanda.com/essays/cigarette-and-alcohol-consumption/
"Cigarette and Alcohol Consumption." IvyPanda , 8 Sept. 2022, ivypanda.com/essays/cigarette-and-alcohol-consumption/.
1. IvyPanda . "Cigarette and Alcohol Consumption." September 8, 2022. https://ivypanda.com/essays/cigarette-and-alcohol-consumption/.
Bibliography
IvyPanda . "Cigarette and Alcohol Consumption." September 8, 2022. https://ivypanda.com/essays/cigarette-and-alcohol-consumption/.
IvyPanda . 2022. "Cigarette and Alcohol Consumption." September 8, 2022. https://ivypanda.com/essays/cigarette-and-alcohol-consumption/.
IvyPanda . (2022) 'Cigarette and Alcohol Consumption'. 8 September.
"Dear John" Movie by Lassa Hallstrom
Ethnicity: Oppression and Racism
Henry Thoreau: The Concept of the Friendship
Vintage Comic Books Auction Market: ComicLink Auction
Examining Vintage Luxury Fashion
Nat King Cole's Life and Impact on Jazz Music
Do Justice Perceptions Influence Styles of Handling Conflicts with Supervisors?
Advertising Campaign for Mountain Dew
PepsiCo's Mountain Dew Product Marketing
Australian Vintage Limited Company's Analysis
Acid Rock: Positive and Negative Aspects of Drug Use
Vaping Problem in the Society
Fentanyl Epidemic Prevention Program
"Everyday Use" by Alice Walker and "The Story of An Hour" by Chopin
Drug Addiction and Drug Legalization
Home — Essay Samples — Nursing & Health — Drinking — The Issue of Smoking and Alcohol Drinking Among Adolescents

The Issue of Smoking and Alcohol Drinking Among Adolescents
Categories: Drinking Smoking Underage Drinking
About this sample

Downloads: 43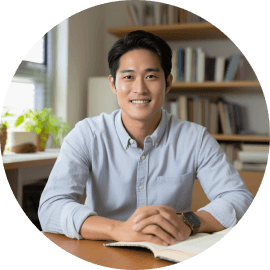 Cite this Essay
Let us write you an essay from scratch
450+ experts on 30 subjects ready to help
Custom essay delivered in as few as 3 hours
Get high-quality help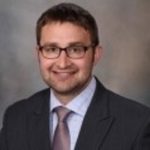 Dr. Heisenberg
Verified writer
Expert in: Nursing & Health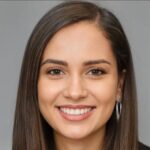 + 120 experts online
By clicking "Check Writers' Offers", you agree to our terms of service and privacy policy . We'll occasionally send you promo and account related email
No need to pay just yet!
Related Essays
1 pages / 514 words
1 pages / 661 words
2 pages / 842 words
4 pages / 2027 words
Still can't find what you need?
Browse our vast selection of original essay samples, each expertly formatted and styled
Related Essays on Drinking
There are numerous health effects, both short and long term that can come about for both males and females with binge drinking. Binge drinking is considered to be not only deadly, as it is seen as a pattern of excessive alcohol [...]
You're finally 18, you can now vote, you can enlist, you can do whatever you want it seems like but for some reason you are not able to buy alcohol. When you are 18 you are finally seen as an adult so why is it that in court you [...]
Drug addiction is something societies all over the world rarely accept. People who say, "A glass of beer after a long work day keeps me relaxed and ready for the next day of work" sounds normal. However a phrase just like the [...]
Should medical marijuana be legalized? The controversy surrounding the use of marijuana leaves many unsure. However, is this stigma justified? After researching the issue and considering the pros and cons of the legalization of [...]
The story of Bill Wilson is inspiring and although his work and leadership has affected so many with alcohol dependency issues, it's truly amazing how his work has inspired others including his own wife, Lois, who started [...]
Biological factors regarding pathological gambling have been studied by Illinois Institute for Addiction Recovery which implied that chemical addiction and gambling addiction are similar. It has been found that pathological [...]
Related Topics
By clicking "Send", you agree to our Terms of service and Privacy statement . We will occasionally send you account related emails.
Where do you want us to send this sample?
By clicking "Continue", you agree to our terms of service and privacy policy.
Be careful. This essay is not unique
This essay was donated by a student and is likely to have been used and submitted before
Download this Sample
Free samples may contain mistakes and not unique parts
Sorry, we could not paraphrase this essay. Our professional writers can rewrite it and get you a unique paper.
Please check your inbox.
We can write you a custom essay that will follow your exact instructions and meet the deadlines. Let's fix your grades together!
Get Your Personalized Essay in 3 Hours or Less!
We use cookies to personalyze your web-site experience. By continuing we'll assume you board with our cookie policy .
We can help you get a better grade and deliver your task on time!
Instructions Followed To The Letter
Deadlines Met At Every Stage
Unique And Plagiarism Free
WhatsApp Novena
WhatsApp Orchard
Call Novena
Call Orchard

Explore Maternity
Hospital Admissions
International Patients Guide
Hospital Wards & Rooms
Hospital Facilities
Hospital Billing & Payment
Visitor Information
Find a Doctor
Make or Manage Appointment
Conditions & Diseases
Tests & Treatments
Specialties

Accident & Emergency
Ambulance & Medical Transport
Health Screening
Laboratory Services
Mount Elizabeth Fertility Centre
Mount Elizabeth Proton Therapy Centre
Nutrition & Dietetics
Parkway Cancer Centre
Radiology & Imaging
Rehabilitation Services
Browse Topics From A-Z
About Health Plus
Mount Elizabeth Hospital
Mount Elizabeth Novena Hospital
Our Awards, Accreditations & Milestones
Words of Appreciation

Source: Shutterstock
How Smoking and Drinking Affect the Body

Dr Chia Stanley
Cardiologist
Most people are aware that smoking and heavy drinking are unhealthy habits, but not many realise just how much harm they can cause.
Dr Stanley Chia , cardiologist at Mount Elizabeth Hospitals, explains the effects of smoking and drinking on our health.
Growing up, many children may view drinking and smoking as privileges of adults and therefore 'cool' activities to engage in. Media portrayal of smoking and alcohol use has certainly helped to perpetuate the appeal of these social habits. The importance of public awareness about the dangers of heavy smoking and drinking has never been greater.
The danger of smoking
Cigarettes contain more than 4,000 chemical compounds and 400 toxic chemicals that include tar, carbon monoxide, DDT, arsenic and formaldehyde. The nicotine in cigarettes, in particular, makes them highly addictive. There are so many diseases caused by smoking that it's hard to decide where to begin.
Any amount and type of smoking is bad for your health. Besides being a notorious risk factor for lung cancer , coronary artery disease , heart attack and stroke , smoking can damage almost any organ in our body, leading to leukaemia and cancers of the kidney, pancreas, bladder, throat, mouth and uterus. It can damage the airways and air sacs of our lungs to cause chronic bronchitis and breathing difficulties. It can also raise our blood pressure and cholesterol levels, reduce bone density in women and increase the risk of infertility, preterm delivery, stillbirth and sudden infant death syndrome.
The danger of heavy drinking: How much alcohol is too much?
Most people like to have a drink or two, be it beer, wine or spirits. Light drinking is acceptable and may even be beneficial for the heart. Heavy and binge drinking, on the other hand, can lead to serious medical problems.
Drinking 7 or more drinks per week is considered excessive drinking for women, while 15 drinks or more per week is deemed to be excessive for men.
A healthy limit for drinking is usually no more than 2 drinks (3 units of alcohol) a day for men and 1 drink (2 units) a day for women. Binge drinking means having 5 or more drinks for men and 4 or more drinks for women on one occasion.
Certain groups of people should not drink alcohol at all. These include young people under the age of 18, pregnant women, people with certain health conditions, patients on medication that will interact with alcohol, recovering alcoholics, and people who intend to drive or do activities that require attention and coordination.
Heavy drinking can lead to many serious health conditions. Binge drinking can cause immediate problems such as acute intoxication, nausea and vomiting, blurred vision, impaired judgment and alcohol poisoning.
In the long term, heavy alcohol consumption can cause high blood pressure, gastric problems, liver cirrhosis, liver cancer, pancreatitis, memory impairment, alcohol dependence and various psychological conditions. Excessive alcohol drinking can also result in accidental injuries and even death. Pregnant women who drink heavily can harm their babies.
Effects of smoking and drinking on the heart
Both tobacco and alcohol can affect the heart. While the deleterious effect of smoking on the risk of cardiovascular disease is well-recognised and straightforward (the risk of heart disease increases with the amount of smoking), the impact of drinking is more complex.
Some evidence suggests that moderate drinking (3 – 14 drinks a week) may be associated with a lower risk of heart attack, while heavier drinking may well increase the risk of heart attack, heart failure, stroke and high blood pressure.
As smoking is also common among alcohol drinkers, and smokers and drinkers frequently share similar behavioural and lifestyle patterns, it is currently unclear whether it is the combined or independent effects of smoking and alcohol that greatly raises cardiovascular risk.
Nonetheless, the health problems associated with excessive smoking and drinking are extensive. Public health efforts to minimise the dangers of both smoking and drinking may significantly improve the well-being of society.
Benefits of kicking the habit
It is important to realise that quitting smoking can improve your quality of life – physically, emotionally and financially. It can help you and those around you breathe better and live longer.
People who stop smoking generally have an improved sense of smell and taste, feel less stressed and become more energetic. They will usually have younger looking skin and improved fertility. Their loved ones will be healthier as passive smoking is reduced.
For people who drink too much, alcohol tolerance can lead to false reassurance that they are drinking within limits, since they do not feel drunk. Health benefits of reducing alcohol intake include weight loss, a reduced risk of many forms of cancer, less anxiety, clearer skin, no hangovers and better self-esteem.
Withdrawal symptoms of smoking
While you're trying to quit smoking, you will experience some withdrawal symptoms. These symptoms are usually the worst in the first week and then gradually improve. Common physical symptoms to expect include:
Appetite increase. You will feel hungry more often as the effects of chemicals from cigarettes are no longer present.
Nicotine cravings. Each craving will only last about 15 – 20 minutes but it will happen often and throughout the quitting process.
Cough. This may last for a few weeks as your respiratory system cleans itself.
Mild headaches and dizziness. These are often the first withdrawal symptoms to appear but they also resolve quickly.
Tiredness. In the absence of nicotine, which is a stimulant, you will likely feel tired, restless, and might have insomnia.
Constipation. This may occur in the first month of quitting.
Mental and emotional symptoms. These include anxiety, depression, irritability, and mental fog.
How to quit: Smoking cessation
Smoking cessation means abstaining from cigarettes and/or other tobacco products for at least 6 months, but preferably for a year. This can be a challenging attempt as the nicotine in tobacco is addictive and cause dependence. You will experience several unpleasant short-term effects and withdrawal symptoms as you embark on this effort. Nevertheless, smokers can and do quit smoking for good.
Smokers who quit smoking with support are more likely to succeed than those who do it on their own. Hence, it is helpful for those trying to stop to consult a health professional on engage a smoking cessation programme.
For regular, very heavy drinkers, stopping alcohol consumption abruptly can be dangerous. They should therefore consult their doctors to manage the withdrawal symptoms.
Always remember that our health is important to us and our families, and we should take care to safeguard it.
Article tags
Related articles.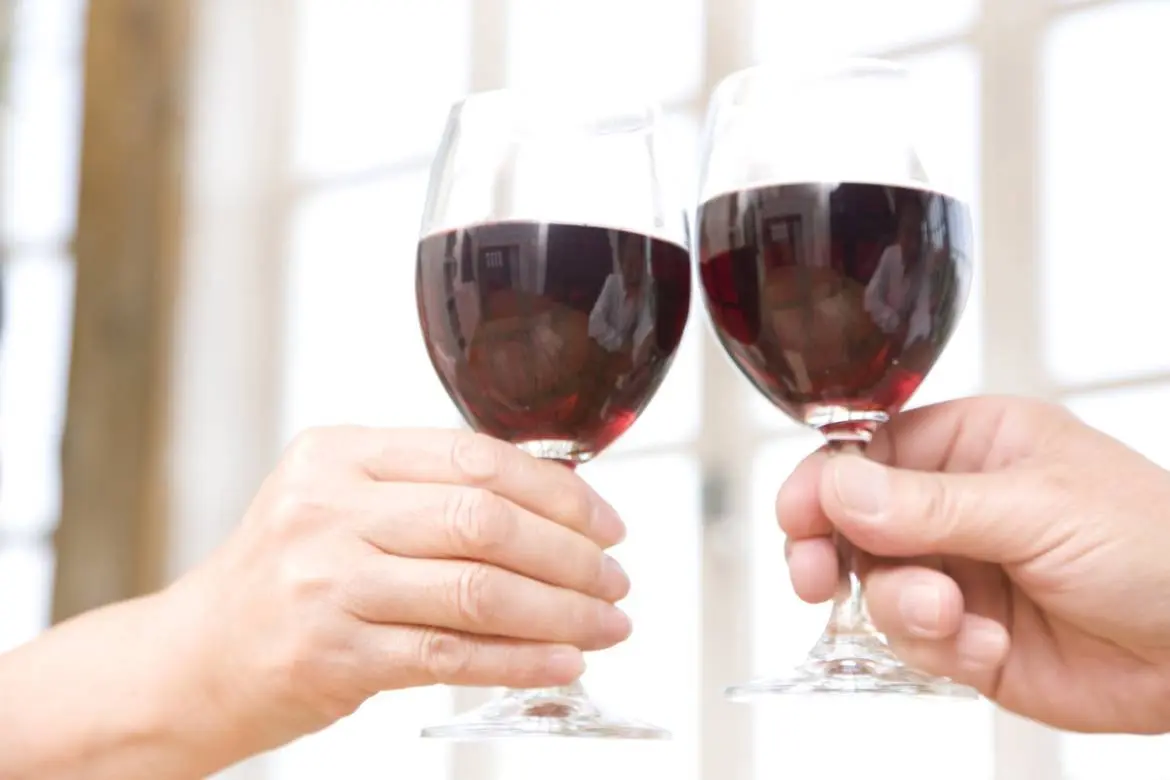 The Price of Overindulgence: Alcohol and Liver Damage
Dr Desmond Wai explains how drinking too much alcohol can cause serious liver damage.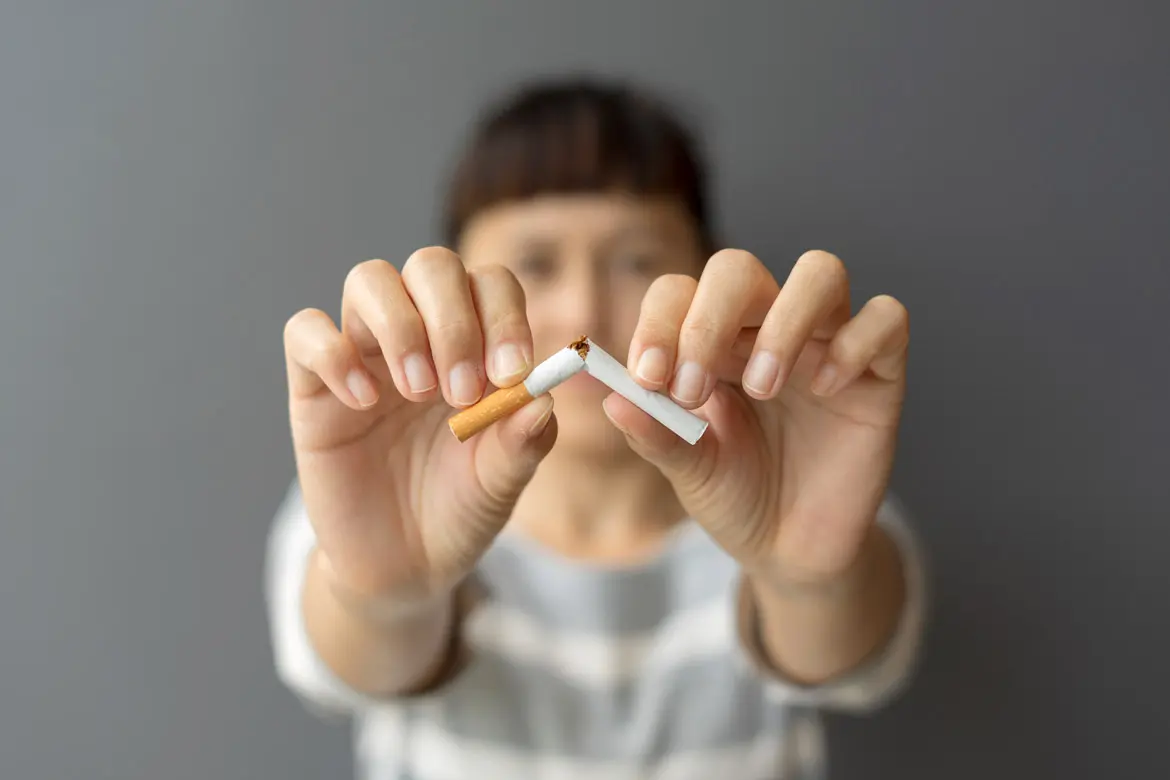 Heart Truth #4: Quit Smoking!
Smokers are up to 3 times more likely to suffer heart attacks. The sooner you quit, the more you can reduce your chances of getting sick.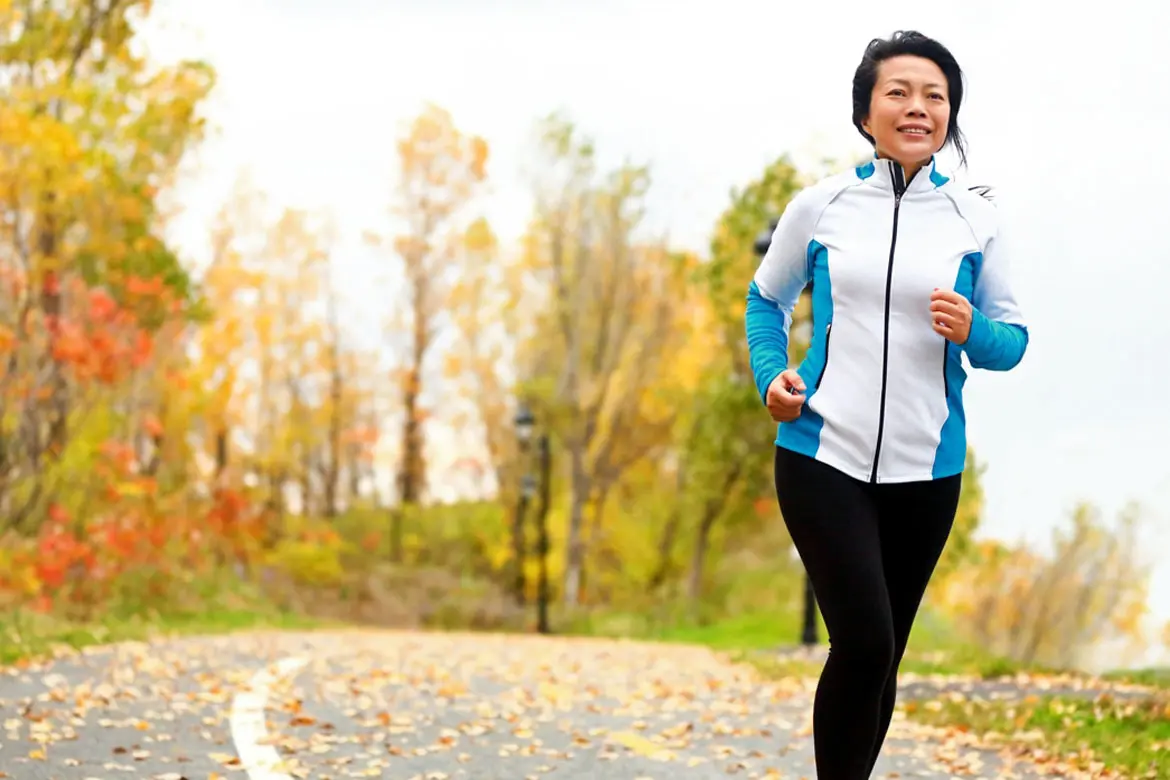 The Coming Tsunami of Diabetes: Ways to Avoid It
More and more people today are developing diabetes. Dr Daniel Wai, endocrinologist, talks about the ways to avoid it from the latest research.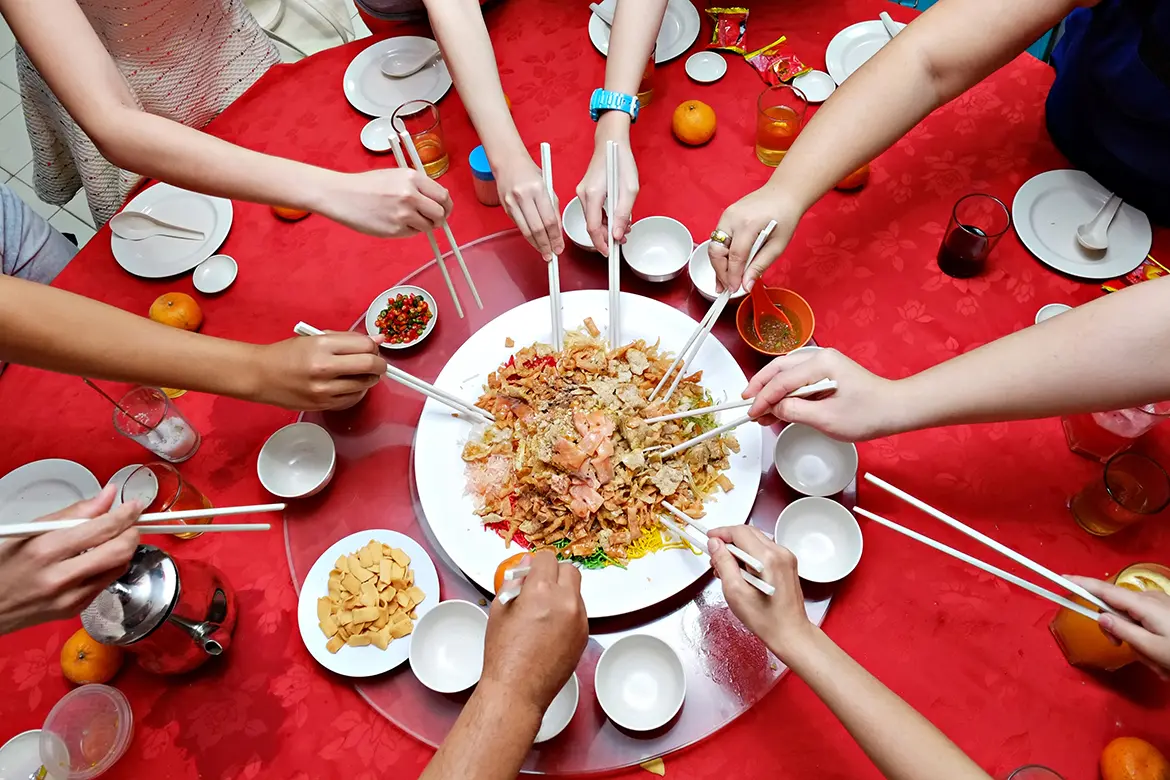 A Dietitian 7 Tips to Stay Healthy & Slim During Chinese New Year
Dietitians tell us every tip on how to enjoy this festive season without worrying about busting your healthy diet.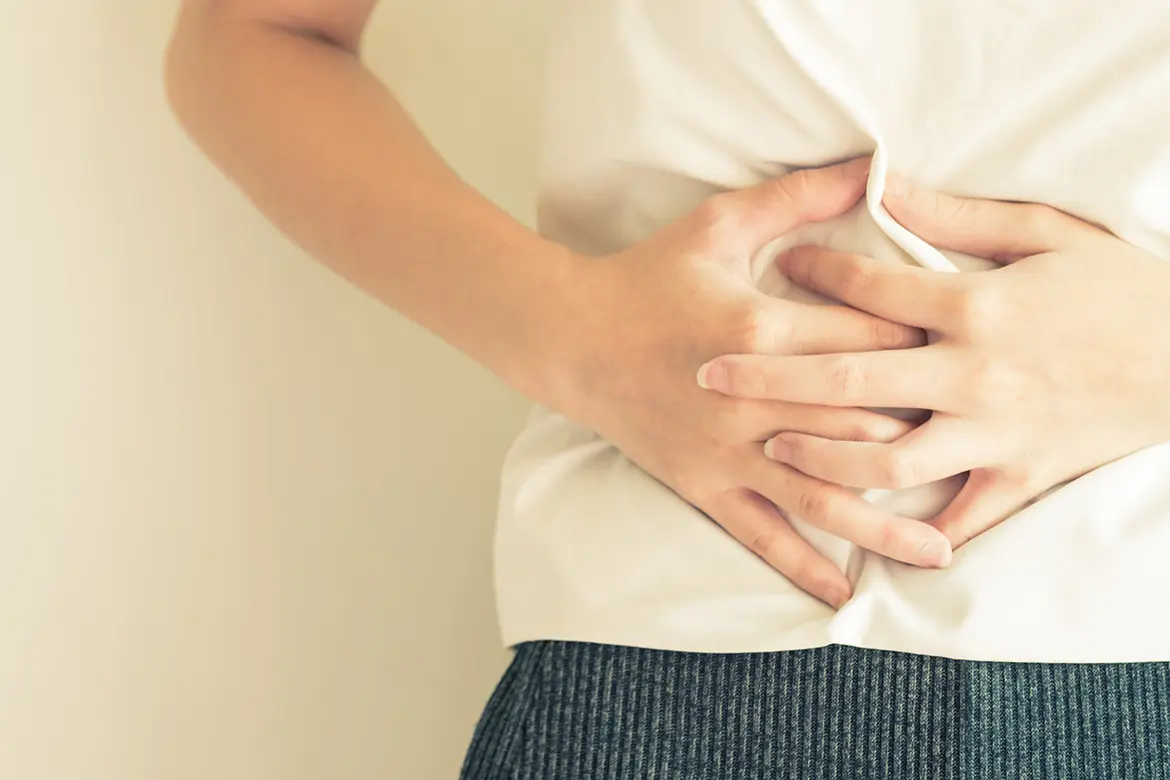 5 Common Culprits of Food Poisoning
If you've ever had an episode of food poisoning, you know how dreadful it can be. Know the top 5 bacteria responsible for causing it.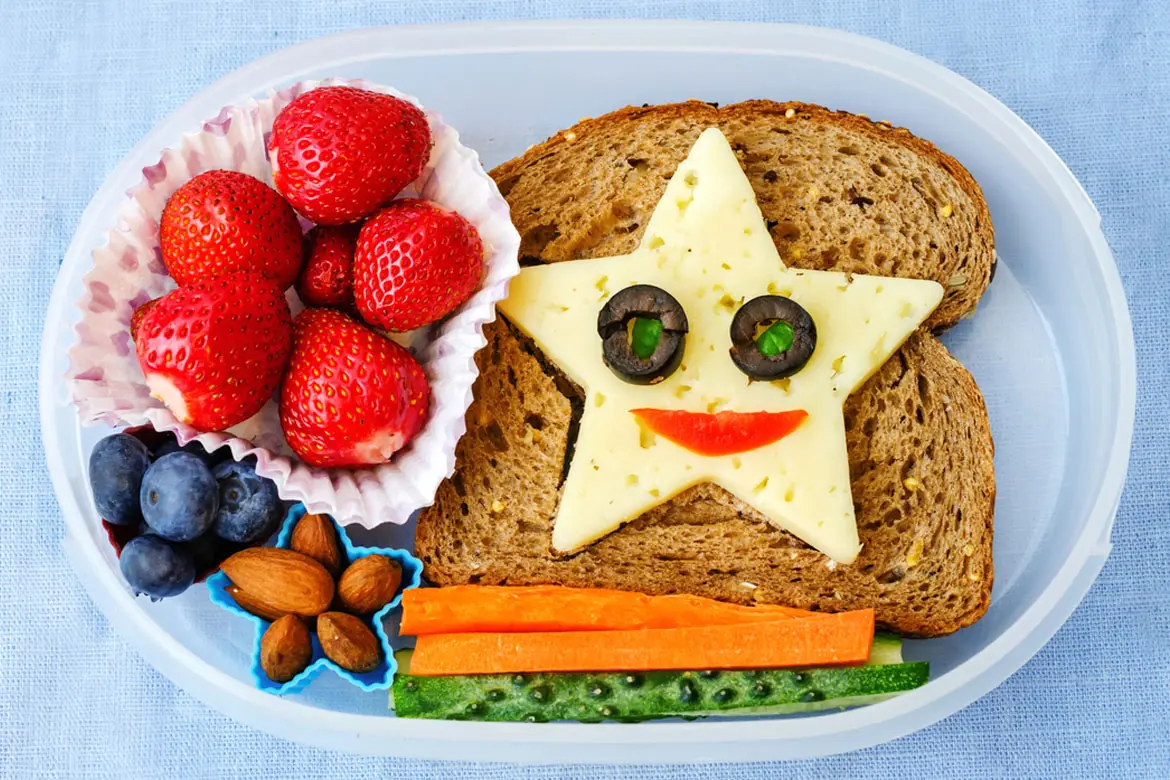 Fun and Healthy Snacks You can Make with Your Kids
Serving up healthy snacks doesn't have to be complicated. Here are some fuss-free, dietitian-approved snack ideas for your kids.
Mount Elizabeth Hospitals are part of IHH Healthcare , one of the world's largest healthcare groups.

Download the MyHealth360 app to access an array of medical services conveniently.

Our Locations
Frequently Asked Questions (FAQ)
Medical Content Reviewers
Sign up for the latest health tips and articles!
Get trusted medical advice from our specialists, dietitians and physiotherapists directly in your inbox.
Copyright © 2022 Parkway Holdings Limited. All rights reserved. Company Registration no. 197400320R
Terms of Use
Data Protection Notice
Sustainability
An official website of the United States government
The .gov means it's official. Federal government websites often end in .gov or .mil. Before sharing sensitive information, make sure you're on a federal government site.
The site is secure. The https:// ensures that you are connecting to the official website and that any information you provide is encrypted and transmitted securely.
Publications
Account settings
Advanced Search
Journal List
Alcohol Res Health
v.29(3); 2006
Cigarette Smoking Among Adolescents With Alcohol and Other Drug Use Problems
Cigarette and alcohol use often develop concurrently, and smoking is especially common among youth treated for alcohol and other drug (AOD) use disorders. Special considerations for adolescent smoking cessation treatment include peer influences, motivation, and nicotine dependence. Little research has addressed smoking cessation treatment for youth with AOD use disorders, but the few available studies suggest that tobacco cessation efforts are feasible and potentially effective for this population. Findings to date suggest that adolescents with AOD use disorders may benefit more from relatively intensive multicomponent programs rather than brief treatment for smoking cessation. Additional research is needed to further address the inclusion of tobacco-specific interventions for adolescents in AOD use disorder treatment programs.
Studies examining the origins of alcohol and other drug (AOD) use problems (i.e., AOD abuse and dependence) consistently find that cigarette smoking is closely related with AOD use. Because the use of psychoactive substances significantly escalates during the high school years ( Johnston et al. 2006 ), most research in this area has focused on high school–aged youth (e.g., 14–18 years old). Although researchers have identified a broad range of factors that influence the initiation and progression of tobacco and AOD use, peer influences are particularly salient given the key developmental tasks of this period (e.g., establishing an identity separate from ones' family). Ethnic and regional variations exist in the development of psychoactive substance use, yet adolescents typically start using cigarettes or alcohol prior to other drugs ( Ellickson et al. 1992 ). Tobacco and alcohol, often referred to as "gateway drugs," are among the first substances consumed by adolescents. This is likely influenced by their ready availability along with other sociocultural (e.g., peer influences, acculturation) and biological factors (e.g., family history of substance use disorders) ( Vega and Gil 2005 ).
As with alcohol, adolescent cigarette smoking is strongly associated with illicit drug use (e.g., Eckhardt et al. 1994 ). In addition to more frequent use of illicit drugs, youth who consistently smoke throughout adolescence are at significantly greater risk for marijuana and other drug abuse or dependence ( Vega and Gil 2005 ). Much of the research in this area has focused on concurrent use of cigarettes and alcohol, which predicts a variety of problems, both during adolescence and beyond. For example, it has been found that youth who smoke and drink have an increased risk of having difficulties at school, delinquency, and use of other drugs ( Hoffman et al. 2001 ).
Adolescents who report consistent smoking and drinking have higher rates of deviant behavior and violence and are more likely to have legal and substance use problems in their 20s than those who consistently drink but do not regularly smoke ( Orlando et al. 2005 ). The authors of the latter study noted, "…while it is common during adolescence to drink but not smoke, it is very unusual to smoke and not drink" ( Orlando et al. 2005 ), suggesting that smoking is a reliable marker of adolescent alcohol use.
This article examines the prevalence of cigarette smoking among adolescents with AOD use problems, smoking cessation efforts in this population, and special considerations for adolescent smoking cessation treatment, including peer influences, motivation, and nicotine dependence. This article concludes with a brief review of studies evaluating smoking cessation treatment for adolescents with AOD use problems and a discussion of the implications of these findings.
Prevalence of Cigarette Smoking Among Adolescents With AOD Use Problems
Research consistently demonstrates a link between adolescent smoking and psychiatric problems, in particular major depressive disorder, disruptive behavior disorders, and AOD use problems (e.g., Brown et al. 1996 ). Few studies have focused specifically on smoking in clinical samples 1 of adolescents treated for AOD use problems. In an initial investigation of smoking among such adolescents ( Myers and Brown 1994 ), 85 percent reported current (i.e., within the past 30 days) cigarette smoking at treatment entry, of whom 75 percent were daily smokers and 61 percent smoked 10 or more cigarettes daily. The frequency and intensity of smoking in this clinical sample was substantially higher than for adolescents in the general population. When these subjects were interviewed again 2 years following treatment, both prevalence of current smoking and average daily cigarette consumption by smokers had decreased, yet both remained very high. Heavier smokers at the time of treatment were more likely to report respiratory problems (e.g., bronchitis, pneumonia, and respiratory tract infections) at the 24-month followup, suggesting that health consequences from smoking may appear relatively early for these youth. In addition, rates of smoking were not associated with relapse to AOD use, suggesting that even adolescents abstinent from AODs remained at risk for continued cigarette use and related health problems.
In a subsequent report ( Myers and Brown 1997 ), we examined the persistence of cigarette smoking 4 years following treatment for participants from the initial study, at which time these youth were, on average, 20 years old. Consistent with other reports indicating that cigarette use is a highly persistent behavior, 80 percent of those who smoked at the time of treatment were still smoking 4 years later. Those who had stopped smoking by the 4-year follow-up assessment reported lower rates of AOD involvement than those who continued to smoke. Thus, our studies to date underscore the fact that youth treated for AOD abuse are a heavy cigarette-smoking population, that smoking persists following treatment, and that smoking-related health problems already are evident during adolescence. Further, these initial studies provided suggestive evidence that smoking cessation does not detrimentally influence substance use outcomes. These findings highlight the importance of interventions to address tobacco use among these youth.
Smoking Cessation Efforts
Information regarding self-initiated efforts to change smoking behaviors suggests that adolescent smokers frequently consider quitting smoking and, as such, may be amenable to intervention. Studies of general population and school samples consistently find that adolescents often want to stop smoking and frequently attempt smoking cessation yet seldom succeed in maintaining long-term abstinence. We recently examined smoking cessation among youth in treatment for substance abuse ( Myers and Macpherson 2004 ). The majority (63 percent) of adolescents in the study had previously attempted to quit smoking yet reported difficulties staying abstinent––70 percent had returned to smoking within a month of quitting. The frequency and duration of smoking cessation efforts for this substance-abusing sample was comparable to findings with adolescent smokers from community-based studies (e.g., Burt and Peterson 1998 ; Pierce et al. 1998 ). Overall, adolescents tend to return to smoking relatively soon after cessation attempts, indicating the potential value of tobacco-focused interventions to enhance and support abstinence from smoking.
Adolescent Smoking Cessation Treatment: Developmental Considerations
Developmental differences between adolescent and adult smokers pose significant challenges for designing effective youth-specific interventions ( Mermelstein 2003 ). Interventions targeted at adolescents must thus include content appropriate to key developmental differences between youth and adults ( c.f., Milton et al. 2003 ). Peer influences and motivation for change are especially important considerations for any adolescent-focused tobacco use intervention and are particularly salient for youth with AOD problems. Adolescents also appear to differ from adults in characteristics of nicotine dependence ( Colby et al. 2000 ). Another important issue to include in treatment is that the extent of dependence is found to influence cessation outcomes.
Peer Influences
Studies consistently find that adolescents who associate with smoking peers have less success with quitting. The high smoking rates among AOD-abusing youth indicate that addressing peer influences may be particularly important with this population ( Myers 1999 ). Adolescents strongly identify with their friends and peers, a phenomenon central to an adolescent's development of a self-image distinct from one's family ( Greenberg et al. 1983 ). As such, the role of peers in adolescent smoking can be understood as part of an adolescent's social identity (e.g., how youth view smoking in relation to self and others) and peer selection rather than solely as "peer pressure" ( Ennett and Bauman 1994 ). For instance, cigarettes take on a social role by providing adolescent smokers a method for meeting and interacting with others. The social function of smoking may be particularly powerful for AOD-abusing adolescents, whether they currently are using substances or are abstaining, because their peer group likely will include many smokers. For example, being around smokers may lead to perceived pressure to smoke or may give rise to cravings. 2 Because smoking is a normative behavior for AOD-involved youth, particular attention should be focused on youth perceptions regarding the acceptability of smoking, adolescents' beliefs about the social role of cigarettes, beliefs regarding the relationship between smoking and other drug use (e.g., enhanced effects), and skills to resist temptations to smoke.
Motivation can be understood as a shifting state of desire to change, and, as such, promoting and enhancing the motivation to quit smoking is a central issue for both adolescent and adult treatment. Adolescents may have lower interest in quitting smoking than adults because they are less likely to have incurred subjectively noticeable negative consequences from smoking, and tobacco-related health problems tend to accrue gradually over a long period of time. For youth with AOD-related problems, the normative status of smoking may serve to dampen interest in quitting. In addition, those youth receiving treatment for a substance use disorder (and their parents) are likely to view smoking as a "lesser evil" compared with AOD use and, thus, a lower-priority issue. Incorporating client-centered motivational enhancement techniques 3 as part of treatment is therefore likely to be particularly important when addressing smoking in the context of AOD use disorder treatment, because these youth may have little initial desire to change their smoking behavior ( Myers 1999 ). As such, smoking intervention for AOD-abusing adolescents should address motivational obstacles to initial participation and include techniques to increase and sustain motivation for change.
Nicotine Dependence
Most adolescents smoke cigarettes less often and in smaller quantities than adults. Despite lower levels of consumption, studies to date suggest that adolescent smokers, especially daily smokers, experience nicotine dependence, and the majority report experiencing withdrawal symptoms 4 upon cessation ( Colby et al. 2000 ). Available evidence also indicates that, as with adults, youth with higher levels of nicotine dependence have greater difficulty quitting smoking ( Colby et al. 2000 ). Yet, the extent to which features of nicotine dependence are similar between adult and adolescent smokers is not yet well established. Treatment of adult smokers typically incorporates medication, such as nicotine replacement therapy (NRT) (e.g., transdermal nicotine patch). However, research has not yet established whether NRT and other medications are appropriate and effective for tobacco cessation among youth. Because a majority of AODabusing youth appears to be daily smokers, nicotine dependence should be addressed in the course of intervention. This can be accomplished by educating adolescents regarding the features of nicotine dependence (e.g., anticipating withdrawal symptoms), teaching strategies for coping with urges and withdrawal, and providing medication if appropriate (see Brown et al. 2003 ).
Smoking Cessation Treatment for Adolescents With AOD Use Problems
Adolescent smoking cessation treatment has received growing attention over the past decade, yet few studies have focused on youth with AOD problems. We identified four published treatment studies relevant to this population, each of which addressed key developmental issues, including motivation, peer factors, and nicotine dependence.
The largest study to date of smoking cessation with high-risk youth is Project Ex, an intervention designed for and delivered in continuation high schools 5 ( Sussman et al. 2001 ). Continuation schools serve high-risk youth, thus their students have a substantially higher prevalence of tobacco and AOD use than students in traditional high schools.
The intervention included eight sessions delivered over a 6-week period. A motivational approach was employed, such that students initially were not asked or required to quit but rather prepared for their quit attempt. Program content included examining reasons for smoking and quitting, education about the effects of tobacco and nicotine, coping skills, strategies for maintaining abstinence, and relapse prevention. It also included alternative medicine strategies and "talk shows" to make the intervention more appealing to youth.
The program was assessed by randomly assigning schools to one of three conditions: intervention alone, intervention with a school-as-community component 6 ( Sussman et al. 2001 ), and a no-treatment control. Three hundred and thirty-five smokers from 18 continuation high schools participated in the study. Follow-up assessment 5 months after the program quit day indicated a significant difference between treatment conditions; 17 percent of smokers in the treatment conditions reported having quit smoking for the last 30 days, compared with just 8 percent of those in the no-treatment control condition. Project Ex is one of the first studies to demonstrate the benefits of smoking cessation interventions with high-risk youth. Although this intervention's content was developed and implemented with high-risk youth rather than youth diagnosed with AOD use disorders, its content may well apply to AOD-abusing youth.
Motivational Intervention for Adolescents With Psychiatric and Substance Use Disorders
A recently completed treatment study compared the effectiveness of an intervention designed to enhance motivation to quit with a brief advice condition for smoking cessation in adolescents admitted for psychiatric hospitalization for any axis I condition other than a psychotic disorder (e.g., schizophrenia) ( Brown et al. 2003 ). The motivational intervention consisted of two 45-minute sessions. The first session involved examination of the pros and cons of smoking and quitting, followed by feedback regarding peer influences, nicotine dependence, adolescent attitudes toward smoking, and costs of smoking. The second session incorporated feedback about the effects of smoking on appearance, pulmonary health, and measurement of lung function. This session ended with discussion of a plan for changing cigarette use. Participants in the motivational interview condition also received a manual that outlined skills for preventing relapse to smoking and that described strategies for coping with negative moods. In addition, participants received up to six brief counseling phone calls during the initial 6 months following hospitalization and parents received up to four phone counseling sessions. Finally, in order to further address nicotine dependence, eligible participants in this motivational intervention condition received up to two 8-week supplies of transdermal nicotine patch therapy.
The brief advice condition was designed in accordance with current clinical guidelines for smoking cessation, and participants were given 5 to 10 minutes of advice about quitting smoking. Participants received a clear recommendation to quit smoking, information about the negative health effects of smoking, and advice for quitting (e.g., setting a quit date). Eligible participants also received a single course of transdermal nicotine patch therapy.
The study included 191 adolescents who were randomly assigned to receive either motivational enhancement or brief advice and were followed for 12 months after discharge from the hospital. Several outcomes were compared across treatment conditions, including proportion attempting to quit smoking, duration of longest quit attempt, smoking abstinence rates, and smoking rates (cigarettes per day). Overall, no significant differences were observed between the treatment conditions on frequency of quit attempts or rates of abstinence, suggesting that the motivational intervention had no more effect on smoking than brief advice. Cessation rates reported for this study (9 to 14 percent of participants in each condition were abstinent for the prior week at follow-up assessments) were comparable to those of the no-treatment conditions of the other studies reviewed herein, suggesting that this brief motivational intervention had little effect on smoking in this clinical population. Although a similar intervention with a nonclinical sample of adolescents has shown positive findings ( Colby et al. 2005 ), adolescents with concurrent substance use and other psychiatric disorders may require more intensive intervention than provided in this study.
Cigarette Smoking Intervention for Adolescents in AOD Abuse Treatment
In response to the need for smoking interventions targeted to youth with AOD use problems, we conducted a series of studies on this issue. The first study focused on designing and implementing a smoking intervention with this population ( Myers et al. 2000 ). Subsequently, we conducted a controlled comparison study of the previously developed intervention ( Myers and Brown 2005 ).
The initial study ( Myers et al. 2000 ) aimed to produce a treatment manual and demonstrate the feasibility of providing a tobacco-focused intervention in the context of treatment for AOD use disorders. Design of the intervention was based on available research regarding influences on adolescent smoking cessation and persistence, developmental issues, and factors specific to AOD-abusing youth. Each version of the intervention addressed these primary considerations, and subsequent applications were modified in response to prior experience and participant feedback. In keeping with the client-centered, motivational approach underlying the intervention, participants were asked to set their own goals for change, with smoking cessation representing one of several possible outcomes. The final version of the intervention consisted of six, weekly, hour-long group sessions integrated within existing programs for treatment of adolescent AOD use disorders. Content included strategies for increasing motivation for change, training in behavioral strategies for reducing cigarette use, skills for managing urges to smoke, and preventing relapse to smoking. Social aspects of adolescent smoking were addressed, with an emphasis on obtaining peer support for quitting smoking and skills for refusing offers of cigarettes. Commonalities and differences between adolescent experiences with AOD use versus cigarette use were also discussed.
Thirty-five adolescents participated in this pilot project and were followed for 3 months following completion of the smoking intervention. Analyses found that 3 months after treatment, 6 of 28 (21 percent; 17 percent of original sample) participants reported abstinence from smoking for at least the prior 7 days. Forty-six percent of participants reported at least one quit attempt following participation. Further, no relationship was found between attempting to quit smoking and extent of AOD use. These findings provided initial support for the feasibility of this approach, and evidence that providing a client-centered, motivation-enhancing, tobacco intervention in the context of AOD treatment was not detrimental to AOD-related treatment outcomes for adolescents.
The efficacy of this intervention was subsequently assessed in a controlled outcome study ( Myers and Brown 2005 ). Fifty-four adolescents recruited from AOD use disorder treatment programs were assigned either to receive the intervention or to a waitlist control condition. Those assigned to the control condition were offered access to the intervention after completing study participation. Participants were followed for 6 months after completing the smoking intervention and were compared across conditions on rates of quit attempts and abstinence from smoking. Analyses were conducted employing an intent-to-treat approach, whereby all participants who entered the study were included, with those lost to follow-up considered as not having attempted cessation and not abstinent. No differences were found across groups for frequency of cessation attempts. However, compared with individuals in the control condition, treatment participants were more likely to report pastweek abstinence from smoking at the end of treatment (4 percent versus 38 percent, respectively), at the 3-month follow-up (4 percent versus 31 percent, respectively), and at the 6-month follow-up (4 percent versus 15 percent respectively) (see Figure 2 ). That a statistically significant difference was found only for abstinence at 3 months posttreatment may reflect the small sample size and consequent limited statistical power. This study provided initial evidence for the efficacy of a smoking cessation intervention delivered in the context of adolescent substance use disorder treatment.
Proportion of adolescents abstinent from smoking for at least 7 days across treatment and control conditions at the end of treatment and at 3- and 6-months' followup. Compared with individuals in the control condition, treatment participants were more likely to report past-week abstinence from smoking at each of the three followups.
SOURCE: Myers and Brown 2005 .
Summary of Findings
The evolution of smoking treatment for adolescents with AOD-related problems is in its early stages. The few relevant treatment studies indicate that tobacco use interventions for this population are feasible and potentially effective. Findings to date suggest that adolescents with AOD use disorders may benefit more from relatively intensive multicomponent programs rather than brief treatment for smoking cessation. It is noteworthy that all of the treatments reviewed focused on clientcentered approaches to motivating changes in smoking behavior and, in contrast with standard adult treatment, did not require cessation. Motivational approaches thus could be especially important for engaging adolescents in treatment. The studies showing significant effects included interventions delivered in group rather than individual sessions. This finding may reflect that adolescent social factors may be more salient and effectively addressed in a group, rather than individual, format. Finally, offering a tobacco-focused intervention as an integral part of AOD treatment may serve to reduce barriers to participation and alter normative attitudes regarding tobacco use.
These conclusions must be tempered by considering the limitations of the studies reviewed. Project Ex, the study with the strongest outcomes, did not specifically focus on adolescents diagnosed with substance use disorders. As such, further research is needed to establish whether this same program would prove effective among youth with AOD use disorders. Generalizing the findings of these studies is further complicated by gender and ethnic composition differences across studies. Finally, the two studies conducted with youth treated for AOD use disorders included small samples and as such require replication with larger samples.
Implications for Adolescent AOD Use Disorder Treatment
Cigarette and alcohol use share common etiological factors and often develop concurrently. Smoking is especially common among youth treated for AOD use disorders and appears to persist at least into early adulthood. Despite the potentially severe health consequences of concurrent tobacco and alcohol use and the possible benefits of early intervention, little research has addressed treatments targeted at this population. The few available studies suggest the feasibility and utility of addressing tobacco use among youth with AOD problems. When considered in concert with findings that client-centered adolescent smoking cessation efforts do not appear to detract from AOD use outcomes, the current evidence is cause for optimism. However, the dearth of studies and limitations of current research serve to emphasize the need for additional research to address the inclusion of tobacco-specific interventions for adolescents in AOD use disorder treatment programs.
The overlap between adolescent alcohol and cigarette use is illustrated by data from Statewide surveys of 7th to 12th grade students in New York State. Evaluation of concurrent use of alcohol and cigarettes indicated that approximately one-third of current drinkers smoked, whereas approximately 95 percent of current smokers used alcohol.
SOURCE: Hoffman et al. 2001 .
Acknowledgements
Work on this paper was supported by an Independent Scientist Award from the National Institute on Drug Abuse (DA–017652). Dr. Myers's research on smoking treatment for alcohol and other drug–abusing adolescents was supported by grants from the National Institute on Alcohol Abuse and Alcoholism (AA–11333) and the California Tobacco Related Disease Research Program (7RT–0135)
1 A clinical sample refers to study participants recruited from inpatient or outpatient treatment settings.
2 A strong perceived desire or urge to smoke.
3 Motivational enhancement techniques refer to therapeutic strategies designed to increase the likelihood of an individual engaging in and maintaining behavior change. Motivational interventions incorporate the client-centered principles of empathy, acceptance, and positive regard.
4 Common withdrawal symptoms that occur within 24 hours after stopping smoking include irritability, anxiety, poor concentration, insomnia, and depression.
5 Continuation high schools are part of the California public high school system and serve youth who are diverted from the traditional high schools for reasons such as behavior problems and poor academic performance.
6 The community component was designed to promote school-wide changes in attitudes toward smoking as a means for facilitating cessation efforts.
Financial Disclosure
The authors declare that they have no competing financial interests.
Brown RA, Lewinsohn PM, Seeley JR, et al. Cigarette smoking, major depression, and other psychiatric disorders among adolescents. Journal of the American Academy of Child and Adolescent Psychiatry. 1996; 35 :1602–610. [ PubMed ] [ Google Scholar ]
Brown RA, Ramsey SE, Strong DR, et al. Effects of motivational interviewing on smoking cessation in adolescents with psychiatric disorders. Tobacco Control. 2003; 12 :3–10. [ PMC free article ] [ PubMed ] [ Google Scholar ]
Burt RD, Peterson AV., Jr Smoking cessation among high school seniors. Preventive Medicine. 1998; 27 :319–327. [ PubMed ] [ Google Scholar ]
Colby SM, Monti PM, O'Leary-Tevyaw T, et al. Brief motivational intervention for adolescent smokers in medical settings. Addictive Behaviors. 2005; 30 :865–874. [ PubMed ] [ Google Scholar ]
Colby SM, Tiffany ST, Shiffman S, et al. Are adolescent smokers dependent on nicotine? A review of the evidence. Drug and Alcohol Dependence. 2000; 59 (Suppl 1):S83–S95. [ PubMed ] [ Google Scholar ]
Eckhardt L, Woodruff SI, Elder JP. A longitudinal analysis of adolescent smoking and its correlates. Journal of School Health. 1994; 64 :67–72. [ PubMed ] [ Google Scholar ]
Ellickson PL, Hays RD, Bell RM. Stepping through the drug use sequence: Longitudinal scalogram analysis of initiation and regular use. Journal of Abnormal Psychology. 1992; 101 :441–451. [ PubMed ] [ Google Scholar ]
Ennett ST, Bauman KE. The contribution of influence and selection to adolescent peer group homogeneity: The case of adolescent cigarette smoking. Journal of Personality and Social Psychology. 1994; 67 :653–663. [ PubMed ] [ Google Scholar ]
Greenberg MT, Seigel JM, Leitch CJ. The nature and importance of attachment relationships to parents and peers during adolescence. Journal of Youth and Adolescence. 1983; 12 :373–386. [ PubMed ] [ Google Scholar ]
Hoffman JH, Welte JW, Barnes GM. Co-occurrence of alcohol and cigarette use among adolescents. Addictive Behaviors. 2001; 26 :63–78. [ PubMed ] [ Google Scholar ]
Johnston LD, O'Malley PM, Bachman JG, et al. Monitoring the Future national results on adolescent drug use: Overview of key findings, 2005. Bethesda, MD: National Institute on Drug Abuse; 2006. NIH Pub. No. 06-5882. [ Google Scholar ]
Mermelstein R. Teen smoking cessation. Tobacco Control. 2003; 12 (Suppl 1):i25–i34. [ PMC free article ] [ PubMed ] [ Google Scholar ]
Milton MH, Maule CO, Backinger CL, et al. Recommendations and guidance for practice in youth tobacco cessation. American Journal of Health Behavior. 2003; 27 (Suppl 2):S159–S169. [ PubMed ] [ Google Scholar ]
Myers MG. Smoking intervention with adolescent substance abusers. Initial recommendations. Journal of Substance Abuse Treatment. 1999; 16 :289–298. [ PubMed ] [ Google Scholar ]
Myers MG, Brown SA. Smoking and health in substance abusing adolescents: A two year follow-up. Pediatrics. 1994; 93 :561–566. [ PubMed ] [ Google Scholar ]
Myers MG, Brown SA. Cigarette smoking four years following treatment for adolescent substance abuse. Journal of Child and Adolescent Substance Abuse. 1997; 7 :1–15. [ Google Scholar ]
Myers MG, Brown SA. A controlled study of a cigarette smoking cessation intervention for adolescents in substance abuse treatment. Psychology of Addictive Behaviors. 2005; 19 :230–233. [ PubMed ] [ Google Scholar ]
Myers MG, Brown SA, Kelly JF. A smoking intervention for substance abusing adolescents: Outcomes, predictors of cessation attempts, and post-treatment substance use. Journal of Child and Adolescent Substance Abuse. 2000; 9 :77–91. [ Google Scholar ]
Myers MG, Macpherson L. Smoking cessation efforts among substance abusing adolescents. Drug and Alcohol Dependence. 2004; 73 :209–213. [ PubMed ] [ Google Scholar ]
Orlando M, Tucker JS, Ellickson PL, et al. Concurrent use of alcohol and cigarettes from adolescence to young adulthood: An examination of developmental trajectories and outcomes. Substance Use and Misuse. 2005; 40 :1051–1069. [ PubMed ] [ Google Scholar ]
Pierce JP, Gilpin EA, Emery SL, et al. Tobacco Control in California: Who's Winning the War? An Evaluation of the Tobacco Control Program, 1989–1996. La Jolla, CA: University of California, San Diego; 1998. [ Google Scholar ]
Sussman S, Dent CW, Lichtman KL, Project EX. Outcomes of a teen smoking cessation program. Addictive Behaviors. 2001; 26 :425–438. [ PubMed ] [ Google Scholar ]
Vega WA, Gil AG. Revisiting drug progression: Long-range effects of early tobacco use. Addiction. 2005; 100 :1358–1369. [ PubMed ] [ Google Scholar ]