Free Essays
Essay Typer
Grammar Checker
Plagiarism Checker
Citation Generator
Descriptive Essay Writing
Descriptive Essay Topics
Top 130 Descriptive Essay Topics for Students
Published on: May 27, 2019
Last updated on: Jan 5, 2023
On This Page On This Page
A descriptive essay is a type of essay that makes the reader feel, touch, smell, taste, hear, and see things. To write a descriptive essay that intrigues the reader, you need to choose a good descriptive essay topic idea.
We have collected some creative and good descriptive essay topics for high school students and everyone. Check out the list of topics and choose the best one for your essay.
Descriptive Essay Topics for Different Grades
Writing a descriptive essay is the easiest task. That is why professors usually assigned them to each grade's students to improve their writing skills. Below are some interesting descriptive essay topics for different grades.
Descriptive Essay Topics for Grade 4
My best friend
My favorite pet
I love my dad
My mother is my hero
My favorite cartoon character
A visit to the museum
My geometry box
My first day at school
My favorite teacher
Descriptive Essay Topics for Grade 6
A long summer day
A visit to the library
My favorite movie
A nightmare
My favorite resort
My favorite vacation
A newscaster
The best fishing spot
Descriptive Essay Topics for Class 10
A childhood memory
My favorite family member
I love spending time with my sister
A person I envied
My inspiring friend
My favorite movie character
A peaceful place I have visited
The best novel writer
My favorite book
Good Descriptive Essay Topics for Students
Students get to write descriptive essays throughout their academic careers. Here are some excellent essay topics for students to write a perfect essay.
Descriptive Essay Topics for Middle School
Visiting my hometown
An inspiring family member
My favorite video game
My favorite sport
The worst childhood memory
The perfect train ride
The best television show
The book I hate the most
A lunch break
Descriptive Essay Topics for High School
A garden I decorated
The house of my dream
My first overseas trip
The concert
My first love
My favorite music genre
A photographer
The best coffee shop
My favorite icecream
My first tear of joy
Descriptive Essay Topics for College Students
My favorite song
My first day at college
The best restaurant in town
My visit to a haunted place
Looking into the future
A place I loved as a child
The ideal bedroom
The first email that I wrote
My dream career
My longest trip
Best Descriptive Essay Topics
Imagine the first house on the moon
The most exciting cruise
Sunset: the most serene view
Top 10 tourist spots around the globe
The wonders of New Zealand
A space journey
An addiction
Falling in love
The beauty of the starry sky
Narrative Descriptive Essay Topics
A view of the world from an astronauts eye
A ride on a subway train
Watching the sunrise from the top of Everest
The secrets of nature
The discovery of the atom
A piece of art in the gallery
A happy moment
An unforgettable walk at the beach
Iceland - another world
Descriptive Essay Topics About a Person
An unusually heightened man
The grey eyes of my uncle
How my best friend laugh
My boss's dress style
A stranger in the crowd
My opponent in the baseball game
Julius Caesar: the legendary commander
Elif Shafak: the famous writer
A newborn baby
Descriptive Essay Topics About a Place
The great wall of china
Tajmahal: one of the eight wonders of the world
Perfect fantasy vacation destination
The place that exists just in my dreams
A historical museum in town
An old school building
Supermarket stores
My neighbor's house
The principal's office
Mount Everest: The highest mountain
Descriptive Essay Topics About Objects and Things
A special object that is lucky for me
My favorite outfit
My first car
The blue vase in the basement store
My first toy as a child
My mom's favorite piece of furniture which I have torn apart
My first mobile phone
The northern lights
A Halloween costume
The traffic signal
Descriptive Essay Topics About Memories and Emotions
The first time I had tears of joy
When I fell in love
The most embarrassing moment
The best trip I took during summer vacations.
A special time I had with my family
A time when I felt scared
The night I experienced the death
When I met my girlfriend/boyfriend's mother
The day I met my best friend after six years.
Descriptive Essay Topics About an Experience
A paranormal experience
When for the first time I drove the car
When I went for scuba diving
My first visit to the theater
Cooking is my life
My religious confession
How it feels like to be a Hollywood star
One day in the army
What is it like to be an airforce pilot?
How it feels like to be a friend with superstition
How to Choose a Descriptive Essay Topic
Now that you have a list of amazing descriptive essay topics, it is difficult for you to choose a good topic. Here are some tips to help you choose the best topic for your essay.
As the name suggests that descriptive essays describe something so that the reader feels like they actually experienced it. So, whenever you choose the topic, make sure you can show not tell the story.
Make sure the topic charms each of the five senses, i.e. touch, taste, smell, see, and hear.
Choose the one that interests you the most.
Make sure it is not just interesting but informative.
Descriptive Essay Writing Tips
After selecting the topic, the next step is to write an essay. Below are the tips to help you write a good essay.
Choose a unique and creative topic for a descriptive essay
Write a compelling opening to hook the reader with the essay
Provide sensory details in the body paragraphs
Use simple words and vivid descriptions to amaze the reader
The tactic that makes your essay perfect is "Show, don't tell"
Use ethos, pathos, and logos to intrigue the five senses of the reader.
The story should flow logically. Start from the beginning and follow the same sequence in which it actually happened.
Write several drafts to make your essay free of errors
After writing the essay, take a break before proofreading your essay
Spelling and grammar checking is an important factor that should not be missed
Ask your friend or any family to read your essay. It is way much easier for them to catch mistakes that might be missed by you.
If you follow these tips you will surely choose the best topic and write a perfect essay. However, if you need any help with academic writing we are here for you. FreeEssayWriter.net is a professional essay writing service that offers affordable writing help.
Our essay writer is proficient at their job and they provide perfect paper writing in no time. Check out the free essays written by our professional writers and get inspired to order your essay. Feel free to contact us anytime to get academic writing help.
Place your order now and get a perfect essay in no time.
John K. (Analytics, Speech)
John K. is a professional writer and author with many publications to his name. He has a Ph.D. in the field of management sciences, making him an expert on the subject matter. John is highly sought after for his insights and knowledge, and he regularly delivers keynote speeches and conducts workshops on various topics related to writing and publishing. He is also a regular contributor to various online publications.
People also read
Descriptive Essay - A Step By Step Writing Guide
Descriptive Essay Examples to Help You Write Better
Learn How to Create a Descriptive Essay Outline
Share this article
Keep reading
Useful Links
If you have any queries please write to us
Join our mailing list
Please note that some of the content on our website is generated using AI and it is thoroughly reviewed and verified by our team of experienced editors. The essays and papers we provide are intended for learning purposes only and should not be submitted as original work.
© All Rights Reserved 2023
all major debit / credit cards
©2022 - All rights reserved
Contact Us | Privacy Policy | Terms & Conditions
I have read privacy policy and agree to the terms .
Forgot Password?
We'll research, write, and deliver a full-pro essay FREE to you under these easy terms:
We'll provide 100% original research and writing to any new customer placing their initial order.
This is offer is available to new customers, one time only.
Your essay will be plagiarism-free, written by a seasoned writing professional.
Essay limited to 500 words (two pages). Additional pages at standard rates.
Policy changes upon written notice at the discretion of company.
Your first essay is FREE with a minimal admin fee of $20 that guarantees the security and prompt delivery of your order. Why an administrative fee?
To give you a 100% guaranteed Turnitin zero-plagiarism report.
To assure your total confidentiality and privacy behind our bullet-proof security firewall (which costs us a ton of money!).
To buy coffee for the amazing writer working on your essay (happy writers are better writers).
To make it possible to deliver QUALITY ESSAYS FOR FREE.
Original Price: $0
Offer 2 Pages Free: $0
Admin Fee: $20
Thank you for your order!
One of our agent will contact you shortly., if you have any other requirements or changes, please notify us immediately, as we are now working to deliver great writing that exceeds your expectations hard at work..
Top 100 Descriptive Essay Topics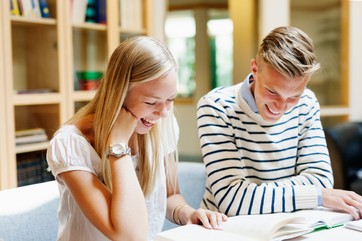 The following list of top 100 descriptive essay topics are only examples of what you can write about. You can easily modify them or transform according to your own feelings and plan.
DESCRIPTIVE ESSAY TOPICS: FAVORITE THINGS AND ACTIVITIES
This section provides possible topics for a descriptive essay related to your favorite things you might enjoy doing or to your first impressions regarding specific events.
1. My favorite movie Describe its plot and your favourite episode in the movie.
2. My favourite movie character Describe your favourite movie character and explain why you like him/her.
3. The book I love the most Write about your favorite book - a novel, a volume of essays, scientific monograph, etc. Do you have a hard copy of it at home?
4. The house of my dreams Here you need to use your imagination for the most part. Try not only to describe the exterior and interior of the house, but also the feelings related to it.
5. My best friend Who is your best friend and why? Do you remember the first time you met?
6. My first trip overseas Where did you go and when? What had you expected before the trip started? What was the most important thing you still remember?
7. My first memory This is a serious topic for a descriptive essay which can make you very excited (and even sad), so don't pick it up if you do not feel comfortable writing about it.
8. My first love This is another topic for a descriptive essay which can be exciting. Make sure to write an essay and not a short diary of your romantic feelings.
9. The concert which I will never forget You have perhaps attended many concerts but which one will stay in your memory forever?
10. My first encounter with the internet
If you belong to the Millennium generation, this descriptive essay topic will not be suitable for you; in any other case, you can write about your first feelings and experiences while dealing with the internet.
11. My favourite music style What exactly do you like about this style? What feelings, associations you have while listening to it?
12. My first tears of joy Strangely, but sometimes happiness is expressed with tears. What happened and when?
13. My first flight Many people say they were afraid before boarding the plane for the first time. Did you have the same feeling? What did you feel while looking at the earth from above?
14. My longest trip Not everyone likes long journeys. Did you have the same feeling and where did you go to?
15. My dream career What is your favourite profession and why? 
DESCRIPTIVE ESSAY TOPICS: GEOGRAPHY AND TRAVELING (REAL AND IMAGINABLE)
These descriptive essay topic ideas are related to your observation skills. Here you can write not only about things you have experienced but also about objects and things which you have seen only on TV. For example, an essay on the first topic can tell your personal story but it can also be based on your imagination.
16. The most exciting cruise Have you traveled across the sea? Tell your reader about your experience.
17. The most beautiful place on earth Is it a city, a town, a mountain or a volcano? What did you feel like when you were there? Or if you have never been there, what captures your mind and makes you plan to go there?
18. Top 10 destinations in Europe Which is your favourite top 10 list? Think not only in terms of cities, but also places or countries.
19. The most attractive places in Asia Tell what you think about Asia and its beauties.
20. The wonders of Australia and New Zealand Is Australia only Sydney? Is New Zealand only the land where The Lord of the Rings has been shot?
21. A space journey Go to an imaginable journey through space - through solar systems and galaxies. Where would you go? This descriptive essay topic is a little bit philosophical.
22. The beauty of the starry sky Describe your feelings associated with the observation of the stars.
23. What can an astronaut see? Have you asked yourself what an astronaut can see from the International Space Station?
24. A Himalayan expedition Imagine you are a part of such an expedition. Describe all the excitement and difficulties.
25. An adventure in the Andes Nature, history and mysteries - they all inhabit these lands. Try your imagination, or describe your real experience.
26. Iceland - another world One of the most mysterious countries in the world, Iceland is famous for its volcanoes, geysers and Northern Lights.
27. The Northern Lights and their beauty Have you ever seen the Northern Lights? Maybe you have watched a TV documentary about it? Share your thoughts and feelings.
28. Canadian White nights Have you ever been to Canada during the White nights? What is it like to observe them?
29. A seaman: one day on a ship How a seaman feels while being on a ship? How does it feel to be far away from home?
30. In the heart of Africa What is it like to go on a safari, or to see a lion standing not very far from you? 
Get Custom-Made Essay
DESCRIPTIVE ESSAY TOPICS: HISTORY
These descriptive essay topics deal with important events and persons from the world history. You need to have some knowledge about these topics in order to write a good descriptive paper. 
31. Julius Caesar: the legendary commander What was so remarkable about this man? 
32. Napoleon: the king of Europe What did Napoleon want and what he eventually achieved?
33. The Mayflower - the Voyage of hope It is one of the most important events in our history. Can we say that this was the Voyage of Hope?
34. The common Americans and the War of Independence How was this important war perceived by the common Americans? What is war like?
35. The tragedy of Pearl Harbor One of the most devastating battles in our history. Why was Pearl Harbor important for America and what were its consequences? Do you have a family story related to it?
36. The most important event in our history What is it according to you? Describe it and say what influence it has had on America.
37. The greatest person in our history Why has he/she and what has he/she done?
38. A visit to the historical museum What can one see in such a museum? Here you can describe your own experience.
39. A lesson of history - a lesson of life Is it true that school is always detached from real life? Can a history lesson be identified with a lesson of life and about life?
40. A pirate of the Caribbean What was the life of such a pirate like? Would you do something similar? 
DESCRIPTIVE ESSAY TOPICS: MEMORIES AND ASSOCIATIONS
This section comprises descriptive essay topics which are more reflective and introversive. The topics are abstract because thus you will be able to find your own approach better.
41. A warm winter evening Imagine it - maybe a scene from your childhood, or an evening with your own children.
42. A fairytale from my childhood The word "fairytale" may also mean a wonderful place, a beautiful moment; you should not comprehend it literally.
43. A hot summer day Summer is the favourite season of many people. What do you associate with it?
44. One day in school What is it like to be in your school for one day? What happens during classes and around the school?
45. A teacher Who is the teacher that has inspired you the most?
46. A Christmas story What do you associate with Christmas? Have you ever felt the spirit of Christmas and how?
47. My childhood You don't need to describe your childhood, just focus on several special moments or events.
48. An exciting picnic with my parents Did you go out in the mountain with your parents? What was it like?
49. One day at the seaside Is staying at the seaside your favourite moment in life? What do you do then?
50. My favourite pet What is your favourite pet and what memories do you have related to it? 
DESCRIPTIVE ESSAY TOPICS: TV, LITERATURE, ART
Here you will find some hints which can guide you through your descriptive essay. Use your imagination. These topics for descriptive essay are very abstract.
51. A popular series movie What has impressed you in this movie?
52. A newscaster What does he/she look like? How does he/she behave? Is he/she your favourite newscaster?
53. A children movie Why have you chosen exactly this movie? What do you associate it with?
54. A poem What is the poem and who is its author? What associations emerge with it?
55. A novel Novels are different - hard and easy to understand. Which one do you want to describe and what thoughts and feelings it provokes in you? Hint: it doesn't necessarily have to be your favourite novel.
56. A writer Who is this writer that provokes you the most? He/she can be a fiction writer, a philosopher, a journalist, etc.
57. A bookstore Describe a bookstore and your feelings while entering it.
58. A painting It is easy to describe a painting but can you interpret it properly?
59. A museum How is it like to visit a museum? Which one and why?
60. A dance What do you feel while dancing this dance? 
DESCRIPTIVE ESSAY TOPICS: DAILY LIFE
These topics for a descriptive essay require description of your daily routine - can you show the most interesting part of it? Try to reach general conclusions, not merely describing events and places.
61. In the supermarket What do you search for in the supermarket? How do you feel? Do you feel like one of the countless consumers?
62. On my way to school What do you think on the way to school? Or, if this is past, what do you associate with this way?
63. On the way to my workplace What do you think or feel while going there? Are you afraid of anything?
64. How my usual day looks like Perhaps the simplest topic for a descriptive essay out of all. What do you do? What do you like to do in your daily routine? What about your dreams?
65. When I visit my neighbors Do you like visiting your neighbors? What is it like for you? Why do you think it is important?
66. When I go fishing What do you like exactly in fishing? Can you describe what you do?
67. Cooking in my life Everyone likes cooking. Do you cook and how important is it in your life?
68. My favourite sport activity Sport is important. Do you go in for sports and why? What motivates you to go in for sports?
69. How I spend my time with my girl/boyfriend Spending time with your only one can be also an interesting topic for a descriptive essay. May be you can share some ideas about it as well?
70. The day which I hate There are such days in everyone's life. Tell the reader about it unless this provokes unpleasant feelings in you. You can try to be ironic, for example. 
DESCRIPTIVE ESSAY TOPICS: PHILOSOPHY, SCIENCE, AND RELIGION
These topics for descriptive essays are related to intellectual issues and require deeper understanding of what you write. You don't need to have a definite point of view. Neutrality could also be the principle of writing a descriptive essay .
71. My religious confession Tell about it (if you don't mind).
72. How I perceive God A serious question which can be approached to in many ways. The simplest question is: what feelings do you have about God?
73. Meetings with God Tell the reader about your personal experiences as a believer.
74. My favorite philosopher Why is he/she your favourite? What is his/her best contribution?
75. The philosophy of my life Tell about the philosophy of your life, or personal worldview. This descriptive essay topic is very deep.
76. The meaning of life What is it? Tell your personal standpoint.
77. The scientific theory which has influenced me the most Which is this theory? Is it part of biology, physics, medicine?
78. Adventures with science Tell about your experience and adventures (metaphorically said) with science.
79. A brilliant technology Describe a technology which has impressed you a lot.
80. A great scientist Write a descriptive essay about a scientist with important contributions for mankind. 
DESCRIPTIVE ESSAY TOPICS: PROFESSIONS
These descriptive essay topic ideas concerning various interesting professions. You can write about a particular person or merely tell about the person's job and duties.
81. What is it like to be a football player? Describe the life and work of an American football player.
82. To be a NBA star NBA players get a lot of money. Is their life easy though?
83. An Olympic champion Tell the story of such a champion, a story full of suffering and dreams.
84. What is it like to be an aircraft pilot? Really one of the most difficult professions, the job of a pilot is quite interesting. Write a descriptive essay about it.
85. One day of a doctor in the ER What does a doctor do in the Emergency room?
86. To be a Hollywood star Is it that easy to be a movie star?
87. The work of an engineer Engineers are rarely famous but their projects are essential for our way of living.
88. What is it like to be a policeman? Obviously it is hard to be a policeman, but what exactly a day of a policeman looks like?
89. Being a president of the United States This is not exactly a profession but it is rather combined with politics and diplomacy.
90. One day in the army What does a soldier do? 
DESCRIPTIVE ESSAY TOPICS: MISCELLANEOUS
91. One day of a just married couple Describe one romantic day of the spouses.
92. A story of a failed project There are many projects which were never implemented. Can you tell such a story?
93. One day of a koala Not only human beings have their stories but animals do as well. You can choose another animal if you like.  
94. A walk in the zoo What is it like to walk in the zoo? Is it different when you are an adult?
95. A jump with bungee An interesting descriptive essay topic which will provoke a lot of interest.
96. A story from the internet Have you tried to meet new people online? How did it happen and what were the consequences?
97. The strangest party What was extraordinary about it?
98. A superstition Do you have your own superstition? Or maybe someone around you? What is interesting about it?
99. Computers  - part of my life What about computers in your life?
100. The heaven for every woman What is women's favourite place? A shoes shop? A jewelry shop?
Remember to apply a particular approach to the particular type of a descriptive essay topic. Topics which require more reflections and philosophizing cannot be written in simple words.
Before starting your descriptive essay, make sure you understand your topic and the task assigned by your instructor. Also, ensure you know how to write a descriptive essay outline which might also be requested by your professor. Try to imagine the situation described - even if it has never happened to you (for example, if the topic concerns your dreams). Play your part in the story - either as an active actor or as a neutral, passive observer. Never forget that the reader should be attracted by your descriptive essay - think how to do it. A mere description is never enough. 
Before starting your descriptive essay, try to imagine the situation described; play your part in the story - either as an active actor or as a neutral, passive observer. Never forget that the reader should be attracted by your essay. Tweet This
Order Paper
Our guarantees, customer feedback.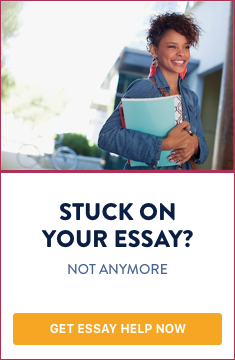 © 2023 SolidEssay. All Rights Reserved.
Powered by Data Researchers Network
12 Creative Descriptive Essay Prompts
by Suzanne Davis | Dec 12, 2019 | Writing Essays and Papers , Writing Prompts | 13 comments
"Description is what makes the reader a sensory participant in the story."  –Stephen King
Stephen King wrote about description in stories. But the same advice is correct for descriptive essays.  Get your readers engaged by making them sense and connect with everything you've written in your essay.  How can you do that?  Begin with descriptive essay prompts that inspire you to write more.
Then add important details and characteristics or features about the person, place, object, or experience in your essay.  The more detail and elements you add to a descriptive essay, the better it will be.
So, check out these descriptive writing topics and find the one that will work best for you.
How to Select a Descriptive Essay Prompt
Before you select a descriptive essay topic, see if you can show and not tell your readers about the characteristics, actions, and emotions in that essay.
Maybe you've heard writers say, " Show Don't Tell ."   This motto is an approach some writers use to make their writing more descriptive.  The word "show" means to portray or illustrate feelings and actions.  And "tell" is when a writer says what the emotions and actions are.
For example, " The black poodle snarled and growled." (showing) vs. "The black poodle was angry and fierce." (telling)
In the example above, the first sentence shows that the black poodle was angry because it snarled and growled.  The second sentence says or tells us that the dog was angry and fierce.
Use the " Show Don't Tell"  approach in your descriptive essay by asking these questions about the 5 senses:
What did you see?
What did you hear?
What did you touch?
What did you smell?
What did you taste?
You probably won't have answers to all these questions.   (Or at least if you write about a mountain, I hope you can't describe how tastes.) But write "Show Don't Tell " content wherever you can in your essay.
The 12 descriptive essay prompts here, give you the freedom to develop your content in different ways, and with a lot of sensory details. They are divided into 4 categories: person, place, object, and experience.  Each type has 3 descriptive essay writing ideas.   For each writing prompt, brainstorm how you can develop that essay.
Descriptive WritingTopics About a Person
# 1 describe the strangest person you ever met.
Strange people are easy to remember, and if you remember a different, odd, or unique person, you'll have a lot of information you can write on.  Before you choose this topic, brainstorm a few ideas about this person.
Questions to develop this essay topic : What seemed strange about this person?  What characteristics did he/she possess? How did you feel about this person?
# 2 Describe a person you envied .
Envy or jealousy is a powerful emotion.  When you focus on a person you were jealous of, there are reasons and characteristics for why you felt that way.
Questions to develop this essay topic: What traits or characteristics did this person have?  How did that person look? How did this person act?  What made you envy him/her?
# 3 Describe an inspiring friend or family member.
We remember people who inspire us.  And people love to read about inspiring individuals.  If you describe an inspiring person, think about the impact that a person made on you.
Questions to develop this essay topic:   What did this person do that was inspiring?   How did that person act toward others?
Descriptive Writing Topics About a Place
# 4 describe a spooky or haunted place ..
If you describe a scary place, include a lot of sensory details.  Spooky and haunted places are memorable.
Questions to develop this essay topic:   What did this place look like?  Where was it located?  What did you see, hear, smell, or feel at this place?  Did you find someone or something that scared you?  Why is this place, spooky?
# 5 Describe a place you loved as a child.
People love to know things about another person's childhood. A great way to show who you are is to describe a place that was important to you.  If you select this writing topic, make sure you remember this place well.
Questions to develop this essay topic : How did this place look? What did you do at this place?  Was anyone else at this there?  How did you feel about the area?
# 6 Describe a beautiful location in nature.
You could describe a mountain, body of water, campground, desert, etc.  Or any other place that is outdoors and part of nature.
Questions to develop this essay topic:   What did this place look like?  How did you feel when you were there? Did you hear, smell, taste, or touch anything at the location? Was there anyone else with you?  What did you do at this place?
Descriptive WritingTopics About an Object
# 7 Describe a lucky object.
It can be any lucky object, a good luck charm, an heirloom object, etc.  Select something you believe brings you good luck.
Q uestions to develop this essay topic:   What are the characteristics of this object? How is it used?  What makes this a lucky object?
# 8 Describe a piece of art.
It can be a photograph, painting, sculpture, etc.  There are a lot of sensory details you can include in a descriptive essay about a piece of art.
Questions to develop this essay topic:  What does this work of art look?  Can you touch it?  If so, how does it feel?   What are the emotions you have when you see this sculpture, painting, photograph, etc.?
# 9 Describe an object used in your favorite sport or hobby.
If you have a favorite sport or hobby, describe an object that is relevant to that sport.  For example, if you play tennis, describe a tennis racket.  Or, if you collect coins, describe a unique coin from your collection.
Questions to develop this essay topic:   What are the characteristics or features of this object?  How is it used?  What is significant about this object?  What are some sensory details you can add?
Descriptive Essay Topics About an Experience
# 10 describe the first time you drove a car or rode a bicycle..
First-time experiences are emotional and significant to people.  If you haven't driven a car or ridden a bicycle, write about another first-time experience.
Questions to develop this essay topic:   What did you see, hear, touch, smell, or taste during this experience?  What did you do?  Were others involved?  If so, what did they do? How did you feel during this experience?  How do you feel about it now?
# 11 Describe a hike or special walk you took .
Do you recall a hike you took or a walk on a trail, path, or street? If so, describe that memory.
Questions to develop this essay topic:   What was the place you were at like? What did you hear, see, smell, taste, or touch during this experience?  What did you do?  What did anyone else do?
# 12   Describe a happy memory.
Write about a happy experience you can remember clearly.    This topic involves remembering what occurred and how you felt during that experience.
Questions to develop this essay topic:   What made this experience happy? What happened?  Who else was there?  Can you describe them?
Writing a Descriptive Essay
The key to writing a descriptive essay is to show or portray to a reader the significant elements of a person, place, object, or experience.  So, select an essay topic that you connect with, and develop it with sensory details.  If you do this, you'll achieve what Stephen King does in his writing and "make the reader a sensory participant."  When you do that, your readers will want to keep reading until the end.
Make them wish your essay continued so that they could read even more!
So which descriptive essay prompt inspires you?  And if you want more creative writing prompts, check out my blog post, "13 Thought-Provoking Personal Narrative Prompts" https://www.academicwritingsuccess.com/13-thought-provoking-personal-narrative-prompts/.
Suzanne,I enjoy reading your articles. Loved your sense of humour '(Or at least if you write about a mountain, I hope you can't describe how tastes.)'. I tried to share this article in my Pinterest account, but somehow something went wrong and it did not allow me to do it.
I'm glad you enjoyed the article. I do try to be funny whenever I can. I'm having a problem right now with my article pinning. I'm working on it.
Loved the "show, not tell" explanation. It really made sense. I'm a visual learner, so I really liked the visual for the 12 descriptive essay prompts in both written form and as a image. You gave me a lot of good ideas for starting a descriptive essay!
Terri, I'm glad you liked my infographic for the post. I love designing visual images for articles. Let me know if you use one of the descriptive essay prompts. I'd love to know how it worked for you.
Excellent. I like the sensory detail questions. It brings the writing to a new level.
Raven, thank you. Sensory details are great for developing writing. They really help writers of all ages.
Nice article, Suzanne. I love using prompts with my students. I might be nervous of the prompt "Describe the strangest person you ever met." For many of my students I would have the starring role in that one! 🙂 Using the basic five senses to help students expand upon their writing is also very good. So many students write one sentence and then get stuck. Prompting questions can really help them broaden their thoughts.
Ron, thank you. I might be nervous about the "strangest person you ever met" prompt too. But, I'm hoping there are other strange people students could write about too!
Love these! In this generation of "just getting the point across", it is so difficult to get some students to be descriptive in their writing.It would be hard for any student to not be descriptive using these prompts. When working on writing with students, I always use the five senses to show them how their writing will be more interesting to any reader when it is descriptive. Thanks for sharing!
Thank you,Randy. Descriptive writing is a challenge, but finding a good descriptive writing prompt and using the 5 senses makes a huge difference.
Also, that is a great quote by Stephen King!
Hi Suzanne! Excellent post! I love the creative prompts. They're helpful, whether one is writing fiction or non-fiction.
You have a great site. Will stop by again. I know I'll learn lots here.
P.S. Thanks for stopping by my site. I appreciate your feedback.
Hi Nadine, Thanks so much. I am glad you stopped by and checked out my post on descriptive writing prompts. I love prompts because they can make you think about writing in different ways. And sometimes I just need help getting started. I enjoyed your post on writing spaces. I'll be visiting your site again.
Session expired
Please log in again. The login page will open in a new tab. After logging in you can close it and return to this page.
Privacy Overview
Reading Worksheets, Spelling, Grammar, Comprehension, Lesson Plans
50 Descriptive Essay Topics
Make your reader see, smell, hear and feel with these inspirational descriptive essay topics ! We've collected 50 descriptive essay topics to sprout some flowery language. Our descriptive essay topics are designed to spark creative thinking and can be modified for students in elementary, middle and high school. They are grouped by topic for easy student and teacher reference. Feel free to print the entire list for plenty of inspiration for your next descriptive essay assignment!
Descriptive Essay Topics: Place
Describe your favorite place.
Describe your ideal bedroom.
Describe the house in which you grew up.
Describe what the first house on the moon would look like.
Describe some of your favorite places in your hometown.
Describe a peaceful place that you've visited.
Describe a place that exists only in your imagination.
Describe a friend's or family member's house where you enjoy spending time.
Describe your perfect fantasy vacation destination.
Describe your favorite store.
Describe your favorite teacher's classroom.
Describe a museum that you've visited recently.
Describe a place you have dreamed about that doesn't exist in real life.
Describe a place where your pet likes spending time.
Describe an outdoor place that you know well.
Descriptive Essay Topics: People
Describe your favorite person.
Describe each of your family members.
Describe a famous person that you would like to meet.
Describe one of your friends.
Describe one aspect of someone that you like (for example: laugh, style of dress, words that the person likes to use, etc.)
Describe yourself to someone who has never met you.
Describe the average human to an alien who has never before seen a person.
Describe your pet.
Look at some old family photos and describe an older family member as he or she was when at your age.
Describe someone whom you miss.
Descriptive Essay Topics: Objects
Describe an object that is special to you.
Give a tour of one room in your house by describing the most important objects in that room.
Describe one of your favorite outfits.
Describe your favorite toy as a child.
Describe how you get around (for example: a bicycle, skateboard, sneakers, your parents' car, the school bus).
Describe your favorite piece of furniture where you like to spend time and relax.
Describe something that you would bury in a time capsule to tell people about what life is like today.
Describe an object that has been in your family for a long time.
Choose a piece of food to eat; then, write a description of it that includes the way it looks, smells and tastes.
Describe a smartphone to a time traveler from the 1900s.
Descriptive Essay Topics: Memories
Describe your oldest memory.
Describe your best summer vacation.
Describe a memorable concert you attended.
Describe a memorable trip you took.
Describe a special time that you and your family had together.
Describe the first time you met one of your friends.
Describe a time you met someone famous.
Describe one of your happiest memories.
Describe one of your saddest memories.
Describe a time that you felt scared.
Describe a time that you felt excited.
Describe a time that something totally unexpected happened.
Describe a memory of someone whom you miss.
Describe one of your most memorable first days of school.
Describe one of your most embarrassing moments.
Looking for more essay topics? Compare and Contrast Essay Topics Cause and Effect Essay Topics Narrative Essay Topics Persuasive Essay and Speech Topics
125 Descriptive Essay Topics: The Best Way Writing a Descriptive Essay
July 22, 2019
Assignments and descriptive essays are problems every pupil faces during learning duration. Regardless if it's impossible to perform everything your professor gave you, you've kept to understand how exactly to compose in numerous designs, meet all the needs, including all the essentials you need to have in your text. Most of us have actually our personal guidelines to hold through the project period, and now we each one is specialists within our very own kind of paper.
He would probably recall a descriptive essay if you ask a college student to name the easiest type of paper. But exactly what is a descriptive essay and why is it so easy to compose? Or even you want to discover the most useful site doing projects? We're here to help you out on that concern and give you extra essay that is descriptive to create your university life easier.
What is a Descriptive Essay and How Does it change from a straightforward Description?
The goal that is main of description essay is always to describe something, be it someone, a predicament or simply one thing you wish to tell individuals about. While writing this kind of descriptive essay, you must compose the text using your experience that is own and. No researches, no opinions that are outer just the mind, along with your head. Only sensory information is used to know the descriptive subject. The description for the plain things is clear and simple. Imagination, though, creates pictures within the relative head associated with reader, making this experience unique and personified.
It would sound right to begin the introduction having a description associated with context of this subject on that the whole description would focus. Doing so puts things into perspective for the reader.
How does it change from a description? a description that is simple be just several sentences or one long paragraph whenever a descriptive essay usually contains five paragraphs. It has its style and features a thesis within an introduction, three body paragraphs, and a summary.
How to Compose a Descriptive Essay?
With regards to composing, you should know regarding the structure since it varies from all of those other forms of descriptive essay. To begin with, you ought to find the topic through the speech that is descriptive you'll be interested in. Then, you're free to plan down your components. Even as we stated previously, an essay that is descriptive five components:
Introduction . Within the introduction you ought to consist of your thesis statement and dwell in the subject. This is the component, that will grab the interest of this reader, so it must be written simply and smooth, giving some crucial back ground information for the reader to comprehend your topic better. Don't forget to make a transition from the history data and your thesis statement. In descriptive essays, the thesis often takes up one complete sentence.
3 human body paragraphs . Three human anatomy paragraphs must have evidences which will show your thesis. Then pick them right from your notes to prove your thesis if you find yourself struggling with this part, use five simple tables to arrange sensory information you have about your topic and.
Conclusion . This last an element of the paper concludes all the details and gives a listing of it. You ought to have your remarks that are last this component and rephrase your thesis statement.
Prior to starting on your essay that is descriptive about destination or even a person, you have to know what you can reveal and explain it generally speaking. Here are some regarding the a few ideas:
favorite trip and so forth.
Pre-writing stage
To begin with, think of just what you'd want to write on and pick a subject from descriptive speech subjects, social problems topics or process essay subjects that may match the theme. Involve some inspiration from the essays of other folks. Search around for descriptive writing topics and prompts if you can't think of one thing unique yourself. Expository essays are easy to write when you have sufficient inspiration in the chosen descriptive topic.
Steps to start a descriptive essay?
Yourself struggling after getting some descriptive essay ideas, think of the main statement you can use in your creation if you find. This step could be the the one that makes away your primary thesis statement and keywords that will explain your descriptive subject. Once we already mentioned, make five tables for five senses. This arrangement is likely to make it a lot easier to transfer your data to your step that is next.
Create a draft of one's expository essay
Take care to produce a draft that will become a version that is close of descriptive essay. Pick all the keywords you need to include them in to the five paragraphs. Don't forget to help make three points to prove your thesis statement and describe your subject. Make just an illustration which is extended by one other details you'll add during the step that is next.
Adding details to your descriptive essay using the help of enriched English vocabulary and online dictionaries
It is ok when you yourself have limited vocabulary because this step will add more value to your expository writing. Add whatever you want and describe it correctly so that your audience will be interested in just what you had written. Create an image in their mind using the sensory terms there is in online dictionaries like Oxford, Cambridge or Macmillan ones. Ensure that they are going to touch on your own descriptive topic and prolong the human body paragraphs.
Take care to revise and edit the paper with the aid of various free online checking that is grammar
It, make sure to use online grammar checking tools to have your back covered in case your eyes miss something before you check your descriptive essays for mistakes by rereading. You need to use sentence structure corrector by EduBirdie just by uploading your text here. You're also absolve to make use of paraphrase device and also make a paper unique or purchase it at on line email composing solution in case you want someone else to check on it before you do it on your own.
Edit the essay that is descriptive
Prior to starting editing your paper, take a long break. You can day friends, go for a walk, and also have a nap or even a of good sleep night. The mind ought to be fresh before you return and reread your essay. Take all the right time you require, read it down loud, add or remove sentences, verify that you've got placed everything precisely. It's beneficial to double-check sentence structure just in case tools that are online one thing. Would your paper sound right if perhaps you were the reader? Perhaps you'll have to rewrite paragraphs that are whole they would make more sense and convey the descriptive topic better.
Experiencing essay homework?
Our authors have already aided 2,000+ students conquer their research goals. Let them allow you to.
Suggestion: Ask your family member or a friend to be controlled by your descriptive essay, ask them to criticize that which you've written. It will assist your practice in the foreseeable future.
The 125 Descriptive Essay Topics for each and Every Struggling Student
You can always find descriptive writing topics on the web and choose one for your theme when you can't choose your own descriptive topic. There are several things you'll come up with as an author which means you need certainly to decide if it's going to be about a place you've visited, someone you realize or something completely various. Whatever the case, here are our topics for descriptive essay for the struggling students.
Topics to explain someplace
My favorite place in my hometown
A room that is favorite my house
Your house I spent my youth in
My perfect vacation
I wish I lived for the reason that home
My perfect space
The area I would like to see
My dream apartment
My personal favorite classroom
I prefer learning in this cafe
My favorite restaurant to check out
I had a fantasy about any of it spot
This store is my personal favorite to shop in
I walk my dog in this park
A museum that we visited recently
The road I love to walk around
The things I see from my screen
A town I obtained lost in
If you'd like to describe a person
My mother is the most person that is creative
My dad is the most interesting person
An individual we look up to
The best singer
The best dancer
An athlete that made me like activities
My friend that is best
I'd like to meet up with this celebrity
Meet the writer of the essay
They are missed by me
It is an typical individual
I'd like to meet up with this person within the past
A perfect companion for me personally
I prefer this in someone
Why is me appreciate someone
A complete stranger that caught my eye
Why I love my boyfriend (girlfriend)
Your memories and topics about your experience
This is my perfect date
The time I visited a different country
How I rode a horse for the time that is first
Once I discovered my personal favorite hobby
I want to become how I decided who
My perfect trip
Most readily useful childhood memory
The way I invested my time with my grandparents
Exactly How my parents raised me
Best memory with my friend that is closest
The first day of school
Once I became a freshman
The most useful party of my life
The way that is best I invested my weekends
My most birthday that is interesting
The things I remember from my 12th birthday celebration
My pet in youth
The time I went to a dental practitioner
My very first crush
The last play I've seen
The best concert I attended
This made me scared
This made me excited
I skip today
My funniest memory
The day we came across my friend
Things and object in your lifetime
My thing that is favorite to with
My TV that is favorite show
An thing that is expensive love to have
My research basics
My anti-stress doll
What I always have in my own pocket
Furniture that helps me relax
My sleep makes me feel comfortable
My youth doll
Why I prefer my smartphone
This thing is special if you ask me
A doll we nevertheless play with
My first automobile
These things are collected by me
I'd send this to your future
We never leave the house without your
I'd send this to your past
Explaining a smartphone to someone from the '60s
I like my laptop
My favorite food
I like to cook your
My family treasures
What's in my own pocket
What's in my own bag
The best tattoo
Hobbies, procedures, and occupations
My future job
Something I love to do in my spare time
My friend's hobby
The way in which my loved ones people unwind
The best club
My fantasy job
My brand new hobby
Morning the way I start my
How I frequently end my day
Preparing for a date
Writing my very first tale
Learning something new
Passing an exam
The way in which I learn
Exactly How the gym is visited by me
Drawing a portrait
Just how to bake a pie
When you need to end your relationship
How exactly to escape a robber
Exactly What assists me flake out
Behavior and character
I prefer this trait in an individual
This trait is hated by me in an individual
An emotion I hate to feel
The way I react to a surprise
Exactly What makes me laugh
How to get my attention
Why is me writing essays review feel scared
Steps to make my children people excited
My animal peeve
An addiction I have
Something I quit doing
My life as being a vegan
Just What influences me as being a individual
Once I feel unfortunate
Once I desire to quit
The way I get motivated
What annoys me
Traits that my friend have commonly
Bear in mind that your descriptive topic reflexes the main reason why you chose to write your essay. You ought to convey your own feelings and explain this primary point out your readers. Proceed with the framework, make use of your tips and everything shall be alright with your future essay. You can make use of paper assistance at Edubirdie or subject phrase generator! Our professional article writers will be happy to help you along with your research. Good luck!
August 2019
February 2019
August 2018
January 2018
November 2017
October 2011
Uncategorized
Cancel reply
125 Descriptive Essay Topics
Writing a descriptive essay is an excellent way for students to detail a particular experience related to a person, place, object, situation, emotion, or abstract feeling.
However, while this exercise in creativity showcases a student's ability to put words into sensory focus, it can be rather challenging to complete because the subject matter is so open-ended.
This is especially true when choosing the topic for a descriptive essay since finding a suitable topic will depend on a student's ability to find the right words to describe it.
If you are a student that has received a descriptive writing essay assignment from your professor, fear not! This incredible list of 125 descriptive essay topics will ensure that you have a great starting point from which to craft your essay.
Before choosing a topic, check out the secrets to writing a descriptive essay that will help get you the grade you deserve on your writing assignment.
Critical Elements of a Descriptive Essay
Unlike essay styles that are fact-based, it is essential to remember that a descriptive essay is based on abstract observation. Its purpose is to describe a topic, person, place, object, situation, emotion, or abstract feeling.
To do this, descriptive essays require sensory words that create vivid imagery in the reader's mind to make them feel like they are in the moment being described. Sensory words include, but are not limited to:
Taste – sweet, salty, bitter, sour, metallic, spicy, and tart.
Touch – smooth, bumpy, coarse, prickly, wet, sticky, dry
Sight – colorless, colorful, blurry/blinding/too bright to see clearly
Season – fall, winter, summer, spring, crisp, humid, wet, freezing,
Sound – hectic, chaotic, quiet, thunderous, loud, jarring
Smell – musty, earthy, damp/wet, dusty, smoky, stinky, fragrant
Appearance – sharp, glossy, faded, gleaming, sleek, shiny/glossy
Feelings – happy, sad, angry, frustrated, excited, afraid/scared
Other sensory words may describe the color of a person's hair, the mood or energy in a room, and even the temperature. When choosing a topic for your descriptive essay, be sure to pay close attention to sensory words that could serve as the backbone of your paragraphs.
Additionally, because of the nature of the writing, it is 100% okay to embellish or even exaggerate certain sensory words to make them seem even more engaging and tangible for the reader.
How to Structure a Descriptive Essay
Even though this essay will rely on sensory words to create a vivid image of what is being described, it is essential to remember that a descriptive essay still needs to have an intro, body, and conclusion.
Introduction
The first sentence of an introduction paragraph for a descriptive essay should contextualize the scene. Take the time to describe the place where the event takes place, including setting details like time of day, weather, season, and the current mood of the scene.
Body of the Essay
Once a student has established where they are, it is essential to detail what else is happening in the following paragraphs. This means describing elements of the scene in detailed description using humor, sensory language, and vivid imagery.
Consider incorporating details about what people are doing, the noises they are making, the smells permeating the air, visible colors, and surrounding textures.
A descriptive essay conclusion should serve as a recap in which you describe one final element of the scene or an observation about what was seen, heard, smelled, or touched.
Additionally, this is when you could include a reflection of how the scene made you feel in order to leave your reader with an intangible lasting impression.
What Should Never Go into a Descriptive Essay
To make sure that you are writing a descriptive essay and not another form of writing, students should be careful not to mention or use the following:
Dialogue. Remember that the descriptive essay is meant to retell one single image, moment, or experience.
Chain of events. The scene should exist in its own bubble of storytelling, free from erroneous events before or after the scene takes place.
Characters. While secondary details may go along with the scene, such as people who add to the mood, this is still not an appropriate essay to mention, create, or develop the backstory for a literary character.
With the do's and don'ts of descriptive essay writing above, students can choose any of these topics to help spark inspiration during their next descriptive essay writing assignment.
Descriptive Essay Topics About People
My favorite teacher
My first crush
My best friend
The girl I have a massive crush on right now
My newborn baby sibling
A member of my family
My partner in crime
The cutest baby I have ever seen
The most annoying person I know
Someone who has inspired me the most
My first job
The student that I want to be like
A significant mentor in my life
My closest friend's child
The most intelligent person I know
Descriptive Essay Topics About Places
My hometown
The most beautiful place in nature that I have ever seen
A favorite spot on the school campus
My favorite coffee shop
My favorite country
A place I want to visit before I die
My favorite movie theater
The best beach in the area
My favorite retail store
The worst place on campus
A place where I have experienced fear
Where I was happiest
The place where I am the most relaxed
A place I can't seem to get enough of
My dream house
My favorite art gallery
The museum that always seems to disappoint me
A location I know well
Where I would choose to live if money were no object
Descriptive Essay Topics About Objects & Things
My favorite book
A piece of jewelry that holds a special meaning for me
The best meal I have ever eaten
My favorite decoration in my room
The best painting I have ever seen
A piece of clothing that makes me feel beautiful
An item that brings back a fond memory for me
My favorite sports team's jersey
My favorite outfit to wear while hanging out with friends
A book that changed my life
My favorite book series
The next book I want to read
An item that is very special to me
My most treasured possession
A movie that holds a very dear place in my heart
Something I would never throw away despite its flaws
A personal memento from someone who has passed away
A ridiculous thing I own
An item that makes my life easier
A piece of technology that has changed my life for the better
My favorite poem or short read
The best song I have ever heard
What I collect obsessively
Descriptive Essay Topics About Animals
The most intelligent animal I have ever known
A pet that has been with me through thick and thin
An animal that fascinates me most
The most dangerous animal I've encountered
An extinct creature I would love to see resurrected
A dangerous animal I have a healthy respect for
The cutest animal in the world
What creature would be my best friend if it could talk?
My favorite wildcat
An experience I had with an animal that genuinely touched me
The strangest pet I've ever owned
My favorite zoo animal when I was a child
What I love most about being a pet owner
My favorite farmyard animal
The most exotic animal I have ever seen
One animal that should be extinct
A farm animal that is my spirit creature
Descriptive Essay Topics About Food
My favorite meal to cook for myself on a day off
The best meal I ever ate out at a restaurant
What makes the perfect sandwich to me
My go-to comfort food when I'm having a bad day
My local specialty
My favorite dish at a restaurant I frequent
The best meal I have ever had in my life is
My most embarrassing/funniest food-related story
What I always order when dining out with friends
A new flavor combination of food that intrigues me
A dish I love to cook when I'm in a happy mood
The best dish at a restaurant I don't want to admit I frequent
A food I wish didn't exist because it makes me fat
The best meal my mom ever made for me
Descriptive Essay Topics About Nature
A creature I met in the wild
A tree outside my house
Something I would save if a forest were on fire
A stream that runs near my home
The most beautiful sunset I have ever seen
My favorite type of plant or flower
An outdoor activity I enjoy
My favorite forest animal
A flower I want to grow in my garden
Something about nature that makes me feel small
The most dangerous/fascinating type of weather phenomenon I have ever seen
The best view I have ever seen
Where I go to relax outside
What natural phenomenon fascinates me the most
The most beautiful place in nature that I've ever visited
A moment with nature that left a lasting impression on me.
My favorite park or garden
Descriptive Essay Topics About Memories & Personal Experiences
The weirdest dream I ever had
One of my worst nightmares
My biggest fear in life is
A memory from my childhood that brings a smile to my face
The worst thing that has ever happened to me unexpectedly
The best thing that has ever happened to me unexpectedly
One of my most treasured memories is
My first memory of meeting someone who changed my life
An event that inspired me to start this blog
A random act of kindness I received unexpectedly
Something amazing about myself that I never thought possible
A time I wished I didn't have to grow up/be an adult
The best vacation I've ever taken
What makes a perfect day for me
One of my favorite things to do when it's raining outside is
The moment that made me realize I was officially an adult
The most exciting dream I've ever had
My biggest regret is
With these 125 descriptive essay topics and the handy writing guide above, students can craft a vivid and engaging descriptive essay!
Related Posts
120 Rhetorical Analysis Essay Topics
100 Mental Health Essay Topics
35 To Kill A Mockingbird Essay Topics
160 Satire Essay Topics
120 Exemplification Essay Topics
Categories:
Essay Samples
Essay Topics
Essay Writing Guides
Recent posts:
170 Ethics Essay Topics
160 Rhetorical Essay Topics
155 Criminal Justice Essay Topics
150 Political Essay Topics
145 Classification Essay Topics
140 Sociology Essay Topics
140 Opinion Essay Topics
140 Environmental Essay Topics
135 Controversial Essay Topics
125 Classification and Division Essay Topics
120 Literary Essay Topics
100 Profile Essay Topics
90 Heart of Darkness Essay Topics
80 Holocaust Essay Topics
Testimonials

Descriptive Essay
Descriptive Essay Topics
Last updated on: Nov 20, 2023
Interesting Descriptive Essay Topics Recommended by Experts
By: Cathy A.
Reviewed By: Jacklyn H.
Published on: Dec 24, 2019
Memories, imaginative situations, feelings, and impressions, writing a descriptive essay is absolutely fun for many college or university students. They get a chance to play with their creativity, which makes this type of essay so much fun.
Descriptive essays do not require a lot of research. They are based on the writer's personal description and explanation of the selected, or given, topic. This essay type is ideal for school/college students because they are not very much into research.
However, one of the most common problems students face while writing an essay is choosing and picking the essay topic. The process of finding a good essay topic could be difficult, confusing, and time-consuming.
The descriptive essay format is the same; introduction, body paragraphs, and conclusion. However, the topics for a descriptive essay are different and require a high level of descriptive capability.
On this Page
Descriptive Essay Topics for Students
Here is a list of some good descriptive essay topic ideas. These are just topics and ideas, and you can customize them according to your requirements.
Descriptive Essay Topics for College Students
One week of a newly wedded couple.
A crazy jump with bungee.
Importance of college education.
The day when everything went wrong.
Education before anything.
How can one make the world a better place?
The magnificence of this universe.
The demand for love In everyone's life.
Future of cloning on planet Earth.
Describe your day as a new college student.
Descriptive Essay Topics for Middle School Students
Finding the best writing topics for a descriptive essay is an important task to accomplish. Also, keep in mind that you will easily create the thesis statement if your topic is good. Here are some of the great essay topics for different grades.
Descriptive Essay Topics for Grade 7
Favorite cartoon character.
My favorite song.A special photograph.
A special place.An important time in history.
Building a fort.Creepy things.
Do I want to be famous?
Doing homework.
Going for fishing.
Descriptive Essay Topics for Grade 8
Favorite hobby.
What is your favorite movie?
Do you like gaming, and which game is your favorite?
Do you enjoy playing a sport?
Do you have an unusual talent?
What is your favorite subject, and why?
How to stop hiccups?
Let's help the animals.
Looking at the globe.
My favorite clothes.
Descriptive Essay Topics for High School Students
For your help, we categorized the descriptive essay topics into different academic grades. Choose the best one that you find interesting.
Descriptive Essay Topics for Grade 9
Where do you like to vacation and why?
What is the greatest lesson you have learned?
Who is your hero, and why?
If you could have a superpower, what would it be?
Who is your favorite band?Where do you want to go to college?
Important reasons why kids should have chores.
The benefits of summer school.
Staying at a friend's house.
What I use a computer for.
Descriptive Essay Topics for Grade 10
A game close to my heart.
Mobile Phone: boon or a curse?
What is your most treasured item?
Your favorite restaurant.
Your dream house.
Five qualities of a good roommate.
A note on your closet.
Your favorite childhood memory.
The ride on a subway train.
The street from home to school.
Paper Due? Why Suffer? That's our Job!
Good Descriptive Essay Topics
Descriptive essays are only difficult when you have to decide what to write about. Here are some good and easy descriptive essay topics that you can explore to create one of your own.
My first day at the job and how I feel about it.
Most suffocating day at the workplace and how I survived it.
How to avoid negativity in the workplace?
How to be more positive with troublesome employees?
The best way to resolve a conflict and to avoid it in the future.
Miracles of staying focused at the workplace.
Importance of maintaining a healthy routine even if you have a tough job.
Most embarrassing moment in my office.
How to deal with deadline pressure?
Top 10 tips to invoke creativity and move ahead in your work.
Descriptive Essay Topics About Person
Describe your mother.
Discuss my pet.
Meeting a famous person.
A particular family or family member.
I miss them.
Memorable person.
My dad is the most interesting person.
Describe a person you hate.
My favorite school teacher.
Describe your favorite celebrity.
Easy Descriptive Essay Topics
Describe your favorite scene from the most recent movie that you have watched.
Describe the physical setting of your favorite soft drink's TVC.
Describe the emotions depicted in the famous Mona Lisa painting.
Describe the plot of your favorite movie.
Describe your favorite fictional character and discuss why you like it.
Choose one abstract painting and describe the emotions depicted in it.
How your religious book impacted your inner thoughts?
A writer with whom you can relate the most.
What is your favorite type of dance; describe your emotions while dancing.
Describe your favorite tv-series and why you like watching it.
Best Descriptive Essay Topics
Describe an important event that impacted your personality.
Describe the psychological events that influenced your personality for the worse.
Describe the psychological events that influenced your personality for the better.
Describe your first or last day at your college.
Why do you enjoy bike riding?
Why do you think writing will impact your personality at a deeper level?
What did you feel when you held a baby for the first time?
Describe the loss of a family member in 800 words.
Describe how you would look without hair on your scalp in 900 words.
Why are stars compared with human personalities in poems?
Interesting Descriptive Essay Topics
All-time favorite movie character.
Movie of the century.
House that I have always wanted.
Most heart-touching poem.
Meeting my best friend after a long time.
My favorite book.
The most amazing thing that I remember.
First time I fell in love.
My first date.
The first time I went shopping on my own.
Descriptive Essay Topics About Memory
Describe the oldest memory that you can recall and why it has stuck with you.
Describe a time you were the happiest; who were you with?
Describe when something completely unexpected caught you off-guard.
Describe a memory that you hold close to someone who has passed away.
Describe your most embarrassing day or moment.
Describe a cold winter evening.
Describe the time you went to the beach on a bright sunny day.
Describe your first day at preschool; what do you remember about it?
Describe the first concert you attended.
Describe the time that you felt the most scared.
Descriptive Essay Topics About Object
Select five objects from the kitchen and describe their appearance.
Describe your prized possession.
Describe a room in your house and its most valued objects.
Describe your favorite outfit that you can never get rid of.
How will you describe a smartphone to someone from ancient times?
What role does the computer play in your life?
Objects you come across on the way to your school.
Describe your favorite toy as a kid.
Describe your safety blanket.
What objects would you bury in a time capsule?
Tough Essay Due? Hire Tough Writers!
Descriptive Essay Topics About a Place
A trip to the mountains.
Describe your ideal bedroom.
Describe your favorite coffee shop.
The place I don't forget.
A garden in the gas station.
My favorite classroom.
Describe the loudest place you visit.
An amazing trip to a beautiful valley.
Describe your favorite restaurant.
Describe your favorite park.
These are the best ideas or topics for a descriptive essay. Make sure you choose a topic of your interest that you are passionate about.
Once you have decided on the essay topic, the next step is to write a descriptive essay. With us, you can learn how to write a descriptive essay with helpful tips and samples.
However, if you are still confused about picking a topic for a descriptive essay, worry not! Consult 5StarEssays.com.
You only have to request to write my essay and leave all the work on our writers. We offer high-quality paper writing services for high school, college, and university students at affordable rates.
Our highly qualified essay writers are ready round the clock to help you. We submit all the work after diligent plagiarism and grammar checking so that you don't have to check it again.
Or you can also get help from our AI essay generator? to get an essay by just adding in your selected topic and waiting for 90 seconds!
Education, Scholarship Essay
Cathy has been been working as an author on our platform for over five years now. She has a Masters degree in mass communication and is well-versed in the art of writing. Cathy is a professional who takes her work seriously and is widely appreciated by clients for her excellent writing skills.
Was This Blog Helpful?
Keep reading.
How To Write An Impactful Descriptive Essay?
Descriptive Essay Examples - 8 Examples To Help You Write Better
People Also Read
10essential essay writing techniques for students
rhetorical analysis essay
reflective essay topics
citation style guide
autobiography writing
Burdened With Assignments?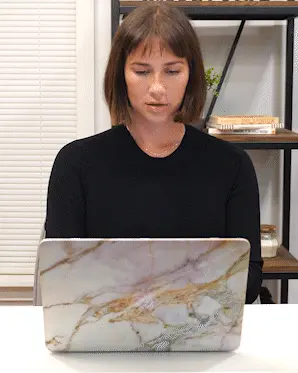 Advertisement
© 2023 - All rights reserved
Homework Services: Essay Topics Generator
2000+ SATISFIED STUDENTS
95% Satisfaction RATE
30 Days Money-back GUARANTEE
95% Success RATE

Privacy Policy | Terms & Conditions | Contact Us
© 2023 5StarEssays.com. All rights reserved.
LOGIN TO YOUR ACCOUNT
SIGN UP TO YOUR ACCOUNT
Your phone no.
Password Password must be minimum 8 characters.
Confirm Password
I have read Privacy Policy and agree to the Terms and Conditions .
SIGN UP Processing...
FORGOT PASSWORD

Describing Personal Events – Fiction or Nonfiction
Use these descriptive writing prompts to let students reflect on their past and future. They will love sharing their lives with the class and using descriptive writing to do so.
Describe the most interesting person you have ever met.
Talk about a person you envy in detail. What do they look like or what do they have.
Describe an inspirational friend or family member.
Tell us about a place you love to visit with plenty of detail.
Think of your favorite sport or hobby. Describe an object you would use to play that sport or do that hobby.
Tell us about the first time you rode a bicycle.
Imagine you are on a walk or hike, tell us all about it.
Describe your favorite happy memory.
What are you like first thing in the morning? Describe it.
Detail your favorite outfit. Why do you love it so much?
Describe your own face and what makes you unique.
What type of music makes you happy? Talk about it in detail.
Describe a time you felt excited.
Tell us about a time something totally unexpected happened.
Describe the house you currently live in (or one you grew up in).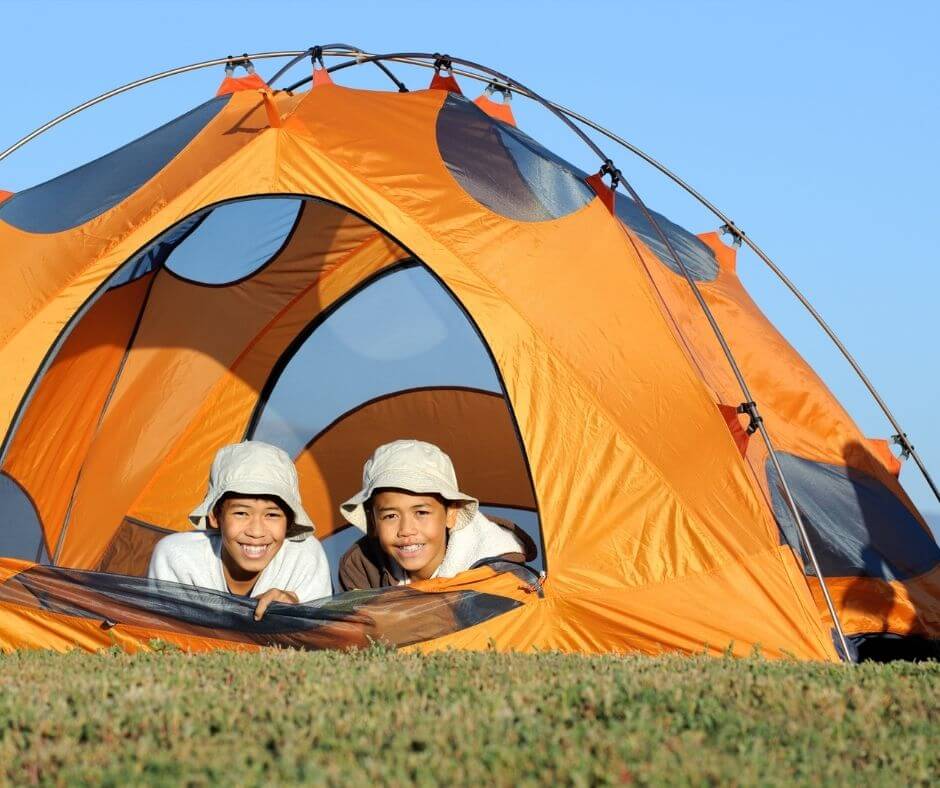 Describing Hypothetical Scenarios
Hypothetical scenarios are super fun to write about. They are a great tool for descriptive writing prompts because they let kids use their imagination a little bit.
Pretend you came across a spooky place or haunted mansion. Tell us what you see and hear.
You're at the art museum. Talk about a piece you see there. It can be a sculpture, painting, or something else.
You found a lucky object, describe it to us.
Invent a pet you've never had and tell us about it.
Write about a day at the beach using all five senses.
Tell us about a trip to an amusement park using all five senses.
You're at the zoo! What do you see and hear?
Imagine you wake up in the hospital. What would you see and hear? What would you do?
You have to describe Thanksgiving to an alien. How would you tell them what it is?
It's a snow day! Talk about what you experienced.
Tell a time traveler what a smartphone is!
Imagine you meet someone famous! Who are they and how is your experience?
Describe a peaceful place you've visited or made up.
Your birthday party is crashed by all sorts of birds! What's it like?
Monkeys took over your kitchen to bake a pie. What's inside?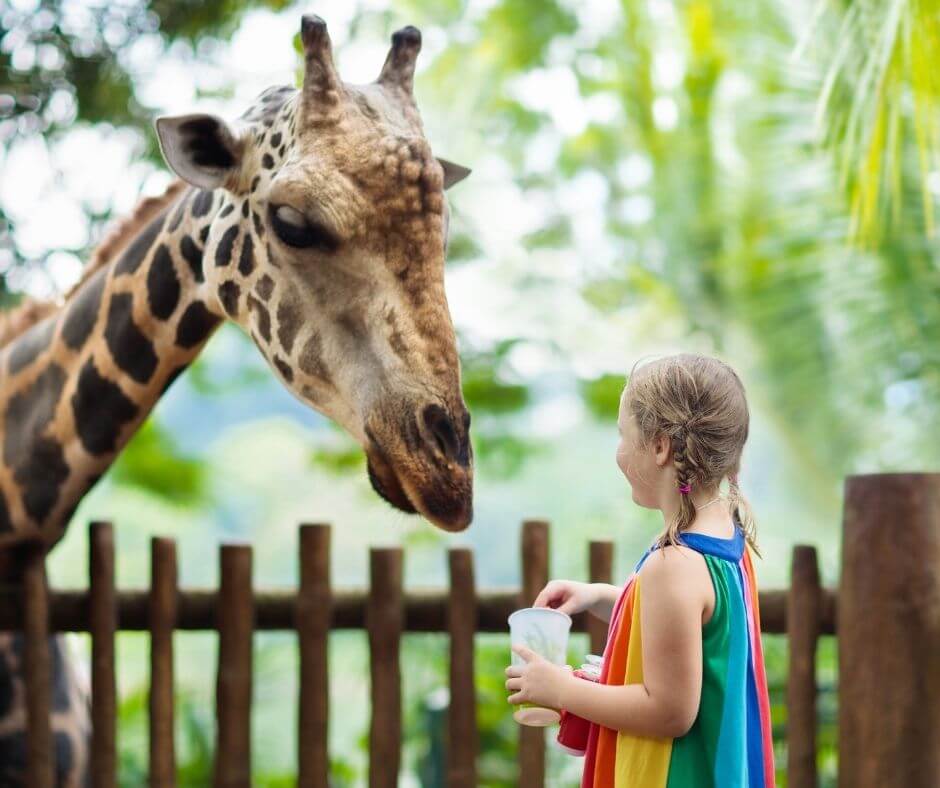 Describing Food and Other Objects
Food is the perfect way to describe things in our writing. These descriptive writing prompts allow kids to write about the good and bad of food, as well as other objects.
Your parents served the worst vegetable ever for dinner. Describe it in detail.
Your sister brought in something nasty from outside. What is it? Tell us all about it.
The best dessert ever is __________. Tell us how it tastes.
How is your favorite food made? Use tons of details using the senses.
How would you describe a field of green grass?
Tell us what you would do in a field of wildflowers on a summer's day.
Describe a normal trip to the grocery store. Walk us through the whole trip.
What is your least favorite meal? Use details to describe why that is.
Tell us about your favorite drink. Talk about the color, the taste, and whether it's hot or cold.
Something in the trash stinks. What is it?
You wake up and smell something amazing coming from the kitchen. Tell us what you smell.
You're having a campfire with your friends. Describe what you see, hear, smell, and taste.
What is the most disgusting food you have ever tried?
You accidentally ate dog food! What's it taste like?
Your mom poured you a glass of sour milk on accident! Describe it.
Random Descriptive Writing Prompts
Use these random descriptive writing prompts to get the creative juices flowing in the classroom. Some are silly and some are more serious, but they will all help build students' writing skills.
Do you think using descriptive writing is important?
Describe your bed sheets, pillows, and other objects in your room.
Tell us about your favorite day. Talk about the weather, what you would wear, where you would go, etc.
Describe the Fourth of July to someone with tons of detail.
Walk us through a typical day at school. What might you see, hear, smell, and do?
Pick your favorite teacher and describe them in detail.
Use tons of descriptive words to describe a sunset!
Pick a classmate in the room and write about their best qualities.
Write a descriptive story using these 3 things: a whole pizza pie, a bucket of slugs, and a pack of wolves.
Write about how it would feel to sit in the hot summer covered in a blanket.
Tell us how you imagine it would feel to be trapped in a giant freezer.
Describe a place you have dreamed about that doesn't exist.
Tell us about a trip to the dentist gone wrong!
Write about something that makes you laugh.
Tell us about something that annoys you. It could be the sound of someone chewing, noises on the chalkboard, etc.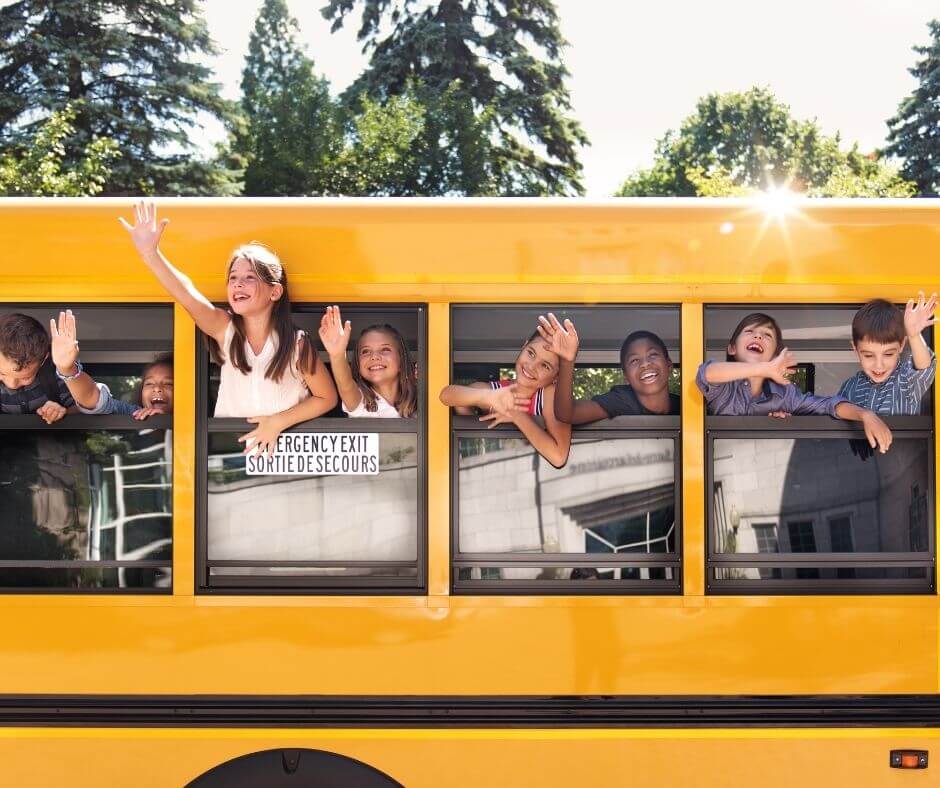 If you liked these descriptive writing prompt ideas, fill out the form below to have a printable list emailed directly to you so that you always have it!
60 Descriptive Writing Prompt Ideas
This FREE printable list of 60 descriptive writing prompt ideas can be sent straight to your inbox! Simply drop your personal email address below & I'll send it right over! 
*Using a school email address makes it very likely that you won't receive your freebi e! 
Use these pre-planned descriptive writing prompts to make your descriptive writing lessons easier! All you have to do is pick one, model it for your students, and let the creative process begin!
To learn more about Teaching Descriptive Writing , check out these fun ideas.
You may also enjoy using my Weekly Descriptive Writing Prompts ! They are available in paper and digital forms. Simply pin the image below to save this post for later!
You might also like these posts:
10 Productive Strategies for Teaching Vocabulary to Upper Elementary Students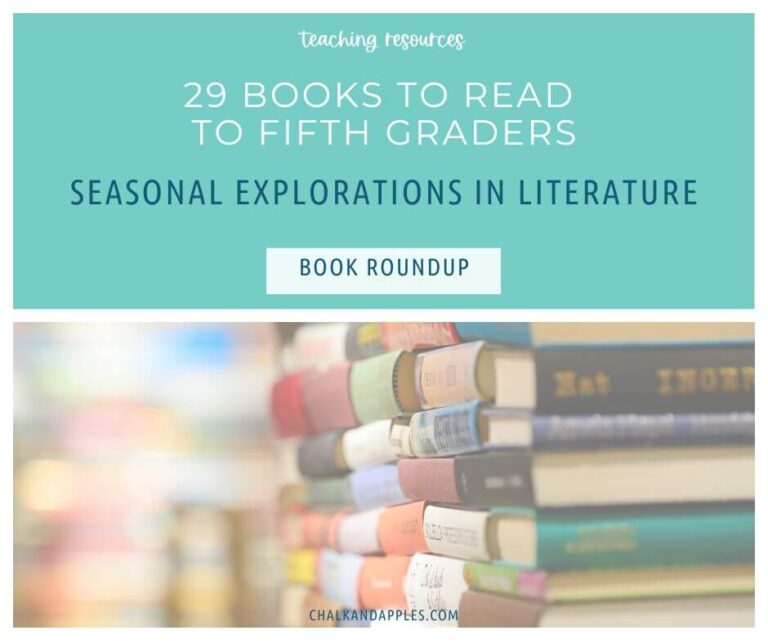 29 Books to Read for Fifth Graders: Seasonal Explorations in Literature
5 Powerful Paragraph Writing Strategies: Turning Words into Adventures!
6 Strong Techniques Classroom Management Thrives On
Shop teacher favorites.
Find ready-to-go lessons, activities, and organizational tools to simplify your life and help you fall back in love with your job.
Reading Digital Rotation Board with Timers (Editable)
Digital Rotation Boards for Reading & Math (Bundle)
Math Digital Rotation Board with Timers (Editable)
Word Work for Big Kids: PRINTABLES for Vocabulary
Editable Rainbow Teacher Planner
Free teaching resources, join the newsletter.
Get teaching tips, resources, and freebies delivered right to your inbox once a week!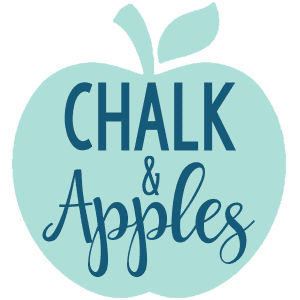 Terms of Use
Disclaimers
Privacy Policy
Resource Shop
Access Purchases
The Community
We weren't meant to do this teaching life alone... we need each other. Join our Upper Elementary teacher community on Facebook for tips, ideas, and support from people who get it...  teachers just like you!

Descriptive Essay Topics: Top 220 Ideas to Choose From
Speech Topics
Basics of Essay Writing
Other Essays
Main Academic Essays
Research Paper Topics
Basics of Research Paper Writing
Miscellaneous
Chicago/ Turabian
Data & Statistics
Methodology
Admission Writing Tips
Admission Advice
Other Guides
Student Life
Studying Tips
Understanding Plagiarism
Academic Writing Tips
Basics of Dissertation & Thesis Writing

Research Paper Guides
Formatting Guides
Basics of Research Process
Admission Guides
Dissertation & Thesis Guides
Table of contents

Use our free Readability checker
Are you going to write a descriptive essay and are looking for appropriate ideas? Look no further! Here are 220+ top-notch descriptive essay topics recommended by essay writers . For sure, you will find one that interests you and sparks your creativity. We have topics about various places: from rural farmlands to bustling cities. We have topics about people: from friends and family to strangers. We have descriptive writing topics about both concrete objects and abstract ideas. Whatever your writing project is, we have the perfect descriptive essay ideas to help you create a masterpiece. So, what are you waiting for? Start exploring our long list of descriptive topic ideas and find your inspiration!
What Are Descriptive Essay Topics?
Descriptive essay topics focus on describing an object, person, place, experience, emotion, or situation. They can also be used to give a recount of something that happened or that someone has seen or heard. When writing this type of essay, you should aim to provide a vivid and detailed description of the subject so that the reader can fully understand, imagine, or visualize it. When it comes to writing a descriptive essay , there are many descriptive essay topics to select from. Depending on topics for descriptive writing you choose, you may be required to rely on your memory, your observation skills, or your historical knowledge to complete the essay. You can also focus on an object or event that has significantly impacted your life. Other topics for a descriptive essay can include describing a favorite hobby or activity, a memorable trip, or a special moment.
Characteristics of Good Descriptive Essay Topics
Good topics for a descriptive essay are interesting to write about. The primary objective of descriptive essays is to relate the unique qualities of objects, persons, or events vividly and comprehensively to readers. Good descriptive essay topics can evoke strong emotions and feelings in people. Here are some characteristics of good descriptive essay prompts:
Creative Consider creativity and originality when selecting your essay topic.
Clear The topic should be clear and concise.
Interesting Select a topic that you will not only enjoy writing about, but that will also be compelling to your readers.
Researchable The topic should be easy to research.
How to Choose a Descriptive Essay Topic?
Choosing a good descriptive essay topic can be difficult. The writing style used for descriptive essays is very expressive. Thus, it may be rather challenging to complete your paper if you do not select topics for descriptive essays that suit your preference, knowledge, or experience. Here are a few steps to help you select an interesting title that will make your essay stand out. Follow the tips in provided order.
Think of a title that interests you. Consider a subject that you are passionate about. You should never select a topic blindly.
Brainstorm ideas. When thinking about your topic, don't hesitate to write down words or phrases that come to mind.
Research potential topics. You can look for the right content online or visit a library and skim specialized books.
Narrow down your topic for descriptive essays. As a result, choose the best idea that you feel will make an interesting and engaging essay.
Top List of Descriptive Essay Topics
This section provides you with some of the top descriptive writing topics. Writers enjoy working on depictive papers because they give them unrestricted freedom of selecting their means of expression. Besides, these top topics can come from totally different categories. Below is a descriptive essay topics list to help you with your brainstorming:
The Pearl Harbor attack.
My scariest dream.
The political journey of Barack Obama.
Remembering my graduation ceremony.
My first childhood memory.
The most difficult decision you have ever made.
Life with a pet monkey.
Your childhood hero.
A perfect journey.
The best book I have read recently.
My all-time favorite movie.
Great migration of wildebeests across the Mara River .
My Coachella music festival experience.
Effect of cyberbullying on today's society.
The Mona Lisa: components of the legendary piece of art.
Best Descriptive Essay Topics
The art of describing an event, a place, or a character through vivid writing allows you to take readers to another world. Choosing the right topic is the key to success and it makes a lot of difference in preparing an essay or a speech. Discover the best topics for a descriptive essay listed below to help unleash your creative writing skills.
The most beautiful place you have ever visited.
The appalling state of Guantanamo Bay.
Ancient pyramids and settlements in the Bolivian Amazon.
An embarrassing moment in your life.
Walking the Great Wall of China: the ultimate experience.
My strange "addiction" to jogging.
Canadian night festivals.
Voyages of Christopher Columbus.
The best gift ever received from my parents.
Weekend living at the cabin.
The ultimate daring thing you will always remember.
How I discovered my personal hobby.
My most challenging moment in school.
Women's suffrage movement.
My biggest superstition and its impact on my lifestyle.
The best topic for a descriptive essay can often come from your experience. Thus, it should be easy to write about, since you already have necessary information and do not need to do any serious research. Using the above list, if you fail to find a topic that connects with previous incidents in your life, just choose a similar subject matter but such that is somehow related your to your own experience or is easy to explore.
Interesting Descriptive Essay Topics
There are descriptive ideas that are relatively more interesting compared to others. Essays about such ideas can help readers better understand an interesting experience or event, imagine and see a vivid picture, or observe and analyze a person from a more intriguing perspective. Here are 15 interesting ideas for a descriptive essay to consider:
The feeling of being in love.
A holiday on a secluded island.
Traits of people you really admire.
A woman's life in the Middle East.
Your biggest life-changing moment.
My first sleepover.
Best FIFA World Cup final ever.
Recounting the joyous moment of your day.
My biggest fear or terror.
Earth's appearance from out of space.
My imaginary best friend from childhood.
The TV series you enjoyed the most.
Apollo 11: the 1969 NASA moon landing.
Surviving the cold Arctic conditions.
My backpack adventure in Australian rainforest.
Good Topics for Descriptive Essays
If you are wondering what are some good topics for a descriptive essay, you'll probably find a suitable answer in this segment. The section outlines topic examples you can use for your essay. A good descriptive essay topic should capture your reader's attention. You can write about multiple ideas, including a person you admire, a special place or object, a favorite childhood memory, or a beautiful landscape. Good descriptive essay titles should be creative, engaging, and thought-provoking. Below are some examples:
My first time on a cruise ship.
This year's Thanksgiving dinner with my family.
Your first experience with a foreign culture.
Your most treasured childhood toy.
How New York looks from Empire State's 86th floor observatory.
My sweet 16 birthday party.
Picturing a clear night sky in the countryside.
The first time seeing the northern lights in Iceland.
My best friend's wedding reception.
One day in the army.
A walk through the Central Park.
Challenges of living with food allergy.
The prom night experience.
Main features of Twitter.
Most beautiful beaches around the world.
Easy Descriptive Essay Topics
Easy ideas for descriptive essays require you to use just your five senses, your imagination, or memory to create a vivid image of the subject in the reader's mind. It also should take you a relatively shorter period to work on such uncomplicated descriptive ideas. You can choose descriptive paper topics from some of the examples provided below:
Special days spent with your grandparents.
Best places to explore in my hometown.
A perfect summer day.
The house of my dream.
The most beautiful sunset you've ever seen.
Your ideal picnic spots.
Your favorite moment in " Avengers: Endgame ".
Describing my family members.
Walking tour through Times Square in New York City.
How does freshly-baked bread smell?
My sense of humor.
Perfect gifts for your partner.
My first public speech: a recount of how I felt inside.
World's greatest conspiracy theory.
My favorite school teacher.
Funny Descriptive Essay Topics
Allowing the imagination to run wild can lead to interesting ideas, particularly when looking for funny descriptive essay topics. Here we have compiled fifteen funny descriptive essay topic ideas for you to write about. The topics will help you produce a unique and humorous essay. From describing some weird costume to documenting habits of a quirky pet, these topics for descriptive writing are sure to inspire your creativity and provide you with a fun writing experience.
An outlandish Halloween outfit to fit my body.
People's attempts to break odd world records.
Charlie Chaplin: the funniest silent play character.
How I fell for an April Fool's Day prank.
Most hilarious Super Bowl commercials ever.
Funny moments during Donald Trump's presidency.
Funny experience in an eating competition.
Diving into the mysterious world of wild street cats.
The "No Sweets for Adults" law in Chesapeake City, Virginia.
Funny life of Peter Griffin in the "Family Guy" TV show.
Amusing ghost stories as presented in Hollywood movies.
Funniest punishment ever experienced for losing a bet.
An encounter with a celebrity lookalike.
My queer self-made alternatives to online entertainments.
Explaining the behavior of an eccentric pet.
If you are searching for other paper ideas such as division and classification essay topics or informative essay topics , you will find them on our platform.
Descriptive Essay Ideas for Students
Students often struggle with finding the right ideas for their descriptive essays. While some topics may seem easier than others, there are plenty of creative and unique directions that can be explored. This section compiles descriptive writing ideas for various learning levels. From descriptive research topics in education to discussing the effects of climate change on nature, these ideas enable students to grow their knowledge and develop their researching skills.
Descriptive Writing Topics for Middle School
Descriptive writing topics for middle school can range from describing a favorite vacation spot to giving a detailed characterization of a person or place. Working on descriptive essays can help students to hone their writing skills, enabling them to better observe and detail their surroundings. Below are fifteen descriptive paper ideas for middle school students to explore:
My dream smartphone.
My favorite activities in the gymnasium.
Fishing and camping with my father.
Most important and cherished tradition in my family.
Recounting the visit to Jurassic Park.
Your most enjoyable activities outside school.
An unforgettable moment of wisdom with my teacher.
My best outfit.
My first time in a live sports event.
Game night experiences with my family.
A rollercoaster ride with friends.
Most beautiful success story in my life.
A summer vacation memory.
Why my best friend is my security blanket.
My lucky charm.
Descriptive Essay Topics for High School
Ideas for descriptive writing at high school level are relatively more demanding in terms of the effort needed to develop them comprehensively. You may be required to provide more descriptive details compared to the lower learning levels or even conduct additional research. In certain instances, suitable topics may only be derived from the high school curriculum. Here are some of the examples of descriptive essay topics for high school students:
Importance of summer school.
How I trained my dog.
How the solar system works.
Kobe Bryant: the mamba mentality.
A unique family heirloom.
Effect of domestic violence on students' performance.
Qualities of a good roommate.
Abraham Lincoln: the greatest American president.
My journey as an artist: the development of skills.
America's Independence Day: the Fourth of July celebration party.
Thomas Edison's light bulb invention.
Greatest moment of personal growth.
The Pleiades star cluster.
Dream career: my aspiration to be an engineer.
Assassination of J.F. Kennedy .
Descriptive Essay Topics for College Students
Descriptive essay topics for university students are even more in-depth compared to the two previous academic levels. Learners tend to focus on topics within their area of specialization. College students are expected to think big and be more creative. Students in high learning institution can be additionally asked to provide educated opinion on the subject matter. Learn some of the descriptive essay topics for college students to get your creative juices flowing:
My online virtual learning experience in college.
Yuri Gagarin's journey to space.
The role of your mentor in shaping your life.
How did you get your first tattoo?
Causes of college dropout: my personal experience.
The Holocaust: its history and consequences.
Greta Thunberg's inspirational story.
Experiencing the pilgrimage to Mecca.
Preparing for a date: things to do.
Inside an anthill: a view from a tiny camera inside the colony.
How do you prepare for exams.
Muhammad Ali: his life and achievements.
Components of Martin Luther's greatest speech.
Most beautiful locations in Europe.
Fastest travel route from Alaska to Ushuaia.
Topics for Descriptive Writing by Categories
A descriptive writing topic can come from many different categories. To help you select an essay idea based on your preference, we have compiled multiple topics and arranged them into various groups. We have focused on six primary categories in this section: objects, family and people, events, traveling, experience, and hobbies. You are free to either pick descriptive writing ideas from the lists provided, or use them as foundation for developing your own ones.
Descriptive Essay Topics About an Object
Do you want to write impressive descriptive topics about an object? In this section, you can explore the list of proper descriptive essay ideas revolved around specific entities. When analyzing objects, your sharp observation skills and basic knowledge about these items are important. Here are examples of topic ideas for descriptive essays:
My most valued object.
Toys I own as an adult.
The rarest metal on Earth.
World's most powerful supercomputer.
Components of my living room.
Things you will find in my wallet.
World's oldest tree: its physical appearance and history.
Items in my bank safety deposit box.
A detailed description of the most comfortable bed in USA.
Burj Khalifa : world's tallest building.
Historical significance of Eiffel Tower.
Features of iPhone 13.
Inside a Tesla Cybertruck.
The largest flower in the world.
Japanese katana: appearance, types, materials.
Family and People Descriptive Essay Topics
You can base your depictive essay on matters pertaining to family and people. Relationships with friends and relatives constitute an integral part of every person's life, so you will definitely have enough matter and stories to address. In this section, we have outlined sample descriptive essays topics that draw their talking points from the subject of family bonds and friendship. You can deliver a narrative involving memories of time spend together, or expressively discuss some outstanding features of your loved ones. Below are some of the descriptive paragraph topics for papers to get you started:
My favorite family member.
The best part of my Christmas holiday with my family.
Effect of divorce on childhood development.
Pillars of a strong family.
Financial benefit of a marriage institution.
Challenges of being a last-born in a family.
Things I miss the most about my childhood friend.
The relationship between my step-family and me.
The day I met my best friend.
Our secret family recipe.
The best Valentine's Day experience with my partner.
Growing up in a multi-cultural family.
Biblical definition of marriage.
Components of our family portrait.
Impact of extended family on my personal growth.
Look through our definition essay topics to find more ideas on family. 
Descriptive Essay Topics About Events
Over the course of our lives, we witness multiple events ranging from personal parties to ceremonies of national magnitude. Generally, rather than giving personal opinions or using rhetoric approach, you should prioritize providing objective information and key facts when working on topics for descriptive essay writing about events. Below is a list of essay topics for descriptive papers to help you in brainstorming.
Saint Patrick's Day celebration in America.
Assassination of Abraham Lincoln.
Chronological events leading to start of World War I.
End of Cold War.
September 11 terrorist attacks.
My first job interview: how I performed.
The birth of my first born and how it affected me.
Relevance of the Ramadan celebration in the Islam religion.
Effect of "Tomorrowland Music Festival" on today's morality.
2026 FIFA World Cup: the next tournament in Canada, Mexico, and USA.
The incident between Will Smith and Chris Rock at the 2022 Grammy Award.
How I proposed to my partner.
The best sports event I ever attended.
The Winner of the 2022 Formula 1 Series.
How I survived an extreme weather condition: a close call.
Once you have selected your preferred essay topics for descriptive papers, you should strive to expound particulars related to the occurrence in a chronological manner. This ensures that the reader is able to seamlessly follow the directions of your thoughts.
Traveling Descriptive Essay Topics
Writing a descriptive paragraph idea about traveling can be a great way to capture the moments and memories of your journey. These topics for descriptive writing can help you create a vivid and interesting essay about your travels.
Tourist destinations that left me with a lasting impression.
Exploring unfamiliar culture of Amazon tribes.
The most stunning natural landscape you've seen.
Best cheap meal you have ever had while traveling.
Most memorable people you met on your trip.
The most thrilling journey to the Maldives.
Unique souvenirs you brought back from Africa.
Exploring local customs and traditions of Native American communities.
The Swiss Alps train: The Glacier Express.
Magical views of Niagara waterfalls in Canada.
A journey to the Himalayas : the city of immortal beings.
Challenges you faced while traveling through a non-English speaking country.
Exploring the local cuisine of Istanbul.
The most interesting thing you learned on your recent trip
How I met my travel companion.
Descriptive Essay Topics About an Experience
Writing topics for a descriptive essay about an experience can be a great way to explore and share recollections of your life. Although not everyone is ready or comfortable to share their past, there are people who enjoy talking about the affairs that touched them to their friends, families, and even strangers. Find 15 topics for descriptive papers about an experience to get you started listed below:
An experience that changed your outlook on life.
A summer night that was particularly memorable.
Witnessing Argentina's 2022 World Cup victory.
An experience that made you feel scared and develop a phobia for height.
Places that fill you with joy and nostalgia.
A moment of relief.
My experience learning abroad.
The biggest public humiliation that I will never forget.
A dream that stayed with you.
A time when you felt overwhelmed.
A special experience with a family member.
Self-realization in my time of adversity.
The story of my first heartbreak.
How I coped with being hospitalized for weeks.
Recounting my visit to a home for the elderly.
Ideas for a Descriptive Essay About Hobbies
Writing descriptive essay topics about hobbies can be a great way to express yourself and explore your passions. Whether it's a hobby you've been doing for years or something new that you've recently taken up, there are countless topics to pick from when it comes to creating a descriptive essay. Below are ideas for descriptive essays to get you started:
My inspiration for taking up a new hobby.
Athletics as hobbies: their conversion to professions.
How my parents helped me pick my hobby.
Impact of hobbies on my relationship with family and friends.
Effect of sedentary hobby on your health.
Recounting the event that made me fall out of love with my traveling hobby.
How physical hobbies improved my physiological health.
My favorite childhood hobby.
Financial implication of having a hobby.
My best friend's unusual hobby.
Extreme and dangerous hobbies taken up by my friends.
How sharing hobbies with my neighbor developed our friendship.
Pressures resulting from doing ballet dancing as a hobby.
My hobby's contribution to my career development.
Biggest lessons learned from my childhood hobbies.
If you need more essay ideas, don't forget that we have an extensive blog that offers different titles, including narrative essay topics and ideas for expository essays .
Bottom Line on Descriptive Essay Topics
Descriptive writing essay topics can range from narrating a personal experience to describing a place, person, or thing. It is important to include enough details in your essay so the reader can form a vivid picture. When choosing topics to write a descriptive essay on, you should consider the age and other specifics of the target audience and know your primary intentions in delivering information. It is also vital to be creative and use unique language to make the essay stand out. With the right topic and approach, a descriptive essay can be an engaging and enjoyable writing experience. Do not forget to adhere to grammar rules and employ appropriate lexis when working on topics for descriptive essays!
Our team of professionals provides top-notch academic writing service. Order your perfect descriptive essay from us. We will get it done as soon as possible. Our writers are ready to help you find the easiest path to success!
Daniel Howard is an Essay Writing guru. He helps students create essays that will strike a chord with the readers.
You may also like