How to Write a Persuasive Essay: Step-by-Step Guide + Examples
Have you ever tried to get somebody round to your way of thinking? Then you should know how daunting the task is. Still, if your persuasion is successful, the result is emotionally rewarding.
Our specialists will write a custom essay on any topic for 13.00 10.40/page
A persuasive essay is a type of writing that uses facts and logic to argument and substantiate such or another point of view. The purpose is to assure the reader that the author's position is viable. In this article by Custom-writing experts, you can find a guide on persuasive writing, compelling examples, and outline structure. Continue reading and learn how to write a persuasive essay!
⚖️ Argumentative vs. Persuasive Essay
🐾 Step-by-Step Writing Guide
🔗 References
An argumentative essay intends to attack the opposing point of view, discussing its drawbacks and inconsistencies. A persuasive essay describes only the writer's opinion, explaining why it is a believable one. In other words, you are not an opponent; you are an advocate.

A persuasive essay primarily resorts to emotions and personal ideas on a deeper level of meaning, while an argumentative one invokes logic reasoning. Despite the superficial similarity of these two genres, argumentative speech presupposes intense research of the subject, while persuasive speech requires a good knowledge of the audience.
🐾 How to Write a Persuasive Essay Step by Step
These nine steps are the closest thing you will find to a shortcut for writing to persuade. With practice, you may get through these steps quickly—or even figure out new techniques in persuasive writing.
📑 Persuasive Essay Outline
Below you'll find an example of a persuasive essay outline . Remember: papers in this genre are more flexible than argumentative essays are. You don't need to build a perfectly logical structure here. Your goal is to persuade your reader.
Note that the next section contains a sample written in accordance with this outline.
Persuasive Essay Introduction
Hook: start with an intriguing sentence.
Background: describe the context of the discussed issue and familiarize the reader with the argument.
Definitions: if your essay dwells upon a theoretical subject matter, be sure to explain the complicated terms.
Thesis statement: state the purpose of your piece of writing clearly and concisely. This is the most substantial sentence of the entire essay, so take your time formulating it.
Persuasive Essay Body
Use the following template for each paragraph.
Topic sentence: linking each new idea to the thesis, it introduces a paragraph. Use only one separate argument for each section, stating it in the topic sentence.
Evidence: substantiate the previous sentence with reliable information. If it is your personal opinion, give the reasons why you think so.
Analysis: build the argument, explaining how the evidence supports your thesis.
Persuasive Essay Conclusion
Summary: briefly list the main points of the essay in a couple of sentences.
Significance: connect your essay to a broader idea.
Future: how can your argument be developed?
⭐ Persuasive Essay Examples
In this section, there are three great persuasive essay examples. The first one is written in accordance with the outline above, will the components indicated. Two others are downloadable.
Example #1: Being a Millionaire is a Bad Thing
Introduction, paragraph #1, paragraph #2, paragraph #3, example #2: teachers or doctors.
The importance of doctors in the period of the COVID-19 pandemic is difficult to overstate. The well-being of the nation depends on how well doctors can fulfill their duties before society. The US society acknowledges the importance of doctors and healthcare, as it is ready to pay large sums of money to cure the diseases. However, during the lockdown, students and parents all around the world began to understand the importance of teachers.
Before lockdown, everyone took the presence of teachers for granted, as they were always available free of charge. In this country, it has always been the case that while doctors received praises and monetary benefits, teachers remained humble, even though they play the most important role for humanity: passing the knowledge through generations. How fair is that? The present paper claims that even in the period of the pandemic, teachers contribute more to modern society than doctors do.
Example #3: Is Online or Homeschool More Effective?
The learning process can be divided into traditional education in an educational institution and distance learning. The latter form has recently become widely popular due to the development of technology. Besides, the COVID-19 pandemic is driving the increased interest in distance learning. However, there is controversy about whether this form of training is sufficient enough. This essay aims to examine online and homeschooling in a historical and contemporary context and to confirm the thesis that such activity is at least equivalent to a standard type of education.
Persuasive Essay Topics
Why do managers hate the performance evaluation?  
Why human cloning should be prohibited.  
Social media have negative physical and psychological effect on teenagers.  
Using cell phones while driving should be completely forbidden.  
Why is business ethics important? 
Media should change its negative representation of ageing and older people.  
What is going on with the world?  
Good communication skills are critical for successful business.  
Why capitalism is the best economic system.  
Sleep is extremely important for human health and wellbeing.  
Face-to-face education is more effective than online education.  
Why video games can be beneficial for teenagers.  
Bullies should be expelled from school as they encroach on the school safety.  
Why accountancy is a great occupation and more people should consider it as a future career.  
The reasons art and music therapy should be included in basic health insurance.  
Impact of climate change on the indoor environment.  
Parents should vaccinate their children to prevent the spread of deadly diseases.  
Why celebrities should pay more attention to the values they promote.  
What is wrong with realism?  
Why water recycling should be every government's priority.  
Media spreads fear and panic among people.  
Why e-business is very important for modern organizations.  
People should own guns for self-protection.  
The neccessity of container deposit legislation. 
We must save crocodiles to protect ecological balance.  
Why we should pay more attention to renewable energy projects.  
Anthropology is a critically relevant science.  
Why it's important to create a new global financial order .  
Why biodiversity is crucial for the environment?  
Why process safety management is crucial for every organization.  
Speed limits must not be increased.  
What's wrong with grades at school ?  
Why tattoos should be considered as a form of fine art.  
Using all-natural bath and body products is the best choice for human health and safety.  
What is cancel culture?  
Why the Internet has become a problem of modern society.  
Illegal immigrants should be provided with basic social services.  
Smoking in public places must be banned for people's safety and comfort.  
Why it is essential to control our nutrition .  
How to stimulate economic growth?  
Why exercise is beneficial for people.  
Studying history is decisive for the modern world.  
We must decrease fuel consumption to stop global warming.  
Why fighting social inequality is necessary.  
Why should businesses welcome remote work?  
Social media harms communication within families.   
College athletes should be paid for their achievements.  
Electronic books should replace print books.  
People should stop cutting down rainforest .  
Why every company should have a web page .  
Tips To Write An Effective Persuasive Essay: The College Puzzle, Stanford University
31 Powerful Persuasive Writing Techniques: Writtent
Persuasive Essay Outline: Houston Community College System
Essays that Worked: Hamilton College
Argumentative Essays // Purdue Writing Lab
Persuasion – Writing for Success (University of Minnesota)
Persuasive Writing (Manitoba Education)
Share to Facebook
Share to Twitter
Share to LinkedIn
Share to email
Thank you for posting this!! I am trying to get notice to bring up a new language in our school because it doesn't allow many languages so this really helped 🙂

I'm happy you found the article helpful, Allie. Thank you for your feedback!
Beautiful content
Thanks, Frances!
Useful article for blogging. I believe, for business, these blog tips will help me a lot.

Glad to know our tips are helpful for you! Hope you visit our blog again!
Recommended for You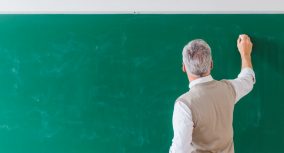 Why I Want to Be a Teacher Essay: Writing Guide [2023]
Some people know which profession to choose from childhood, while others decide much later in life. However, and whenever you come to it, you may have to elaborate on it in your personal statement or cover letter. This is widely known as "Why I Want to Be a Teacher" essay.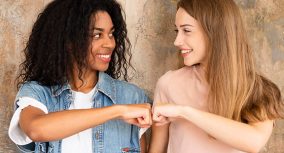 Friendship Essay: Writing Guide & Topics on Friendship [New]
Assigned with an essay about friendship? Congrats! It's one of the best tasks you could get. Digging through your memories and finding strong arguments for this paper can be an enjoyable experience. I bet you will cope with this task effortlessly as we can help you with the assignment. Just...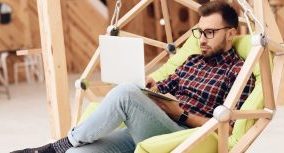 How to Write an Autobiography: Questions, Principles, & What to Include
When you are assigned an autobiography to write, tens, and even hundreds of questions start buzzing in your head. How to write autobiography essay parts? What to include? How to make your autobiography writing flow? Don't worry about all this and use the following three simple principles and 15 creative...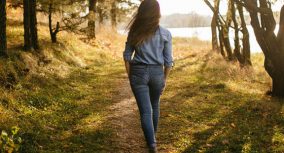 Life Experience Essay: How to Write a Brilliant Paper
A life experience essay combines the elements of narration, description, and self-reflection. Such a paper has to focus on a single event that had a significant impact on a person's worldview and values. Writing an essay about life experience prompts students to do the following: evaluate their behavior in specific...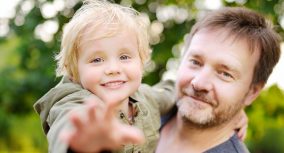 An Essay about Someone Who Has Made an Impact on Your Life
Who has made a significant impact in your life and why? Essay on the topic might be challenging to write. One is usually asked to write such a text as a college admission essay. A topic for this paper can be of your choice or pre-established by the institution. Either...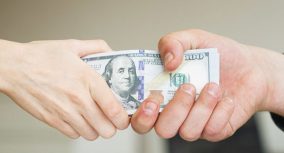 Financial Assistance Essay: 4 Useful Tips to Make It Rock
Are you about to start writing a financial assistance essay? Most probably, you are applying for a scholarship that will provide additional funding for your education or that will help you meet some special research objectives.
How It Works
Prices & Discounts
Easy Steps to Writing a Persuasive Essay
Table of contents
If you've ever found yourself in a heated debate, passionately arguing a point, you already understand the essence of a persuasive essay. But let's clarify - what exactly is a persuasive essay? In simple terms, it's a piece of writing that takes a stand on a particular issue, and then uses facts, logic, and persuasion to convince the reader to agree with the author's viewpoint. Sounds challenging? It can be, especially if you're just starting out in the world of essay writing.
But why is learning to write persuasive essays so important? Well, these essays are not just assignments you complete for a grade. They're exercises in critical thinking, research, and communication. They help you refine your ability to argue a point convincingly, a skill that's invaluable in many career fields and everyday life situations.
As with any new skill, beginners might stumble over a few hurdles. It's completely normal. Crafting a persuasive essay that truly resonates requires a good understanding of your topic, strong arguments, a knack for counter-arguments, and of course, a dash of writing flair. Some common challenges beginners face include finding a compelling topic, structuring the essay properly, presenting strong arguments, and effectively addressing counter-arguments. It may feel like a lot, but don't worry. This guide is here to break it down step-by-step and make the process more manageable.
[VIEW] Quality Persuasive Essay Sample Written by Our Writer
Up next, we'll delve into the key elements of a persuasive essay and how you can master them. Whether you're writing for a class assignment, a debate team, or just want to convince your friends why your favorite show is the best, these tips will come in handy. And for those who might still struggle, remember: there's always help available - like the expert essay writing services at Writers Per Hour that can guide you through every step of the process.
Intrigued? Keep reading. It's time to dive into the nuts and bolts of persuasive essay writing.
Understanding Persuasive Essays
KEY POINTS : " A persuasive essay comprises a thesis statement that declares your stance, supporting arguments that back up your viewpoint, counterarguments that tackle potential objections, and a firm conclusion that restates your thesis and arguments. The key to effective persuasion lies not only in a solid argument but also in understanding and appealing to your audience's interests and viewpoints. "
Persuasive essays might seem like an uphill battle, especially if you're new to the game. Don't fret, though! Understanding what makes a persuasive essay tick is the first significant stride you'll take on this journey. So let's break it down.
At the heart of every persuasive essay are a few key components. First up, we have the thesis statement . This is where you clearly state your viewpoint on the topic at hand. It's the flag you plant in the ground, the stand you're taking. For example, if you're writing about the merits of adopting a plant-based diet, your thesis statement might be, "Adopting a plant-based diet is beneficial for health, the environment, and animal welfare."
Then come your supporting arguments. These are the pillars that hold up your thesis statement. If the thesis statement is your claim, the supporting arguments are your evidence. Sticking with our plant-based diet example, you might argue that this diet is healthier because it's lower in saturated fats, helps the environment by reducing the demand for animal agriculture, and promotes animal welfare by reducing reliance on factory farming.
However, any good persuasive essay also addresses counterarguments . This is where you anticipate objections to your viewpoint and refute them. You might address counterarguments like the belief that plant-based diets lack sufficient protein or the notion that they are more expensive, offering evidence and arguments to the contrary.
Finally, your persuasive essay will conclude with a strong conclusion that reinforces your thesis statement and supporting arguments, refutes key counterarguments, and leaves your reader convinced of your viewpoint.
Another key element to consider when writing a persuasive essay is the audience . Knowing who your readers are, what they care about, and how they might react to your arguments is crucial to persuading them effectively. It's not enough to have strong arguments—you also need to present them in a way that resonates with your audience.
As we venture into the steps of writing a persuasive essay, keep these elements in mind. They'll be your compass guiding you through the process. And if you're feeling lost, remember, the expert services at Writers Per Hour can offer guidance every step of the way.
5 Steps to Writing a Persuasive Essay
So, you've got a grasp on what a persuasive essay is and the key components it needs. Great! Now it's time to dive into the nitty-gritty - the step-by-step process of crafting your persuasive masterpiece.
Step 1: Topic Selection
This is where it all starts. Select a topic for your persuasive essay that's both debatable and interesting to you. If you're invested in the topic, your passion will shine through in your writing, making your arguments more convincing.
Step 2: Research
Once you've chosen your topic, it's time to hit the books (or the internet). Look for reliable sources that provide strong evidence to support your arguments. Remember, quality over quantity. It's better to have a few strong, well-sourced arguments than a pile of weak, unsupported ones.
Step 3: Outline Creation
Now, let's get organized. An outline helps you structure your essay and ensures that every argument has its place. Start with your thesis statement , list out your main arguments, anticipate potential counterarguments, and plan your conclusion. An outline doesn't just keep your writing on track; it can also help you spot weak points in your argument before you begin writing.
Step 4: Drafting the Essay
With your outline in hand, it's time to start writing. Begin with a compelling introduction that hooks your reader and presents your thesis statement. Then, move onto the body of your essay, where you'll lay out your arguments and address counterarguments. Finally, wrap everything up with a strong conclusion that reinforces your thesis and arguments.
Step 5: Revising and Editing
Once you've got your draft, it's time for the hard (but necessary) work of revising and editing. Check for clarity, coherence, and persuasiveness. Make sure your arguments are solid and your evidence is strong. And of course, proofread for grammar, punctuation, and spelling errors.
Each of these steps plays a vital role in crafting a persuasive essay that hits the mark. It's a process that requires time, effort, and patience, but the end result is worth it: a persuasive essay that can sway even the most stubborn of minds.
And remember, if you ever feel stuck or overwhelmed, don't hesitate to seek help. Services like Writers Per Hour are available to assist you through every step of this process, from topic selection to final revisions.
Overcoming Common Challenges in Persuasive Essay Writing
As with any skill, mastering persuasive essay writing comes with its own set of challenges, especially when you're a beginner. Here, we'll address some of the most common hurdles and how to overcome them.
Selecting a Compelling Topic : One of the first obstacles beginners often face is choosing a topic that's both interesting and debatable. If you're struggling with this, consider what issues you feel passionate about. Then, think about whether these issues have multiple perspectives that can be argued.
Structuring the Essay : Crafting a persuasive essay isn't just about making compelling arguments; it's also about presenting them in an organized, logical way. If structuring your essay feels daunting, creating a detailed outline before you start writing can be a game-changer. This helps ensure your arguments flow logically and makes the writing process smoother.
Crafting Strong Arguments : Persuasive writing hinges on the strength of your arguments. Beginners often struggle with making their arguments compelling and credible. Overcome this by conducting thorough research, using reliable sources, and making sure each argument directly supports your thesis.
Addressing Counterarguments : It can be intimidating to think about someone disagreeing with your viewpoint, but addressing counterarguments is a crucial part of persuasive writing. Practice empathy and try to understand the other perspective. This can help you refute counterarguments effectively and make your essay more persuasive.
Remember, every writer faces challenges, especially when they're just starting out. It's part of the learning process. But with patience, practice, and a little help when needed (like from the professional persuasive writing services at Writers Per Hour), you can overcome these hurdles and become a persuasive essay pro.
Learning to craft a compelling persuasive essay is an invaluable skill that extends beyond just academic writing. It equips you with the ability to argue your viewpoint convincingly, a skill that's useful in various career fields and everyday life situations.
In this guide, we've broken down the key components of a persuasive essay and provided a step-by-step approach to crafting your own. We've also touched upon the common challenges beginners face and how to overcome them. But remember, as with any skill, mastering persuasive essay writing requires practice and patience. Don't be discouraged if your first few attempts don't turn out as you hoped. Every essay is a learning opportunity.
And of course, if you ever find yourself stuck or overwhelmed, remember that you're not alone. Professional services like Writers Per Hour are here to provide guidance and assistance at every step of the way.
From selecting a compelling topic and researching reliable sources, to drafting your arguments and refining your final draft, writing a persuasive essay is a journey. We hope this guide has illuminated the path and made the journey a little less daunting.
Additional Resources
As you embark on your persuasive essay writing journey, it's helpful to have a toolbox of resources at your disposal. Here are a few online resources that can further enhance your understanding and improve your persuasive writing skills:
1. Purdue Online Writing Lab (OWL) : Purdue OWL is a fantastic resource for all things related to writing. Their section on Argumentative Essays offers in-depth guidance on writing persuasive essays.
2. The Writing Center, University of North Carolina at Chapel Hill : The Writing Center provides a detailed guide on Argument Essays that includes strategies, examples, and tips for effective persuasive writing.
3. Khan Academy : Known for its extensive range of free online courses, Khan Academy offers a comprehensive course on Grammar that can help refine your writing skills.
4. TED-Ed : TED-Ed's YouTube channel features a useful video on "How to Make Your Writing More Persuasive" that offers a quick overview of persuasive writing techniques.
Remember, writing is a skill that improves over time and with practice. Utilize these resources, alongside the tips and strategies we've discussed in this guide, to hone your persuasive writing skills. And as always, if you need additional help, the professional writing services at Writers Per Hour are just a click away.
Last edit at Jul 28 2023
Adela Belin
What does your service do?
Do you have free essay samples?
How much does it cost?
How to order my essay?
Share this article
Sign up and get 20% off on a custom paper
By entering your email above you agree to receive our periodical marketing emails. We do not sell or share your personal information.
Marketing Plan Writing Service
Case Brief Help
Do My Accounting Assignment
Buy Persuasive Essay
Buy Non Plagiarized Essay
Urgent Essay Writing Service
Extended Essay Writing Service
Write My Scholarship Essay
IB IA writing service
Fast Essay Writing Service
Pay Someone to Write My Paper
Help With University Essays
Analysis Essay Writing Service
Write My Argumentative Essay
Do My Coursework
Do My Case Study
Professional Business Plan Writers
Homework Writer
Capstone Project Writer
Hire Creative Writers
Professional Dissertation Writer
MBA Essay Writer
Buy Personal Statement
Write My Philosophy Paper
Write My Psychology Paper
Hire Research Paper Writer
Do My Research Paper
Buy Research Proposal
Paper Editing Service
Write My Book Report
Write My Essay Please
Write My Speech
Write My Annotated Bibliography
Write My Lab Report
Write My Literature Review
Write My Assignment
Buy a Paper for College
Write My Discussion Post
Tok Essay Writing Service
Buy Biology Paper
Write My Thesis Paper for Me
Do My Powerpoint
Do My Math Problems