Play & Activities
Life Skills
Learning & Education
Play & Learning
Growth & Development
Rhymes & Songs
Preschool Locator
Essay On 'My School Library' For Class 1, 2 & 3 Kids
Key Points to Note When Writing on 'My School Library' for Lower Primary Classes
10 lines on 'my school library', short essay on 'my school library' for lower primary classes, long essay on 'my school library' for kids, what will your child learn from the essay.
A school library is an intriguing place for all ages, especially for lower primary class students! Kids love visiting the school library as it gives them a chance to explore so many colourful sections of books that will open the world to them. The books they read and the illustrations they notice in the books develop their creativity and imagination skills. Writing an essay about a school library is an excellent way to teach the kids about the power of knowledge they gain from books. Here are a few points that will guide your little one to write an essay on 'My School Library.'
Children need to keep the following in mind while writing an essay on My School Library:
Start the essay with the importance of a school library.
Explain the structure of the library.
Mention the number and type of books in the library.
Talk about the librarian and the manner they maintain discipline.
Write about your favourite book in the library.
Write about the rules and how you issue a book.
Mention the best thing about the library!
Below are points for the essay on 'My School Library' for junior kids to begin writing. The sentences are simple and easy for kids to understand:
A school library is a great place to learn and gain knowledge.
My school has a vast library where we can sit peacefully to read books.
My school library has an extensive collection of books.
The library contains many beautiful short storybooks; many of them are classics! 
All the books are arranged in alphabetical order.
We can easily find our favourite books and issue them to read at home.
I love reading storybooks with colourful illustrations at my school library.
My school librarian is very helpful.
We have to maintain silence and discipline in the library.
I love going to the library to discover and read new books!
Here is a short essay on 'My School Library' for primary students. This essay is written with easy-to-understand words for kids to retain effortlessly:
A library is a good place for reading, and my school has a huge library with a vast collection of books. We read different stories, colourful fairy tales, poems, and novels in our library. It is a peaceful place where we have to maintain silence and decorum. My school library allows us to issue books for a week, which helps us develop a reading interest. We learn so many new words by reading and also understand their meanings. Reading has improved my language and my thinking power. I love going to my school library and look forward to attending library hour! 
Essay writing is very beneficial for kids to expand their knowledge and skills. Here is a long essay on 'My School Library' for class 3 students:
A library is a wonderful place to explore books on different subjects. My school library has many books arranged in alphabetical order. The library also has large shelves filled with thousands of books to read. We have a weekly library class at school that has helped me develop a reading interest. Reading stories and novels has helped me add new words to my vocabulary and improved my reading skills.
Books are our most reliable friends. They are the river of knowledge that makes you a better person. There are many books in our library, with different authors narrating different stories. I love reading fictional stories because they are fascinating and have beautiful endings. Reading is a good habit that both my teacher and my parents appreciate. It develops our thinking power and gives wings to our imagination. 
Reading is essential for self-education and gaining knowledge. Not all geniuses come out of a classroom. Some creative minds need inspiration and information that a book can provide. Maintaining silence in our school library is important, especially in the reading section. The reading section of my school library has long tables and chairs arranged on both sides. I sit with my friend, and sometimes we read each other's books. Our librarian has a great knowledge of books and helps us pick our favourite magazine, novel, or newspaper. She maintains all the data very carefully too. We can issue books on our school library card. The issued book must be returned after a week in the same condition as it was issued.
Writing an essay on 'My School Library' will benefit children. They will gain knowledge about the importance of visiting the library. When introduced to different books, children develop their reading and writing skills as early as in their lower primary classes. This essay will make them aware of their surroundings and teach them to write about them.
A library is an indispensable part of a school and plays an important role in students' lives. We hope this will help your child get inspired and write an essay in their own words. Remember to follow the key points, take cues from the above three formats, and help your kid develop amazing skills!
My First Day At School Essay for Kids Essay On Picnic (School and Family) for Lower Primary Classes 10 Lines, Short and Long Essay On Importance Of Books
Essays for Class 1
Essays for Class 2
Essays for Class 3
Peter Pan Story For Kids
The two frogs story with moral for kids, the giving tree story for kids, leave a reply cancel reply.
Save my name, email, and website in this browser for the next time I comment.
Most Popular
The dog in the manger story with moral for kids, recent comments.
FirstCry Intelli Education is an Early Learning brand, with products and services designed by educators with decades of experience, to equip children with skills that will help them succeed in the world of tomorrow.
Story Related Activities Designed to Bring the Story to Life and Create Fun Memories.
Online Preschool is the Only Way Your Child's Learning Can Continue This Year, Don't Wait Any Longer - Get Started!
©2021 All rights reserved
Privacy Policy
Terms of Use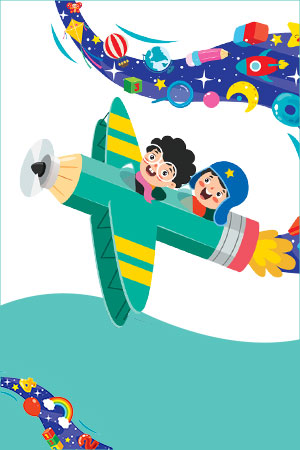 Welcome to the world of intelli!
FREE guides and worksheets coming your way on whatsapp. Subscribe Below !!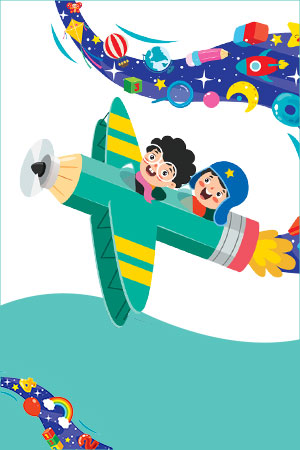 Free guides and worksheets coming you way.
Kids Learning
English Essays for Kids
My School Library Essay in English for Kids

My School Library Essay in English
Here we are presenting My School Library essay in English for kids which will surely prove to be beneficial for them. Books have been utilized as sources of knowledge since time immemorial. Libraries have a huge collection of books.
A library is a storehouse that holds an unimaginable amount of knowledge in its treasure. An essay on my school library in English is a common topic for essay writing in primary school. Through the given essay, kids can read and pick some ideas while they are drafting "My School Library essay in English" in their own words.
One of the best things about school libraries is that students can borrow books for a certain period of time for free, read them and return them to the library. Click on the link provided below to download My School Library paragraph in English in a printable PDF format.
Download "My School Library Paragraph in English" PDF For Free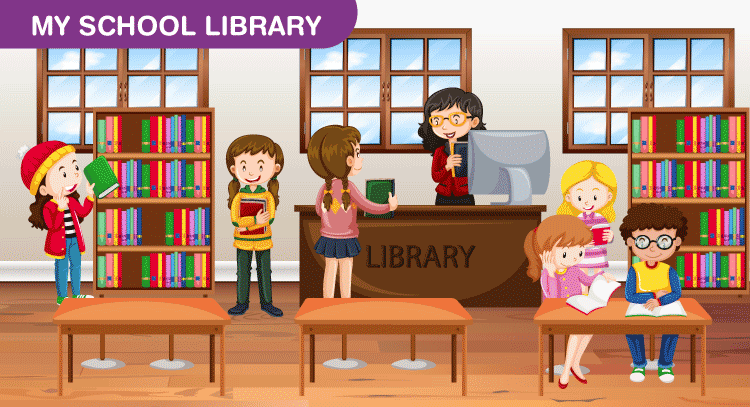 A library is a place where one can find a huge collection of books, periodicals, etc.
My school library is huge. It has two big rooms.
One room has books arranged neatly on shelves. Another room is called the reading room. It has tables and chairs where students sit and read books.
Mrs. Reet Rathod is our librarian. She is very strict about maintaining discipline in the library.
We need to maintain silence in the school library.
In my school library, we have various types of books- fictional, non-fictional, literature, books on general knowledge, etc.
I love to read storybooks and books on general knowledge which have colourful illustrations.
Books in my school library are arranged in such a way that students can find them easily.
We are allowed to borrow at most three books from the school library at a time. We need to return the books within three weeks from the date of issue.
I feel blessed to have a library in my school. It encourages me to read more when I see so many students reading different types of books in the library.
You can check out more such amazing essays for kids on other topics that are very popular in the formative years of learning of children.
Essay writing develops sound creativity and imagination prowess in students. It works on the overall advancement of linguistic skills. It enhances vocabulary and sentence formation understanding. Writing a few lines on -"My School Library paragraph in English would offer a wonderful opportunity to kids to express and depict their liking towards the place and enhance their writing skills too.
The above-given "My School Library essay in English" is our attempt to give kids an idea of how they can write a simple yet impressive essay on this topic. In primary classes, students develop habits that stay within their routine for long periods of time. In these formative years of learning, libraries can play a vital role in kids getting to nurture their interest in reading.
We have a plethora of such engaging learning resources for kids- intriguing worksheets, brain-tickling general knowledge questions, interesting stories from most popular genres, poems for children, NCERT solutions, easy trivia questions, etc. on our kids learning section . Explore this section and find everything you need for your child's education in one place.
Check out more Essays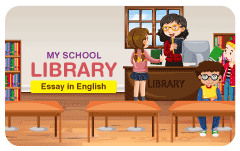 My School Library Essay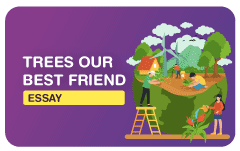 Trees Our Best Friend Essay
Other popular contents .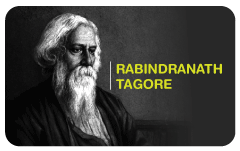 Rabindranath Tagore Essay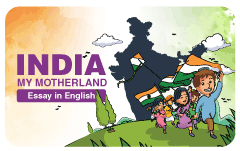 India My Motherland Essay
Browse more categories.

Leave a Comment Cancel reply
Your Mobile number and Email id will not be published. Required fields are marked *
Request OTP on Voice Call
Post My Comment

Register with BYJU'S & Download Free PDFs
Register with byju's & watch live videos.