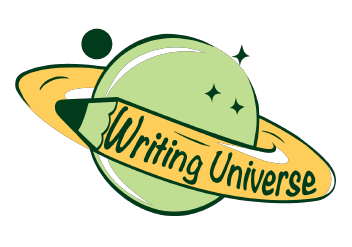 Environment
Information Science
Social Issues
Argumentative
Cause and Effect
Classification
Compare and Contrast
Descriptive
Exemplification
Informative
Controversial
Exploratory
What Is an Essay
Length of an Essay
Generate Ideas
Types of Essays
Structuring an Essay
Outline For Essay
Essay Introduction
Thesis Statement
Body of an Essay
Writing a Conclusion
Essay Writing Tips
Drafting an Essay
Revision Process
Fix a Broken Essay
Format of an Essay
Essay Examples
Essay Checklist
Essay Writing Service
Can't find a perfect paper?
The Perfect Job
Updated 30 June 2021
Subject Emotions , Work
Downloads 47
Category Life
Topic Happiness , Job
Many mainstream advertising events change the way we think about a "Perfect Job." To that effect, many humans are left to believe that a perfect job is one that is associated with excessive salaries. The majority of people may claim that a well-paid job is the solely perfect job, but have we ever thought for a moment that while seeking a perfect job we discover happiness too. In life, efforts are supposed to bring the joy. What happens if we find a well-paid job, however we are not happy in our workplace? Do we still name that a perfect job? Do we still call a well-paid job that offers employees no opportunity to learn and boost their goals a perfect one? In my opinion, as much as people work to earn money, talking about "a perfect job," one should look at the issue from different angles instead of basing the argument on money only. A perfect job goes beyond money. A perfect job is one that provides comfort and peace of mind. If you have a well-paid job, you can view that as a perfect job; however, a perfect job involves various impeccable attributes. In my perspective, a perfect job is when you sit in your workplace or office and establish your own rules and schedule.
This creates flexibility and independence. For instance, one can employ a respectable secretary and he or she can make your tasks much more relaxed and comfortable. Nowadays techniques and practices can be used for everything. Therefore, it is essential to have high technological know-how at work that will make work even easier. With the inventions of computers and office machines, you can make your job perfect by ensuring that you embrace the technologies to provide efficiency at workplace. A perfect job is one that does not affect the health, nurtures growth and development, and creates work-life balance. Currently, it is common to work eight hours each day. Nonetheless, some individuals try to labor longer to increase their salary. To that effect, the idea of working for more hours to get a higher salary has adverse consequences on the health and can even make people spend less time with their families. One can not call this a perfect job even if there are high compensation benefits. For a "perfect job" it is essential to have an open schedule that allows for family time and any other domestic tasks. A perfect job would also allow for an employee to learn, grow, progress, and eventually contribute to the organization.
Furthermore, a perfect job allows for teamwork and excellent communication between colleagues within an organization. I recently spent some time with my friend who was not long ago hired by a particular company. The company pays its employees well; however, on occasion, my friend and his other colleagues have to spend more than ten hours per day working. They do not have time for their families and always feel fatigued at work. At first, my friend saw this as a perfect job for him because of the salary, but now he wants to resign. People struggle to find a perfect job by focusing on the salary compensations.
Useful info: Say goodbye to late-night study sessions. Trust our write my admissions essay services for impeccable academic support!
As for me, I never regarded a well-paid job as a perfect job. A perfect job is one that brings happiness through team working with colleagues, taking initiative, excellent communication between colleagues, and availing opportunities to learn new ideas, grow, and progress. Therefore, one must look at a combination of different aspects that make up an excellent job to be regarded as a "perfect one."
Deadline is approaching?
Wait no more. Let us write you an essay from scratch
Related Essays
Related topics.
Find Out the Cost of Your Paper
Type your email
By clicking "Submit", you agree to our Terms of Use and Privacy policy. Sometimes you will receive account related emails.
Describe Your Ideal Job- Best Essay that Wins Purpose
The ideal profession is a professional way of doing things that you love and that makes you fully satisfied. Describe your ideal job essay that needs to cover some particular areas. This article will be discussing some points and examples of Describe your ideal job essay.
Introduction to Describe your ideal job essay
It is a profession that is good, interesting, and most importantly, happy, and rewarded with the source of income for it. To understand what work would be a norm, I must first understand myself first, then the motivation and motivation of my work. I want to continue my work, I'm probably just not sure right now, but I'm pretty sure how I want to do it.
My ideal job is to do something that I can help others, for example, to do something for someone else; Radiography, consultants, or a teacher. My ideal work should have three good qualities; a Good environment increased opportunities and should work hard.
The best environment I hope to see in my ideal work is the first important quality. The best work environment for the ideal job is to work with the right people because success will be followed after a team where each person cooperates with integrity, and others humbly accept and help others develop as better people.
For me, the best work environment is very important because it is the best thing to have a good relationship with colleagues. A positive work environment is good for workers to come to work, and it motivates them to survive throughout the day.
This ideal work is to be a profession as well as be able to make a positive impact on me, from the parent to the void, to the home and the family, and to meet my goals and beliefs and to live in that confusing world. Working with people you dislike can cause problems to be uncomfortable with your work.
The second chance I expected for my ideal work for increased opportunities. Employees are able to expand their knowledge, skills, and skills and apply skills acquired in new situations for growth and development opportunities. The opportunity to gain new skills and experience can help employees to increase motivation and job satisfaction and control the working pressure on staff more effectively.
By enabling opportunities for plan, growth, and development, organizations can enhance the quality of their staff's work experience and understand the benefits of developing staff to their full potential. Whether the jobs that offer big growth opportunities, whether you've joined a lower or middle level, stands as the top character of perfect work.
After raising the proposal every person knows that new ideas, new ideas come, and so on. When we are doing great work in our jobs we want to continue doing good work and we want to do this as soon as possible.
When jobs give us the opportunity to grow, we will have to take advantage because there were no jobs and people wanted to get the opportunity to grow. Hard work in my ideal work I hope the last quality. Nothing great is done easily. Keeping busy working for you a lot is better than just doing something as you sit.
Some who work harder show that they can do everything and even more. It is a good thing for the workers because they give good references from people who work for you. It begins to know how people work so that they do not have the chance to continue working and lose their job.
Those who work hard, are rewarded. I know because I have seen it, giving you better opportunities for your work and giving you a good income. Learn to make your money work for you. Doing a lot of work and spending every money you make is not smart. Many want to work harder and ultimately when they work, they become proud and selfish, selfish is worse because it does not let you work hard.
The basic definition of perfect work and ideal work has many qualities. But virtually, an ideal job can not exist at all times. I am sure everybody's "ideal" is mentioned in the same sentence as "work". Everyone has what they have in their pictures on their heads. Where they want to go to life, some kind of job, many kids in the house, where you want to live. So how do we define a perfect work or ideal work?
A perfect job that you excel in is compatibility with you and that you are very comfortable with. The desire to dream begins in childhood.
A good salary-paid job is not the only thing I want to work on. I want to work with great people, with whom I enjoy spending time, and with those, I usually can not avoid. The importance is what we want and what we want to do, and we should have a good salary so that we can live.
describe your ideal job essay 02
Most people can learn knowledge because they hope to get the ideal work for themselves. For me, I know it's an important reason to learn knowledge.
For my future work environment, I want to work in the marketing sector. By identifying the marketing requirements and developing the right products to fill them, there is more to marketing and it is universally available through advertising to reach. I hope the company is located in the Central Business District, and the company has about one hundred employees.
Also, I think the private secretary will work in my standard work and work long-term. As a personal secretary, I should discuss the marketing manager's guidance and responses to his business letters, keeping the company's multiple files and records, especially the marketing director and some files and records, and a few minutes in his presence… Of course, without a salary, I hope to get some profit.
For example, subsidies for coverage including holidays and holidays, employee support programs, social work, spouse, domestic workers, and competitive healthcare, medical, dental, vision, life, etc. Without my basic knowledge of work, I have to realize some professional knowledge about marketing, computer skills, communication skills, and experience studying abroad.
In conclusion, because I know how to speak and work carefully, and I am very good at papers and daily routines, I think in the future I can be fit for a personal secretary.
describe your ideal job essay 03
How do I imagine an ideal job? If you have a well-paid job, you can consider that you have a good job, but there are many good things in an ideal job.
In my opinion, it is an ideal job when you sit in your office and create your own rules. Have a good secretary and he will make your work more comfortable. Of course, nowadays strategies are handled by all and the work is important in high technology. And it will make your work much more comfortable and easy.
It is normal to work eight hours a day now, but some people try to work longer to increase their salary. It has bad effects on their health. Ideally, it needs to be a free schedule but it's just a dream about an ideal job.
There is no standard work in the real world. If a person wants an ideal job, he must choose his future career in the initial few years. That's why we choose our future careers in school. Then we go to the university or institute to get this job. After graduation, we started our careers. In the beginning, we will have to work hard to get a promotion.
There are two ways to do the ideal work: the first time you work and try to get promotions. Secondly, it just works which just works for you and you are fully satisfied with it.
Describe your ideal job essay 04
An ideal job for me is a work that will help me improve my knowledge and skills; A career that will help me to grow professionally and professionally as a profession; job that is eager to work for me and give me the best performance every day. The actuary is my ideal job.
This career has attracted me due to my diverse work. You can work in a specialist field in the direction of insurance, pension, benefits, health care, investment, banking, or risk management for any major organization, or to counsel all types of projects.
Secondly, international opportunities attract me to this career. The Actuary is a truly global job, to transfer actuarial work from country to country.
Once you become eligible, you can go anywhere in the world with your aquarium expertise. It attracts me because of its prizes. Actuaries are well compensated. Even at the entry level, salaries for Acquired Assistants are generally high. In fact, it is one of the highest-paid businesses.
To become an Actuary, you must be a "numbers person". And I'm kind of a "number person". There are difficulties to solve problems and solve the problem of mathematics or statistics. I know that because I'm doing a lot of good work in mathematics at school.
Last year I got an average of 95 for academic math and now it is more than 90 percent of academic math and I really like mathematics. I am a visual student, enjoying graphs and charts and I like to get information through reading.
I'm a kind of help I want to explain things to other people; My friends choose to solve their problems and find out other people's opinions. I have a detailed type. I enjoy working at a steady pace and I like to follow a set of instructions. Like a doctor or lawyer, an acquisition earns professional status along with a test to prove a specific level of knowledge. You must pass a series conducted by the Society of Aquarius (SOA) or the Costati Actuarial Society (CAS) to become a fully qualified aquarium.
To prepare myself to be a sanctuary, I must keep my interest in math. Also, I will take the issues related to this career in grades 11 and 12. For example, math, feasibility and statistics, calculation, business, computer, algebra and geometry, calculus, economics, and law. I will practice and develop some of my other skills such as practice skills, group work skills and etc.
In an interview with Amresh, an actress working in the health department of a large insurance company group, I learned that acupuncture must be able to think clearly and reasonably and should be hard-working and dedicated.
I also learned that in the field of mathematics, statistics, or biological statistics, the performers make good professors; With their expertise in statistics, they can act as statisticians, analyzing statistics in Canada's population analysis or analyzing public opinion poll for upcoming elections.
Through this study, I learned a lot about aquariums, for example, what they do, where they work, earn, and so on. I learn that any qualified evaluation and skills can be improved. And all of this will help me build my next step in the future.
Describe your ideal job essay 05
There are different standards about what people want. Some people want to be teachers, some want to be a doctor, some want to be lawyers, etc.
My ideal job is to be a nurse and that is why I have chosen my main English nursing in medical college and I will study this college for five years. I think I should make a living using it to learn. More importantly, I love my main love too. I'd like to be a nurse after graduating from college. Doctors can help a lot better doctors to treat patients. People always treat nurses as "White Angel." Surely, it's a wonderful call.
My ideal job is to be a good nurse. When I was young, I saw many patients in the hospital. I hope I can help them maintain their health. Also, I call many nurses in disaster. They had hoped for homeless people. They are called "white corners". So I want to be a good nurse, I want to be an angel. I hope I can help others escape from the pain. I hope I can devote my time to this career.
Meanwhile, some people choose to do things that were slightly different from their studies, such as Leo and others who wrote about becoming a doctor.
My ideal job is as a doctor. My main nursing is. But I do not have the aim, to be a nurse. My dream is to become a popular doctor who can contribute to his life throughout his life. When I was young, I was always sick and I was weak. There were not many doctors in my suburbs. So today it is If I become a doctor, then I will do my best to treat patients coming to my clinic. I'm ready enough for my dream.
I will be honest, he is not the only one who said that he wants to become a doctor/nurse due to poor health while he is young. So, when my children were sick when they were young, or they seem to be beautiful on paper for this particular matter.
However, in fact, there was a good deal of diversity, many students prefer writing about work that was outside of the medical field. In fact, if I was deprived of them, then I would say that after nursing, the beginner was the second most popular choice, considering how many articles I read here were like Sunny.
My ideal job is to be a teacher. When I was young, I envy teachers because they had a lot of knowledge and many of us were taught that we will never know. Another thing I think is teaching a reputable job. Ultimately, but at least, there is not much poor area of lack of educational institutions. I hope I can be a teacher, I want to help them.
Among the two classes, there were many students like Olivia, who wrote in the same line.
My ideal work should be to be a teacher – a plain, regular job because it can earn me my interest rate. As a teacher, undoubtedly, I will not earn a lot of money and I will not get great fame. However, from my own point of view, teaching is really a fruitful thing. I just can not teach the students knowledge, but I can teach students to separate from their mistakes, which can affect the whole life of the students. Teachers play a very important role in everyone's life, so teaching just connects my score with the appropriate value – doing fruitful things, and loving every day.
Thank you, are there "more than nurses, doctors, or teachers" among the articles? Several of my authors have also written about how they want to be writers, such as Tino
My ideal work writer and this is because I love reading different books and creating new ideas in my world. I want to write a novel because it can create the world that you want. You can make your dreams come true in your world. I want someone to have a common idea with me. We can chat and play with each other, and exchange our views. In Ovel's world, I can do some of the characters they want to do. I can use people touching my story.
describe your ideal job essay 06
My ideal work should be to be a writer, but I am not like those who write about daily life, we are known. Instead, I will write skinners and customs in foreign countries through my own experience. I like to travel and write, so I hope they can be related to each other. When I was young, I read a few textbooks written by a Chinese famous writer, whose nickname San Mao The sceneries presented by her are deeply influenced by my mind. It's beautiful words and cozy style makes me charming. Probably from that time, my ideal work was budded.
My ideal job is to become a bookstore shopper. We know that books play an important role in our lives. They expand our horizons in different ways. In addition, I like reading good books. I was enjoying my time reading a book. Therefore, hosting a bookstore is the best thing for me.
My ideal job is to become a master's because once I am the boss, I will lend a lot of money and I can do something which I want to help other people in hardship. I want a lot of help from people When I go shopping with my friend, I see some people bee for money or food. If I have money I will pay for them. They are having a difficult time. When the Sichuan earthquake occurs, many children were losing their people. Since then, if I had enough money I thought, I wanted to give them a warm house and make them happy.
describe your ideal job essay 07
Nursing is my ideal job. When I was a small girl that was always my dream . There are many people who feel nursing who are tired and do not pay well. Probably a couple of years ago, this was the case. The thing seems to have changed now for the better. Today there are many specialized hospitals open in many cities that require more nurses. More interesting is the focus of the hospitals for those who have special training and skills.
For example, the orthopedic hospital will look for a nurse who is trained in trauma care along with unstable treatment. Look at a career in nursing so there are very few nurses. It's just another job that needs to work well. If you think that the nurses will continue to play the part of Florence Nightingale, but in this day and age will expect it to be very little.
For a very long time, a nursing woman has been associated with gender. Many believe that women need to be resisted. It may sound like a sexist attitude; But unfortunately, it is a common one today.
Most nurses are given general nursing training before going to a clinic or hospital. Very often, this is not enough. Nurses keep learning to work with patients. Finding a job is not the same as finding out a job. A career is a broad field that I want to work in; Unlike a job that I'm paying for that is a task. To find out what career I really love, I have to think of myself rather than my family and/or friends. The most important choice of my decision to make my life happy and to succeed is to think about myself and my decision.
I just have to know my decision. I will only know about my decision that will affect people around me. I believe that I would thoroughly consider what made me happy. I will appeal to my loved ones, respect, and care for others and my interests.
Nursing is my true passion and a career that I can hear at Kaplan University is very important for success in this career. I just needed the opportunity to prove my ability to be an amazing nurse. Why I chose Criminal Justice because there was some temporary problem in my nursing field but,
Criminal Justice Work I believe is a great field. This gives you a chance to make a difference among the communities. I love to investigate the situation and look for evidence. I found out that something else that I was good at.
My husband says that I love to investigate so I said maybe something I can do. My adviser also told me that I could not be nursing even though I still want to consider something else. I certainly want to work in the field of homicide investigation. Although I find it interesting, I first saw 48 and a lot of forensic files.
I think a college education is a reason for me to open more opportunities in the future, now it is more difficult to get a job without a college education. I certainly do not want to work at Burger King or McDonald's for the rest of my life. I see many big men and women working so hard on this minimum wage, but never reaching the top.
I said to myself that I am not like myself and that I will do something for myself and my family. So I ask whatever you want in life, with the right positive effect and motivation you can do in some of your life! Barbara Coleman.
More Interesting Articles
How to Accept an Interview in a Letter
How to Write a Business Letter to an Employer
When Wrongfully Terminated With a Contract
How to Write a Salary Grievance Letter to HR
How to Accept a Job Offer and Thank the Recruiter
How to Negotiate a Start Date on a Job Offer
Remote Receptionist – What are the Job Details
How to Write a Successful Negotiation Letter
Etiquette in Business Negotiation One Must Have
Impact of Ineffective Communication – How to Overcome
Career in e-Learning – Benefits and Preparation
Industry Analysis In A Business Plan – A Case Study
Connect With Inspiring People Based on A Case Study
Steps to Changing Your Career from Scratch
Career Change Option – How to Equip Yourself
CCNA vs CCNP – What You Should Go For
Skills Certificate of the Future for the Professionals
Talk to Strangers Without Feeling Uncomfortable
Will We Still Require A College Education in 2040?
Ways to Peacefully Avoid Confrontation with Your Boss
Leave a Reply Cancel reply
Your email address will not be published. Required fields are marked *
Notify me of follow-up comments by email.
Notify me of new posts by email.
What could be the best job in the world?
hieupm 1 / 1 Jan 21, 2013 #1 Thank you for taking the time to look at this. Any critique is greatly appreciated. ---------------------------------------------------------------------- ----- What could be the best job in the world? Chosing a job is a big question which everyone are asked when they jump into their real life. For each person, the term "the best job" is very divers. There are some people who want a stable life - going to work at 7o'clock in the morning and come back home at 6 o'clock in the evening everyday to get their monthly salary. But, there are also people who want to conquer difficult challenges for winning a great career. Follow me, "the best job" must make me flexible, matches my personnality, my skills and my interests. And, the problem called "money" is also important, "the best job" have to be affordable my life. Fistly, I want to say "no one can be perfect" . Everyone improve themselves everyday. Me too, I must determine my personnal strength and weakness to find a suitable job. Studying in technical environment, I have opportinuties to build reasoning and problem solving skills. It's the very useful skills in society. Morever, I can work with tools and equipment easily and focus on the problem at hand. But, unfortunately, I have been lacking listening, speaking and working with other. "The best job" will help me to improve my personal strengths and correct my weakness. Sorts of interested activities and subject also decide which job be good for me and you. I want to be able to communicate easily with the the people around me like a great presenter naturally speaking in front of many audiences. Travelling and participating in collective activities are interesting too. I could enrich my knowledges and acquainted with many peoplel. Working in the field of technology, in particular in the domain of IT is also a problem that I care. Simply because technology make life better, additionally I could utilize knowledge learned at university. The most important thing that a best job could have is affordable a living. You won't work without being paid. Money isn't the main purpose of life, but it means the necessary tools to survive. Sometime, but not always, I use money to evaluate the job I am doing. For example, I want to be a R&D staff in IT enterprise. In addition to research and development work, I am involved in many new projects to earn extra money besides the monthly salary. During these projects, I can also utilize the knowledge learned at school and study more for improving myself. Working in many projects allow me make friend with many colleagues. Sometimes, it gives me the opportinuty to travel around the world. These are all my personal ideals about the problem called "the best job in the world". Try to match my personality, interests, knowledges and age with a suitable position is always my first priority. "Don't be afraid to venture out and try new things". What do you think about it, please share with me.
S_Choi1 2 / 3 Jan 21, 2013 #2 I think your essay is pretty well organized but showing the more specific example of what you want to insist is only one think that you need to fix it.
OP hieupm 1 / 1 Jan 22, 2013 #4 Thank you very much, I'm going to fix it :D Any comment?
Home — Essay Samples — Life — Professions & Career — Job

Essay Examples on Job
The benefits of having your hobby to be your job, the pursuit of my dream job: an accountant, made-to-order essay as fast as you need it.
Each essay is customized to cater to your unique preferences
experts online
Finding a Job: Ways to Success
Why people really quit their jobs, how social media can effect on your career, the importance of first job experience, let us write you an essay from scratch.
450+ experts on 30 subjects ready to help
Custom essay delivered in as few as 3 hours
The Importance of Having a Job Nowadays
The definition of job description, discussion on how to find the job you love, job satisfaction is more important, get a personalized essay in under 3 hours.
Expert-written essays crafted with your exact needs in mind
The Impact of Technology on The Future of Work
A reflection of my job fair presentation and the opportunities presented, job questions, the job of video game artist ant the universities where you can be taught it, the connection between job satisfaction and job attitudes, how it jobs are better than other, working as a freelancer, personal writing: criminal justice career choices, human resource management: pros & cons of diversity in workplace, a file cabinet helps keep your home office organized, the profession of a lawyer, why i want to be a journalist, the profession of a lineman: pros and cons, civil engineering as an occupation, career profile research assignment: a career of social worker, first working day - the skillsusa review, office space movies review, profession of film and video editor, the roles and responsibilities of a talent manager, my life as a performing artist.

Get Your Personalized Essay in 3 Hours or Less!
Bibliography
Top 10 Similar Topics
Dream Career
Career Goals
Social Work
Community Service
Work Experience
Administration
We use cookies to personalyze your web-site experience. By continuing we'll assume you board with our cookie policy .
We can help you get a better grade and deliver your task on time!
Instructions Followed To The Letter
Deadlines Met At Every Stage
Unique And Plagiarism Free
Animals Essay Topics
Moral Values Essay Topics
Festivals Essay Topics
Education Essay Topics
Nature Essay Topics
National Days Essay Topics
Holidays Essay Topics
Social Awareness Essay Topics
India Essay Topics
Sports Essay Topics
Personalities Essay Topics
Science & Technology Essay Topics
Environmental Issues Essay Topics
Proverbs Essay Topics
Seasons Essay Topics
Profession Essay Topics
School Essay Topics
Relation Essay Topics
About Me Essay Topics
Essay Topics for Class 4
Essay Topics for Class 5
Essay Topics for Class 6
Essay Topics for Class 7
Essay Topics for Class 8
Essay Topics for Class 9
Essay Topics for Class 10
Essay Topics for Class 11,12
Swachh Bharat Abhiyan - Research
Essay on Teachers' Day
Essay on My Class Teacher
Essay on My Favorite Teacher
Essay on My Best Teacher
Essay on Raksha Bandhan
Essay on Krishna Janmashtami
Lost Password
Essay on Why I am Interested in this Job
All of us have some hobbies and we feel happy and more concentrated when we are doing something interesting. Similarly, when you start loving your job it automatically makes you happy and helps you to show your best. People read different articles to improve their performance at their workplace but the very simple trick to be one of the best is to love your work and you can see the difference.
Short and Long Essay on Why I am Interested in this Job in English
Essay on Why I am Interested in this Job for students of class 1, 2, 3, 4, 5, 6, 7, 8, 9, 10, 11 and class 12 in English in 100, 150, 200, 250, 300, 500 words. Also find short Why I am Interested in this Job essay 10 lines.
Why I am Interested in this Job Essay 10 Lines (100 - 150 Words)
1) I'm interested in this job because I'm passionate about this industry.
2) It also helps me in being updated with the world.
3) I'm interested in this job as I always wanted to do the same work.
4) My job helps me in enhancing my personality.
5) The high salary and offered facilities increase my interest in this job.
6) Appreciation at every stage of my work generates more interest.
7) New tasks in this job always increase my interest to know more.
8) My job encourages me to explore further and gain more knowledge.
9) I'm interested in my job because it maintains my good social reputation.
10) I chose this job because it gives me internal joy and happiness.
Short Essay (250 words)
Introduction
Everybody in this world wants to live a happy and comfortable life. The dream of a good life can only be possible if we have a good carrier and do the work that we love to do. We need to attain good skill and efficiency in our work to make a bright carrier.
The love for our job makes it interesting
We all attain good education to make a good future. Job is something that we do to earn our living and fulfill our requirements. It is very important to develop an interest in the job that we are doing. We are hired in any of the organizations on basis of our skills and qualities. They desire good work and conduct from us. The act of doing our work with interest will make us feel light and easy. It will help in bringing our best from us. Moreover, it also helps in improving our skills.
Priority to work rather than money
We all aspire to do the job or work in a place that we desire in our life. Many times it happens that people give more importance to money rather than giving importance to their work. They just do their work to get a good amount of money. When we consider our work more important than the money we can achieve both a good career and money in our life. A good carrier is impossible when we just do our job for money. It is necessary to develop love and interest in our work rather than just concentrating on money that is good for long-term working. It will also help us getting successful along with a good salary.
We must try to love the work that we do as it makes us skilled and this can surely help us in earning a good amount of money.
I have brought here a long essay on this topic and hope it will be helpful for you.
Why do I Like this Job - Long Essay (1000 Words)
A platform we choose to earn, to fulfill our lively hood we call it as our job. Since a child is born; his parents start assuming what he will become in the future. Jut to know how much he will earn and learn from the world. Doing a job not only means visiting your duty on a daily basis and completing your target. It also means to do things properly whatever you do. Cooking is not a job for those who have someone in their home to cook but it is a job for those who want to earn in that way. Similarly, there are many professions in this world and you cannot be perfect in all of them but you can master one of them and choose that as your job.
What Kind of Job I Like the Most?
There is a lot to learn in this world but really not possible for us to learn everything, but you can experience it. Think about a job where you could be allowed to do whatever you like, it will definitely be the best one and you will also perform well. Similarly, I love learning and exploring new things and I work as a writing professional.
This profession helps me to learn different things by being at the same place. It helps me to research a particular topic that makes it one of the best. If I would be an engineer or doctor I would defiantly never justify the job, because they have a very busy schedule and although they would love exploring, due to lack of time it would be never so easy for them to learn various aspects of life.
How Interesting is My Profession?
I know I can't force someone to like a particular profession but I can carve the beauty and show you the best part of my profession. The way a musician feels thrilled when he moves his hands on his favorite instrument is the same way I feel the enthusiasm when I learn something new and frame those feelings in words.
I would like to quote a famous line 'The pen is mightier than the sword' by Edward Bulwer-Lytton. That means a pen holds more power than a sword because a sword is only used to kill someone and killing is not a solution whereas, a pen holds the power to say, to advocate, to express individuals' thoughts, and is more powerful than a sword.
The way a moviemaker has an eye on details to make a perfect short, similarly a writer adds a lot of details in this creation to make it decent and popular. It needs research and learning then a book or article becomes interesting.
I daily learn new things at my job, and it is really interesting, suppose I have to write on a wood painting then I have to search all like what it is? Where did it start from? In which part of the world do people perform this art? Etc. and really it helps me to gain more knowledge.
What is the Best Part of My Job?
I feel free to write anything that I feel, I see, and think is correct. I have the freedom to express my views and this is one of the best parts of my profession. Apart from writing for others, you can also enhance your vocabulary and knowledge.
I don't advocate a particular profession but I am simply justifying the main reasons behind my satisfaction with my job. There are multiple reasons and learning is a never-ending process and my profession encourages me to learn. It enhances my knowledge and although I am not a doctor still I know about various diseases and surgeries. I am not an engineer but I know some engineering terms, just because of my research. I never feel airheaded when I stand between some knowledgeable people discussing something serious either regarding our economy or about a new research program, all because of my job.
Is it Worth being in a Writing Business in the Scientific Age?
Yes, of course, the way a sports person also needs some entertainment similarly either you are a scientist or an advisor you need to write and let people know about it. Although some people feel it is an easy task and anyone can do it, but there is a word called experience and if you are one of those who are writing for the first time, you will find it difficult.
For publishing their work people visit writing professionals to describe their work in an articulated manner. The way all of us know how to make a wall but when professionals do the same they have a different finish and look quite more appealing.
Apart from helping others in their business, nowadays some famous bloggers like Moz, Copyblogger, Smashing Magazine, etc. earn more than simply an engineer or doctor. So, it will be not wrong to say that every profession is best in its own way. Just don't follow the crowd follow your interest and passion and it will make you definitely successful one day.
Can Money make a Job Interesting?
It sounds quite interesting to some people but frankly speaking 'No' because money attracts that is true but it can't attract you for a long time. When we do something we like and something we are asked to do, there is a difference between both.
Generally, nowadays students focus on some of the tending professions either they like or dislike. They either like to follow the trend or take this decision in family pressure and they also get good money making jobs but they never feel the inner peace and happiness while doing their job, all because of their lack of interest in their job. So, it is advised to concentrate on your interest rather than money and once you know what you are good at and what you love doing, just go for it and trust me no profession is small just have patience because 'Rome was not built in a day'.
There are multiple reasons for me to love my job and I am happy with it. Whatever profession you belong to just be the best and work hard to polish your skills as much as you can and this will help you everywhere. Don't ever run behind money run for learning and learning more and more and this will automatically attract money.
FAQs: Frequently Asked Questions
Ans . The work you love to do and you feel passionate about it is the best work for you.
Ans . The work you like doing will never be a burden for you and you will enjoy doing it and always choose a job you like the most, this will help you to perform well and grow.
Ans . Apart from your daily work you should also try other things like if you are a business professional you should attend some seminars to make your job interesting, if you are a teacher you should try learning new things this will make your work effective, similarly, you can try different things to make your job interesting.
Essay on How to Prepare For Exams
Essay on Why is Education Important
Diwakar Sharma
Diwakar Sharma has been a blogger for many years. As he knows well that readers behold the beauty of perception, so he writes to deliver the knowledge in an interesting, informative, and creative manner. He loves traveling and spending time with nature to enhance his creativity and consciousness. He loves Indian Culture and always keen to explore the depth of it.
Related articles
Essay on advantages and disadvantages of online shopping, essay on traveling, essay on winter season, essay on traffic jam, why i want to become a teacher essay, essay on self confidence.