Descriptive Essay on My Pet
I love animals. I think our life would be incomplete without our pets. I also have one. My pet is a dog named Tipsy. Tipsy is an adorable brown dog that has a few black spots spread across his body and tail. Tipsy is a kelpie crossed with a border collie, and he has fluffy velvety ears. Even though Tipsy has a very strong body frame, he has a very gentle face and is always a friendly dog to those whom he knows. If a stranger approaches out house, however, Tipsy can get very aggressive. He always barks loudly to attract our attention to the approaching stranger. There is one thing that I especially like about having this pet – I know that my little friend will always be there for me to protect me or my family. Therefore, in some way, Tipsy gives me a feeling of protection.
Tipsy loves many things. Among these is to nuzzle his wet nose in my hands and in the hands of my parents and siblings. He craves attention most of the time because he is scared of being abandoned or ignored. I actually came across Tipsy while he was still a puppy. It appears his owner had abandoned him on the road. I found him wandering in our neighborhood. I informed my parents about the puppy. I wanted to keep him. They communicated with the local authorities so the authorities could allow us to adopt the pet.
Tipsy loves food, especially bones. Once we have fed him his regular food, we always give him a few bones on which to chew. Tipsy can actually spend whole afternoons chewing bones because he loves them so much. Whenever Tipsy is worried, he looks at us with desperate eyes that appear as if he is sad. He does so while wagging his tail from one side to the other. Whenever we see him exhibiting these signs, we immediately prepare a quick meal and some bones for him to eat.
Tipsy has also made it a habit to play with our cat, Toppy. Sometimes, Tipsy plays with and pours out the cat's water, something that always leaves the cat giving him a vicious glare. Sometimes, the cat even meows as if to let Tipsy know that he is not very impressed with Tipsy for pouring out his water. Whenever my dog plays with the cat's water, I see him lifting his head as some of the cat's water pours out from his tongue, like the way water drops from a waterfall.
Tipsy also likes the chipping sound made by the birds that reside on the trees in our compound. Whenever Tipsy hears these sounds, he raises his ears and points them towards the direction where the chirping sound is originating. One can always observe the way his eyes light up with excitement whenever the birds begin making their soothing noises.
Believe it or not, but Tipsy actually helps me to stay fit. As you know, all breeds of dogs need everyday walks so that they stay not only happy but healthy as well. That's how it works for us! But the reality is that I get too lazy more often than not, and I am sure a lot of people feel the same way. If it sounds like you, the best thing is to get a dog. You will have a faithful friend, just like I have my Tipsy, and it will be dragging you out your house and making you walk, run, move around the neighborhood every single day. As you can see, owning a dog is possibly the best fitness trainer that you can ever imagine.
It's no doubt, looking after a dog is a huge responsibility. However, when you just take into account all the advantages of owning a dog, you realize that even chewing on your favorite pair of shoes or destroying your new sofa is nothing as compared to a wide range of positive emotions that your pets bring into your home.
My Pet descriptive essay writing tips: Since this is a description essay, one is supposed to describe the unique characteristics of one's favorite pet. In the case of an example given above, the author is talking about his dog. Since most dogs have a name, it is prudent that one begins this description by providing the name of the dog followed by the species to which the dog belongs. Once this is done, you can begin describing the things that the dog likes and those that it does not appreciate. For instance, in this essay, the writer has described the way the dog loves food and what it does whenever it needs to eat some food.
The other important rule for a descriptive essay is that you have to show instead of simply telling your story. Make sure to use figurative and descriptive language to build multicolored images with the help of your text. Choose metaphors and similes.
Ready to pay for essay help online? Don't hesitate to contact the AdvancedWriters writing service now. Our skilled and proficient writers and editors will check your project, detect every error out there, and polish up your text to make it suitable for the submission. Also, you're welcome to order a custom essay written from scratch for you exclusively.
←&nbspCritical Essay on The Scarlet Letter Cause and Effect Essay on Bullying&nbsp→
275 words/page
12 point Arial/Times New Roman font
Free bibliography & reference
Double spacing
Free formatting (APA, MLA, Chicago, Harvard and others)
Free title page

Essay on Dog for Students and Children
500+ Words Essay On Dog
The dog is a pet animal. A dog has sharp teeth so that it can eat flesh very easily, it has four legs, two ears, two eyes, a tail, a mouth, and a nose. It is a very clever animal and is very useful in catching thieves. It runs very fast, barks loudly and attacks the strangers. A dog saves the life of the master from danger. One can find dogs everywhere in the world. Dogs are a very faithful animal. It has a sharp mind and a strong sense of hearing smelling the things. It also has many qualities like swimming in the water, jumping from anywhere, good smelling sense.
Importance of Dog
A dog has a strong power of smell . They are more liked by people because of their faithfulness. They are intelligent, they are watchfulness. The dogs have many colors such as grey, white, black, brown and red. They are of many kinds such as bloodhound, greyhound, german shepherd, Labrador, Rottweiler, bulldog poodle, etc.
Usually, the dog eats fish, meat, milk, rice, bread, etc. Dogs are sometimes called canines. Dogs are sometimes referred to as man's best friend because they are kept as domestic pets and are usually loyal and like being around humans. They are also helpful in reducing stress, anxiety, and depression, loneliness, encourage exercise and playfulness and even improve your cardiovascular health. A dog also provides valuable companionship for older adults.
The dogs are so loyal to his master that nothing can induce him to leave his master. His master might be a poor man or even a beggar but still, the dog will not leave his master from far off. Dogs see their master coming home from work they rush to them and jump on them to show their love. Dogs are honest friends who are always ready to die to save a friend. It can bite a thief or stranger when they ignore its barking and try to mischief. Dogs always give security to the owner day and night.
Get the huge list of more than 500 Essay Topics and Ideas
Life Span 0f a Dog
The lifespan of a dog is very small however it can live around 12-15 years long which depend on their size such as smaller dogs lives a longer life. A female dog gives birth to a baby and feed milk that's why dogs under the mammal category. The dog baby is called a puppy or pup and dog home is called kennel. Dogs are categorized according to their service to people such as guard dogs, herding dogs, hunting dogs, police dogs, guide dogs, sniffer dogs, etc. It has a strong power of smell with the assistance of police can arrest murderers, thieves, and dacoits. The Military trains the dogs to track and detect bombs.
Need for Dogs
Detection dogs can be employed at airports, police stations, borders, and schools. Tracking and Hunting dogs, hounds, terriers, and dachshund are the most popular types of hunting and tracking dogs. These dogs are trained to be the eyes, ears, and retrievers for their human companions.
Dogs are a very excellent swimmer. They are really a very helpful pet animal. He respects his owner from the heart and can easily guess his/ her presence through their smell. We should take good care of it and keep them in good condition.
Travelling Essay
Picnic Essay
Our Country Essay
My Parents Essay
Essay on Favourite Personality
Essay on Memorable Day of My Life
Essay on Knowledge is Power
Essay on Gurpurab
Essay on My Favourite Season
Essay on Types of Sports
Which class are you in?
Download the App Descriptive Essay About A Dog
Creative writing: a simple dog.
I glanced down at the scruffy Chihuahua mix happily chewing on a discarded stick, her tail furiously wagging back and forth. When she heard her name, she quickly lifted her brown head and looked up at me before returning to her previous task. I smiled and snatched the stick from the ground, slowly backing away from her. Princess quickly stood up and let out a defiant bark, which earned a laugh for me. She playfully lunged at the stick multiple times until I gave up and tossed the stick over my back, watching her chase after it. Princess was such a unique dog, and I was grateful that my uncle got her for me after years of pleading my family for a dog. At first, I was little bummed out because she was a small dog and I wanted a bigger breed, but I immediately got over that within an hour or so of having her. She was nothing short of a spitfire, and she had such a great personality. It was impossible not to love her. If anything ever happened to her, I
Sprinting Creative Writing
The pavement's sizzling and the animals are hiding in the shade. My small brown, black, and white beagle greets me at the door as I walk in at around 3:30. He jumps and dances around in circles with his tail wagging. I took him for a walk like usual and he couldn't seem to get enough of the weather. We went inside and he was just sitting in front of the door whining. "Put him on the lead" my mom said. "No" I responded quickly.
How To Put My Incapacitated Dog
On Wednesday, June 18, 2003, I had finalized the decision to put my incapacitated dog to rest. It became a reality. I clearly remember the warm, breezy day that occurred two weeks ago. As I sat in the freshly cutgrass of my front yard, I paid no attention to the sounds of the birds that were singing or the leaves that were dancing on the trees. All that was on my mind was the details of the last 13 years and remembering the times we shared together. As I kept trying to convince myself that he would not have to suffer another day from his ailments, I kept thinking of the first day that he came into my life. I was 15 years old when I got Valen. It was Valentine's Day in 1990. Earlier that week my mother was near Port Jervis, New York on a business trip. She had some free time before she had to come home to Pennsylvania so she decided to stop at the local SPCA. Her intentions were to simply look at the animals and then leave. She made her way to the area that housed the dogs. There she found a shy, but friendly, golden retriever. He was a bit apprehensive at first, almost as if he was neglected and abused, but it didn't take much of my mom's gentle touch and her soft, subtle voice before this dog realized she was his savior. She decided that she would like to adopt this dog however, the policy was strict, and there was a seven-day waiting period before you could adopt an animal.
Descriptive Essay On Hound Dog
In a world where some were different, in a way you would believe. Some born with powers that shouldn't real. Things you wouldn't expect a human to have. Powers like human body made out of fire or even balls of electricity crumbling out of their hand or maybe even super blue eyes with visions. Some may think were crazy or even weird because we were born or even raised different, But in my town everything is different. In some people's eyes they see me as a criminal, but in others they see me as a hero whos trying to save the town.
Pedigree Dog Breeds
Carol Bailey had always wanted a dog. Every year she asked her dad if their family could finally get a dog. He had always refused, describing the pain that you go through when they inevitably pass away. When she was in eighth grade, after years of asking, her father finally caved in. The Baileys decided to get a golden retriever from a breeder in town. They went together and picked out a dog to buy. Before the dog was old enough to be picked up by the Baileys, it died from an unknown cause. The breeder apologized and allowed them to choose another from the same litter. With their playful puppy Andy finally at home, Carol could not be happier. She spent hours each day playing with him, walking him, and even trying to teach tricks to him, although
Roscoe: A Short Story
That familiar lick, the lick I felt for years. I opened my eyes slowly to find my golden labrador Roscoe, with his paws on my blanket, and with his narrow head licking my face until it's raw. Roscoe often does this to me, he licks my face in the morning just so I can give him breakfast. I got up from my bed to walked into my bathroom connecting to my bedroom to go and brush my teeth.
Personal Narrative-Spenser Larson And Nathaniel Diekhuis
When I woke up in the morning, there was a dog in my lab. The dog was not very pedestrian, as he looked very strange and awkward and wasn't moving. I did my best to remove the dog from my lap as he was very warm. My parents must have brought the dog home yesterday, I thought. Nothing seemed to work. The dog was very tenacious. All I wanted to do was get ready for school. The previous night, I had stayed up until midnight finishing my homework which required being very scrupulous. I am very particularly and demand the best of myself.
What Does It Mean To Be A Dog Essay
When I was little, I loved to play with my dog, Missy. We liked to play outside, and Missy's favorite game was catching a frisbee. When my family and I ate a meal, I sneaked her treats from our table, even though my parents told me not to. Every evening when it was nice enough to go outside, I would run with her, and she would pounce on the ground, before chasing after me.
Descriptive Essay About Dog
Boomer was one of the best dogs I ever had; he was a yellow Labrador Retriever. Ever since I was born, he had been my friend. I remember a few years ago, I was laying on the floor of my room and Boomer laid down with me, putting his arm over my back. He brought me great joy. I remember him as playful, caring, and a pretty big dog. He would never growl at me and was always eager to meet new people. Boomer was my to go to if I wasn't feeling good, or if I was upset. When I was in third grade, we got another dog, Oscar, and everything changed. He is a German Wirehair Pointer, they are bred to be hunting dogs. Now I had two dogs to play with.
Creative Writing: The Dog Chase
I banged my head against my pillow. "I don't want to go run a mile!" I shouted. I waited for a response, there was none. Suddenly, my door flew open. For a few moments, no one was there. Suddenly, my mom came running in.
Descriptive Essay About My Dog
Most little girls dream of becoming a princess and finding their Prince Charming. I dreamed for a puppy that would snuggle with me in bed and chase away the nightmares. Fast forward to seventeen years later and I am a proud dog owner of a dachshund. A relationship with a best friend who isn't human is one I couldn't imagine living without. As an owner I learned it's not just mundane maintenance that takes to raise my dog but she also comes with her own quirks, attitude, and has molded an everlasting place in my heart.
Descriptive Essay On Toy Dog
Think about something that can't be lived without. The first thought coming to mind may be food, water or shelter, but for others that unlivable material could be an object. It could be a phone, a favorite shirt, a toy or any other assortment of items. Now imagine how that item can influence a life and decide if it does produce a long term impact in people's thoughts and actions. A narrow mirror hanging on a wall or a pair of shoes on one's feet may appear trivial, but any item can have a story behind it and generate a lifelong impact. Can an object actually shape who someone is? Any object can influence someone's life, no matter what it may be. I'm confident this is true since at one year of age, I acquired an item that helped craft who I am today and without it, my attitude and values would be drastically different.
I looked at my dog and made eye contact with his large brown eyes. Time seemed to slow down as I read his eyes like an open book. I still remember the look today, while I was laying on the couch next to him. It was the most terrifying sight I've ever seen. My dog, my best friend, and the only thing to trust me with everything calmly could show that he had accepted death. For me though he was still could wagging his tail for us. The night I saw this was October 22nd at 8:02 PM. This dog changed my entire perspective on life. He was a dog that could instantly make a room bloom as a flower would, but with joy. He loved life and those around him and that caused us to love him so much.
My first dog was named Toby, he was a very white, ball of fluff. He blended in with the shiny white crispy snow on December 25, 2006. My sisters and I were on our way home from my dad's house when all of a sudden we pulled into my mom's house. On Sunday, December 25, 2006, Toby was waiting at our house. We all got out of the car on that cold snowy day and walked on the slippery sidewalk. The snow was like a chilling carpet on the bottoms of our feet. My mom opened the door with a camera so my sisters and I knew something was up. A shocking step in the house and we saw a very fluffy dog, we were very excited. He was like a deer in headlights. There was a bunch of screaming and yelling going on at that moment between the three of us. We
A Short Story Essay : A Story?
"Zooee! Come downstairs NOW!" That's my mother. She gets mad about everything. I should probably go downstairs, but I'm caught up in a whole lot of homework. "Coming," I replied, so she knew I was on my way. I scattered all my homework back into two neat piles and clipped them together with paper clips-one pile is finished work, and the other is unfinished. I ran out my door and hurried downstairs, not caring to turn off my lights. "What is it?" I asked, knowing it could be anything. "Your dog peed on the rug again," she said, with a mad attitude, "When will you potty-train your dog?" My dog is a full blood black lab, and I named her Chloe. "Come on mom, she's only twelve weeks old, and I'm working on it," I replied. "Well, I'm getting tired of having to be careful where I step, not knowing where your dog did her business." "Will you please stop calling her 'your dog'? Just call her Chloe, so she gets used to the name." "Fine," she agreed "and by the way, your dog keeps going into that 'haunted house' down the street," she added. I sighed.
Related Topics

Descriptive Essay About A Dog
Some people may say a dog is just a dog, but for me they are extremely desirable. Dogs are a person's best friend. They make me cry, laugh, and I wish never adopted one because they do smell. Although, dogs smell, it should not be a justification to not obtain one. I mean what does not smell? I never realized how taking care of a dog could change my life; until I saw how they sleep throughout the day, they are always there to comfort me, and how they provide a responsible way of living. All cuddled up at the end of the couch sleeping with peace; Buddy a Jack Russel Terrier is a strong, lost, and white dog with some tan red ears. I do not know much about him, as he just showed up on one hot summer day in 2010. My mom and I went to …show more content…
As the sun came into view, I rushed out of bed and into the living room. My dogs followed me like a pack of wolves. I immediately lead them outside the back door where there is a fenced area, so they could use the restroom. Once they finished their business outside; they ran up the stairs and into the house. Sometimes my dogs are excessively loud with their mouths. Whenever they are out of dog food or need more water they let me know by barking. It is one of their ways of communication. The way they stare into my eyes with joy is another form of communication. Taking care of a dog is not difficult; however, they do take immense responsibility. Now that I know how much responsibility it takes to own a dog, I can use it in the future. In conclusion, I truly care for all animals. My dogs are my true friends. I do not know where my life will take me in the future, but I hope to have a dog. Bella and Buddy will help me live a long and healthy life. Dogs help me become the person I am today. I now realize what it means to take care of a living animal. When my friends at school see me, they always remind me of dogs. I have a true friend forever; the lifestyle of my dogs makes me want to sleep in bizarre places, comfort other people, and live a responsible
In this essay, the author
Opines that dogs are a person's best friend. they make them cry, laugh, and wish never adopted one because they smell.
Narrates how they discovered buddy, a jack russel terrier, when they were in 7th grade, and decided to claim him as their own.
Describes bella and buddy as warm, soft, furry, and beautiful creatures. they make them want to live their life to the fullest.
Narrates how their dogs have changed their life, because they count on them every day. taking care of a dog is not difficult, but they do take immense responsibility.
Opines that they truly care for all animals and hope to have a dog. bella and buddy will help them live long and healthy lives.
Click here to unlock this and over one million essays
MLA Compare And Contrast Essay: Cat Vs. Dog
There are tons of things that can come to mind when one thinks of a dog or a cat. Many people make a choice to become a cat person or a dog lover. There are so many things to think about when choosing a pet. When it comes to owning a pet, most people often think about the amount of space, along with the energy levels the cat or dog might have, most people, also include the amount of attention the animal is going to need, then it comes down to the cost of the pet. Choose the pet carefully.
Personal Narrative: Stubby Hero Dog
The central idea of Sgt. Stubby Hero dog of WW1 is that a dog can be far more useful than just a mascot, he can be a loyal friend. I know this because in the text it said, "Stubby became ultra-sensitive to its odor and was able to run through the trenches, barking and biting soldiers awake before an attack." This shows that Stubby helped warn the soldiers that they should get up and prepare for attack. Later in the text it says, "The dog could locate wounded Americans on the battlefield by listening for the specific sounds of English amid the fracas. He would stay and bark until the medics came ,..." This is a example of how he was loyal to the soldiers.
Essay On Service Dog
Service dogs can help disabled people with many different tasks. Service dogs when in public are often seen wearing a specialized vest or tag identifying the animals as a services dog when they are working. Service dogs are allowed in places that other pets are not allowed to go. Any dog can be a service dog. A dog does not have to be specially trained to be a service dog. There are many different kinds of service dogs. I am not talking about breeds, I am talking about the different jobs that service dogs do.
Dog Argumentative Essay
Almost all the families that own dogs treat them like a part of the family. In the story How the Dog Became Part of the Family, it stated "According to a 2015 survey by the Harris Poll, ninety six percent of owners consider their dogs to be a part of the family." Since the dogs get special treatment from their owners they will do things for them, like encroachment foxes, clean out rats from somewhere, hunt ducks, and also even pull sleds on snowy days. Dogs can be malign gard dogs for people that treat them like kinfolks. The dogs and humans can have a very special bond. "When a dog and a human gaze in each others eye a chemical is released that causes the dog and human to feel adjacent." For example, in the story How the Dog Became Part of the Family, it states that, "The Harris Poll found that 38 percent of U.S. dog owners cook special meals for their dogs," Another thing is walking a dog a lot can improve people's health and can cause less accentuation. Less accentuation causes a better day and it is helpful to kids with autism. When dos get walked it makes you and the dog feel
History Of Dogs Essay
are a kind of wolf. They were the first animals that people fed on purpose, earlier than sheep or cows or chickens. People have been taking care of dogs in Central Asia since about 13,000 BC, in the Stone Age, before the beginning of farming (and possibly much earlier; maybe as long as 100,000 years ago, before people left Africa). Most likely, dogs themselves began this relationship by hanging around people's campsites (there weren't any villages yet), trying to snatch some of their garbage to eat. At first, people must have tried to scare the dogs away. But after a while, some of them realized that the dogs ate rats, and also helped to clean up food garbage that drew flies and other insects. So campsites with dogs were cleaner and healthier than campsites without dogs. Fewer people got dysentery and died.
Informative Essay About Dogs
I am a lover of dogs and what I chose my topic about was dogs. I have three dogs I love them to pieces. Dogs have so much history from all the different breeds to how they came to be. They are very interesting from their head to their feet. Today I will tell you fun facts to old ancient, let's begin!
Essay On Military Working Dog
The Military Working Dog have been used for thousands of years. There is much evidence pointing to the connection of man and dog going back to the last ice age. Many different cultures across the world have employed them in battle. The United States has limited their Military Working Dog Program to one central facility and only select breeds of dog. The future battlefield will be shaped by new tactics and technology related to Military Working Dogs. These animals can be adopted or continue to serve in other respects once their military service is over.
Why Dogs Make Good Pets
When it comes to animals, dogs make a great pet. They can help people with disabilities walk across the street or get down the steps. Dogs can feel people's emotions so when someone is feeling sad, they can understand and provide comfort.Also dogs can help motivate you to exercise, and they will get you outside to exercise them.This is why, when it comes to animals, dogs are a good choice as a pet.
Dogs Make Us Human Quotes
In the story "Travels with Charley: In Search of America." Animals are good pets to have because they are unique in their own way for example "This is a unique dog. He does not live by a tooth or fang. He respects the right of cats to be cats although he doesn't admire them."
Benefits Of Selective Breeding
Dog's have been man's best friend for thousands of years and will continue to be alongside mankind until one of the species ceases to exist. Dogs have been alongside man since they were first domesticated from wolves 15,000 years ago (Allan, 2010). This domestication has led to dogs being intertwined with everyday life for many humans. People use dogs as workers, companions, and guardians. To some people dogs are just as much a part of the family as the children. Some people even choose to have dogs instead of children. This may be for various reasons, such as cost, time availability, or just preference. Without dogs, many people's lives would be significantly worse because pets have an impact in their owner's life, whether this is positive or negative. Dogs can be friends and family, or dogs can be a leader to the blind. They can be used to brighten a sick child's day, or...
Argumentative Essay: Heartwarming Story
Have you ever had a bad day and needed something to cheer you up? For most people that something is their pets. Pets can make your days feel a lot better if they are not so good. In news-in-health, an article states that two thirds of people have pets living in the homes. Pets are some of the best things in the world. I think that everyone should own pets. First, pets can help people with autism and other disabilities. Next, pets can help you relieve stress. Finally, pets can help you socialize with other people.
Personal Narrative Essay: The Experience Of Having A Dog
As a kid, I fell in love with the idea of getting a puppy for Christmas. Wrapped in a small box with a bow on top sitting under the tree just like the movies and tv shows I had seen. I can remember making a Christmas list of all the things I wanted that year, and every year the same thing that I wanted had said "puppy" with it underlined so that my mother knew which was my favorite on the list. Every year no surprise, I didn't find a dog. I never understood why I never received one. When the kids at school talked about the few dogs they had at home made me so jealous, but I hoped that one day it would be me to have my own best friend at home.
When I was nine years old my grandparents adopted a two year puppy named, maximilian. We, of course, called him Max. When we went to the kennel to pick out a new dog Max didn 't seem like an option. He was a scrawny little puppy tucked in the corner of the shelter. Max was a boisterous springer spaniel mix, and when we first got him he was black and white. Overtime his white fur was masked by black spots, similar to age spots, which made him uniquely mine. Max was suppose to my grandfathers new hunting dog when he was newly adopted. However, at the very first gunshot Max bolted and my grandfather spent a three hours looking for Max in the woods. After the hunting incident my grandfather wrote Max off and, he became my dog.
How Dogs Are More Loyal Than Humans
Dogs are wonderful creatures. They are loyal, dependable companions if given the opportunity. In recent years I have come to the opinion that we could learn something from these animals. We should also take a look at the manner in which they are being treated. Abandonment, irresponsible breeding, and neglect are only some of the ways that humans are failing the canine species.
Creation of an Online Pet Shop
Nowadays, people are busy in their daily life and having a lot of stress from their working area. Most of them would like to have a pet to accompany them in their daily life and also can release the stress that they received. For example, having a dog is a good choice for most people who want to have a pet. Dog not only a very good companions and also having deep emotional tie between people. Dogs will protect the people with literally lay down their lives.
More about Descriptive Essay About A Dog
Related topics.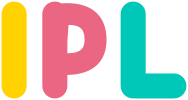 Descriptive Essay On My Dog
Almost everyone I know owns an animal. People see animals not just as pets, but as family. They are our friend, family, and someone always by our side. My animals mean everything to me, especially my dog Bailey. I feel even though she is not human, I will always have her by my side until the day she dies. Bailey is my puppy, I have other animals also, but Bailey is my dog and I love her more than anything in the world. She is a Pekinese mixed with a poodle. Bailey is my baby, my friend, family and companion. I got Bailey right at eight weeks. So I have had her since she was ready to have a new home. When I got her, she was still little so I never took her to get her hair cut and we never cut her hair because it was already short. As she got older and her hair started to grow I started to take her to a groomer so she could be well groomed. I have never had a dog like her so I do not know how to groom a dog like her and neither did my mom. Bailey goes every six weeks to the groomer so she can stay evenly clipped and clean. When I say she is my baby, I mean that. I hold her on her back like she is a baby and pet her belly and cuddle with her. Every day when I get home from class or running errands she is always so excited to see me. I always pick her up and hold her and pet her, but I also sit there and talk to her in a baby voice like someone would to a baby. This dog will never leave my side, she is my best friend. Not only is my dog a friend, but she is my family. She
Click here to unlock this and over one million essays
Bailey Marie Storey Research Paper
Bailey's relationship with her mom's side of the family is very close. Staying the night with her grandparents would put a big, goofy smile on her face.
Shorkie Research Paper
If you are wondering how to groom Shorkie puppies daily, it is explained
A Good Man Is Hard To Find By Flannery O Connor
Although the daughter of Bailey and the grandmothers granddaughter, is cute, she's just plain nasty to everybody, as we learn pretty early on in the story from the way she treats her grandmother: "She wouldn't stay at home for a million bucks," June star said. "Afraid she'd miss something. She has to go everywhere we go" (O'Connor 7). The grandmother was opposed to going where her son wanted to go, and she too is demanding just like her granddaughter. The grandmother knew that her son would no longer listen to her, so she got the children to plead her case.
Luv's Diapers Research Paper
Bailey can run wild, do as many summersaults as she wants, and play on the swing-set without being bothered to have her diaper changed as often. Huggies has made my life
Brianna Gutierzer's Magical Abilities And Talents
Yes, she can be stubborn at times but so can everyone else. The length of her wand was the perfect fit for her. After she decided on how long the wand needs to be, she
Informative Essay On Service Dog
Writing an essay is not easy, at least for me. It takes time to develop a sophisticated piece of work that people will want to read more and more of. Ideas need to be written thoughtfully and sources need to be incorporated smoothly. Words need to have meanings to them, and sentences need to make sense. Now, I didn't know how much I could learn in four months to make me a better reader and writer.
Hachiko The Story Of A Loyal Dog Essay
Humans and animals are loyal, friendly, and understanding species which allows them to understand each other. People and animals are like no other, they can share a special bond and learn to love one another other. But, there are reasons why they are so loyal to one and other, why they are friendly to one and other, and why they understand each other. These bonds are often unbreakable. One way people and animals get along is when they show loyalty to each other.
Speak Book Report
She has a nice mom and an awesome television. But she's like a dog that keeps jumping into your lap. She always walks with me down the halls chattering a million miles a minute. My goal is to go home and take a nap. "(Anderson 24).
Animal Symbolism In John Steinbeck's Of Mice And Men
People sometimes take for granted the friendship that they possess with an animal that they love dearly. Life can be hard, difficult, and troublesome at times. Our dreams and wants help drive, fulfill, and give us hope. But no matter how many plans are made, the cards that are dealt must be
Informative Essay On Therapy Dogs
Corgis, Pomeranians, Saint Bernards, and Labrador Retrievers. What do all of these furry friends have in common? They can all be a part of a group known as therapy dogs. Therapy dogs are specially trained dogs who can help a variety of people in different settings. Imagine one day you are in a crowded area and all of a sudden you can't breath and are panicking because there are so many people around you.
Personal Narrative: How Having A Dog Changed My Life
Owning a dog can actually have a special impact in our lives. Firstly, my dogs have changed my life in a couple of ways because at first, I didn't care about them, all I had in mind was
Essay Summary In A Dog's Purpose
Bailey is a troublemaker at both houses, but is loved by everyone. During one summer at the farm, Ethan meets Hannah. He eventually asks Hannah to be his girlfriend, she says yes, and Bailey approves the girl as she is constantly petting him. Back at the boy's house, Bailey saves Ethan from arson. He suffers a leg injury, which ends his high school football career.
Personal Narrative Essay: My First Dog
We named that little black fur ball with white paws Bailey. Bailey was my first dog, and she was perfect. On all those hot summer days she would chase us all around the house outside, she would never get tired. Bailey was my best friend, we even shared the same birthday. One day near the beginning of October of 2017, Bailey was acting strange.
Essay On Golden Retrievers
Golden retrievers are claimed to be one of the most family-friendly dogs in America. They are the third most famous breed of dog in America. Golden retrievers are great inside pets for younger children. They got the name retriever, because they used to be used as a hunting dogs. Golden Retrievers are caring, and they are very intelligent dogs.
Personal Narrative Essay: The Gift Of A Dog
Thank you Mom and Dad! I love you so much!" the two of us screamed as we ran around the room hugging our parents. "Tomorrow we were planning on going to some of the local animal shelters to find our new dog! Why don't you two start looking at different dog breeds," my mom excitedly announced as my dad stood behind the camera, capturing this priceless memory.
More about Descriptive Essay On My Dog
Related topics.
Best Descriptive Writing Sites Describing the beauty of nature
Describing a dog 11 comments.
Describing a Dog
Describing a dog can be a very fun filled writing exercise. Almost everyone loves dogs and that always shines through in an assignment on our canine friends. There are 3 different levels in this post. Level 1 is in Basic English and it goes up to Level 3 which is Intermediate English. The grids are to be read downwards but it may be easier just to pluck out any words you find useful and mix them up for your essay. If you are a student I hope this helps you with your assignment. God bless for now and take care.
THE GRID BELOW DID NOT DISPLAY PROPERLY ON WORDPRESS AND IT IS CONFUSING. CLICK ON THE PDF VERSION UNDERNEATH HERE (CALLED LEVEL 1 ) FOR THE PROPER GRID:
For much more of these types of posts, please check out my new book Writing with Stardust by clicking the book title.
LEVEL 1: A puppy
1. My puppy has a very childlike face.
2. He has beautiful, jade-green eyes.
3. His fur is silky and smooth.
4. He has tiny, hedgehog paws .
5. Wagging his tail is his favourite activity!
6. He is very playful and a joy to be around.
7. His teeth are as sharp as needles .
8. He is always yelping at the cat.
9. I love him because he is so cuddly .
10. Sometimes he can be very wobbly on his feet.
LEVEL 2: A handbag dog
We own a handbag dog. That at least is what my mother calls her, probably because she takes him shopping in her handbag. She is a miniature Yorkshire terrier and she is a delight. Her most attractive quality is that she is friendly to everyone, especially children. They love her molten-brown eyes and her glossy fur . She also has the cutest little paws . They are like a fox's paws and she loves to dig up the garden with them. She also has a small, marshmallow tail. It is soft and white so we just call it the marshmallow.
She can be very ladylike and fussy about her food at times. She turns her nose up at dog food but would snap your hand off for a chocolate digestive. Her small, sharp teeth make short work of any treats we give her. She is always playful and that is why we adore her. Her whip-thin body is very energetic. I'm sure she believes she's a gazelle or a cheetah at times! Although she can be as temperamental as a human child, we wouldn't swop her for anything.
Labrador's are such a contrary bunch. Yes, they're cuddly and playful but I find that there's a dark side to them sometimes.
My guy (Elvis is his name) will be lying by the fire on a winter's night dreaming his doggy dreams when, suddenly, out of nowhere, he will emit a blood-curdling growl. He looks like Cujo when he does that, with his teeth bared and the hackles rising on his neck. I often wonder if he is chasing an imaginary rabbit or a burglar when he's dreaming. Maybe it's just the last remnants of wolfdom coming to the surface. He's never exhibited aggression towards me but it would make one think all the same…….
When he switches back to Labrador mode, he is quite the character. His eyes become mellow and warm again and they glow with a lagoon-blue sheen. He has great physical qualities also. His fur is burnished , almost coppery, and he bounces along with energy on those soft pads of his. Blessed with a streamlined tail for balance, he is the most hyperactive and agile dog I've ever befriended.
He is an athlete, or thinks he is, when we take him to the park. His speciality is the discus (known as the Frisbee to us). It doesn't seem to matter what angle you throw it to him. He will contort his body in all manner of impossible ways just to jump up and pluck it out of the air. My own opinion is that we should have a doggie Olympics to celebrate these wonderful specimens of the animal world.
There is no doubt in my mind that they would, if given the choice, prefer it to being pawed by a bunch of strangers at Crofts. It must be so humiliating to be voted Best Dog in the World and to get a crumbly biscuit and a cruddy bunch of flowers that you can't even pee on because they're wrapped in plastic. Give 'em a gold medal, I say, and damn the begrudgers. Dogs don't want ivory – white teeth and manicured nails. They want to let out deep, throaty rumbles and a gold medal celebrating their 1 st position as the apex predator. Someday some genius is going to invent a doggie translator. NASA probably has it already but must be keeping it for the dolphins.
And do you know what the first doggie talker ever is going to say? He is going to put on a wounded tone and ask us:
"What have you been DOING these last 7,000 years ?!!!"
Then he is going to issue a list of demands. These are just the first three:
1. Stop breeding us to chase cats. It's tiring.
2. Bones are irresistible but cause toothache in later life. Stop giving them to us.
3. We don't require compliments because we don't understand you. Just lash on a steak and give us a bunch of biscuits. We will get it.
So the next time you look at your lithe, graceful Labrador, just remember; lose the flattery and fill his stomach. Maybe that's why he's been growling at the fire…..
For much more of the above, please check out my book Writing with Stardust . This post is not in the book as it concerns nature and people mostly but the techniques used are the same.
Share this:
Posted August 12, 2013 by liamo in Uncategorized
Tagged with best descriptions of dogs , describing a dog , describing a puppy , free essay on a dog , funny essay on dogs
11 responses to " Describing a Dog "
Subscribe to comments with RSS .
Thank you for sharing your ideas. I will be teaching eight fourth graders as a pull-out for expository writing. Their topic will to be as following: " Write about one pet you would like to own. Explain what pet it would be and why you want to own that particular pet.
You are very welcome. Thanks for the nice comment and I hope your class can derive some benefit from the blog post. Best of luck with the teaching. I can see you are very committed. Liam.
i am fat bc every time i hang out w/ur girl she gives me a cookie
That is of no need
Pingback: Describe A Dog (7 Interesting Facts) | Pet Igloo
Actually you guys I like your phrases
Pingback: Top 16 bài văn tả con chó lớp 4 mới nhất năm 2022 - Tip247
Pingback: Top 11 How Do You Describe A Dog Lastest Updates 09/2022
thank you for sharing it was very useful to my son
Pingback: How Do You Describe A Pet Dog? All Answers - Chiangmaiplaces.net
Leave a Reply Cancel reply
Search for:
Describing a Beautiful Black Woman
New Joke Book Free for Teachers and Students
Describing a lake video
Blue-Sky Thinking 1- Free Book
Ireland in 8,000 B.C.
Descriptive Posts
Entries feed
Comments feed
WordPress.com
9,679,103 hits
descriptive writing
English comprehension for Junior Cert
free descriptive writing books
The Beach At Dawn
Uncategorized
Follow Blog via Email
Enter your email address to follow this blog and receive notifications of new posts by email.
Email Address:
Recent Posts
The passenger pigeon: a comprehension worksheet
Describing Autumn Worksheets (11-15-year olds)
Describing Curraghmore Estate (Updated)
A descriptive writing comprehension for 11-15 year olds
Describing a Beautiful Woman worksheets
Describing a meadow
2014 in review
Best descriptive words for an essay
Describing a handsome man
Free book for english teachers
Teaching life skills to teenagers
Describing a calm sea
Describing life in the trenches
How to write a descriptive essay
Describing the genesis gene in all of us.
Making a personal statement
Describing a tree
Describing a cat
Best horror sentences: monsters, mist, deserts, dark forests and thunder and lightning.
Fish, frogs and cows falling from the sky?- from the book 'Blue-Sky Thinking'
Best descriptive sentences: rivers, mountains, beaches, waterfalls, forests, lakes and the 4 seasons.
Teaching different intelligence types: from the book 'Blue-Sky Thinking'.
FREE CREATIVE WRITING BOOKS FOR TEACHERS
Free poetry lesson plans for secondary students
JCSA free resources: from the book 'Blue-Sky Thinking'
Teaching the five senses
Describing the four seasons: from the book 'Writing with Stardust'
Teaching descriptive writing
Teaching animal sounds
Sounds of the city: From the book 'Blue-Sky Thinking'
Junior Cycle Student Award English Books
Teaching Flash Fiction: From the book 'Blue-Sky Thinking'
Free diary entry
Junior Cycle Student Award English Resources
Descriptive Writing Narrative Styles
Junior Cycle Student Award English books
How to self-publish a novel
Describing the seaside
Teaching Point of View to students
How to Plan a Short Story
Best Creative Books For Teachers
Describing a Dark Forest
Best descriptive writing books
Best Creative Writing Books
Best Descriptive Sentences
Blog at WordPress.com.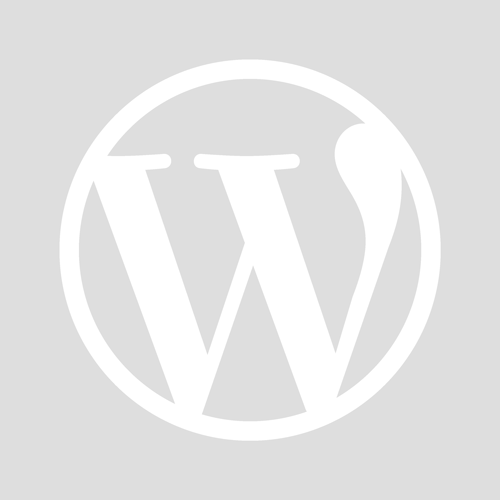 Already have a WordPress.com account? Log in now.
Follow Following
Copy shortlink
Report this content
View post in Reader
Manage subscriptions
Collapse this bar

Essay on Dog in English for Children and Students
Table of Contents
Essay on "Dog is a man's best friend" is a very common quote that best explains the relationship between man and dog. Dog has been the man's companion since pre historic stone age. Both share a mutual give and take relationship, where a man feeds a dog in exchange of his services. Dogs are pretty honest to their masters and never ever betray or leave their side, even in most threatening situations.
Fill Out the Form for Expert Academic Guidance!
Please indicate your interest Live Classes Books Test Series Self Learning
Verify OTP Code (required)
I agree to the terms and conditions and privacy policy .
Fill complete details
Target Exam ---
Unlike other domesticated animals dog shares an exceptional emotional bond with its master and his family as well. A dog works as a watchdog, securing the premises of its owner; an alarming dog just in case if any suspicious activity is noted and works also as a playful mate. Dog and man share a pre historic relationship and will continue to do so till the last day on earth.
Long and Short Essay on Dog in English
We have provided below various essay on dog in order to help students.
Now-a-days, essays and paragraphs writing are common strategy followed by the teachers in schools and colleges in order to enhance student's skill and knowledge about any subject.
All the dog essay provided here are written by the professional content writer using simple words and easy sentences under various words limit in order to fulfill the students need and requirement.
So, students can select any of the essays given below:
Dog Essay 1 (100 words)
The scientific name of a dog is Canis lupus familiaris. It is a domestic animal. It comes under the category of mammals as it gives birth to a baby and feed milk. Originally dogs are the breed of wolves. They are considered as the first animal ever to be domesticated by the human. There are many varieties of dogs which are used as pets by the humans. They are very helpful in nature and considered as the man's best friend.
Dogs have been proved very useful for the mankind for years. They understand human's way of talking and nature very well. Dogs can eat meat, vegetables, biscuits, milk and other things prepared as food especially for dogs. They perform their duties very well that's why they are used as fire dogs, police dogs, assistance dogs, army dogs, hunting dogs, messenger dogs, rescue dogs, herding dogs, etc.
Dog Essay 2 (150 words)
Dog is a pet animal and has been proved as very useful and an obedient animal for the humankind. It is found all over the world in various varieties. It is very watchful animal provides its duties very faithfully. Dogs has a sharp mind and bright eyes. It is an omnivorous animal which can eat both diet related to the plant and animal origin. It has very sharp teeth in order to tear and eat meat even bones.
They can be easily controlled and taught anything through proper training. According to the varieties of dogs some of them have fur on their whole bodies or only on their neck. Generally they have curved and hairy tail. They differ in their color, size and weight. It is very faithful animal and never cheats its owner. Dogs guards the house of owner very watchfully from thieves 24 hrs a day. It is very friendly however become very dangerous whenever goes mad.
Dog Essay 3 (200 words)
Dog is a well-known domestic animal. It is very faithful and loyal friend of man. Wild dogs become very dangerous however pet ones are very friendly. They perform their duties very faithfully that's why liked so much by the man. People love its service very much. They are available in various types; some of them are grey hounds, bull dogs, blood hounds, lap dogs, etc. It is a flesh eater however can eat plant origin foods that's why called as carnivore as well as omnivore. Its teeth are very sharp which help him in tearing meat. Some dogs have long tail however some have short tail.
Its thin and strong legs help in running very fast. Dogs are generally differ in their size, shape, height, weight, color and behavior. Dogs eat many things (mainly flesh) however a domestic and trained dog can drop flesh diet and live on veg diet. European and wild dogs are very fond of eating meat and survive on flesh. A tame dog can also eat ordinary bread, rice and milk.
Dogs are useful in many fields such as guard, police, army, etc. Kids love to play with dogs in the playground. Domestic dogs live in family as a family member as they get attached heartily with everyone very soon because of its loyal jobs. Trained dogs become very loyal to their owners and do wonderful things.
Dog Essay 4 (250 words)
Dog is a pet animal and known as man's best friend. A trained dog living in the family becomes loving friend of the humans. He guards home, offices, and man for whole day without getting anything in return. He respects his owner from heart and can guess his/her presence through their smell. Dogs can be of many kinds such as Bull dogs, Blood hounds, Grey hounds, lap dogs, etc.
A dog has sharp teeth so that it can eat flesh very easily. It has four legs, two ears, two eyes, a tail, a mouth, and a nose. Dogs is very clever domestic animal and has proved very useful in catching thieves and criminals. It does so as it has very powerful sense of hearing and smelling. It loved by the people because of its noble service.
Wild dogs become carnivore however domestic dogs can be omnivore as they can eat bread, rice, fish, meat, etc. It is very intelligent and faithful animal to its owner. Because of their intelligence, they used by the police and army to smell the traces of criminals and other investigations.
Dogs can catch thieves and robbers very easily through smell. A pet dog is considered as the family member and gets lots of love. Pet dogs have proved a very good friends and Investigators. They used as security agents to get solutions of problems by the investigation department. They called as smart animal as they can learn anything through proper training.
Dog Essay 5 (300 words)
Scientific name of a dog is Canis lupus familiaris. It found all over the world and considered as main domesticated animal and kept at home as pets. Dogs can be wild also and found in the jungles of Africa, Asia, and Australia. Some dogs, who are not pet, roam here and there on the street called as unpet or street dogs.
Wild dogs rarely found in India such as Himachal Pradesh, Assam, Orissa, etc and much similar to the foxes and wolves. The place, where dog live at home, called as kennel. Its baby called as pup or puppy. Dogs vary in their colors, shapes, sizes, weight, and habits depending on the type. It four footed carnivore animal however pet ones can be omnivore.
Some dogs that draw sledge found in cold countries such as Greenland and Siberia. A female dog can give birth to 3-6 puppies in one time. The mother dog feeds milk and takes care to all her puppies till they become independent. The lifespan of a dog can be 12 to 15 years long. A dog sleeps in day however active in night that's why it called as nocturnal animal. It can make various sounds such as howl, snarl, bark, growl, etc in order to express different moods. It can run very fast thus fully capable to catch thieves and robbers.
Dogs known as digitigrade animals as they use their toes while running or walking. They have well developed canine teeth to eat flesh. Dogs have strong sense of smell and hearing that's why they used by the police and army to detect criminals. They also have sharp vision and understanding power thus called intelligent animal. Sweet glands found in their tongue which helps in cooling themselves through the process of panting.
Dog Essay 6 (400 words)
Dog is a pet animal and considered as the man's best friend. It gives a loving and honest companion to the man. It loves and respects its owner very much and can go everywhere with him. Dogs shows affection towards the owner by wagging its tail and licking hand or face of owner. It helps a lot to its owner all through the life in various ways. Dogs removes loneliness of the people by providing a friendly companion. It never allows anyone unknown to enter to the gate or touch anything of its owner. Dogs starts barking very loudly whenever any stranger approaches the house.
It can bite a thief or stranger when they ignore its barking and try to mischief. Some people scared away very easily however some strangers never fear of it. Some people, who have pet sheep, must have dogs as they are very useful to look after sheep. They never allow any wolf or fox to come near or attack the sheep. It is very watchful animal and can catch strangers, thieves and criminals even they hide anywhere. Dog uses its sense of smell to find out the hiding thieves or criminals. Because of its watchful and intelligent nature, it highly used by the police, army or other investigation department to catch murderers or criminals. It can led policemen to the places where murders have taken place.
Dog never leaves its owner whether he/she is poor, beggar or rich person. It obeys all the orders of its owner very sincerely. It becomes alert all time whether day or night to offer its services to the owner. That's why it called as faithful animal. It is very vigilant in nature and can hear very slow sound in the night and take action soon. It can guess the presence of its owner from long distance through smell and become alert to welcome him home. The life span of a dog is very small however it can live around 12 to 15 years long. Life span of a dog varies according to their size such as smaller dogs live longer life than the bigger ones.
A female dog gives birth to a baby and feed milk that's why dogs come under the category of mammals. The baby of a dog called as pup or puppy and its home as kennel. People use dogs to draws the sledge in the cold countries. Dogs categorized according to their service to people such as guard dogs, herding dogs, hunting dogs, police dogs, guide dogs, sniffer dogs, etc.
Related other helpful resources for Students
Related content

Talk to our academic expert!
Language --- English Hindi Marathi Tamil Telugu Malayalam
Get access to free Mock Test and Master Class
Register to Get Free Mock Test and Study Material
Offer Ends in 5:00
Talk to our experts
1800-120-456-456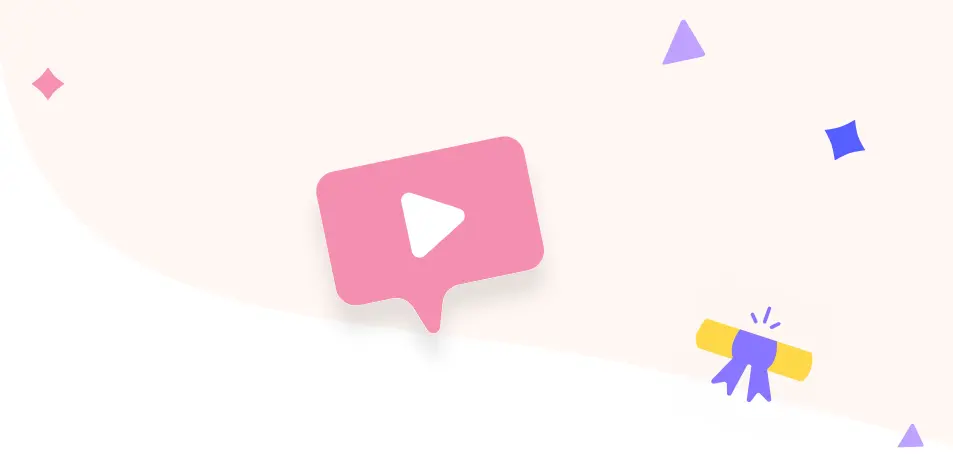 Essay on Dog
The dog is a pet animal and is considered to be one of the most obedient animals. There are various kinds of dogs in the world, and some of them are known to be very friendly while some are dangerous. There are various species of dogs that we come across, and some have slippery shiny skin, while others have rough skin. Dogs are carnivorous animals and they like eating meat. Dogs have four legs, two ears, and a tail.
General Facts of Dog
Dogs belong to the wolf family. Dogs are domesticated carnivores belonging to the family of Canidae. They belong to the mammal category as female dogs can give birth to puppies. They also have mammary glands, and nourish the puppies with milk. Dogs are known to be good swimmers and also friendly and helpful to humans. Dogs are said to be highly intelligent and sensitive animals. All dogs are trained to perform different tasks. The police take the help of Sniffer dogs to unearth and find hidden things. Dogs are the most loyal domestic animals in the world.
Characteristics
Dogs have a strong sense of smell and are known to never forget anyone they encounter because of this characteristic.
Highly intelligent, dogs have the capability of expressing their joy and happiness by wagging their tails.
They are known to be the most loyal of animals. Dogs can sense your pain and can be your best friend. They can sense emotions, and when you are sad, they become sad and when you are happy, they are happy.
The dog is a simple animal that shows no complex characteristics. Dogs are selfless animals and they do not have any extraordinary requirements. They look for little care and affection. A dog becomes a good companion for its owner.
Dogs are known to be one of the most faithful and loyal species. Dogs need good treatment and good care from us humans, and they are happy.
How are Dogs Useful to Us?
Pets, especially dogs, can bring psychological benefits. Spending time with them can reduce your stress and anxiety. It can calm you down when you are depressed and angry. They encourage exercise and playfulness which in turn improve your health. Dogs can help you ease feelings of self-isolation.
Sniffer dogs with their strong stimulus of smell can help humans to detect explosives, contraband, and even diseases. They help the police to catch thieves and other rogues.
They also serve as good security guards and protect the environment.
Some dogs are used for hunting.
There are many kinds of dog breeds. Some popular breeds of dogs are as follows.
Labrador Retrievers: They are a medium-large breed. They are very gentle and human-lover dogs. They make good companions and assistance dogs.
German Shepherd: They are basically sheepdogs. They are highly intelligent. This breed is known for its courage, loyalty, and guarding instincts. They make an excellent guard dog, police dog, and rescue dog.
Golden Retriever: They are even-tempered, affectionate, and intelligent. They normally don't bark too much so that they are considered as good watchdogs.
Bulldogs: They can be good pet dogs but they are very aggressive by nature. If things don't go well with them they can show their aggression.
Beagle: They are small built dogs. Their appearance is similar to larger foxhounds. They are affectionate, temperamental, and independent.
Rottweiler: They are aggressive dogs and dominant dogs. They are highly active and intelligent.
How is a Dog's Age Calculated?
As per the general guidelines, the first year of a dog is equal to fifteen years of human age. The second year of a dog equals about nine years of human age. Consequently, each human year is approximately five years for a dog.
The Lifespan of a Dog
Typically, a dog lives for 10 to 13 years, but it depends on the breed of the dog. The smaller sized dogs live over 15-16 years. The medium and large-sized dogs live for 10-13 years and some giant dog breeds often live for 7-8 years.
Dogs are one of the most faithful and loyal species. All they need is good treatment and care from humans. There are many dogs who don't get proper shelter and care. We must go forward and help them and shower them with affection. In return, they will love us unconditionally.
FAQs on Dog Essay
1. How is a Dog Classified?
The dog belongs to the family of gray wolves.
2. What are the General Features of a Dog? Mention Any Five.
Dogs have many features, some of which are:
1. Dogs have a strong sense of smell and therefore because of this characteristic, they are known to never forget anyone. 
2.Dogs are highly intelligent creatures.
3.Dogs are very good companions for humans and have the capability to understand the emotions of human beings.
4.Dogs are simple and selfless animals.
5.Dogs give unconditional love to human beings.
3. What is the Lifespan of a Dog?
A dog's age is calculated as: the first year of a dog is said to be equal to fifteen years of human age, and the second year equals about nine years of human age. Consequently, each human year is known to be approximately five years for a dog.
The Lifespan of a Dog usually spans about 10 to 13 years, although it depends on the breed of the dog. The smaller sized dogs live over 15-16 years whereas the medium and large-sized dogs live for 10-13 years. Some giant dog breeds live for 7-8 years. 
4. How are Dogs Useful to Humans?
Dogs are often said to have some psychological benefits. Spending time with dogs helps reduce stress and anxiety, and it is often said that dogs help in calming down people when sad or depressed. Dogs encourage exercise and playfulness which in turn improve your health.  The sniffer dogs with their strong sense of smell enable people to detect explosives, contraband, and even certain diseases. Dogs are good security guards and protect the environment too. Some breeds of dogs are used for hunting. 
5. Name some popular dog breeds.
i) Labrador Retrievers are a medium-large breed and are very gentle dogs. They make good companions.
ii ) German Shepherd dogs are basically sheepdogs, and are considered a highly intelligent breed. They are known for their courage, loyalty, and guarding instincts. German Shepherd dogs are excellent guard dogs, police dogs, as well as rescue dogs.
iii )  Golden Retrievers are even-tempered, affectionate, and intelligent dogs and are good watchdogs.
iv) Rottweiler: They are aggressive dogs and dominant dogs. They are highly active and intelligent. 
Descriptive Essay On My Favorite Dog
Show More Dogs are my favorite animal. In fact, I have two, Lola and Barry. They're both Golden Retrievers, Barry (the boy) is bigger than Lola (the girl). They were both born in the same litter about an hour from where we live. Since they've grow up together, they get along well and are both well trained. About a week ago, Lola got out the front door while we were bringing in groceries to the house. She ran down the street and got away and we were unable to find her. We searched around the area till it got dark and had to go home, and the next day we put up posters, hoping someone had seen her. We heard nothing from anyone. Today, as I was walking home from school, I thought I had seen a dog duck behind the corner of a house. "Lola!" I called. "C'mere, girl!" I jogged over to where I saw the fuzzy creature had gone and stopped as, she bounded towards me, jumping up and leaving muddy footprints from last nights rain all over me. I hugged her tight, laughing and petting her fur as she sniffed me. I lifted her off of me and grabbed her collar, just incase she tried to run away again, and began pulling her towards home. …show more content… "Mom, I found Lola, she was just walking in the streets!" I closed the door and headed into the kitchen, where I found Mom, making some soup for supper. As I walked in, she quickly wiped her hands on a towel before hurrying over to pet Lola, who acted like she had just came in from the bathroom. "Odd," Mom said, " You'd think she'd be a bit more excited to see us after a
Related Documents
Personal narrative: foster dog.
Rough Draft We walked down the aisle passing by cage after cage, listening to the deafening sound of hundreds of dogs barking. Cheryl, the vintner coordinator, tried to tell us about some of the dogs, but with the amount of noise all we could do was nod and pretend like we understood. I kept my eyes open for dogs that would be fun to walk after our orientation. And out of the corner of my eye I saw a ghost of a dog.…
Creative Writing: Foster Home
The cancer got to him. Lung cancer to be specific. But why him? Why couldn't it have been me? He was all I had.…
Personal Narrative: Hard To Find
Lost but now found. "ERR ERR ERR ERR!" , the sound of my alarm blared! I got up from my bed and took a shower and got dressed. "Ruff ruff," the sound of my little dog Mia made as she ran to me.…
The Ransom Of Little Lola Analysis
The Ransom of Little Lola Lola was just playing outside a mile away from her house in the woods by this pond, singing and humming to Shower by Becky G her favorite song. You could hear the birds chirping, the wind screaming, all the animals talking, and Lola singing her song. Then all of a sudden she stopped singing, she only saw black, and could barely breath. All you could hear is her breathing heavily, the rest of the woods where total silence. For a second she thought she had passed out…
The Dog That Made Me Scream Analysis
The Dog That Made Me Scream By Shelby Seymour It was Saturday night we were getting home from a restaurant when all of a sudden my mom gets out of the car when I am. She screamed a little and then I started screaming loud very very loudly I think it woke up my my grandparents. We were wondering if it would happen again or what were we going to do with it? When we were in the house we looked at the dog we found out that it was a Germane Shepherd we looked a little more and we found a silvery shining tag that said the owner and there number so we called them up we also found out the the owners lived one mile away from us so that was good for us but a long time for a dog to run.…
Research Paper On A Farewell To Frankie
A Farewell To Frankie The first time Gay and I knew anything about Frankie was on the website of Libby Pound in Montana. There was a picture of her sat by her tree with her head lowered, reminiscent of the engaging coy look for which Princess Diana was famed. The caption underneath the picture extolled her virtues and added, "She only wants loving."…
Nystroms: A Short Story
Epilogue Digging through the wreckage of the Nystroms' house took many days. Several volunteers came to help, for which Martha was grateful. Still, the project lasted much longer than she'd hoped. She wanted to find him as quickly as possible.…
9/11: A Short Story
11:00 a.m. I was woken up with the smell of my favorite breakfast. I flew down the stairs as fast as I could. On the table was fluffy yellow scrambled eggs with cheese melted over the top. Next to it was two pieces of bacon and a glass of strawberry orange juice. After I finished I picked up my plate to wash it but noticed something under it.…
Dogs In The Early Americas: A History Of Dogs
Dogs are those furry, adorable little creatures who grab the attention of many animal lovers. They are very playful when they are puppies but mellow out as they get older. Dogs can become a life companion to those who feel lonely or distressed or those who feel happy or joyful. Dogs are also called canines and can be defined as domesticated carnivorous mammals that can be easily tamed and loved by many. Canines serve a part in society that is uncomparable to any other animal species.…
Zealot Monologue
"A cold spear of coldness stabbed the city's heart. Roaming around humans, dressed in fancy clothing, walking, and talking on these devices... It was pathetic.. The life in this city was... Cold...…
Imagine it, three bears, not the goldilocks variety by any means, one puppy, not yet a year old, and one mother, gray hairs showing through her black and white spots, all these combining into one epic tale. You see, we lived out in the country, "in the boondocks" if you will, and wild animals were regulars in our front yard. The typical customers however, were chipmunks, rabbits, and the occasional deer. Lady had grown…
Chocalate: A Short Story
Well this time she didn't come back. We got a call from our neighbor, and she told us that she saw our dog in her front yard laying down. My brother drove next door to pick her up and put her in his backseat. She wasn't in good shape. We brought her in the garage and made her warm.…
The Weeping Lady Guatemala
The Weeping Lady One of the most famous legends in Guatemala is "The Weeping Lady", it is about a woman who drowned her children and then started crying and looking for them because she didn't remember what she did. According to the tale, she is still searching them, and she stoles any child to offset the emptiness of her heart. She appears in different ways and places. People can hear her nearby, far away or sometimes she can attack others, including children and adults. One person tells that one night, while my she was sleeping, she woke up suddenly because of a weird noise, she was frightened.…
Characterism In The White Tiger By Aravind Adiga
Balram witness's the death of both of his parents, from illnesses in both of which could have been cured had he been in a higher-caste system of society. His father, Vikram Halwai, died of mistreated tuberculosis. Balram exclaims the ignorance of the government as they failed to appropriately care for his father's condition and death: The ward boys made us clean up our Father before we could remove the body. A goat came in and sniffed as we were mopping the blood off the floor. The ward boys petter her and fed her a plump carrot as we mopped our father's infected blood off the floor.…
Personal Essay: What My Dog Has Taught Me?
What my dog has taught me Humans are basically social animals, and in learning to coexist more peacefully, our pets could teach us a thing or two. Humans are sometimes arrogant enough to believe that our lives matter more than others, but in owning a dog it 's clear to see why it doesn 't. I know some people consider their pets as a part of their families. I strongly agree with that stance towards the dog I have in my home. Having been a dog owner since the age of nine, I can claim that a lot of growing and maturing goes on during that timeframe. Pets have this ability to teach people things that even humans cannot.…
Related Topics
Ready To Get Started?
Create Flashcards
Mobile apps
Facebook
Twitter
Cookie Settings

Descriptive Essay(My dog)
                    Dogs in general have great physical features. But my dog is very unique from others, that's why I named him; Unique. He has a very fluffy smooth skin like cats which is very easy to maintain. He is coated with brown shiny soft hairs. Unique has an oval shaped glittering eyes like an egg and sometimes I admire his eyes and whish he was a female so I came apply makeup on it. He has a very noticeable brown large set of teethes about twenty of them but he hardly chew hard bones with it. Instead, he prefers soft meat that will be easier for him to chew. Each time present sets of meats for him, he will quickly rush to canda meat (an African soft meat) and sometimes he eats chicken. He hardly barks unless he sense danger. My dog is always active and vigilant at all time. He is always on his feet like a twenty four hour army guard. Due to his alertness all the time, he hardly makes use of the chair we bought for him because he is always standing. He is about four feet tall, and his feet are three and half inches long. Each time we go to the parks we try his ability to run by placing him with other dogs of the same coronal age. He always at the fore front and some times we equate his fast ability to run as that of a tiger. One step of his feet is like two steps of a wolf. Unique has a very huge body. He has a small snub nose and floppy ears like a new born puppy dog. But he dose great things with it.  His sense of smell has been very beneficial to us in terms of criminals and danger detect. Even at sleep, a visitor's smell which he is not used automatically wakes him up. We have tried that so many times and it's effective. He can also detect and figure out where we hid his favorite meat. When ever we go out, I dress him up in colorful rainbow jackets and people will always comment "aw that's a cute dog."
                   One of the great features I find in my dog is the sense of humor. He always appreciative and express his feelings as much as he can. The first day we bought our dog, he was very sad living his previous home. Therefore, he expressed his sad mood by bending his neck without looking up, smashing his feet on the floor, smashing his teeth like old people do, and when he is happy, he lays flat on the floor clogging on my feet, dancing around, exposing his teeth. His previous owner conditioned him to; love and socialize with human being and other animals around their divinity. But the owner had to relocate without him so he was very sad. The first day he entered our house, he walked round the whole house steering and jumping round the whole house. It was very remarkable because we never knew he had a purpose for that. The nest day, we had a male visitor. As soon as he entered our house; he started barking knowing that he doesn't live with us because he did not see him on the previous day. When ever I come back from school, he welcomes me by rolling his tail round and round like an elephant, brings out his red greasy large tongue, stretching his feet to carry my bag dancing around me. Because he always sees me go to the freezer when ever I come back, he quickly tries to open the fridge with one of his feet. He can always picture my mood, weather in a sad or happy mood. One day I came back hungry and frustrated, as he was running towards me to welcome me, I quickly turned out on him. Immediately, he recognized I was in a sad mood; he walked away slowly like a Snell back to his camp and never came out till the nest day.  Some times he is my favorite companion more than any body else. He is very fast in accommodating new schemes and language. He understands more than two languages including Igbo, Spanish and English.
Unique is very good in recreation. His glamorous expressions and good companionship when ever we go out always ignites me to go out with him. He always expresses his eager to go out by looking at me and dancing around with his long hard stiffened tail held high dancing around on the air. I never felt lonely in the park when I am with him. I always lay my head on his smooth and fluffy body. Even though his is not a human being, I always feel secured like a guard is around me because he is always on the look out to protect me. Apart from that, he is very sociable. Some dogs hate their fellow dogs especially if they don't live together they find it difficult to even make an eye contact with their fellow dogs. But Unique is the opposite. He is always happy seeing his fellow animals. Even the mare side view of his fellow dog from the car window moves him to jump around in the car. When ever we do a new thing for him, he expresses his appreciation by jumping around hugging us one by one with happiness but he dose it occasionally. I can never forget the day I was laying on the floor crying, he quietly came and lay on the floor with me and fifteen minutes later, I checked on him, tears were dried up in his eyes. This proved to me that he is very different from other dogs. Even though he is an ordinary dog, he has great and unique features difficult to find in other dogs.  Dog posses' creative and unique features that make up a good house pet.
Share this:
Leave a reply cancel reply.
Recent Posts
National Geography Picture (:
compare and contrast between high school and college
narration essay
causes and effects of childhood obesity in the united states.
Recent Comments
November 2010
October 2010
September 2010
August 2010
Uncategorized
Entries feed
Comments feed
WordPress.com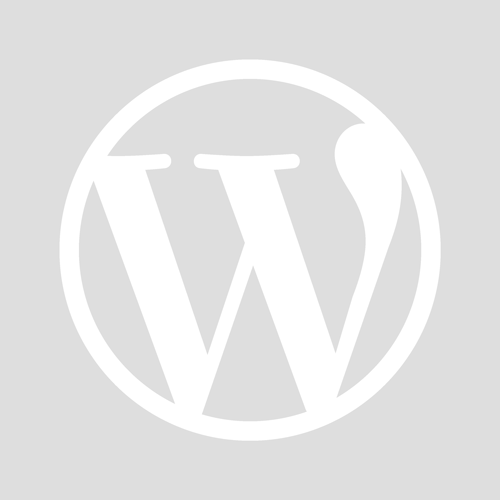 Already have a WordPress.com account? Log in now.
Follow Following
Copy shortlink
Report this content
View post in Reader
Manage subscriptions
Collapse this bar