Google Chrome
Google Play
Google AdSense
Google Cloud
Google For Families
Google Fi Wireless
Google Nest
Google Store
Google Shopping
Help with common issues

Guided steps

Ask a community expert

Create your personalized smart home with Google Home.
Hey google, find me chicken recipes, hey google, text mom i'll be there in 10 minutes, hey google, play my morning playlist, hey google, dim the bedroom lights, hey google, set the temperature to 75 degrees, discover what google assistant is.
Learn more about how you can get help from your Google Assistant.
Google Assistant is built to keep your information private, safe and secure.
When you use Google Assistant, you trust us with your data and it's our responsibility to protect and respect it. Privacy is personal. That's why we build simple privacy controls to help you choose what's right for you. Explore this page to learn more about how Google Assistant works, your built-in privacy controls, answers to common questions, and more.
Featured Partners
Google Assistant works with your favorite mobile apps on all Android phones, with more partners on the way. Try it out for yourself.
Just say, "Hey Google..."
Cross-Google Support is here
Whether you have questions about Photos, Gmail, or Maps — we've got your back.
Designed with you in mind
"Im having issues viewing a shared Live-Album on my Google Nest Hub."
Happy to help! Can you tell me more about this issue?
My grandkids just sent me an album of their latest travels, but I'm having trouble viewing them.
I would like to receive support in English

Me gustaria recibir asistencia en español
Quero receber suporte em Portugues
Vorrei ricevere assistenza in italiano
Ich hätte gerne Unterstützung in Deutsch
Manage family members
Created today
Share Live-Album on family group
Created June 10
Update primary payment method
Created June 2
Convert to YouTube Premium
Created May 29
More ways to get in touch
Live chat, email, or phone call
Available in 23 languages
Choose your preferred language to find answers
For quicker reference
Look back at past inquiries with support history
Member testimonials
Here's what Google One members have to say
"The team was very helpful in walking me through my Google One family settings and taught me how to merge my linked Gmail accounts for storage purposes. Thank you!"
"I thought this would take hours, but I received a call right away and got my problem resolved in just a few minutes. Great service!"
"After hackers took control of my account, I was able to breathe again with the help from your team. The Google expert quickly helped me regain control and showed me what I can do to protect myself in order to prevent this from happening again."
"I did not have an easy issue, but the Google expert took the time to explore all the options and workarounds. In the end, we were able to safely back up my entire photo album in full resolution. Thank you!"
"The Google expert guided me through using the backup & sync feature (which I didn't even know existed) and using it to backup my photos."
Need answers?
Become a Google One member and get in touch with our team.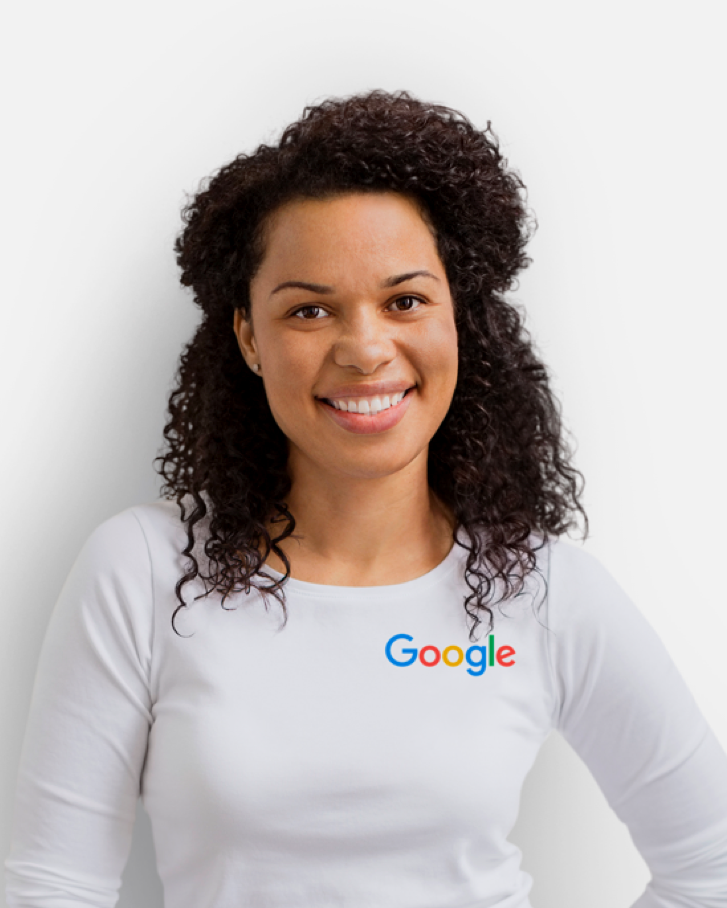 One membership to get more out of Google.
Expanded storage, access to experts, and more—all in one shareable plan.
Google Search Central
Español – América Latina
Português – Brasil
Tiếng Việt
Search Central
Get support for your site from Google Search
Google search essentials, search console help center, google seo starter guide, google search central on youtube.
Check our help community for related posts
There might already be an answer to your question. Available in many languages, the Google Search Central Help Community covers topics related to crawling, indexing, ranking, structured data, Search Console, and more.
Can't find an answer? Post your question
Already looked at Google resources and existing posts in the help community? Post your question in the Google Search Central Help Community, and get answers from our Product Experts and other experienced web professionals.
Check the current status of Google Search
Wondering if Google Search is healthy? Use our status dashboard to check the current status of each of the Search systems, as well as historical data.
Google Cloud Customer Care
The Customer Care portfolio
Standard support.
Recommended for workloads under development, kickstart your cloud journey with unlimited access to tech support. Troubleshoot, test, and explore.
Enhanced Support
Designed for workloads in production, with fast response times and additional services to optimize your experience with high-quality, robust support.
Premium Support
Designed for enterprises with critical workloads, with the fastest response time, Customer Aware Support, and a named Technical Account Manager.
$29/month + 3% of monthly charges
Estimate cost
$500/month +3% of monthly charges
$12.5K/month +4% of monthly charges
Estimate cost  
Initial response times
P2 cases: 4 hours
P3 cases: 8 hours
P4 cases: 8 hours
P1 cases: 1 hour
P1 cases: 15 minutes
P2 cases: 2 hours
P3 cases: 4 hours
Service times
8/5 response for high-impact issues
24/7 response for high- and critical-impact issues
Support languages
English, Japanese, Mandarin Chinese, and Korean
Unlimited individual access to support
Multi-channel billing and technical support
Active Assist Recommendations API
Technical Support Escalations
Cloud Support API
Third-Party Technology Support
Google Cloud Skills Boost
Event Management Service
Operational Health Reviews
Customer Aware Support
Technical Account Management
Value-Add Services available for additional purchase
Technical Account Advisor Service
Planned event support, assured support, mission critical services.
Technical Account Manager Services 
Ready to get started? Sign up for Google Cloud Customer Care today
Visit our Managed Service Providers and learn about partner-led Premium Support.
Value-Add Services
Boost your capabilities in the cloud with Value-Add Services. Available as an additional purchase for Enhanced and Premium Support customers.
The Technical Account Advisor Service helps your business get the most out of your Google Cloud investment by providing enhanced oversight of your cloud experience, combining proactive guidance with regular service reviews and escalation support for issues critical to your business.
Exclusive to Enhanced Support customers.
Your critical planned events are at the heart of your organization's strategy. Get system readiness for successful peaks. Start with an Architecture Essentials Review, then gain accelerated response time of just 15 mins for P1 issues during the event. And after, receive a performance summary report to review performance and improvement opportunities. Exclusive to Enhanced Support customers.
When regulatory governance is paramount, Assured Support helps you to reach your compliance objectives while meeting operational demands for geographical locations and personnel conditions, including FedRAMP High, IL4, and CJIS .
Assured Support is available as an additional purchase for Premium Support and Enhanced Support customers (US, EU, Australia, Canada, and Israel).
Maximize reliability of your mission critical environments, where the consequences of service disruption can be catastrophic. Your environment goes through a journey to operate in Google's own production services standard. Get the fastest possible impact mitigation response, and drive outage prevention through continuous improvement.
Exclusive to Premium Support customers.
Our customers' experiences
See how Customer Care was key for our customers' businesses.
Video (2:37)
Video (2:41)
Video (2:29)
The event management service has been invaluable, with white glove planning and Google engineers assistance during the event. This New Year's Eve was the smoothest yet, in large part thanks to Cloud Support.
Karl D'Adamo, Senior Director of Engineering, Snapchat
Learn more about Google Cloud Customer Care .
Visit the Google Cloud Technical Support Services Guidelines .
Learn more about  Google Cloud available languages and hours for cloud support for English, Japanese, Mandarin, and Korean.
Visit  Apigee  and  Looker  for more details on those support services.
Take the next step
Tell us about your cloud support needs. A Google Cloud expert will help you find the best solution.
Google Workspace Customer Care
Google cloud professional services.
‪Español (Latinoamérica)‬
‪Indonesia‬
‪Português (Brasil)‬
Accelerate your digital transformation
Whether your business is early in its journey or well on its way to digital transformation, Google Cloud can help solve your toughest challenges.
Key benefits
Why Google Cloud Top reasons businesses choose us.
AI and ML Get enterprise-ready AI.
Multicloud Run your apps wherever you need them.
Global infrastructure Build on the same infrastructure as Google.
Data Cloud Make smarter decisions with unified data.
Open cloud Scale with open, flexible technology.
Trust and security Keep your data secure and compliant.
Productivity and collaboration Connect your teams with AI-powered apps.
Reports and insights
Executive insights Curated C-suite perspectives.
Analyst reports Read what industry analysts say about us.
Whitepapers Browse and download popular whitepapers.
Customer stories Explore case studies and videos.
Industry Solutions
Application Modernization
Artificial Intelligence
APIs and Applications
Digital Transformation
Infrastructure Modernization
Productivity and Collaboration
Smart Analytics
Startups and SMB
Not seeing what you're looking for?
See all industry solutions
CAMP Program that uses DORA to improve your software delivery capabilities.
Modernize Traditional Applications Analyze, categorize, and get started with cloud migration on traditional workloads.
Migrate from PaaS: Cloud Foundry, Openshift Tools for moving your existing containers into Google's managed container services.
Migrate from Mainframe Automated tools and prescriptive guidance for moving your mainframe apps to the cloud.
Modernize Software Delivery Software supply chain best practices - innerloop productivity, CI/CD and S3C.
DevOps Best Practices Processes and resources for implementing DevOps in your org.
SRE Principles Tools and resources for adopting SRE in your org.
Day 2 Operations for GKE Tools and guidance for effective GKE management and monitoring.
FinOps and Optimization of GKE Best practices for running reliable, performant, and cost effective applications on GKE.
Run Applications at the Edge Guidance for localized and low latency apps on Google's hardware agnostic edge solution.
Architect for Multicloud Manage workloads across multiple clouds with a consistent platform.
Go Serverless Fully managed environment for developing, deploying and scaling apps.
Contact Center AI AI model for speaking with customers and assisting human agents.
Document AI Document processing and data capture automated at scale.
Product Discovery Google-quality search and product recommendations for retailers.
New Business Channels Using APIs Attract and empower an ecosystem of developers and partners.
Unlocking Legacy Applications Using APIs Cloud services for extending and modernizing legacy apps.
Open Banking APIx Simplify and accelerate secure delivery of open banking compliant APIs.
Database Migration Guides and tools to simplify your database migration life cycle.
Database Modernization Upgrades to modernize your operational database infrastructure.
Databases for Games Build global, live games with Google Cloud databases.
Google Cloud Databases Database services to migrate, manage, and modernize data.
Migrate Oracle workloads to Google Cloud Rehost, replatform, rewrite your Oracle workloads.
Open Source Databases Fully managed open source databases with enterprise-grade support.
SQL Server on Google Cloud Options for running SQL Server virtual machines on Google Cloud.
Databases Solutions Migrate and manage enterprise data with security, reliability, high availability, and fully managed data services.
Smart Analytics Solutions Generate instant insights from data at any scale with a serverless, fully managed analytics platform that significantly simplifies analytics.
AI Solutions Add intelligence and efficiency to your business with AI and machine learning.
Data Cloud for ISVs Innovate, optimize and amplify your SaaS applications using Google's data and machine learning solutions such as BigQuery, Looker, Spanner and Vertex AI.
Data Cloud Alliance An initiative to ensure that global businesses have more seamless access and insights into the data required for digital transformation.
Accelerate business recovery and ensure a better future with solutions that enable hybrid and multi-cloud, generate intelligent insights, and keep your workers connected.
Digital Innovation Reimagine your operations and unlock new opportunities.
Operational Efficiency Prioritize investments and optimize costs.
COVID-19 Solutions Get work done more safely and securely.
COVID-19 Solutions for the Healthcare Industry How Google is helping healthcare meet extraordinary challenges.
Application Migration Discovery and analysis tools for moving to the cloud.
SAP on Google Cloud Certifications for running SAP applications and SAP HANA.
High Performance Computing Compute, storage, and networking options to support any workload.
Windows on Google Cloud Tools and partners for running Windows workloads.
Data Center Migration Migration solutions for VMs, apps, databases, and more.
Active Assist Automatic cloud resource optimization and increased security.
Virtual Desktops Remote work solutions for desktops and applications (VDI & DaaS).
Rapid Migration Program (RaMP) End-to-end migration program to simplify your path to the cloud.
Backup and Disaster Recovery Ensure your business continuity needs are met.
Google Workspace Collaboration and productivity tools for enterprises.
Google Workspace Essentials Secure video meetings and modern collaboration for teams.
Cloud Identity Unified platform for IT admins to manage user devices and apps.
Chrome Enterprise ChromeOS, Chrome Browser, and Chrome devices built for business.
Cloud Search Enterprise search for employees to quickly find company information.
Security Analytics and Operations Solution for analyzing petabytes of security telemetry.
Web App and API Protection Threat and fraud protection for your web applications and APIs.
Security and Resilience Framework Solutions for each phase of the security and resilience life cycle.
Risk and compliance as code (RCaC) Solution to modernize your governance, risk, and compliance function with automation.
Software Supply Chain Security Solution for improving end-to-end software supply chain security.
Security Foundation Recommended products to help achieve a strong security posture.
Data Warehouse Modernization Data warehouse to jumpstart your migration and unlock insights.
Data Lake Modernization Services for building and modernizing your data lake.
Spark on Google Cloud Run and write Spark where you need it, serverless and integrated.
Stream Analytics Insights from ingesting, processing, and analyzing event streams.
Business Intelligence Solutions for modernizing your BI stack and creating rich data experiences.
Data Science Put your data to work with Data Science on Google Cloud.
Marketing Analytics Solutions for collecting, analyzing, and activating customer data.
Geospatial Analytics and AI Solutions for building a more prosperous and sustainable business.
Datasets Data from Google, public, and commercial providers to enrich your analytics and AI initiatives.
Startup Solutions Grow your startup and solve your toughest challenges using Google's proven technology.
Startup Program Get financial, business, and technical support to take your startup to the next level.
Small and Medium Business Explore solutions for web hosting, app development, AI, and analytics.
Software as a Service Build better SaaS products, scale efficiently, and grow your business.
Featured Products
AI and Machine Learning
Business Intelligence
Data Analytics
Developer Tools
Distributed Cloud
Hybrid and Multicloud
Industry Specific
Integration Services
Management Tools
Maps and Geospatial
Media Services
Mixed Reality
Security and Identity
See all products (100+)
Vertex AI Platform Unified platform for ML models and generative AI.
Generative AI on Vertex AI Build, tune, and deploy foundation models on Vertex AI.
Vertex AI Search and Conversation Generative AI apps for search and conversational AI.
Dialogflow Lifelike conversational AI with state-of-the-art virtual agents.
Natural Language AI Sentiment analysis and classification of unstructured text.
Speech-to-Text Speech recognition and transcription across 125 languages.
Text-to-Speech Speech synthesis in 220+ voices and 40+ languages.
Translation AI Language detection, translation, and glossary support.
Vision AI Custom and pre-trained models to detect emotion, text, and more.
See all AI and machine learning products
Looker Platform for BI, data applications, and embedded analytics.
Looker Studio Interactive data suite for dashboarding, reporting, and analytics.
Compute Engine Virtual machines running in Google's data center.
App Engine Serverless application platform for apps and back ends.
Cloud GPUs GPUs for ML, scientific computing, and 3D visualization.
Migrate to Virtual Machines Server and virtual machine migration to Compute Engine.
Spot VMs Compute instances for batch jobs and fault-tolerant workloads.
Batch Fully managed service for scheduling batch jobs.
Sole-Tenant Nodes Dedicated hardware for compliance, licensing, and management.
Bare Metal Infrastructure to run specialized workloads on Google Cloud.
Recommender Usage recommendations for Google Cloud products and services.
VMware Engine Fully managed, native VMware Cloud Foundation software stack.
Cloud Run Fully managed environment for running containerized apps.
See all compute products
Google Kubernetes Engine Managed environment for running containerized apps.
Cloud Build Solution for running build steps in a Docker container.
Artifact Registry Package manager for build artifacts and dependencies.
Cloud Code IDE support to write, run, and debug Kubernetes applications.
Cloud Deploy Fully managed continuous delivery to GKE and Cloud Run.
Migrate to Containers Components for migrating VMs into system containers on GKE.
Deep Learning Containers Containers with data science frameworks, libraries, and tools.
Knative Components to create Kubernetes-native cloud-based software.
BigQuery Data warehouse for business agility and insights.
Dataflow Streaming analytics for stream and batch processing.
Pub/Sub Messaging service for event ingestion and delivery.
Dataproc Service for running Apache Spark and Apache Hadoop clusters.
Cloud Data Fusion Data integration for building and managing data pipelines.
Cloud Composer Workflow orchestration service built on Apache Airflow.
Dataprep Service to prepare data for analysis and machine learning.
Dataplex Intelligent data fabric for unifying data management across silos.
Dataform Build, version control, and deploy SQL workflows in BigQuery.
Analytics Hub Service for securely and efficiently exchanging data analytics assets.
See all data analytics products
AlloyDB for PostgreSQL Fully managed, PostgreSQL-compatible database for enterprise workloads.
Cloud SQL Fully managed database for MySQL, PostgreSQL, and SQL Server.
Firestore Cloud-native document database for building rich mobile, web, and IoT apps.
Cloud Spanner Cloud-native relational database with unlimited scale and 99.999% availability.
Cloud Bigtable Cloud-native wide-column database for large-scale, low-latency workloads.
Datastream Serverless change data capture and replication service.
Database Migration Service Serverless, minimal downtime migrations to Cloud SQL.
Artifact Registry Universal package manager for build artifacts and dependencies.
Cloud Build Continuous integration and continuous delivery platform.
Cloud Deployment Manager Service for creating and managing Google Cloud resources.
Cloud SDK Command-line tools and libraries for Google Cloud.
Cloud Scheduler Cron job scheduler for task automation and management.
Cloud Source Repositories Private Git repository to store, manage, and track code.
Infrastructure Manager Automate infrastructure management with Terraform.
Cloud Workstations Managed and secure development environments in the cloud.
Duet AI AI-powered collaborator available across Google Cloud and your IDE.
See all developer tools
Google Distributed Cloud Edge Distributed cloud services for edge workloads.
Google Distributed Cloud Hosted Distributed cloud for air-gapped workloads.
Apigee API Management API management, development, and security platform.
Migrate to Containers Tool to move workloads and existing applications to GKE.
Traffic Director Traffic control pane and management for open service mesh.
Cloud Build Service for executing builds on Google Cloud infrastructure.
Operations Monitoring, logging, and application performance suite.
Google Distributed Cloud Fully managed solutions for the edge and data centers.
Anti Money Laundering AI Detect suspicious, potential money laundering activity with AI.
Cloud Healthcare API Solution for bridging existing care systems and apps on Google Cloud.
Device Connect for Fitbit Gain a 360-degree patient view with connected Fitbit data on Google Cloud.
Telecom Network Automation Ready to use cloud-native automation for telecom networks.
Telecom Data Fabric Telecom data management and analytics with an automated approach.
Telecom Subscriber Insights Ingests data to improve subscriber acquisition and retention.
Spectrum Access System (SAS) Controls fundamental access to the Citizens Broadband Radio Service (CBRS).
Application Integration Connect to 3rd party apps and enable data consistency without code.
Workflows Workflow orchestration for serverless products and API services.
Apigee API Management Manage the full life cycle of APIs anywhere with visibility and control.
Cloud Tasks Task management service for asynchronous task execution.
Eventarc Build an event-driven architecture that can connect any service.
Cloud Shell Interactive shell environment with a built-in command line.
Cloud console Web-based interface for managing and monitoring cloud apps.
Cloud Endpoints Deployment and development management for APIs on Google Cloud.
Cloud IAM Permissions management system for Google Cloud resources.
Cloud APIs Programmatic interfaces for Google Cloud services.
Service Catalog Service catalog for admins managing internal enterprise solutions.
Cost Management Tools for monitoring, controlling, and optimizing your costs.
Carbon Footprint Dashboard to view and export Google Cloud carbon emissions reports.
Config Connector Kubernetes add-on for managing Google Cloud resources.
Active Assist Tools for easily managing performance, security, and cost.
See all management tools
Earth Engine Geospatial platform for Earth observation data and analysis.
Google Maps Platform Create immersive location experiences and improve business operations.
Cloud CDN Content delivery network for serving web and video content.
Live Stream API Service to convert live video and package for streaming.
OpenCue Open source render manager for visual effects and animation.
Transcoder API Convert video files and package them for optimized delivery.
Video Stitcher API Service for dynamic or server side ad insertion.
Migration Center Unified platform for migrating and modernizing with Google Cloud.
Application Migration App migration to the cloud for low-cost refresh cycles.
Migrate to Virtual Machines Components for migrating VMs and physical servers to Compute Engine.
Cloud Foundation Toolkit Reference templates for Deployment Manager and Terraform.
BigQuery Data Transfer Service Data import service for scheduling and moving data into BigQuery.
Transfer Appliance Storage server for moving large volumes of data to Google Cloud.
Storage Transfer Service Data transfers from online and on-premises sources to Cloud Storage.
VMware Engine Migrate and run your VMware workloads natively on Google Cloud.
Immersive Stream for XR Hosts, renders, and streams 3D and XR experiences.
Cloud Armor Security policies and defense against web and DDoS attacks.
Cloud CDN and Media CDN Content delivery network for serving web and video content.
Cloud DNS Domain name system for reliable and low-latency name lookups.
Cloud Load Balancing Service for distributing traffic across applications and regions.
Cloud NAT NAT service for giving private instances internet access.
Cloud Connectivity Connectivity options for VPN, peering, and enterprise needs.
Network Connectivity Center Connectivity management to help simplify and scale networks.
Network Intelligence Center Network monitoring, verification, and optimization platform.
Network Service Tiers Cloud network options based on performance, availability, and cost.
Virtual Private Cloud Single VPC for an entire organization, isolated within projects.
Private Service Connect Secure connection between your VPC and services.
See all networking products
Cloud Logging Google Cloud audit, platform, and application logs management.
Cloud Monitoring Infrastructure and application health with rich metrics.
Error Reporting Application error identification and analysis.
Cloud Debugger Real-time application state inspection and in -production debugging.
Cloud Trace Tracing system collecting latency data from applications.
Cloud Profiler CPU and heap profiler for analyzing application performance.
AppSheet No-code development platform to build and extend applications.
Appsheet Automation Build automations and applications on a unified platform.
Google Workspace Collaboration and productivity tools for individuals and organizations.
Duet AI for Workspace Embeds generative AI across Workspace apps.
Chrome Enterprise Chrome OS, Chrome Browser, and Chrome devices built for business.
Assured Workloads Compliance and security controls for sensitive workloads.
Cloud Key Management Manage encryption keys on Google Cloud.
Confidential Computing Encrypt data in use with Confidential VMs.
Security Command Center Platform for defending against threats to your Google Cloud assets.
Sensitive Data Protection Discover, classify, and protect your valuable data assets.
Mandiant Products and Services Cybersecurity technology and expertise from the frontlines.
reCAPTCHA Enterprise Help protect your website from fraudulent activity, spam, and abuse.
Chronicle Security Operations Detect, investigate, and respond to cyber threats.
Secret Manager Store API keys, passwords, certificates, and other sensitive data.
See all security and identity products
Cloud Functions Platform for creating functions that respond to cloud events.
API Gateway Develop, deploy, secure, and manage APIs with a full managed gateway.
Cloud Storage Object storage that's secure, durable, and scalable.
Backup and DR Service Service for centralized, application-consistent data protection.
Filestore File storage that is highly scalable and secure.
Persistent Disk Block storage for virtual machine instances running on Google Cloud.
Cloud Storage for Firebase Object storage for storing and serving user-generated content.
Local SSD Block storage that is locally attached for high-performance needs.
Parallelstore High performance, managed parallel file service.
Google Cloud NetApp Volumes File storage service for NFS, SMB, and multi-protocol environments.
Blockchain Node Engine Fully managed node hosting for developing on the blockchain.
Save money with our transparent approach to pricing
Google Cloud's pay-as-you-go pricing offers automatic savings based on monthly usage and discounted rates for prepaid resources. Contact us today to get a quote.
Request a quote
Pricing overview and tools
Google Cloud pricing Pay only for what you use with no lock-in.
Pricing calculator Calculate your cloud savings.
Google Cloud free tier Explore products with free monthly usage.
Cost optimization framework Get best practices to optimize workload costs.
Cost management tools Tools to monitor and control your costs.
Product-specific Pricing
Compute Engine
Google Kubernetes Engine
Cloud Storage
See full price list with 100+ products
Learn & build
Google Cloud Free Program $300 in free credits and 20+ free products.
Quickstarts Get tutorials and walkthroughs.
Cloud computing basics Learn more about cloud computing topics.
Blog Read our latest product news and stories.
Learning Hub Grow your career with role-based learning
Training Enroll in on-demand or classroom training.
Certification Prepare and register for certifications.
Cloud Architecture Center Get reference architectures and best practices.
Innovators Join Google Cloud's developer program.
Developer Center Stay in the know and stay connected.
Events and webinars Browse upcoming and on demand events.
Google Cloud Community Ask questions, find answers, and connect.
Third-party tools and partners
Google Cloud Marketplace Deploy ready-to-go solutions in a few clicks.
Google Cloud partners Explore benefits of working with a partner.
Become a partner Join the Partner Advantage program.
arrow_forward
Why Google Cloud
Global infrastructure
Trust and security
Productivity and collaboration
Executive insights
Analyst reports
Whitepapers
Customer stories
Consumer Packaged Goods
Financial Services
Healthcare and Life Sciences
Media and Entertainment
Telecommunications
Manufacturing
Supply Chain and Logistics
See all solutions
Modernize Traditional Applications
Migrate from PaaS: Cloud Foundry, Openshift
Migrate from Mainframe
Modernize Software Delivery
DevOps Best Practices
SRE Principles
Day 2 Operations for GKE
FinOps and Optimization of GKE
Run Applications at the Edge
Architect for Multicloud
Go Serverless
Contact Center AI
Document AI
Product Discovery
New Business Channels Using APIs
Unlocking Legacy Applications Using APIs
Open Banking APIx
Database Migration
Database Modernization
Databases for Games
Google Cloud Databases
Migrate Oracle workloads to Google Cloud
Open Source Databases
SQL Server on Google Cloud
Databases Solutions
Smart Analytics Solutions
AI Solutions
Data Cloud for ISVs
Data Cloud Alliance
Digital Innovation
Operational Efficiency
COVID-19 Solutions
COVID-19 Solutions for the Healthcare Industry
Application Migration
SAP on Google Cloud
High Performance Computing
Windows on Google Cloud
Data Center Migration
Active Assist
Virtual Desktops
Rapid Migration Program (RaMP)
Backup and Disaster Recovery
Google Workspace
Google Workspace Essentials
Cloud Identity
Chrome Enterprise
Cloud Search
Security Analytics and Operations
Web App and API Protection
Security and Resilience Framework
Risk and compliance as code (RCaC)
Software Supply Chain Security
Security Foundation
Data Warehouse Modernization
Data Lake Modernization
Spark on Google Cloud
Stream Analytics
Data Science
Marketing Analytics
Geospatial Analytics and AI
Startup Solutions
Startup Program
Small and Medium Business
Software as a Service
Vertex AI Platform
Apigee API Management
Generative AI on Vertex AI
Vertex AI Search and Conversation
Natural Language AI
Speech-to-Text
Text-to-Speech
Translation AI
Looker Studio
Migrate to Virtual Machines
Sole-Tenant Nodes
Recommender
VMware Engine
Cloud Build
Artifact Registry
Cloud Deploy
Migrate to Containers
Deep Learning Containers
Cloud Data Fusion
Cloud Composer
Analytics Hub
AlloyDB for PostgreSQL
Cloud Spanner
Cloud Bigtable
Database Migration Service
Cloud Deployment Manager
Cloud Scheduler
Cloud Source Repositories
Infrastructure Manager
Cloud Workstations
Google Distributed Cloud Edge
Google Distributed Cloud Hosted
Traffic Director
Google Distributed Cloud
Anti Money Laundering AI
Cloud Healthcare API
Device Connect for Fitbit
Telecom Network Automation
Telecom Data Fabric
Telecom Subscriber Insights
Spectrum Access System (SAS)
Application Integration
Cloud Tasks
Cloud Shell
Cloud console
Cloud Endpoints
Service Catalog
Cost Management
Carbon Footprint
Config Connector
Earth Engine
Google Maps Platform
Live Stream API
Transcoder API
Video Stitcher API
Migration Center
Cloud Foundation Toolkit
BigQuery Data Transfer Service
Transfer Appliance
Storage Transfer Service
Immersive Stream for XR
Cloud Armor
Cloud CDN and Media CDN
Cloud Load Balancing
Cloud Connectivity
Network Connectivity Center
Network Intelligence Center
Network Service Tiers
Virtual Private Cloud
Private Service Connect
Cloud Logging
Cloud Monitoring
Error Reporting
Cloud Debugger
Cloud Trace
Cloud Profiler
Appsheet Automation
Duet AI for Workspace
Assured Workloads
Cloud Key Management
Confidential Computing
Security Command Center
Sensitive Data Protection
Mandiant Products and Services
reCAPTCHA Enterprise
Chronicle Security Operations
Secret Manager
Cloud Functions
API Gateway
Backup and DR Service
Persistent Disk
Cloud Storage for Firebase
Parallelstore
Google Cloud NetApp Volumes
Blockchain Node Engine
Google Cloud pricing
Pricing calculator
Google Cloud free tier
Cost optimization framework
Cost management tools
Google Cloud Free Program
Quickstarts
Cloud computing basics
Learning Hub
Certification
Cloud Architecture Center
Developer Center
Events and webinars
Google Cloud Community
Google Cloud Marketplace
Google Cloud partners
Become a partner