Save your essays here so you can locate them quickly!
Digital Audio
Electronic Media
Media Technology
Communication
Digital Media and Technology 3 Pages 776 Words
Digital media and technology is one of the fastest growing concepts in the world. It has changed the way we do just about everything. It has made a considerable transformation in how we communicate. From MTV to the Internet, digital media and technology has provided tool to allow expression that was once only available to one's own mind. Audio, video, lightning, data, security, phones, and even heat and air conditioning id going (if not already) to digital format. Today, technology has provided tools to extract these images and thoughts to others. Digital media and technology is already an essential pert of other technologies. For example, it is used in computers, telephone systems, and compact discs. Everyday there is a new form of digital media emerging. These forms can be from web-cams, flat-screen TV's, color screen cell phones, digital subscriber lines (DSL), virtual reality systems, holographic theaters, digital papers and palm pilots. The rapid developments in digital media technology have profound effects on human communication. Both personal and mass communication will change and adapt as a result of the emergence of new technology. A new infrastructure will be created, giving everyone access to digital services. The general trends are towards a digital world, where all types of information will be captured, processed and distributed digitally. Data, text, sound, images, animation, video and all of their combinations will be communicated in digital form. The media landscape will become digital. New, electronic media will emerge and current media will have to accommodate and utilize the new tools in order to stay competitive. Digital media and technology will have an impact on everything national broadcasters do. These things include making programs, storing materials in archives, and getting the signal from video to home. The capacity of every media organization to effectively tackle the challenge...
Continue reading this essay Continue reading
Page 1 of 3
More Essays:
We use cookies to enhance our website for you. Proceed if you agree to this policy or learn more about it.
Essay Database >
Essay Examples >
Essays Topics >
Essay on World
Sample Essay On How Digital Media Is Important In Today's Society
Type of paper: Essay
Topic: World , Organization , Television , Life , Society , Technology , Internet , Media
Words: 1100
Published: 03/09/2020
ORDER PAPER LIKE THIS
Importance of Digital Media in Modern Society
[Professor] [University] Media in every format is an integral part of modern society. The foremost reason for this importance is the need to be up to date with current events, and communicate in real time. Governments, organizations, educational institutions and private individuals all utilize technology. The uses of technology and digital media are numerous. From social media, information processing, research, political campaigning and socializing, digital media plays a major role in everyday life. Individuals who do not have access to technology find themselves disenfranchised. Governments are increasingly utilizing digital media and technology to deliver services. Schools and universities are transitioning from print books to digital e-books. Grocery shopping and errands can be accomplished online. The race to capture consumer attention on the internet has become a fierce advertising bloodbath. Digital media has become foremost in everyday life and communication. Social media platforms such as Facebook, LinkedIn, Instagram and Twitter have become integral to every day communication. Individuals share news, keep in contact with family and associates, seek advice and advertise products and services. These platforms provide a wealth of networking opportunities that were not readily available to the everyday person in previous decades. Social media not only helps us keep in touch with loved ones and friends but also is an important tool necessary to remain current with the happenings of the world. There are downsides to social media platforms, however. Individuals may forget that even though they are in the privacy of their homes, the words and images they post are public and can come back to haunt them later. In the news recently have been several stories related to cyber bullying and internet predators utilizing Facebook to target individuals, often resulting in tragic deaths or victimization of children. Teenagers with Facebook accounts post inappropriate pictures that can have long-term impacts on their lives. As with any tool, social media sites need to be utilized with responsibility and caution. Individuals can make sure to set privacy screens on their accounts, and parents should monitor their children. The existence of media has caused society to evolve in an unforeseen direction. A world that was "globalized" but not very much connected has now become a "society" of a kind in which every nation, individual, organization has become connected, and the barriers of distances eliminated. We live in an age where technology is integral to daily survival. The use of Smartphone's, tablets and computers cannot be avoided. This is why it becomes imperative to make certain that relevant information, which users need, is processed in an effective way with the help of these mediums. No matter what part of the world you live in, if you need to be up to date with the happenings of the world, you need to take the aid of these forms of digital media. As society becomes increasingly digitalized, many individuals, especially in developing countries, may fall behind the learning curve. Organizations devoted to education and provision of the less fortunate members of society with access to technology are desperately needed. There has been some effort to close the digital divide between mainstream society and less fortunate individuals. Libraries offer free internet access, and charities such as One Laptop Per Child provide children with laptops. Their mission is a worthy one, to provide low-income children with access to laptops and the vast array of knowledge the internet can provide, in order to improve their lives. Alongside laptops and the internet, television is a powerful tool in media. Television shapes consumer purchases, political points of view, communicates breaking news and allows individuals to get a glimpse into the world beyond their neighbourhood. The power of the television lies in its longevity. The television was the first source of visual media in the modern world. Though entertainment remains the main function of the television, it is also a tool of education and propaganda. Television media has shaped the modern world and served to either connect or divide entire nations. The transition of television to the computer, laptop and table – even Smartphone – has placed it squarely in the digital media arena. Programs can now be viewed in multiple mobile formats, and many programs have become interactive. Viewers can post comments and vote in polls while watching their favourite shows. Television channels compete with regular television for market share by developing new ways to entice viewers to watch and participate in their programming. Viewers take advantage of the convieniencece of new television formats and integrate it into their lives, watching on the bus or train, while standing in line at the grocery store or sitting in the doctor's office for an appointment. As we look around us, we can clearly see that digital media has become the part of the infrastructure of many institutions and organizations all over the world. Conference calling, databases, data storage, video chats and Adobe meetings are all various forms in which digital media caters to the needs of organizations, governments and institutions. On the other hand, there are many who might argue that the media is affecting the world in an adverse way. Couldry states that a lack of media presence by an individual or organization delegitimizes their position within the world. (Couldry, 2012) Many people believe that society is becoming to dependent on technology. This is a valid concern that must be addressed. It is very much within our control to limit or regulate the control of either digital media or technology. Like firearms, motor vehicles and other technological advances, technology and digital media can be used for good or negative purposes. There is no replacing the ability to communicate instantly with individuals all over the world. It is up to current and future generations to continue to develop innovations and use digital media to close the gaps that divide humanity
Bibliography
Bennett, W., & Segerberg, A. (2012). The logic of connective action: Digital media and the personalization of contentious politics. Information, Communication & Society, 15(5), 739--768. Couldry, N. (2012). Media, society, world (1st ed.). Cambridge: Polity. Dominick, J. (2009). The dynamics of mass communication (1st ed.). New York: McGraw-Hill Higher Education. Kawamoto, K. (2003). Digital journalism (1st ed.). Lanham, Md.: Rowman & Littlefield. Ozturk, G. Handbook of research on the impact of culture and society on the entertainment industry (1st ed.). Peppler, K., & Kafai, Y. (2007). From SuperGoo to Scratch: Exploring creative digital media production in informal learning. Learning, Media And Technology, 32(2), 149--166.

Cite this page
Share with friends using:
Removal Request

Finished papers: 1075
This paper is created by writer with
ID 253633924
If you want your paper to be:
Well-researched, fact-checked, and accurate
Original, fresh, based on current data
Eloquently written and immaculately formatted
275 words = 1 page double-spaced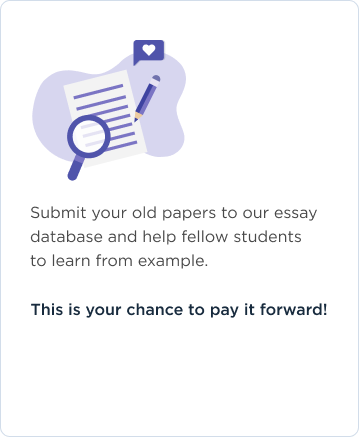 Get your papers done by pros!
Other Pages
Taste business plans, harrison bergeron college essays, home base college essays, my program essay samples, good movie review on a review of ghost recon alpha, organizational structure culture and evidence based practice a sample essay for inspiration mimicking, the queer theory free sample essay to follow, fitbit research and survey research paper template for faster writing, free quantitative critique research essay top quality sample to follow, preferred stock essays, cathey essays, vereeniging essays.
Password recovery email has been sent to [email protected]
Use your new password to log in
You are not register!
By clicking Register, you agree to our Terms of Service and that you have read our Privacy Policy .
Now you can download documents directly to your device!
Check your email! An email with your password has already been sent to you! Now you can download documents directly to your device.
or Use the QR code to Save this Paper to Your Phone
The sample is NOT original!
Short on a deadline?
Don't waste time. Get help with 11% off using code - GETWOWED
No, thanks! I'm fine with missing my deadline

Essay on Social Media – Effects, Importance, Advantages, Disadvantages

Table of Contents
Essay on Social Media: The social media has undoubtedly changed the way we communicate and interact with each other. It has brought people closer and helped them connect with each other in ways that were never before possible. It is now becoming one of the largest means of communication and rapidly gaining popularity. Social media enables you to share ideas, content, information, news, etc., faster. In this article, we shall look at some essays on social media that talk about the effects, importance of social media, and its advantages and disadvantages.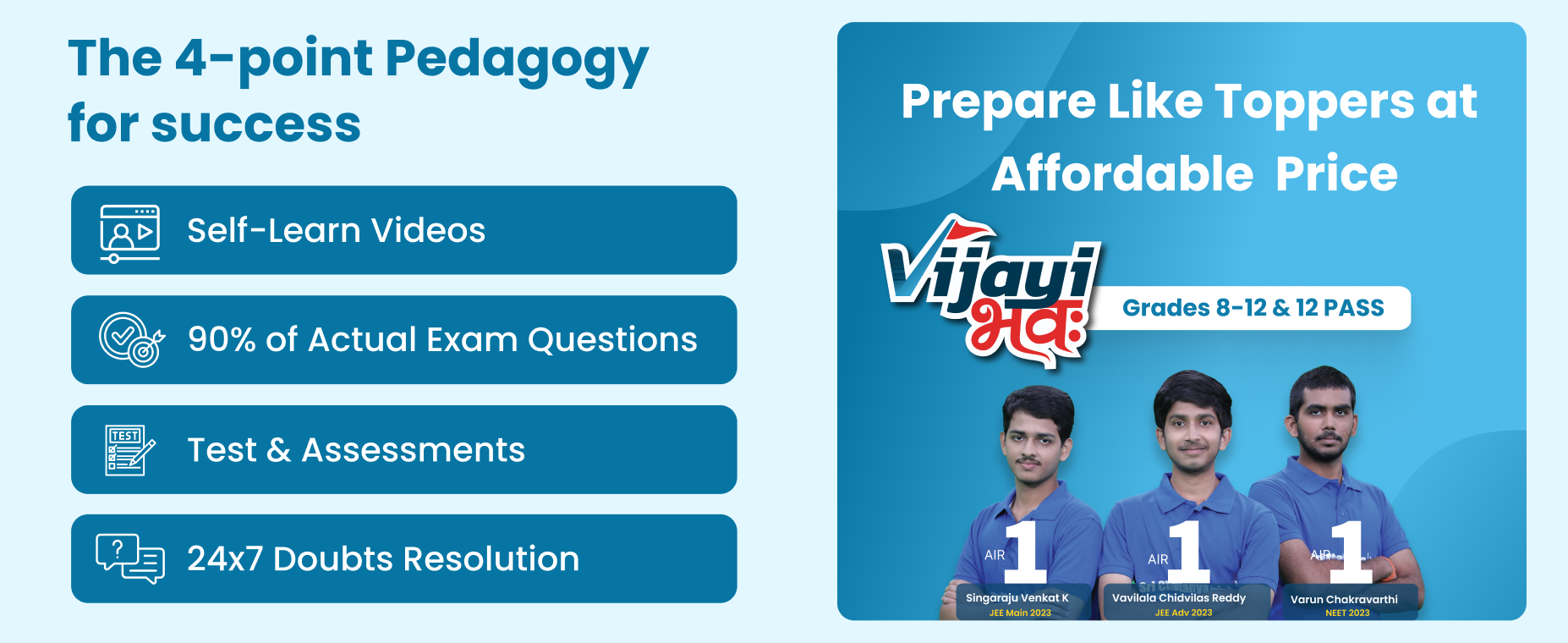 Congratulations you have unlocked a coupon code of 10%

Fill Out the Form for Expert Academic Guidance!
Please indicate your interest Live Classes Books Test Series Self Learning
Verify OTP Code (required)
I agree to the terms and conditions and privacy policy .
Fill complete details
Target Exam ---
Here are essays on social media of varying word lengths to help you with the same in your exam. You can select any social media essay as per your need:
Long and Short Essay on Social Media in English
We have provided below short and long essays on social media in English.
These social media essays will improve your knowledge of the subject and make you aware of its pros and cons.
After reading the essays, you will be able to explain the meaning of social media and its various constituents, its advantages and disadvantages, etc.
You can use these social media essays in your school's and the college's several essay writing, speech and debate competitions, etc.
Essay on Social Media and its Impact
We live in an age where information is just a button press away. Although we are swayed by information all around us. We millennials want to know, read, understand and then speak our minds about it. That is where social media comes into play. Social media is one of the most significant elements we live with, and we cannot ignore it.
It is a collection of websites, applications, and other platforms that enable us to share or create content and also help us to participate in social networking. Social media is not limited to blogging and sharing pictures; there are a lot of solid tools also that social media provides. That is because the impact of social media is very high and far-reaching. It can make or break images.
But social media is a topic of controversy today, many feel it's a boon, but a majority think it is a curse. Most believe social media has rapidly destroyed human interaction and modified modern human relationships. But others feel it is a blessing connecting us to every part of the world; we can meet our loved ones far, spread awareness, send security warnings, etc. There is a lot that social media can do. But it is an unarguable fact that social media has made our lives convenient, easier, and much faster.
Essay on Positive and Negative Effects of Social Media
Social media plays a significant role in our lives today. We have access to any information at just a button push away. Anything that is so vastly expanded has both positives and negatives. The power of social media is very high and affects each individual. It isn't easy to imagine our lives with social media today, and we pay the price for excessive use. There is a lot of debate about the effects of social media on society as a whole. Some feel it's a boon, while others think it is a curse.
Positive Effects of Social Media
Social media allows the social growth of society and also helps many businesses. It provides tools like social media marketing to reach millions of potential clients. We can easily access information and get news through social media. Social media is an excellent tool for creating awareness about any social cause. Employers can reach out to potential job seekers. It can help many individuals grow socially and interact with the world without a hitch. Many people use social media to make themselves heard by the higher authorities. It can also help you meet like-minded people.
Negative Effects of Social Media
Many physiatrists believe that social media is a single factor causing depression and anxiety. It is also a cause of poor mental growth in children. Increased use of social media can lead to poor sleeping patterns. Many other adverse effects include cyberbullying, body image issues, etc. There is an increased 'Fear of Missing out (FOMO) at an all-time high in youth because of social media.
Essay on Social Media Addiction Essay on Internet Essay on Newspaper
Essay on Social Media Impact on Youth
We cannot ignore that social media is one of the biggest elements present in our lives today. We can quickly get information and talk to anyone in any corner of the world. The youth is the future of our nation; they can make or break the economy. Social media is one of the most engaging elements in their lives today. It has a far-reaching impact on the youth, as they are the most active on social networking sites. Social media has a far-reaching impact on the youth, as they are the most active on social networking sites.
Social Network Impact on Youth
It's a fad these days to be on social networking sites. If you do not have a digital presence, then for some people, you do not exist. The ever-rising pressure of being on social networking sites and having an impressive profile affects the youth in a big way. According to statistics, the average number of hours a teenager spends online is 72 hours per week.
This is very high considering that they have to give time to study, physical activities, and other beneficial activities like reading. It leaves little time for other things; hence, serious issues arise, like lack of attention span, minimum focus, anxiety, and complex issues. We now have more virtual friends than real ones, and we lose human-to-human connections daily. Other dangers include leaking personal information to strangers, sex offenders, etc. There are some positive effects.
Positive Impacts of Social Media
It is a good tool for education.
It can create awareness for many social issues.
There is a fast transfer of information online, so the users can stay well informed.
It can also be used as a news medium.
There are a few social benefits like communication with long-distance friends and relatives.
It can provide great employment opportunities online.
We agree that social networks have positive impacts, but like everything else, it also has cons.
There are many negative impacts also:
Negative Impacts of Social Media
Enables cheating in exams
Dropping of grades and performance of students
Lack of privacy
Users are vulnerable to cyber crimes like hacking, identity theft, phishing crimes, etc.
Essay on the Importance of Social Media in Education
This is the age of smartphones and microblogging. Everything that we need to know is just a click away. Social media is the most widely used tool by all age groups today but is more popular among the youth and students. Keeping this in mind, researchers feel that social media can play a very important part in education. It can be used to reach out to many students and be highly effective.
Many academic thinkers feel social media is a deteriorating agent for students, but it can be highly effective if used wisely. Instead of arguing that social media is good or bad, we must find ways to use it for our benefit. How can social media be used to our advantage in education? Let's try and answer this.
Importance of Social Media in Education
Today platforms like Facebook, Twitter, LinkedIn, etc., are most widely used by( both) teachers, professors, and students, and they have become quite popular among them. Social media plays a very important role for students as it makes it easier for them to access and share information, get answers and connect with teachers. Students and teachers can connect and share content through social media platforms, using these platforms well.
Social Media Importance are the following:
Live Lectures: Many professors are conducting live video chats on skype, Twitter, and other places for their lectures. This makes it easy for students and teachers to learn and share while just sitting in their homes. How easy and convenient education can be with the help of social media.
Increased support : Since we use social media at our disposal at any hour of the day, teachers can provide off-hours support and solve queries of students even after class timings. This practice also helps the teacher understand their students' development more closely.
Easy work : Many educators feel that social media makes work easier for students. It also helps the teacher expand and explore their own possibilities//skills// and knowledge.
More disciplined : The classes conducted on social media platforms are more disciplined and structured, as we know that everyone is watching.
Teaching aids : Social media can help students nourish their knowledge with many teaching aids available online. Students can watch videos, see images, check out reviews and instantly clear their doubts while watching the live processes. Students and teachers can make their lectures more interesting using these tools and teaching aids.
Teaching Blogs and write-ups: Students can enhance their knowledge by reading blogs, articles, and write-ups by renowned teachers, professors, and thinkers. This way, good content can reach a wide audience.
Essay on Social Media: Importance, Advantages, Disadvantages
Social media remains the most talked about thing these days. Many debates are going on regarding whether social media is good or bad. Many views are available to us, and it is up to us to read and understand them properly and reach a conclusion.
Importance of Social Media
Social media platforms help their users to connect, share and give information and content to millions of others. The importance of social media cannot be ignored since it plays a crucial role in our lives today.
Building a brand: Today, quality content, products, and services are easily accessible online. You can market your product online and build a brand.
Customer support: Customers can read reviews and feedback before buying a product or service and make a smart choice.
Social media is a great educational tool.
Through social media platforms, you can connect with your target audience.
It is also a great way to access quality information.
Social media can help you get the news and happenings in just a click.
Social media also helps you connect with friends and relatives and make new friends.
Advantages of Social Media
Social media comes with a lot of advantages. We can owe a substantial part of our society's growth to social media. We have witnessed a blast of information and content in the last few years and cannot deny the power of social media in our lives.
Social media is widely used to create awareness for important causes in society. It can also help many noble causes run by NGOs and other social welfare societies. Social media can also aid the government in other agencies to spread awareness and fight crime. It is a strong tool for business promotion and marketing for many businesses. Many communities are built through social media platforms essential for our society's growth.
Disadvantages of Social Media
Social media is considered one of the most harmful in our lives. Wrong use can lead to bad conclusions. There are many disadvantages of social media:
Cyberbullying: many children have become the victims of cyberbullying that has caused them a lot of harm.
Hacking: The loss of personal data can lead to security issues. Some crimes like identity theft and bank details theft can harm any individual.
Addiction: Prolonged use of social media can lead to addiction in youth. Addiction causes one to lose focus on other important things like studying etc. People get so absorbed that they get cut off from society and harm their personal lives.
Scams: Many predators are looking for vulnerable users that they can scam and make a profit off.
Relationship frauds: Honeytraps and MMS porn are the most caused fraud online. People are lured into relationships and love schemes and then cheated on.
Health issues: The excessive use of social media can affect your physical and mental health in a big way. People often complain of becoming lazy, fat, having itchy eyes, loss of vision, and stress issues after excessive use.
Loss of social and family life: Everyone being busy on the phone is one of the most common sites in a family gathering nowadays.
Frequently Asked Questions (FAQs)
What is social media in 5 lines.
Social media is an online platform or digital technology that enables users to create, share, and interact with content and connect with others globally.
What are 10 points social media?
Ten points about social media could include: a) It facilitates communication and networking, b) Allows sharing of information, news, and opinions, c) Offers a platform for businesses to promote their products and services, d) Provides opportunities for entertainment and content consumption, e) Can be a tool for social activism and raising awareness, f) Enhances personal branding and self-expression, g) Enables real-time updates and engagement, h) Can be addictive and time-consuming, i) Raises concerns about privacy and data security, and j) Requires responsible usage and digital literacy.
What are the 4 main social media?
The four main social media platforms commonly referred to are Facebook, Instagram, Twitter, and LinkedIn. However, the social media landscape is vast and continually evolving, with many other platforms gaining popularity.
What is called social media?
Social media refers to the digital tools and platforms that allow individuals and organizations to create, share, and interact with content, as well as connect with others virtually.
Is social media helpful?
Social media can be both helpful and detrimental depending on its usage. It can facilitate communication, information sharing, and networking. However, it can also contribute to issues like misinformation, cyberbullying, privacy concerns, and addiction.
How social media affects our life?
Social media can affect our lives in various ways. It can impact our relationships, self-esteem, mental health, and time management. It can also shape public opinion, influence behavior, and provide opportunities for personal and professional growth.
What are benefits of social media?
Some benefits of social media include: a) Facilitating communication and staying connected with friends, family, and communities, b) Providing a platform for sharing ideas, creativity, and talents, c) Offering networking opportunities for personal and professional growth, d) Enabling access to information, news, and resources, e) Supporting social causes and activism, f) Facilitating business promotion and marketing, and g) Fostering global connections and cultural exchang
Related content

Talk to our academic expert!
Language --- English Hindi Marathi Tamil Telugu Malayalam
Get access to free Mock Test and Master Class
Register to Get Free Mock Test and Study Material
Offer Ends in 5:00
Digital Media and Society Essay
The penetration and impact of digital media on society are hard to overestimate nowadays. Digital technology dominates over the traditional one because of being more convenient in use and because of offering a multitude of opportunities to the consumers. Due to this fact, the process of globalization accelerates, making the data more and more universal. Therefore, it can be stated that we are becoming equal in front of digital media: consuming, equally dependant and equally manipulated. This connection is especially topical in the United States, where digital technology is accessible practically for anyone. Digital media have become an egalitarian force in American society.
We will write a custom Essay on Digital Media and Society specifically for you for only 9.35/page
808 certified writers online
Every day millions of people in America face problems, needs, and questions of various natures; and all of them have a single answer. If a student needs some information for studying, they may use sources of the Internet. If a mother finds her baby covered with a rash or has a high temperature, she will be more likely to consult Google than a doctor. If a businessman needs some data to be copied and transmitted immediately, he will use digital cameras and other gadgets.
If some pensioner wants to entertain themselves in their free time, they are going to turn on the TV set and endlessly switch the thousands of channels performed by a digital satellite. And finally, if this essay was to be presented to a great audience, it would be more convenient to broadcast it with the help of digital technologies than to print it thousands of times. Let us face it: digital media has usurped our life; in fact, it became a part of it, the bigger part. It has so far replaced all the means of interaction, communication, education, or entertainment known ever before. And the process of digital media spread is still in progress, as humanity itself stimulates this to happen.
First of all, it is worth stressing the fact that the issue concerns only American society. For if to analyze the world in general, the thesis will lose its viability. For instance, countries of the Third World are too contrastive to the United States in the respect of technological potential. In addition, there still are countries, which prefer traditional radio, television, and newspapers to digital media. American society, a society of consumers in a country that meets the consumers' requirements, is the most likely to be related to digital media.
So what makes digital media so popular? And how does it reflect on society? The preference of digital media today can be explained by its universal form. All the information is coded, which is convenient and much faster to use. In comparison to some traditional technologies, digital media deals with numbers instead of images, voices, and other materials. Manovich accentuates the fact that "an image or a shape can be described using a mathematical function" (Manovich, 9).
Of course, it does not make digital media any more reliable, as far as the numerous copying and transferring of information leads to loss of data. Namely, some scientists have an opinion that "while in theory digital technology entails the flawless replication of data, its actual use in contemporary society is characterized by the loss of data, degradation, and noise" (Manovich, 5). In addition, digital data cannot even be called genuine simply because of having a cyber shape.
But the huge advantage of it is that a combination of numbers is and always will be the most convenient to copy, carry and perform than anything else. Such coding is now studied and demonstrated at any computer course; therefore anyone can try to operate it if needed. This points to the connection between digital media and society: anyone can deal with it with no difficulties.
Indeed, digital media is one of the greatest means of globalization. Mixing different ethnical groups and their mentalities is just one of the numerous processes which are happening due to it today. We use digital gadgets to live our lives, we even prefer virtual money to those we can touch and smell. On the national level, different monopolies spread and become more powerful because of the commercials which are delivered to people together with news and entertainment. This can be treated as an egalitarian force of digital media on the economical level. Besides, there are several other issues that lead to the unity of the nation in different respects.
Another significant feature of digital media is its accessibility. The United States of America, a multicultural country with different nations and ethnic groups, can provide all the citizens with news or any other information which is important for them. And the viability of digital media as an egalitarian force, in this case, is reached with the help of the members of the society. People who speak different languages suddenly start to speak and comprehend English when it comes to the need for technology use.
In addition, even if someone had an extreme need to have the information on their language, it would be more than possible. It is well-known that nowadays the technology managed to even find a way of digitalizing the language, coding, and converting it. Of course, language cannot be translated by a system, but artificial intelligence is very popular and often used in this case.
Another issue concerning language as a factor that became rather flexible due to digital technologies is that digital media offers a special vocabulary that has the same form in every language. Numerous studies have shown the tendency of using such a vocabulary even in real life. It means that everyone who has access to digital media (which practically means anyone who lives in the United States) is at the same time involved in membership of a community with their secret language. This is another example of digital media being a link that unites and equals people. So it remains an open question if the digital media was made universal by technology or by consumers. In any case, people of any age or nation have equal opportunities to access digital media today.
A controversial point about the accessibility of digital media may appear when it comes to its cost. All the technologies seem to develop with an overwhelming speed; the tendencies of miniaturizing and improving can make the digital technologies quite expensive for some of the members of society. It can contradict its theoretical accessibility. But, on the other hand, there are sources that are open to the wide public. For instance, the Internet is one of those universal databases which can be used in any place by anyone.
Talking about the ability of digital media to make people equal, it is worth mentioning the Internet as a web of sites with information, which is divided into sections according to different topics. If several people are interested in one issue, they would probably try to find it on Internet, which is the fastest way. The web usually offers a set of articles, pieces of news, and writings that are the same for anyone who would like to read them.
This means that all the people will be given the same information about one issue, with a possibility which is a few times higher than a possibility of buying the same newspaper or watching the same channel. The information will also be listed on the Internet in the way from the most significant to the least significant, but the point is that the degree of importance is also defined by the system. This issue was also raised in the work of Gillmor, who writes about cable companies that used to decide which package of channels was to offer. The author notes ironically: "Oh, sure, customers had a choice: yes or no" (Gillmor, 5).
Therefore, all the interested appear to be just consumers who take in the prepared information. "Egalitarian" means based on the belief that everybody should have equal rights and opportunities. Even if these rights are repressed or manipulated, the key feature is equality. Negative or positive, the process described above is another demonstration of the egalitarian power of digital media.
The previous discussion can persuade us to make a logical conclusion about the tendency of digital technologies to atomize people. We no longer analyze the information, but just consume it. Moreover, digital technology has robbed people of a chance to perform their creativity. There is no more need of being creative in a world where numbers can replace thoughts. The digital media with its coded voice and image is practically nothing more than just a simple noise.
Anything can be changed, corrected, or even faked. That is why creativity is not stimulated to be developed today, which turns people into an atomized mass of consumers and wipes away any features of individual vision. This can be treated as a personality destroying power, but what it does is uniting all the people and breathing a single idea into them. If people are concerned about a single issue and have the same ideas about it then isn't it a feature of an egalitarian community?
It is also worth mentioning that while talking about digital media as an egalitarian force it means only mental and behavioral equality of people. In respect of actual access to digital media, there are different aspects, most of which were discussed above. But there is also one distinguishing feature about how digital media tends to individualize people. There is something very special about the way we, for example, work with computers. Everyone nowadays has their computer, called Personal, and everyone is likely to sit alone in front of it while working or playing. This model of face-to-screen communication is sole for anyone today and therefore we can say that it makes people equal not only in having access to the digital media but also in the way they do it.
Media, in general, can be characterized as a means of delivery of information to the general public. This includes both news and entertainment, and the latter is much more popular. Digital media, like no other, can provide people with entertainment. Even though twenty-five percent of entertaining sites on the Internet are related to pornography (a sign of egalitarian unity of dissatisfied men?), there are also different readings, images, archives of music, etc.
Every day we download loads of information that can be measured mathematically but which influence is hard to imagine. It occupies, entertains, involves. Online games became so popular that the majority of studies about the impact of digital media are devoted to the analysis of the games' characters, their hidden message, and their influence on players. People in costumes of the characters of games are welcomed to different shows and parades. It seems like the nation has a separate group of heroes, the virtual ones. American children are all equal in playing online games, and the adults – in being irritated by that. And yet it can be derived from the examples given that these entertainments unite the nation.
However, there is also some educational potential of digital media. The infinite sources of information are open to anyone today. Possibility of distanced and combined studying made it easier for students to get a diploma. What is more, anyone can use digital technologies for spreading their information. Undoubtedly, the Internet is much more convenient in use than a real library. Therefore, the new generation is highly unlikely to choose paper books and taking some notes when there is an opportunity of pressing just a few keys. Critical thinking and filtering the information read has been replaced by simple Ctrl C – Ctrl V.
Any student can simply recognize these combinations of keys, which once more points to the egalitarian force of digital media. But there should be no prejudices against modern students who often are considered to be lazy. It should also be taken into consideration that they are often stimulated to deal with digital media more than with the traditional ones. Specifically, academic presentations are always more successful when supported by some digital data: a film or images, which can be presented to the audience.
The students are often given a task to watch or read or find and analyze some articles or other materials which are spread with the help of digital media. In addition, pen and paper nowadays are more and more often replaced with the keyboard and screen. Indeed, the printed information is much easier to hold, transmit, or correct. As a result, even this essay was printed and typed with digital gadgets, and the digital media was a source of ideas for this work. Such changes in information form and value create a model of life and its perception for anyone who uses digital media. Of course, the information can be reliable and useful, but what changes gradually is how people use it.
The invention and development of artificial intelligence is another great issue that has both positive and negative sides. Everyone with no exception is familiar with it, and sometimes people use it undeliberately. For instance, John Mecklin writes about complex algorithms programming, which is "often placed under the over-colorful umbrella of artificial intelligence" (Mecklin, 1). Web sites like Google are very popular and irreplaceable for Americans today. Pursuit of news, entertainment, and a piece of advice are just varieties of one aim – using digital data. We have become addicted to it and much dependent on it, and, which is most striking, this concerns everyone.
Not only was the entertainment and studying digitalized, but also the most important sphere of adolescent life – work. Digital labor is nowadays preferred to all the other kinds of work. To illustrate, we can mention the expression of one of the scientists: "Cultural and technical work is central to the Internet but is also a widespread activity throughout advanced capitalist societies" (Terranova, 34). Does it concern American society? Indisputably.
Even though the politicians may argue about giving an exact definition to American society, there is a capitalist basis that is supported and developed by the digital media. The commercial nature of this media suggests that society is divided into consumers and those who work for consumers, and often these roles coincide. Everybody needs something and everybody has an equal possibility to satisfy their needs. Thus, digital media continues equaling people in all the spheres of their lives.
After an argumentative discussion, it would be relevant to give some predictions for the future. Of course, we have no power to tell exactly how digital media will influence people's life further on. But it undoubtedly will and we are likely to accelerate this process. Even though the images, shapes, and sounds are being coded nowadays, the codes are created and composed by human beings. It can give hope to people occupying technology in the future, but not vice versa.
On the other hand, people can get tired of the traditional ways of working which are left and live it all up to machines. This is very likely to happen, for the progressing of digital technology leaves no chance for conventional media to continue existing. In any case, all the processes connected to digital media development will influence the whole American nation, as far as technology has already become a part of our lives. When it comes to the nation's interests, it is essential that not everyone is concerned about politics, not all the people are communicative or have the same ideas, but everybody is familiar with and interested in digital media. Hence, the only statement which will for sure be efficient is that digital media will always be an egalitarian force in American society.
Reference list
Manovich, Lev "What is New Media" (ch 1 of The Language of New Media).
Mecklin, John "Deep Throat Meets Data-Mining".
Terranova, Tiziana "Free Labor Producing Culture for the Digital Economy". Duke University Press. 2000.
Gillmor, Dan "From Tom Paine to Blogs".
Need a custom essay sample written from scratch by professional specifically for you?
807 certified writers online
Chicago (N-B)
Chicago (A-D)
IvyPanda. (2021, November 9). Digital Media and Society. https://ivypanda.com/essays/digital-media-and-society/
IvyPanda. (2021, November 9). Digital Media and Society. Retrieved from https://ivypanda.com/essays/digital-media-and-society/
"Digital Media and Society." IvyPanda , 9 Nov. 2021, ivypanda.com/essays/digital-media-and-society/.
1. IvyPanda . "Digital Media and Society." November 9, 2021. https://ivypanda.com/essays/digital-media-and-society/.
Bibliography
IvyPanda . "Digital Media and Society." November 9, 2021. https://ivypanda.com/essays/digital-media-and-society/.
IvyPanda . 2021. "Digital Media and Society." November 9, 2021. https://ivypanda.com/essays/digital-media-and-society/.
IvyPanda . (2021) 'Digital Media and Society'. 9 November.
Egalitarian Family in the Western Culture
Egalitarian Society: Goods and Services Pricing
Egalitarianism and Social Equality in Cohen's View
Business Ethics: Managing Corporate Citizenship and Sustainability
Sir Thomas More's Utopia and the Transformation of England
Internet and Everyday Life
"People Like Us" and "Mongrel America" Compare
Terrorism and Liberal Democracy: What We Should Know
Equality or Priority in the Ideal of Equality
Shakespeare's Universality: Here's Fine Revolution
CNN's Coverage of the Recession
Theatre and Society Symbiotic Relationship
David Hendy's Quote on American Radio
American Influence on European Media Through Years
Is It Fair to Cover Famous People's Private Lives in Mass Media?
Talk to our experts
1800-120-456-456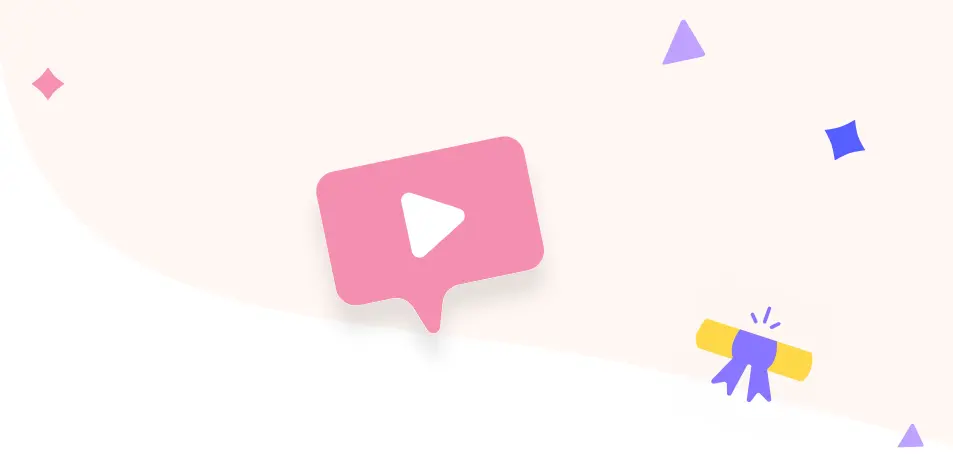 Essay on Social Media
Social media is the communal interaction among people in which they create, share or exchange information and ideas in virtual communities. It has become the basic need and quality of human beings to be social. The spectacular developments in communications and innovative and astonishing entertainment have given access to information and the ability to provide a voice for people who would never have been heard. The current generation is fortunate enough to witness some of the most amazing technological developments ever in history. It has become the rage of this age.
What are Some of the Most Widely used Social Media Platforms?
Simply put, let us understand the factors that have contributed to the popularity and widespread use of social media platforms in recent years. Many observers believe that the number of "active users" has something to do with the situation. This factor has a significant impact on the growth of the organization, its attractiveness, and its participation.
These applications serve as the building blocks for a large number of other applications as well. Currently, Facebook is the most popular social networking site on the planet, with more than 2.7 billion active monthly members worldwide. Each social media platform owned by the same company, including Facebook (the company's most popular forum), WhatsApp, Facebook Messenger, and Instagram, has more than 1 billion monthly active users.
In addition, as the number of people who use social media continues to grow, it becomes increasingly clear how important social media has become in today's society.
Monograph on Social Media Use - An Introduction
People always want to connect themselves with society in some or another way. In earlier days, the modes of communication were limited. People socialized with others in their tracks. Earlier, socializing was narrowed to visiting each other's places, having big gatherings, meetings in clubs, parks, and other public areas.
Now the time has changed. People have minimized their social life because of hectic life and increase in geographical distance and economic concerns. With the arrival of technology, social networking websites and applications have heralded a revolution in the world. It has indeed brought people from all over the globe closer by creating, sharing, or exchanging information and ideas in virtual communities and networks. These social networking sites are based on web-based technologies and create highly interactive platforms. It has gained momentum globally because of its better features, access, frequency, immediacy, usability, and permanence. It has been recognized so widely, and its usage has increased so incredibly today that it has moved from desktop computers to laptops to mobile phones. The platform is undoubtedly easily obtainable and accessible.
Today, every person is addicted to social media, and that too at a glaring speed. Some important social media sites like Facebook, Twitter, etc., have provided us with the prospect to connect with people and foster better relationships with friends and acquaintances with whom we cannot meet personally and share the happenings of our lives. Some tools like YouTube, Instagram, Whatsapp, etc., have provided the platform to share pictures and videos with friends and relatives living in distant places.
B2B social, reviews, and travel sites in social media have made it easy and exciting for people to shop and discuss with friends and others about what they are buying. Some sites offer collective buying offers to give consumers a fun-filled shopping experience.
Social Media and Its Significance
Every person's daily routine involves some kind of social media interaction. Anyone, anywhere, at any time, can connect with you through social media as long as you have access to the internet.
While everyone was confined to their homes, unable to speak with anybody other than family and friends, it is critical to communicate with friends and family during Covid-19 to avoid being isolated. The outbreak resulted in social media being an essential tool for individuals to make entertaining videos and engage in social media challenges and activities, which helped keep people busy during these challenging circumstances.
As a result of the quick rise and extension of digital marketing, social media has played an essential part in this expansion. It's also a fantastic resource for finding information on a wide variety of topics. People may learn a great deal and stay up to date with the newest news worldwide by utilizing this. But there is always a drawback to every good that comes with it, no matter how beneficial. As a consequence, the following are some of the most significant advantages and disadvantages of social media in today's fast-paced society.
Benefits of Social Media
Social media sites are erasing differences in age and class. It has assumed a different dimension altogether through interactive sharing. It has now become a medium of mass reach at a minimum cost. Today, one can benefit from social sharing to build a reputation and bring in career opportunities.
They target a broad audience, making it a valuable and effective tool for society.
It reaches people even in remote areas, and the information is spread like fire.
Distance is no more a limitation because of social media. You are constantly updated with the latest news and happenings in the society and environment through social media websites.
Sites and blogs like Orkut, Facebook, Twitter, Instagram, LinkedIn, and many more have become tools for people to connect across the globe. People can attend live talks or live sessions, or lectures happening anywhere in the world while staying at home.
Teachers and professors can teach on different topics from remote places.
You can now identify great possibilities for a job through multiple social media sites like LinkedIn, Google, Naukri, and job search.
Social media enables companies to use these sites as a network to generate awareness about their product, promote their brand, and increase their sales. It saves the cost of marketing and advertising.
These networking sites on social media provide a comprehensive platform for young aspiring artists to showcase their passion and skills.
Political leaders use the platform of social media for spreading social communication to mass. These days, the political candidates are also communicating with the voters through social media.
Nowadays, a person's fame or popularity is determined by the number of links he has created with these social media sites.
It is an excellent educational tool.
It has the potential to increase public awareness of a range of societal issues.
Due to the speed with which data is transmitted over the internet, consumers can stay current on the latest developments.
Social media can be used to disseminate information to the media.
Additionally, there are some social benefits, such as communicating with long-distance family and friends.
It has the potential to open up incredible career opportunities online.
We believe that social media has a lot of positive effects, but we also recognize that, like anything else, it has some negative ones. Keep reading to gather an idea on the same.
Disadvantages of Social Media
However, social media has caused addiction to users. Despite huge benefits, it has some unfavorable consequences.
Users of social media are becoming victims of fraudulent and online scams that seem to be genuine.
It opens up a possibility for hackers to commit fraud and launch virus attacks.
The productivity of people is getting hampered due to extreme usage and indulgence in these social media sites.
Harmful and disrespectful comments and reviews from employees about the company hamper its image tremendously.
Students, too, are exceedingly active on social media sites these days, limiting them from outdoor activities.
Students indulge in disputes because of these social media, and sometimes school has to resolve the conflicts.
Some sites are used to express personal anger or dispute, due to which a lot of chaos and confusion is created.
Investigate whether it is possible to cheat on tests.
As a result, students' grades and performance have suffered.
Users are more vulnerable to cybersecurity threats such as hacking, data theft, spamming, and other similar crimes due to a lack of privacy.
Social media has both benefits and drawbacks. Using it productively can be a tool of immense help, but over usage can become a silent enemy. Thus, we as users have to learn to balance and not control ourselves by this technology.
FAQs on Social Media Essay
Q1. What do you Understand by Social Media?
Social media is the communal interaction among people in which they create, share or exchange information and ideas in virtual communities.
Q2. How has Social Media benefited Society?
Social media has incredibly benefited society. It has erased the age and class barrier. Social media sites target a wide audience. People can connect with each other from any corner of the world. Distance is no more a limitation. Teachers and students are connecting through social media tools. People find jobs, shop and share reviews and discuss with others. It is a comprehensive platform for people to showcase their talents and passion.
Q3. What are the disadvantages of Social Media?
The disadvantages of social media are that youth is getting hooked to it inappropriately. People are falling into prey to fraudulent and illegal activities. Too much indulgence in social media is hampering the productivity of people. 
Q4. How has Social Media brought a Change in Human's Lives?
In earlier days, humans did not have too many means of communication. This was the reason why they did not socialize much. Even if they did, their socialization was narrowed to meeting their own relatives or friends in a close circle. People could not explore much about what was happening around the globe. The job seekers were restricted to finding jobs through someone or a newspaper. Now, technology has brought a revolution in the lives of people. Distance is no more a constraint for communication. People can communicate with anyone from anywhere in the world. The entire information about what is happening across the globe is available at the touch of our fingertips. Job seekers have not only widened their horizon of finding jobs but also given interviews on social media platforms. Social media has made the lives of people much simpler, easier, and faster.
Q5. In what ways does social media influence our lives?
The emergence of social media has had a considerable influence on people's lives. Using social media in one's everyday life allows one to communicate, interact, and be sociable while also learning about current events, creating a variety of meals, educating oneself, traveling to any place, and taking advantage of many other perks.
Q6. Which social networking sites are the most well-known?
There are several social media platforms where you may utilize Youtube Messenger. These include Facebook, Instagram, Twitter, Snapchat, Whatsapp, and Pinterest.
Q7. Does social media have a role in our overall well-being?
Social media sites have the following roles in our overall well-being.
Social media addiction may cause physical and psychological harm to the person using it excessively, including eye strain, social disengagement, and disturbed sleep.
If you spend too much time fighting and disagreeing, this might harm your health in the long run.
In terms of emotional relationships, social media may be a great way to meet new people and keep in contact with individuals you already know. Building relationships with others is beneficial.
Social media is a veritable informational treasure trove when it comes to staying healthy. This has several benefits. Doubtful information might be just as damaging as not thoroughly investigating it.
Essay on Social Media for School Students and Children
500+ Words Essay on Social Media
Social media is a tool that is becoming quite popular these days because of its user-friendly features. Social media platforms like Facebook, Instagram, Twitter and more are giving people a chance to connect with each other across distances. In other words, the whole world is at our fingertips all thanks to social media. The youth is especially one of the most dominant users of social media. All this makes you wonder that something so powerful and with such a massive reach cannot be all good. Like how there are always two sides to a coin, the same goes for social media. Subsequently, different people have different opinions on this debatable topic. So, in this essay on Social Media, we will see the advantages and disadvantages of social media.
Advantages of Social Media
When we look at the positive aspect of social media, we find numerous advantages. The most important being a great device for education . All the information one requires is just a click away. Students can educate themselves on various topics using social media.
Moreover, live lectures are now possible because of social media. You can attend a lecture happening in America while sitting in India.
Furthermore, as more and more people are distancing themselves from newspapers, they are depending on social media for news. You are always updated on the latest happenings of the world through it. A person becomes more socially aware of the issues of the world.
In addition, it strengthens bonds with your loved ones. Distance is not a barrier anymore because of social media. For instance, you can easily communicate with your friends and relatives overseas.
Most importantly, it also provides a great platform for young budding artists to showcase their talent for free. You can get great opportunities for employment through social media too.
Another advantage definitely benefits companies who wish to promote their brands. Social media has become a hub for advertising and offers you great opportunities for connecting with the customer.
Get the huge list of more than 500 Essay Topics and Ideas
Disadvantages of Social Media
Despite having such unique advantages, social media is considered to be one of the most harmful elements of society. If the use of social media is not monitored, it can lead to grave consequences.
Thus, the sharing on social media especially by children must be monitored at all times. Next up is the addition of social media which is quite common amongst the youth.
This addiction hampers with the academic performance of a student as they waste their time on social media instead of studying. Social media also creates communal rifts. Fake news is spread with the use of it, which poisons the mind of peace-loving citizens.
In short, surely social media has both advantages and disadvantages. But, it all depends on the user at the end. The youth must particularly create a balance between their academic performances, physical activities, and social media. Excess use of anything is harmful and the same thing applies to social media. Therefore, we must strive to live a satisfying life with the right balance.
FAQs on Social Media
Q.1 Is social media beneficial? If yes, then how?
A.1 Social media is quite beneficial. Social Media offers information, news, educational material, a platform for talented youth and brands.
Q.2 What is a disadvantage of Social Media?
A.2 Social media invades your privacy. It makes you addicted and causes health problems. It also results in cyberbullying and scams as well as communal hatred.
Travelling Essay
Picnic Essay
Our Country Essay
My Parents Essay
Essay on Favourite Personality
Essay on Memorable Day of My Life
Essay on Knowledge is Power
Essay on Gurpurab
Essay on My Favourite Season
Essay on Types of Sports
Which class are you in?
Download the App
The Internet and the Media
Regulation of the social media.
In most developed countries, the freedom of the media is enshrined in their respective constitutions. The governments play no role in its regulation following the complexity that has resulted from the emergence of the Internet. However, as much as the media is not regulated in such countries, media agencies have a responsibility to air truthful information abiding by the laws of the land. A person may be held accountable for untruthful or defamatory information aired through any media. The traditional media facilitated the enforcement of laws, which ensured that all released contents remained ethical. However, following the invention of the Internet, which is global in scope and/or does not obey any national borders, the freedom of the media was largely boosted to the extent that the government could no longer regulate what is disseminated online via devices such as smartphones. This section explores the effect of the Internet on the governments' ability to impose regulations.
The Complexity of Regulating Media Industries Because of the Internet
As more countries continue to embrace the new technology, media regulation is proving to be a hectic task for the governments. The anonymity afforded by the Internet and the social media platforms facilitate the sharing of contents that go against the law (van der Nagel & Meese, 2015). For example, social media platforms have led to increased cases of revenge pornography, a situation that is against the law of the land. Revenge pornography has increased in the past few decades, with people using the Internet to post naked images of their lovers in social media platforms, especially after separation or divorce (van der Nagel & Meese, 2015). The action is meant to defame the person in question. Several countries have enacted strict laws to regulate the vice to mitigate violence.
Cases of revenge pornography have been on the rise in many parts of the world. This situation has been brought about by the continued use of technology, specifically the Internet, and the availability of platforms to share such materials. To restrict these kinds of activities, various jurisdictions have formulated laws, using different approaches. These legislations have sort to criminalize and/or outlaw the practice with varying approaches and degrees of success. In the United States, many states have passed such laws to curb the ever-rising cases of revenge pornography brought about by relationships gone wrong. However, as much as such the laws are existent applying mainly to the media, the government has been unable to combat the vice due to the problem of anonymity brought about by the Internet (van der Nagel & Meese, 2015).
In most developing countries, the media has traditionally been under the control of the government due to the lack of democracy. In such countries, people have remained in the dark about most governments' affairs due following media overregulation. The media in such nations could only air contents that are in favor of the government (Graber & Dunaway, 2014). However, following the evolution of the Internet and the social media, many developing countries have been unable to regulate the media. Instead, they are speedily embracing democracy. Democracy is characterized by the freedom of the media. Hence, democracy is compromised in countries where media agencies are under the control of the government. The media heavily contributes to the evolution of democracy since it educates citizens of their rights and freedoms pertaining to the elections and their expression.
Additionally, the media acts as a venue through which politicians communicate with the citizens. Through such interactions, citizens are enabled to propose policy changes, thus facilitating their participation in decision-making. The traditional media was heavily regulated to the extent that it could not achieve the stated purpose. The social media came as a solution to the problem of overregulation since it provides a venue through which citizens can express their opinions freely. For example, in most countries with dictatorial leadership, demonstrations are organized using the social media since the government is deprived of its ability to regulate the Internet-based media platforms. Some of the media platforms such as the social networks heavily contribute to democracy since they provide an avenue through which citizens can interact with each other and leaders to deliberate on certain issues affecting the country's governance. In other words, they bring together people and their leaders. Through such Internet-enabled deliberations, citizens are enabled to make policy suggestions to the leaders without any government interruption since the medium used, the Internet, is beyond the control by the administration. Such suggestions are incorporated during the policy formulation process, thus giving citizens the power to participate in policy formulation.
In the recent past, the globe has experienced a sharp growth in the number of social media users. As opposed to the traditional media in which the identity of a content creator could easily be traced, the Internet-based media facilitates the ambiguity of the source, hence making it almost impossible for any government to regulate what is released to users. Today, governments across the world are unable to regulate the media since citizens are empowered to air the content of their choice. This situation has resulted in increased crime and the advancement of democracy in the less democratic nations as discussed in this section.
Exploitation of Content Producers
The invention of the Internet and the social media websites such as Facebook and Instagram have changed the way people communicate, with the traditional means of communication being replaced by the technology-based platforms. The young generation has specifically embraced social media as a communication tool. They tend to shun the conventional communication channels. A recent survey showed that approximately 80% of the youths in the United States have Internet access while about 70% of them use the Internet at least once daily (Cunningham & Silver, 2013). Besides, the study revealed that most of the adults with Internet access were also members of the social network sites, which they used to interact and/or make new friends. In 2006, out of the total adult Internet users (18-35 years), 17% of them were those who were using any social networking site. This percentage grew to 85% on 2011. However, although Facebook Company earns a huge sum of money from the content that users post, it does not share the profits with the creators of the materials. On the other hand, users use the platform to interact with friends or even earn themselves money, hence partly invalidating the claim concerning exploitation.
Arguments for Exploitation
According to Karl Marx, exploitation refers to a situation whereby an employer fails to compensate an employee for his or her services (Cunningham & Silver, 2013). In the case of Facebook, the owners of the website may be said to be exploitive since they do not pay their content producers. In essence, Facebook users are responsible for creating and sharing their materials. In most cases, the content created by the users benefit Facebook since it adds value to the site. In the recent past, Facebook has recorded an increase in the number of its users, hence making it suitable for advertising. More and more companies are using it to advertise their products, a situation, which earns Facebook a huge amount of cash. However, as much as the company fully relies on the content created by users to make money, such people are not paid for their contribution.
Another argument that is used to support the idea that Facebook is exploitive is that it uses personal information given by users for personal gain. Facebook requires all customers to give their personal information when subscribing to be members. Such information includes a person's age, gender, marital status, and religious affiliations (Cunningham & Silver, 2013). Based on such information, the company is able to divide people based on their demographics to help businesses in targeting the right client. For example, the company has been accused of using information regarding users' marital status to help marketers in the fashion industry to promote their products online. By helping businesses to identify their target customers, the company earns money in exchange. In the recent past, the company's income has grown tremendously. However, it has been reluctant to give back part of its earnings to the users.
Arguments against Exploitation
The social media has changed the face of the contemporary business in many ways. One of the impacts revolves around interaction with customers. Many people today tend to make reviews after purchasing a certain product or service. Contrary to the past where such customers would communicate their experience through a word of mouth, reaching only a few customers, nowadays, the communication is in the form of assessments. Facebook has specifically been an important platform for such communication. It is alleged that an average Facebook user has about 350 social friends. Hence, a review will instantly reach a huge population (Tyler, 2012). A positive review will prompt readers to test the product and equally share their experiences.
On the other hand, a negative review will drive away prospective customers. The other impact that the social media has on customer relations is that it helps to create loyalty among customers. Some businesses today have created a group of loyal customers in the social media who help to market their products cost-free. This strategy has the effect of reducing the overall operation costs since the business may not incur high expenses for placing ads with other mediums such as the highly expensive print media. Lastly, social media has influenced the entire business transactions between the seller and the buyer. In most cases, buyers tend to communicate about the product through social media. Buyers may demand information about a product. They expect a response within the shortest time possible. Therefore, as much as the Facebook owners do not directly pay content creators, they benefit greatly from the media, hence disputing the view that Facebook exploits its users.
Tyler (2012) argues that the social networks are a good tool for knowledge management among firms. Knowledge management encompasses the collection, processing, storage, and the conversion of data into useful information that can be deployed to inform the decisions of a firm. Knowledge management (KM) has become an important tool of management in the contemporary business environment, owing to the stiff competition that characterizes the market. Initially, the concepts of KM were not popular in the business world. However, in the past few decades, they have gained momentum since each business seeks to outsmart the other in the specific industry. Firms are today increasingly using social media to improve their products and services based on the customers' reviews (Tyler, 2012). In this age of increased use of the social media, customers tend to make reviews about their experience after making a purchase. The reviews often include the positives and negatives. Firms are also encouraging customers to air their concerns about a product to gain insight of their extent of satisfaction. Through such reviews, companies are able to seal the gap in customer satisfaction through innovatively integrating customers' reviews when designing or improving a product. Therefore, the argument about user exploitation is not valid.
Facebook is one of the social media platforms that earn a lot of money from advertising. The company has a large following from different parts across the world, hence making it suitable for advertising. The company has been accused of using its large following and the content created by users to make money, which it does not share with the creators. However, while the users of Facebook may claim they are being exploited, the allegation may not be valid since the company also allows users to interact freely without charging them. They can create and post anything through the platform. This situation gives users the freedom of expression. The content may also be designed in a way that earns the users money.
Benefits and Problems of Internet-enabled Flexible Working Arrangement
In the recent past, more companies have realized the need to use the Internet to facilitate remote working. Remote working refers to an engagement in which an employee operates from outside the office using the new technology. This shift toward Post-Fordist immaterial labor in the information economy was originally hailed as bringing more flexibility for workers. Employees also argued that the shift was freeing them from tight control by companies' heads. However, it has resulted in the emergence of precarious gig work and the primacy of unstable short-term contracts. Computers and the Internet, at large, have specifically changed the face of modern jobs since they facilitate communication between employees and the company from remote locations. Hence, as this section reveals, the flexible working environment has its advantages and disadvantages.
Benefits of Internet-enabled flexible Working Arrangement
Internet-enabled flexible job atmosphere has exclusive advantages, challenges, and prospects in the media sector. To begin with, employees are the major recipients of a flexible working environment. For example, they stand a chance to operate from any place at any time of the day. Another advantage that technology-based working has is that it helps to speed up the process of problem solving within the organization. In any organization, communication is needed to solve the various problems affecting its operations (Ashari, Heidari, & Parvaresh, 2014). Solving problems in a firm requires consultations among stakeholders to facilitate the adoption of informed decisions. In the absence of a sound communication system within a company, problem solving would be a hectic task that can result in inefficient decisions. The manual communication systems involve holding roundtable meetings with stakeholders to deliberate on the possible courses of action available to a firm. Such meetings are time-consuming since they require members to be personally present. Technology creates a communication system within a firm based on some of the most up-to-date messaging and collaborative apps, which are supported by the Microsoft Exchange 2007 Enterprise Edition that allows staffs to communicate with each other without having to meet (Lehdonvirta, Hjorth, Graham, & Barnard, 2015). This situation, which facilitates fast communication between employees and the executives, eliminates the need for employees to be personally present in the meetings. This situation not only saves time but also increases employees' flexibility.
The other way that companies increase their efficiency through technology is by promoting knowledge availability. IT-based working offers a platform on which information can be created and stored for retrieval by the employees anytime, anywhere, and from any device. The availability of such information ensures that employees remain updated concerning the business operations, hence increasing their productivity. Additionally, it ensures that business operations are not stalled by the absence of technical expertise by any of the employees in the company (Ashari et al., 2014). Anytime employees have trouble when executing a certain task, they can consult their colleagues for support or open the databases for the relevant support. The availability of such information and support ensures that workers are highly productive, hence averting the stoppage of operations on the grounds of lack of sufficient information regarding a particular operation. Besides, such information promotes organizational learning, ensuring that the employees are regularly updated about the emergence of new business practices.
Time saving is another benefit accruing to the firm because of the embracement of IT-based working. Initially, employees would waste a lot of time going from one department to the other to collect information regarding the business tasks. The introduction of IT-based communication systems eased information sharing, thus enabling departments to communicate with each other without the employees having to personally move from one work station to the other to collect the relevant information. Manual sharing of knowledge may be hectic. It may involve workers going from one department to another to obtain such information. Its time-consuming nature may cause disruptions to the ongoing operations (Lehdonvirta et al., 2015). Communication between departments is essential for streamlining business operations since it facilitates the sharing of knowledge, hence enhancing efficiency. Additionally, it offers a platform through which employees may present their grievances to the top managers. This situation averts instances of resistance from the workforce. Interdepartmental communication also empowers employees to contribute to the decisions of the firm. It may help managers to detect deviations from the set business norms and practices. Therefore, engaging employees in the decision-making processes not only averts resistance from them but also motivates them to work hard to accomplish the goals they have set for themselves.
Problems of Internet-enabled Flexible Working Arrangement
One of the challenges evident in a remote working setting is that it presents challenges regarding work-life balance. Although employees who work from their homes tend to have more hours to do their personal tasks, the lack of a predetermined schedule may complicate the work of the concerned employees. Lehdonvirta et al. (2015) argue that employees who work from home are forced to work late night due to lack of properly defined schedule. The other problem that is associated with remote working is that it may inhibit teamwork and group learning. While the traditional work arrangements allow employees to physically interact with each other at the workplace, remote working does not support personal interaction among employees (Ashari et al., 2014). Physical meetings among workers promote peaceful coexistence, hence fostering teamwork. Additionally, it helps to eliminate diversity issues, which may lead to better performance of the company.
Present-day companies work under the extensive pressure of finding ways that will enable them to remain aggressive and appropriate in their lines of business. As a result, it is vital for them to ensure that workers are not only as industrious as possible but also accessible on-demand any time of the day. Besides, following the extensive nature and demand of particular sectors, including the evolving technological setting, the need for a flexible job plan is not only a requirement for workers but also pertinent to companies capacity to maintain their competitive edge. Remote working refers to an arrangement in which an employee works from outside his or her office using a computer and the Internet. In the recent past, this practice has increased tremendously since firms seek to increase efficiency and/or reduce operations costs. Many advantages are associated remote working, including fast decision-making, increased flexibility, and increased customer support. On the other hand, the disadvantages include work-life imbalances and inhibition of teamwork. The advantages and the disadvantages have been discussed in details in this section.
Ashari, H., Heidari, M., & Parvaresh, S. (2014). Improving SMTEs business performance through strategic use of information and communication technology: ICT and tourism challenges and opportunities. International Journal of Academic Research in Accounting, Finance and Management Sciences , 4 (3), 1-20.
Cunningham, S., & Silver, J. (2013). Screen distribution and the new King Kongs of the online world . Berlin, Germany: Springer.
Graber, D., & Dunaway, D. (Eds.). (2014). Mass media and American politics (9th ed.). Washington, DC: CQ Press.
Lehdonvirta, V., Hjorth, I., Graham, M., & Barnard, H. (2015). Online labor markets and the persistence of personal networks: Evidence from workers in Southeast Asia. Web.
Tyler, A. (2012). Welsh Libraries and Social Media: A survey. Ariadne . Web.
van der Nagel, E., & Meese, J. (2015). Reddit tackles "revenge porn" and celebrity nudes. The Conversation . Web.
Cite this paper
Chicago (N-B)
Chicago (A-D)
StudyCorgi. (2021, May 5). The Internet and the Media. Retrieved from https://studycorgi.com/the-internet-and-the-media/
StudyCorgi. (2021, May 5). The Internet and the Media. https://studycorgi.com/the-internet-and-the-media/
"The Internet and the Media." StudyCorgi , 5 May 2021, studycorgi.com/the-internet-and-the-media/.
1. StudyCorgi . "The Internet and the Media." May 5, 2021. https://studycorgi.com/the-internet-and-the-media/.
Bibliography
StudyCorgi . "The Internet and the Media." May 5, 2021. https://studycorgi.com/the-internet-and-the-media/.
StudyCorgi . 2021. "The Internet and the Media." May 5, 2021. https://studycorgi.com/the-internet-and-the-media/.
StudyCorgi . (2021) 'The Internet and the Media'. 5 May.
This paper, "The Internet and the Media", was written and voluntary submitted to our free essay database by a straight-A student. Please ensure you properly reference the paper if you're using it to write your assignment.
Before publication, the StudyCorgi editorial team proofread and checked the paper to make sure it meets the highest standards in terms of grammar, punctuation, style, fact accuracy, copyright issues, and inclusive language.
If you are the author of this paper and no longer wish to have it published on StudyCorgi, request the removal . Please use the " Donate your paper " form to submit an essay.