My Personal Philosophy of Life
Show More 1. My philosophy on life is that you should live while you are alive and you should give others that same privilege. We shouldn't judge people for the choices they make, because we all make bad decisions. You should do what you want with your life, as long as it makes you happy and causes no harm to others. Happiness is all we can hope for in this world and we have to strive to achieve it. We should help people when we can and graciously accept failures when we have to. 2. The best way for people to live is to work hard and strive for success. People should be compassionate towards others and live life to the fullest. We have to make and maintain friendships. We have to try to advance in our careers and raise families. We have to try and help …show more content… Being a good person means being a considerate person who thinks about the consequences of their decisions and the effects of their actions on others. Good people take care of themselves and their friends and try to make personal relationships a priority. Good people also tend to take the high road and be the bigger person in an argument. Generally, they will work to meet important deadlines and be helpful when they can. They try to succeed and take their work very seriously. They are good friends to others and try to treat everyone with respect. 4. Good people aren't always moral people. This is because moral people seem to be more concerned with rules and laws and are sure to follow them. Good people, in my opinion, do what they think they must to do what is right. For an example, if a moral person saw a homeless man taking food from a store, they would probably have him arrested because stealing is against the law. But, a good person may offer to buy the food for him, because they feel it is the right thing to do. Moral people may often feel that they are better than another person because of their tendency to follow the law on all …show more content… I'm not exactly sure what to expect from this class, but I know that I will definitely learn something new as I haven't ever studied philosophy. I expect to learn about the Greek philosophers and their philosophies. I hope to gain insight on the true meaning of life. Perhaps I will be able to apply these learnings to my everyday life. For example, this class may change my opinion of human existence. I may learn something in this class that totally changes my view of this world. And, frankly, I hope I do. 8. As you know, my name is Samantha Foutch. I am seventeen years old and I live in London, KY. I graduated high school in May 2016 and this is my third semester of college. In my free time, I love to sing, read, watch TV, write, and draw. I also like to spend time with my family and play with my dog. In the future, I hope to be something great. I still haven't pinpointed exactly what I want to be. I know that I want to improve people's lives and make others happy. I have been inspired by people who make me feel better when I'm upset and I want to help people. I want people to remember who I
Related Documents
Kenneth feinberg's wtc victims: what is a life worth.
Life is a very broad, difficult topic to speak about. Often times, people have conflicting thoughts on what they think the value of life is, what the point of life is, or what life is really supposed to mean. Should it be based off of materialistic possessions? Should who a person is or what they do with their life define them? Or should humans simply live as they desire and not put a price tag on another person until after they are dead?…
Personal Narrative: Mission Springs High School
I am Elizabeth Taylor, I am a senior at Mission Springs High School. I am seventeen years of age. I am the oldest of seven grandchildren and three siblings, so you can imagine how much pressure is on me to be the "perfect role model" for the younger generations. I had a pretty good life, if I could say so myself. Besides my Dad deciding to take himself out of my life simply because my family wasn't enough for him might have been a bit of a downer, but other then that life is good.…
Does Theodicy Exist
Theodicy is essentially trying to state without any room for error why god allows for evil to exist in the world and what good can come from it. The word theodicy has existed for approximately 300 years leaving it open for massive amounts of interpretation and not only that but its mere existence as a form of rebelling against the churches as it is not necessarily within religious books. Of course if one finds certain words and interprets them how they want it could be said that it is found in the book. This leads to ones interpretation of mass killings or genocides and why god allows them to exist.…
Compassion And The Individual, By Tenzin Gyatzo
They have good morals and does what's right in the eyes of most people even if it makes you unpopular. One also helps others who are less fortunate and may not be able to help themselves. In "Compassion and the Individual," Tenzin Gyatzo, the fourteenth Dalai Lama, describes a good person as one who is happy, content, loved, compassionate in their life. What does it mean to be a good person.…
College Admissions Essay: A Career As A Software Engineer
I was born on a cold winter night, in a hospital, late January, in my native town, Dallas, Texas. I do not remember much of my early childhood, but my Mom said that I was a smart, quiet and creative child. Then again, that is what every mom says. Fortunately, being smart and creative has benefited me through the years of elementary and secondary education.…
9/11: The Value Of Life
People's lives are worth it when family and friends are always there for you and supporting you on any decisions you make. Also, making life worth living is when you have something to live for like a job you love so much. On the other hand, there are people that don't care about their own life or other people's lives. In addition, I think that people should live their days like it's their last. People should enjoy their lives.…
Personal Philosophy Of Life Research Paper
Individual Presentation Unit Personal Philosophy of Life There are two religious beliefs in my family, Muslim and Christianity. It is understood by our family members that we express our differences of religious beliefs in a loving and respectful manner. In some ways, Muslim and Christian faith are very similar because they both are family oriented. In comparison, followers of both religions observe traditional festivals and holidays Muslims celebrate the nineth month of fasting called Ramadon http://www.religionfacts.com/islam/holidays. Some Christians bring in the new year by observing the first of the month to fast.…
Dance Application Research Paper
Did you ever wonder what your purpose of living was? My philosophy has been to live life to the fullest with purpose, strength, and meaning without fear or judgement; to be involved in as much as one can. From as long as I could remember, I always had to be doing some type of activity such as dancing, playing sports, or simply learning. In addition, without being a well-rounded individual, and most evidently, student, my application would be incomplete. To begin, dancing and athletics have been the most meaningful and important aspects of my life.…
Personal Narrative: I Am Shyeanne Elizabeth Ward
Who Am I? I am Shyeanne Elizabeth Ward. As of right now, I am 17 years old. I have brown hair, I´m 5´4¨, and i've got brown eyes. I live in Benton, Arkansas in a little neighborhood with my family.…
How My Small Town Has Impacted My Life
I was born in a small town in Mississippi on April 2, 2001. I am now a sixteen year old Junior at a small, local private school, of about 250 students. I am actively involved in my local church, where I am apart of the youth group and the choir. I have been a member of my school's softball team for five years and the track team for three years. In my spare time, I enjoy baking, singing, doing photography, doing anything outdoors, and spending time with my friends and family.…
Science Olympiad
A good person has various characteristics that allow him or her to shine through. The person might have leadership skills, is able to manage time well, or able to motivate him/herself and others. As a nominee for Boys State in Sacramento, CA, I, Justin Tam have good leadership skills, is able to be self-motivated, and is a good student in and out of school. One trait that I have that is important for a Boys State person is good leadership skills.…
Kant's Theory Of Moral Goodness
The phrase 'moral goodness ' is one that is plagued with ambiguity. How do you define 'moral goodness '? The vagueness of the term has resulted in vast and varying definitions of the term, for every man believes themselves an expert complained Socrates regarding this issue . Every moral experience involves 'moral goodness ', with the decisions, actions, and potentially results all playing a role in determining whether a moral decision achieves this status or not. Its role within experiences is deeply intertwined, making is difficult to isolate 'moral goodness ' and extract it from scenarios and the context.…
My Philosophy Of Utilitarianism
What best describes me in the moral philosophy when making conclusions that best represents my personal and workplace when making decisions is Utilitarianism. Utilitarianism is defined as an individual decides on decisions based on everyone. "Utilitarianism is a form of consequentialism because it rests in the mind that it is the consequences or results of actions, laws, policies, and so on that define whether they are good or bad, correct or wrong" (Fieger, 2014). Agreeing to our text Utilitarianism individual is concerned for the majority and decides based on what is right and what will benefit others (Ferrell, Fraedrich & Ferrell, 2013, p. 158). I am a type of person that wants the best for everyone.…
Synthesis Essay: Should People Live A Normal Life?
In today's society, there has been a standard set to live a normal life. People expect high schoolers to continue on to college, get a high paying job after graduating, then marry and have a family. This normal life is a very high standard for some people, and for them to be expected to do that may lead them to depression or hopelessness. Unintentionally, society has formed the perfect life for someone to live, making others push towards this goal, which they may not be able to achieve. It is important to live your own life, and not give in to what society thinks someone should be.…
Reflection On Martin Luther King's Letter From Birmingham Jail
Introduction Before taking this class, I had never taken any other philosophy class. Since I had not taken any other philosophy classes, I did not know what to expect. Being a 400 level class, I felt that it would be extremely difficult for a first philosophy class. However, I did not find it to be that difficult at first.…
Ready To Get Started?
Create Flashcards
Mobile apps
Facebook
Twitter
Cookie Settings
Home — Essay Samples — Philosophy — Philosophy of Life — A Glimpse into My Personal Philosophy of Life

A Glimpse into My Philosophy in Life
Categories: Personal Philosophy Philosophy of Life
About this sample

Words: 468 |
Published: May 22, 2022
Words: 468 | Page: 1 | 3 min read
Life's journey is a labyrinth, shaped by unpredictable twists and turns. Our actions, whether subtle or profound, script our unique narratives. This essay delves into personal philosophy and self-discovery, akin to the wisdom of Socrates. It highlights the significance of family, the pressures of academia, and the pervasive habit of comparing one's life with others. Envy distorts our perception, blinding us to the fact that every life we observe is but a chapter in a greater story. Experience emerges as the greatest teacher, shaping character and enriching our memories. Socrates' timeless wisdom to "Know thyself" encourages self-discovery amid life's trials and tribulations. Hardships and failures are not defeats but stepping stones to wisdom. The essay narrates a personal journey marked by adversity, despair, and ultimate self-realization. The author's courageous battle reflects a spirit akin to Socrates' call to "look at oneself." Self-awareness becomes a powerful shield against external judgments.
My philosophy in life essay
Works cited.
Long, J. C., & Foreman, S. L. (2017). Life and meaning: A philosophical reader. University of California Press.
Soccio, D. J. (2016). Archetypes of wisdom: An introduction to philosophy. Cengage Learning.
Solomon, R. C., & Higgins, K. M. (Eds.). (2019). The big questions: A short introduction to philosophy. Cengage Learning.
Nozick, R. (2013). Philosophical explanations. Harvard University Press.
Thiroux, J. P., & Krasemann, K. W. (2019). Ethics: Theory and practice. Pearson.
Plato. (2013). The trial and death of Socrates : Four dialogues. Hackett Publishing.
Nietzsche, F. (2010). Thus spoke Zarathustra. Penguin.
Sartre, J. P. (2012). Existentialism is a humanism. Yale University Press.
Irwin, T. H. (2016). Plato's moral theory: The early and middle dialogues. Oxford University Press.
Popper, K. R. (2014). The open society and its enemies. Routledge.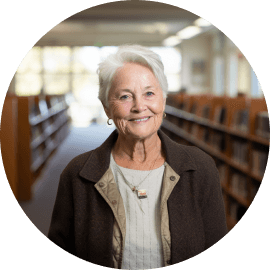 Cite this Essay
Let us write you an essay from scratch
450+ experts on 30 subjects ready to help
Custom essay delivered in as few as 3 hours
Get high-quality help

Dr. Karlyna PhD
Verified writer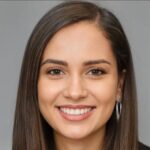 + 120 experts online
By clicking "Check Writers' Offers", you agree to our terms of service and privacy policy . We'll occasionally send you promo and account related email
No need to pay just yet!
Related Essays
2 pages / 839 words
1 pages / 670 words
3 pages / 1433 words
3 pages / 1577 words
Remember! This is just a sample.
You can get your custom paper by one of our expert writers.
121 writers online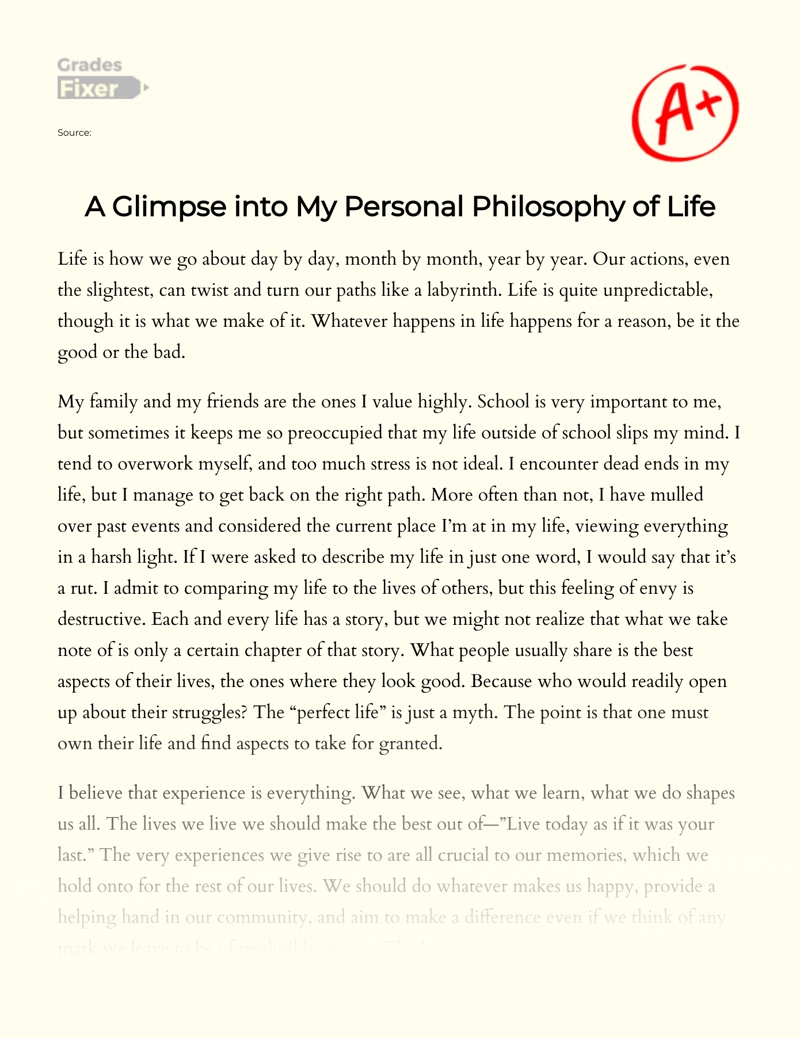 Still can't find what you need?
Browse our vast selection of original essay samples, each expertly formatted and styled
Related Essays on Philosophy of Life
The question of the meaning of life has been a timeless and profound inquiry that has intrigued philosophers, thinkers, and individuals throughout history. In this essay, we will delve into the philosophical exploration of the [...]
Escapism is a phenomenon deeply ingrained in human nature, offering a respite from the complexities and challenges of everyday life. The desire to retreat into alternate realities, whether through literature, entertainment, or [...]
Life is a precious and fragile gift that we often take for granted in the hustle and bustle of our daily routines. It is easy to get caught up in the challenges and stresses of life, but it is essential to remember that each day [...]
Defining a purpose in life is a topic of great significance, which is discussed in this essay. Life is truly a remarkable gift that offers us innumerable opportunities for growth and fulfillment. However, it is up [...]
In this paper I shall briefly define what induction is and attempt to explain David Hume's problem of induction through examining the thre most common problems of induction, which are, the problem of the uniformity of nature, [...]
Color is helpful in communicating your message because it draws attention, sets the tone of the message, and guides the eye where it needs to go. It presents a sense of direction and recognition that people can identify and [...]
Related Topics
By clicking "Send", you agree to our Terms of service and Privacy statement . We will occasionally send you account related emails.
Where do you want us to send this sample?
By clicking "Continue", you agree to our terms of service and privacy policy.
Be careful. This essay is not unique
This essay was donated by a student and is likely to have been used and submitted before
Download this Sample
Free samples may contain mistakes and not unique parts
Sorry, we could not paraphrase this essay. Our professional writers can rewrite it and get you a unique paper.
Please check your inbox.
We can write you a custom essay that will follow your exact instructions and meet the deadlines. Let's fix your grades together!
Get Your Personalized Essay in 3 Hours or Less!
We use cookies to personalyze your web-site experience. By continuing we'll assume you board with our cookie policy .
Instructions Followed To The Letter
Deadlines Met At Every Stage
Unique And Plagiarism Free
Call us Topics in English
Privacy Policy
terms of use
Topics in English Topics in english to learn and fluent pronunciation and writing and facilitate conversation between you and others, whether in school, work or daily life
Philosophy in life essay
Last updated Monday , 13-11-2023 on 09:53 am
Philosophy in life essay, It is important to know how to write philosophy in life essay, what ideas you can have about your philosophy of life, and the meaning of  philosophy in life.
We will present several models of a short essay, and a long essay on the philosophy in life, that you can benefit from in defining the philosophy of life, and writing a graph or an essay on your philosophy in life.
It may seem like a difficult topic, but we will mention a large number of ideas that will help you write this topic, and we will take into account that the topics are diverse to suit all educational levels.
When we think about our life, and what is the philosophy in life, we find that the best philosophy that we can follow is commitment to virtue, and that a life appropriate to nature is a life of virtue, because human happiness does not come from doing what suits him only, but rather comes through his compatibility with nature with all its components. .
When we look at the universe and contemplate it, we feel the greatness of the Creator, as everything was created with great precision and harnessed for the service of man.
Allah  has honored man and made him distinguished by reason and thinking, and made everything in the universe subjugated to him, and he sent his messengers to people to teach them good manners and guide them to goodness.
Philosophy of commitment to divine laws (commitment to virtue)
It is logical that the philosophy of life is to adhere to the heavenly laws because they contain all the good for humanity.
We must realize that each of us has a mission and a goal for the reconstruction of the universe, and he must perform his duty perfectly.
We find that many philosophers (the sages) call for the superiority of the mind, and that there must be a commitment to the rules laid down by the mind.
In fact, there is no contradiction between elevating the status of the mind and following the heavenly laws, because the mind will guide man to the existence of the Creator, who created man and created everything in this universe for the sake of man.
Each person tries to find for himself a philosophy or principle to follow in his life, and the philosophy in life may change according to age or according to the experiences gained.
Among the sayings of the wise, which some may adopt as a philosophy for them at some point in their lives, are the following:
The sayings of the wise in the philosophy of life
"When I build a team, I look for people who like to win, or people who hate to lose": This is a good philosophy in life because positive people will give you strength and help you achieve success easily.
"Life is to live in danger and try to get rid of it" In fact, a person does not feel happiness except when he makes an effort and achieves a dream he did not expect to achieve. Also, competing with others to win what we wish is the secret of happiness.
"To get to the top, you have to look at the sky to know how high the top is" : This principle makes you plan well to reach your goal because it is difficult to obtain.
"All the darkness of the world cannot extinguish a single candle" : This principle encourages optimism, not despair, and adherence to your principles, even if they are contrary to the principles of others.
"It is the wise who benefit from advice" : Every day we must benefit from the advice or experiences of others, as life is a collection of personal experiences in addition to the experiences of others.
"Happiness stems from your creative and developed effort" : The distinction and difference from others is what makes us feel that we have achieved an achievement.
"Responsibility is the commitment of a person in his words and actions": It is important for us that the philosophy in life is to be a responsible person, because that will make you valuable in your community.
"You must be an influencer" : There are influential people who make civilization, and their names remain written in letters of light throughout history, so be one of them.
"The constant thing in life is constant change" : This principle is important in everyone's life, and it makes us put up with some bad things because they will not last.
"Life is a ladder, some ascend its steps and some descend": This philosophy makes us always try to do our best to be with those who climb the ladder of life.
"Have enough flexibility to implement your plans, as circumstances always change": This philosophy makes us moderate in all our actions, because change is an essential feature in all cases.
"Having a mission in life is what successful people have in common": This philosophy makes us define our goal and what benefits we will get from achieving that goal.
The philosophy in life essay is an important topic because it makes you think a lot about the purpose of your existence in this life, and how to live this life happily.
Therefore, we must benefit from the opinions of others and take from their opinions what is commensurate with rational thinking.
We must realize that our philosophy in life is a changeable and unstable matter, because each age stage has its own philosophy that achieves your goals at this stage, and then this philosophy changes as your knowledge and experience increase.
your own philosophy in life essay
There is no doubt that every person has a philosophy in life, of which he is fully convinced. My philosophy in life is that we only have one chance to live, we must make the best use of it, and we must find the path of happiness and walk it without fear.
There is no doubt that our life, no matter how long it is, is a short period, and we should not waste our life searching for troubles and strife, but we must live happily, express our feelings freely, and stay away from everything that causes us harm.
Happiness does not require money, but rather requires good souls, satisfied with the blessings they have. Happiness may be found in helping others, and we may find it in family bonding, and we may find happiness with friends, reading a book or practicing a hobby that we like.
Therefore, we must know what makes us happy and do them without hesitation as long as we do not violate our religion.
Meaning of life philosophy essay
The meaning of the philosophy of life varies from person to person, but I believe that you should be an effective person, and as long as I am alive, I should be an effective person of value, and I should be happy and useful to others as well.
There is no doubt that influential people are worthy of humanity, and their names will remain immortal through the ages, when the change was made by them.
This change may be an intellectual, economic or cultural change, but in the end, this change was the cause of human progress and development.
In order to be an influential and effective person in your community, you must be knowledgeable about the problems of your community, and you must have innovative solutions to these problems.
Effective people are people who have the quality of leadership, and who can persuade others with their ideas.
My Philosophy in Life Short Essay
My philosophy in life is to stay away from everything that hurts me, and that protecting the body from pain, and getting rid of anxiety and disturbances are the secret of happiness.
This became my philosophy after I fell seriously ill and felt pain all over my body. At that time, I realized that I could not enjoy anything in life while I was in pain, and I realized that health and getting rid of pain is a great blessing that we should thank Allah for. We must be happy in order that we are in good health.
Our philosophy in life changes with the adversities we are exposed to, sometimes we do not realize the importance of what we have until after it is lost from us, and we hope it will come back again.
So my philosophy in life is to be happy because I am healthy and can work, learn and spend good times with my family.
Philosophy in life as a student essay
My philosophy in life is that everyone needs someone to help him, but if you reach the top, you must remember who helped you. It is not a shame to ask for help from others, especially those with experience.
It is also not a shame to benefit from the experiences of those who preceded you, because life develops as a result of everyone's cooperation, and the use of all experiences. But you must acknowledge the favor of others and their efforts with you.
When you achieve your goal and reach the top, remember everyone who helped you and stood by you, and thanked him in a proper way.
Respecting the effort made by others is a duty, and acknowledging their gratitude is an important matter that brings happiness to their hearts and makes them feel appreciated and proud.
My philosophy in life is to learn from mistakes and turn failure into success. Failure is defeat, but it helps us plan for greater success. I gained this philosophy when I failed last year.
In fact, I grieved for a while, but I decided to be serious about my studies and to make a plan to succeed with excellence.
Indeed, I was able to turn my failure into a resounding success, so that all my family and friends did not expect me to be so superior.
Some bitter experiences give us strength, make us show our true potential, and discover ourselves. Therefore, my philosophy in life has become that failure is the biggest incentive of success.
We must discover our capabilities, and use these capabilities to achieve lofty goals that make us valuable in our society.
My philosophy in life essay
My philosophy in life is "If you don't fail, you won't be successful" . In fact, the best success you can achieve is the success that you failed to achieve previously, because when you fail, you have a feeling of challenge, this feeling highlights your hidden qualities, which you may not realize that you possess these abilities.
In addition, the feeling of happiness when you achieve the goal that you failed to achieve before is a very different feeling, as your confidence returns to you, and you prove to everyone that you are capable of challenging difficult things.
The philosophy of turning failure into success is a philosophy that makes you accept failure, make plans and stick to them. Failure may make you a completely different person. You can learn from failure many things such as planning, discipline, patience and other good manners.
Examples of philosophy in everyday life essay
I love a challenge and my philosophy in life is to do the things I don't think I can do. In fact, I do not feel happy when I complete an easy job, for example, my success in my studies must be distinguished, I must be the first in my class, and I must obtain the final grades.
And I have to win the school competition, the football team I play in must win, and so on. I like to do whatever is difficult, and I like to be distinguished from others.
A person feels happy and proud when he accomplishes a job that he thought was difficult to accomplish. Doing difficult things increases our determination to defy the odds, and makes us stronger and more confident in ourselves.
Personal philosophy of life
My philosophy in life is that running away is the only reason for failure, we encounter many problems every day, and when we face these problems we will find a solution to them, but if we run away, the problems will become more complicated, and we will never be able to solve them.
Life is not easy, because we deal with many people, and each of them has different characteristics. The difference in customs, traditions and ideas results in problems. If we escape from these problems, we will not be able to deal with anyone.
But when we discuss with them, we will reach solutions to these problems, and thus we can deal with others and benefit from their experiences. Running away will never help.
Philosophy in life example essay
I believe in the philosophy that what we get easily will be lost easily, so I hate cheating and always try to make my success the result of my effort. Stealing the effort of others is a bad thing and will not benefit us.
Even if we achieve success as a result of cheating or stealing the efforts of others, it is certain that this success will not last long. Therefore, I rely on myself to get my lessons, and I do my best to succeed with excellence.
Success may be easy, but for this success to continue, it is something that requires a lot of effort. So my philosophy in life is that things that we get easily get lost easily as well. While the things we work hard to obtain will be of great value to us.
My philosophy in life as a teenager essay
Everyone has convictions and principles that he believes in, and my philosophy is that honesty is always the way to salvation, and the truth represents a relief from pain. I am an honest person and I hate lies and I do not like liars.
In adolescence, there are many wrong actions, and adolescents resort to lying in order not to receive punishment or to obtain things that are not their right. But they should know that lying will be a habit for them, and that he who lies once will lie many times.
As for honesty, it is the way to salvation, because you will admit your mistake, and therefore you can benefit from the advice and guidance of those who are older than you, and do not repeat the same mistake. Also, honesty creates trust between you and your family, and thus you can get their support for you.
Philosophy of life definition
The philosophy in life is a set of principles that an individual believes in, adheres to, and applies in his life. Often the philosophy in life changes from one person to another depending on the environment in which he grew up, and according to what he needs.
And I believe in the philosophy that says if you do nothing to get back what you lost, you can't keep anything else. This principle applies to everything in my life, when I lose something I must gain something from it, and when I achieve success I must preserve it, so that no other competitor can take it from me.
Also, the money I earn should not be spent on things that do not benefit. I am a person who loves competition and I love success and excellence, and I never like to lose the success I have reached, and therefore I always develop myself in order to maintain the success I have achieved, whether in my studies or my work.
Personal philosophy of life examples
I believe in the philosophy that great discoveries require the cooperation of many people. "A single hand does not clap." In fact, this principle makes us benefit from the experiences of others, and all sciences have developed and advanced as a result of benefiting from the experiences of the previous ones.
Great discoveries are the development of previous ideas and inventions, and working in a team is much better than working individually, as each person in the team provides us with new experiences, and the sum of these experiences is a great discovery that many people contributed to, whether they are from one country Or from different countries.
I always prefer to work in a team, because it saves effort and time, and achieves the best results as well.
Own philosophy of life
There is a philosophical saying that I like a lot, which is that he who is afraid will never be free, because fear will lock us inside ourselves, so we will not be able to express our thoughts or feelings for fear of being criticized by others.
But when we get rid of fear, we will be more creative, because we will express our ideas without fear of conflicting with the ideas of others. Often, most of the great discoveries were the result of strange ideas, some even vehemently opposed to these ideas.
In my point of view, we should not be afraid as long as we do nothing wrong, such as violating the laws or violating the customs and traditions prevailing in society.
My own philosophy of life
My philosophy in life is "He who oppresses will be oppressed, even after a while." This principle is real and I realized it when I read a story about an unjust person who committed crimes such as theft, murder and others, and people were weak and afraid of him.
But he disagreed with his friend, and this friend was the supporter of him in all his bad behaviors, and when they disagreed, this friend was able to overcome him and kill him, and the murderer friend was also arrested and the court sentenced him to death. Thus, the people of the village got rid of the two criminals.
Thus, we find that those who oppress people will be wronged one day, even if the time is long. You should know that injustice is a very bad behavior and the oppressor will not escape punishment.
Dear student, a basic form was submitted for the topic on Philosophy in life, In addition to many other models such as, Philosophy in life essay, Philosophy of commitment to divine laws (commitment to virtue), The sayings of the wise in the philosophy of life.
If you prefer to add any other topic, you can contact us through the comments of this article and we will study your request and add it as soon as possible.
To read more related articles, you can click on the following links below the article.
Essay on respect
speech on world environment day
Essay on knowledge is power
Related Articles
Essays on my hobby
Essay on old age home
Essay on farmer
Leave a reply cancel reply.
Your email address will not be published. Required fields are marked *
Save your essays here so you can locate them quickly!
English Language Films
2000 Singles
American Films
My Personal Philosophy of life. 14 Pages 3583 Words
Philosophy of life will be different between each person. A persons philosophy will vary depending on ones life experience. I believe that no two people will have seen life in the same way. There would be many people that have similar philosophy on life but none of them would be exactly the same. I will share my ideas and thoughts on what is my philosophy of life. The way have experience life has made me change my way thinking more then once, am sure it will change again. What is my purpose in life? What is anybody's purpose in life? That's a question that we all deal with, why are we here, what is the point of life? There is the thought that are purpose of life only known by God. That he has chosen it for before we were ever born, and that part of the reason is to be here for someone else. If I would have asked this questions three four years ago I would have answered with, I have no idea. Back then I really had know idea why am here, or what am supposed to be doing. It seem that all I cared about was to go party. I would live with the philosophy of, live one day at a time. I was in the army then and all I worried about was that day, oh payday needed money to party. I didn't worry about trying to get promoted or move up, that's what must soldiers strive for. I basically was just trying to skate through life. Things changed in my life that I will get into later. I can know say that the purpose of me being here is to provide for my daughter. My daughter has become the most imported thing in life; everything I do or decide is based on her. I need to better myself so that why I can provide for her. I must do everything in my power to raise her right. She needs to have a very chance to succeed and it's my job to give her that chance and be a role model for her. There was a time before my daughter I started to have dreams and what things. I have come to realize that my dreams are still possible but I must put ...
Continue reading this essay Continue reading
Page 1 of 14
More Essays:
Tapping to Agree I hereby consent to the use of cookies, confirm that I have read Cookie Policy and allow this website to collect and process my personal data in a safe and secure way
Essay Writers for Hire
Pay For Essays
Plagiarism Free Essays
Business Essay Writing Service
Scholarship Essay Writing
Masters Essay Writing Service
Essay Editing
Personal Statement Writing Service
College Paper Writing
Coursework Writing
Dissertation Editing
Write My Dissertation
Essays for Sale
Buy Research Paper
Research Paper Help
Pay For Research Paper
Write My Research Paper
Research Paper Editing
Write My Philosophy Research Paper
Write My Assignment
Conclusion Generator
Paraphrasing Tool
Essay Maker
Testimonials
How It Works
The role of Philosophy in Life
Philosophy is the study which tries to link real life and mystery. It can also be used as an outstanding way of life. People still want to ideally live, but in reality, an ideal life cannot be lived. Thus, philosophers have always tried and linked nature and society to quest for knowledge. The relationship between the society and an entity was also seen through philosophy. In certain cases, the ideals of culture vary from individual beliefs because of personal and lifelong philosophy. Philosophy is always arise from curiosity of an individual as he or she try to analyze, interpret, criticize, or speculate a certain thing, occurrence or phenomena. In a mere definition, philosophy is complex and controversial and therefore has no precise definition.
Read also: PhD thesis writing service with 100% confidentiality guarantee.
In the discussion of the philosophy definition, it can be established that philosophy is an important aspect of human life. Some issues in a normal human existence that appears as puzzles require special interpretation and approach of finding a solution. For instance, I have been puzzled to determine the meaning of life, the existence of life after death, and if a person exists before birth. Further, I always feel puzzled by the willingness of people to commit deliberate sins such as robbery, murder, and other major crimes. These always keep me in a curious mode and require a special interpretation concerning the possible differences between humanity.
The philosophy creates good and bad things in the society. Philosophy also tries to prove the distinction between moral and immorality in the same society. It attempts to elaborate on the reasons that lead to one leading a miserable life and ways through which one can deviate from such ways of life. As such, philosophy is a way of generating theoretical solutions to problems affecting people in life by looking at issues from different perspective. Philosophy is also the fundamental basis of principles that are guidance to personal life. As such, I consider philosophy as important in my life.
Learn more: Best service to hire a writer for scholarship essay .
Philosophies allow people to prove their beliefs. Philosophy also stimulates people to think about the ultimate questions regarding their lives. One can study the discipline with an objective of gaining knowledge of his or her thoughts and the value of the thoughts. Philosophy has also been used in deriving the importance of language used. In most cases, there exists a difference in language to use from one scene to the other. This difference has been identified through application of philosophy.
Societies and institutions have been built based on philosophical ideas that have tried to bring out the important aspects of the society or institution. The law, religion, family, business, or education is all aspects of philosophy. Most of the problems that exist in the current society are because of differences in philosophy. For instance, it has been known that philosophers can insight mass against an action by a government through looking at government actions in a philosophical perspective and trying to bring out another view of the actions. However, the solutions to these problems are also philosophically based as it attempts to create theoretical solutions.
There are philosophical theories that always guide our lives. For instance, the distinction between the good and bad has been outlined through philosophy. The religion theory is also a philosophical idea that human ought to be associated with a certain religion. The differences in these religions like the existence of Christianity, Islam, Hinduism, Buddhism, and Confucianism among others are just mere differences in philosophies among the followers and their leaders as well as the difference in their interpretation.
Useful info: GrabMyEssay is your ideal MBA essay writing service that will transform your life into an easy ride.
According to my interpretation of the real meaning of life, I believe I live the best form of life. I am a Christian and believes in the teachings of Christ, the belief of the creation, and life after death are among the philosophies that guide my life. These teachings have elaborated clearly the requirements as a human to lead life. These philosophical principles of a Christian life have established the limits of sins and have recognized the non-believers as part of the God's community. In this aspect, there exist a respect for humanity as part of God's community as opposed to some communities who do not recognize people outside their religion sect as part of God's creation while other do not believe in the existence of supreme being. In my life, I recognize the importance of family while its existence is still a philosophical idea. As such, I strongly believe that if people live the kind of life I live, the world would be a good place to live since it would eliminate most of bad things that happen. For instance, the value of life, existence of moral and immoral actions, and love for every human being are some of my undisputable principle. However, some religions do not emphasize on the importance of human life as well as good and bad actions. In such religions, killing might not be considered as a serious offence but according to my principles, this is the worst crime a human being can commit. Therefore, philosophy interpreted in my perspective would be resourceful in our lives.
Me before You written by Jojo Moyes
Epistemology
Islamic and Christian doctrines on the Creation...
Vegucated Documentary Critical Analysis
Democracy in "The Republic" by Plato
History of moral theory and the role of moral s...
Academic levels
Paper formats, urgency types, assignment types, prices that are easy on your wallet.
Our experts are ready to do an excellent job starting at $14.99 per page
We at GrabMyEssay.com
work according to the General Data Protection Regulation (GDPR), which means you have the control over your personal data. All payment transactions go through a secure online payment system, thus your Billing information is not stored, saved or available to the Company in any way. Additionally, we guarantee confidentiality and anonymity all throughout your cooperation with our Company.
Try our service with 15% Discount for your first order!   Try our service with 15% Discount for your first order!   Try our service with 15% Discount for your first order!  
Book Report Examples
Book Review Examples
Case Study Examples
Essay Examples
Research Paper Examples
Paper Writing Services Starting at $12.95/page Order Now How It Works? Support
Custom Essay
Research Paper
Book Report/Review
Admission Essay
High School Essays
College Essays
more services
Essay Types
Citation Styles
Writing Tips
How It Works
Architecture
Communications
Computer Technologies
Environmental Issues
Health and Social Care
Hospitality
Investments
Linguistics
Social Issues
People develop and shape their personal philosophy during the whole life. Some circumstances may radically change our views, depending on our age, social status and personal qualities. As for me, at this stage of my life I can't say it for sure that my personal philosophy is complete and well-shaped. In my research paper I want to express my views on several sides of human life. I'd like to attract attention to such concepts as sense of life and happiness, good and evil, morality and faith in God, love and death, eternal life values, karma and religion. I'll answer the questions what love and happiness mean for me personally. I understand that the concept of life philosophy is really versatile and it's hard to express personal views on so many aspects. That's why my research deals with only those things which are important for me at this stage of my life.
If you look at life from different sides for some period of time, and then gather all your thoughts into one picture – that would be your life philosophy.
Humans strive to find out and clearly define the sense of their living, and feel unhappy and desperate without it. Each person has his own sense of life and discovers it for himself only. There are people who live their lives without asking what they are living for. Personally I have always been concerned with this question and I think it is important to have at least some slightest peace of sense in life. Sometimes I feel myself broken and empty. It happens when I don't see what I am living for. But I remember wise words that "life is too short to regret". From time to time I feel lonely and dissatisfied with my life, but then unexpectedly I meet a nice person or find an interesting activity, and feel happy again. That's why I think that everything depends on how we see life, and even in the most desperate situation one may find the way out.
People explore the world around and gradually get acquainted with it. People get knowledge as a moving factor of human development. Life philosophy in general means understanding of personal inner world and world around. I presume that there are certain variants of life, which people choose according to their life circumstances. "The variant of life" is a psychological characteristic of individual existence, which is defined by the attitude of people to life. Such variants form human personality and make it more typical. Life of people is many-sided and I'm still trying to find my own way in it. No matter whether someone is a writer or a reader, his aim is to live his own life, without prescribed or forced stereotypes. Creative work and desire for self-improvement are two things which are important for me in my present life. Creative people have an opportunity to ignore senseless existence. We live and work because of necessity and social duty. On the contrary creative work is inspired by our inner state. Creative people are left to their own devices. Everything depends only on personal initiative. My deep interest and curiosity to explore the world around make me move forward. On the other hand I think that one more sense in my life in desire to improve present state of things. I strive to achieve goals in life and accomplish success. But I also understand that it can't last forever. My life is not a constant pursuit of happiness; as I take into account my abilities and chances. I understand that one person can't achieve great results without much effort. Life of a person who always moves forward is full of worries and strain. People always want something and in order to get it, they solve problems and overcome life calamities. If I strive to achieve goals, it means I'm not satisfied with my present life and surrounding world. On the other hand I can't hope for anything if I don't believe in future success. I'm optimistic and always hope for better future. A wise phrase of Salvador Dali slipped through my mind:
Don't be afraid of perfection, as you'll never achieve it. The more so, that there is nothing good in it.
But even though I consider Salvador Dali is right, I still try to achieve what I'm able to. It's like in "Alchemist" by Paulo Coelho: If you have a strong desire, the whole Universe will help you to make your dreams come true. Spiritual growth is a constant widening of our knowledge and experience.
Life sense helps people to survive. If we loose it, we start thinking of suicide and each of us finds own reasons for it. Despair and crucial life events make people think there is nothing worth living for and no opportunities to realize. But sense in life shows us the way to overcome difficulties and move forward.
Speaking about such important philosophic problems, I can't help mentioning the role of fate and karma. These concepts are often mixed up, as the majority of people consider that karma means fate, but I think it is far from truth. According to a widely spread opinion, fate is an unchangeable predetermination of life obstacles (usually negative ones). As for me, I reject such views. No doubt that people are able to change karma, as everything depends on their personal strength and choice. Many people think that together with their belief in karma, they should accept the idea of reincarnation. But I think that one should not necessarily believe in reincarnation in order to understand karma. The concept "karma" means "reason and consequence", depending on our thoughts and actions. In other words, one builds his life on his own. I believe in it and feel myself responsible for everything that happens in my life. But on the other hand I understand that certain events in life are caused by outer force – God, obstacles, luck or occasion. We meet new people, move to a new place, get interested in new activities – all these changes in our life were not decided in advance; they happened because of our choice. The concept of karma implies that people have wide choices in life. I create my karma, rule my own life, and can change everything for the better. In other words I can explain karma as following: if you act well, the results will be good and vice versa. Pleasure and pain are caused by our virtuous and evil actions.
I'm not a religious person to full extent. Having read much about different religions, I understood that the faith in its true meaning should be inside us. No matter whether a person visits church or not, he should choose either to believe in God or not on his own. I respect all religious streams and accept certain ideas from all of them. For example, in spite the fact that Christianity is closer to me than Eastern religions, I'm more likely to believe in reincarnation. I just can't accept Christian views that after death people would find themselves either in the heaven or in the hell, according to their righteousness in terrestrial life. The belief in constant return to this world is somehow closer to me. That's why I can't say firmly what religion is better for me. In every religion one may find something close to his outlook. Christians believe that humans have two specific peculiarities. First of all, as they are created in the likeness of God, it is right to consider that they reflect his character (Evans, 1986). God is considered to be good; it means that people are also good-natured. Second aspect is that we live to enjoy spiritual relationship with God, through praying and visiting church. Personally I don't visit church and know only a few prayers, but I have inner belief and I think that's enough. Religion is something personal. I think that each person needs God, but can't truly be happy without Him. Human beings tend to widen their life philosophy and experience, and learn more about this world. As a result among the representatives of humanity, there is a great variety of life understanding. This understanding is our religion. That's why I think that each person has his own religion, which is a system of ideas and beliefs concerning our world. Some people see the Universe as something chaotic and senseless. Others think that humanity lives in the world with numerous laws and if we break those laws, it would bring us misfortune and destruction. No matter what views people have, I consider it to be religion.
I want to draw attention to another aspect of my philosophy – love. I understand that an attempt to investigate love is connected with a great mystery. Love is too deep and immeasurable, and we can't wholly explore it. I think that for the majority of people love defines happiness. When I do not love and don't feel care from the side of close people, I can't be happy to full extent, no matter how successful my career is. Speaking about love, I can't help saying that it is closely connected with death. I think that if people didn't know they were mortal, they wouldn't be able to love so passionately. They wouldn't be able to experience so powerful emotions and feelings. Love means being open to everything positive in this world (care, attention, joy), and negative either (grieve, gloom and disappointment). When people fall in love, they see world around from a new side. Anxiety and gladness are directly related to love. I mean that at first a person is anxious about whether his beloved shares his feelings or not. But in fact these fear and anxiety don't vanish when a person wins somebody's affection. When a person deals with unrequited love, he is at least able to continue his usual everyday existence.
Love reminds us of death. When one of our friends or close relatives dies, we understand how fleeting, ephemeral and irretrievable our life is. Past years will never return. What is not said or done will remain in the past forever and there is nothing to do with it. May be for this reason people try to take all chances and opportunities, provided by fate. Many people feel the value of love, friendship, loyalty and faithfulness only at the moment of someone's death. I doubt we would be able to love, if we knew that we would never die.
Love is the complete addiction to another person. When I fell in love, I began to look at this world through the eyes of my beloved. Love acts like a drug. It occupies thoughts, reason and time. Being away from beloved is extremely crucial for a person in love. Faithful love is happiness; happiness is sense of life. Even though, being apart from beloved may be dreadful and unbearable, it would strengthen feelings and remind of past happy days. It's better to try but fail, than not to try, fearing to fail. People, who fear to live and love sincerely, would never feel happy and satisfied.
What is happiness? One can talk for hours, answering this question. In fact happiness is to see that close people, parents, beloved and friends are happy. True happiness is when you are able to help other people and make them happy. Someone would say that they feel happy when their personal desires and wishes are fulfilled. I can't completely agree here. Our personal satisfaction is temporary happiness. This feeling is likely to vanish very soon and we'll forget about it. People think they would be happy if they earn much money or achieve higher position in life. But still they won't be pleased forever. One should value each moment if he really wants to be happy. Nobody cares how much money you have. The thing that matters is happiness of people around. We often painfully react on other people's sorrows and misfortunes. By helping other people, fulfilling their needs and dreams, we would become happier ourselves. I'd like to repeat a widely known saying: treat other people in the way you want to be treated by them.
What does moral mean? Moral is a system of views and norms, which occupy the concepts of good and evil, justice, conscience and sense of life. Moral helps people to move forward on the way to self-improvement. Moral defines certain values, which regulate human behavior. Each person is free to decide whether to follow this system of norms or not. Those, who don't accept social rules, become either criminals or outsiders. According to good or evil actions people would be later judged by society and God. On the other hand people shouldn't be forced to act virtuously; it should be a free-willed and unselfish choice. For example, according to moral norms one should help weak people. Originally it shows human kindness and readiness to sacrifice certain things for the sake of other people. But different people have different motives of virtuous actions. Some people help others because they want to be altruistic in public eyes. Other people follow the Commandments of God. Still others help weak people hoping for approval in society. We can't say for sure that each virtuous deed is moral because we don't know what made people do it. Each of us has own understanding of what is right and what is wrong.
What is good and evil? Evil is lack of good. It doesn't exist in reality; it is just a possible condition of life, because people always have a right to choose between good and evil. For example, a usual knife is not an evil as it is, but it turns into an evil in the hands of a criminal. The same knife can be used by a doctor to rescue human life. God gives people a chance to decide what to do with this knife. There have been lots of battles in the long human history. But probably the greatest of all is the battle between evil and good, decency and immorality, altruism and egoism, love and hatred. We face this battle in our everyday life, and try to distinguish evil from good. People choose certain system of values, and follow it in life. Kindness is important for our spiritual health; evil is like a venom. Kindness is not simply a moral duty; it is nutrition for our soul in the first place. Good can exist in various forms and conditions: books, attitude to people, technical progress and justice. All of these things have common positive meaning for human life; all of them fulfill social and spiritual needs of people. Good means peace, love, respect, attention and mutual care. In this way it represents everything positive in the sphere of morality. On the contrary, evil contradicts with moral ideals, and hampers people on their way to happiness and joy.
Why do good and evil exist? We try to understand why our impartial God let violence, aggression and pain penetrate the world. To answer this question, I still should admit that people were given freedom of choice. Without it human life would be senseless. God wants us to act in a virtuous way. It is for people to decide whether to follow His will or not. There are philosophers who think that evil and good are two equal forces. But I think that people are kind beings, because they were created in the likeliness with our kind God. In our hearts we approve virtue and reject immorality. Nevertheless discussion of this topic would hardly be able to eliminate pain and sorrow from our world, penetrated with tears of history. Everybody knows consequences of evil. Nevertheless I keep to the point that life calamities strengthen human spirit and inner force. And I hope that new generations won't repeat mistakes of their ancestors. I'm an optimist and I think that it is important to concentrate on those virtuous deeds which we are able to do now, because there's no sense in thinking about past negative events all the time.
In conclusion I'd like to say that our personal philosophy may change due to the conditions we live in and people we meet. In my research paper I expressed my opinion on common human values, which are important for me.
Fromm, Erich. The Art of Loving. Harper & Row, 1956.
Williams, Mary. Constructing a Life Philosophy, 2005.
Evans, Stephen. The Quest for Faith. The Mystery of persons and Belief in God. Inter Varsity Press, 1986.
You can purchase a philosophy essay at Professay.com online writing service and receive totally unique paper, prepared according to your instructions and recommendations.
Writing Services
Buy custom essays
Term papers
Research papers
Book reports
Book reviews
Courseworks
Assignments
Personal statements
Dissertations
Thesis papers
Research proposals
Admission essays
Case studies
Movie reviews
PowerPoint presentations
Annotated bibliographies
College essays
High school essays
University essays
Writing topics
Academic writing help
Academic papers
Popular Requests
Essay writers
Write my essay
Best essays
Student essays
Write my paper
Essays online
Term paper help
Research paper help
Essays for sale
Term paper writers
Research paper writers
College papers
Pay for essay
Do my essay
College essay help
Essays for money
Order essays
College term papers
College research papers
Non plagiarized essays
Cheap essays
Cheap papers
Custom Writing Service
Professay.com is a professional writing service. We are 24/7 online to help students with paper writing of all levels. We guarantee that our original custom essays are prepared specially for you and are protected from plagiarism. We do our best to provide you with high quality writing help.
2Checkout.com is an authorized retailer for Professay.com
Disclaimer: Services provided by Professay.com are meant for research purposes and should be used with proper reference.
Copyright © 2005-2023 PROFESSAY - Custom essay writing service. All rights reserved.
Philosophy of Life Essay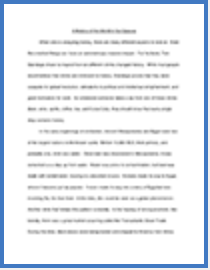 My Life Philosophy
we are. We learn these throughout life from experiences and values that we know and acquire. These values can play a key part on how we view ourselves and the world around us. One of the many values that I have taken on is you are responsible for your own happiness. This can mean many things such as putting yourself before others sometimes, or only living once, or believing in yourself. This phrase can have many associations with it that will guide you through life. Being responsible for your own happiness
The Daoist Philosophy Of Life
Philosophical Daoism Isabel Dominguez King 's University College The Dao de Jing is a collection of ancient Chinese texts which describe the Daoist philosophy of life. According to tradition, these texts date back to around the 6th-5th centuries BCE (Daoism 1, pg. 5). However, very little is known about the author who is simply referred to as Laozi (Daoism 1, pg. 4). The exact publication of these texts is also debated (Daoism 1, pg. 4). The Dao de Jing became an important text in China
"All that I'm after is a life full of laughter" (Life After You- Daughtry). Everyone has their own personal outlook on life. Some people feel like money and success bring them happiness, others feel like love is all they need. As Aristotle once said, "Happiness is believed to be the most desirable thing in the world..." (Aristotle) Everyone wants different things. I however, feel like you don't need a lot to be happy in life, it's the little things that count. Having your family and friends, and
The Philosophy Of The Good Life
The concept of the good life is one that comes up frequently in the PULSE program because it centers on the core beliefs of the program itself; personal and social responsibility. To me, the nature of the good life entails of knowledge, happiness, justice, and introspection. Through my exploration of the good life, I hope to clarify how I view the good life in accordance to Aristotle and Plato, but also, how I perceive the good life in general. Service is an important portion of the PULSE program
My Philosophy of Life Essay
     I can remember as a child always asking myself the "why" questions of life. What is the purpose of life? Why are we here? What is the purpose of life? Why do certain things happen? And is there really a God? I had always kept these questions to myself and eventually pushed them out of my mind altogether. I was raised in a Christian household and you just were not allowed to ask questions of that nature and doubt the faith. The world is the way it is because God made
Creating a Philosophy of Life Essay
scholar but as sage. Hadot attempts to recapture the early understanding of the study of philosophy as an entry into a mode de vie, a way of life richly satisfying and personally rewarding. The challenge for us today, he claims, is to rediscover the unity between two different visions of philosophy: philosophy as scientific discourse and philosophy as way of spiritual enlightenment. As scientific discourse, philosophy cannot exist as a reality in and for itself. It is only the expression of the experience
The Philosophy : The Moral Life Essay
major philosophies- Utilitarianism, Deontology, and Feminism. These three philosophies come up frequently in my life. I judge an event in which philosophy is the main focus. In addition, I like to use these three principles in my moral judgments and decisions. Reaching the end of this class and semester I can say that my knowledge of these three philosophies has expanded immensely. The critical, informational, and literary aspects (stories that provide analysis) of the book The Moral Life has helped
I can remember as a child always asking myself the "why" questions of life. Why are we here? What is the purpose of life? Why do certain things happen? And is there really a God? I had always kept these questions to myself and eventually pushed them out of my mind altogether. I was raised in a Christian household and you just were not allowed to ask questions of that nature and doubt the faith. The world is the way it is because God made it that way and that is all there is to it. I was really excited
My Personal Philosophy Of Life
of being enrolled in the Philosophy class, I have learned about the different aspects of life, the beliefs and behaviors of individuals. In this summary paper, I'm going to be discussing topics such as, the nature of humankind, diagnosis of what is wrong with humankind, the prescription for making it right, our intellectual difficulties or remaining unresolved issues, my personal values and mission, organizational values and business ethics. My personal philosophy of life is to live in peace with
The Good Life - Philosophy 112
PHI-112, Summer 2013 The Good Life, Late-Modern vs. Post-Modern Hart, M. J. June 16, 2013 Most of the late-modern philosophers took a completely different view of ethics and a moral society as their predecessors. Aside from Kierkegaard's deeply religious views, their ideas were to get away from religion being necessary to achieve a good life. The emphasis was one in which people should not think in order to be ethical one must be religious. This seemed
Popular Topics
Philosophy of Science Essay
Phobias Essay
Phone Essay
Physical Abuse Essay
Physical Activity Essay
Physical Education Essay
Essay on Physical Fitness
Physical Therapy Essay
Physicalism Essay
Physics Essay