How to Write a Sociological Essay: Explained with Examples
This article will discuss "How to Write a Sociological Essay" with insider pro tips and give you a map that is tried and tested. An essay writing is done in three phases: a) preparing for the essay, b) writing the essay, and c) editing the essay. We will take it step-by-step so that nothing is left behind because the devil, as well as good grades and presentation, lies in the details.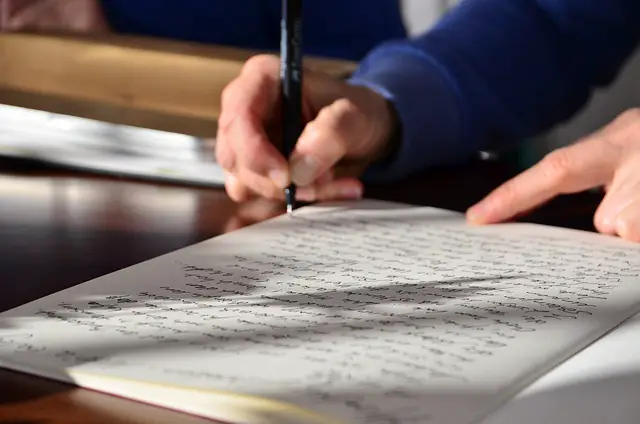 Writing is a skill that we learn throughout the courses of our lives. Learning how to write is a process that we begin as soon as we turn 4, and the learning process never stops. But the question is, "is all writing the same?". The answer is NO. Do you remember your initial lessons of English when you were in school, and how the teacher taught various formats of writing such as formal, informal, essay, letter, and much more? Therefore, writing is never that simple. Different occasions demand different styles and commands over the writing style. Thus, the art of writing improves with time and experience. 
Those who belong to the world of academia know that writing is something that they cannot escape. No writing is the same when it comes to different disciplines of academia. Similarly, the discipline of sociology demands a particular style of formal academic writing. If you're a new student of sociology, it can be an overwhelming subject, and writing assignments don't make the course easier. Having some tips handy can surely help you write and articulate your thoughts better. 
[Let us take a running example throughout the article so that every point becomes crystal clear. Let us assume that the topic we have with us is to "Explore Culinary Discourse among the Indian Diasporic Communities" .]
Phase I: Preparing for the Essay  
Step 1: make an outline.
So you have to write a sociological essay, which means that you already either received or have a topic in mind. The first thing for you to do is PLAN how you will attempt to write this essay. To plan, the best way is to make an outline. The topic you have, certainly string some thread in your mind. They can be instances you heard or read, some assumptions you hold, something you studied in the past, or based on your own experience, etc. Make a rough outline where you note down all the themes you would like to talk about in your essay. The easiest way to make an outline is to make bullet points. List all the thoughts and examples that you have in find and create a flow for your essay. Remember that this is only a rough outline so you can always make changes and reshuffle your points. 
[Explanation through example, assumed topic: "Explore Culinary Discourse among the Indian Diasporic Communities" . Your outline will look something like this:
Importance of food
Definition of Diaspora 
Relationship between food and culture
Relationship between food and nation
Relationship between food and media 
Relationship between food and nostalgia 
How food travels with people 
Is food practices different for different sections of society, such as caste, class, gender ]
Step 2: Start Reading 
Once you have prepared an outline for your essay, the next step is to start your RESEARCH . You cannot write a sociological essay out of thin air. The essay needs to be thoroughly researched and based on facts. Sociology is the subject of social science that is based on facts and evidence. Therefore, start reading as soon as you have your outline determined. The more you read, the more factual data you will collect. But the question which now emerges is "what to read" . You cannot do a basic Google search to write an academic essay. Your research has to be narrow and concept-based. For writing a sociological essay, make sure that the sources from where you read are academically acclaimed and accepted.  
Some of the websites that you can use for academic research are: 
[Explanation through example, assumed topic: "Explore Culinary Discourse among the Indian Diasporic Communities" . 
For best search, search for your articles by typing "Food+Diaspora", "Food+Nostalgia", adding a plus sign (+) improves the search result.]
Step 3: Make Notes 
This is a step that a lot of people miss when they are preparing to write their essays. It is important to read, but how you read is also a very vital part. When you are reading from multiple sources then all that you read becomes a big jumble of information in your mind. It is not possible to remember who said what at all times. Therefore, what you need to do while reading is to maintain an ANNOTATED BIBLIOGRAPHY . Whenever you're reading for writing an academic essay then have a notebook handy, or if you prefer electronic notes then prepare a Word Document, Google Docs, Notes, or any tool of your choice to make notes. 
As you begin reading, note down the title of the article, its author, and the year of publication. As you read, keep writing down all the significant points that you find. You can either copy whole sentences or make shorthand notes, whatever suits you best. Once you've read the article and made your notes, write a summary of what you just read in 8 to 10 lines. Also, write keywords, these are the words that are most used in the article and reflect its essence. Having keywords and a summary makes it easier for you to revisit the article. A sociological essay needs a good amount of research, which means that you have to read plenty, thus maintaining an annotated bibliography helps you in the greater picture.  
Annotate and divide your notes based on the outline you made. Having organized notes will help you directly apply the concepts where they are needed rather than you going and searching for them again.] 
Phase II: Write a Sociological Essay
A basic essay includes a title, an introduction, the main body, and a conclusion. A sociological essay is not that different as far as the body of contents goes, but it does include some additional categories. When you write a sociological essay, it should have the following contents and chronology: 
Subtitle (optional)
Introduction
Conclusion 
Now let us get into the details which go into the writing of a sociological essay.  
Step 4: Writing a Title, Subtitle, Abstract, and Keywords 
The title of any document is the first thing that a reader comes across. Therefore, the title should be provocative, specific, and the most well-thought part of any essay. Your title should reflect what your essay will discuss further. There has to be a sync between the title and the rest of your content. The title should be the biggest font size you use in your essay. 
Pro Tip by Sociology Group: A title preferably should not exceed 5 to 7 words.  
This is an optional component of any essay. If you think that your title cannot justify the rest of the contents of your essay, then you opt for a subtitle. The subtitle is the secondary part of the title which is used to further elucidate the title. A subtitle should be smaller in font than the Title but bigger than the rest of the essay body.  
Pro Tip by Sociology Group: Make the font color of your subtitle Gray instead of Black for it to stand out. 
The abstract is a 6 to 10 line description of what you will talk about in your essay. An abstract is a very substantial component of a sociological essay. Most of the essays written in academia exceed the word limit of 2000 words. Therefore, a writer, i.e., you, provides the reader with a short abstract at the beginning of your essay so that they can know what you are going to discuss. From the point of view of the reader, a good abstract can save time and help determine if the piece is worth reading or not. Thus, make sure to make your abstract as reflective to your essay as possible using the least amount of words.  
Pro Tip by Sociology Group: If you are not sure about your abstract at first, it is always great to write the abstract in the end after you are done with your essay. 
Your abstract should highlight all the points that you will further discuss. Therefore your abstract should mention how diasporic communities are formed and how they are not homogeneous communities. There are differences within this large population. In your essay, you will talk in detail about all the various aspects that affect food and diasporic relationships. ]
Keywords are an extension of your abstract. Whereas in your abstract you will use a paragraph to tell the reader what to expect ahead, by stating keywords, you point out the essence of your essay by using only individual words. These words are mostly concepts of social sciences. At first, glance, looking at your keywords, the reader should get informed about all the concepts and themes you will explain in detail later. 
Pro Tip by Sociology Group: Bold your Keywords so that they get highlighted.
Your keywords could be: Food, Diaspora, Migration, and so on. Build on these as you continue to write your essay.]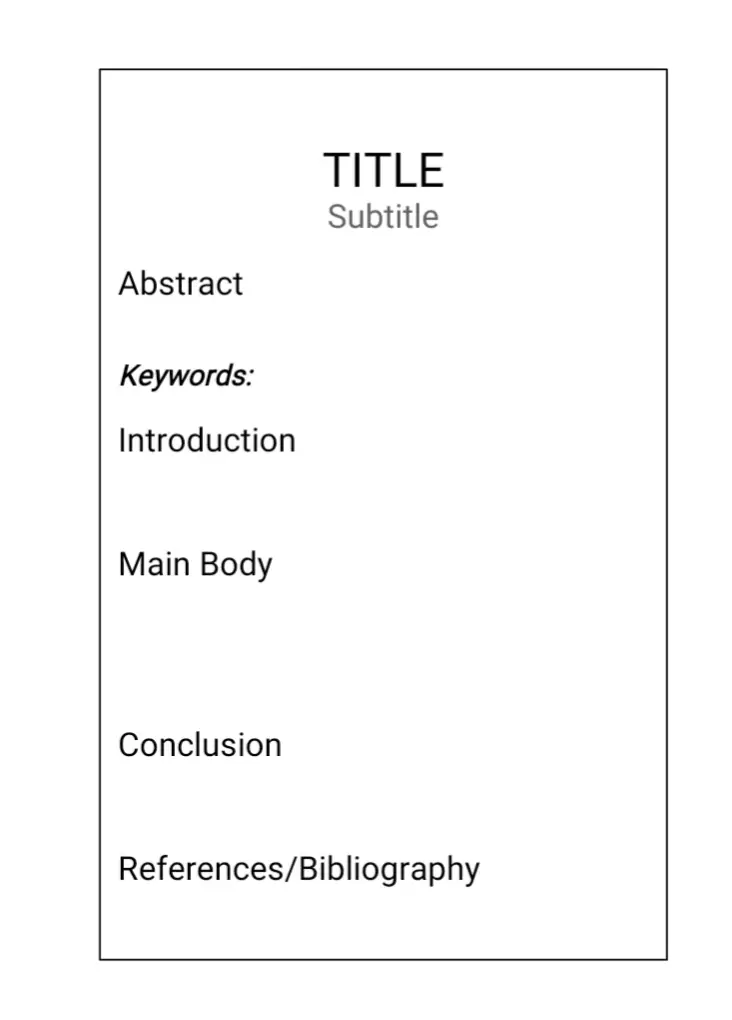 Step 5: Writing the Introduction, Main Body, and Conclusion 
Introduction 
Your introduction should talk about the subject on which you are writing at the broadest level. In an introduction, you make your readers aware of what you are going to argue later in the essay. An introduction can discuss a little about the history of the topic, how it was understood till now, and a framework of what you are going to talk about ahead. You can think of your introduction as an extended form of the abstract. Since it is the first portion of your essay, it should paint a picture where the readers know exactly what's ahead of them. 
Pro Tip by Sociology Group: An apt introduction can be covered in 2 to 3 paragraphs (Look at the introduction on this article if you need proof). 
Since your focus is on "food" and "diaspora", your introductory paragraph can dwell into a little history of the relationship between the two and the importance of food in community building.] 
This is the most extensive part of any essay. It is also the one that takes up the most number of words. All the research and note-making which you did was for this part. The main body of your essay is where you put all the knowledge you gathered into words. When you are writing the body, your aim should be to make it flow, which means that all paragraphs should have a connection between them. When read in its entirety, the paragraphs should sing together rather than float all around. 
The main body is mostly around 4 to 6 paragraphs long. A sociological essay is filled with debates, theories, theorists, and examples. When writing the main body it is best to target making one or two paragraphs about the same revolving theme. When you shift to the other theme, it is best to connect it with the theme you discussed in the paragraph right above it to form a connection between the two. If you are dividing your essay into various sub-themes then the best way to correlate them is starting each new subtheme by reflecting on the last main arguments presented in the theme before it. To make a sociological essay even more enriching, include examples that exemplify the theoretical concepts better. 
Pro Tip by Sociology Group: Though there is no word limit to the length of the paragraphs, if you keep one paragraph between 100 to 200 words, it makes the essay look more organized. 
The main body can here be divided into the categories which you formed during the first step of making the rough outline. Therefore, your essay could have 3 to 4 sub-sections discussing different themes such as: Food and Media, Caste and Class influence food practices, Politics of Food, Gendered Lens, etc.] 
This is the section where you end your essay. But ending the essay does not mean that you lose your flair in conclusion. A conclusion is an essential part of any essay because it sums up everything you just wrote. Your conclusion should be similar to a summary of your essay. You can include shortened versions of the various arguments you have referred to above in the main body, or it can raise questions for further research, and it can also provide solutions if your topic seeks one. Hence, a conclusion is a part where you get the last chance to tell your reader what you are saying through your article. 
Pro Tip by Sociology Group: As the introduction, the conclusion is smaller compared to the main body. Keep your conclusion within the range of 1 to 2 paragraphs. 
Your conclusion should again reiterate all the main arguments provided by you throughout the essay. Therefore it should bind together everything you have written starting from your introduction to all the debates and examples you have cited.]
Step 6: Citation and Referencing 
This is the most academic part of your sociological essay. Any academic essay should be free of plagiarism. But how can one avoid plagiarism when their essay is based on research which was originally done by others. The solution for this is to give credit to the original author for their work. In the world of academia, this is done through the processes of Citation and Referencing (sometimes also called Bibliography). Citation is done within/in-between the text, where you directly or indirectly quote the original text. Whereas, Referencing or Bibliography is done at the end of an essay where you give resources of the books or articles which you have quoted in your essay at various points. Both these processes are done so that the reader can search beyond your essay to get a better grasp of the topic. 
There are many different styles of citations and you can determine which you want to follow. Some of the most common styles of citation and referencing are MLA, APA, and Chicago style. If you are working on Google Docs or Word then the application makes your work easier because they help you curate your citations. There are also various online tools that can make citing references far easier, faster, and adhering to citation guidelines, such as an APA generator . This can save you a lot of time when it comes to referencing, and makes the task far more manageable. 
How to add citations in Google Doc: Tools → Citation
How to add citations in Word Document: References → Insert Citations 
But for those who want to cite manually, this is the basic format to follow:
Author's Name with Surname mentioned first, then initials 
Article's Title in single or double quotes
Journal Title in Italics 
Volume, issue number 
Year of Publication
Example: Syrkin, A. 1984. "Notes on the Buddha's Threats in the Dīgha Nikāya ", Journal of the International Association of Buddhist Studies , vol. 7(1), pp.147-58.
Pro Tip by Sociology Group: Always make sure that your Bibliography/References are alphabetically ordered based on the first alphabet of the surname of the author and NOT numbered or bulleted. 
Phase III: Editing 
Step 7: edit/review your essay.
The truth of academic writing is that it can never be written in one go. You need to write, rewrite, and revisit your material more than once. Once you have written the first draft of your essay, do not revise it immediately. Leave it for some time, at least for four hours. Then revisit your essay and edit it based on 3 criteria. The first criteria you need to recheck for is any grammatical and/or spelling mistakes. The second criteria are to check the arguments you have posed and if the examples you have cited correlate or not. The final criteria are to read the essay as a reader and read it objectively. 
Pro Tip by Sociology Group: The more you edit the better results you get. But we think that your 3rd draft is the magic draft. Draft 1: rough essay, Draft 2: edited essay, Draft 3: final essay.
Hello! My name is Eiti and I am a budding sociologist. Reading, researching, and writing are some of the things I'm extremely passionate about. I survive on coffee, to-do lists, deadlines, and organization. My interest areas are food, gender, and academia.

What this handout is about
This handout introduces you to the wonderful world of writing sociology. Before you can write a clear and coherent sociology paper, you need a firm understanding of the assumptions and expectations of the discipline. You need to know your audience, the way they view the world and how they order and evaluate information. So, without further ado, let's figure out just what sociology is, and how one goes about writing it.
What is sociology, and what do sociologists write about?
Unlike many of the other subjects here at UNC, such as history or English, sociology is a new subject for many students. Therefore, it may be helpful to give a quick introduction to what sociologists do. Sociologists are interested in all sorts of topics. For example, some sociologists focus on the family, addressing issues such as marriage, divorce, child-rearing, and domestic abuse, the ways these things are defined in different cultures and times, and their effect on both individuals and institutions. Others examine larger social organizations such as businesses and governments, looking at their structure and hierarchies. Still others focus on social movements and political protest, such as the American civil rights movement. Finally, sociologists may look at divisions and inequality within society, examining phenomena such as race, gender, and class, and their effect on people's choices and opportunities. As you can see, sociologists study just about everything. Thus, it is not the subject matter that makes a paper sociological, but rather the perspective used in writing it.
So, just what is a sociological perspective? At its most basic, sociology is an attempt to understand and explain the way that individuals and groups interact within a society. How exactly does one approach this goal? C. Wright Mills, in his book The Sociological Imagination (1959), writes that "neither the life of an individual nor the history of a society can be understood without understanding both." Why? Well, as Karl Marx observes at the beginning of The Eighteenth Brumaire of Louis Bonaparte (1852), humans "make their own history, but they do not make it just as they please; they do not make it under circumstances chosen by themselves, but under circumstances directly encountered, given and transmitted from the past." Thus, a good sociological argument needs to balance both individual agency and structural constraints. That is certainly a tall order, but it is the basis of all effective sociological writing. Keep it in mind as you think about your own writing.
Key assumptions and characteristics of sociological writing
What are the most important things to keep in mind as you write in sociology? Pay special attention to the following issues.
The first thing to remember in writing a sociological argument is to be as clear as possible in stating your thesis. Of course, that is true in all papers, but there are a couple of pitfalls common to sociology that you should be aware of and avoid at all cost. As previously defined, sociology is the study of the interaction between individuals and larger social forces. Different traditions within sociology tend to favor one side of the equation over the other, with some focusing on the agency of individual actors and others on structural factors. The danger is that you may go too far in either of these directions and thus lose the complexity of sociological thinking. Although this mistake can manifest itself in any number of ways, three types of flawed arguments are particularly common: 
The " individual argument " generally takes this form: "The individual is free to make choices, and any outcomes can be explained exclusively through the study of his or her ideas and decisions." While it is of course true that we all make our own choices, we must also keep in mind that, to paraphrase Marx, we make these choices under circumstances given to us by the structures of society. Therefore, it is important to investigate what conditions made these choices possible in the first place, as well as what allows some individuals to successfully act on their choices while others cannot.
The " human nature argument " seeks to explain social behavior through a quasi-biological argument about humans, and often takes a form such as: "Humans are by nature X, therefore it is not surprising that Y." While sociologists disagree over whether a universal human nature even exists, they all agree that it is not an acceptable basis of explanation. Instead, sociology demands that you question why we call some behavior natural, and to look into the social factors which have constructed this "natural" state.
The " society argument " often arises in response to critiques of the above styles of argumentation, and tends to appear in a form such as: "Society made me do it." Students often think that this is a good sociological argument, since it uses society as the basis for explanation. However, the problem is that the use of the broad concept "society" masks the real workings of the situation, making it next to impossible to build a strong case. This is an example of reification, which is when we turn processes into things. Society is really a process, made up of ongoing interactions at multiple levels of size and complexity, and to turn it into a monolithic thing is to lose all that complexity. People make decisions and choices. Some groups and individuals benefit, while others do not. Identifying these intermediate levels is the basis of sociological analysis.
Although each of these three arguments seems quite different, they all share one common feature: they assume exactly what they need to be explaining. They are excellent starting points, but lousy conclusions.
Once you have developed a working argument, you will next need to find evidence to support your claim. What counts as evidence in a sociology paper? First and foremost, sociology is an empirical discipline. Empiricism in sociology means basing your conclusions on evidence that is documented and collected with as much rigor as possible. This evidence usually draws upon observed patterns and information from collected cases and experiences, not just from isolated, anecdotal reports. Just because your second cousin was able to climb the ladder from poverty to the executive boardroom does not prove that the American class system is open. You will need more systematic evidence to make your claim convincing. Above all else, remember that your opinion alone is not sufficient support for a sociological argument. Even if you are making a theoretical argument, you must be able to point to documented instances of social phenomena that fit your argument. Logic is necessary for making the argument, but is not sufficient support by itself.
Sociological evidence falls into two main groups: 
Quantitative data are based on surveys, censuses, and statistics. These provide large numbers of data points, which is particularly useful for studying large-scale social processes, such as income inequality, population changes, changes in social attitudes, etc.
Qualitative data, on the other hand, comes from participant observation, in-depth interviews, data and texts, as well as from the researcher's own impressions and reactions. Qualitative research gives insight into the way people actively construct and find meaning in their world.
Quantitative data produces a measurement of subjects' characteristics and behavior, while qualitative research generates information on their meanings and practices. Thus, the methods you choose will reflect the type of evidence most appropriate to the questions you ask. If you wanted to look at the importance of race in an organization, a quantitative study might use information on the percentage of different races in the organization, what positions they hold, as well as survey results on people's attitudes on race. This would measure the distribution of race and racial beliefs in the organization. A qualitative study would go about this differently, perhaps hanging around the office studying people's interactions, or doing in-depth interviews with some of the subjects. The qualitative researcher would see how people act out their beliefs, and how these beliefs interact with the beliefs of others as well as the constraints of the organization.
Some sociologists favor qualitative over quantitative data, or vice versa, and it is perfectly reasonable to rely on only one method in your own work. However, since each method has its own strengths and weaknesses, combining methods can be a particularly effective way to bolster your argument. But these distinctions are not just important if you have to collect your own data for your paper. You also need to be aware of them even when you are relying on secondary sources for your research. In order to critically evaluate the research and data you are reading, you should have a good understanding of the strengths and weaknesses of the different methods.
Units of analysis
Given that social life is so complex, you need to have a point of entry into studying this world. In sociological jargon, you need a unit of analysis. The unit of analysis is exactly that: it is the unit that you have chosen to analyze in your study. Again, this is only a question of emphasis and focus, and not of precedence and importance. You will find a variety of units of analysis in sociological writing, ranging from the individual up to groups or organizations. You should choose yours based on the interests and theoretical assumptions driving your research. The unit of analysis will determine much of what will qualify as relevant evidence in your work. Thus you must not only clearly identify that unit, but also consistently use it throughout your paper.
Let's look at an example to see just how changing the units of analysis will change the face of research. What if you wanted to study globalization? That's a big topic, so you will need to focus your attention. Where would you start?
You might focus on individual human actors, studying the way that people are affected by the globalizing world. This approach could possibly include a study of Asian sweatshop workers' experiences, or perhaps how consumers' decisions shape the overall system.
Or you might choose to focus on social structures or organizations. This approach might involve looking at the decisions being made at the national or international level, such as the free-trade agreements that change the relationships between governments and corporations. Or you might look into the organizational structures of corporations and measure how they are changing under globalization. Another structural approach would be to focus on the social networks linking subjects together. That could lead you to look at how migrants rely on social contacts to make their way to other countries, as well as to help them find work upon their arrival.
Finally, you might want to focus on cultural objects or social artifacts as your unit of analysis. One fine example would be to look at the production of those tennis shoes the kids seem to like so much. You could look at either the material production of the shoe (tracing it from its sweatshop origins to its arrival on the showroom floor of malls across America) or its cultural production (attempting to understand how advertising and celebrities have turned such shoes into necessities and cultural icons).
Whichever unit of analysis you choose, be careful not to commit the dreaded ecological fallacy. An ecological fallacy is when you assume that something that you learned about the group level of analysis also applies to the individuals that make up that group. So, to continue the globalization example, if you were to compare its effects on the poorest 20% and the richest 20% of countries, you would need to be careful not to apply your results to the poorest and richest individuals.
These are just general examples of how sociological study of a single topic can vary. Because you can approach a subject from several different perspectives, it is important to decide early how you plan to focus your analysis and then stick with that perspective throughout your paper. Avoid mixing units of analysis without strong justification. Different units of analysis generally demand different kinds of evidence for building your argument. You can reconcile the varying levels of analysis, but doing so may require a complex, sophisticated theory, no small feat within the confines of a short paper. Check with your instructor if you are concerned about this happening in your paper
Typical writing assignments in sociology
So how does all of this apply to an actual writing assignment? Undergraduate writing assignments in sociology may take a number of forms, but they typically involve reviewing sociological literature on a subject; applying or testing a particular concept, theory, or perspective; or producing a small-scale research report, which usually involves a synthesis of both the literature review and application.
The critical review
The review involves investigating the research that has been done on a particular topic and then summarizing and evaluating what you have found. The important task in this kind of assignment is to organize your material clearly and synthesize it for your reader. A good review does not just summarize the literature, but looks for patterns and connections in the literature and discusses the strengths and weaknesses of what others have written on your topic. You want to help your reader see how the information you have gathered fits together, what information can be most trusted (and why), what implications you can derive from it, and what further research may need to be done to fill in gaps. Doing so requires considerable thought and organization on your part, as well as thinking of yourself as an expert on the topic. You need to assume that, even though you are new to the material, you can judge the merits of the arguments you have read and offer an informed opinion of which evidence is strongest and why.
Application or testing of a theory or concept
The application assignment asks you to apply a concept or theoretical perspective to a specific example. In other words, it tests your practical understanding of theories and ideas by asking you to explain how well they apply to actual social phenomena. In order to successfully apply a theory to a new case, you must include the following steps:
First you need to have a very clear understanding of the theory itself: not only what the theorist argues, but also why he or she argues that point, and how he or she justifies it. That is, you have to understand how the world works according to this theory and how one thing leads to another.
Next you should choose an appropriate case study. This is a crucial step, one that can make or break your paper. If you choose a case that is too similar to the one used in constructing the theory in the first place, then your paper will be uninteresting as an application, since it will not give you the opportunity to show off your theoretical brilliance. On the other hand, do not choose a case that is so far out in left field that the applicability is only superficial and trivial. In some ways theory application is like making an analogy. The last thing you want is a weak analogy, or one that is so obvious that it does not give any added insight. Instead, you will want to choose a happy medium, one that is not obvious but that allows you to give a developed analysis of the case using the theory you chose.
This leads to the last point, which is the analysis. A strong analysis will go beyond the surface and explore the processes at work, both in the theory and in the case you have chosen. Just like making an analogy, you are arguing that these two things (the theory and the example) are similar. Be specific and detailed in telling the reader how they are similar. In the course of looking for similarities, however, you are likely to find points at which the theory does not seem to be a good fit. Do not sweep this discovery under the rug, since the differences can be just as important as the similarities, supplying insight into both the applicability of the theory and the uniqueness of the case you are using.
You may also be asked to test a theory. Whereas the application paper assumes that the theory you are using is true, the testing paper does not makes this assumption, but rather asks you to try out the theory to determine whether it works. Here you need to think about what initial conditions inform the theory and what sort of hypothesis or prediction the theory would make based on those conditions. This is another way of saying that you need to determine which cases the theory could be applied to (see above) and what sort of evidence would be needed to either confirm or disconfirm the theory's hypothesis. In many ways, this is similar to the application paper, with added emphasis on the veracity of the theory being used.
The research paper
Finally, we reach the mighty research paper. Although the thought of doing a research paper can be intimidating, it is actually little more than the combination of many of the parts of the papers we have already discussed. You will begin with a critical review of the literature and use this review as a basis for forming your research question. The question will often take the form of an application ("These ideas will help us to explain Z.") or of hypothesis testing ("If these ideas are correct, we should find X when we investigate Y."). The skills you have already used in writing the other types of papers will help you immensely as you write your research papers.
And so we reach the end of this all-too-brief glimpse into the world of sociological writing. Sociologists can be an idiosyncratic bunch, so paper guidelines and expectations will no doubt vary from class to class, from instructor to instructor. However, these basic guidelines will help you get started.
Works consulted
We consulted these works while writing this handout. This is not a comprehensive list of resources on the handout's topic, and we encourage you to do your own research to find additional publications. Please do not use this list as a model for the format of your own reference list, as it may not match the citation style you are using. For guidance on formatting citations, please see the UNC Libraries citation tutorial . We revise these tips periodically and welcome feedback.
Anson, Chris M., and Robert A. Schwegler. 2010. The Longman Handbook for Writers and Readers , 6th ed. New York: Longman.
Cuba, Lee. 2002. A Short Guide to Writing About Social Science , 4th ed. New York: Longman.
Lunsford, Andrea A. 2015. The St. Martin's Handbook , 8th ed. Boston: Bedford/St Martin's.
Rosen, Leonard J., and Laurence Behrens. 2003. The Allyn & Bacon Handbook , 5th ed. New York: Longman.
Ruszkiewicz, John J., Christy Friend, Daniel Seward, and Maxine Hairston. 2010. The Scott, Foresman Handbook for Writers , 9th ed. Boston: Pearson Education.
Make a Gift
Go to Charlotte.edu
Prospective Students
About UNC Charlotte
Campus Life
Graduate Admissions
Faculty and Staff
Human Resources
Auxiliary Services
Inside UNC Charlotte
Academic Affairs
Current Students
Financial Aid
Student Health
Alumni and Friends
Alumni Association
Advancement
Make a Gift
Writing Guide
Writing sociological topics.
"Sociology is the scientific study of human social life. Sociologists seek to describe social patterns and to develop theories for explanation and prediction of social processes of all sizes. Sociology applies objective and systematic methods of investigation to identify patterns and forms of social life and to understand the processes of development and change in human societies."
Sociology can be described as the scientific study of society.
Sociologists follow the scientific method in research and translate that research into language that is applicable to diverse audiences.
Even if you don't plan on becoming a sociologist, learning to communicate in the writing and oral styles that are specific to sociology can be useful in many professions. Even though sociological writing is presenting research about the social world, which we all live in and experience that does not mean that the sociological style of writing will come naturally.
Whether you're writing a "low-stakes" summary of assigned readings, or a "high-stakes" research proposal, there are stylistic rules specific to sociology that need to be followed. This writing guide aims to help students in sociology courses understand these guidelines and improve their sociological writing.
Departmental Expectations
Enable students to understand the interactions among individuals, groups, and social institutions in society.
Develop student competence in understanding, critically assessing, and applying major sociological concepts.
Introduce students to the various theoretical perspectives of sociology.
Develop student understanding of research methods appropriate to sociological inquiry.
Develop student competence in posing research questions, evaluating evidence, and developing logical arguments.
Disciplinary Genres
Writing in sociology can be either argumentative or analytical. Too often, students in sociology try to find the "right" answer, rather than taking a stance on the literature.
There are various writing genres within sociology. These genres include, but are not limited to: social issue analyses, article critiques, literature reviews, quantitative research designs, quantitative research papers, qualitative research designs, and qualitative research papers. Common types of writing in sociology classes at UNC Charlotte include summaries of readings, topic essays, literature reviews, methodological designs, and research proposals.
For these writing assignments, you will be asked to analyze and critique previous research or make an argument for proposed research, or both. While the exact style of writing will vary by assignment, and by professor, the writing norms of sociology will always apply.
Writing and Speaking Norms in Sociology
The learning objectives for sociology courses can be reached through communicating in a way that is appropriate to the field of Sociology. As a student in Sociology, you will regularly engage in various types of writing.
As is the case in other academic disciplines, sociologists have developed a style of writing that is most appropriate. The American Sociological Association style guide presents the fundamentals of sociological writing.
Following these guidelines, writing in sociology should be:
Clear in expression, with respect to ideas and structure
Concise and coherent, avoiding wordy phrases
Absent of language reflecting bias or stereotypes
Using an active voice
Use verb tense that is consistent within a section
Proper citations, using American Sociological Association (ASA) guidelines
Examples of Common Assignments
The sociology department, as well as all departments at UNC Charlotte, incorporates low-stakes, medium-stakes, and high-stakes writing into the curriculum. It is not uncommon for sociology courses to assign written work from all of these levels.
Low-stakes assignments serve as a means for input: exploration, discovery, hypothesizing, problem-solving, and so on. Think of these assignments as "writing to learn". Below are some examples of low-stakes assignments commonly used in sociology courses.
Brief in-class writing assignments on course topics.
Summaries of assigned readings.
Creating a hypothesis.
Brief, or list-like, writings about a topic.
Medium Stakes
Medium-stakes assignments focus on certain thinking processes within the discipline. These assignments are still primarily informal but require more guidelines for format, structure, and style that are appropriate to sociology . These assignments are typically done in one sitting and do not require extensive revision. Below are some examples of medium-stakes assignments commonly used in sociology courses.
Response papers on lecture or other course materials that incorporate sociological perspectives.
Wiki contributions, blog posts, discussion board posts.
Reflection papers on personal experiences.
Analyses of current issues or events.
High Stakes
High-stakes assignments are easily recognizable. These assignments incorporate analysis, argumentation, or both to a broad range of concepts or readings. High-stakes writing assignments are subject to several revisions and follow more closely the style guidelines of sociology. Below are some common high-stakes writing assignments in sociology:
Research proposal or research report.
Written report on qualitative or quantitative research done by the student.
Final papers that integrate the entirety of course topics.
Here's an example of a high-stakes research proposal with instructor comments.
Writing Outcomes
Listed at the bottom of this page in the attachments section is an example of a survey research paper done by a UNC Charlotte student as well as the rubric the instructor utilized for grading purposes.
Below are several tools and tips to help you communicate effectively in sociology.
General Advice for Non-Majors will help students not familiar with writing in sociology.
ASA Style Guide will provide examples of the writing and speaking norms in sociology, as well as show how to properly cite resources.
This Reading Guide will help students learn how to approach sociological literature.
The Writing Resource Center at UNC Charlotte provides writing services to students.
Citation Guide will help you make sure that all of your resources are properly cited.
List of ASA (American Sociological Association) Writing Style Guides
The University Center for Academic Excellence (UCAE) provides academic support for UNC Charlotte students.
The Dr. Abel Scribe citation tool is another useful guide for learning about the ASA's formatting rules as well as its citation guidelines.
Endnote – Citation software program available to UNC Charlotte students.
Marquette University's Writing Guide for Social Science Majors
University of California, Berkeley's Writing Guide for Sociology Majors
These sections adapted from:
American Sociological Association. 2010. American Sociological Association Style Guide. 4th ed. Washington, DC: American Sociological Association.
Bean, John C. 2001. Engaging Ideas: The Professor's Guide to Integrating Writing, Critical Thinking, and Active Learning in the Classroom. San Francisco, CA: John Wiley & Sons, Inc.
Darmouth Institute for Writing and Rhetoric "General Advice for Non-Majors" accessed 2013.
Harris, Angelique and Alia R. Tyner-Mullings. 2013. Writing for Emerging Sociologists. Thousand Oaks, CA: SAGE Publications
Johnson, William A. et al. 2004. The Sociology Student Writer's Manual. Upper Saddle River, NJ: Pearson Prentice Hall
UNC Charlotte Department of Sociology "Home" section accessed 2013.
Plagiarism checker
Writing help, paraphrasing tool, sociology - essay samples and topic ideas for free, sociology exam.
What is culture? Provide an example of Australian norms that illustrates your answer. Culture is the social heritage of an organized group or community, the shared behavior patterns, subjective constructs and productive relationships that are learned through the course of socialization. These shared norms recognize members of a particular cultural group as unique setting it apart from other teams. The intangible aspect of societies such as values and interpretation of symbols form the primary elements that define culture. People from […]
Sociology, Society, Sociological Imagination
I asked my dad what problem he had today, and he said that he couldn't figure out why he was missing seven dollars from his wallet. "He said he had it on his mind for a while and just couldn't figure out what happened to it. The fact that he was missing seven dollars for no apparent reason bugged him. He wouldn't have been happy until he found out where it went. It turns out that he bought some stuff […]
What is Sociological Imagination?
Sociological Imagination is a concept in sociology that helps interlink personal experiences to the wider social forces. It is the capacity to think systematically about social issues that people in a society all have in common. Hunger, poverty, and obesity are all examples of common social issues that exist within a society. According to C. Wright Mills, one who possess sociological imagination can understand the larger "historical scene in terms of its meaning for the inner life." Mills explains that […]
What i Learned in Sociology
Sociology is a science that studies relationships between people. It arose in the first half of the 19th century and was founded by the French philosopher Auguste Comte. The term "sociology" itself appeared in 1839, in translation it means "the doctrine of society" (from Latin Societas - society, company, association + Greek logos - word, doctrine, reason). Like any scientific discipline, sociology has its own object and subject of study. The object is understood as the sphere that is subject […]
Sociology of Community and Sociological Perspective
To understand the sociology of a community, you must first understand the meaning of community. To understand sociology in the first place, or to be able distinguish it from other social sciences, you must develop a sociological perspective. The term sociological imagination (or sociological perspective) was first defined in a book of the same title as, "The sociological imagination enables its possessor to understand the larger historical scene in terms of its meaning for the inner life and the external […]
We will write an essay sample crafted to your needs.
Why Youth Join Gangs?
The youth have been the most likely age group in gang recruitment all over the world. The problem of youth street gangs has endured the test of time despite measures taken to control the growth of bands. Because youths are ambitious and have a lot of unaccomplished goals, the window of opportunity presented by groups seems to be the choice of many (Sanders, 2017). The problem, however, is that teams are associated with violence, crime, drug abuse and all other […]
Concept of Sociology in Social Life
Sociology is the systemic study of the relationship between the individual and society and the consequences of difference (Witt, 2016 p.2) The concept of sociology play a major role in everyone's life. By enrolling in this class, I have learned many aspects of Sociology that I can apply to my home, work, and social life. The three areas that have made a huge impact in my life is that of breaking norms. Our text defines a norm as "the established […]
Sociology can be thought of in different ways. The easiest way is to imagine a long row of library shelves filled to overflowing with books. In the title, or in the subtitle, or at least in the table of contents of all books, there is the word "Sociology" (which is why the librarian put them in one row). The books bear the names of authors who call themselves sociologists, i.e. are sociologists by their official position as teachers or researchers. […]
Communication as Component of Life
Communication is a very important component in every aspect of life. Human beings coexist because of their ability to communicate with each other. The same applies in the medical field. Communication between physicians and the patients is every important in helping them understand whatever procedure they will be taken through or the medicine prescribed. There are a number of ways a radiologist can effectively communicate with his/her patients. First, it is important to think about what you want say then […]
Sociology as a Social Science Uses Critical Analysis
Sociology, as a social science, employs critical analysis and empirical investigation methods in its approach to probing questions arising from social concerns. An organization is a social unit explicitly structured to carry out and pursue specific tasks. Therefore as an organizational leader, a sociological perspective has helped me to better understand social relationships, behavior, activities, and changes in an interconnected world (Perspective, 2020). Moreover, it has enabled me to observe and better comprehend both familiar and unfamiliar social occurrences. In […]
Most Important Concepts of Sociology
Understanding sociology is understanding the development, structure, and functionality of the society we live in. It studies the philosophies of race, class, social inequality, religion, culture, etc. Sociology covers the social concepts on personal level such as racial and gender identity, conflict, family, religion, types of behavior, beliefs, and values. On the societal tier, it inspects and elucidates the concepts of poverty, crime, law, discrimination, social movements, economic development, prejudice, etc. Sociology plays an enormous part in the evolution and […]
Love is more Powerful than Hatred
About a century ago, the Swiss psychiatrist Bleuler, who worked in Zurich and co-authored with Sigmund Freud, coined the term "ambivalence of feelings" - that is, duality in relation to a person or a phenomenon, its simultaneous acceptance and rejection. Bleuler believed that if conflicting feelings replace each other unmotivated quickly, we are dealing with a schizophrenic. But his colleague Freud believed that love and hate at the same time is an innate property of any human nature, and only […]
The Transformational Power of Servant Leadership
Stewardship, empathy, encouragement, and selflessness easily describes the characteristics of a servant leader. Throughout the evolution of leadership, many methods have been utilized by executive leaders to obtain longer and sustaining results. Today, there are many leaders that want to leave a legacy, not just on their ever-growing corporate demands, but also on how they want to be remembered by their employees. CEOs around the world have pressures of performance metrics, and how to motivate their employees to their highest […]
Work Process and AlienationThe Marx
The analysis says that human beings get alienated from their work and as everything they do come to haunt them. The theory asserts that people get divided with the institutions they build that only become too powerful for them to control and instead fight against them. The theory discusses the development process that human beings have performed throughout the history of humanity. The people have tried to achieve economic development through their various economic activities. However, Marx argues that as […]
Gladwell Outliers, Privilege Video, Intersectional Feminism
Race, gender, and conversation are controversial issues among most Americans, especially Blacks. For instance, the "Safe Space to Brave Space" article calls for freedom of speech. Comparatively, Chapter 3 of Gladwell presents a story about Christopher Langan which focuses on geniuses; children possessing innate genius, yet racism, conversation issues, and poverty caused Langan's misery. This concept is therefore incongruent with the privilege video's details where backgrounds tremendously influence people's social and economic welfare. The "Safe Space to Brave Space" article […]
Movie Review on Tough Guise
In short, Tough Guise is an educational documentary geared towards students in college and high school to systematically examine the relationship between the use of imagery in pop culture and the social construction of masculine roles in the United States. Jackson Katz, who is known as a social critic and anti sexism activist argues, "that the ongoing epidemic of men's violence in America is rooted in our inability as a society to move beyond outmoded ideas of manhood."(Katz)Furthermore, Katz provides […]
Case Study Analysis of Three Employees Responses to Coaching Sessions
The following is a case study analysis of three employees responses to coaching sessions following their notable drop in performance in company sales work. Mark Arbaro, the new sales manager has introduced a new system of performance management that seeks to subject employees who receive below average rating to coaching sessions.Analysis through the Expectancy theory of motivationAccording to (Nuttin, 2014), the expectancy theory of motivation suggests that an employer can motivate an employee based on the ability and willingness to […]
Changing Demographics Customer Service to Millennials
Today, customer service is facing a new challenge is has never taken on: Millennials. We here about Millennials everywhere we go, and it seems everyone has an opinion about them. Teens, and adults in their 20s and 30s are what is considered the Millennial Generation, also referred to as Millennials. This generation has been called things like lazy, narcissistic, and coddled. But Millennials have also been defined in positive ways too though. "They are generally regarded as being more open-minded, […]
Instagram Aesthetic
If you have an Instagram, I'd bet that you have faced yourself with the question, should my Instagram have a theme? Or if you haven't asked yourself that, I'll assume you've encountered a large handful of Instagram's with an "Instagram aesthetic." Aesthetic is defined as "Concerned with beauty" however when it comes to Instagram aesthetics the phrase obsessed with beauty is more deserving. In her article "The Joy of Instagram", author Megan Garber argues that capturing experiences does not detract […]
Why Introverts Make Good Leaders
Introduction Introversion is the state when one is mainly interested in his/her own mental self. Introverts like solitary activities, they prefer to read, paint, write, hike or even play video games. There even are some stereotypical jobs that are highly associated with introversion, such as scientists, engineers, etc. Introverts do not enjoy being with large groups of people, participating in social gatherings, nor do they prefer being in the center of attention. Even though none of the characteristics mentioned above […]
Gathering Research about Social Enviroment
As indicated by Bronislaw Malinowski (Kuper, 1996), there's a contrast between the populace views within the community or whom Malinowksi alluded to as actors and the investigators. He analyzed the society in a participant perception technique. He asserts integrating details observed. The sociological mix of various application components is the ethnographer's role. Each observed detail, resulting from a cultural response, serves a capacity to the achievement of man's essential needs. This is apparently the reasons for developing infrastructure and designs […]
Millennials: America's most Anxious Generation
"1 in 5 College Students Stressed, Consider Suicide". "One in Three College Freshman Report Mental Health Disorder". "College Students Are Anxious, and Extremely So". Today, mental health is a growing concern among members of our society who raise awareness for the poor mental health of young adults. At first, we might dismiss these claims of anxiety growing among millennials. However, there is evidence that suggests that millennials are the most anxious and stressed generation in history. As millennials become increasingly […]
Extra Credit Solutions to Homelessness: Sociological Vs Individualistic Views
The contemporary social problem I have choose to discuss is homelessness throughout our country. As of 2017, 554,000 people were reported to be homeless. People who are homeless are unable to maintain housing, and usually have income. Homelessness can be hereditary, or self-imposed, the reasons people are homeless differ between their personal life stories of how they got there. This number has increased since previous years making homelessness a major issue in our country, especially in large cities such as […]
Millennials and Cryptocurrency: are they Made for each other
You see it play out at holiday parties all around the world. As families get together, the parents and grandparents at the party are always asking the younger guests how to do something with their computer or smartphone. Those who grew up on a computer are clearly going to be more comfortable with digital solutions, and the same goes for Millennials and cryptocurrency. Among older generations, there's a large sense of skepticism around the future of blockchain and cryptocurrency technology. […]
How Millennials Want to Engage with Retail
CodeBroker surveyed over 1200 loyalty member consumers in a variety of industries, in the 2018 Loyalty Program Consumer survey. The loyalty programs included retail, credit cards, restaurants, travel and others. This report was a subset of a larger research project that focused on 441 millennials, belonging to loyalty programs. These millennials were asked about the top most troubling challenges they faced in using the retail loyalty programs and how they would like to engage with them. They were also asked […]
Millennials are Influencing Software Engineering and the Modern Day Workplace
The numbers of millennial is on the rise and they will soon be a large part of the workforce. The millennial are born between 1989 and 2000. Understanding the millennial generation is critical to the success of any manager as the leaders of today have a responsibility to shape the leaders of tomorrow. Despite their claim of independence and self sufficiency, millennial can benefit from the guidance and experience of more seasoned workers. But the knowledge transfer will only take […]
Child Poverty in America and India
According to UN Children's Fund, approximately one billion children currently live in poverty around the world and 22,000 children die each day from it. Living in poverty means lacking the resources to live a happy and healthy life. Poverty exists on many levels and includes barriers such as education and healthcare. Poverty is often measured in terms of income which is reflected in their low living standards. Adults can fall into poverty temporarily; however, children are more likely to get […]
The Effects of Homeschooling on Children
Homeschooling has become a more common practice in recent years. There are more and more parents turning to teach their kids at home. The main reason I decided to dig deeper into this trend is that it hits close to home for me. I have homeschooled my whole life, so naturally, I have some strong opinions concerning this subject. First of all, homeschooling is NOT for everyone. One of the big reasons my parents homeschooled myself and my siblings is […]
Proletarian Hunger Killers: the Socially Acceptable Addiction
The issue of using proletarian hunger killers such as coffee, tea, chocolates, and tobacco has taken on the appearance of addiction (Mintz, 1986). Indeed, users of these products are akin to ordinary addicts in the manner that they depend upon these commodities to maintain a functional predisposition. There are questions regarding whether these commodities actually contribute to the overall performance of employees or if they are mere luxuries. Comparatively, why are these substances, which are designed to make workers more […]
Job Depth, Range and Relationships
Job performance is defined as "a set of employee work- related behaviors designed to accomplish organizational goals" (Ivancevich, Konopaske, & Matteson 2014). When considering the different variables that tie into job performance, it is important to remember that an employee's skills, personality, and motivation have a huge impact on the climate and productivity of the company. It is sometimes necessary for an employer to return to the drawing board to create policies and practices to fit the job design, "the […]
Additional Example Essays
Followership and Servant Leadership
Eating Disorder Is a Growing Problem in Modern Society
A Day Without Internet
The Rise of Sexual Assault in the Military
What is the Importance of Professionalism?
My Body, My Choice Abortion: Exploring Abortion as a Personal Decision
'To Kill a Mockingbird' Theme: Innocence Lost and Lessons Learned
How Music Can Reduce Stress in College Students
The Death Penalty and Mental Illness: The Ethical Debate
Social Media Destroys Relationships: Silent Saboteur of Romantic Relationships
The Importance of Allowing Students to Study and Analyze the Tragedy of Romeo and Juliet in the 21st Century
Stress Among Police Officers: Understanding and Addressing
1. Tell Us Your Requirements
2. Pick your perfect writer
3. Get Your Paper and Pay
Hi! I'm Amy, your personal assistant!
Don't know where to start? Give me your paper requirements and I connect you to an academic expert.
short deadlines
100% Plagiarism-Free
Certified writers

Study at Cambridge
About the university, research at cambridge.
Undergraduate courses
Events and open days
Fees and finance
Postgraduate courses
How to apply
Postgraduate events
Fees and funding
International students
Continuing education
Executive and professional education
Courses in education
How the University and Colleges work
Term dates and calendars
Visiting the University
Annual reports
Equality and diversity
A global university
Public engagement
Give to Cambridge
For Cambridge students
For our researchers
Business and enterprise
Colleges & departments
Email & phone search
Museums & collections
Current Students
Undergraduates
Department of Sociology
Our History
Job Vacancies
Green Team overview
Everyday Tips for the Office
Environmental Action Plan
Green Travel
Green Cambridge
Green Seminar Series
Alumni overview
Help support the Department of Sociology
Alumni Benefits
Alumni Events
Academic Staff
Affiliated Staff
Postdoctoral and Research Staff
Postgraduate Students
Emeritus Academics
Administrative Staff overview
Paulina Baltsoukou
Lara Gisborne
Yvonne Martin-Portugues
Ellen Munnelly
Lucy O'Connor
Lucian Stephenson
Abigail Youngman
Théa Murray
Yvonne Frankfurth
Undergraduates overview
Part I overview
Supervisions
One-Year Part II
Undergraduate Teaching FAQs
Postgraduates overview
Library Services
Resources & Training
Support & Wellbeing
Why study Sociology?
Undergraduate Study overview
Course Structure
Applying to Sociology
Fees and Funding
Guidance for Teachers
Preparing for Interview
Student Testimonials
Support and Services
Postgraduate Study overview
Choosing a Supervisor
Applications overview
Postgraduate FAQs
Outreach & Open Days
Y10-13 Photo Competition
Visiting Scholars
Events overview
External Events
News overview
Decolonise Sociology
The Department recommends that students write a total of four to six essays per paper over the course of Michalemas and Lent terms.
This equates to two or three essays per paper, per term. Since students take four papers, and terms are eight weeks long, two essays per paper would work out at one essay per week (if distributed evenly). Regardless of how many essays students choose to write, they will still receive six supervisions per paper over the course of both terms. This means three supervisions per paper, per term.
For two of these supervisions, the Sociology Department has a policy that allows students to prepare in another way besides an essay for the supervision, such as with a blog post , or a presentation on a reading or related current event. This should be agreed ahead of time with the supervisor in question.
Essays are expected to be around 1,500 to 2,000 words, which may sound like a lot to new students, but it is crucial practice for honing the skill of making a detailed, coherent and concise argument. The upper word limit is also important, as writing to wordcount (and deadline) are key academic skills, and this takes into consideration the marking workload of your supervisors.
Essay writing is one of the main means of study as well as a form of preparation for the exams , in which students are expected to draw on lecture material, supervision work, and independent reading. Over the course of the HSPS programme, students will be increasingly encouraged to supplement supervisors' suggested readings with the sources they have encountered using their growing research skills.
Essay Writing FAQs
The sections below provide some answers to help students approach their essays. Students are encouraged to reach out to their peers, supervisors and/or Directors of Studies if they are having trouble with essay writing.
When you write an essay, you'll need to find the suggested reading list provided in the paper guide. A reading list will usually contain a mixture of online resources like journal articles and Ebooks, and physical books which can be requested from the libraries; in 2020-21, however, given the coronavirus pandemic, we have adjusted our reading lists so that all texts are available electronically. Most of the readings you need for sociology are available via the Seeley library (Sociology, Land Economy), and you can find out how to access them on our Study Resources [link] page.
There are multiple copies of most of the books in the Seeley library so you shouldn't have too much trouble getting hold of a text. Often you can request a book even if it has been taken out, in which case the student who has the book on loan will be expected to return the book in three days. If they're not available at the Seeley library, the iDiscover website can show you all the locations where a book can be found in other university libraries.
Many College libraries also have undergraduate reading list collections, and it's always worth emailing either the SPS or your college library if you're struggling to access a text. Finally, if you can't access a book or find an Ebook version online, Google Books often has parts of books - such as selected chapters - available to read for free. Your lecturer may also give tips for finding certain texts.
You will find you get much faster at reading and condensing arguments as you progress through your degree. Rather than trying to read everything, focus on the readings that the lecturer has marked as particularly important, and then use the additional recommended readings to gain a broader understanding and add more nuance to your essays.
What matters is that you've got a grasp of the key concepts and theories as portrayed in the available literature on a topic. When you're first starting out, it may be better to focus on a few readings and give yourself more time to think and write. Another way of tackling reading lists is to split the workload with other people doing the same topic. Sharing notes and ideas not only helps consolidate your learning, it also makes life much, much easier.
If you're assigned an entire book without chapter or page number suggestions, don't feel you're expected to read them cover to cover. Start with the introductory and concluding chapters to get a feel for the arguments. You can also check the contents page for sections or chapters that are especially relevant. Sometimes useful summaries, reviews, or commentaries on books are available online; for example, you can search for book reviews via Google Scholar.
Key to writing a good Sociology essay is a clear argument based on a careful and critical reading of the material relevant to the question. In the first instance, this will be the books and articles the paper organiser has indicated you should read in the paper guide. Pay careful attention to the language a particular author uses and attempt to situate the work in the social and intellectual context of the period in which it was written.
A good essay will provide an introduction that explains your interpretation of the question and how you intend to answer it, namely your essay's structure and argument. As part of the process of building the argument, the body of the essay will outline, and critically evaluate, the different positions you've considered on the topic of the question (e.g. a question on class may discuss Marx, Weber and Durkheim's differing understanding of the structural organisation of class and/or the subjective experience of class). This critical evaluation may include how well arguments are supported with empirical examples of events (including contemporary events not yet analysed in the literature), studies or statistical data.  Specifically, you can use the theory to help us understand an empirical case of your choice, and then use that empirical case to shed light on the strengths and weaknesses of that theory.
Here you can show further knowledge by referring to material beyond the reading list, as long as you demonstrate its relevance. The essay should conclude by summarising your argument and the justifications you have offered for it, as well as indicating the relevance of your argument in the broader theoretical and/or empirical context. Always try to justify your arguments by reference to concrete examples, studies, research or new work. Reference all your sources consistently and systematically. Finally give yourself time to re-read, edit and re-edit your essay. Often the process of re-reading and editing will improve an essay immensely. This process will, of course, be aided through discussions in supervisions and the further reflections they inspire for you.
When supervisors mark your essays (and indeed, your exams), they will be guided by the marking criteria, so it is best to familiarise yourself with these criteria. You can ask your supervisor for advice on how to interpret these criteria, which can be downloaded via WHERE [link].
The university and the faculty libraries have lots of guidance on essay-writing, which you can ask them about or find on their websites. Some colleges run workshops or have academics who provide support for essay-writing; your Director of Studies (DoS) should be able to point you in the right direction. This is especially useful for students who want to develop their academic writing skills, and can help build confidence for those who might feel a little out-of-practice.
Finally, it's always good to share essays with friends taking the course to get a sense of their approaches. You can learn from your fellow students just as you can learn from university academics. Chatting through an issue that you're finding confusing with a friend can have great results, because just by talking through your difficulties or thought processes, the path to the answers you need can become clearer.
The Department of Sociology University of Cambridge Free School Lane Cambridge CB2 3RQ
Tel: 01223 (3)34520
Privacy notice & cookie policies.
Website Updates
Profile Update Form
Research Project Form
Event Promotion Form
Tweet Request Form
Useful Information
Annual Reports
Equipment for Loan
Digital Editorial Guidelines
IT Services Guide
twitterrrr.png
facebook_logo_square.png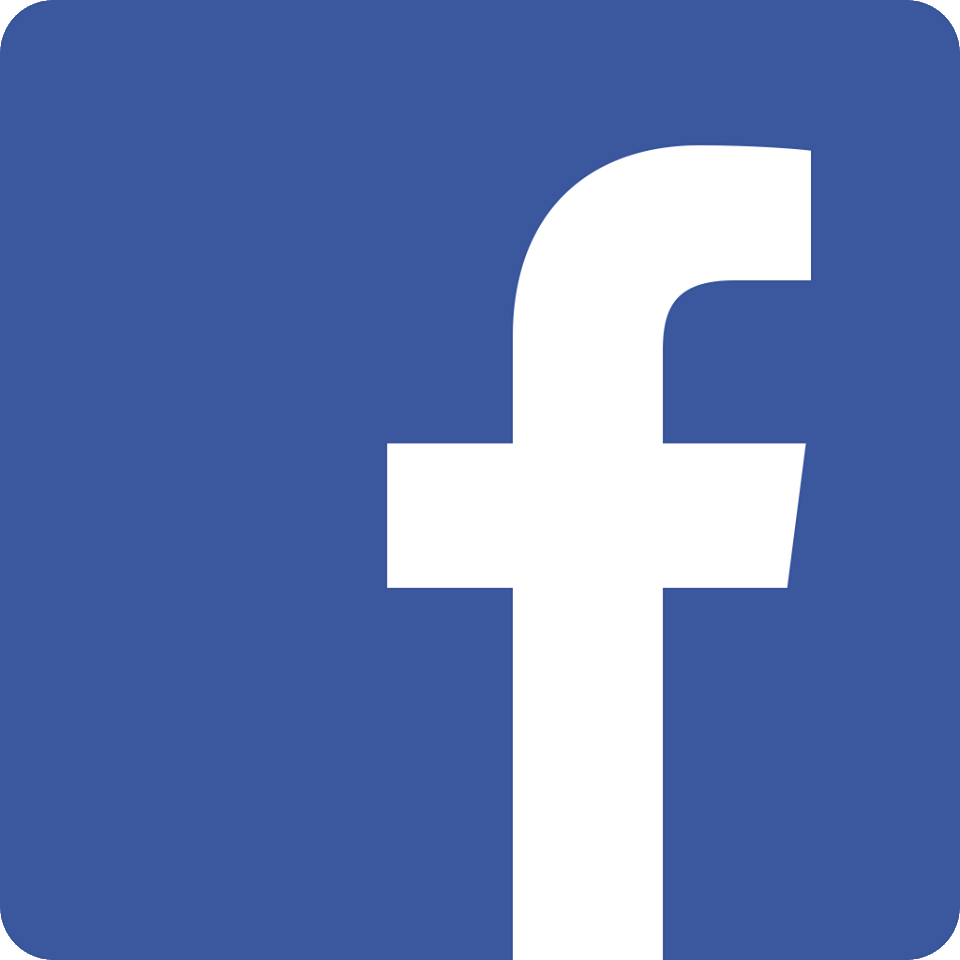 117156_media_512x512.png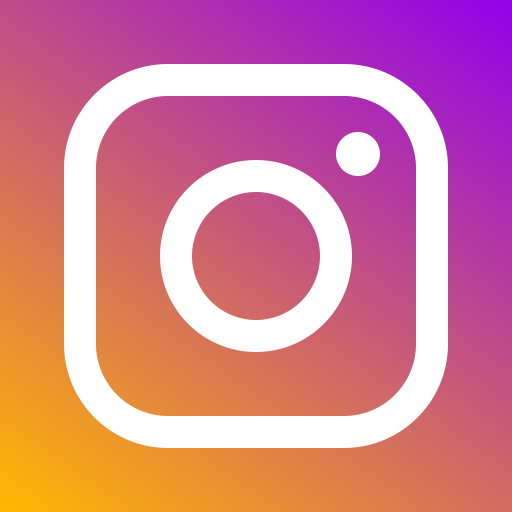 768px-youtube_play_button_square_2013-2017.svg_.png
© 2023 University of Cambridge
Contact the University
Accessibility
Freedom of information
Privacy policy and cookies
Statement on Modern Slavery
Terms and conditions
University A-Z
Undergraduate
Postgraduate
Research news
About research at Cambridge
Spotlight on...

Want to create or adapt books like this? Learn more about how Pressbooks supports open publishing practices.
1.2 Understanding Society
Learning objectives.
Explain the debunking motif.
Define the sociological imagination.
Explain what is meant by the blaming-the-victim ideology.
We have just seen that sociology regards individuals as social beings influenced in many ways by their social environment and perhaps less free to behave and think than Americans ordinarily assume. If this insight suggests to you that sociology might have some other surprising things to say about the social world, you are certainly correct. Max Weber (1864–1920), a founder of sociology, wrote long ago that a major goal of sociology was to reveal and explain "inconvenient facts" (Gerth & Mills, 1946, p. 147). These facts include the profound influence of society on the individual and also, as we shall see throughout this book, the existence and extent of social inequality.
In line with Weber's observation, as sociologists use the sociological perspective in their theory and research, they often challenge conventional understandings of how society works and of controversial social issues. This emphasis is referred to as the debunking motif , to which we now turn.
The Debunking Motif
As Peter L. Berger (1963, pp. 23–24) noted in his classic book Invitation to Sociology , "The first wisdom of sociology is this—things are not what they seem." Social reality, he said, has "many layers of meaning," and a goal of sociology is to help us discover these multiple meanings. He continued, "People who like to avoid shocking discoveries…should stay away from sociology."
As Berger was emphasizing, sociology helps us see through conventional understandings of how society works. He referred to this theme of sociology as the debunking motif . By "looking for levels of reality other than those given in the official interpretations of society" (p. 38), Berger said, sociology looks beyond on-the-surface understandings of social reality and helps us recognize the value of alternative understandings. In this manner, sociology often challenges conventional understandings about social reality and social institutions.
For example, suppose two people meet at a college dance. They are interested in getting to know each other. What would be an on-the-surface understanding and description of their interaction over the next few minutes? What do they say? If they are like a typical couple who just met, they will ask questions like, What's your name? Where are you from? What dorm do you live in? What's your major? Now, such a description of their interaction is OK as far as it goes, but what is really going on here? Does either of the two people really care that much about the other person's answers to these questions? Isn't each one more concerned about how the other person is responding, both verbally and nonverbally, during this brief interaction? For example, is the other person paying attention and smiling? Isn't this kind of understanding a more complete analysis of these few minutes of interaction than an understanding based solely on the answers to questions like, What's your major? For the most complete understanding of this brief encounter, then, we must look beyond the rather superficial things the two people are telling each other to uncover the true meaning of what is going on.
As another example, consider the power structure in a city or state. To know who has the power to make decisions, we would probably consult a city or state charter or constitution that spells out the powers of the branches of government. This written document would indicate who makes decisions and has power, but what would it not talk about? To put it another way, who or what else has power to influence the decisions elected officials make? Big corporations? Labor unions? The media? Lobbying groups representing all sorts of interests? The city or state charter or constitution may indicate who has the power to make decisions, but this understanding would be limited unless one looks beyond these written documents to get a deeper, more complete understanding of how power really operates in the setting being studied.
Social Structure and the Sociological Imagination
One way sociology achieves a more complete understanding of social reality is through its focus on the importance of the social forces affecting our behavior, attitudes, and life chances. This focus involves an emphasis on social structure , the social patterns through which a society is organized. Social structure can be both horizontal or vertical. Horizontal social structure refers to the social relationships and the social and physical characteristics of communities to which individuals belong. Some people belong to many networks of social relationships, including groups like the PTA and the Boy or Girl Scouts, while other people have fewer such networks. Some people grew up on streets where the houses were crowded together, while other people grew up in areas where the homes were much farther apart. These are examples of the sorts of factors constituting the horizontal social structure that forms such an important part of our social environment and backgrounds.
The other dimension of social structure is vertical. Vertical social structure , more commonly called social inequality , refers to ways in which a society or group ranks people in a hierarchy, with some more "equal" than others. In the United States and most other industrial societies, such things as wealth, power, race and ethnicity, and gender help determine one's social ranking, or position, in the vertical social structure. Some people are at the top of society, while many more are in the middle or at the bottom. People's positions in society's hierarchy in turn often have profound consequences for their attitudes, behaviors, and life chances, both for themselves and for their children.
In recognizing the importance of social structure, sociology stresses that individual problems are often rooted in problems stemming from the horizontal and vertical social structures of society. This key insight informed C. Wright Mills's (1959) classic distinction between personal troubles and public issues . Personal troubles refer to a problem affecting individuals that the affected individual, as well as other members of society, typically blame on the individual's own failings. Examples include such different problems as eating disorders, divorce, and unemployment. Public issues , whose source lies in the social structure and culture of a society, refer to social problems affecting many individuals. Thus problems in society help account for problems that individuals experience. Mills felt that many problems ordinarily considered private troubles are best understood as public issues, and he coined the term sociological imagination to refer to the ability to appreciate the structural basis for individual problems.
To illustrate Mills's viewpoint, let's use our sociological imaginations to understand some important contemporary social problems. We will start with unemployment, which Mills himself discussed. If only a few people were unemployed, Mills wrote, we could reasonably explain their unemployment by saying they were lazy, lacked good work habits, and so forth. If so, their unemployment would be their own personal trouble. But when millions of people are out of work, unemployment is best understood as a public issue because, as Mills (1959, p. 9) put it, "the very structure of opportunities has collapsed. Both the correct statement of the problem and the range of possible solutions require us to consider the economic and political institutions of the society, and not merely the personal situation and character of a scatter of individuals."
The growing unemployment rate stemming from the severe economic downturn that began in 2008 provides a telling example of the point Mills was making. Millions of people lost their jobs through no fault of their own. While some individuals are undoubtedly unemployed because they are lazy or lack good work habits, a more structural explanation focusing on lack of opportunity is needed to explain why so many people were out of work as this book went to press. If so, unemployment is best understood as a public issue rather than a personal trouble.
Another contemporary problem is crime, which we explore further in Chapter 7 "Deviance, Crime, and Social Control" . If crime were only a personal trouble, then we could blame crime on the moral failings of individuals, and some explanations of crime do precisely this. But such an approach ignores the fact that crime is a public issue, because structural factors such as inequality and the physical characteristics of communities contribute to high crime rates among certain groups in American society. As an illustration, consider identical twins separated at birth. One twin grows up in a wealthy suburb or rural area, while the other twin grows up in a blighted neighborhood in a poor, urban area. Twenty years later, which twin will be more likely to have a criminal record? You probably answered the twin growing up in the poor, rundown urban neighborhood. If so, you recognize that there is something about growing up in that type of neighborhood that increases the chances of a person becoming prone to crime. That "something" is the structural factors just mentioned. Criminal behavior is a public issue, not just a personal trouble.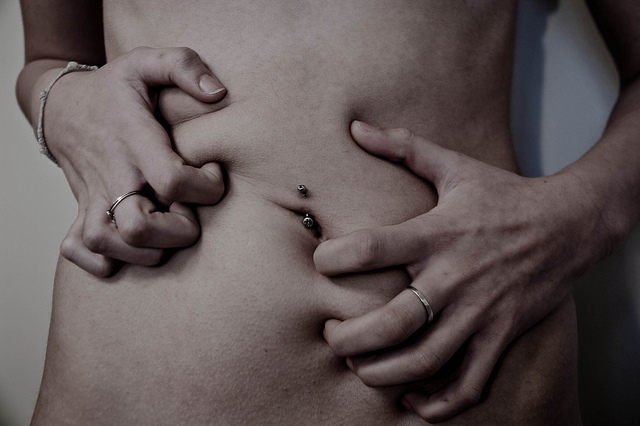 Although eating disorders often stem from personal problems, they also may reflect a cultural emphasis for women to have slender bodies.
Christy McKenna – grab – CC BY-SA 2.0.
A third problem is eating disorders. We usually consider a person's eating disorder to be a personal trouble that stems from a lack of control, low self-esteem, or another personal problem. This explanation may be OK as far as it goes, but it does not help us understand why so many people have the personal problems that lead to eating disorders. Perhaps more important, this belief also neglects the larger social and cultural forces that help explain such disorders. For example, most Americans with eating disorders are women, not men. This gender difference forces us to ask what it is about being a woman in American society that makes eating disorders so much more common. To begin to answer this question, we need to look to the standard of beauty for women that emphasizes a slender body (Whitehead & Kurz, 2008). If this cultural standard did not exist, far fewer American women would suffer from eating disorders than do now. Even if every girl and woman with an eating disorder were cured, others would take their places unless we could somehow change the cultural standard of female slenderness. To the extent this explanation makes sense, eating disorders are best understood as a public issue, not just as a personal trouble.
Picking up on Mills's insights, William Ryan (1976) pointed out that Americans typically think that social problems such as poverty and unemployment stem from personal failings of the people experiencing these problems, not from structural problems in the larger society. Using Mills's terms, Americans tend to think of social problems as personal troubles rather than public issues. As Ryan put it, they tend to believe in blaming the victim rather than blaming the system .
To help us understand a blaming-the-victim ideology, let's consider why poor children in urban areas often learn very little in their schools. A blaming-the-victim approach, according to Ryan, would say that the children's parents do not care about their learning, fail to teach them good study habits, and do not encourage them to take school seriously. This type of explanation may apply to some parents, in Ryan's opinion, but it ignores a much more important reason: the sad shape of America's urban schools, which are decrepit structures housing old textbooks and out-of-date equipment. To improve the schooling of children in urban areas, he wrote, we must improve the schools themselves, and not just try to "improve" the parents.
As this example suggests, a blaming-the-victim approach points to solutions to social problems such as poverty and illiteracy that are very different from those suggested by a more structural approach that "blames the system." If we blame the victim, we would spend our limited dollars to address the personal failings of individuals who suffer from poverty, illiteracy, poor health, eating disorders, and other difficulties. If instead we blame the system, we would focus our attention on the various social conditions (decrepit schools, cultural standards of female beauty, and the like) that account for these difficulties. A sociological perspective suggests that the latter approach is ultimately needed to help us deal successfully with the social problems facing us today.
Sociology and Social Reform: Public Sociology
This book's subtitle is "understanding and changing the social world." The last several pages were devoted to the subtitle's first part, understanding . Our discussion of Mills's and Ryan's perspectives in turn points to the implications of a sociological understanding for changing the social world. This understanding suggests the need to focus on the various aspects of the social environment that help explain both social issues and private troubles, to recall Mills's terms.
The use of sociological knowledge to achieve social reform was a key theme of sociology as it developed in the United States after emerging at the University of Chicago in the 1890s (Calhoun, 2007). The early Chicago sociologists aimed to use their research to achieve social reform and, in particular, to reduce poverty and its related effects. They worked closely with Jane Addams (1860–1935), a renowned social worker who founded Hull House (a home for the poor in Chicago) in 1899 and won the Nobel Peace Prize in 1931. Addams gained much attention for her analyses of poverty and other social problems of the time, and her book Twenty Years at Hull House remains a moving account of her work with the poor and ill in Chicago (Deegan, 1990).
About the same time, W. E. B. Du Bois (1868–1963), a sociologist and the first African American to obtain a PhD from Harvard University, wrote groundbreaking books and articles on race in American society and, more specifically, on the problems facing African Americans (Morris, 2007). One of these works was his 1899 book The Philadelphia Negro: A Social Study , which attributed the problems facing Philadelphia blacks to racial prejudice among whites. Du Bois also helped found the National Association for the Advancement of Colored People (NAACP). A contemporary of Du Bois was Ida B. Wells-Barnett (1862–1931), a former slave who became an activist for women's rights and worked tirelessly to improve the conditions of African Americans. She wrote several studies of lynching and joined Du Bois in helping to found the NAACP (Bay, 2009).
American sociology has never fully lost its early calling, but by the 1940s and 1950s many sociologists had developed a more scientific, professional orientation that disregarded social reform (Calhoun, 2007). In 1951, a group of sociologists who felt that sociology had abandoned the discipline's early social reform orientation formed a new national association, the Society for the Study of Social Problems (SSSP). SSSP's primary aim today remains the use of sociological knowledge to achieve social justice ( http://sssp1.org ). During the 1960s, a new wave of young sociologists, influenced by the political events and social movements of that tumultuous period, took up the mantle of social reform and clashed with their older colleagues. A healthy tension has existed since then between sociologists who see social reform as a major goal of their work and those who favor sociological knowledge for its own sake.
In 2004, the president of the American Sociological Association, Michael Burawoy, called for "public sociology," or the use of sociological insights and findings to address social issues and achieve social change (Burawoy, 2005). His call ignited much excitement and debate, as public sociology became the theme or prime topic of several national and regional sociology conferences and of special issues or sections of major sociological journals. Several sociology departments began degree programs or concentrations in public sociology, and a Google search of "public sociology" in November 2010 yielded 32,000 results. In the spirit of public sociology, the chapters that follow aim to show the relevance of sociological knowledge for social reform.
Key Takeaways
The debunking motif involves seeing beyond taken-for-granted assumptions of social reality.
According to C. Wright Mills, the sociological imagination involves the ability to recognize that private troubles are rooted in public issues and structural problems.
Early U.S. sociologists emphasized the use of sociological research to achieve social reform, and today's public sociology reflects the historical roots of sociology in this regard.
For Your Review
Select an example of a "private trouble" and explain how and why it may reflect a structural problem in society.
Do you think it is important to emphasize the potential use of sociological research to achieve social reform? Why or why not?
Bay, M. (2009). To tell the truth freely: The life of Ida B. Wells . New York, NY: Hill and Wang.
Berger, P. L. (1963). Invitation to sociology: A humanistic perspective . Garden City, NY: Anchor Books.
Burawoy, M. (2005). 2004 presidential address: For public sociology. American Sociological Review, 70 , 4–28.
Calhoun, C. (2007). Sociology in America: An introduction. In C. Calhoun (Ed.), Sociology in America: A history (pp. 1–38). Chicago, IL: University of Chicago Press.
Deegan, M. J. (1990). Jane Addams and the men of the Chicago school, 1892–1918 . New Brunswick, NJ: Transaction.
Gerth, H., & Mills, C. W. (Eds.). (1946). From Max Weber: Essays in sociology . New York, NY: Oxford University Press.
Mills, C. W. (1959). The sociological imagination . London, England: Oxford University Press.
Morris, A. D. (2007). Sociology of race and W. E. B. Du Bois: The path not taken. In C. Calhoun (Ed.), Sociology in America: A history (pp. 503–534). Chicago, IL: University of Chicago Press.
Ryan, W. (1976). Blaming the victim . New York, NY: Vintage Books.
Whitehead, K., & Kurz, T. (2008). Saints, sinners and standards of femininity: Discursive constructions of anorexia nervosa and obesity in women's magazines. Journal of Gender Studies, 17, 345–358.
Sociology Copyright © 2016 by University of Minnesota is licensed under a Creative Commons Attribution-NonCommercial-ShareAlike 4.0 International License , except where otherwise noted.
ReviseSociology
A level sociology revision – education, families, research methods, crime and deviance and more!
A Level Sociology Essays – How to Write Them
Use the Point – Explain – Expand – Criticise method (PEEC), demonstrate knowledge, application and evaluation skills, and use the item to make your points!
Table of Contents
Last Updated on November 10, 2022 by
This post offers some advice on how you might plan and write essays in the A level sociology exams. 
Essays will either be 20 or 30 marks depending on the paper but the general advice for answering them remains the same:
Use the PEEC method for the main paragraphs: POINT – EXPLAIN – EXPAND – CRITICISE
Use the overall structure below – PEEC (3 to 5 times) framed by an introduction, then overall evaluations and conclusion towards the end.
Use the item provided – this must form the basis of your main points!
How to write an A-level sociology essay
Allow yourself enough time – 1.5 minutes per mark = 45 minutes for a 30 mark essay.
Read the Question and the item, what is it asking you to do?
Do a rough plan (5-10 mins) – initially this should be 'arguments and evidence' for and 'against' the views in the question, and a few thoughts on overall evaluations/ a conclusion. If you are being asked to look at two things, you'll have to do this twice/ your conclusion should bring the two aspects of the essay together.
Write the essay (35 mins)– aim to make 3-5 points in total (depending on the essay, either 3 deep points, or 5 (or more) shallower points). Try to make one point at least stem from the item, ideally the first point.
Try to stick to the following structure in the picture above!
Overall evaluations – don't repeat yourself, and don't overdo this, but it's useful t tag this in before a conclusion.
Conclusion (allow 2 mins minimum) – an easy way to do this is to refer to the item – do you agree with the view or not, or say which of the points you've made is the strongest/ weakest and on balance is the view in the question sensible or not?
Skills in the A Level Sociology Exam
The AQA wants you to demonstrate 3 sets of skills in the exam – below are a few suggestions about how you can do this in sociology essays.
AO1: Knowledge and Understanding
You can demonstrate these by:
Using sociological concepts
Using sociological perspectives
Using research studies
Showing knowledge of contemporary trends and news events
Knowledge can also be synoptic, or be taken from other topics.
NB – knowledge has to be relevant to the question to get marks!
AO2: Application 
You can demonstrate application by…
Using the item – refer to the item!!!
Clearly showing how the material you have selected is relevant to the question, by using the words in the question
Making sure knowledge selected is relevant to the question.
AO3: Analysis and Evaluation
NB 'Assess' is basically the same as Evaluation
You can demonstrate analysis by….
Considering an argument from a range of perspectives – showing how one perspective might interpret the same evidence in a different way, for example.
Developing points – by showing why perspectives argue what they do, for example.
Comparing and contrasting ideas to show their differences and similarities
You can show how points relate to other points in the essay.
You can demonstrate evaluation by…
Discussing the strengths and limitations of a theory/ perspective or research method.
You should evaluate each point, but you can also do overall evaluations from other perspectives before your conclusion.
NB – Most people focus on weaknesses, but you should also focus on strengths.
Weighing up which points are the most useful in a conclusion.
Use the item
Every 30 mark question will ask you to refer to an 'item'. This will be a very short piece of writing, consisting of about 8 lines of text. The item will typically refer to one aspect of the knowledge side of the question and one evaluation point. For example, if the question is asking you to 'assess the Functionalist view of education', the item is likely to refer to one point Functionalists make about education – such as role allocation, and one criticism.
All you need to do to use the item effectively is to make sure at least one of your points stems from the knowledge in the item, and develop it. It's a good idea to make this your first point. To use the evaluation point from the item (there is usually some evaluation in there), then simply flag it up when you use it during the essay.
Signposting
For more exams advice please see my exams and essay advice page
To return to the homepage – revisesociology.com
Seven examples of sociology essays, and more advice…
For more information on 'how to write sociology essays for the A level exam' why not refer to my handy 'how to write sociology essays guide'. 
The contents are as follows:
Introductory Section
A quick look at the three sociology exam papers
A pared-down mark scheme for A Level sociology essays
Knowledge, application, analysis, evaluation, what are they, how to demonstrate them.
How to write sociology essays – the basics:
These appear first in template form, then with answers, with the skills employed shown in colour. Answers are 'overkill' versions designed to get full marks in the exam.
Assess the Functionalist View of the Role of Education in Society (30) – Quick plan
Assess the Marxist view of the role of education in society (30) – Detailed full essay
Assess the extent to which it is home background that is the main cause of differential education achievement by social class (30) – Detailed full essay
Assess the view that education policies since 1988 have improved equality of educational opportunity (30) – Quick plan
Assess the view that the main aim of education policies since 1988 has been to raise overall standards in education.' (30) – Quick plan
Assess the claim that 'ethnic difference in educational achievement are primarily the result of school factors' (30) – Detailed full essay
Assess the view that in school processes, rather than external factors, are the most important in explaining differences in educational achievement (30) – detailed essay – Quick plan.
Share this:
One thought on "A Level Sociology Essays – How to Write Them"
Pingback: Important Tips To Write The Best Sociology Essay  – Revise Sociology
Leave a Reply Cancel reply
This site uses Akismet to reduce spam. Learn how your comment data is processed .
140 Sociology Essay Topics
Students majoring in or taking sociology courses will have to write more than a few essays on the subject to pass their classes and earn a degree. Sociology is a fascinating subject about the study of human social behavior, including its origins, development, and structure. It covers a wide range of topics such as family relations, religion, education, crime, and race relations.
But while it's easy to define what sociology is, writing an essay on the subject can be quite challenging for some students. If you're one of them, then don't worry! This guide will teach you everything you need to know about writing an excellent sociology essay and provide you with 140 sociology essay topics to get those creative juices flowing.
Types of Sociology Essays
Essays and papers written about sociology can vary in their purpose. In some cases, you may need to inform or explain something to your reader, while in others, you may need to argue a particular point. The type of essay you're being asked to write will usually be made clear in the assignment prompt, but if it's not, be sure to ask your instructor what is expected of you. Here are some of the most common types of sociology essays you may encounter:
Descriptive Essays for Sociology
A descriptive essay asks the writer to describe something, whether it be a person, place, thing, or experience. In this type of essay, it's essential to be clear and concise in your description and use sensory details (i.e., sight, smell, sound, touch, and taste) to help your reader experience what you're describing.
Descriptive sociology essays typically focus on providing an overview of a particular subject or phenomenon, such as the rise of social media or the effects of poverty. In these essays, you'll need to focus on providing details and facts rather than offering your own opinion.
Argumentative Essays for Sociology
An argumentative essay is one in which the writer takes a position on a particular issue and tries to convince the reader to agree with their point of view. To do this, you'll need to use evidence and strong reasoning to support your claims.
For argumentative sociology essays, you'll need to develop a debatable thesis statement and support it with evidence from research, personal experience, or both. Suitable topics for an argumentative sociology essay could include the impact of technology on society or whether single-parent households are detrimental to children's development.
Narrative Essays for Sociology
A narrative essay tells a story, usually from the writer's perspective. In sociology, narrative essays can be used to discuss personal experiences, such as coming of age or overcoming adversity.
When writing a narrative sociology essay, you'll want to focus on using vivid language to describe the events you're recounting and how they made you feel. It's also important to make sure the story flows logically and that there is a clear purpose or moral to the tale.
Comparative Essays for Sociology
A comparative essay asks the writer to compare and contrast two or more things, usually people, places, ideas, or experiences. For sociology, this could involve comparing different cultures, social groups, or even historical periods.
In a comparative sociology essay, it's important to identify the similarities and differences between the subjects you're discussing and analyze why these comparisons exist. What factors have led to the similarities? Are the differences due to chance, or are they the result of deliberate choices?
The Dos and Don'ts of Sociology Essay Writing
When writing any type of sociology paper, there are a few things you'll want to keep in mind in order to produce the best work possible.
Do your research.
When writing a sociology essay, you must have credible sources to back up your claims. Be sure to consult scholarly journals, books, and reputable websites to get the information you need.
Don't plagiarize.
Plagiarism is a serious academic offense resulting in failing grades or even expulsion from school. If you use someone else's words or ideas, be sure to give them credit with an in-text citation.
Do proofread and edit your work.
Typos and grammatical errors can make your essay hard to read and understand. Therefore, be sure to proofread your work carefully before submitting it.
Don't procrastinate.
Sociology essays usually have a lot of work involved in the writing process, so it's crucial that you start working on it as soon as possible. By planning ahead and giving yourself plenty of time to write, you can avoid the last-minute rush and turn in a well-written paper.
Do start with an outline.
An outline can help you organize your thoughts and logically structure your essay. By having a clear plan of action, you'll be able to write a coherent and well-organized paper.
Don't forget to cite your sources.
As mentioned before, sociology essays require research and therefore need to be properly cited. Be sure to include in-text citations and a list of references for all the sources you used.
The following topics were chosen by sociology experts for their ability to provoke thought about important topics in the field of sociology. Feel free to use them as-is or expand on the topic to make it more suitable for your needs.
Sociology Essay Topics About Human Behavior
How does social media affect human behavior?
How do our relationships change as we age?
Is there a link between mental illness and crime?
How does poverty affect human behavior?
What motivates people to engage in criminal activity?
How does peer pressure influence human behavior?
How does religion affect human behavior?
What factors contribute to a person's self-identity?
How does our culture shape our behavior?
How do social norms influence human behavior?
Sociology Essay Topics About Social Institutions
How does the family influence child development?
What is the role of education in society?
How does the government influence our behavior?
What is the purpose of religion in society?
How do social institutions shape our identities?
Will current social institutions hold relevance in future society?
What would happen if one social institution disappeared?
How do social institutions work together?
What challenges do social institutions face in our changing world?
Are social institutions necessary for society to function correctly?
Sociology Essay Topics About Social Inequality
How does racism affect social inequality?
How does sexism affect social inequality?
How does social class affect social inequality?
How does ageism affect social inequality?
What are the causes of social inequality?
What are the effects of social inequality?
Can social inequality be eliminated?
What is the relationship between social inequality and crime?
How does social inequality affect health and wellbeing?
What policies can help reduce social inequality?
Sociology Essay Topics About Social Change
What are the causes of social change?
What are the effects of social change?
Is social change always positive?
How does social change happen?
What is the relationship between social change and technology?
What is the relationship between social change and the economy?
What policies can help promote social change?
How does social change impact our everyday lives?
Will society always experience social change?
Is there a limit to social change?
Sociology Essay Topics About Culture
What is the relationship between culture and society?
How does culture shape our identities?
What is the role of culture in socialization?
How does culture impact our behavior?
What are the functions of culture in society?
How do subcultures form?
What are the effects of multiculturalism?
How does globalization impact culture?
Are there universal aspects of culture?
What is the relationship between culture and power?
Sociology Essay Topics About Population and Demographics
How does population size impact society?
How does population density impact society?
How do demographics affect social inequality?
What is the relationship between population growth and economic development?
What are the causes of population growth?
What are the effects of population growth?
Can population growth be controlled?
What is the relationship between population and the environment?
What policies can help manage population growth?
What challenges does society face with an aging population?
Sociology Essay Topics About Social Stratification
How does social stratification impact society?
How does social stratification affect social mobility?
What is the relationship between social stratification and social inequality?
How does social stratification impact economic development?
What are the causes of social stratification?
What are the effects of social stratification?
Can social stratification be eliminated?
What policies can help reduce social stratification?
How does social stratification impact our everyday lives?
Is social stratification necessary for society to function properly?
Sociology Essay Topics About Gender
How does gender affect socialization?
How does gender impact our behavior?
What are the functions of gender in society?
How do genders form?
What are the effects of gender inequality?
How does globalization impact gender roles?
Are there universal aspects of gender?
What is the relationship between gender and power?
How does gender affect our health and wellbeing?
What policies can help promote gender equality?
Sociology Essay Topics About Family
How has the family changed over time?
What is the role of the family in society?
How does the family impact our behavior?
What are the drawbacks to the idea of an elementary family?
How do families form?
What are the effects of family violence?
How does divorce impact families?
What are the effects of single parenting?
What policies can help families?
How does the family impact our health and wellbeing?
Sociology Essay Topics About Education
How does education impact society?
How does education affect social mobility?
What is the relationship between education and social inequality?
How does education impact economic development?
What are the causes of educational inequality?
What are the effects of education on society?
Can education be used to reduce social stratification?
What policies can help promote educational equity?
How does education impact our everyday lives?
Is education necessary for society to function correctly?
Sociology Essay Topics About Religion
How does religion impact society?
How does religion affect socialization?
What is the relationship between religion and culture?
How does religion affect our behavior?
What are the functions of religion in society?
How do religious beliefs form?
What are the effects of religious intolerance?
How does religion impact our health and wellbeing?
What policies can help promote religious tolerance?
Is religion necessary for society to function properly?
Sociology Essay Topics About Cultural Appropriation
What is cultural appropriation?
What are the effects of cultural appropriation?
Is cultural appropriation always wrong?
How can we avoid cultural appropriation?
What are some examples of cultural appropriation?
What is the difference between cultural exchange and cultural appropriation?
How does globalization impact cultural appropriation?
What policies can help reduce cultural appropriation?
How does cultural appropriation impact our everyday lives?
Is cultural appropriation necessary for society to become more inclusive?
Sociology Topics About Extreme Polarization
What drives moderates to become extremists?
What are the most extreme forms of political polarization?
What are the effects of political extremism?
What policies can help reduce extremism?
How does extremism impact our everyday lives?
Is extremism necessary for society to function properly?
How can we bridge the divide between extremists and moderates?
What is the relationship between extremism and democracy?
What is the difference between radicalization and extremism?
How can we de-radicalize extremists?
What are the best methods for countering extremists?
Sociology Essay Topics About Feminism
What is feminism?
What are the goals of feminism?
What are the different types of feminism?
What is the history of feminism?
How has feminism changed over time?
What are the major criticisms of feminism?
How does patriarchy impact society?
How can we overcome sexism and misogyny?
Is feminism necessary for society to function properly?
Remember that the key to writing a good sociology essay is to choose a topic you are interested in and have a passion for. Then, once you have found a topic that you feel strongly about, make sure to do your research and develop a well-rounded argument that can be supported by evidence.
Related Posts
110 Synthesis Essay Topics
160 Evaluation Essay Topics
110 Music Essay Topics
50 Rogerian Essay Topics
75 Critical Thinking Essay Topics
Categories:
Essay Samples
Essay Topics
Essay Writing Guides
Recent posts:
170 Ethics Essay Topics
160 Satire Essay Topics
160 Rhetorical Essay Topics
155 Criminal Justice Essay Topics
150 Political Essay Topics
145 Classification Essay Topics
140 Opinion Essay Topics
140 Environmental Essay Topics
135 Controversial Essay Topics
125 Classification and Division Essay Topics
120 Literary Essay Topics
100 Profile Essay Topics
90 Heart of Darkness Essay Topics
80 Holocaust Essay Topics
Testimonials

1.1 What Is Sociology?
Introduction
1.2 The History of Sociology
1.3 Theoretical Perspectives in Sociology
1.4 Why Study Sociology?
Section Summary
Section Quiz
Short Answer
Further Research
2.1 Approaches to Sociological Research
2.2 Research Methods
2.3 Ethical Concerns
3.1 What Is Culture?
3.2 Elements of Culture
3.3 High, Low, Pop, Sub, Counter-culture and Cultural Change
3.4 Theoretical Perspectives on Culture
4.1 Types of Societies
4.2 Theoretical Perspectives on Society
4.3 Social Constructions of Reality
5.1 Theories of Self-Development
5.2 Why Socialization Matters
5.3 Agents of Socialization
5.4 Socialization Across the Life Course
6.1 Types of Groups
6.2 Group Size and Structure
6.3 Formal Organizations
7.1 Deviance and Control
7.2 Theoretical Perspectives on Deviance and Crime
7.3 Crime and the Law
8.1 Technology Today
8.2 Media and Technology in Society
8.3 Global Implications of Media and Technology
8.4 Theoretical Perspectives on Media and Technology
9.1 What Is Social Stratification?
9.2 Social Stratification and Mobility in the United States
9.3 Global Stratification and Inequality
9.4 Theoretical Perspectives on Social Stratification
10.1 Global Stratification and Classification
10.2 Global Wealth and Poverty
10.3 Theoretical Perspectives on Global Stratification
11.1 Racial, Ethnic, and Minority Groups
11.2 Theoretical Perspectives on Race and Ethnicity
11.3 Prejudice, Discrimination, and Racism
11.4 Intergroup Relationships
11.5 Race and Ethnicity in the United States
12.1 Sex, Gender, Identity, and Expression
12.2 Gender and Gender Inequality
12.3 Sexuality
13.1 Who Are the Elderly? Aging in Society
13.2 The Process of Aging
13.3 Challenges Facing the Elderly
13.4 Theoretical Perspectives on Aging
14.1 What Is Marriage? What Is a Family?
14.2 Variations in Family Life
14.3 Challenges Families Face
15.1 The Sociological Approach to Religion
15.2 World Religions
15.3 Religion in the United States
16.1 Education around the World
16.2 Theoretical Perspectives on Education
16.3 Issues in Education
17.1 Power and Authority
17.2 Forms of Government
17.3 Politics in the United States
17.4 Theoretical Perspectives on Government and Power
Introduction to Work and the Economy
18.1 Economic Systems
18.2 Globalization and the Economy
18.3 Work in the United States
19.1 The Social Construction of Health
19.2 Global Health
19.3 Health in the United States
19.4 Comparative Health and Medicine
19.5 Theoretical Perspectives on Health and Medicine
20.1 Demography and Population
20.2 Urbanization
20.3 The Environment and Society
Introduction to Social Movements and Social Change
21.1 Collective Behavior
21.2 Social Movements
21.3 Social Change
Learning Objectives
By the end of this section, you should be able to:
Explain concepts central to sociology.
Describe how different sociological perspectives have developed.
What Are Society and Culture?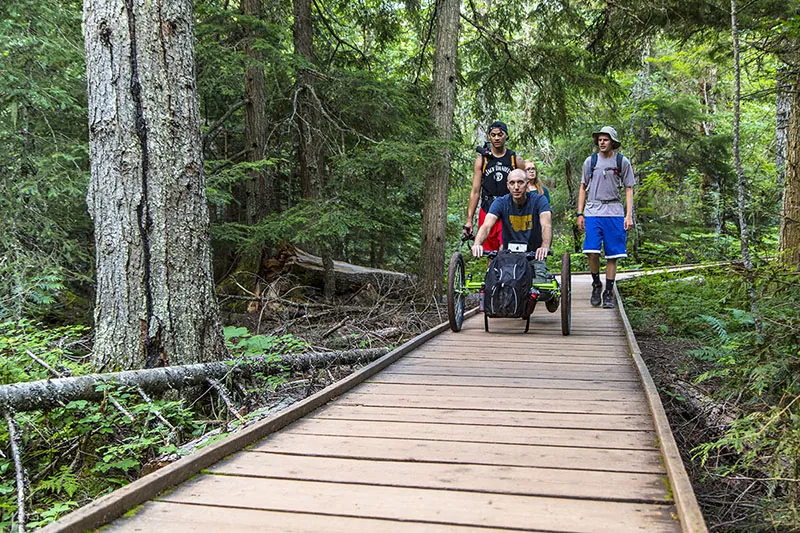 Sociology is the scientific and systematic study of groups and group interactions, societies and social interactions, from small and personal groups to very large groups. A group of people who live in a defined geographic area, who interact with one another, and who share a common culture is what sociologists call a society .
Sociologists study all aspects and levels of society. Sociologists working from the micro-level study small groups and individual interactions, while those using macro-level analysis look at trends among and between large groups and societies. For example, a micro-level study might look at the accepted rules of conversation in various groups such as among teenagers or business professionals. In contrast, a macro-level analysis might research the ways that language use has changed over time or in social media outlets.
The term culture refers to the group's shared practices, values, and beliefs. Culture encompasses a group's way of life, from routine, everyday interactions to the most important parts of group members' lives. It includes everything produced by a society, including all the social rules.
Sociologists often study culture using the sociological imagination , which pioneer sociologist C. Wright Mills described as an awareness of the relationship between a person's behavior and experience and the wider culture that shaped the person's choices and perceptions. It's a way of seeing our own and other people's behavior in relationship to history and social structure (1959). One illustration of this is a person's decision to marry. In the United States, this choice is heavily influenced by individual feelings. However, the social acceptability of marriage relative to the person's circumstances also plays a part.
Remember, though, that culture is a product of the people in a society. Sociologists take care not to treat the concept of "culture" as though it were alive and real. The error of treating an abstract concept as though it has a real, material existence is known as reification (Sahn, 2013).
Studying Patterns: How Sociologists View Society
All sociologists are interested in the experiences of individuals and how those experiences are shaped by interactions with social groups and society. To a sociologist, the personal decisions an individual makes do not exist in a vacuum. Cultural patterns , social forces and influences put pressure on people to select one choice over another. Sociologists try to identify these general patterns by examining the behavior of large groups of people living in the same society and experiencing the same societal pressures.
Consider the changes in U.S. families. The "typical" family in past decades consisted of married parents living in a home with their unmarried children. Today, the percent of unmarried couples, same-sex couples, single-parent and single-adult households is increasing, as well as is the number of expanded households, in which extended family members such as grandparents, cousins, or adult children live together in the family home. While 15 million mothers still make up the majority of single parents, 3.5 million fathers are also raising their children alone (U.S. Census Bureau, 2020). Increasingly, single people and cohabitating couples are choosing to raise children outside of marriage through surrogates or adoption.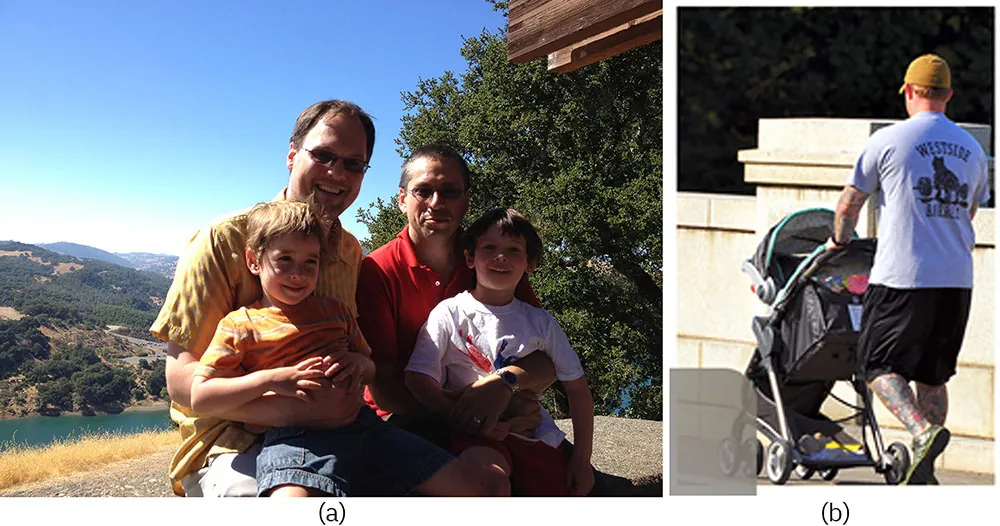 Some sociologists study social facts —the laws, morals, values, religious beliefs, customs, fashions, rituals, and cultural rules that govern social life—that may contribute to these changes in the family. Do people in the United States view marriage and family differently over the years? Do they view them differently than Peruvians? Do employment and economic conditions play a role in families? Other sociologists are studying the consequences of these new patterns, such as the ways children influence and are influenced by them and/or the changing needs for education, housing, and healthcare.
Sociologists identify and study patterns related to all kinds of contemporary social issues. The "Stop and Frisk" policy, the emergence of new political factions, how Twitter influences everyday communication—these are all examples of topics that sociologists might explore.
Studying Part and Whole: How Sociologists View Social Structures
A key component of the sociological perspective is the idea that the individual and society are inseparable. It is impossible to study one without the other. German sociologist Norbert Elias called the process of simultaneously analyzing the behavior of individuals and the society that shapes that behavior figuration .
Consider religion. While people experience religion in a distinctly individual manner, religion exists in a larger social context as a social institution . For instance, an individual's religious practice may be influenced by what government dictates, holidays, teachers, places of worship, rituals, and so on. These influences underscore the important relationship between individual practices of religion and social pressures that influence that religious experience (Elias, 1978). In simpler terms, figuration means that as one analyzes the social institutions in a society, the individuals using that institution in any fashion need to be 'figured' in to the analysis.
Sociology in the Real World
Individual-society connections.
When sociologist Nathan Kierns spoke to his friend Ashley (a pseudonym) about the move she and her partner had made from an urban center to a small Midwestern town, he was curious about how the social pressures placed on a lesbian couple differed from one community to the other. Ashley said that in the city they had been accustomed to getting looks and hearing comments when she and her partner walked hand in hand. Otherwise, she felt that they were at least being tolerated. There had been little to no outright discrimination.
Things changed when they moved to the small town for her partner's job. For the first time, Ashley found herself experiencing direct discrimination because of her sexual orientation. Some of it was particularly hurtful. Landlords would not rent to them. Ashley, who is a highly trained professional, had a great deal of difficulty finding a new job.
When Nathan asked Ashley if she and her partner became discouraged or bitter about this new situation, Ashley said that rather than letting it get to them, they decided to do something about it. Ashley approached groups at a local college and several churches in the area. Together they decided to form the town's first Gay-Straight Alliance.
The alliance has worked successfully to educate their community about same-sex couples. It also worked to raise awareness about the kinds of discrimination that Ashley and her partner experienced in the town and how those could be eliminated. The alliance has become a strong advocacy group, and it is working to attain equal rights for lesbian, gay, bisexual, and transgender, or LGBTQ individuals.
Kierns observed that this is an excellent example of how negative social forces can result in a positive response from individuals to bring about social change (Kierns, 2011).
As an Amazon Associate we earn from qualifying purchases.
Want to cite, share, or modify this book? This book uses the Creative Commons Attribution License and you must attribute OpenStax.
Access for free at https://openstax.org/books/introduction-sociology-3e/pages/1-introduction
Authors: Tonja R. Conerly, Kathleen Holmes, Asha Lal Tamang
Publisher/website: OpenStax
Book title: Introduction to Sociology 3e
Publication date: Jun 3, 2021
Location: Houston, Texas
Book URL: https://openstax.org/books/introduction-sociology-3e/pages/1-introduction
Section URL: https://openstax.org/books/introduction-sociology-3e/pages/1-1-what-is-sociology
© Jun 27, 2023 OpenStax. Textbook content produced by OpenStax is licensed under a Creative Commons Attribution License . The OpenStax name, OpenStax logo, OpenStax book covers, OpenStax CNX name, and OpenStax CNX logo are not subject to the Creative Commons license and may not be reproduced without the prior and express written consent of Rice University.
100+ Sociology Essay Topics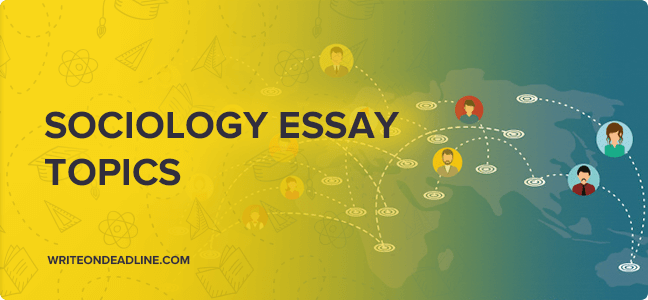 Sociology is a dynamic field that dives deep into the study of human society, our behaviors, structures, and institutions. Whether you're a student of sociology or simply someone with a keen interest in understanding the workings of society, writing an essay on a sociology topic can be an enlightening endeavor.
Table of Contents
What is a Sociology Essay?
A sociology essay is an analytical piece that delves into various facets of human society. It is a scholarly paper that seeks to interpret, analyze, or critique the social phenomena that shape and are shaped by human behavior. Such essays aim to provide insights into social patterns, behaviors, relationships, institutions, and norms and often incorporate empirical data, theoretical perspectives, and critical analysis.
How to Choose a Sociology Essay Topic
Selecting the right sociology essay topic can be a game-changer for your paper. Follow these guidelines:
Interest & Passion : Choose a topic that genuinely intrigues you. Your passion will shine through in your writing.
Relevance : Ensure the topic is pertinent to current societal issues or has historical significance.
Feasibility : Make sure you have access to enough resources and data for your topic.
Originality : It's always a bonus if you can offer a fresh perspective on a familiar issue.
Sociology Essay Topics Lists
Understanding social norms.
The evolution of social etiquettes over the decades.
The role of social media in shaping modern-day social norms.
Taboos in contemporary society and their origins.
The Family Structure
The changing dynamics of the nuclear family.
The effects of same-sex parenting on children.
Extended family vs. nuclear family: A comparative analysis.
Gender & Society
The social implications of gender fluidity.
How societal roles have evolved with the feminist movement.
The impact of patriarchal structures in modern society.
Technology & Human Interactions
The influence of virtual realities on human behavior.
Social implications of increased screen time among youth.
The diminishing face-to-face interactions in the digital age.
Crime & Social Structures
The sociological reasons behind juvenile delinquency.
How socio-economic factors influence crime rates.
The role of community in crime prevention.
Religion & Cultural Values
The sociology of religious cults.
How religion influences moral values in society.
The changing face of religious practices with modernization.
Education & Society
The role of education in shaping societal values.
How the education system reinforces societal norms.
The social implications of homeschooling.
Health, Well-being & Society
The sociological perspective on mental health stigma.
The impact of societal norms on body image.
How societal structures influence health disparities.
Sociology of Identity
The sociology of personal identity in a digital age.
Ethnicity and cultural identity in globalized societies.
The influence of popular culture on teenage identity formation.
The role of language in shaping personal and group identities.
Globalization and Society
The sociological implications of a borderless world.
Globalization and its impact on indigenous cultures.
The paradox of globalization: Increasing connectivity and rising nationalism.
Media and Societal Behavior
The influence of media on body image perceptions.
Fake news and its impact on public trust.
Representation of minorities in popular media.
Work, Employment, and Society
The sociological dimensions of remote work.
Gig economy and the changing nature of employment.
Work-life balance in modern societies.
Race and Ethnic Relations
The sociology of racial profiling.
Intergroup relations and societal cohesion.
Ethnocentrism and its impact on multicultural societies.
Environment and Society
Sociological perspectives on climate change denial.
Urbanization and its sociological implications.
Society's role in sustainable development.
Politics, Power, and Society
The sociology of political activism in the digital age.
Power dynamics in contemporary societies.
The social implications of political propaganda.
Social Movements
The sociological anatomy of grassroots movements.
Social media's role in modern social movements.
LGBTQ+ rights movement: A sociological examination.
Aging and Society
Societal perceptions of the elderly and ageism.
The social implications of an aging population.
Intergenerational relationships in modern societies.
Social Stratification
The sociology of wealth distribution and inequality.
Class consciousness in capitalist societies.
The impact of social stratification on mental health.
Urban Sociology
The social dynamics of urban gentrification.
Urbanization and the rise of megacities.
The sociology of public spaces in urban settings.
Migration and Society
The societal effects of refugee crises.
Assimilation vs. multiculturalism in immigrant societies.
The role of remittances in reshaping societal structures.
Social Psychology
Group behavior and societal conformities.
The sociology of interpersonal attraction.
Social isolation in the age of social media.
Youth and Society
The impact of technology on youth cultures.
Youth rebellion and its sociological implications.
The sociology of youth unemployment and its ripple effects.
Social Networks and Society
The changing nature of friendships in the digital era.
Social networks and the evolution of collective memories.
The impact of online communities on real-world social ties.
Marriage and Relationships
The shifting paradigms of marriage in contemporary societies.
Cohabitation vs. marriage: Societal views and implications.
Long-distance relationships in a hyperconnected world.
Sport, Leisure, and Society
The sociology of sports fandom and tribalism.
Leisure activities and their reflection on societal values.
The societal impact of the commercialization of sports.
Food, Culture, and Society
The sociology of food consumption and cultural identity.
Veganism and vegetarianism as social movements.
Globalization and the homogenization of culinary cultures.
Deviance and Social Control
The social construction of deviance in different cultures.
The role of prisons in societal control and rehabilitation.
Cyberbullying and the evolution of deviant behaviors online.
Health and Illness
The sociological dimensions of global health crises.
Mental health and societal stigma: A global perspective.
Alternative medicine and its place in modern societies.
Art and Society
The sociology of art appreciation and cultural elitism.
Street art as a form of social commentary.
The role of art in shaping and reflecting societal values.
Language and Communication
The sociology of language preservation in multicultural societies.
Digital communication and its impact on societal interactions.
The power dynamics of language and its influence on social hierarchies.
Consumerism and Society
The societal implications of fast fashion.
The culture of consumerism and its impact on environmental sustainability.
Luxury brands and their role in social stratification.
Social Innovation and Change
Grassroots initiatives and their role in societal transformation.
The social dynamics of innovation adoption.
Resisting change: Societal barriers to progressive reforms.
Struggling to put your thoughts into words? Let our experienced writers at writeondeadline.com assist you. We guarantee top-quality, plagiarism-free sociology essays that resonate with your voice and perspective. Get started with us today!
Useful References
American Sociological Association
The Sociological Review
Sociology Guide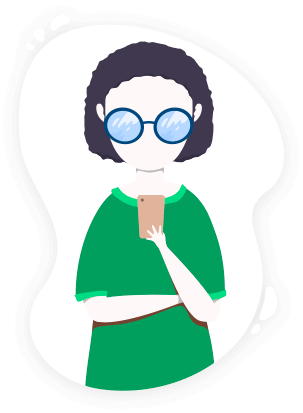 EssayEmpire
Category: sociology essay examples.
See our collection of sociology essay examples. These example essays are to help you understanding how to write a sociology essay . Sociology is the only science specifically devoted to the study of society in the broad sense of the term, meaning the social world and the open field of the social. Like many of the social and human sciences it does not have a clearly defined subject matter. Also, see our list of sociology essay topics to find the one that interests you.
Critical Race Theory: Understanding the Framework
Critical Race Theory (CRT) is a theoretical framework that emerged in the United States in the late 20th century. It seeks to examine and understand the ways in which race and racism intersect with various aspects of society, including law, politics, education, and culture. This...
What It Means to Be an American: then and Now
The identity of an American has evolved over centuries, shaped by historical events, cultural diversity, and shifting societal values. What it means to be an American now differs in many ways from what it meant in the past. In this essay, we will explore the...
Logos, Ethos, and Pathos in Political Speeches
Political speeches are powerful tools used by leaders to persuade, inspire, and mobilize their audiences. Central to the art of effective political oratory are the persuasive techniques of logos, ethos, and pathos. These rhetorical strategies are employed to appeal to the audience's logic, ethics, and...
National Junior Honor Society: Its Values and Significance
The National Junior Honor Society (NJHS) is a prestigious organization that recognizes and celebrates the outstanding achievements of middle school students in the areas of leadership, scholarship, character, and service. In this essay, we will explore the significance of the NJHS, its core values, the...
Trying to find an excellent essay sample but no results?
Don't waste your time and get a professional writer to help!
Communication
Interpersonal Relationship
Race and Ethnicity
Sociological Theories
Millennial Generation
Social Justice
Observation
Discourse Community
Cultural Identity
American Identity
Social Class
Homosexuality
Masculinity
Animal Cruelty
Peer Pressure
Same Sex Marriage
Teacher-Student Relationships
American Dream
Racial Profiling
Cultural Diversity
Native American
Citizenship
Cultural Relativism
Intersectionality
National Honor Society
Stereotypes
Gender Roles
Sociological Imagination
Distracted Driving
Hierarchy of Power
Mass Hysteria
Adaptability
Cell Phones and Driving
Comparison of Racial Equality Movements
Deviant Behavior
Divorce Rate
Emile Durkheim
Gender Differences
Gender Performativity
Gender Stereotypes
Growing Gulf Between Rich and The Rest of Us
Human Evolution
Information Age
Mass Incarceration
Personal Qualities
Portrayal of People With Disabilities
Sects in Society
Sex, Gender and Sexuality
Social Care
Social Change
Social Darwinism
Social Death
Social Imagination
Social Networking
Social Norms
Social Observation Report
Social Research Methods
Social Stratification
Sociological Perspective
Thinking Sex
Untouchability in Nepal and India
samplius.com uses cookies to offer you the best service possible.By continuing we'll assume you board with our cookie policy .--> -->