Free Business Essay Examples & Topics
If you are studying law, economics, finances, or management, the chances are that you will have to write a business essay. It is a fairly standard assignment encountered at a school or college level. Thus, every student should at the very least know the basics concerning this particular phenomenon.
What is business? Everyone has a vague understanding of the term, but there is also a specific definition. A business is a commercial, professional, or industrial organization involved in entrepreneurship. It is not necessarily motivated by financial gain – a charity can also be a business. The nature of business refers to its operations, its mission statement, and the type of service or product it provides. The organization's size can range from sole ownership to large multinational conglomerates.
Our experts have selected some business essay examples for you to check out so that you won't struggle with your task. Besides, in this article, you will find advice for writing these papers. You will see how to organize your work best and which elements to include in your essay.
How to Write a Business Essay
In this section, you will see the top recommendations for starting a business essay. The tips here are of most use for argumentative and persuasive writing assignments. These are the most popular styles for essays about business.
1. Pick a topic or analyze a given one.
If you're free to choose one, select a topic that you find intriguing. Identify a relevant central idea to discuss. When writing an essay on an assigned topic, determine the exact question that needs to be addressed. Double-check the essay format that you have to follow.
2. Research and take notes.
Examine the topic to get a better understanding of the specific field. After identifying a central idea of the business essay, search for the information relevant to your paper. There are plenty of data available online. Yet, books and journals from your local library are also great resources. While researching, note all the useful sources to find them again later.
3. Create a reference list.
In most essays on business, you'll have to illustrate your points and provide credible sources. Thus, collect the bibliography to indicate all the required citations. It's a good idea to compile the references before you begin writing. This way, you won't have to rush to get it all together at the end.
4. Write a thesis statement and create an outline.
Just like any successful organization requires a business plan, your essay requires a solid outline. Create your objectives and formulate your thesis statement around them. Ensure that your points and supporting evidence correspond directly to your central idea.
5. Revise and edit.
Most school and college students don't bother to double-check their academic works once they are done. However, only with revision and editing will your essay truly achieve success. Check for grammar mistakes and the flow of your sentences. Ensure the logical order of your analysis. If anything sounds off, better to change it before submitting it.
Even after reading these steps, you may still be at a loss as to how to write a business essay. Examples of works written by other students can help you analyze relevant ideas. You can peruse the ones we have provided underneath the article.
Business Essay Outline
In the previous section, we mentioned that you need to create an outline for a successful paper. Thankfully, most essays have the same general structure they follow. We will analyze it in more detail below.
In essence, a business essay structure consists of the following:
1. Introduction. It is the place for you to explain the general idea behind your topic. This is also where you will provide a thesis statement. In the introduction, you will have to identify the central elements of the essay. Make sure you establish communication with the reader.
2. Background. You will always want to clarify specific terms or concepts essential to your audience. Thus, provide relevant definitions and context in your introduction or separate paragraph if your task allows it. For example, most people probably know what leadership is but will struggle to understand social responsibility. If you are writing a case study, important background information is necessary to include in your essay.
3. Main Body. Using your selected sources, create a detailed analysis of the topic. Make sure to incorporate:
Arguments in favor of your position.
Examples as evidence to support your claims.
Counterarguments as evidence that you've examined the topic from different perspectives.
Don't forget to include quotes and citations from relevant sources. These will provide credibility to your research.
4. Conclusion. In your last paragraph, provide a concise discussion of the separate points. Re-examine your thesis statement and reiterate it in different words. Summarize your findings and make sure that they relate to the purpose presented in the introduction.
Thank you for checking our recommendations. Below, you will find business essay examples on different topics. Good luck writing your assignment!
30101 Best Essay Examples on Business
The skittles brand's marketing campaign.
The Leadership Mentorship Experience
Subjects: Leadership Styles
Words: 7206
Innovative Pharmaceutical MNC Business Models in Africa's Emerging Markets
Subjects: Strategic Marketing
Words: 21150
Aspects of Korean Bakery W.L.L. Analysis
Subjects: Company Analysis
Aspects of the Enron Scandal: Business Ethics
Subjects: Business Ethics
Redhill Capital: Case Study
Integrated Theory of Leadership
Need more business paper ideas? Check our partner's specialized business essay examples database .
Real-World Application: Cost Management and Cost Systems
Subjects: Financial Management
Words: 1407
Kier Group Plc: The Impacts of COVID-19
Subjects: Entrepreneurship
Words: 4343
Digitalization to Assist SMEs' Organizational Culture
Subjects: Corporate Culture
Aspects of Lewin's Leadership Theories
Measuring emotional intelligence in job selection.
Subjects: Employees Management
Words: 1652
Chapter 4 of Leadership Theory Book by Dugan
Centralization vs. de-centralization of procurement.
Subjects: Strategy
Words: 9532
The Use of Algorithms in Decision-Making
Subjects: Decision Making
The Research Query Statement: Business Ethics in Africa
How tone at the top impacts a leader's moral compass.
Subjects: Management
Words: 1065
"Personal Jurisdiction and the Marketing…" Article by Dickerson et al.
Etihad airways: corporate finance and financial strategy.
Improving Work-Life Balance During Distant Work
Apple vs. Microsoft: Comparative Analysis
The role of data in business decision-making, the covid-19 pandemic impact on corporate culture, leadership: conflict and conflict management, nike inc.'s opportunities and limitations of international expansion.
Subjects: International Marketing
The Johnson & Johnson Firm's Diversification
Employment equity and equality: research planning.
Business Models and Their Key Elements
Subjects: Strategic Management
Principles of Leadership and Future of Terrorism
Wealth Management Analyst Project
Service desk supervisor: components of job description.
360-Degree Evaluation in Managing Human Resources
Management models and impact of firm's size.
Subjects: Organizational Management
Customers Desires' Impact on Tesco's Marketing Mix
The Saudi Aramco Company and Corruption
Walmart in sweden: pestle (strategic) analysis, the chef robot: revenue streams and cost structure, diffusion of innovation as exemplified by bitcoin, how an osnabrück company can expand its operations, strategic training and retention of talented employees, chevy silverado vs. gmc denali trucks comparison.
Subjects: Product Marketing
An Argentinean Food Product Launch in Uruguay
Data analysis techniques for decision making, leadership at the reuters holdings plc company, interviewing a working professional in machines operation.
Understanding a Company's Financial Statements
Purchasing a thriving theater known as sparkster theatre, integration of automated processes, internet service providers market structure.
Leadership in a Multinational Organization
Korean companies' adherence to esg (environmental, social, and governance), the service desk supervisor job analysis, workplace safety: employee working in dangerous places, the ryno firm's demands of responsible leadership.
The #DunkinAtHome Advertising Campaign Analysis
Crew resource management techniques, management in action: the fyre festival case, motivational strategies for teamwork.
Communicating Change in Organizational Structure
Subjects: Business Communication
The Thailand Fair Education Foundation Project Assessment
An interview with a training specialist.
Managing Diversity in Work Cultures
Crowdfunding for small businesses in south africa.
Power Abuse in Rohit Chopra's Case
Why office parties are important for employee morale, can charisma be developed through practice.
Habit of Praying and Its Importance for Leaders
Server leadership and followership, supply location determinant from denmark to canada.
Embracing Diversity at the Sun City Company
Interpersonal conflict among agc corp.'s employees.
Subjects: Employee Relationships
Words: 2041
Cultural Awareness in International Business
A customer service position: a job description, current recruitment strategy at wecare, employee termination and retainment, human resource concerns and diversity.
NAPEG's Registration: Mining and Exploration Industry
Boldly go case study of providence healthcare, yoga classes at torrens university, the trade relationship between rising action bakery and power flour, llc, the shippit company information.
Subjects: Company Information
Words: 1140
Aspects of Interest From a Retirement Account
Synergize habit among "the 7 habits…" by stephen covey, walmart inc.'s strategic management and daily operations, entrepreneurship vs. working as an employee, how network connection impacts the daily life, external influence on walmart's corporate strategy, a supply strategy for launching a new line of tvs, organizational behavior consultancy for google.
Change Leadership and Emotional Intelligence
Digital transformation strategies for organizations, the importance of emotional intelligence and personality in the workplace, the starbucks firm's expansion problems in china, a real estate strategic plan analysis, caterpillar inc.'s strategic management, nyu langone health: strategic marketing.
Coaching and Professional Management
The role of marketing in the not-for-profit sector, lime case study: strategic management, human resource management: the relevance of the humanities, transsprech: marketing strategy, tires: the most important resources, human resources: the importance in business, general motors' failure to implement the toyota system, the entrepreneurial journey of foods future global.
Limited Ltd: Cohesion and Productivity
The book "agile: the insights you need", hiring the previously convicted cybercriminals: ethical dilemma, the prosci adkar model: advantages and limitations, centurion media: business ethics.
The Employees' Inherent Talents Discovery
Management control and employee motivation, the importance of reputation for companies.
Subjects: Brand Management
Chipotle Mexican Grill: Business Strategy
The netflix corporate strategy.
International Business Operations: Pros and Cons
Subjects: Global Scale Management
Words: 1112
Negotiation Styles in China and the US
Subjects: Managerial Negotiation
The American Cargo and Logistics Limited Enhancing Communication
The Harvey Norman Firm's International Expansion
Financial Ratios and Trend Analysis: Budget Decisions in Business
Advertising
Applications
Assessments
Certificates
Announcement
Invitations
Newsletters
Questionnaires
Food & Beverages
Recruitment
Marketing Examples
Transportation
10+ Business Essay Examples [ School, Management, Plan ]
Business essay, 9+ business essay examples, 1. business plan essay template, 2. business school essay, 3. business ethics essay competition, 4. business extended essay assessment, 5. business process essay in pdf, 6. sample business essay, 7. small retail business essay, 8. school of business graduate essay form, 9. basic business essay template, 10. high school business essay, 11. business ethics essay submission form, how do you make you business essay look presentable, how long should a business essay be, why do we need to write business essays.
Introduction of an Essay
Conclusion of an essay, more design, 6+ common essay mistakes examples, 6+ swot analysis examples, 5+ ways of writing an observation report examples, how do you write an analytical essay examples, tips in writing a reflective statement, how to write an agenda examples, how to write an interview report with examples examples, secrets of good business writing examples, 10+ reasons why business cards, 10+ english report writing examples, 9+ evaluation essay examples, 9+ samples of formal essays.

Related Articles
id; ?>)" rel="noopener" role="button" tabindex aria-label="postclick">37+ Outline Examples
id; ?>)" rel="noopener" role="button" tabindex aria-label="postclick">33+ Essay Examples
Business Essay and the Best Way of Its Writing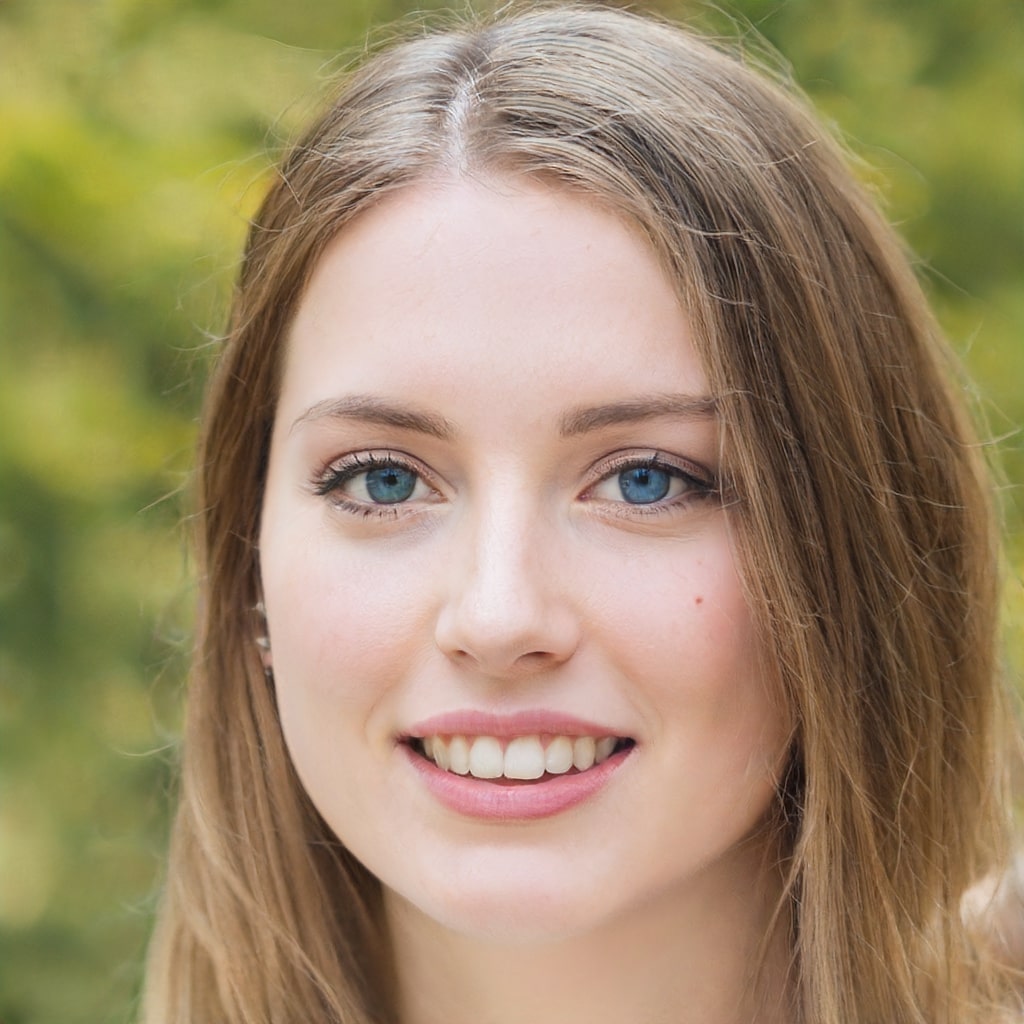 Social Science
Political Science Business is an essential aspect of today's evolving world. It is a lucrative industry that impacts many sectors, including education. Business-related courses are popular as many students are pursuing the programs. There are many branches in the business field, from business management to finance. College tutors often give students different business papers to test their knowledge as part of the assessment.
A business essay is an academic assignment that involves writing a paper that responds with a strategic and analytical approach to specific situations occurring in the market. Each business essay has a different topic that students tackle. However, the primary purpose of such essays is to collect relevant facts that align with the research question and analyze the data to get solutions.
Writing a business essay might seem simple, but it requires impressive writing skills and extensive research. You must be familiar with the topic to know the paper's direction. Topic selection is a tricky section that affects the entire writing process. It is essential to identify a relevant topic to assist you in crafting a remarkable paper. You have to write a well-structured and compelling paper to get good grades. Presenting accurate arguments with supporting examples from reliable sources is an essential research aspect. Thus, a business essay must follow the required academic standards and theoretical frameworks.
However, writing is not everyone's cup of tea, and incorporating logical arguments can be challenging. If you are stuck, you can check any business essay example online to understand the format. You will know how to structure the paper and relate it to the relevant themes.
That is why our writing service is here to help needy students craft exceptional essays. We will connect with a proficient business essay writer to help with the research and writing process. Get flawless documents from us and earn the best score in your class.
Business Essay Format
Most learners often overlook the importance of having a business essay format. It is imperative to use a format to help you outline your work. Proper thought organization and articulation are essential aspects that translate into a well-written business essay.
Below is an example of the format:
Introduction
Background information
Introduce main topics
Thesis statement
Topic sentence
Research explanation
Restate points
Significance of the study
The above outline is a map that will guide you to know what to include in each section. In addition, you will understand what the assignment requires you to do from the introduction to the conclusion.
If you still find it challenging to get the proper format, you can study a relevant business essay example from our site and jumpstart your paper. Whether you need a business school essay or a business plan essay, we have you covered.
Write Business Essay In 5 Steps
While writing might seem challenging, with the proper format and topic familiarity, you are on the right track. It is imperative to understand the writing process before composing your business essay. You need to read the prompt carefully to know what you are supposed to research and write about.
Here is an overview of the writing process in 5 simple steps:
Choosing a good topic is mandatory in crafting an excellent paper. You must select a theme that aligns with the research question. Additionally, ensure you select a familiar topic you are passionate about to avoid writing mistakes and illogical paragraphs.
Conduct extensive research to get facts and supporting evidence. Narrow down your theme and include only good points. Avoid broad topics because you will waste time during research.
Make sure you use a proper outline to organize your thoughts and line of arguments. Follow the format essay
Start writing your paper while using the required academic format. Organize your work and include the introduction, main body paragraphs, or conclusion.
Finally, edit and proofread your essay to eliminate grammatical and spelling mistakes.
The above steps will help you during business essay writing to craft remarkable papers. It would be best to plan your time adequately to avoid rushing through the process. However, you must select an appropriate topic for your paper. It could be a business management essay or a marketing paper. No matter the subject discipline, ensure you follow the correct procedure.
Business Essay Topics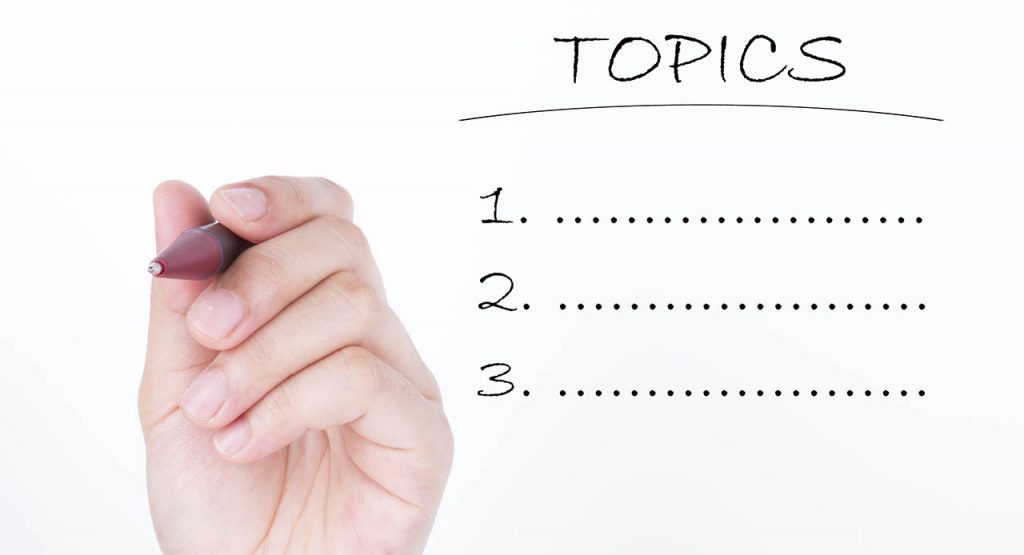 Our experts have compiled a list of different business essay topics to inspire your writing:
Discuss the importance of bookkeeping in a business.
Evaluate the impact of value addition in products.
An analysis of income and expenditure transactions.
Analyze the supply-chain industry.
The effects of product promotion in business growth.
How to develop an effective marketing strategy.
Impact of policymaking in enhancing company productivity.
What is multilevel marketing?
Impact of technology in the business world.
Discuss the challenges affecting entrepreneurship.
Significance of human resource management.
Explore the importance of budget analysis.
How does technology impact advertising?
The importance of a financial strategy.
How to start an online business.
How can organizations profit from sustainable practices?
How to develop a positive organizational culture.
The importance of employee diversity in an organization.
Effective ways of fraud prevention in a company.
Explore the communication channels in an organization.
Let us look at interesting argumentative business essay topics
Discuss the influence of cultural differences on international companies.
A comprehensive analysis of cryptocurrencies.
Discuss the ethical dilemmas in international organizations.
The influence of globalization on the business community.
Should large organizations have a social media presence?
Causes and effects of economic recession.
Impact of politics on business growth.
Discuss the effective strategies of negotiating cross-cultural business deals.
Explore the integrity of online entrepreneurship.
The impact of corporate social responsibility in an organization.
The field is quite diverse with various course programs. You can derive different topics from these programs to get logical arguments. So, get inspiration from the compelling business school essay examples and craft exceptional papers.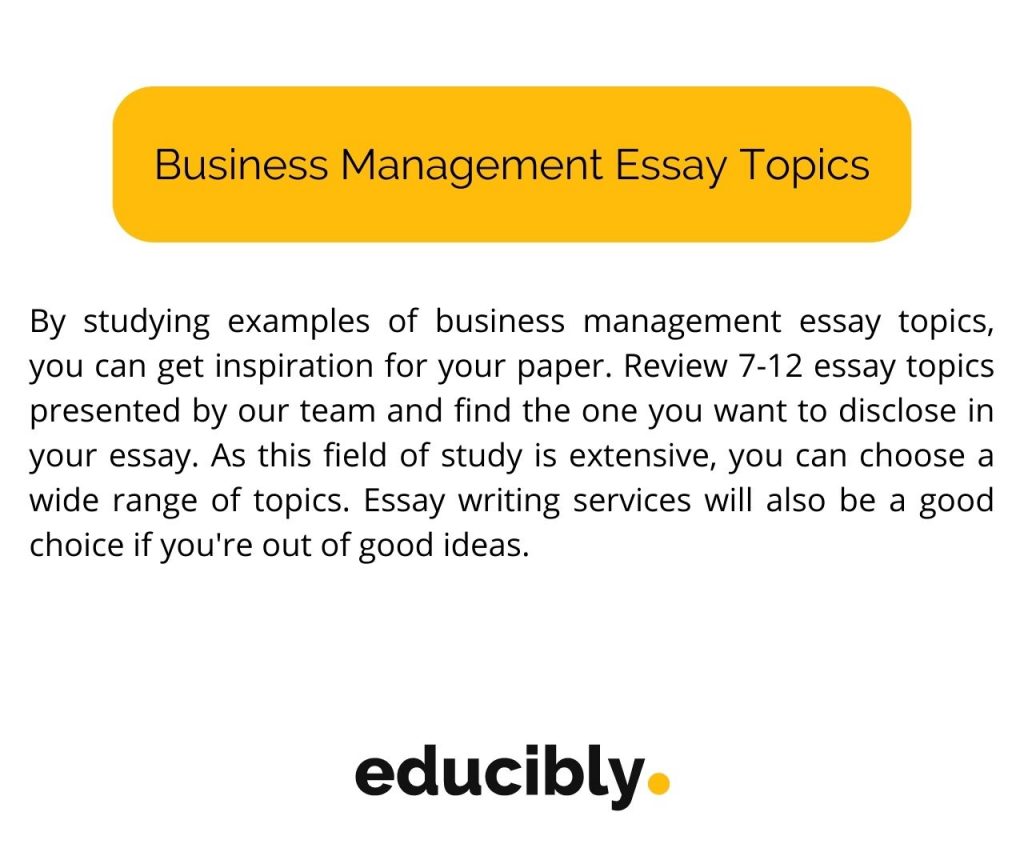 How To Start A Business Essay
Knowing how to start a business essay is essential for academic writing. The first step entails topic selection because it will determine the essay's direction. Identifying a relevant topic is vital, and you need to ensure you get the suitable theme. It will also help save you time during research and simplify the writing process.
When it comes to essay writing service , business papers are among the assignments that require extensive research and analysis. Read the essay prompt carefully to understand the tutor's expectations. Then, make sure you conduct a comprehensive brainstorming session to get the major points for your paper. Having the right points will help you compose logical arguments in a flawless manner.
Moreover, it would help to read previous essays and publications from reliable essays widely. You will get essential data to support your arguments. Besides, the sources will help you cite your essay correctly.
Start your essay with an insightful introduction and include your perspective regarding the topic. Incorporate a powerful thesis statement that informs your readers of the paper's direction and the major points you will discuss.
Proceed to write the body paragraphs with a topic sentence that captures all significant arguments. Each paragraph should have well-explained arguments that flow logically.
Finally, conclude your business essay by restating your main points and the significance of the study.
Still, need help with your paper? Worry no more. Our competent business essay writers are on standby, ready to assist you with any academic paper. Stop wasting time and reach out to us. We will help you score top-of-the-class grades within no time.
The paper "Enterprises Resource Planning Success and Failure" is an outstanding example of a business essay. An Enterprise resource planning (ERP) system according to Aslan et al. (2012, p.693) is a management system within an organization that has sets of connected inclusive software, which may be used when espoused and put into practice effectively, to oversee and connect every organizational function. Basically, ERP systems may be employed as a tool for helping to improve the supply chain network as well as the level of performance by helping in decreasing cycle times.
Besides that, ERP systems have been utilized routinely in capital-intensive industries like building, construction, manufacturing, as well as defence. Latterly, ERP systems have advanced further and nowadays they are prevalent in industries such as education, health care, finance, hospitality, and telecommunications. Fundamentally, the benefits of ERP systems are hard to realise not unless a strong disposition, as well as participation, is established within the organisation; so, the article seeks to critically analyse ERP success and failure experienced by organisations.
BodyAs mentioned by Hellens et al. (2005, p.283), ERP systems are built upon a single database and application, as well as a coordinate that is unified in the whole organization. For that reason, every application serving different departments such as HR, accounting, and supply chain are integrated firmly under a single ERP system. Al-as observed by Al-Masha et al. (2003, p.354), ERP systems are useful when successfully implemented because they accelerate the process of decision-making. So, the success of ERP systems depends on the ability of an organisation's managers to efficiently oversee the operation of a business, given that ERP systems can help them reduces operation costs.
Success drivers of ERP systems can be categorised into two: operational and technological drivers. In this case, operational drivers are associated with ways of improving organisational performance, supporting business strategies, as well as cutting production costs. On the other hand, technological drivers are predominantly associated with compliance with existing rules and regulations. The notion of success varies as the process of implementation continues, in that for planning and implementation (the first two stages of the cycle) success is mainly rooted in completing the ERP project to the standards that are acceptable within the budget as well as a time limit.
As pointed out by Hanafizadeh et al. (2010), stabilization as well as Improvement (the last two stages of the cycle) success is founded on the seeming impact of the ERP system on the performance of the organization. As indicated in Hanafizadeh et al. (2010) study, there are scores of factors vital for the success of ERP systems; support is top management one of the factors, and it involves encouraging commitment, positivity, and support of top management in the ERP project. Another factor is the utilization of knowledge as well as experience of system and technology consultants.
Additionally, the balanced project team is crucial for the success of ERP systems because it includes the integration of employees and information technology with the broad knowledge of the processes in the organization. As evidenced in Hellens et al. (2005) study, the accuracy of the information is crucial to the success of ERP project, so, data loaded from accessible legacy systems must at all times be of high quality. ERP project cannot succeed if the project management teams do not have a well-defined, detailed project plan related to the goals of the project.
Change management is also a success factor in the implementation of ERP project; so, careful attention has to be offered to this, considering that several changes in business processes are experienced during ERP systems implementation. Training and education are also important given that technical expertise regarding the ERP system, its reference model, and facts regarding its working are useful in the process of implementation. Other factors crucial for success consists of, availability of experts who aside from being in top management will frequently help the organization realize ERP system benefits.
Failure of ERP projects has been prevalent, and this has continued to bite worldwide across all business platforms. As pointed out in Xue et al. (2005, p.279) study, ERP poise substantial benefits like improving customer service, reducing manufacturing costs and boosts productivity, but these benefits are only realised after successfully implementing the ERP systems. Nevertheless, statistics show that implementation of ERP systems is still a failure amongst scores of companies. Statistically, 90 per cent of ERP systems implementations in Asia countries, especially China are either completed late or use more money and resources than those stipulated in budget.
In Xue et al. (2005) study, where they differentiated implementation success of ERP system in China as well as western countries, they noted that China had a higher percentage of failure which was attributed mainly to lack of support from top management as well as data inaccuracy. Other factors that led to ERP failure include poor participation, education and training, insignificant time ensuing from a minimal understanding of cross-operational organisational processes (Dechow & Mouritsen, 2005, p.691). Furthermore, ERP systems are exceedingly expensive, and also the need for the organisation to hire consultants to assist in the configuration as well as implementation, results in further escalation of price; thus, creating a high possibility of failure.
The cost used on consultants is almost thrice the cost of an ERP system; this negatively affects the productivity of the company and can lead also to the failure of the ERP system. ConclusionIn conclusion, it has been argued that ERP systems are beneficial because they improve the flow of information between every function of the company and also manages the connections to external stakeholders. Currently, the key basis of competitive advantage is the capability of a business to improve the processes of the supply chain.
This necessity has created the need for more advanced information systems like ERP systems. The articles have heightened numerous factors critical to the success of ERP, and which have allowed companies to efficiently plan their resources resulting in business efficient functionality and increased productivity. Failures as discussed in the article are caused by lack of support from top management, data inaccuracy, and lack of sufficient education and training.
The paper "New iPhones Show a Hit For Apple as Quarterly Profit Fluctuate 13 Percent" is an outstanding example of a business literature review. Yao (2014) explains that China is expected to provide information about its weakest growth since the occurrence of the global financial crisis within the third quarter while the property downturn is assessed based on manufacturing and investment. As a result, more pressure has been put on Beijing to unveil new stimulus measures. According to Yao (2014), the market assumes that the Communist Party leader will be able to adjust to the gradual slowdown. This will happen only in circumstances where there are no possibilities of experiencing a potentially destabilizing fluctuation in unemployment. However, anything weaker would lead to more speculations of key stimulus measures, for instance, an interest rate cut. Although the leadership has consistently provided steady aid specifically to vulnerable sectors of the economy, it has been noted that several stimuli have been ignored because China is still struggling to pay a huge local government debt (Yao 2014).
Article 2: New iPhones show a hit for Apple as quarterly profit fluctuate 13 percent
Due to strong demand for APPLE's new larger-screen iPhones released in September, its quarterly profit increased by 13 percent. This also enabled APPLE to overcome the sluggish iPad sales (Jones 2014). Despite the more intensifying competition felt by Samsung Electronics as APPLE's leading Smartphone competitor, Jones (2014) points out that the iPhone is attracting more consumers who are also ready to pay high prices particularly for cutting-edge handsets. Through its latest phones, Apple is profitably catching with its major competitors, such as, Samsung that have from time to time managed to post attractive sales of larger phones. It has also been noted that the marketing strength that iPhone has gained stands in contrast to sluggish iPad sales and the issues affecting Samsung's Smartphone business (Jones 2014).
Article 3: Coal not the solution for poverty
Couchi (2014) examines that cheap coal-fueled electricity is highly considered by miners and politicians as the best alternative way out of poverty, particularly for developing nations. However, Africa has not considered this. In the business report provided by Couchi (2014) about the U.S financial group Citi, it can be noted that the booming market for African electricity has been a result of the coal approach. In the attempt to reinforce coals bearish outlook, Couchi (2014) reports that Citi discovered that a new International Energy Agency (IEA) outlook on the commodity is in contrast with the idea of BHP, the US coal producer Peabody as well as the Minerals Council of Australia which maintains that coal would play an integral role in minimizing energy poverty, particularly for developing countries. Despite its metallurgical and thermal forms, coal is considered the second-biggest mineral exported from Australia after iron ore (Couchi 2014).
Article 4: Ebola could be in the headlines, but tobacco is yet another killer in Africa
Research conducted by The Guardian (2014) shows that although Ebola dominates the headlines, there is yet another killer pandemic of great importance that continues to kill many people in the African continent unnoticeably. It is has been noted that tobacco kills at least one between two long term smokers. Currently, it is anticipated to kill 1 billion people globally before 2100. This is relatively more compared to the current number of people who die of Ebola. The Guardian (2014) terms this global issue as injustice and inequality because Transnational Tobacco Companies (TTCs), such as UK-based British American Tobacco (BAT) earn humungous profits yet they cause economic damage worthy over half a trillion dollars each year. Besides, TTCs contribute more to environmental degradation and thus create risks that compromise the health as well as the sustainability of populations. To earn more profits, TTCs are currently shifting and expanding their business to untapped markets in regions with unrestricted opportunities for growth (The Guardian 2014).
Article 5: NAB, ANZ lead pack in building home-lending share
The home loan is still considered the major driving force in recovering credit growth for banks. In this case, National Australian Bank (NAB) and ANZ are on the frontline to encourage the big banks in taking the advantage of the mortgage market, while home and business lending are sustainably becoming strong. Therefore, NAB and ANZ have put on media their fastest growth out of the big in all the past three months (Yeates 2014). Despite the faster growth and expansion made by NAB compared to their rivals in home lending, Yeates (2014) notes that analysts see business lending as a bigger concern because the bank has lost shares and faced more pressure, particularly on its margins. Generally, the home loan market is considered a major driving force that enables banks to recover from credit growth regardless of the risks associated with life specifically in business lending (Yeates 2014).
The paper "Globalization and Culture" is an outstanding example of a business essay. Today, it is common to hear people refer to the world as 'a global village'. This has been a result of the process of globalization. This process has opened up and improved trade across regional and national borders. Not only has globalization enhanced economic interactions across nations but also improved access to information and uplifted the fight for human rights, among other benefits. Recent technological and communication developments along with improved road networks have been the key drivers of globalization. However, critics of globalization say that these benefits have been realized at a very high price: that of surrendering regional and national cultural values, mainly, for Western morals (Kwame, 2007).
Regarding this debate, two key schools of thought emerge. From one angle critics argue that globalization spreads out any and every culture all over the realm, leading to cultural heterogeneity and deeper understanding between diverse groups. This is mainly defined through the global production and distribution of commodities such that people in different parts of the world have access to commodities they would otherwise have never seen. A case in point is the cultural interaction between the United States and Japan. Teens in the U.S interact with the Japanese culture through their comic books, animations and video games, while teens in Japan interact with the American culture through watching TV shows and Hollywood movies produced in the U.S (Kwame, 2007).
On the flip side, critics argue that globalization erodes the regional and national cultural identity through cultural homogeneity. This leads to a cohesive global culture constituting diluted varieties of regional and national cultural nuances. For instance, French pastries, 'American' fried chicken, and Japanese sushi can be eaten in almost any part of the world. Restraint chains such as MacDonald's and Starbucks have influenced traditions and behaviors in different countries. Even though champions of globalization claim that this merely affects consumer goods and media broadcasting, critics contend that it deteriorates customary culture ((Kwame, 2007; Czinkota, 2003).
Culture is a prevalent aspect in business whether it is in marketing, production, or human resource management. It is a key variable in the function of success in new markets (Czinkota, 2003). People's purchasing decisions are based on a product's design, style or color that supports their religious beliefs and practices. Empirical evidence shows that the success or failure of a company, especially, in a foreign market is reliant upon the effective managerial exercise of local religious beliefs and practices. Therefore, managers ought to be on familiar terms with their market's religious differences given that religion influences people's attitudes. For instance, Asians have a different attitude toward authority and women that differs from Western beliefs and practices. Whereas many parts of the world, including Asia, South America, and Africa, value collectivism very much, Americans are more individualistic. Chinese, Latin Americans and Koreans take time casually even as Americans are more proactive.
Failing to appreciate the religious beliefs and practices of the market will often lead to lots of inadvertent mistakes, such as being socially violent, cultural mix-ups, tarnished interpersonal relations, poor negotiations. As a consequence, the company's future performance dwindles as profits decline. Lack of religious competence, or religious dogmatism, can easily put at risk millions of dollars through fruitless negotiations, lost purchases or sales, and pitiable customer relationships (Czinkota, 2003).
Cultural Literacy
Culture is a broad system that includes traditions, beliefs, attitudes, values, institutions and social interactions. This system reflects the global crunch facing the human race, and so it is a cultural catastrophe (UNESCO 1997). Dealing with such a cultural diversity calls for an important skill referred to as cultural competence. Chrisman (2007) defines cultural competence as 'attitudes, practice skills, and system savvy for cross-cultural conditions'. The key force in work involving cultural competence is the people's flexibility and ability to appropriately consider and treat the general public politely and in a proper way fitting their culture. Cultural literacy takes account of cultural competence plus the capacity to analytically mirror, and if needed institute change in, one's a specific culture. Cultural literacy also comprises the capacity to examine the actions of central cultures measured against other cultures. This becomes very much useful in business. A case in point is the understanding of the effect of globalization or cross-cultural businesses on indigenous cultures all over the world.
Cultural literacy has been likened to an iceberg, through the iceberg model of culture. This is due to the expanse contextual material one requires to understand the culture. Cultural literacy often involves much more than the information essentially spoken. In other words, to understand the meaning of a cultural term, one has got to have much information that is not revealed by the bare meaning of that term. The clear cultural meaning of the term is like the 'tip of an iceberg' meaning that the deeper understanding lies below the casual meaning of the term and it constitutes a person's own applicable information. It is known that 15 per cent or less of an iceberg can be seen above the water surface, 85 per cent or more of the iceberg is submerged below the water surface. This means that there is quite a different picture depicted shallowly from that which is the actual translation in the literature, giving the imprint that implied information comprises relatively tiny bits and pieces of information, left out by the correspondent due to dismissal or suitability (Hawkes, 2001).
Figure 1: Iceberg Model of Culture
It has been stated earlier that culture is a broad system that among other aspects involves religion. The world is very diverse in terms of culture as well as religion. Each culture embodies a creation in itself and yet it is not closed. Cultures give religious convictions semantics, and religions provide decisive connotation to each culture. Religion is a way of life for numerous cultures saturating every one human action. In other cultures, it characterizes the utmost ambitions of human life, and for others, religion is an institution that claims to convey a meaning of deliverance (Hawkes, 2001).
The paper "The Different Communications " is an outstanding example of a management assignment. Phone: 23 rd August: the communication was made to remind that the bill for the mobile phone is outstanding and if not paid within the date will have a fine imposed on it. The communication was successful as it helped to fulfill my need and acted as a reminder. Further, the call also ensured that it was complete and all the details like outstanding amount, due date, late fine, and other details were provided. The call was complete and highlighted the important aspect which if ignored could have an impact on my usage.
Radio: 24 th August: The communication was made regarding the areas which are having huge traffic and showed the roads which should be avoided. The communication was successful as it helped to fulfill my requirements by highlighting the different roads which need to be avoided and which need to be used. The communication was further clear and loud regarding the different roads and path which should be avoided. This method acted as one where proper guidance was provided and acting in the correct way was highlighted so those correct decisions can be taken.
Communications that were unsuccessful
Television: 24 th August: The communication was made regarding the sale of women's garments. The communication was ineffective because in the first instance it didn't meet my needs and requirements as I was not looking to shop. Secondly, the message was not constructed properly as it didn't speak about the brands which were available on sale, the different garments which were available, and also didn't highlight the date when the sale would end.
Phone: 25 th August: The communication was made regarding the mobile bill payment which has already been made. The call was ineffective because it was not required as the payment has been made and I had the required receipt. The call was instead a wastage of time. In addition to it, the call was not constructed properly and required to focus on areas through which a message would have been enough as a source of communication to ensure that the payment was correctly entered.
Reasons for communication not to be successful
The communication process can be improved in the following ways
Firstly, ensuring that the communication which is made is required and is addressed properly so that the person who receives the communication gains from it (Nicholas, 2013)
Secondly, providing complete information is essential as it will serve as a benchmark to evaluate the manner in which different information is passed (Anne & Bochner, 2007). It will also help to understand the important matter which has been spoken and will help to highlight the manner in which changes can make so that proper communication and message is passed
Thirdly, the targeted audience was wrong and it is important to correct the audience (Mehrabian and Susan, 2007). This will help to improve the validity and reliability of the communication and will ensure that the process of communication becomes effective and is directed towards the correct person
Fourthly, the process of communication needs to be improved and changed so that the message is correctly interpreted and passed with the same intention (Imahori & Lanigan, 2012). This will help the listeners to evaluate the message in the correct form and will help to ensure maximum response.
Fifthly, the media which are used needs to be chosen wisely as the usage of a message instead of a phone call for bill paid confirmation would have been more helpful and could have caught the attention of the audience in a better way. This would have multiplied the effectiveness of communication and would have helped to understand the important points and issues.
The process of communication thereby requires working on the smaller and important aspect so that the overall process of communication improves and helps to provide the required dimensions through which effectiveness can be gained in the manner messages are passed.
The paper "Why Did Telefonica Initially Focus on Latin America" is a perfect example of a business assignment. Based on Telefonica's objectives of rapidly increasing shareholder value, profits and achieving growth, it had to take advantage of location economies. Hence, the company initially focused on Latin America, as it must have perceived FDI to be a means for circumnavigating trade barriers. Indeed, the reasons why Telefonica initially focused on Latin America are perceivable through the lens of the Uppsala Model Theory.
According to the theory, the internalisation of a company across many foreign markets is correlated to psychic distance, where the first entry is to foreign markets that are familiar and closer in regards to the psychic distance of the host country, before making subsequent entries in foreign markets with greater psychic distance. Psychic distance comprises the differences in culture, language and political systems (Falvo & Parshad 2005).
Within the perspective of Uppsala Model Theory, it should be argued that companies tend to gradually increase their activities in international markets through a series of incremental stages, where the succeeding steps are anchored in learning and adapting to foreign markets (Pandian & Sim 2002).
This implies that the firms fast gain experience from the markets, where they have closer cultural ties before expanding to foreign markets. For instance, Telefonica had to first gain experience as a telecoms operator in Latin America, since the region has deep cultural ties with Spain, where it is headquartered.
Strategic competitive advantages
The company's decision to slowly expand to Europe appeared opportunistic as well as strategic. Europe had initially possessed trade barriers that lowered the chances of successful entries. Essentially, there is a correlation between culture and national competitive advantage, where countries that are likely to impose trade barriers, in terms of competition are bypassed in preference to those that are less competitive (Enu & Attah-Obeng 2010). This argument is based on Dunning's Eclectic Theory, which hypothesises that a company will always seek to leverage their specific advantages, including marketing, knowledge, skilled personnel, technology and information (Dunning 2001).
In this case, the Latin American markets were growing rapidly. They also experienced an increased high adoption rate and usage of mobile phones and internet connections. Additionally, after the Spanish government privatised Telefonica and deregulated the Spanish telecommunications market, the company's core objective became increasing shareholder value, profits and achieving growth.
This implies that profit maximisation is a major drive to foreign direct development; through the use of particular advantages the company has (Glesem et al. 1990). It, therefore, had to select a region that would enable it to achieve higher profits. The company selected Latin America over Europe. Latin America had few entry barriers, such as competition and government regulations, while Europe had greater barriers due to more competitors. This implies that imperfect competition within the marketplace is a key incentive for expanding abroad. Besides, European mobile telecommunications operators had agreed they would not invade each other's markets. However, after the entry of America Movil into Latin America, Telefonica faced a stronger competitor, forcing it to expand to Europe.
Commenting on other student's post:
Why did Telefonica initially focus on Latin America?  Why was it slower to expand in Europe, even though Spain is a member of the European Union?
While the student hinted at the growth of multinational enterprises, a brief outline detailing why the company expanded and reasons for expansion could have provided a more relevant backdrop. Additionally, the reference to the Socialist Party by Popular Part in the general election of 1996 was irrelevant and out of context. The student's decision to link the factors for the European Union to the opening of the telecommunications sector was misplaced. Rather, the student should have selected reasons why Telefonica selected to begin operating in Latin America before making headway to Europe. However, reference to high competition in the sector in Europe was justified.
Accordingly, the student should have explored the close cultural ties between Spain and Latin America, as the major drivers that triggered Telefonica to first launch in the region before expanding to Europe. In supporting the argument, a reference to a relevant theory, such as the Uppsala Model Theory could have pointed to the reasons why internationalisation of a company across many foreign markets is correlated to psychic distance (Uhasselt. be 2005). This includes why the initial entry is mostly made in foreign markets that are familiar and closer in regards to the psychic distance of the host country. Afterward, an explanation of what this meant to Telefonica based on the theory could have been appropriate (Gustafsson & Zasada 2011). For instance, the student should have stated that firms get to fast gain experience from the markets where they have closer cultural ties before expanding to foreign markets.
The student should have based his arguments on Dunning's Eclectic Theory, which proposes that firms tend to use their peculiar advantages such as marketing, knowledge, skilled personnel, technology and information (Rugman 2010). Further, he should have stated that companies view FDI as a means to circumnavigate trade barriers before going forth to describe the correlation between culture and national competitive advantage, where countries that are likely to impose trade barriers in terms of competition are bypassed in preference to those that are less competitive.
While the student was also justified in arguing that the company sought to maximise profitability and to increase shareholder value, no basis was provided to support the argument, based on the case study. At this stage, the student should have suggested a theory to support his argument (Morgan & Katsikeas 1999). Later, the student should have provided examples from the case study to defend the choice of the theory he selected. However, the student provided examples outside the case study, such as "Telefonica has been able to establish footprints in 24 countries and having an average of 120,000 professionals with consolidated revenues of 24,957 million euros in January-June 2014 and more than 315.7 million customers at June 2014"
Additionally, the reasons the student outlined as the likely motivators for Telefonica to launch first in Latin America before making entries in Europe cannot be justified, as they have not been argued appropriately. For instance, in suggesting political developments, taking policy advantage and the fact that the markets shared a common language, the student should have discussed the concept of psychic distance and the related theory, such as the Uppsala Model Theory.
Business is an essential aspect of today's evolving world. It is a lucrative industry that impacts many sectors, including education. Business-related courses are popular as many students are pursuing the… Read More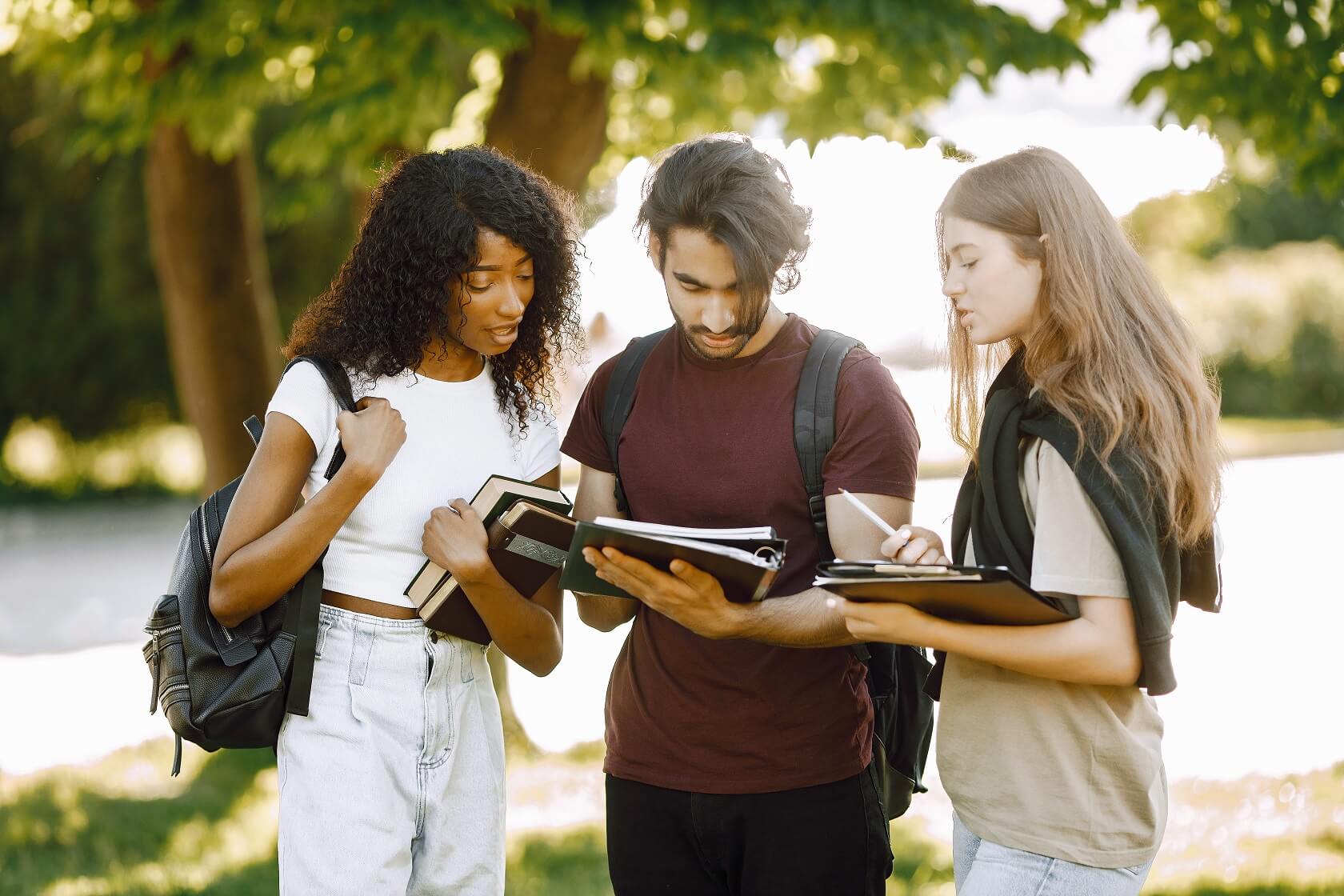 How to write an anthropology essay perfectly?
Stuck with an anthropology essay with no help in sight? Anthropology essay writing is not a simple task. Not many college students can handle such a paper. An anthropology essay… Read More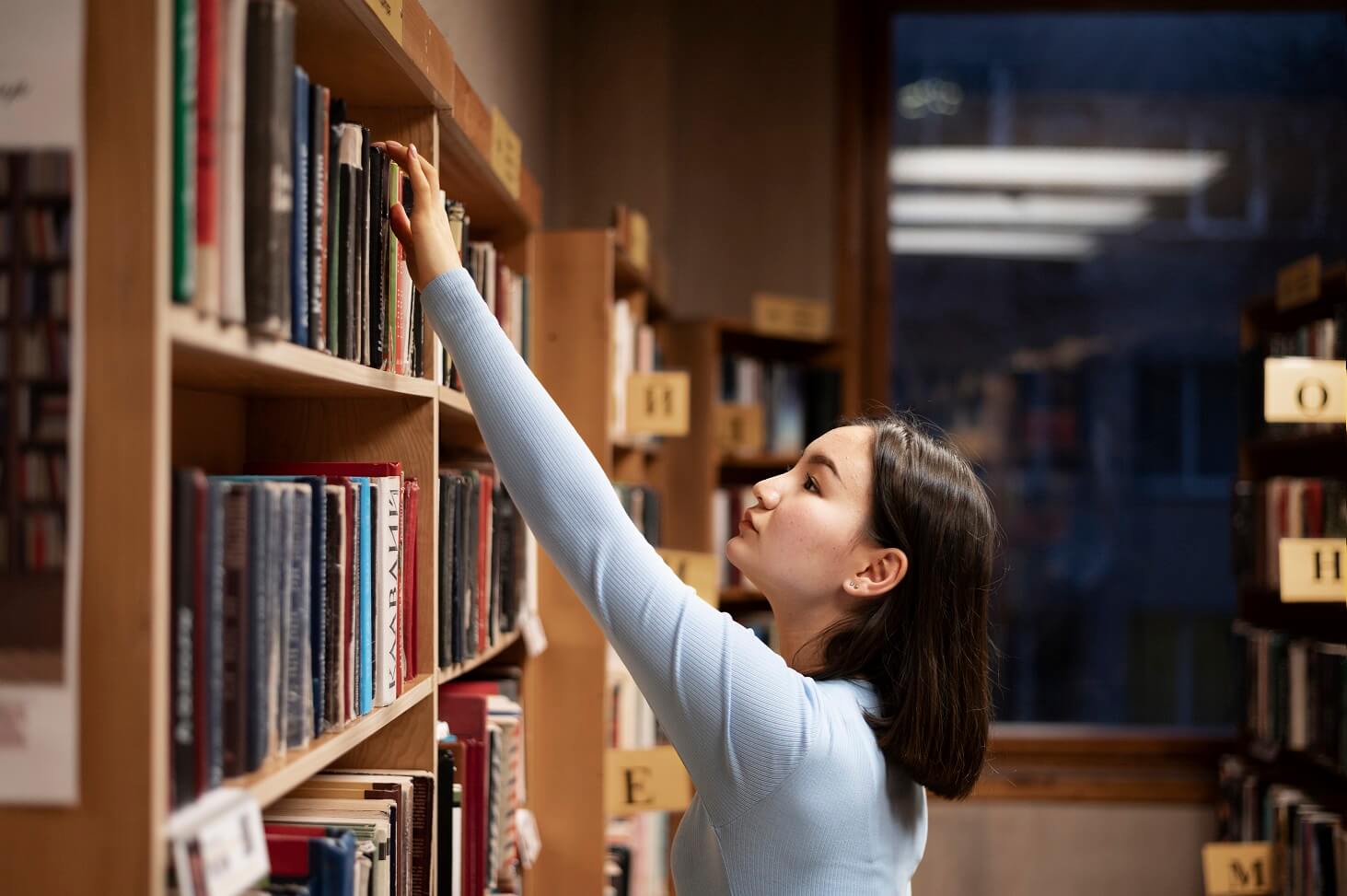 All About Persuasive Essay Writing
Writing a persuasive essay requires expressing your viewpoint and convincing readers of its rightfulness. Many struggle with completing this type of written assignment because of a lack of proper writing… Read More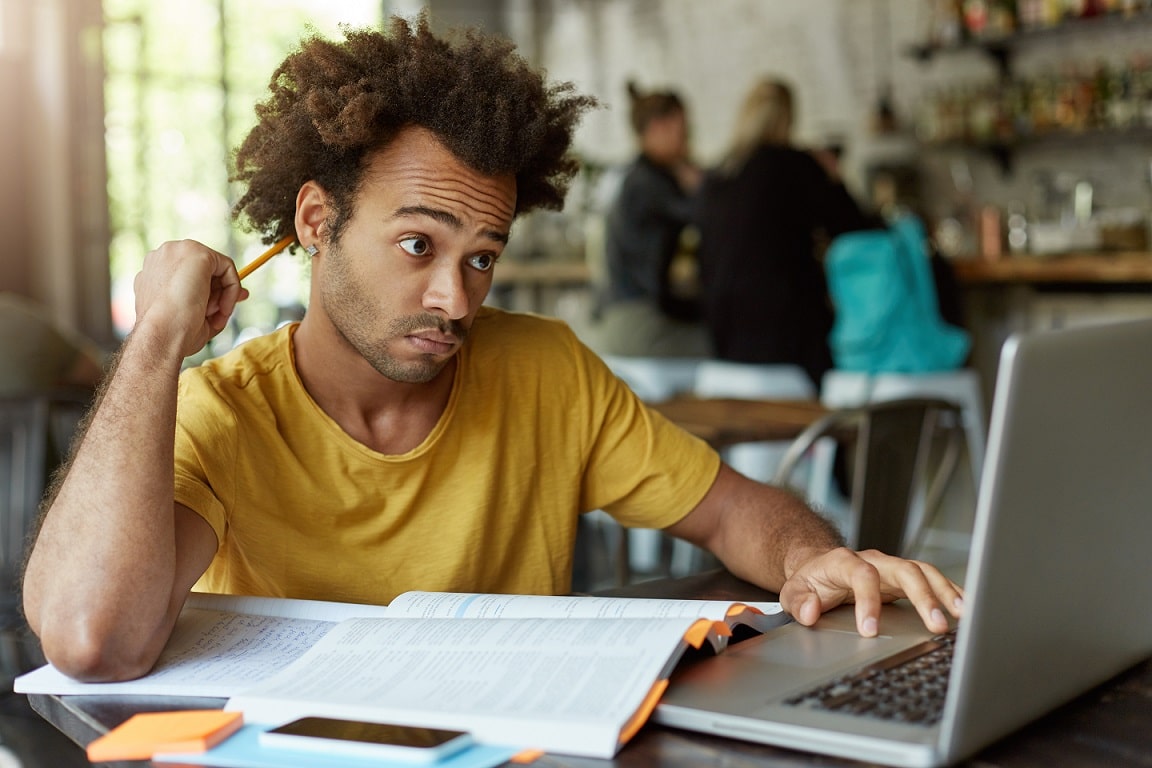 Table of contents
Don't have an Account?
Register Now!
International Student
Essay Writing Center
Sample Essays
Sample Business School Essays
Studying business is a great way to gain valuable working experience across many industries. As such, many students decide to further their education with a degree in business. To help set your business school application apart from the others, having a stellar application essay can help tremendously. Before writing your own essay make sure you explore our sample essays to gather a few ideas and thoughts on how you can make your essay unique and engaging.
This section contains five business essay samples:
Business School Essay Sample One
Business school essay sample two, business school essay sample three, business school essay sample four.
Business School Essay Sample Five
Watching my brother transform from a man who had lost his ability to walk to a man who can play basketball with my father kindled my fascination of the physical therapy world. The Bureau of Labor Statistics anticipates the field of physical therapy to grow faster than average in the upcoming years. I hope to join this field during an exciting time of growth, furthering the rehabilitation of those who have been injured.
Following graduation from ABC Business School, I intend to serve a marketing team in a local physical therapy company, such as Ridgeview Physical Therapy. My short-term goal is to lead a team, furthering success in the Ridgeview area. Due to the popular physical therapy company thirty miles from Ridgeview, much of the local population is unaware of the quality services Ridgeview Physical Therapy has to offer. I hope to increase visits by 40 percent in the first 5 years of my employment. My long-term goal includes extending the company's reach into surrounding cities, and eventually beyond national barriers, becoming a global marketing manager.
I expect to gain skills and experiences from ABC Business School that will propel my short and long-term goals. I hope to develop an experiential and diverse learning experience and have the opportunity to interact with different groups of people to learn from their business insights and endeavours. From ABC Business School, I seek the tools and resources needed to further engage in my marketing knowledge, perform professional strategic analyses, and re-evaluate my past work experiences. I look forward to taking courses from Professor Jim. W. Reid, who has published the research of the success of Matthews and Marketing in his book, "Matthews Commerce," which has helped me continue my career this far. I also look forward to taking the unique classes taught by Professor Rachel E. Davis, introducing me to the physical therapy world and enriching my business skills in that area.
When my brother's car accident in 2011 caused immobility in his left leg, he never thought he would be able to play his favorite sport again. David Andrews, a 1994 graduate from ABC Business School, ensured that that would not come to pass. I spoke with Andrews about his journey, and he told me that it was through the opportunities and education he received from the professors and students at ABC Business School that helped him open his own practice. I hope to follow in Andrews's footsteps. With the passion I have for the success of Ridgeview Physical Therapy, and the determination I learned from watching my brother, all I need to complete my goals is the knowledge available to me through an MBA at ABC Business School. I look forward to completing my career aspirations using the tools received from ABC Business School to contribute to my professional career.
The world of physical therapy is growing, and with my skills in marketing, I hope to grow the local Ridgeview services across the globe.
In this essay, the applicant is assigned to answer the prompt in approximately 500 words. The admissions officer expects a clear and concise essay that does not veer off the question and exemplifies quality writing, grammar, and punctuation. In questions similar to these, the admissions officers are looking for: Student's understanding and knowledge in answering questions: The writer explains his short and long-term career goals, referencing the future of the career (Bureau of Labor Statistics) and quantifying his goals (Increase by 40 percent within the first 5 years). A deeper look into who the applicant is: Writer shares personal information that also relates to answering the question (brother in physical therapy). Make sure that any personal information you share does not veer off of the question that needs to be answered. Proper research on the school to adequately answer the second question: Student mentions names of professors who have demonstrated help in the past (professor's business research book) giving credibility to the student that he believes they will be able to help him in the future. Avoid flattery and only speak of the school in a way that shows proper research and answers the question presented.
Nancy, the CEO of Jasmine Publishing House, bought me a coffee and told me I should invest in warm gloves as we sat down at a corner diner for what would be a game-changing business meeting. As the leading publishing house in Europe, Nancy informed me that JPH was interested in closing a multi-million dollar deal with our fashion magazine, Zoelle, provided we changed the magazine's appearance to attract a broader European audience.
As production manager, my job was to lead and supervise a staff of 30 to match Nancy's vision, working closely with the design team, photographers, production staff and marketing team. After three weeks of heavy brainstorming, we developed a fresh appearance for the magazine.
I invited Nancy to a meeting with me and three of our executive producers. I shared with her the strategy we had created in order to solve our appearance problem, as well as estimated costs and complications. Nancy agreed that the direction our magazine was going fit well with her vision and audience, and that JPH would be happy to work with us within the next week.
Although the team was excited to accept the offer, I was concerned that we were not prepared to complete the project so quickly. Though the executive producers did not understand, as our production team was to begin work on the next issue the following day, I explained that there may include deep financial consequences if we rush into the process. I wanted to ensure that JPH received a consistent layout from Zoelle magazine. Nancy agreed to wait until the upcoming issue was complete before beginning work on the new look.
We began work the following Tuesday, after the latest issue was produced. I collaborated with an eight member marketing team to develop new branding for our magazine and mediated this branding with the design team, ensuring that it was able to blend well with their ideas and insights based on the first meeting with Nancy. I led the operation of the first issue to be published via JPH, supervising 30 employees.
After the issue was published, our sales increased by 42 percent in the first week. After leading the Zoelle team to a business deal close and a fresh start, I learned that with the proper leadership, a staff of varied talents, insights and opinions can work closely together to produce a magazine that continues to increase its sells each issue. My initiative helped provide Zoelle with its largest new contract that year, a $2 million deal. Customers from Europe and the United States commented with positive remarks on the new look, showing interest in the replacement of the former look, which had been being published for seven years.
After this leadership experience, I was able to see my potential as a leader. I can communicate effectively with all members of a group and help connect them with one another to make a larger picture. I protect my business discernment even against an upset crowd, and am able to properly persuade others to understand other perspectives. Through learning more about leadership every day with my work in Zoelle, I hope to continue to strengthen these abilities and witness the success they can bring to media production.
In this essay, the applicant was asked to detail her leadership abilities through the application of a relevant example. She was asked to do this in approximately 550 words, using concise language and proper grammar and punctuation. In questions similar to these, the admissions officers are looking for: Applicant's ability to share leadership qualities with a relevant example: This writer shared leadership qualities of communication (brainstorming with different staffs and helping them connect their ideas together), listening (brainstorming and understanding staff concerns), delegating (ensuring each team did what was supposed to be done), and managing (managed and supervised a staff of 30) through the use of an example from her work with Zoelle Magazine. Proof of a potential growth in these leadership skills: The writer hopes to "continue to strengthen" her leadership skills. She provides examples of how she learned from previous leadership roles. How these skills will help further your career: The writer used an example from her current career and concluded her essay with a look into the potential of leadership in her field.
I looked across my celebratory cheesecake and beamed up at my new coworkers. I couldn't believe I had finally landed my dream job. All of the senior editors were having lunch in the cafe across the street from the bakery where the finance team and marketing team shared dessert. I had been hired as a budget analyst at my favorite magazine. My job was to work alongside the business manager to help create a more healthy marriage between the finance and marketing departments, thus improving our sales and workplace environment. On my way home, I reflected on my relief in finally having an exciting and secure career.
Just three months later, we met at the same bakery where I had celebrated my new job. Every department from our small, close-knit staff was present. As the publication manager began to tell us the news, I remember how our faces fell. Our publication company was going out of business, and every publication was to be shut down. She explained that they had tried to find another publishing company without success.
Not only did I feel as though I failed the company, I also knew that I, as well as the other 17 employees, was out of a job. We went back to our offices and packed up our things. Writers and designers were frantically calling around, asking for open positions. An employee from the finance department began tweaking his resume, and the marketing department apologized to the publication manager and editor-in-chief, who responded graciously.
I had to leave my apartment not long after losing my job. I stayed with a friend on the north side of town as I tried to find a job in a shrinking economic suburb. It took six months to find a position, and though I had to move and leave behind my dream, I found a new way to work toward my new dream.
From this experience, I learned the importance of adaptability. Only through my ability to embrace the change happening around me was I able to find a new job and start a new life with new visions and goals. Applying for my MBA would have sounded bizarre to the disheartened, homeless idealist who lost her dream. But now, after finding in me the strength to persevere, I am able to take what I learned from my previous job and pair it with what I learn from the university. This knowledge will help me ensure that the future companies I work with will not have to endure a similar fallout.
However, if there comes a time when I am again involved in a lost company, I know how to repair. I know how to restore.
In this essay, the applicant was asked to recall a challenging situation to which the writer overcame the boundaries. The writer was asked to do this in approximately 450 words, using concise language and proper grammar and punctuation. In questions similar to these, the admissions officers are looking for: Applicant's ability to identify a challenging moment in her life: This writer uses a relevant example of a challenging situation, describing the challenge of losing a job, losing housing, and having to move to a different city. Examples of how the applicant overcame these challenges: The writer cites her "adaptability" as the reason why she was able to overcome this challenge. Instead of giving up, the applicant tells of applying for other jobs, even ones that were out of her comfort zone and in another city. Brief insights to what the applicant learned from the challenge: This writer learned how to maintain strength, perseverance and adaptability in challenging situations. The applicant tells of continuing the learning process in her MBA program and allowing it to help future companies.
"Gallery Furniture saves you money today!" As a child, these words rang out to me, sandwiched in between the episodes of Pokemon and Yu-Gi-Oh that I gleefully watched every Saturday morning. During commercial breaks, an older gentleman known as Mattress Mack would dominate all 24 inches of my cartoon box with his signature hundred-mile-per-hour pitch, reserved for sputtering off the praises of American-made furniture sold at affordable prices. Mattress Mack reigned as a household favorite in the Greater Houston area; in fact, my cousin and I made games out of memorizing his lines and spitting them out as fast as we could whenever his ads came on TV.
Mack's distinctive elevator-pitch talking style stemmed from the financial difficulties he faced at the start of his career. At that time, Mack invested his entire life savings in a single ad that aired on two stations. While watching the ad himself, he grew unhappy with the producers' work and ad-libbed a rapid pitch which would be later recognized as one of his greatest sparks of unconventional genius. Mack's unique re-branding has taught me to recognize the value of bootstrapping and developing creative solutions to solve problems.
Beyond his unorthodox sales strategies, Mack also had a heart that was truly the size of Texas. In August of 2017, Hurricane Harvey made landfall and caused $125 billion in damages, and several people that I personally know lost everything. While most of us worried solely about our own survival, Mack opened his two biggest showrooms and provided food to those who needed it most. His heroic actions eventually earned him his own day, August 26th, appropriately named Mattress Mack Day. He has inspired Houstonians just like me to pursue entrepreneurship opportunities that put social focus on the forefront.
As Harvey pummelled through the Gulf Coast, I noted the amount of devastation the hurricane has caused for our local automotive industry. This sparked an idea. As a passionate watchmaker and a car enthusiast, I partnered with my co-founder to create one-of-a-kind wristwatches from wrecked supercars with stories to match. A portion of each sale would then be donated to Habitat for Humanity to rebuild communities affected by natural disasters. My dream came to fruition, and over the last two years, the work I did has gained the attention of Mayor Turner, Capital One Bank, and various other notable individuals and organizations across Texas, Florida, Switzerland, and the UK. Born from a company bootstrapped with a $10,000 award from Capital One Bank, we are now projected to take in a revenue of $500k in the coming year.
Mattress Mack's unconventional business approaches have taught me that tackling problems with limited capital yields the most innovative solutions and that the numbers, albeit essential, are not the end-all-be-all of a company. His ability to see equal importance in their lesser-noticed counterparts -the people his business serves and the community he resides in- are what sets him apart from traditional bosses as a truly effective leader. His actions have taught me that marrying unconventional problem-solving skills to a strong moral code is the key to greater personal success.
Business Sample Essay Five
Fuqua was the first business school I visited at the beginning of my application journey. No one in my family has ever attended college, let alone business school, so my visit opened a new world of opportunity for me. I sat in the auditorium with 300 other Management Leadership for Tomorrow (MLT) fellows soaking up facts about Fuqua's collaborative culture, global perspective, and distinguished faculty. My most vivid memory of the experience was at the end of the first day when the Black and Latino MBA Organization (BLMBAO) came on stage and helped me understand what it truly means to be on "Team Fuqua." Dancing, cheering, and wearing their Blue Devil gear, the students made it easy to see a cohesive community for students of color – one that I have not felt so palpably at any other business school since. As I sat in that auditorium, I began to imagine myself as a part of "Team Fuqua," and after the visit I became more confident that there was a place for me at Duke. For these reasons, I am seeking a spot in the entering class of 2022.
Post MBA, I plan to work as a Product Manager in an innovative digital healthcare company focused on using technology to transform patient care. Specifically, I would like to work in wireless tech and data analytics focused on chronic disease management similar to Twine Health, a platform integrated into patients' Fitbits to monitor diabetes-related vitals. In preparation for a career in healthcare, I plan on being a part of Fuqua's Health Care Club (HCC). I look forward to contributing to this community through my perspective in healthcare consulting as well as my experience in the health insurance marketplace. By participating in the HCC, I will leverage the insight from 2nd year students as I navigate the healthcare recruiting process during HCC life line sessions. In time, I hope to return the favor by helping new students navigate recruitment, coursework, and life in Durham. Particularly, I am excited to gain valuable insight into the healthcare industry through programming coordinated by HCC such as the Duke MBA Health Care Conference and panel discussions throughout the year. HCC will not only provide me the knowledge and professional aptitude for a meaningful career in the healthcare sector, but will also grant me a life-long network of Fuqua healthcare leaders. To further promote health, I want to take part in the Fuqua Running & Triathlon Club. As a cross country athlete in high school and college, I look forward to exploring the Raleigh-Durham area and sharing my love of running.
Beyond my involvement in the Fuqua healthcare community, I also plan to join BLMBAO. It is very important for me to be part of a collective of leaders of color that empower each other to reach their full potential in business. For this reason, I am interested in joining the leadership cabinet of BLMBAO and shaping events such as the MBA Minority Business Conference. I want to continue BLMBAO's work of increasing the visibility of underrepresented minorities, engaging Fuqua on issues of race and inequality, and being an advocate for women of color in business. For example, as a Fellow and alumna of MLT, I will commit myself to building a pipeline for Latina prospective Fuqua MBA students. This will include holding workshops that focus on the application process and challenges specific to Latinas in management.
In the end, Duke is the ideal place for me to become the business leader I know I can be. The opportunities in healthcare at Fuqua with HCC in conjunction with the school's close proximity to the research triangle are second to none. A Fuqua MBA will give me the opportunity to learn, grow, and lead among lifelong friends. As a part of the incoming class, I will continue to learn more about Fuqua and expect that the "Team Fuqua" spirit will stand out in all of my interactions within the larger community. Just as BLMBAO students inspired me on my first day at Fuqua, I hope to one day inspire a young Latina professional setting her sights on business school.
Related Content:
Get the international student newsletter.