My First Day on a New Job Essay
Show More My First Day on a New Job The beginning is a place where we all have to start at some point in our lives. It could be the beginning of a marriage, a relationship, a business, a pregnancy, or a job. The one thing all these relationships would have in common is that you don't know what it's going to be like. We all have our expectations; in courtship, before marriage, research and planning, before starting a business, and the interview before starting the job. Not even the interview and the expectations of my job role, would have prepared me for the strange task I was faced with on my first day on a new job. I had just completed my eight week training as a Cisco Certified Network Administrator, (CCNA), and had been wondering how I would …show more content… Sarah greeted me at the front desk then showed me to my cubicle. It was a pretty little corner with every tool you could imagine to fix a computer; the only thing that was missing was my computer. When I enquired about that, Sarah beamed at me and said "well that is your first task, to build your own computer, then start using it." I gulped, before asking where the computer was. She pointed to it in a little corner and left me on my own to start work. I rushed to look at the computer; I couldn't even locate the nails I needed to open it. In school I had learnt on a really old model and it seems the newer models no longer used nails. I broke out in cold sweat, my first instinct was to call my cousin in Detroit who's also a hardware technician. "Junior, I need your help, I have to build a computer and it's one of the newer models. I can't find the screws to even open it." Junior was kind enough to google the computer model for me and guide me through the process of opening the computer. To this day I can still hear Junior saying, "the model has buttons to push down on, just hold the buttons down hard enough and the computer will spring open." After that it was smooth sailing for me and I completed the build within two hours. From that first day google became my best friend and helped me become a very successful hardware technician. Overall, my first days experience did not deter my zeal to learn more about the task
Related Documents
Transitioning to college essay.
With the high demand for students to obtain a college degree, the majority of society assumes high school seniors should make college the next step in their lives. However, going to college and actually completing the journey is much easier said than done. Many factors such as the price of tuition, the increased competition for scholarships and admission, and the level of support and encouragement one has affect those "college times" in a person 's life. An aspect of this journey that really stands out to me is the use of programs that aid first-generation college students. From the financial aid to the programs ' mentoring benefits, these programs can make a huge difference in the lives of so many people hoping to obtain the education they…
HPCOS81 Week 1 Essay
HPCOS81 Assignment 1 Topic: The positive effects of studying in an e-learning / a technological environment. Introduction: Technology has become a part of our everyday lives. With the rate at which it evolves, it has also had a big impact in the education environment.…
Qa Lab Day 1 Essay
QA Lab day one: I tested five games during this QA lab ,There Might Be Ponds, office mayhem, Kanji Samurai, The Fog, and an unnamed tower defence game. All five of the games tested where digital and for the most part functional. I had never tested these games before this being my first QA lab. I enjoyed most of the games thoroughly but i found myself liking There Might Be Ponds the most. There Might Be Ponds is a charmfull puzzle game that implements a intersting to hand mechanic in which you use both analog sticks on a controller to solve puzzles as if you were manipulating the environment with your hands.…
Reflective Essay: My First Day In Job Corps
My first day in job corps it was pretty awkward. It was new and weird to me because I really never met other people from other places before. Job corps was big and had different buildings around it. It resembled a college. It also has a baseball field.…
Personal Essay: My Writing Process
Everyone has his or her own writing process. I believe that my writing process is ambitious because even though I struggle sometimes trying to get started, I don't panic because I know that I will figure it out eventually. My writing process is like hitting a brick wall but once I get started I find my writing interesting. From the readings, I learned to write everything down in my first draft and not be ashamed of what I write.…
Initial Position Statement Essay
My Initial Position Statement Currently, I'm working on Mental Health Skills-building Service provider (MHSS) and as well as Therapeutic Day Treatment counselor (TDT). Mental health skill-building (MHSS). MHSS is a professional counseling position where one is responsible for providing the verity of services to individuals who are mentally ill. This position requires me to work out in community majority of the time.…
Analysis Of David Schnarch: Becoming A Self
Schnarch: Becoming a Self As I inquire about what it takes to become a satisfied woman, I am discovering satisfaction comes from within and it requires an individual to have a strong core self. From a developmental perspective, Dr. David Schnarch explores the process of the emerging self in his book Intimacy & Desire. He writes about the importance of developing a solid flexible self rather than relying on others to make you feel okay. He thinks the first emerged self was a "reflected sense of self" meaning a self that is reliant on feedback from others.…
My Worst Job Essay
How would you feel if you were twenty years old and have not been able to find a better job than the local fast food joint in your small town. There is not much business but it is the only place that was hiring. you cannot even leave to get a better job because you have yet to pass the driving test that you have taken millions of times. Your neighbor hates your guts and makes it known, your only friend is mentally challenged, and your boss is a lying cheapskate. Worst of all, you live in a pineapple under the sea.…
Hard Work Experience Essay
1. I think it was to encourage me to keep pressing on with perseverance in my pursuit of becoming a nurse. College is hard work, and it can be easy to feel discouraged and lose sight of the end goal. Furthermore, it was worth all the hard work to get such a good grade on my final paper. In addition, the last video of the girl from Afghanistan especially reminded to be grateful for the opportunity that I have to get a good education here at COTC without having fear that the government is trying to hinder me from getting an education.…
Case Study: The Greenwood Company
I was cautious not to touch the keyboard or mouse at this point. I enquired about potential username and password arrangements and wrote down the ones given to me. I took memo of the numerous applications that were running on the desktop. After asking the essential questions, I unplugged the power cable from the tower. I then kept record of the make, model, and serial numbers associated with the computer and its equipment.…
Wazniaks And Jobs: History Of The Personal Computer
Reading "History of the Personal Computer" It was a pleasant spring morning to sit out on the porch and read chapter 3 and 4 from the course material. Much of this history I had either lived through in the 70's or been exposed to at the Intel Museum's Santa Clara California. As I understand it, the Museum was started as a place to put all of Gordon Moore stuff.…
Max Dramatic Monologue
Wow! This laptop puts the A in Amazing! JOHN It's just a regular old laptop… ALEX…
Getting My First Job
Getting my first job might have been one of the most significant challenges I have faced and overcome. Only fifteen with economic struggles within my family, I felt like I needed to come forward and help my parents by working. I was never asked for help from my family thinking I was too young to be responsible. Once I turned sixteen, I thought it would have been easy to get any starting jobs. Boy was I wrong.…
My First Semester Of College Essay
As my first semester almost ends, there is a plethora of aspects that played a major role in how much stress and pressure I have encountered. These aspects have created negative and positive outlooks on college and life, which is evident in my attitude as the semester closes. I have experienced so much pressure, and anxiety from one semester because of my perfectionism. I am constantly checking Moodle and MyClaflin to be on top of things. From this semester, I have reviewed various syllabuses and schedules of assignments, which has all become a blur.…
My First Semester In College Essay
My first semester of college has been an intersting learning experience. It has been full of ups and downs. I've learned a lot since being in college, mostly how to take charge of my life and get my priorities straight. I learned that being successful in college depends on how you prioritize your work and how serious you take it. At first my priorities weren 't where they were supposed to be, and I realized my grades were going to suffer if I did not change.…
Related Topics
Ready To Get Started?
Create Flashcards
Mobile apps
Facebook
Twitter
Cookie Settings My First Day At My Job
Introduction to personal development in health and social care or children' s and young peoples settings.
-Self assessment- Reflecting on my work helps to plan different ways of doing things and helps me see my progression.
Many People Have Argued That the Skills Needed to Be Successful in Today's Workforce Have Changed. What Skills Do You Feel an Individual Needs to Be Successful in a Job Today? Why Do You Feel These Skills Are Most
Another skill that is demanded throughout the workforce is attention to details. Most jobs in a company deal with small fragments of that company, which if altered in the slightest, can make the larger picture of the business crumble. I work in a hospital setting, and if one test tube is labeled incorrectly or misplaced then a patient could be seriously hurt or even die due to neglect. This could also lead to a lawsuit and the company to would undoubtedly cease to function. This skill is so important, that my current boss later told me in private that if I had not proven my ability to pay attention to details then I would not have gotten the job.
QCF level 5 unit 502 Essay
I am responsible for ensuring that my mandatory training is up to date, and that I follow all codes, legislation, and recommendations when performing my duties. I will ensure that my job description is current, and am aware of my responsibilities within my role. It is important that I attend refresher courses to update my practical skills, and attend new training courses to improve my working knowledge and skills.
My First Year As A Teacher
The twenty-five stories that are contained in the book, My First Year As A Teacher, are about real teachers and their experiences during the first year of teaching. Each story is different. Some are about memorable students while other stories are about some of the hardships that are encountered as a novice teacher. The diverse sampling of stories in this book gives insight of what kind of problems one might encounter as a teacher, yet they also describe how rewarding the profession can be. I found it rather difficult to choose only ten stories as my favorite but after much consideration and rereading I decided on the following stories because in many ways I could relate to the students as well as the teachers that are given life in these stories.
Week 4 Personal Strategy Card EXP105 Aug2014 Essay
(If you do not need to FIT a Pattern, include a description of the strategies you naturally use which help you to be successful on these types of tasks.)
Essential Workplace Skills Essay example
While working or while looking for work there are certain skills sets that are universally important. No matter what job or career path you have chosen these skills make it easier to obtain your goals, whatever they may be.
Level 3 CU1531
This sets out a need for me to consider how I will professionally develop within my role.
How To Be Successful Essay
I could be taking out the trash, moping and sweeping the floors, or serving someone, but I still try to learn from it especially if I make a mistake.
Hsc80 Unit 7
As said before I learned how to respond to request made by workers when they are asking for permissions but know I learned as well how to receive and respond to problems that workers can encounter during there job.
Ashford EXP105 Week 4 assignment
Essay on unit 2 - principles of personal development.
When you think about the work that you do and ask yourself "Could I have done it differently or better?" you can improve the way you work or find out what you need to learn to make you a better worker.
Summary: Senate Confirmation Hearing
Throughout the journey of my life, I have had various personal and professional experiences. All of the opportunities that I have held up to this day have taught me something about learning to be a better listener, communicating with my colleagues, and understanding
I Was Very Excited To Begin My Internship At Paul Hastings,
Once I realized the type of projects I was doing poorly on I was able to identify why and began making the necessary changes to improve my performance. Any task given to me that involved me having to think and analyze I did very well on. The more mundane and mind numbing projects, were the ones where I would miss multiple little things, which created a poor
My First Job Experience
"Winning is important to me, but what brings me real joy is the experience of being fully engaged in whatever I'm doing." says Phil Jackson, a former American professional basketball player. People always whine about how their first job experience was terrible and there's only one reason which is not getting enough amount of money for their work. I think people need to think that job is not always about money as I discovered from my first job.
Personal Reflection Of A Personal Experience In Hotel Management
2.) I am referring back to my position as a receptionist at a busy hotel in Glendale,Arizona. I held this position for 8 months, I was welcomed and trained by an array of people who I believed would be around throughout my career there, however I quickly learned that the business of hotel management was a revolving door, and you learned more than enough names for the same position. Jumping forward to my third month there. I was pretty accustomed to the routine I had picked up of what was my job, but I kept a close eye to the tasks performed throughout other positions. Soon after I knew that I could essentially perform any task asked to. My confidence was yet to be tested until a busy Saturday came rolling in and I was asked to cover a double shift. I showed up about 15 mins early and prepped for what would be my next 11 hours. I stood in the break room and noticed that half of my team was indisposed, it was just me for 11 hours, to tend to the hotel.
Related Topics
Essay on First Day at Work
Students are often asked to write an essay on First Day at Work in their schools and colleges. And if you're also looking for the same, we have created 100-word, 250-word, and 500-word essays on the topic.
Let's take a look…
100 Words Essay on First Day at Work
Anticipation and preparation.
My first day at work was filled with anticipation. The night before, I prepared my outfit, packed my bag, and set my alarm early.
Arrival and Introduction
Upon arrival, I was introduced to my colleagues. Their warm welcome eased my nerves. I was given a brief tour of the office, which helped me familiarize myself.
Learning and Adapting
The rest of the day was spent learning about my tasks. It was challenging, but I was eager to adapt.
Reflection and Growth
My first day ended with a sense of accomplishment. I looked forward to growing in my new role.
A collection of top essays on
great personalities
science & technology
society & social issues
sports & education
environment, ecology & climate
250 Words Essay on First Day at Work
The first day at work is an amalgamation of anticipation, nervousness, and excitement. The anticipation is about the unknown; a new environment, new colleagues, and new responsibilities. The evening before, you meticulously choose your outfit, ensuring it strikes the perfect balance between professional and comfortable. You rehearse your introduction, hoping to leave a positive first impression.
The Arrival
Upon arrival, the unfamiliarity of the surroundings is overwhelming. The office layout, the hum of activity, the formalities, and the faces – all new. The welcome tour serves as a quick rundown of your new world, each corner whispering tales of the journey that awaits you.
Adaptation and Learning
Adapting to the new environment is a significant part of the first day. You observe and learn, taking mental notes of the office culture, the work style, and the unspoken rules. The orientation sessions are informative, but the real learning comes from keen observation and interaction.
Building Relationships
Introductions form the foundation of future professional relationships. With each handshake, each exchange of pleasantries, you're not just learning names, but also building connections. These interactions, however brief, are the stepping stones to a robust professional network.
Reflection and Looking Ahead
At the end of the day, you reflect on the whirlwind of experiences. There's satisfaction in surviving the first day, and optimism for the journey ahead. You're no longer a stranger but a part of the team, ready to contribute and grow.
In conclusion, the first day at work is a rite of passage that marks the beginning of a new professional journey. It's a day of learning, adapting, and building relationships that pave the way for future success.
Packed in 152 Informative Pages
500 Words Essay on First Day at Work
Introduction.
Starting a new job is a significant milestone in one's life. It's a mix of excitement, anticipation, and anxiety. The first day at work is particularly memorable as it sets the tone for the entire professional journey ahead. This essay delves into the various aspects of the first day at work, offering a comprehensive understanding of what the experience entails.
The Anticipation
The first day at work starts even before one steps into the office. It begins with the anticipation that builds up days or even weeks before. The anticipation is a mix of curiosity about the new environment and the role, excitement about the opportunities that lie ahead, and anxiety about fitting in and meeting expectations. This anticipation phase is crucial as it helps prepare mentally for the new experience and sets the stage for the actual first day.
The moment of arrival at the new workplace is filled with a sense of accomplishment and a bit of nervousness. It's the culmination of all the hard work put into securing the job and the beginning of a new journey. The first impression of the workplace, the reception by colleagues, and the introduction to the workspace are all pivotal moments that shape the initial perception of the job.
Orientation and Learning
The first day usually involves an orientation process where new hires are introduced to the company's culture, values, and rules. They also get an overview of their roles and responsibilities. This is a crucial phase as it forms the basis of understanding the job and the company. It's also a learning experience as one gets to know about the company's operations, its people, and its work ethic.
Navigating Social Dynamics
Another significant aspect of the first day at work is navigating the social dynamics of the new workplace. This involves meeting new colleagues, understanding their roles, and learning how to interact with them effectively. It's also about fitting into the office culture and finding one's place in the social fabric of the workplace. The first interactions can be a bit awkward, but they are also the foundation of future professional relationships.
The first day at work is a unique experience that leaves a lasting impression. It's a day of many firsts – the first impression of the workplace, the first interactions with colleagues, the first understanding of the job role, and the first steps towards becoming a part of the company. It's a day filled with anticipation, learning, and socializing. It's a day that marks the beginning of a new chapter in one's professional life. As such, the first day at work is not just about starting a new job; it's about embarking on a new journey of growth, learning, and self-discovery.
That's it! I hope the essay helped you.
If you're looking for more, here are essays on other interesting topics:
Essay on International Finance
Essay on Finance
Essay on Where the Mind is Without Fear
Apart from these, you can look at all the essays by clicking here .
Happy studying!
Leave a Reply Cancel reply
Your email address will not be published. Required fields are marked *
Save my name, email, and website in this browser for the next time I comment.
Free Samples
Premium Essays
Editing Services Editing Proofreading Rewriting
Extra Tools Essay Topic Generator Thesis Generator Citation Generator GPA Calculator Study Guides Donate Paper
Essay Writing Help
About Us About Us Testimonials FAQ
Studentshare
First Day at a New Job
First Day at a New Job - Essay Example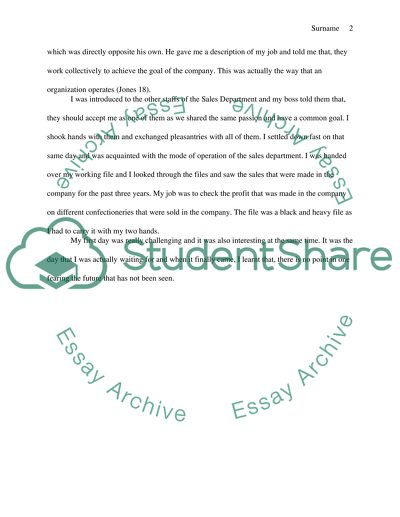 Subject: Sociology
Type: Essay
Level: Masters
Pages: 2 (500 words)
Downloads: 80
Author: millergarry
Extract of sample "First Day at a New Job"
I had so many expectations on my first day at work. There were so many things that I imagined that I would experience on my first day at work, whether my expectations were met or not does change the fact that my first day at work has come and gone.I gained employment at a large confectionery company. On getting to the office, I met a beautiful female receptionist, who was receiving a phone call at the time I got to the place, so I had to wait for her to finish receiving the call. The receptionist was dressed in a purple suit with purple earrings to fit.
I tendered my approved application letter and she directed me to the sales department where I would be working. The receptionist directed me to the fourth floor, which was the sales department.I climbed the stairs to the fourth floor as the company had no elevator. I remember that I saw about twelve persons in the sales department. They were all dressed in black suits with seven females and five males. This gave me the impression that they all had a particular mode of dressing. The office was actually a hall and it was painted green with about twenty-four rocking chairs and twelve round benches in it.
As I got to the office, they were all looking at me like an alien. I felt like the ground should open up and swallow me as the faces were too much on me. However, I summoned courage, walked majestically into the office, and asked after the Head of the Sales Department. I was surprised to see that the Head of the Sales Department was some inches shorter than I was. I expected that I would meet a huge man as my boss, but spotting him made me see that there is actually a huge difference between fantasy and reality.
The Head of my new department spoke with a thin voice and told me to sit down on a black rocking chair which was directly opposite his own. He gave me a description of my job and told me that, they work collectively to achieve the goal of the company. This was actually the way that an organization operates (Jones 18).I was introduced to the other staff of the Sales Department and my boss told them that, they should accept me as one of them as we shared the same passion and have a common goal.
I shook hands with them and exchanged pleasantries with all of them. I settled down fast on that same day and was acquainted with the mode of operation of the sales department.
Cited: 4 times
Copy Citation Citation is copied Copy Citation Citation is copied Copy Citation Citation is copied
CHECK THESE SAMPLES OF First Day at a New Job
Employee dissatisfaction: first day on the job, first car experience, the first day at a new school or college, first day at an electrical job, peter green's first day, ways to succeed at your first job, service crew at mcdonalds.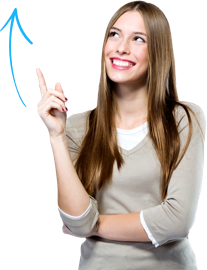 TERMS & CONDITIONS
PRIVACY POLICY
COOKIES POLICY

Free Essays
Citation Generator
"Narrative essay first day of new job" Essays and Research Papers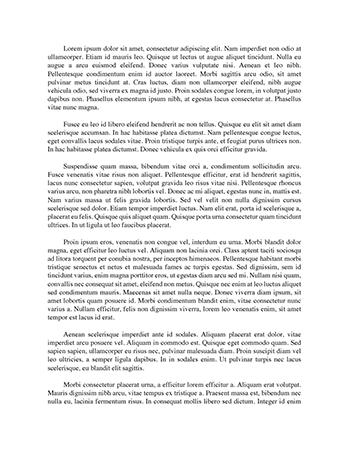 First day on the new job
Vianel Cabreja Essay #1 First Day on the New Job Many people look forward to the first day of work at a new job . There are new people to meet' much to learn' and money to be made. While I've had other jobs prior to starting my last job ' nothing could have prepared me for the type of work environment that I encountered when I walked in to begin my employment. The first day of my job at a retail store was less than pleasing First I come in the store at 10:00 A.M. The manager introduced
Premium Employment Ciara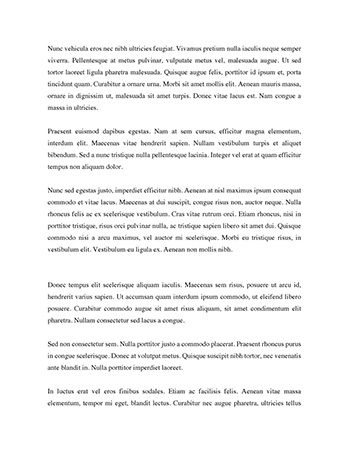 My First Day on a New Job
My First Day on a New Job The beginning is a place where we all have to start at some point in our lives. It could be the beginning of a marriage' a relationship' a business' a pregnancy' or a job . The one thing all these relationships would have in common is that you don't know what it's going to be like. We all have our expectations; in courtship' before marriage' research and planning' before starting a business' and the interview before starting the job . Not even the interview and the expectations
Premium Customer service
First Day on the job
When you reach an age to work' the job you want feels like a dream or set goal' no matter the place of rank in the workforce field. At nearly nineteen' I held my first working experience at RHA on second shift. RHA is a company for the mentally disabled and mentally challenged adults. They are located across North Carolina' parts of Tennessee' and Georgia. Founded in 1991' RHA started out as a small cluster group homes in North Carolina to offer support to people with disabilities. The company
Premium Shift work Disability First Day on the Job
First Day on the Job Vivian Quattlebaum Strayer University Human Resource Management/HRM530 August 25' 2011 Abstract Job satisfaction describes how content an individual is with his or her job . The happier people are within their job ' the more satisfied they are said to be. Job satisfaction is not the same as motivation or aptitude' although it is clearly linked. Job design aims to enhance job satisfaction and performance. Methods include job rotation' enlargement' enrichment and re-engineering
Premium Emotion Organizational studies and human resource management Maslow's hierarchy of needs
A First Day At A Job
entered front door' greeted by Chief Engineer' was introduced to staff' given job description' showed office' mahogany desk' computer' typed on computer' visited other section' learnt about functions' cleared my desk' cover & turn off computer' talk to Mr. Penn' say good afternoon' went outside to wait for mom' sat down on chair' reflected on past' felt grateful' mother came' asked how was it. I can never forget the first day I started working. I woke up on that morning September 14' 1992 having mixed
Free Feeling Positive psychology Turn
My First Job Narrative Essay
Marisa Waldrop English 100 16 October 2014 My First Job Ever since I have been legally old enough to have a job ' it has been in my interest. My best friend worked at a restaurant' The Clock' so when the time came around' I jumped straight to applying for a job . After a while I went back to check on my application' and the hiring manager informed me that he wanted to have a sit down interview with me the next day . The moment I heard those words my hopes shot straight up. Out of all my excitement
Premium Psychology Mind Learning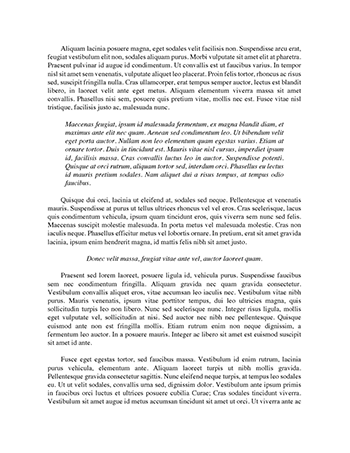 Day One in a New Job
Day one in a new job It took you a lot of effort to be here' so make the most of it and enjoy your new working environment. Dress your best. It will make you feel good and your confidence will infect those around you. Leave yourself plenty of time to get to work' and eat a proper breakfast so you're not looking for an opportunity to dive out and grab something mid-morning. Remember the qualities that got you the job in the first place. Smile' be positive' make eye contact' greet new
Premium Debut albums Aerosmith 2004 albums
First Day at a New School
First Day at a New School And there I was' standing in front of the new school I'm going to attend. My heart is racing so I asked myself' "Am I nervous or just excited' now that I'll be at school again?" It was mixed emotions I am feeling that day . Thoughts and questions are running in my head; having an anxiety of what their first impression will be. "I hope they won't bully me'" "This school year is going to be exciting'" and "I heard that the professors here are nice'" are just some of the ideas
Free Classroom Thought Rooms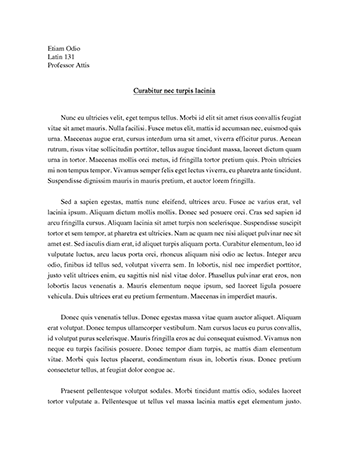 Johnecia Eady Dr. Price ENC 1101 23 February 2015 " First Job " In her essay " First Job "' Iliana Roman' a mother and hair salon owner. Who became pregnant in high school and dropped out. She held several jobs ' while studying to attain her GED' taking business classes at a community college. Iliana used her education to transform into a successful salon owner. Roman describes her traumatic testimony on how determined she was to make her life successful after she realized the mistake that she made
Premium American films Cosmetics Thought
Narrative Essay: Haley's First Day In Kinder
Haley was so nervous' it was her first day in Kinder. She was this pretty little girl with fluffy brown hair and amazing big brown eyes; yet' she had always been an insecure girl. She constantly thought to herself' "what will other children think of me? What if I do not make friends? What if no one likes me?" as she looked for her classroom this was all she could think of. Then she saw the sign on a door that said "Kinder" with a blue butterfly. As she entered' every head in the room turned towards
Premium Family Girl Love
2004 albums
2005 singles
American films
Cosmetology
Customer service
Debut albums
English-language films
Narrative essay first experience death
Narrative essay first job
Narrative essay food
Narrative essay frightening moment
Narrative essay gay
Narrative essay great gatsby
Narrative essay happy time
Narrative essay hockey
Narrative essay if iu could fall in love
Narrative essay important accepting others as they are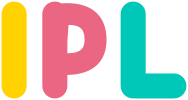 First Day At A New Job Essay
How to face first day at a new job? A new job and workplace always offers a mixed feeling. On one hand, you are happy that you have got an opportunity to work in a company of your choice, and on the other, you also experience a bout of nervousness. You can handle this feeling comfortably only if you do a little preparation prior to the joining date. If you are not aware how to prepare for the first day at a new job, follow these tips and you will not find yourself an alien to a new work environment. 1.Dress up in a professional attire. People make a judgment about you from your dressing style, hence, don't ignore it. In your early days at new work, you should be dressed professionally. Even on the days when casuals are allowed, …show more content…
One of the most important things by which you can create a good or bad impression on your boss, and colleagues is at what time you reach to the office on the first day, rather for first few days. You should be very careful on this. Try to arrive at least 10 minutes early and be in the office a little late than your scheduled shift time. Please avoid long lunch breaks in the initial days. 11.Create a good attendance record. During first few days or weeks of your new job, please avoid taking leaves. It is true that there will be emergencies, or you may get sick but as far as possible try to be in the office every day. 12.Stay away from office politics and gossips. The workplaces are always full of gossips and office politics. Being a new employee, you should always try to stay away from these things, as they will not help you at all in making a good first impression. In short, being a new employee in the company, on your first day, just relax, be calm, keep your eyes, ears and mind open. Try to do your work to your best and get to know your team members as well as you can. Remember that, these things will help you to make a long and successful career in your new
Click here to unlock this and over one million essays
Personal Narrative: Working At Winn Dixie
"Open up register 2!" My manager always found a way to ruin my day. Winn Dixie was the first place I worked. I began working their when I was 16. I started working there on June.
Abigail Peterson Monologue
Pretty weird that 40 minutes before my first day of year 11 I'm basically talking to myself on my laptop. You'd think I'd be more prepared, to be honest I'm feeling really anxious about today. I've never been the new girl, I've never had to make friends, and people just came to me. Some would say I was the leader of the pack. What if people don't notice Abz?
Four Day Congress Of Future Medical Leader Analysis
About an hour later we made it in and found some seats. The first day was pretty relaxed since the meeting didn 't start until the afternoon. However, the next few days were full of four-hour lecture sessions and brilliant minds explaining their accomplishments and
Working At Wendy's Analysis
In the essay "Working at Wendy's," Joey Franklin states, "I only applied here because I knew I would get hired, says Sara the first night I work with her." This situation related to my experience when I am hunting the job. In that time, I do not care what my job is as long as I realized that I need to help my family to pay my tuition fees and to other expenses. However, on the first day of my job I am not sure how to associate with another employee and to communicate to the customer because I am
Home Front Letter Essay
I hope this letter finds you well. It has been a while since I have last heard from you. Mom and I miss you here in the home front and we are waiting for the day the war finally ends and you get to come home. While thinking about how hard you and the other soldiers are fighting for us and our country, we wanted to find things we can do on the home front to make things better for when you all return. I know it must be extremely difficult in the war front, but I want you to know that all of us here are doing everything we can to help our nation win the war and bring our troops home.
Nt1310 Unit 6 Exercise
17. Social Network If you work in an environment where there isn't much opportunity for social networking, then ensure you have a strong social network outside of work. Whether that means you catch up on your lunch break with a friend or you spend more time with them in your off hours, it's important that you keep those connections strong. When you do make a friend at work make sure you get at least one break together each day – it could be the difference between
Personal Narrative: Marvine Rodriguez
Marvine Rodriguez I have learned that i am not as familiar with the computer programs as i thought. I am also feeling unorganized, the start date came faster then I thought. I now know I need to prepare myself for the week. Two days in and I am already feeling more comfortable with everything. Although I still have some anxiety, because I still have a lot to learn.
Hot Sauce In The Bag Analysis
Remember, the check-in is available through your flight's website and it will save you time. The day of travel, be comfortable! A pair of worn jeans or a dress with leggings are idea for moving around. Worry about how your skin looks?
Optus Mission Statement
As a leader within an organisation it is crucial that you understand how to communicate your organisation's mission and goals to those around you. In this section we will examine this process in detail. 1st of all I provide a company handbook to all my employees which include all objectives, values and standards. So they can read and understand everything. They got opportunity to ask question and give their feedback.
Personal Narrative: My First Day At Job Corps
My first day here at Job Corps seemed very long. When I first arrived in the front I had to sit in a little room close to the front office I had to sit there with a couple of other kids. After sitting there for a while security came and took all of our bags to the security room to check for anything we couldn't have. After that, we had to follow some staff who took us to get our uniform which took a minute because everyone took turns to use the bathroom to change. They gave us 3 pairs of polo shirts and 3 pair of regular school slacks.
The Importance Of Accountability In The Army
You just need to be aware of the time you have to work with. Under the rigid and disciplined way of military life there is no room for error. There are many circumstances where a failure to be prompt could have consequences. Under certain circumstances, such as those in a combat zone, not arriving for guard duty at the designated time could allow a breach of security that could ultimately end in the murder of your fellow soldiers at the hands of an insurgent. Punctuality in the military cannot be overstated.
Career Fair Case Study
I learned many things at InstaCareer that will assist me in preparing for a career fair or networking event. One thing I learned is to wear either a suit, or the equivalent of a suit without the jacket. This will make me look more professional, and marketable to potential employers. Another thing I learned is it is better to have a professional looking portfolio to carry my resumes around in. This will accomplish two things for me.
Nurse Interview Essay
It took me a while to find nurses that wanted to participate in my interview. I was able to interview 2 nurses at a medical center because this week at my private practice, with the help of an Ecuadorian Audiologist who has ABR/ASSR system, we had a Microtia week from all over Bolivia and one of the mother's was a nurse assistant, she made the contact with her boss and I was able to interview both, yesterday. (NP: nurse practitioner and NA: auxiliary nurse- MARIA) 1) What motivated you to become a nurse? NP:
The Importance Of Being On Time Essay
In general, a common rule is, "If you're not ten minutes early, you're late." There are many easy things you can do if you want to improve your time management. If you know you need to be at work by 0700, setting your alarm, setting
How To Dress For Success Essay
It's very imperative to give an excellent first impression be it an interview, a business or casual meeting in the office or with clients or your first day on the job. For that matter you will have to prepare
More about First Day At A New Job Essay
Related topics.
Recruitment
Organization
Organizational studies and human resource management
The Experience of the First Job
Growing up as a shy and self-contained person, I have never thought that I would be able to work with people. When I was offered an internship opportunity at a rehabilitation center, I was so frightened, I thought I would fail. The mere thought of constantly meeting new people and talking to them scared me, and overcoming this fear was the most difficult thing I have done in my life. The experience of the last six months has changed my perception of myself, turning me into a more open, friendly, kind, and confident person. Analyzing my journey, I now feel grateful for this opportunity and willing to share my experience.
When I came to work on my very first day, I felt extremely nervous and anxious. However, I was welcomed kindly and introduced to the staff who happened to be nice and friendly people. My job was to meet patients and answer their questions while they are waiting for their appointment. From the start, I encountered several problems due to my lack of experience. The first was always feeling unsure about what I was doing and saying. The second was communication difficulties that I have experienced for my entire life. As a shy person who had never worked with people, I had trouble finding the common language with patients of different ages and backgrounds. The third issue was the fear of new challenges that I had to encounter every day.
At this job, I learned several important things that changed my perception of my future career: how to deal with stress, how to communicate with people, and how to work in a team. When I overcame the initial anxiety of asking for help and realized that my colleagues are always happy to offer me their advice and support, I started to feel much more self-confident. I learned how to talk with patients, what to say and what to do when I am unable to help them, and I was surprised to see that, day after day, there were fewer and fewer problems that I could not solve. This experience has changed my personality, and I now feel that I have turned into a more confident, friendly, kind, and empathetic person that is not afraid to ask for help and meet new challenges.
Cite this paper
Chicago (N-B)
Chicago (A-D)
StudyCorgi. (2023, November 9). The Experience of the First Job. Retrieved from https://studycorgi.com/the-experience-of-the-first-job/
StudyCorgi. (2023, November 9). The Experience of the First Job. https://studycorgi.com/the-experience-of-the-first-job/
"The Experience of the First Job." StudyCorgi , 9 Nov. 2023, studycorgi.com/the-experience-of-the-first-job/.
1. StudyCorgi . "The Experience of the First Job." November 9, 2023. https://studycorgi.com/the-experience-of-the-first-job/.
Bibliography
StudyCorgi . "The Experience of the First Job." November 9, 2023. https://studycorgi.com/the-experience-of-the-first-job/.
StudyCorgi . 2023. "The Experience of the First Job." November 9, 2023. https://studycorgi.com/the-experience-of-the-first-job/.
StudyCorgi . (2023) 'The Experience of the First Job'. 9 November.
This paper, "The Experience of the First Job", was written and voluntary submitted to our free essay database by a straight-A student. Please ensure you properly reference the paper if you're using it to write your assignment.
Before publication, the StudyCorgi editorial team proofread and checked the paper to make sure it meets the highest standards in terms of grammar, punctuation, style, fact accuracy, copyright issues, and inclusive language.
If you are the author of this paper and no longer wish to have it published on StudyCorgi, request the removal . Please use the " Donate your paper " form to submit an essay.
My First Day at Work
Heart beating, pulse racing, nerves ticking I entered the threshold of what would be my first day at work, on passing out from a premium management institute at Patna.
Patna, in those days, about a decade and a half back was a still a small fledgling town on the throes of experiencing the fruits of globalization. The pall of fear and uncertainty looming over it on account of the crime-political nexus made the big corporates wary of setting up their base in this city. L.G, which provided me the first breakthrough, was a pioneer, in terms of being the MNC which dared to venture into this hinterland.
Fresh out of college, I was buoyant with my dreams and aspirations of making it big as I was about to start a new innings. The opportunity that my first job provided held immense significance to someone from my kind of tight financial background, brought up as I was by a mother who single-handedly managed to rear up her two children and provide them with promising education at immense personal cost.
The day held a lot of promise as I realised I was going to be the first woman employee in the company's payroll, since its inception two years back. In this all – male domain, I was the singular woman in my entire tenure of work period. Holding fort my opinions, my voice, my outlook was hence going to test a lotof my fortitude, resilience and perseverance in the quest to mark my presence. From the first day onwards, I had to set the record straight that my being a novice in this corporate jungle noway undermined my potential, my talent and my skills to mark a substantial contribution in this one person, that too a woman, led H.R department. My clear perception, sound knowledge of H.R norms and systems made some of the insecure, arrogant, weight throwing members of the Sales and Marketing team, play on the back foot and act hostile.
This did not however daunt me to the extent that there was no provision for a separate washroom for the female employees since they had never envisaged a woman to join and retain her position in this company, for very long. Unwaveringly, however I made sure this was but a temporary setback as I went ahead to make friends with some very genial counterparts in the opposite door branch office of a private sector bank whose generosity opened the doors to their fully equipped wash cubicle , for the entire length of time , I worked over there.
The hostility of few was however offset by the magnanimity and open heartedness of the men in the Customer Service department, who welcomed my presence with open arms, made me feel like family and offered me all the support and know-how they could muster, in a bid to help me settle .
Truly said, when a woman sets out to conquer the demons, there is no dearth of challenges waiting to rein her in. The days ahead were going to be demanding, challenging and extremely daunting and the first day in the office had just offered a sneak preview to it.
From My First Day at Work to HOME PAGE
New! Comments
First Learn Blog
First Grade
Second Grade
Third Grade
3rd Grade Science Worksheets
Fourth Grade
Fifth Grade
Eleventh Grade
English Grammar
Autobiography
Contact First Learn
5th Grade Math
© and ™ first-learn.com. All Rights Reserved. 2013 - 2023.