One Student's Perspective on Life During a Pandemic
Markkula Center for Applied Ethics
Ethics Resources
Ethics Spotlight
COVID-19: Ethics, Health and Moving Forward
The pandemic and resulting shelter-in-place restrictions are affecting everyone in different ways. Tiana Nguyen, shares both the pros and cons of her experience as a student at Santa Clara University.
person sitting at table with open laptop, notebook and pen
Tiana Nguyen '21 is a Hackworth Fellow at the Markkula Center for Applied Ethics. She is majoring in Computer Science, and is the vice president of Santa Clara University's Association for Computing Machinery (ACM) chapter .
The world has slowed down, but stress has begun to ramp up.
In the beginning of quarantine, as the world slowed down, I could finally take some time to relax, watch some shows, learn to be a better cook and baker, and be more active in my extracurriculars. I have a lot of things to be thankful for. I especially appreciate that I'm able to live in a comfortable house and have gotten the opportunity to spend more time with my family. This has actually been the first time in years in which we're all able to even eat meals together every single day. Even when my brother and I were young, my parents would be at work and sometimes come home late, so we didn't always eat meals together. In the beginning of the quarantine I remember my family talking about how nice it was to finally have meals together, and my brother joking, "it only took a pandemic to bring us all together," which I laughed about at the time (but it's the truth).
Soon enough, we'll all be back to going to different places and we'll be separated once again. So I'm thankful for my living situation right now. As for my friends, even though we're apart, I do still feel like I can be in touch with them through video chat—maybe sometimes even more in touch than before. I think a lot of people just have a little more time for others right now.
Although there are still a lot of things to be thankful for, stress has slowly taken over, and work has been overwhelming. I've always been a person who usually enjoys going to classes, taking on more work than I have to, and being active in general. But lately I've felt swamped with the amount of work given, to the point that my days have blurred into online assignments, Zoom classes, and countless meetings, with a touch of baking sweets and aimless searching on Youtube.
The pass/no pass option for classes continues to stare at me, but I look past it every time to use this quarter as an opportunity to boost my grades. I've tried to make sense of this type of overwhelming feeling that I've never really felt before. Is it because I'm working harder and putting in more effort into my schoolwork with all the spare time I now have? Is it because I'm not having as much interaction with other people as I do at school? Or is it because my classes this quarter are just supposed to be this much harder? I honestly don't know; it might not even be any of those. What I do know though, is that I have to continue work and push through this feeling.
This quarter I have two synchronous and two asynchronous classes, which each have pros and cons. Originally, I thought I wanted all my classes to be synchronous, since that everyday interaction with my professor and classmates is valuable to me. However, as I experienced these asynchronous classes, I've realized that it can be nice to watch a lecture on my own time because it even allows me to pause the video to give me extra time for taking notes. This has made me pay more attention during lectures and take note of small details that I might have missed otherwise. Furthermore, I do realize that synchronous classes can also be a burden for those abroad who have to wake up in the middle of the night just to attend a class. I feel that it's especially unfortunate when professors want students to attend but don't make attendance mandatory for this reason; I find that most abroad students attend anyway, driven by the worry they'll be missing out on something.
I do still find synchronous classes amazing though, especially for discussion-based courses. I feel in touch with other students from my classes whom I wouldn't otherwise talk to or regularly reach out to. Since Santa Clara University is a small school, it is especially easy to interact with one another during classes on Zoom, and I even sometimes find it less intimidating to participate during class through Zoom than in person. I'm honestly not the type to participate in class, but this quarter I found myself participating in some classes more than usual. The breakout rooms also create more interaction, since we're assigned to random classmates, instead of whomever we're sitting closest to in an in-person class—though I admit breakout rooms can sometimes be awkward.
Something that I find beneficial in both synchronous and asynchronous classes is that professors post a lecture recording that I can always refer to whenever I want. I found this especially helpful when I studied for my midterms this quarter; it's nice to have a recording to look back upon in case I missed something during a lecture.
Overall, life during these times is substantially different from anything most of us have ever experienced, and at times it can be extremely overwhelming and stressful—especially in terms of school for me. Online classes don't provide the same environment and interactions as in-person classes and are by far not as enjoyable. But at the end of the day, I know that in every circumstance there is always something to be thankful for, and I'm appreciative for my situation right now. While the world has slowed down and my stress has ramped up, I'm slowly beginning to adjust to it.
What Life Was Like for Students in the Pandemic Year
In this video, Navajo student Miles Johnson shares how he experienced the stress and anxiety of schools shutting down last year. Miles' teacher shared his experience and those of her other students in a recent piece for Education Week. In these short essays below, teacher Claire Marie Grogan's 11th grade students at Oceanside High School on Long Island, N.Y., describe their pandemic experiences. Their writings have been slightly edited for clarity. Read Grogan's essay .
"Hours Staring at Tiny Boxes on the Screen"
By Kimberly Polacco, 16
I stare at my blank computer screen, trying to find the motivation to turn it on, but my finger flinches every time it hovers near the button. I instead open my curtains. It is raining outside, but it does not matter, I will not be going out there for the rest of the day. The sound of pounding raindrops contributes to my headache enough to make me turn on my computer in hopes that it will give me something to drown out the noise. But as soon as I open it up, I feel the weight of the world crash upon my shoulders.
Each 42-minute period drags on by. I spend hours upon hours staring at tiny boxes on a screen, one of which my exhausted face occupies, and attempt to retain concepts that have been presented to me through this device. By the time I have the freedom of pressing the "leave" button on my last Google Meet of the day, my eyes are heavy and my legs feel like mush from having not left my bed since I woke up.
Tomorrow arrives, except this time here I am inside of a school building, interacting with my first period teacher face to face. We talk about our favorite movies and TV shows to stream as other kids pile into the classroom. With each passing period I accumulate more and more of these tiny meaningless conversations everywhere I go with both teachers and students. They may not seem like much, but to me they are everything because I know that the next time I am expected to report to school, I will be trapped in the bubble of my room counting down the hours until I can sit down in my freshly sanitized wooden desk again.
"My Only Parent Essentially on Her Death Bed"
By Nick Ingargiola, 16
My mom had COVID-19 for ten weeks. She got sick during the first month school buildings were shut. The difficulty of navigating an online classroom was already overwhelming, and when mixed with my only parent essentially on her death bed, it made it unbearable. Focusing on schoolwork was impossible, and watching my mother struggle to lift up her arm broke my heart.
My mom has been through her fair share of diseases from pancreatic cancer to seizures and even as far as a stroke that paralyzed her entire left side. It is safe to say she has been through a lot. The craziest part is you would never know it. She is the strongest and most positive person I've ever met. COVID hit her hard. Although I have watched her go through life and death multiple times, I have never seen her so physically and mentally drained.
I initially was overjoyed to complete my school year in the comfort of my own home, but once my mom got sick, I couldn't handle it. No one knows what it's like to pretend like everything is OK until they are forced to. I would wake up at 8 after staying up until 5 in the morning pondering the possibility of losing my mother. She was all I had. I was forced to turn my camera on and float in the fake reality of being fine although I wasn't. The teachers tried to keep the class engaged by obligating the students to participate. This was dreadful. I didn't want to talk. I had to hide the distress in my voice. If only the teachers understood what I was going through. I was hesitant because I didn't want everyone to know that the virus that was infecting and killing millions was knocking on my front door.
After my online classes, I was required to finish an immense amount of homework while simultaneously hiding my sadness so that my mom wouldn't worry about me. She was already going through a lot. There was no reason to add me to her list of worries. I wasn't even able to give her a hug. All I could do was watch.
"The Way of Staying Sane"
By Lynda Feustel, 16
Entering year two of the pandemic is strange. It barely seems a day since last March, but it also seems like a lifetime. As an only child and introvert, shutting down my world was initially simple and relatively easy. My friends and I had been super busy with the school play, and while I was sad about it being canceled, I was struggling a lot during that show and desperately needed some time off.
As March turned to April, virtual school began, and being alone really set in. I missed my friends and us being together. The isolation felt real with just my parents and me, even as we spent time together. My friends and I began meeting on Facetime every night to watch TV and just be together in some way. We laughed at insane jokes we made and had homework and therapy sessions over Facetime and grew closer through digital and literal walls.
The summer passed with in-person events together, and the virus faded into the background for a little while. We went to the track and the beach and hung out in people's backyards.
Then school came for us in a more nasty way than usual. In hybrid school we were separated. People had jobs, sports, activities, and quarantines. Teachers piled on work, and the virus grew more present again. The group text put out hundreds of messages a day while the Facetimes came to a grinding halt, and meeting in person as a group became more of a rarity. Being together on video and in person was the way of staying sane.
In a way I am in a similar place to last year, working and looking for some change as we enter the second year of this mess.
"In History Class, Reports of Heightening Cases"
By Vivian Rose, 16
I remember the moment my freshman year English teacher told me about the young writers' conference at Bread Loaf during my sophomore year. At first, I didn't want to apply, the deadline had passed, but for some strange reason, the directors of the program extended it another week. It felt like it was meant to be. It was in Vermont in the last week of May when the flowers have awakened and the sun is warm.
I submitted my work, and two weeks later I got an email of my acceptance. I screamed at the top of my lungs in the empty house; everyone was out, so I was left alone to celebrate my small victory. It was rare for them to admit sophomores. Usually they accept submissions only from juniors and seniors.
That was the first week of February 2020. All of a sudden, there was some talk about this strange virus coming from China. We thought nothing of it. Every night, I would fall asleep smiling, knowing that I would be able to go to the exact conference that Robert Frost attended for 42 years.
Then, as if overnight, it seemed the virus had swung its hand and had gripped parts of the country. Every newscast was about the disease. Every day in history, we would look at the reports of heightening cases and joke around that this could never become a threat as big as Dr. Fauci was proposing. Then, March 13th came around--it was the last day before the world seemed to shut down. Just like that, Bread Loaf would vanish from my grasp.
"One Day Every Day Won't Be As Terrible"
By Nick Wollweber, 17
COVID created personal problems for everyone, some more serious than others, but everyone had a struggle.
As the COVID lock-down took hold, the main thing weighing on my mind was my oldest brother, Joe, who passed away in January 2019 unexpectedly in his sleep. Losing my brother was a complete gut punch and reality check for me at 14 and 15 years old. 2019 was a year of struggle, darkness, sadness, frustration. I didn't want to learn after my brother had passed, but I had to in order to move forward and find my new normal.
Routine and always having things to do and places to go is what let me cope in the year after Joe died. Then COVID came and gave me the option to let up and let down my guard. I struggled with not wanting to take care of personal hygiene. That was the beginning of an underlying mental problem where I wouldn't do things that were necessary for everyday life.
My "coping routine" that got me through every day and week the year before was gone. COVID wasn't beneficial to me, but it did bring out the true nature of my mental struggles and put a name to it. Since COVID, I have been diagnosed with severe depression and anxiety. I began taking antidepressants and going to therapy a lot more.
COVID made me realize that I'm not happy with who I am and that I needed to change. I'm still not happy with who I am. I struggle every day, but I am working towards a goal that one day every day won't be as terrible.
Coverage of social and emotional learning is supported in part by a grant from the NoVo Foundation, at www.novofoundation.org . Education Week retains sole editorial control over the content of this coverage. A version of this article appeared in the March 31, 2021 edition of Education Week as What Life Was Like for Students in the Pandemic Year
Sign Up for The Savvy Principal
Edweek top school jobs.
Sign Up & Sign In
Student life in quarantine
From group work and interacting with other students in the library to studying independently in their homes, students are losing their connection to the real world.
"Have group calls, arrange online quizzes on platforms like Kahoot or Netflix Party together, this will help you stay sane during this insane time."
Many have either lost their opportunity to go on an exchange program to another country, have proper graduation, or just a normal student life. However, social distancing is one of the necessary measures taken to limit the rate of transmission of COVID-19.
Dutch Measures Against COVID-19
By mid-March 2020, the government announced preventative measures such as events and meetings with more than 100 people were forbidden and all Dutch universities suspended physical teaching. The precautionary measures were extended for a certain period but by the end of April the number of cases began to decline, hence the lockdown gradually eased up. Higher education institutions provided remote teachings i.e. through digital means and from June 15 they made it possible to have the following educational activities on campus: practical lessons; exams and support for vulnerable students. It may have seemed like the end of the world, but students have done their best to adapt to the situation.
Keep Yourself Busy
Here is a reminder that we are all going through a stressful period in our lives and it is okay not to master a foreign language from scratch or complete all your projects within a week. On the other hand, it is a good time to focus on innocuous hobbies or anything that keeps you happy, optimistic, and mentally healthy. Some examples could be:
Taking extra online courses: It would be cool to come out of this pandemic with extra skills and knowledge by doing some extra courses online that are free! Coursera and edX are great platforms;
Watching Netflix and/or Disney+: It is all right to not feel productive and just lay back and catch up on TV shows (I binged La Casa de Papel in a day), or watch Disney movies because you could never go wrong with that;
Cooking/Baking: I was never into cooking or baking but I have some time to learn a few more recipes and you, too, could master some kitchen skills! There are great, delicious and student-budget meals that you can try to make ;
Read books: With not much to do, it is a good moment to read more books that you said you did not have time for. Here are some examples of good books which I enjoyed, Dan Brown's Da Vinci Code, Start with Why by Simon Sinek and To Kill a Mockingbird by Harper Lee.
Lastly, I would like to emphasise the importance of staying in touch with your friends and family. Have group calls, arrange online quizzes on platforms like Kahoot or Netflix Party together, this will help you stay sane during this insane time.
Studying from Home Tips
Studying from home is a blessing and a curse, you can be very comfortable at home but sometimes it can be exhausting to sit in front of a computer screen and, quite frankly, demotivating to get any work done. However, there are ways to overcome this by making small changes in your current routine.
Just like a meal plan, having a study plan would help you organize yourself while studying from home. Know when you have lectures and plan your calls with your group ahead of time.
Clean out your study space
Put your laptop, books, and other studying material in a neat, orderly manner. Remove anything unrelated that you may be easily distracted by, during your chosen study time.
Communicate to others in your home that you will be studying
If you are living with your family or roommates, let them know you will be busy from a certain time. This helped me a lot to not be disturbed.
As difficult as this is going to sound, try not to have your phone around while studying because Facebook and Instagram are very distractive. You will start looking at memes 10 mins into a lecture, but if your phone is away from you then you would not have the urge. Practice self-control!
This is imperative and necessary to keep the motivation active. There is a range of ways to reward yourself, and it could be as simple as having a bar of chocolate, going for a walk, or taking a nap ?.
It is important to take the positivity out of this negative situation. We are all in this together and do not forget to seek out for help if you ever need it. Take some time away from the negative news shown on social media because it could have a huge impact on your daily mood and, ultimately, your mental health. This too shall pass!
Read more about
After your studies
Plan your stay
We value your privacy
We use technical, analytical and marketing cookies to help you with things like logging in and picking up your search where you left off.
Your Privacy
Critical Cookies
Performance Cookies
Tracking Cookies
When you visit any web site, it may store or retrieve information on your browser, mostly in the form of cookies. This information might be about you, your preferences, your device or used to make the site work as you expect it to. The information does not usually identify you directly, but it can give you a more personalized web experience. You can choose not to allow some types of cookies. Click on the different category headings to find out more and change our default settings. However, you should know that blocking some types of cookies may impact your experience on the site and the services we are able to offer.
These cookies are critical for the site to function and cannot be switched off in our systems. These cookies also track anonymous data which is used to help us better understand how our users interact with our site to provide a better user experience.
Content Management System
These are cookies needed by our content management to function correctly.
cookieacceptlevel
This cookie holds the site visitor's preferences in regards to which tracking and performance cookies should be enabled during their visit on the site.
Google Tag Manager
Used to distinguish analytics users.
Used to distinguish users. By default, our code tells Analytics to anonymize IP in order for Google to not store information that could be considered to be tracking. Only if tracking cookies are enabled, we will no longer anonymize IP when dealing with Google Analytics.
_dc_gtm_UA-625230-22
Cookie that holds the Google Analytics ID, injected via Google Tag Manager.
_gat_UA-177109553-1
Our hosting provider monitors the site's health and performance using New Relic. Our site's visitors will see cookies set up by a website called nr-data.net. Instructions on how to turn those cookies off can be found here: https://docs.newrelic.com/docs/browser/new-relic-browser/page-load-timing-resources/new-relic-cookies-used-browser
These cookies are set through our site by our marketing partners. They allow us to tie your support calls and form responses back to your visit to ensure the website offered you the best possible experience in getting the information you needed.
_hjAbsoluteSessionInProgress
This cookie is used to detect the first pageview session of a user. This is a True/False flag set by the cookie.
_hjIncludedInPageviewSample
This cookie is set to let Hotjar know whether that visitor is included in the data sampling defined by your site's pageview limit.
Hotjar cookie that is set when the customer first lands on a page with the Hotjar script. It is used to persist the Hotjar User ID, unique to that site on the browser. This ensures that behavior in subsequent visits to the same site will be attributed to the same user ID.
Adobe Analytics
Adobe analytics performance cookie. It does not hold any personal information as it's value is always empty.
Dialogtech cookie to hold the visitor ID. The information is stored anonymously inside Dialogtech's infrastructure.
This cookie is used to display dynamic phone numbers online based on the traffic source of the visitor for analytics.
These cookies are set through our site by our analytic and marketing partners. They may be used by those companies to build a profile of your interests so we can provide the best possible user experience for you through our website and marketing campaigns. They work by uniquely identifying your browser, operating system, IP and location.
By default, our tag manager code is set up to track page views using the Google's IP Anonymization feature turned on. Also, all the cookies that are set up from Google by default, are set up to expire after the browsing session ends. Turning on this cookie type, will tell Google that the full IP can be used to track your behavior on our website.
_tgmanonymous
If set to 1, will tell google that it can track the full IP and it will set up it's cookies to expire in 365 days, not 0 days as set up by default.
Conversion linker cookie which persists Google Ads information in a first party cookie when the user lands on the site from an ad.
Cookie holds a unique ID for the visitor, that allows third party advertisers to target the visitor with relevant advertisement.
When the Facebook pixel is installed on a website, and the pixel uses first-party cookies, the pixel automatically saves a unique identifier to an _fbp cookie for the website domain if one does not already exist.
When a user clicks on an ad on Facebook, the link sometimes includes a fbclid query parameter. When the user lands on the target website, if the website has a Facebook pixel that uses first-party cookies, the pixel automatically saves the fbclid query parameter to an _fbc cookie for that website domain.
The LinkedIn Insight Tag is a piece of lightweight JavaScript code that you can add to your website to enable in-depth campaign reporting and unlock valuable insights about your website visitors.
Student Health and Wellness Center
My Quarantined Life
Your Why Has Weight
Social Wellness
Steps to Emotional Wellness
Wellness Coaching
Work in Progress
Work in Progress Challenge
Alcohol and Other Drugs
Life in isolation and social distancing can be hard. Here are stories from JCU students with their thoughts, feelings, and experiences during this time.
Grief. That's what this feeling is. 
We are grieving the college experience we thought we were in store for. While others may be going through more tangible losses of family members and employment opportunities, our grief is just as valid. No matter how much you have lost in this process, you have still experienced loss. Grief is said to come in six stages: Shock & Denial, Anger, Depression & Detachment, Dialogue & Bargaining, Acceptance, and the Return to a Meaningful Life. Let me take you through my grief process for my last semester of college, and hopefully you can find some familiarities and a sense of hope in your own ability to process this loss. 
Shock & Denial 
The second I heard that in person classes were cancelled until April 13th I immediately packed a bag and left campus. I did not process, I did not say goodbye, I did not think anything through. I just left because I did not know what else to do. How could my senior year just have been minimized by such a margin? How could my formal and Greek Week and my internship all just be obliterated? My dad promised me Chinese food and a warm bed to sleep in at home an hour and a half away, so I just left and tried to clear the confusion from my mind. I told him that there was no way they wouldn't let us come back for the last few weeks. They had to let us finish classes in person, to have finals week, to have our weekend in Put-In-Bay… to have commencement. So, I took baths, enjoyed the free food, reveled in having my own bathroom again, and tried to think of this as a little "vacation" from reality. I was in denial up until the moment we got the email completely cancelling our final semester as college students. 
Throughout the day I would remember the situation and get angry all over again. I would just walk around the house permanently frustrated. If my parents tried to talk about the situation I would be pissed off, if they tried to talk about something else I would be pissed off, and if my dogs barked at the wrong moment in my ever spiraling thought process I would be pissed off. I described it to my mom as "wearing a vest of anger," I felt it constantly weighing down on my chest, inhibiting everything I wanted to do to cope. I was more aggressive and quick to anger that I had ever felt. I perceived every form of communication as a threat. I assumed that the world intended to just keep hurting me and that no relief would come. This stage ended when I finally sat down with my mom and explained how much pain I was in. 
Depression & Detachment
As someone prone to depressive episodes, this stage almost felt comfortable. I would stay in bed all day and avoid responding to texts. It was a daily struggle to convince myself to shower and do basic self care tasks. I didn't feel like eating healthy or working out. I wanted to be alone. I was honest with my boyfriend about how low I felt. I wanted to be as far from my old life as possible, in order to ignore the feeling of loss I had. If I didn't think about my friends and my opportunities, I couldn't miss them… right? I broke out of this stage when a friend finally got a hold of me, and we had a genuine conversation for the first time in a little while. She reminded me of just how much life I have yet to live. 
Dialogue & Bargaining
I would say that I'm currently in this stage. These stages take time, and no one is expected to be out of them in any "perfect" timeline. I feel more at peace with my new normal, and ready to start adapting to my new life. I am thinking ahead to the fall, and making adapted plans in case this continues. I am keeping my options open, while also trying to keep my future plans intact as much as humanly possible. Part of my dialogue of healing is writing this article and getting my feelings out. I'm trying.
How long will it take to get to this coveted stage? Who's to say. Could be days, weeks, months… and I'm okay with that. I understand that this situation is still very uncomfortable for me, but I also understand that some day it won't be. I'm trying to do a better job of being emotionally transparent with those close to me in order to help this process along as smoothly as possible. Open and honest communication is the keystone of healthy grief. Eventually, through the employment of healthy and progressive coping mechanisms, we grieve and we heal. 
Return to a Meaningful Life
Ideally, this will be when the quarantine is over… but we really have no idea when that will be. To take pressure off of myself to heal, I am trying to create a culture of meaningful life in my current situation, so that I do not feel the need to hold myself back until a formal "resolution" is found. Sure, I can hypothesize that a graduation ceremony or return to tactile schooling will fill this need… but I don't want to set myself up for failure by setting these restrictions on myself. Grieving is a process that must be felt in it's own time, and one that you must totally give yourself up to. 
A lot of these stages aren't pretty, and I'm not afraid to admit that. I'm not all too proud of my behavior and how the grieving process has affected me. But - *spoiler alert* - I'm human… and so are you. We all process grief and loss in our own time and in our own methods, with these stages as a potential common theme. It is normal, natural, and VALID for these next few months to be a little tender for us. We lost our last semester. We have every right to feel this grief, and heal from it on our own schedule. 
Sending love to the Class of 2020 and to anyone who has felt a great loss from this horrific situation. Stay healthy and never forget to address your personal wellness as another factor of health. We are all in this together. 
      - Anabelle Nietupski '20
JCU  Counseling Center  continues to provide virtual services to support all JCU students.
Other Resources including 24/7 crisis support services, info on how to cope with emotional reactions to everything related to the pandemic all the resulting changes to daily life, and suggestions on how to maintain some routine and normalcy in our lives.
We encourage everyone to connect with each other virtually in general, and even more specifically to connect in order to process these feelings of grief and loss. Students can do that on their own, within their student groups, and soon the Counseling Center will offer the JCU community opportunities to request Zoom presentations or facilitated group discussions on various topics. Topics may include 1) Counseling Center services, 2) coping with anxiety/worry, 3) coping with grief/loss, and 4) coping with day-to-day stressors like increasing productivity and maintaining social connection. Look for more information through Inside JCU and their website.
Esther Mba - Keep the Distance, Flatten the Curve
I know a lot of people are on edge because of the current COVID-19 crisis going on globally and the alarming rates at which the cases are increasing, but one way that we have been advised to "flatten the curve" is SOCIAL DISTANCING. This is aimed to result in a controlled reduction of the cases by limiting our level of social interaction. However, this has proved to be a challenge, especially for young people who live by the phrases "Live your best life" and "You Only Live Once (YOLO)" who still move about and act oblivious to the warnings of health organizations and the government. But I hope that by the time people are done reading this, we will better understand the need to practice social distancing.
            As young people, the tendency to be rebellious is almost inevitable. Some feel it more than others but it is still a feeling that is very present in us because we want to make the most of our youth, even if it means breaking a few rules to do so. However, when the rules are made to protect us from ourselves, we need to ask ourselves whether the rebellion is worth it. Social distancing is a strongly recommended method of effectively handling COVID-19 by reducing exposure to each other and the environment. This is because the virus is transferred through droplets (sweat, saliva, etc) and can be easily spread by people who cough, sneeze, or by touching a surface that has been contaminated. And since no one really knows where people have been, it is better to be safe than sorry by staying and protecting yourself and the people you care about. But some young people see this as "grown-ups trying to stop them from having fun".
            There are other methods of avoiding the virus such as, keeping your hands sanitized, washing your hands for at least 20 seconds, coughing into your elbow, not touching your face, etc., but these other methods can only go so far, especially for those who have already been infected. Which is why we need to take those extra measures to ensure that we are not at risk of catching the virus.
            Personally, I have been practicing social distancing as best I can, even though it's not the most fun thing in the world. But finding ways to make things interesting is usually the fun part. As annoying as it might be sometimes, I know who I am helping by practicing social distancing. I am helping my family, my friends, and the people in the community that I live in, in some way also helping the world by reducing the statistics. At the end of the day, the sooner this goes away, the sooner we can return to our normal lives and appreciate the world a lot more.
Angela Burns
I was devastated when I was told that I would have to pack up all of my things, leave the dorm room that I called "home" and abandon all of my friends for the rest of the school year, I was absolutely devastated. I was scared, and did not want to spend the rest of my school year at home and without my friends. This time is extremely exhausting, demanding, and even inconvenient. This time can be made even more difficult for students who are dealing with mental illness, as well as unfortunate home situations. I personally struggle with generalized anxiety disorder and major depressive disorder. I can also personally say that being without my friends has been intensely fatiguing, especially since I love being in the physical company of others. I know many other people do as well, but there is so much technology nowadays. Although it cannot in any way replace the experience of being in the physical presence of others, it is still helpful to utilize programs such as Skype, Zoom, a simple phone call, FaceTime, Google Duo, and Netflix Party during this difficult time.
            I know we, as the younger generation, sometimes feel that this time of social distancing is not meant for us. That it is unimportant, that we are stronger than the coronavirus, and some might say that we are "immune." Although for a majority of the younger population the risk of the coronavirus is not as great as the risk for the elderly population, those that suffer from prior health conditions and those that have a weakened immune system, a prior condition that compromises their immune system, the risk is still prominent. Lately, more and more young people are becoming hospitalized from the Coronavirus, and even ending up with permanent lung damage from it. Also, even if we do not catch the virus ourselves, we are still able to be carriers for the virus and have the possibility of catching either a mild or severe form of the virus. Being a carrier is especially dangerous because that means the person is asymptomatic and does not know that they have the virus. The virus could then unknowingly be passed onto others, and possibly to someone who could experience a very severe case with a less chance of recovery.
            I personally am staying home and practicing social distancing for my grandma. She is in the at-risk category because she is older and has pre-existing health conditions. I've always had a very close relationship with her and I love her with all my heart. Since I have been raised by a single-mother, my grandma has helped to raise my brother and I for our entire lives and has continued to do so. She has done so much out of the goodness of her heart to make sure that we would have a good life. This small, tiny, little favor of staying inside my home and practicing social distancing is something that I owe to my grandma. I'm doing this selfless act for her because not only is it a simple and easy task, but it is also something to show her how much I care about her. For all that my grandma has done for me, staying inside and limiting my exposure for her is a small price to pay.
            As college students, I recognize that sometimes we have this concept that the world is revolving around us. We have a full course load and are just trying to live our lives. I, too, am guilty of being selfish. But, I just ask that during this time you attempt to take a step out of the box and practice being selfless in order to protect those around you. I'm sure most of us have someone or multiple people that we love that we do not want infected with this virus. Practicing social distancing and staying at home is the greatest example during this time to show your selflessness while also protecting those you love the most. I understand this is a very heavy topic, but the amount of people that are not remaining in their homes and not practicing social distancing is what is causing the continual increase in cases of the Coronavirus. As I finish writing this, I just ask you to reflect on this: is going out (for any reasons besides for food, medication, or other life-sustaining reasons) really worth the risk of potentially infecting those you care about?
JCU  Counseling Center
Mental Health, Mindfulness and Meditation Apps Breathe Calm Mood Tools Headspace
Featured Events
In the News
Teenagers are struggling in quarantine. This student is giving them an outlet.
Lauren davis '23 is helping provide a digital platform for young adults to reflect on the challenges they're facing during the coronavirus pandemic..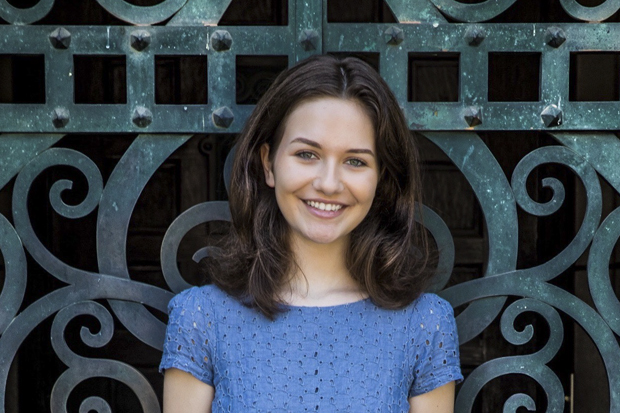 Lauren Davis '23
As the coronavirus became a global pandemic and life around the world changed drastically, Lauren Davis '23 and her friends noticed a trend.
"We felt like the young adult voice was not being recognized, as if these voices weren't valid," Davis said.
They decided to do something about it. 
Davis, along with childhood friends and acquaintances from her hometown of Sandy Hook, Connecticut, founded The Quaranteen Collection, a website to air their feelings and provide a platform for other young people. The site is an outlet to share perspectives and focus on critical issues that are further complicated by the coronavirus, like racism and mental health . 
"We really felt our age demographics' needs weren't being met," Davis said. "In recognition of what we're going through, we wanted to give young people a voice and allow everyone to get out how they feel. There are many sides to quarantine."
The content consists of essays submitted by students, from middle school to college, that are authentic reactions and perspectives about COVID-19 and quarantine in the students' own words. Common themes in the collection include navigating the switch to virtual learning, challenges with home life and the strain on teenagers' friendships and social lives. 
"There are a few general themes, but ultimately there's a desire to make one's own story heard," Davis added. "One of our goals is to give people a cathartic way to think through all that's going on. Submitting a post can be therapeutic. And these reflections have been heartfelt."
The Quaranteen Collection has posted about 50 submissions so far, and there's a growing backlog as word about the platform spreads, Davis said. 
"These issues are real," Davis said. "Many young people haven't had a chance to process it, to think through how they feel about it and present their side to the world. We want to help and empower others to share."
The following is an excerpt from Davis' entry in The Quaranteen Collection titled " A Shaky Transition "
"Now that I'm able to think more clearly, I can see that quarantine is really a special opportunity in some ways. When was I ever gonna have quality time like this with my parents and brother again? It means so much to me to have this time to spend with them and my dog, in the town that I grew up in even if I can only drive around. I'm comfortable here, around people I love, and frankly I've always been socially anxious so it's pretty nice to not have any expectations on me to go out. 
"In some ways, this isolation really sucks. We all know this. But I've found that it's an unbelievable opportunity too at this time in my life to really sit down and think through things I haven't had the time to, to appreciate my family and the friends I've made, and most of all appreciate that I'm so unbelievably lucky to be in the position I am in. I am happy to be home in a safe place with my family who loves each other, I miss school (who would've thought I'd say that ever), I have friends I miss every second, and I'm comfortable with where I am and with myself. 
"Five years ago, I never would have thought that I could make it to where I am now, which is something I think about a lot. I'm so amazed at it, and rather than lament not being at school right now, I'm reminding myself all the time to just be excited for when we get to go back and how great it will feel to have everything be normal again. Everything has its purpose, quarantine is no different. It's just up to us to make it happen."
Categories: General , Student Life
Browse by Category
Humanities and Social Sciences
International Affairs
Science and Technology
Student Life
Suggest a Story

How is COVID-19 affecting student learning?
Subscribe to the brown center on education policy newsletter, initial findings from fall 2020, megan kuhfeld , megan kuhfeld senior research scientist - nwea @megankuhfeld jim soland , jim soland assistant professor, school of education and human development - university of virginia, affiliated research fellow - nwea @jsoland beth tarasawa , bt beth tarasawa executive vice president of research - nwea @bethtarasawa angela johnson , aj angela johnson research scientist - nwea erik ruzek , and er erik ruzek research assistant professor, curry school of education - university of virginia karyn lewis karyn lewis director, center for school and student progress - nwea @karynlew.
December 3, 2020
The COVID-19 pandemic has introduced uncertainty into major aspects of national and global society, including for schools. For example, there is uncertainty about how school closures last spring impacted student achievement, as well as how the rapid conversion of most instruction to an online platform this academic year will continue to affect achievement. Without data on how the virus impacts student learning, making informed decisions about whether and when to return to in-person instruction remains difficult. Even now, education leaders must grapple with seemingly impossible choices that balance health risks associated with in-person learning against the educational needs of children, which may be better served when kids are in their physical schools.
Amidst all this uncertainty, there is growing consensus that school closures in spring 2020 likely had negative effects on student learning. For example, in an earlier post for this blog , we presented our research forecasting the possible impact of school closures on achievement. Based on historical learning trends and prior research on how out-of-school-time affects learning, we estimated that students would potentially begin fall 2020 with roughly 70% of the learning gains in reading relative to a typical school year. In mathematics, students were predicted to show even smaller learning gains from the previous year, returning with less than 50% of typical gains. While these and other similar forecasts presented a grim portrait of the challenges facing students and educators this fall, they were nonetheless projections. The question remained: What would learning trends in actual data from the 2020-21 school year really look like?
With fall 2020 data now in hand , we can move beyond forecasting and begin to describe what did happen. While the closures last spring left most schools without assessment data from that time, thousands of schools began testing this fall, making it possible to compare learning gains in a typical, pre-COVID-19 year to those same gains during the COVID-19 pandemic. Using data from nearly 4.4 million students in grades 3-8 who took MAP ® Growth™ reading and math assessments in fall 2020, we examined two primary research questions:
How did students perform in fall 2020 relative to a typical school year (specifically, fall 2019)?
Have students made learning gains since schools physically closed in March 2020?
To answer these questions, we compared students' academic achievement and growth during the COVID-19 pandemic to the achievement and growth patterns observed in 2019. We report student achievement as a percentile rank, which is a normative measure of a student's achievement in a given grade/subject relative to the MAP Growth national norms (reflecting pre-COVID-19 achievement levels).
To make sure the students who took the tests before and after COVID-19 school closures were demographically similar, all analyses were limited to a sample of 8,000 schools that tested students in both fall 2019 and fall 2020. Compared to all public schools in the nation, schools in the sample had slightly larger total enrollment, a lower percentage of low-income students, and a higher percentage of white students. Since our sample includes both in-person and remote testers in fall 2020, we conducted an initial comparability study of remote and in-person testing in fall 2020. We found consistent psychometric characteristics and trends in test scores for remote and in-person tests for students in grades 3-8, but caution that remote testing conditions may be qualitatively different for K-2 students. For more details on the sample and methodology, please see the technical report accompanying this study.
In some cases, our results tell a more optimistic story than what we feared. In others, the results are as deeply concerning as we expected based on our projections.
Question 1: How did students perform in fall 2020 relative to a typical school year?
When comparing students' median percentile rank for fall 2020 to those for fall 2019, there is good news to share: Students in grades 3-8 performed similarly in reading to same-grade students in fall 2019. While the reason for the stability of these achievement results cannot be easily pinned down, possible explanations are that students read more on their own, and parents are better equipped to support learning in reading compared to other subjects that require more formal instruction.
The news in math, however, is more worrying. The figure below shows the median percentile rank in math by grade level in fall 2019 and fall 2020. As the figure indicates, the math achievement of students in 2020 was about 5 to 10 percentile points lower compared to same-grade students the prior year.
Figure 1: MAP Growth Percentiles in Math by Grade Level in Fall 2019 and Fall 2020
Source: Author calculations with MAP Growth data. Notes: Each bar represents the median percentile rank in a given grade/term.
Question 2: Have students made learning gains since schools physically closed, and how do these gains compare to gains in a more typical year?
To answer this question, we examined learning gains/losses between winter 2020 (January through early March) and fall 2020 relative to those same gains in a pre-COVID-19 period (between winter 2019 and fall 2019). We did not examine spring-to-fall changes because so few students tested in spring 2020 (after the pandemic began). In almost all grades, the majority of students made some learning gains in both reading and math since the COVID-19 pandemic started, though gains were smaller in math in 2020 relative to the gains students in the same grades made in the winter 2019-fall 2019 period.
Figure 2 shows the distribution of change in reading scores by grade for the winter 2020 to fall 2020 period (light blue) as compared to same-grade students in the pre-pandemic span of winter 2019 to fall 2019 (dark blue). The 2019 and 2020 distributions largely overlapped, suggesting similar amounts of within-student change from one grade to the next.
Figure 2: Distribution of Within-student Change from Winter 2019-Fall 2019 vs Winter 2020-Fall 2020 in Reading
Source: Author calculations with MAP Growth data. Notes: The dashed line represents zero growth (e.g., winter and fall test scores were equivalent). A positive value indicates that a student scored higher in the fall than their prior winter score; a negative value indicates a student scored lower in the fall than their prior winter score.
Meanwhile, Figure 3 shows the distribution of change for students in different grade levels for the winter 2020 to fall 2020 period in math. In contrast to reading, these results show a downward shift: A smaller proportion of students demonstrated positive math growth in the 2020 period than in the 2019 period for all grades. For example, 79% of students switching from 3 rd to 4 th grade made academic gains between winter 2019 and fall 2019, relative to 57% of students in the same grade range in 2020.
Figure 3: Distribution of Within-student Change from Winter 2019-Fall 2019 vs. Winter 2020-Fall 2020 in Math
It was widely speculated that the COVID-19 pandemic would lead to very unequal opportunities for learning depending on whether students had access to technology and parental support during the school closures, which would result in greater heterogeneity in terms of learning gains/losses in 2020. Notably, however, we do not see evidence that within-student change is more spread out this year relative to the pre-pandemic 2019 distribution.
The long-term effects of COVID-19 are still unknown
In some ways, our findings show an optimistic picture: In reading, on average, the achievement percentiles of students in fall 2020 were similar to those of same-grade students in fall 2019, and in almost all grades, most students made some learning gains since the COVID-19 pandemic started. In math, however, the results tell a less rosy story: Student achievement was lower than the pre-COVID-19 performance by same-grade students in fall 2019, and students showed lower growth in math across grades 3 to 8 relative to peers in the previous, more typical year. Schools will need clear local data to understand if these national trends are reflective of their students. Additional resources and supports should be deployed in math specifically to get students back on track.
In this study, we limited our analyses to a consistent set of schools between fall 2019 and fall 2020. However, approximately one in four students who tested within these schools in fall 2019 are no longer in our sample in fall 2020. This is a sizeable increase from the 15% attrition from fall 2018 to fall 2019. One possible explanation is that some students lacked reliable technology. A second is that they disengaged from school due to economic, health, or other factors. More coordinated efforts are required to establish communication with students who are not attending school or disengaging from instruction to get them back on track, especially our most vulnerable students.
Finally, we are only scratching the surface in quantifying the short-term and long-term academic and non-academic impacts of COVID-19. While more students are back in schools now and educators have more experience with remote instruction than when the pandemic forced schools to close in spring 2020, the collective shock we are experiencing is ongoing. We will continue to examine students' academic progress throughout the 2020-21 school year to understand how recovery and growth unfold amid an ongoing pandemic.
Thankfully, we know much more about the impact the pandemic has had on student learning than we did even a few months ago. However, that knowledge makes clear that there is work to be done to help many students get back on track in math, and that the long-term ramifications of COVID-19 for student learning—especially among underserved communities—remain unknown.
Related Content
Jim Soland, Megan Kuhfeld, Beth Tarasawa, Angela Johnson, Erik Ruzek, Jing Liu
May 27, 2020
Amie Rapaport, Anna Saavedra, Dan Silver, Morgan Polikoff
November 18, 2020
Education Access & Equity K-12 Education
Governance Studies
Brown Center on Education Policy
9:00 am - 11:00 am EST
Beth Schueler, Melissa Arnold Lyon, Joshua Bleiberg
October 24, 2023
Taylor Odle, Jennifer A. Delaney, Preston Magouirk
October 23, 2023
Reference Manager
Simple TEXT file
People also looked at
Original research article, the perceived impact of covid-19 on student well-being and the mediating role of the university support: evidence from france, germany, russia, and the uk.
1 Department of Management, HSE University, Moscow, Russia
2 Department of Management, Kedge Business School, Talence, France
3 Department of Management, Kedge Business School, Marseille, France
4 Hertfordshire Business School, University of Hertfordshire, Hatfield, United Kingdom
5 Department Business and Economics, Berlin School of Economics and Law, Berlin, Germany
The rapid and unplanned change to teaching and learning in the online format brought by COVID-19 has likely impacted many, if not all, aspects of university students' lives worldwide. To contribute to the investigation of this change, this study focuses on the impact of the pandemic on student well-being, which has been found to be as important to student lifelong success as their academic achievement. Student well-being has been linked to their engagement and performance in curricular, co-curricular, and extracurricular activities, intrinsic motivation, satisfaction, meaning making, and mental health. The purpose of this study was to examine how student perceptions of their degree completion and future job prospects during the pandemic impact their well-being and what role university support plays in this relationship. We used the conservation of resources theory to frame our study and to develop five hypotheses that were later tested via structural equation modeling. Data were collected from 2,707 university students in France, Germany, Russia, and UK via an online survey. The results showed that university support provided by instructors and administration plays a mediating role in the relationship between the perceived impact of COVID-19 on degree completion and future job prospects and levels of student well-being. Student well-being is decreased by their concerns for their degree completion but not by their concerns for future job prospects. In turn, concerns for future job prospects affect student well-being over time. These results suggest that in a "new normal," universities could increase student well-being by making support to student studies a priority, especially for undergraduates. Also, universities should be aware of the students' changing emotional responses to crisis and ensure visibility and accessibility of student support.
Introduction
Student well-being has become a concern for many colleges and universities globally as they acknowledge the importance of a balance between psychological, social, emotional, and physical aspects of student lives (e.g., Flinchbaugh et al., 2012 ; Mahatmya et al., 2018 ). Student well-being could be understood as "reduction in stress, enhanced experienced meaning and engagement in the classroom, and ultimately, heightened satisfaction with life" ( Flinchbaugh et al., 2012 , p. 191). Student well-being includes concepts of motivation, identity, self-esteem, self-efficacy, and self-regulation in the context of learning and matriculating through the program to get a degree ( Willis et al., 2019 ). Student well-being has shown to increase their engagement in learning activities, meaning making, a sense of belonging, positive relationships with others, autonomy, and competencies ( Sortheix and Lönnqvist, 2015 ; Baik et al., 2016 ; Cox and Brewster, 2020 ) and reduce their burn-out, stress, frustration, dissatisfaction, and withdrawal from active learning ( Flinchbaugh et al., 2012 ; Mokgele and Rothman, 2014 ; Yazici et al., 2016 ). Therefore, well-being not only fosters student academic achievement, but also prepares students for lifelong success ( Mahatmya et al., 2018 ). Not surprisingly, many universities across the globe have decided to make well-being their central strategic goal. For example, in Europe, seven universities from seven different regions along with over 100 partnering organizations formed the European University of Well-Being—EUniWell—to promote well-being of students, staff, and communities. Meanwhile, Schools for Health in Europe Network Foundation (2019) is working on health and well-being standards and indicators that offer guidelines to promote health in schools in Europe. In the United Kingdom, the Higher Education Policy Institute (2019) and Advance Higher Education work together to monitor student well-being by continuously collecting and analyzing data from full-time undergraduate students. In the United States, George Mason University, VA, has implemented a university-wide "Well-Being University Initiative" that is coordinated and advanced by a specially created center. The University System of Georgia, USA, has adopted a similar vision of a well-being culture to enhance lives of its community.
Prior to the pandemic, levels of well-being among college students were troublesome ( Poots and Cassidy, 2020 ). For example, in the United States, only one in 10 students graduating from universities measured high in all elements of well-being ( Gallup, 2020 ). In the United Kingdom, undergraduates were reported to have lower well-being than the general population and their well-being was in decline for several years ( Higher Education Policy Institute, 2019 ). This unfortunate state of well-being among students undoubtedly has been devastated by the pandemic that has brought suffering, frustration, discomfort, fear, loss, and other negative emotions and experiences. Students across the world have suddenly been expected to work and learn online, which requires access to good IT infrastructure and equipment, connectivity, and different digital and cognitive skills. Students worry not only about the infection risk but also about their degree completion and unemployment upon graduation, which impacted their well-being even prior to the pandemic ( Moate et al., 2019 ).
Since the outbreak of Covid-19, research has shown the psychological impact of the pandemic on university students and discussed the coping solutions. For instance, disruptions in academic processes due to Covid-19 pandemic have increased student anxiety ( Wang et al., 2020 ), especially for those without adequate social support ( Cao et al., 2020 ). Other health risks, such as depression, alcohol and drug consumption, and eating disorder symptoms, have been reported among German university students ( Kohls et al., 2020 ). Consequently, students with lower levels of mental well-being experience more stress about their academic activities and decreased self-efficacy, satisfaction with coursework, and sense of belonging to university ( Capone et al., 2020 ). Stress also has been found to decrease medical students' enthusiasm to learn and practice medicine upon graduation ( Ye et al., 2020 ). The pandemic has also increased student workload, uncertainty about the semester completion, and confusion about study expectations, which resulted in higher stress levels ( Stathopoulou et al., 2020 ; Van de Velde et al., 2020 ). Due to the limited social life during the pandemic, these students have also reported feeling lonely, anxious, and depressed ( Essadek and Rabeyron, 2020 ). Prior studies highlighted some coping solutions; for example, students searching for information about the pandemic ( Capone et al., 2020 ; Wathelet et al., 2020 ) and for meaning in life ( Arslan et al., 2020 ) have higher levels of mental well-being. Students who spend much time on social media platforms and have strong motivation for online learning also report lower levels of distress ( Al-Tammemi et al., 2020 ). Surprisingly, Capone et al. (2020) found no significant deviation in levels of stress and mental well-being from the accepted norm among college students in Italy.
These and other researchers (e.g., Li et al., 2020 ; Zhai and Du, 2020 ) call for better understanding of the impact of COVID-19 on student psychological states. First, colleges and universities across the globe need to identify and adopt strategies and resources to address the impact of COVID-19, which is likely to be long lasting. These strategies would include a revision of the existing practices and interventions at the curricular, co-curricular, and extracurricular levels (e.g., Yamada and Victor, 2012 ; Maybury, 2013 ; Kareem and Bing, 2014 ; Mokgele and Rothman, 2014 ) and at the university-wide level ( Mahatmya et al., 2018 ). Second, COVID-19 has created much uncertainty about "a new normal" in student learning and university functioning. Currently, when most countries are still responding to the pandemic, it seems possible, if not likely, that the change to online or hybrid modes of learning will become more prevalent in colleges and universities across the globe. Therefore, new strategies and resources need to be developed to improve student well-being in the online or hybrid environment. Third, to find effective strategies and resources, colleges, and universities have to identify and understand factors and mechanisms through, which COVID-19 affects student well-being. Consequently, this study sought to examine how student perceptions of their degree completion and future job prospects during the pandemic impact their well-being and what role university support plays in this relationship. To achieve this goal, the study used four scales to collect self-reported data from students in four countries, such as France, Germany, Russia, and the United Kingdom (UK).
Our research contributions are three-fold. First, the study contributes to the emergent knowledgebase of the impact of COVID-19 on student well-being in general (e.g., Al-Tammemi et al., 2020 ; Capone et al., 2020 ; Li et al., 2020 ) and student well-being in France, Germany, Russia and UK in particular (e.g., Essadek and Rabeyron, 2020 ; Kohls et al., 2020 ; Savage et al., 2020 ). Our findings could contribute to the research on the impact of COVID-19 on students and help the higher education sector internationally develop appropriate strategies. Second, this study identifies the key factors affecting students and their learning during the lockdown period and helps understand adjustments needed for the "new normal" learning environment. We argue that the change to an online or hybrid mode of learning will be the "new normal" for teaching, and, hence, we need to explore and find evidence for students to effectively deal with and learn in an online and hybrid environment. Third, using the conservation of resources theory (CoR; Hobfoll, 1988 , 1989 ), we enrich the application of prior student well-being research and provide a theoretical framework that helps understand the mechanism of university support on student well-being.
In the following sections, we introduce the concept of student well-being, provide an overview of the CoR theory ( Hobfoll, 1988 , 1989 ), and review resources that universities provide to enhance student well-being. Then we develop hypotheses, describe the study methodology, and present the results and discussion. We conclude with research limitations and future research direction.
Theoretical Background and Hypotheses Development
Conservation of resources theory.
The CoR theory ( Hobfoll, 1988 , 1989 ) suggests that people experience stress when they feel the threat of resource loss, a real net loss of resources, and/or a lack of gained resources after resource investment. Two types of resources are examined by this theory. On the one hand, individuals' external resources are object resources (e.g., for university student, laptop for taking online courses, living expenses), social resources (e.g., family help), and condition resources (e.g., stable internet and digital support offered by the university). On the other hand, individuals' internal resource includes personal resources (e.g., self-efficacy and self-control during distance learning) and energy resources (e.g., time and health; Chen et al., 2015 ; Hagger, 2015 ). The CoR theory is relevant to better understand the impacts of Covid-19 on university students' well-being as they need to follow fully or partially online courses, they are forced to reduce the social activities to the minimum level, and they should try to manage daily life in the new normal. Simultaneously, Covid-19 remains an international threat to both life and economies, resulting in widespread public nervousness This continuing global pandemic concurrent with the changes in university life are likely to decrease student well-being.
Applying the CoR theory to the current pandemic, Ojo et al. (2020) found that individual reaction and subsequent response to the crisis varies. Some people can bounce back easily and shortly ( Luthans et al., 2006 ; Malik and Garg, 2020 ) while some people will develop the symptoms such as depression or other psychiatric disorders. University students who are able to optimize the resource gains, cope with changes in daily life, and manage their emotions are more likely to perceive the crisis positively. This in turn not only shows their current level of resilience but additionally enables them to develop their resilience capability. Within this dynamic process, their resilience has served to reduce the stress ( Vinkers et al., 2020 ). In this vein, while students are balancing the resource gains (e.g., university support) and resource loss (e.g., change-related stressors), they show different levels of resilience and which affect their capability to maintain well-being.
Student Well-Being
Some researchers explain well-being in terms of equilibrium by stating that everybody has a baseline of happiness. According to Headey and Wearing (1991) , resources, psychic incomes, and subjective well-being are in a dynamic equilibrium. This equilibrium comprises "physical well-being, plenty of physical resources; absence of fatigue; psychological well-being and evenness of temper; freedom of movement and effectiveness in action; good relations with other people" ( Herzlich, 1974 , p. 60). From this perspective, well-being could be defined as the balance point between an individual's resource pool and the challenges faced ( Dodge et al., 2012 ; Chen et al., 2015 ).
During their program completion under the impacts of COVID-19, students face numerous challenges, demands, and turbulences that influence their well-being. For example, they experience diverse social and economic pressures ( Wood et al., 2018 ), have to balance their education, family, and work responsibilities ( Moate et al., 2019 ), and encounter social isolation, discrimination, language barriers, and cross-cultural differences ( Daddow et al., 2019 ). To successfully address these demands and succeed in their pursuit of education and a profession, students at all levels of education and across all disciplines have to have timely and adequate resources ( Mokgele and Rothman, 2014 ; Wood et al., 2018 ). These resources help to address students' needs and, hence, reduce their burn-out and stress and increase their engagement in learning activities, meaning making, and life satisfaction ( Flinchbaugh et al., 2012 ).
Universities can deploy these resources via curricular, co-curricular, and extracurricular activities ( Flinchbaugh et al., 2012 ; Yamada and Victor, 2012 ; Maybury, 2013 ). In the classroom, clear assessment criteria, classroom policies, and project deadlines can eliminate student frustration, dissatisfaction, and withdrawal from active learning ( Mokgele and Rothman, 2014 ). Sports and physical activity have also been shown to decrease depression and stress and increase student well-being ( Yazici et al., 2016 ). Campus libraries contribute to promoting student well-being by ensuring easy access to learning resources and a learning space for all students ( Cox and Brewster, 2020 ). These practices can also help students to increase intrinsic motivation to learn, voice their concerns, enact their identities, and make sense of their experiences. In contrast, a campus environment that does not efficiently address unhealthy and unethical social interactions, for example, bullying ( Chen and Huang, 2015 ), cyberbullying ( Musharraf and Anis-ul-Haque, 2018 ), and cyber dating abuse ( Viillora et al., 2020 ) increases student depression and anxiety and decreases student quality of life. This can lead to students starting to feel less happy and less intrinsically motivated to learn, which affects their well-being.
The Perceived Impact of COVID-19 on Degree Completion and Student Well-Being
During COVID-19, more than 100 countries implemented either nationwide or local "lock-down" measures at least once. Such closures meant that face-to-face courses have been transitioned to online learning ( Kwok et al., 2020 ). The impact of COVID-19 on student life becomes significant. These can be, for example, experiencing more workload, adapting oneself to an online learning mode immediately, or moving back to home without sufficient preparation but can also include more worries due to uncertainty and fear of pandemic. In addition, the impact of COVID-19 on each student varies. Some students have limited access to connectivity; some do not have adequate IT equipment to attend online classes, and others cannot afford the extra cost to improve their IT resources ( UNESCO, 2020 ). Meanwhile, students' subjective socioeconomic loss affects their life outcomes. In their study, Kohls et al. (2020) argue that income changes during the pandemic affect the levels of depressive symptoms. In other words, socioeconomic loss leads to increasing stress. For instance, many students rely on part-time jobs to gain their living expenses, and due to the lockdown and economic crisis, they either cannot get a renewed contract or they become unemployed. Unemployment leads not only to earning loss, but also to psychosocial asset loss, social withdrawal, and psychological and physical well-being loss ( Brand, 2015 ). All in all, the unavailable external resources can impact the student learning experience, for example, interrupted learning, lack of participation in in-class discussion, absenteeism in class, and restraints to taking their final exams, all of which can result in students accepting lower-status jobs in order to survive. Additionally, some students have also faced discrimination ( Hardinges, 2020 ) during COVID-19, which may lead to mental health problems ( Kang et al., 2020 ). Students from minority groups (e.g., Asian students, in particular the Chinese) have encountered social isolation and stereotypes, which could impact their student experience and job prospects.
Furthermore, the impact of the COVID-19 outbreak on the world has been substantial. With insufficient knowledge of the virus and no available vaccine for months, students may be prone to develop more negative emotions. Prior studies have shown that negative emotions have a critical impact on well-being ( Gross, 2015 ; Puente-Martínez et al., 2018 ). Students may experience real and potential loss of resources and a mismatch between task demand at the universities and their resource availability ( Hagger, 2015 ). With the increasing negative emotions, their well-being could be affected as they become more concerned about the impact of COVID-19 on their studies.
We, therefore, predict that COVID-19 would lead to students' negative well-being because students may experience more stress related to uncertainties in their academic success, negative economic impact, and lack of perceived support ( Cao et al., 2020 ). Meanwhile, students would feel the need to deploy more time and energy to protect themselves against and recover from resource loss ( Hobfoll et al., 2018 ) in order to avoid putting their well-being at risk. We propose the following hypothesis:
H1: The perceived impact of COVID-19 on student concerns for degree completion will negatively predict levels of student well-being.
The Perceived Impact of COVID-19 on Student Concerns for Future Job Prospects and Student Well-Being
COVID-19 has triggered a worldwide economic recession ( OECD, 2020 ). With the lockdown measures implemented by many governments, business opportunities become restricted in many sectors and unemployment is rising. Many companies have reported layoffs. As predicted during the first wave of the pandemic by OECD (2020) , the second wave of infections in late 2020 worsened the economic situation, and more companies suffered from the economic crisis, which has impacted job losses, financial well-being, and standards of living. As a result, students search for job opportunities to ensure their return on education investment would be limited. Thus, there are more job demands than supply. According to the CoR theory, when resources are lost or perceived to be threatened, people experience stress and are motivated to gain back their resources ( Baer et al., 2018 ). Under the economic lockdown and recession, more students may have difficulties in finding jobs and/or internships, which could negatively affect students' self-esteem (personal resource) and their individual economic well-being (object resource) for instance. Without a guarantee to job prospects, students feel more stressed about their future and return on education investment, which decreases their engagement in learning activities and increases their negative emotions ( Flinchbaugh et al., 2012 ). Therefore, the more concerned students feel about the impact of COVID-19 on their future job prospects, the lower their level of well-being and the higher the level of negative affect. We suggest the second hypothesis:
H2: The perceived impact of COVID-19 on student concerns for future job prospects will negatively predict levels of student well-being.
The Mediating Role of University Support
Universities play an important role in ensuring and increasing student well-being. In the classroom, specific interventions, including positive psychology assignments ( Maybury, 2013 ), stress management and journaling ( Flinchbaugh et al., 2012 ), and mindful awareness practices ( Yamada and Victor, 2012 ) have been shown to improve student well-being. A supportive and enabling environment on campus has been proved to ensure student well-being ( Kareem and Bing, 2014 ; Daddow et al., 2019 ) by fostering their sense of belonging, positive relationships with others, autonomy, and competencies ( Baik et al., 2016 ). For example, through informal social interactions students explore and relate to individual, group, and even the entire university values, which increases their well-being ( Sortheix and Lönnqvist, 2015 ). Mahatmya et al. (2018) describe a set of integrated and interrelated courses that incorporate both traditional and experiential learning activities for undergraduate students. To monitor and manage student well-being outside the classroom, universities provide other services and interventions, including, for example, stress management ( Mokgele and Rothman, 2014 ), counseling ( Kareem and Bing, 2014 ), inter-faith, and cultural diversity programs ( Daddow et al., 2019 ). In summary, these services and interventions represent the support that students can access and, therefore, can make students feel more positive about their resource gains. The perceived impact of COVID-19 may result in students perceiving university support to be limited, insufficient, or non-existent. Therefore, students would need extra resources to achieve the university success and increase their well-being. Therefore, we propose the following hypothesis:
H3a: University support will mediate the relationship between the perceived impact of COVID-19 on student concerns for degree completion and levels of student well-being.
Similarly, students need support from their universities to increase their chances of employment before and upon graduation ( McMurray et al., 2016 ; Donald et al., 2018 ). These are activities and initiatives provided by academic and student services, campus libraries and student organizations to help students cope with the study demands, develop professional networks, practice job interview skills, write resumes, and gain internships. However, COVID-19 has greatly impacted these resource offering. For example, career services would typically provide more support in a face-to-face format (e.g., career fairs and case championships), but now universities may face difficulties (e.g., time, money, and available talent) to develop effective comparable online services. If universities help students find jobs and internships, students could feel supported, less stressed, and more optimistic about their future careers. Hence, we propose the following hypothesis:
H3b: University support will mediate the relationship between the perceived impact of COVID-19 on student concerns for future job prospects and levels of student well-being.
Methodology
Sample and procedure.
The sample was collected from university students in France, Germany, Russia, and UK between April and June, 2020. In total, 2,707 questionnaires were collected. However, 765 had missing values; after removing them, 1,932 observations were included for further analysis. Out of these 1,932 participants, 119 were recruited from UK, 227 from Russia, 1,314 from Germany, and 272 from France (see Table 1 ). From the students in the sample 63.8% were female, 35.8% male, and 0.4% other. The mean age was 22.87 years old. Most students lived at home (68.5%) and studied full-time (85.1%). Over half of the respondents were first- and second-year undergraduate students.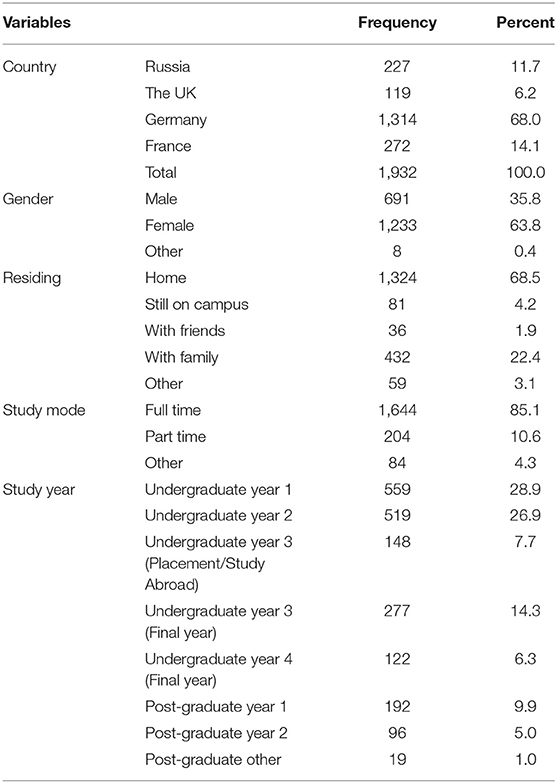 Table 1 . Demographics.
The questionnaire was administered with Qualtrics XM software. Participants received the link and filled in the questionnaire individually, voluntarily, and anonymously. The project followed ethical standards of research required by each participating university.
The first part of the self-reported questionnaire consisted of demographic details such as gender, age, country, place of residence, study mode, and study year. The main part of the questionnaire included the following four scales.
University Support
University support was measured by asking students to rate to which extent they got support from their lecturers and universities. Two items reflected university support and were measured on a 5-point Likert scale (e.g., Please rate these as they apply to your current experience: I get support that I need from the following:—My lecturers). This was based on the social support scale developed by Pierce et al. (1991) . Good internal consistency was achieved (α = 0.72).
Well-being can be conceptualized as having such components as valence and intensity ( Warr, 2003 ). Therefore, two scales were used to capture well-being in different states: in the moment and general.
In the Moment Well-Being
To test the valence of student well-being in response to predictors, it is important to represent well-being in terms of independent dimensions of positive and negative emotional states ( Tellegen et al., 1999 ). In the moment well-being was measured by a 5-point Likert scale developed and validated by Russell and Daniels (2018) . This scale helps to measure specific positive and negative emotional states relevant to a particular event in time, or "right now." This ensures affect is measured at its lowest level in terms of duration demonstrating a specific emotional response ( Frijda, 1993 ). Examples of positive states include happy, motivated, and active; examples of negative states include anxious, annoyed, and tired. Good internal consistency was found for negative (α = 0.70) and positive (α = 0.79) dimensions.
General Positive Well-Being
To draw comprehensive conclusions as to the effects of predictors on student well-being, it is necessary to also use a summative circumplex model of well-being ( Feldman Barrett and Russell, 1998 ). This measures the second level of mood-based affect that is not directly anchored to an event and, therefore, at a different intensity to momentary affect ( Brief and Weiss, 2002 ). General positive well-being was measured with World Health Organization (1998) 5-point Likert scale ranging from "strongly disagree" to "strongly agree." This scale helps to assess student mood-based affect for the past 2 weeks. A sample item is "I have felt cheerful and in good spirits and I have felt calm and relaxed." Good internal consistency was found (α = 0.84).
Student Concerns
This scale was devised to assess participants' concerns about the impact of COVID-19 on the basis of seven items. The items were rated on a 5-point Likert scale ranging from "not at all stressed" to "extremely concerned." Varimax orthogonal rotation with Kaiser normalization was used for factor analysis extraction. All factors with eigenvalue >1, explaining 60% of the variance, were considered for further analysis. Coefficients smaller than 0.5 were excluded to get a reasonable number of factors with larger share of variance ( Field, 2009 ). Adequacy of sample size measured by KMO and Bartlett's test of sphericity established a test score of 0.818 ( p < 0.001). Communalities for variables taken for analysis were >0.5. Based on the dimension reduction technique, two latent variables were found to account for 77.38%, so the following two subscales were identified:
Concerns for degree completion measured the perceived effect of COVID-19 on student ability to complete their degree and meet academic expectation. The following four items comprised the subscale: "my exams and assessments," "my ability to complete my course," "my final degree/course qualification grade," and "my grades." This subscale had a good internal consistency (α = 0.89).
Concerns for future job prospects measured the perceived effect of COVID-19 on student ability to become employed upon graduation. These three items comprised the subscale: "my employability," "the wider economy," and "job prospects." This subscale had a good internal consistency (α = 0.86).
Data Analysis
The Statistical Package for Social Sciences software version (26) with AMOS was used to analyze the data. Descriptive analysis was used to determine means, standard deviations, confidence intervals, skewness, and correlations among the six main variables (see Table 2 ).

Table 2 . Descriptive statistics, correlations, and reliability coefficients.
Since the purpose of this study was to understand the antecedents of well-being, a path analysis was performed by employing structural equation modeling with maximum likelihood estimation method. The use of structural equation modeling in social science and education when testing mediation is recommended as it allows to test multiple pathways to assess the viability of the hypothesized model ( Wu and Zumbo, 2007 ).
The study was exploratory; therefore, two types of university concerns served as independent variables: support from university as a mediating variable and general well-being together with either negative or positive in the moment well-being as the dependent variables. To determine model fit, we applied two types of fit indices: absolute fit measures (χ 2 , RMSEA, AGFI) and incremental fit measures [NFI, NNFI (TLI), CFI; Hooper et al., 2008 ]. Chi-square (χ 2 ) in the range between 2.0 and 5.0 and the probability level with insignificant p -value ( p > 0.05) were acceptable for threshold levels. The root mean square error of approximation (RMSEA) in the range of 0.03–0.08 provides a good fit. Values >0.95 were suitable for the adjusted goodness-of-fit statistic (AGFI), normed-fit index (NFI), Tucker-Lewis index in AMOS (TLI) or non-normed fit index in EQS (NNFI), and comparative fit index (CFI; Hooper et al., 2008 ).
First, path analysis was run to further evaluate the relationships between student concerns for degree completion and future job prospects, university support, general well-being, and negative in the moment well-being. Path analysis was also used to test the mediation model in terms of overall fit. The model shows satisfying results with the following model fit statistics: p = 0.089, χ 2 = 2.901, RMSEA = 0.031, AGFI = 0.991, NFI = 0.999, NNFI (TLI) = 0.991, CFI = 0.999, and path coefficients presented in Figure 1 .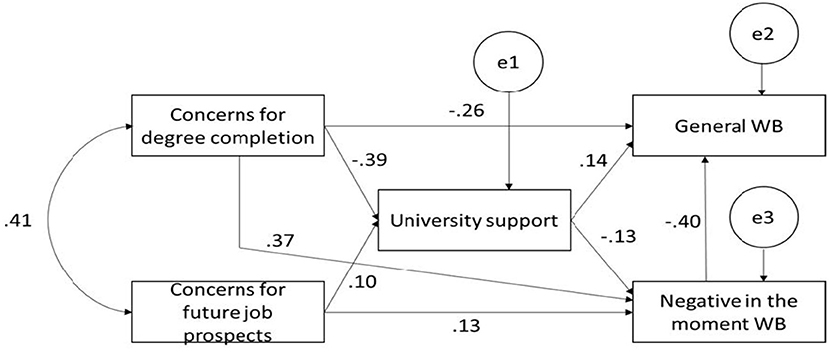 Figure 1 . Path analysis with negative in the moment well-being.
Second, similar analysis was performed to explore the relationships between student concerns, university support, general well-being, and positive in the moment well-being. This model demonstrates the following statistics: p = 0.055, χ 2 = 3.677, RMSEA = 0.037, AGFI = 0.989, NFI = 0.999, NNFI (TLI) = 0.990, CFI = 0.999 (see Figure 2 ).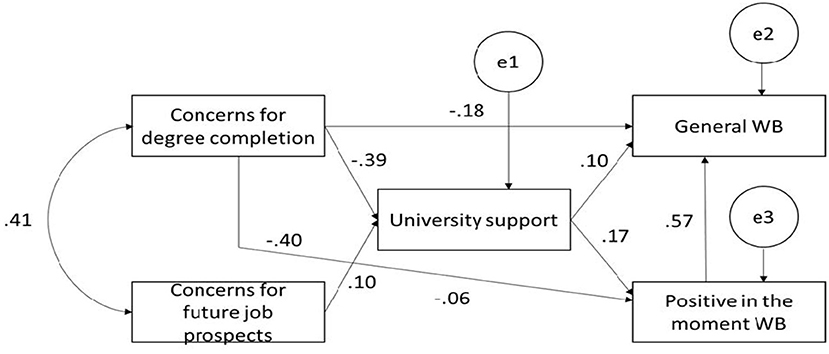 Figure 2 . Path analysis with positive in the moment well-being.
All coefficients were significant beyond 0.05 level. The analyses of direct, indirect and total effects of student concerns on general well-being and both negative and positive in the moment well-being are shown in Tables 3 , 4 , respectively.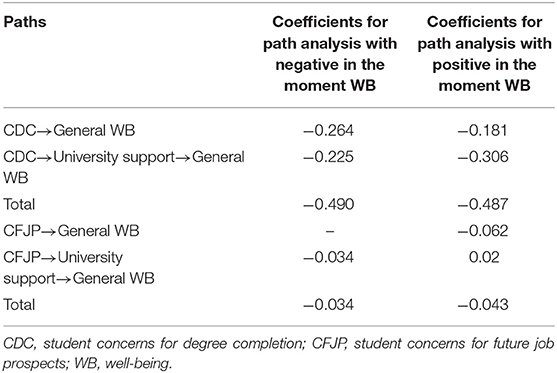 Table 3 . Direct, indirect, and total effects of student concerns on general well-being.
Table 4 . Direct, indirect, and total effects of student concerns on in the moment well-being.
The Perceived Impact of COVID-19 on Student Concerns for Degree Completion and Student Well-Being
The direct effect of student concerns for degree completion on general well-being and positive in the moment well-being is significant and negative (−0.18 and −0.40, respectively). However, when we consider negative in the moment well-being, concerns for degree completion had negative direct effect on general well-being (−0.26) and positive in the moment well-being (0.37). Moreover, the analysis of indirect effects demonstrates that university support mediates the effect of concerns for degree completion on general well-being (−0.31) and positive in the moment well-being (−0.07). In the same way, this construct influences negative in the moment well-being affect (0.05) and general well-being (−0.23). These results suggest that the perceived impact of COVID-19 on concerns for degree completion has a significant negative effect on student well-being while university support plays a mediating role between these two variables, therefore fully supporting H1and H3a.
The Perceived Impact of COVID-19 on Future Job Prospects and Student Well-Being
Concerns about the impact of COVID-19 on future job prospects have a direct effect on general well-being, which is significant and negative (−0.06), together with positive in the moment well-being and a significant positive effect on negative in the moment well-being (0.133). These results suggest that increased levels of concerns about the effect of COVID-19 on future job prospects leads to lower levels of general well-being and higher levels of negative in the moment well-being. Therefore, H2 is partially supported. Furthermore, university support attenuates the effect of concerns about future job prospects on negative in the moment well-being (−0.013) ( Table 4 ). These results support H3b, thereby suggesting university support has a beneficial effect on student well-being.
Regarding the future job prospects, degree completion, and well-being, we ran the analysis of variation (ANOVA) to understand the differences between undergraduates ( n = 1,625) and post-graduates ( n = 288) separately. Post-graduates did not show any significant differences regarding degree completion [ F (1, 286) = 0.065, p = 0.798], future job prospects [ F (1, 286) = 0.585, p = 0.445], and general well-being [ F (1, 286) = 0.626, p = 0.430]. However, significant differences between the undergraduate groups were observed for all three variables, namely, concerns for degree completion [ F (4, 1, 620) = 7.77, p < 0.001], future job prospects [ F (4, 1, 620) = 30.2, p < 0.001], and general well-being [ F (4, 1, 620 ) = 4.99, p < 0.001]. Then, a year-by-year comparison analysis was performed by applying Tukey's honestly significant difference test to examine how this is impacted by the year of study. As a result, first-year undergraduates (3.34 ± 1.09 min) expressed significantly higher levels of concerns for degree completion than third- (2.99 ± 1.17 min, p < 0.001) and fourth-year (2.98 ± 1.29 min, p = 0.01) students. Similarly, second-year undergraduates (3.34 ± 1.12 min) expressed significantly higher levels of concerns for degree completion than third- (2.99 ± 1.17 min, p < 0.001) and fourth-year (2.98 ± 1.29 min, p = 0.01) students. However, the findings were opposite when we compared the future job prospects means between years of study. The fourth-year students (3.76 ± 1.18 min) demonstrated higher significant concerns in comparison with other undergraduate groups, namely first-year (2.71 ± 1.12 min, p < 0.001), second-year (2.89 ± 1.25 min, p < 0.001), and even third-year (3.33 ± 1.26 min, p = 0.007) as well as those who study abroad or through placement programs (3.31 ± 1.15 min, p = 0.016). As for general well-being, the most optimistic group was undergraduates who participated in placement programs or studied abroad. These respondents expressed significantly higher levels regarding general well-being over the past week (3.09 ± 0.93 min) than first-year (2.84 ± 0.92 min, p = 0.039) and second-year (2.72 ± 0.97 min, p < 0.001) students. However, there were no statistically significant differences between placement/study abroad undergraduates and third-year (2.85 ± 0.94 min, p = 0.095) and fourth-year (2.93 ± 0.92 min, p = 0.641) students.
The purpose of this study was to examine how student perceptions of their degree completion and future job prospects during the pandemic impact their well-being and what role university support plays in this relationship. We developed and tested the relationship between the perceived impact of COVID-19, university support, and student well-being. Our results showed that the perceived impact of COVID-19 on student concerns for degree completion negatively predicts levels of student well-being. In other words, the more worried students are about the impact of COVID-19 on their studies, the more their levels of well-being decrease. This result is in line with the findings of Poots and Cassidy (2020) who found support to be a positive predictor of well-being and a significantly negative relationship between academic stress and support. COVID-19 disrupted the balance point between the students' resource pool relevant to their academic pursuits and the numerous challenges they face ( Dodge et al., 2012 ). Programs, processes, and services have gone online leading to student poor well-being. Therefore, the impact of the pandemic, and similar crises, extends beyond student perceptions of their success in their main role as students but also to their perceptions of happiness ( Pollard and Lee, 2003 ), life satisfaction ( Diener and Diener, 1996 ), and being intensely alive and authentic ( Ryan and Deci, 2001 ).
Also, the results revealed that the relationship between the perceived impact of COVID-19 on student concerns for degree completion and levels of student well-being is mediated by university support. This result illustrates the importance of university support on student perceptions and emotional states, including stress, meaning making, and life satisfaction ( Flinchbaugh et al., 2012 ). This university support represents a resource that is outside of individuals ( Hobfoll et al., 2018 ). When this support is timely and adequate ( Mokgele and Rothman, 2014 ; Wood et al., 2018 ), students can successfully deal with the demands of their educational pursuits. However, the study also indicates that when students perceive the negative impact of COVID-19 on their degree completion and well-being, they are less likely to perceive their university as supportive. We explain this situation with the different perceptions in effective support. Students and universities have differences in their views about which priorities support well-being ( Graham et al., 2016 ). Students perceive university support as valuable and effective when they can obtain lecturers' timely feedback to their emails, transparent, and fast communication in relation to the changes from the COVID-19 situation, dynamic online courses, and emergency financial support amongst other factors. Students are becoming more exigent on the resources that universities could offer to support their academic success and how efficiently the support is delivered. From the university perspective, they need to develop solutions that are in line with institutional or governmental measures, but little concrete information exists. Universities may find it difficult to cope with changes related to COVID-19 immediately (e.g., adopt fully online learning environments whilst not all the lecturers have the capabilities or facilities to teach online). Therefore, students perceive that university support is not sufficient to their academic success while universities have already made great efforts to ensure online learning and working-from-home policies. Given that students' immediate priority is their academic performance, they are trying to gain more educational resources than universities may be able to offer. Students, therefore, may perceive their university support as insufficient to their degree completion. This could also be explained by one of the principles of the CoR theory that states that resource loss is disproportionately more prominent than resource gain ( Hobfoll et al., 2018 ). Therefore, students seem to be very sensitive to a lack of or very little immediate and long-term university support to their academic success.
The study also found unexpected results related to the student perceptions of their future job prospects. First, there is no direct relationship between the perceived impact of COVID-19 on future job prospects and student well-being. In other words, student concerns about the impact of COVID-19 on their future job prospects does not decrease their level of well-being. This result needs further research. It is possible to suggest that students do not see an immediate threat because job prospects are about the future ( Xu et al., 2015 ). For instance, students that are not in their final academic year could feel less of a threat of resource loss in terms of future employment. Instead, they are more stressed and concerned about the impact of the pandemic on their degree completion that is more urgent at the moment. Interestingly, students who are more stressed about the impact of COVID-19 on their future job prospects are more likely to perceive their university as giving higher levels of support. As fewer employment opportunities exist in the labor market, students expect university networks to offer them some potential job opportunities.
The study also showed that students at different levels of education perceived the impact of the pandemic in different ways. The most vulnerable group was undergraduates who expressed significantly higher levels of concerns for degree completion. Perhaps, due to the uncertainty related to the duration of lockdowns, social distance measures, and other restrictions as well as vaccine effectiveness and availability, first year students struggled to see how they are able to complete their program the most. They also have fewer life experiences to cope with different types of stress that appeared simultaneously. At the same time, last year students struggled the most with potential job prospects. This is somewhat expected because this group of students usually tries to find full-time jobs upon the degree completion. University management can mitigate these student concerns by introducing relevant practices based on the student study year.
Theoretical Implications
This study offers several contributions to better understand the mechanism of university support on student well-being during the COVID-19. First, our findings are in line with the prior studies on the relationships between stress and well-being, and support and well-being. The research on the impact of COVID-19 on student concerns for degree completion and job prospects is underdeveloped. Therefore, by examining student resource loss, we have extended the application scope of the CoR theory and enriched COVID-19 related research.
Second, our findings highlight that students may not perceive university support in the same way when it is related to their concerns for degree completion or job prospects. Prior studies have acknowledged the positive relationship between university support and student well-being ( Baik et al., 2019 ). Our findings imply that perceived effective support is context-specific. Under the impact of COVID-19, all students are concerned about their academic performance and are more exigent on university support. When students feel that they are not able to get support to achieve the balance between resource investment (e.g., spending more time to work online for group-based activities) and the challenge of continuing with their studies (e.g., receiving no immediate feedback when they have inquiries for lecturers or administrators), they may have a lower level of well-being ( Dodge et al., 2012 ). To mitigate the risk to their well-being, students feel the need to deploy more time and energy to protect themselves against resource loss and recovery ( Hobfoll et al., 2018 ).
Third, this study assessed negative in the moment well-being. Our results show that university support could mediate the relationship between impacts of COVID-19 (both on degree completion and job prospects) and student well-being. However, when students perceive a high level of support from the university, they feel a higher level of well-being and a lower level of negative in the moment well-being. This once again implies that university support plays an important mediating role in student perceptions of well-being.
Practical Implications
This study confirms the mediating role of university support that helps turning negative impact of COVID-19 into positive feelings of well-being. Universities could increase student well-being by giving support to student studies and their career and job prospects. This support should come from a wide range of university services that are responsible for all aspects of the student learning experience. For example, program faculty and directors should provide students sufficient and timely information about upcoming mandatory internships. Career centers should utilize their partnerships and networks in the local community to assist in finding their first job after graduation and/or internships. This support should include course instructors, program directors, university management and administration, digital and IT support, and supports from partnership universities for international exchange programs. Supervisors and administration should work closely with students conducting research projects related to their theses or dissertations. They should support them in setting the dissertation topic and research questions, data collection and data analysis, discussion of initiation findings, text drafting, and defending.
The study also suggests that a lack of questioning or concerns related to university support from students does not imply that students feel that they are receiving this support. This could indicate that students may feel forgotten, abandoned, or hopeless about receiving support from the university. Therefore, universities should ensure visibility and accessibility of support, which in the context of online learning would require integration and collaboration between academic and university support services (e.g., IT support, career centers, academic advising, and international exchange programs). They help students navigate the support systems and access all the resources they require to succeed academically and professionally. Universities should not only provide the resources needed for students to engage with online learning, but also propose training on different online pedagogies to course instructors, as these two points could ensure more a positive learning experience for students and their well-being outcome. In addition, universities should monitor the student well-being experience and provide relevant resources and interventions.
Also, with online learning, face-to-face social interactions are missing. Therefore, lecturers and administrative staff should concentrate more on relationship building. They should facilitate the online learning experience, adopt clear communication strategies, improve the learning tools (e.g., PowerPoint and recorded lectures) and diversify assessment methods (e.g., moving from traditional exams to video-based oral presentation and using applications to motivate students to engage in online discussions).
From the student perspective, universities should be aware of the students' changing emotional responses from positive to negative during the COVID-19 pandemic. Given that the impact of COVID-19 would probably induce more negative emotional states, universities should offer more support for emotional management. This should encourage students to talk about their concerns, worries, and anxiety toward COVID-19 and to help them destigmatize the fear of COVID-19 on their studies and future. This support should not be a one-time-event, but ongoing. With positive emotions, students are more capable to counterbalance the perceived negative impact of COVID-19 on their degree completion and job prospects by effectively using different resources to reduce resource loss.
Finally, it is important to note that staff well-being is essential in order to support this student learning experience. Therefore, whilst universities propose different support activities to promote student learning, academic performance, and future job opportunities, they should also put in place a variety of resources to support staff. Pedagogy training, digital support, online well-ness programs, high quality information related to Covid-19, peer learning, appreciation attitude, and positive thinking should be promoted. University support and well-being feeling of their staff are a must for their adjustment to this "new normal" work context and a better service to students. It should be acknowledged that although many of the recommendations in this section are best practice in non-crisis times, this research has shown that the current acute pandemic situation and its effect on students (and staff) requires a sustained and reliable response, which utilizes existing policies and procedures to their maximum potential.
Limitations and Future Research
The study used a cross-sectional design, so the results cannot illustrate the process and evolution of how the identified variables influence student well-being. Considering the nature of the COVID-19 crisis, it would be very useful to develop a longitudinal study. Given the subjective nature of perceptions of well-being, there is an opportunity to extend the research and give a deeper understanding of the students' experience by taking a qualitative study approach. For example, phenomenology could help researchers understand lived experiences of students ( van Manen, 1990 ) during COVID-19. Phenomenology could also help to find out how students experience their well-being or how they "perceive it, describe it, feel about it, judge it, remember it, make sense of it and talk about it with others" ( Patton, 2002 , p. 104). Further studies could also explore potential variables that may be more likely to show differences in a cross-cultural context, for example, how various types of social support may be perceived differently in various cultural contexts. The study used self-reported data that could have created a certain bias, so future studies should consider using observations and document analysis to triangulate data.
The study found that there were no student concerns about the impact of COVID-19 on their future job prospects and this did not decrease their level of well-being. This result needs further research. For example, there may be some benefits of using a qualitative and cross-cultural approach such as diary methods. A longitudinal study could help tracking how student concerns for their future job prospects change. Many countries have overcome the second wave of COVID-19, but uncertainty about the economy and high unemployment rates remains. Similarly, it would be useful to understand how students address their concerns for their job prospects and employment and search for and obtain jobs.
The study showed the usefulness of the CoR theory in helping universities and students to understand the emotional responses and impacts on student well-being of the sudden and dramatic changes to the learning experience of an unexpected global crisis. It was found that a major crisis negatively impacts student well-being and their concerns about their studies. However, the longer-term concerns about job prospects and careers had no negative impact on well-being. Support was shown to be an important mediator in the overall impact on student well-being.
Data Availability Statement
The raw data supporting the conclusions of this article will be made available by the authors, without undue reservation.
Ethics Statement
The studies involving human participants were reviewed and approved by University of Hertfordshire SSAHEC with Delegated Authority. The patients/participants provided their written informed consent to participate in this study.
Author Contributions
GP and KM were substantially involved in planning and conducting the study. NV, SN, and SR-T carried out the data analysis. MP, CJ, and DY wrote the article with contributions by NV, GP, SN, and KM. All authors revised the manuscript critically for important intellectual content, read, and approved the submitted version. All authors were involved in distribution of the survey.
Conflict of Interest
The authors declare that the research was conducted in the absence of any commercial or financial relationships that could be construed as a potential conflict of interest.
Al-Tammemi, A. B., Akour, A., and Alfalah, L. (2020). Is it just about physical health? an online cross-sectional study exploring the psychological distress among university students in Jordan in the midst of COVID-19 pandemic. Front. Psychol. 11:562213. doi: 10.3389/fpsyg.2020.562213
CrossRef Full Text | Google Scholar
Arslan, G., Yildirim, M., Karatas, Z., Kabasakal, Z., and Kilinç, M. (2020). Meaningful living to promote complete mental health among university students in the context of the COVID-19 pandemic. Int. J. Ment. Health Addict. 3, 1–13. doi: 10.1007/s11469-020-00416-8
PubMed Abstract | CrossRef Full Text | Google Scholar
Baer, M. D., Bundy, J., Garud, N., and Kim, J. K. (2018). The benefits and burdens of organizational reputation for employee well-being: a conservation of resources approach. Pers. Psychol. 71, 571–595. doi: 10.1111/peps.12276
Baik, C., Larcombe, W., and Brooker, A. (2019). How universities can enhance student mental wellbeing: the student perspective. Higher Ed. Res. Dev. 38, 674–687. doi: 10.1080/07294360.2019.1576596
Baik, C., Larcombe, W., Brooker, A., Wyn, J., Allen, L., Brett, M., et al (2016). Enhancing Student Mental Wellbeing: A Handbook for Academic Educators . Available online at: http://unistudentwellbeing.edu.au/ (accessed June 22, 2020).
Brand, J. E. (2015). The far-reaching impact of job loss and unemployment. Annu. Rev. Sociol . 41, 359–375. doi: 10.1146/annurev-soc-071913-043237
Brief, A. P., and Weiss, H. M. (2002). Organizational behavior: affect in the workplace. Ann. Rev. Psychol. 53, 279–307. doi: 10.1146/annurev.psych.53.100901.135156
Cao, W., Fang, Z., Hou, G., Han, M., Xu, X., Dong, J., et al. (2020). The psychological impact of the COVID-19 epidemic on college students in China. Psychol. Res. 287:112934. doi: 10.1016/j.psychres.2020.112934
Capone, V., Caso, D., Donizzetti, A. R., and Procentese, F. (2020). University student mental well-being during COVID-19 outbreak: what are the relationships between information seeking, perceived risk and personal resources related to the academic context? Sustainability 12:7039. doi: 10.3390/su12177039
Chen, S., Westman, M., and Hobfoll, S. E. (2015). The commerce and crossover of resources: resource conservation in the service of resilience. Stress Health 31, 95–105. doi: 10.1002/smi.2574
Chen, Y. Y., and Huang, J. H. (2015). Precollege and in-college bullying experiences and health-related quality of life among college students. Pediatrics 135, 18–25. doi: 10.1542/peds. 2014-1798
Cox, A. M., and Brewster, L. (2020). Services for student well-being in academic libraries. New Rev. Acad. Librariansh. doi: 10.1080/13614533.2019.1678493. [Epub ahead of print].
Daddow, A., Cronshaw, D., Daddow, N., and Sand, R. (2019). Hopeful cross-cultural encounters to support student well-being and graduate attributes in higher education. Intern. Ed. Stud. 24, 474–490. doi: 10.1177/1028315319861362
Diener, E., and Diener, C. (1996). Most people are happy. Psychol. Sci. 7, 181–185. doi: 10.1111/j.1467-9280.1996.tb00354.x
Dodge, R., Daly, A. P., Huyton, J., and Sanders, L. D. (2012). The challenge of defining wellbeing. Intern. J. Wellbeing 2, 222–235. doi: 10.5502/ijw.v2.i3.4
Donald, W. E., Ashleigh, M. J., and Baruch, Y. (2018). Students' perceptions of education and employability. Career Dev. Int. 23, 513–540. doi: 10.1108/CDI-09-2017-0171
Essadek, A., and Rabeyron, T. (2020). Mental health of French students during the Covid-19 pandemic. J. Affect. Disord . 277, 392–393. doi: 10.1016/j.jad.2020.08.042
Feldman Barrett, L., and Russell, J. A. (1998). Independence and bipolarity in the structure of current affect. J. Pers. Soc. Psychol. 74, 967–984. doi: 10.1037/0022-3514.74.4.967
Field, A. P. (2009). Discovering Statistics Using SPSS, 3rd Edn . Thousand Oaks, CA: Sage.
Google Scholar
Flinchbaugh, C. L., Moore, E. W. G., Chang, Y. K., and May, D. R. (2012). Student well-being interventions: the effects of stress management techniques and gratitude journaling in the management education classroom. J. Manage. Ed. 36, 191–219. doi: 10.1177/1052562911430062
Frijda, N. H. (1993). "Moods, emotion episodes, and emotions," in Handbook of Emotions , eds M Lewis and J. M. Haviland (New York, NY: Guilford Press), 381–403.
Gallup (2020). Student and Life Outcomes That Matter . Available online at: https://www.gallup.com/education/194297/student-life-outcomes-matter.aspx (accessed June 22, 2020).
Graham, A., Powell, M. A., and Truscott, J. (2016). Facilitating student well-being: relationships do matter. Ed. Res. 58, 366–383. doi: 10.1080/00131881.2016.1228841
Gross, J. J. (2015). Emotion regulation: current status and future prospects. Psychol. Inquiry 26, 1–26. doi: 10.1080/1047840X.2014.940781
Hagger, M. S. (2015). Conservation of resources theory and the strength model of self-control: conceptual overlap and commonalities. Stress Health 31, 89–94. doi: 10.1002/smi.2639
Hardinges, N. (2020). British-Chinese People Tell of "Discrimination" and Hate as Fears Rise Over Coronavirus . Available online at: https://www.lbc.co.uk/news/british-chinese-people-discrimination-coronavirus/ (accessed June 22, 2020).
Headey, B., and Wearing, A. (1991). "Subjective well-being: a stocks and flows framework," in Subjective Well-Being: An Interdisciplinary Perspective , eds F. Strack, M. Argyle, and N. Schwarz (Oxford: Pergamon Press), 49–73.
Herzlich, C. (1974). Health and Illness . London: Academic Press.
Higher Education Policy Institute (2019). Measuring Well-Being in Higher Education . Available online at: https://www.hepi.ac.uk/wp-content/uploads/2019/05/Policy-Note-13-Paper-May-2019-Measuring-well-being-in-higher-education-8-Pages-5.pdf (accessed December 6, 2020).
Hobfoll, S. E. (1988). The Ecology of Stress . New York, NY: Hemisphere Publishing.
Hobfoll, S. E. (1989). Conservation of resources: a new attempt at conceptualizing stress. Am. Psychol. 44, 513–524. doi: 10.1037/0003-066X.44.3.513
Hobfoll, S. E., Halbesleben, J., Neveu, J. P., and Westman, M. (2018). Conservation of resources in the organizational context: the reality of resources and their consequences. Ann. Rev. Org. Psych. Org. Behav. 5, 103–128. doi: 10.1146/annurev-orgpsych-032117-104640
Hooper, D., Coughlan, J., and Mullen, M. R. (2008). Structural equation modelling: guidelines for determining model fit. Electron. J. Bus. R. Methods 6, 53–60. doi: 10.21427/D7CF7R
Kang, L., Li, Y., Hu, S., Chen, M., Yang, C., Yang, B. X., et al. (2020). The mental health of medical workers in Wuhan, China, dealing with the 2019 novel coronavirus. Lancet Psychol . 7:4. doi: 10.1016/S2215-0366(20)30047-X
Kareem, O. A., and Bing, K. W. (2014). Exploring management interventions in a higher education institution for the improvement of student well-being. South Asian J. Bus. Manag. Cases 3, 101–107. doi: 10.1177/2277977914525290
Kohls, E., Baldofski, S., Moeller, R., Klemm, S. L., and Rummel-Kluge, C. (2020). Mental health, social and empotional well-being, and perceived burdens of university students during covid-19 pandemic lockdown in Germany. Front. Psychiatry 12:643957. doi: 10.3389/fpsyt.2021.643957
Kwok, K. O., Wong, V., Wei, V. W. I., Wong, S. Y. S., and Tang, J. W. (2020). Novel coronavirus (2019-nCoV) cases in Hong Kong and implications for further spread. J. Infect. 80, 671–693. doi: 10.1016/j.jinf.2020.02.002
Li, Y., Wang, Y., Jiang, J., Valdimarsdottir, U. A., Fall, K., Fang, F., et al. (2020). Psychological distress among health professional students during the COVID-19 outbreak. Psychol. Med. doi: 10.1017/S0033291720001555. [Epub ahead of print].
Luthans, F., Vogelgesang, G. R., and Lester, P. B. (2006). Developing the psychological capital of resiliency. Hum. Resour. Dev. Rev . 5, 25–44. doi: 10.1177/1534484305285335
Mahatmya, D., Thurston, M., and Lynch, M. E. (2018). Developing students' well-being through integrative, experiential learning courses. J. Stud. Affairs R. Pract. 55, 295–307. doi: 10.1080/19496591.2018.1474756
Malik, P., and Garg, P. (2020). Learning organization and work engagement: the mediating role of employee resilience. Int. J. Hum. Resour. Manag . 31, 1071–1094. doi: 10.1080/09585192.2017.1396549
Maybury, K. K. (2013). The influence of a positive psychology course on student well-being. Teach. Psychol . 40, 62–65. doi: 10.1177/0098628312465868
McMurray, S., Dutton, M., McQuaid, R., and Richard, A. (2016). Employer demands from business graduates. Ed. Train . 58, 112–132. doi: 10.1108/ET-02-2014-0017
Moate, R. M., Gnilka, P. B., West, E. M., and Rice, K. G. (2019). Doctoral student perfectionism and emotional well-being. Measure. Eval. Counsel. Devel . 52, 145–155. doi: 10.1080/07481756.2018.1547619
Mokgele, K. R. F., and Rothman, S. (2014). A structural model of student well-being. South Afr. J. Ind. Psychol. 44, 514–527. doi: 10.1177/0081246314541589
Musharraf, S., and Anis-ul-Haque, M. (2018). Cyberbullying in different participant roles: exploring differences in psychopathology and well-being in university students. Pakistan J. Med. Sci. 57, 33–39. Available online at: https://pjmr.org.pk/
OECD (2020). The Global Outlook is Highly Uncertain . Available online at: http://www.oecd.org/economic-outlook/june-2020/ (accessed June 18, 2020).
Ojo, A. O., Fawehinmi, O., and Yusliza, M. Y. (2020). Examining the predictors of resilience and work engagement during the Covid-19 pandemic. Sustainability 13:2902. doi: 10.3390/su13052902
Patton, M. Q. (2002). Qualitative Research and Evaluation Methods, 3rd Edn . Thousand Oaks, CA: Sage.
Pierce, G. R., Sarason, I. G., and Sarason, B. R. (1991). General and relationship-based perceptions of social support: are two constructs better than one? J. Pers. Soc. Psychol. 61, 1028–1039. doi: 10.1037/0022-3514.61.6.1028
Pollard, E. L., and Lee, P. D. (2003). Child well-being: a systematic review of the literature. Soc. Indicat. Res. 61, 59–78. doi: 10.1023/A:1021284215801
Poots, A., and Cassidy, T. (2020). Academic expectation, self-compassion, psychological capital, social support, and student wellbeing. Int. J. Ed. Res. 99:101506. doi: 10.1016/j.ijer.2019.101506
Puente-Martínez, A., Páez, D., Ubillos-Landa, S., and Da Costa-Dutra, S. (2018). Examining the structure of negative affect regulation and its association with hedonic and psychological wellbeing. Front. Psychol. 9:1592. doi: 10.3389/fpsyg.2018.01592
Russell, E., and Daniels, K. (2018). Measuring affective well-being at work using short-form scales: implications for affective structures and participant instructions. Hum. Relat. 71, 1478–1507. doi: 10.1177/0018726717751034
Ryan, R. M., and Deci, E. L. (2001). On happiness and human potentials: a review of research on hedonic and eudemonic well-being. Ann. Rev. Psychol. 52, 141–166. doi: 10.1146/annurev.psych.52.1.141
Savage, M. J., James, R., Magistro, D., Donaldson, J., Healy, L. C., Nevill, M., et al. (2020). Mental health and movement behavior during the COVID-19 pandemic in UK university students: prospective cohort study. Mental Health Phys. Activity 19:100357. doi: 10.1016/j.mhpa.2020.100357
Schools for Health in Europe Network Foundation (2019). European Standards and Indicators for Health Promoting Schools . Available online at: https://www.schoolsforhealth.org/sites/default/files/editor/Teachers%20resources/european_standards_and_indicators_on_hps_en.pdf (accessed December 6, 2020).
Sortheix, F. M., and Lönnqvist, J. (2015). Value congruence and subjective well-being in students from Argentina, Bulgaria and Finland. J. Com. Appl. Soc. Psychol. 25, 34–48. doi: 10.1002/casp.2193
Stathopoulou, T., Mouriki, A., and Papaliou, O. (2020). Student Well-Being During the COVID-19 Pandemic in Greece . Athens: National Centre for Social Research. doi: 10.5281/zenodo.4038321
Tellegen, A., Watson, D., and Clarke, L. A. (1999). On the dimensional and hierarchical structure of affect. Psychol. Sci. 10, 297–303. doi: 10.1111/1467-9280.00157
UNESCO (2020). Adverse Consequences of School Closures . Available online at: https://en.unesco.org/COVID19/educationresponse/consequences (accessed June 18, 2020).
Van de Velde, S., Buffel, V., Wouters, E., Van Hal, G., Bracke, P., and Colman, L. (2020). COVID-19 International Student Well-Being Study . Antwerpen: First results from Belgium. doi: 10.5281/zenodo.3873558
van Manen, M. (1990). Researching Lived Experiences . New York, NY: State University of New York Press.
Viillora, B., Yubero, S., and Navarro, R. (2020). Subjective well-being among victimized university students: comparison between cyber dating abuse and bullying victimization. Info. Tech. People 34, 360–374. doi: 10.1108/ITP-11-2018-0535
Vinkers, C. H., van Amelsvoort, T., Bisson, J. I., Branchi, I., Cryan, J. F., Domschke, K., et al. (2020). Stress resilience during the coronavirus pandemic. Eur. Neuropsychopharmacol. 35, 12–16. doi: 10.1016/j.euroneuro.2020.05.003
Wang, C., Zhao, H., and Zhang, H. (2020). Chinese college students have higher anxiety in new semester of online learning during COVID-19: a machine learning approach. Front. Psychol. 11:587413. doi: 10.3389/fpsyg.2020.587413
Warr, P. (2003). "Well-being and the workplace," in Well-Being: Foundations of Hedonic Psychology , eds D. Kahneman, E. Diener, and N. Schwartz (New York, NY: Sage), 392–412.
Wathelet, M., Duhem, S., Vaiva, G., Baubet, T., Habran, E., Veerapa, E., et al. (2020). Factors associated with mental health disorders among university students in France confined during the COVID-19 pandemic. JAMA Netw. Open 3:e2025591. doi: 10.1001/jamanetworkopen.2020.25591
Willis, A., Hyde, M., and Black, A. (2019). Juggling with both hands tied behind my back. Am. Ed. Res. J. 56, 2644–2673. doi: 10.3102/0002831219849877
Wood, D., Crapnell, T., Lau, L., Bennett, A., Lotstein, D., Ferris, M., et al. (2018). "Emerging adulthood as a critical stage in the life course," in The Handbook of Life Course Health Development , eds N. Halfon, C. B. Forrest, R. M. Lerner, and E. M. Faustman (Cham: Springer), 123–143.
PubMed Abstract | Google Scholar
World Health Organization (1998). Five Well-Being Index . Available online at: http://www . who-5. org. (accessed March, 18, 2020).
Wu, A. D., and Zumbo, B. D. (2007). Understanding and using mediators and moderators. Soc. Indicat. Res. 87, 367–392. doi: 10.1007/s11205-007-9143-1
Xu, A. J., Loi, R., and Lam, L. W. (2015). The bad boss takes it all: how abusive supervision and leader-member exchange interact to influence employee silence. Leaders. Q. 26, 763–774. doi: 10.1016/j.leaqua.2015.03.002
Yamada, K., and Victor, T. I. (2012). The impact of mindful awareness practices on college student health, well-being, and capacity for learning. Psychol. Learn. Teach. 11, 139–145. doi: 10.2304/plat.2012.11.2.139
Yazici, A. B., Gul, M., Yazici, E., and Gul, G. K. (2016). Tennis enhances well-being in university students. Mental Illness 8:6510. doi: 10.4081/mi.2016.651
Ye, W., Ye, X., Liu, Y., Liu, Q., Vafaei, S., Gao, Y., et al. (2020). Effect of the novel coronavirus pneumonia pandemic on medical students' psychological stress and its influencing factors. Front. Psychol . 11:548506. doi: 10.3389/fpsyg.2020.548506
Zhai, Y., and Du, X. (2020). Mental health care for international Chinese students affected by the COVID-19 outbreak. Lancet Psychiatry 7:22. doi: 10.1016/S2215-0366(20)30089-4
Keywords: COVID-19, university students, subjective well-being, university success, job prospects
Citation: Plakhotnik MS, Volkova NV, Jiang C, Yahiaoui D, Pheiffer G, McKay K, Newman S and Reißig-Thust S (2021) The Perceived Impact of COVID-19 on Student Well-Being and the Mediating Role of the University Support: Evidence From France, Germany, Russia, and the UK. Front. Psychol. 12:642689. doi: 10.3389/fpsyg.2021.642689
Received: 16 December 2020; Accepted: 09 June 2021; Published: 12 July 2021.
Reviewed by:
Copyright © 2021 Plakhotnik, Volkova, Jiang, Yahiaoui, Pheiffer, McKay, Newman and Reißig-Thust. This is an open-access article distributed under the terms of the Creative Commons Attribution License (CC BY) . The use, distribution or reproduction in other forums is permitted, provided the original author(s) and the copyright owner(s) are credited and that the original publication in this journal is cited, in accordance with accepted academic practice. No use, distribution or reproduction is permitted which does not comply with these terms.
*Correspondence: Natalia V. Volkova, nv.volkova@hse.ru
This article is part of the Research Topic
Covid-19 and Beyond: From (Forced) Remote Teaching and Learning to 'The New Normal' in Higher Education
Resources for
Prospective Students
Current Students
Admin Resources
Search form
Essays reveal experiences during pandemic, unrest.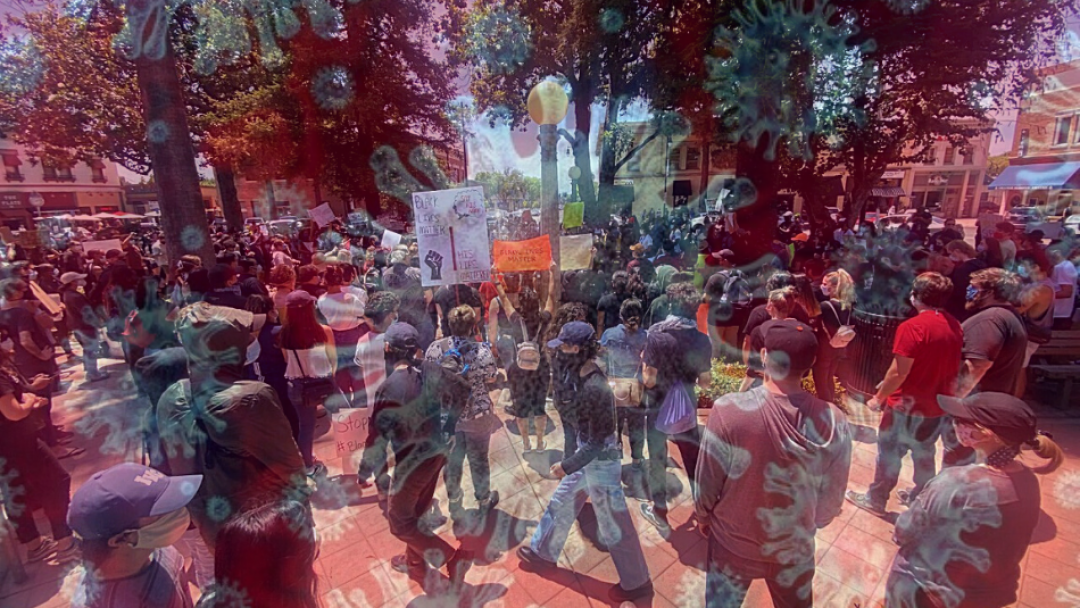 Field study students share their thoughts
Members of Advanced Field Study, a select group of Social Ecology students who are chosen from a pool of applicants to participate in a year-long field study experience and course, had their internships and traditional college experience cut short this year. During our final quarter of the year together, during which we met weekly for two hours via Zoom, we discussed their reactions as the world fell apart around them. First came the pandemic and social distancing, then came the death of George Floyd and the response of the Black Lives Matter movement, both of which were imprinted on the lives of these students. This year was anything but dull, instead full of raw emotion and painful realizations of the fragility of the human condition and the extent to which we need one another. This seemed like the perfect opportunity for our students to chronicle their experiences — the good and the bad, the lessons learned, and ways in which they were forever changed by the events of the past four months. I invited all of my students to write an essay describing the ways in which these times had impacted their learning and their lives during or after their time at UCI. These are their voices. — Jessica Borelli , associate professor of psychological science
Becoming Socially Distant Through Technology: The Tech Contagion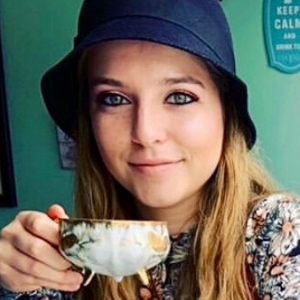 The current state of affairs put the world on pause, but this pause gave me time to reflect on troubling matters. Time that so many others like me probably also desperately needed to heal without even knowing it. Sometimes it takes one's world falling apart for the most beautiful mosaic to be built up from the broken pieces of wreckage.
As the school year was coming to a close and summer was edging around the corner, I began reflecting on how people will spend their summer breaks if the country remains in its current state throughout the sunny season. Aside from living in the sunny beach state of California where people love their vitamin D and social festivities, I think some of the most damaging effects Covid-19 will have on us all has more to do with social distancing policies than with any inconveniences we now face due to the added precautions, despite how devastating it may feel that Disneyland is closed to all the local annual passholders or that the beaches may not be filled with sun-kissed California girls this summer. During this unprecedented time, I don't think we should allow the rare opportunity we now have to be able to watch in real time how the effects of social distancing can impact our mental health. Before the pandemic, many of us were already engaging in a form of social distancing. Perhaps not the exact same way we are now practicing, but the technology that we have developed over recent years has led to a dramatic decline in our social contact and skills in general.
The debate over whether we should remain quarantined during this time is not an argument I am trying to pursue. Instead, I am trying to encourage us to view this event as a unique time to study how social distancing can affect people's mental health over a long period of time and with dramatic results due to the magnitude of the current issue. Although Covid-19 is new and unfamiliar to everyone, the isolation and separation we now face is not. For many, this type of behavior has already been a lifestyle choice for a long time. However, the current situation we all now face has allowed us to gain a more personal insight on how that experience feels due to the current circumstances. Mental illness continues to remain a prevalent problem throughout the world and for that reason could be considered a pandemic of a sort in and of itself long before the Covid-19 outbreak.
One parallel that can be made between our current restrictions and mental illness reminds me in particular of hikikomori culture. Hikikomori is a phenomenon that originated in Japan but that has since spread internationally, now prevalent in many parts of the world, including the United States. Hikikomori is not a mental disorder but rather can appear as a symptom of a disorder. People engaging in hikikomori remain confined in their houses and often their rooms for an extended period of time, often over the course of many years. This action of voluntary confinement is an extreme form of withdrawal from society and self-isolation. Hikikomori affects a large percent of people in Japan yearly and the problem continues to become more widespread with increasing occurrences being reported around the world each year. While we know this problem has continued to increase, the exact number of people practicing hikikomori is unknown because there is a large amount of stigma surrounding the phenomenon that inhibits people from seeking help. This phenomenon cannot be written off as culturally defined because it is spreading to many parts of the world. With the technology we now have, and mental health issues on the rise and expected to increase even more so after feeling the effects of the current pandemic, I think we will definitely see a rise in the number of people engaging in this social isolation, especially with the increase in legitimate fears we now face that appear to justify the previously considered irrational fears many have associated with social gatherings. We now have the perfect sample of people to provide answers about how this form of isolation can affect people over time.
Likewise, with the advancements we have made to technology not only is it now possible to survive without ever leaving the confines of your own home, but it also makes it possible for us to "fulfill" many of our social interaction needs. It's very unfortunate, but in addition to the success we have gained through our advancements we have also experienced a great loss. With new technology, I am afraid that we no longer engage with others the way we once did. Although some may say the advancements are for the best, I wonder, at what cost? It is now commonplace to see a phone on the table during a business meeting or first date. Even worse is how many will feel inclined to check their phone during important or meaningful interactions they are having with people face to face. While our technology has become smarter, we have become dumber when it comes to social etiquette. As we all now constantly carry a mini computer with us everywhere we go, we have in essence replaced our best friends. We push others away subconsciously as we reach for our phones during conversations. We no longer remember phone numbers because we have them all saved in our phones. We find comfort in looking down at our phones during those moments of free time we have in public places before our meetings begin. These same moments were once the perfect time to make friends, filled with interactive banter. We now prefer to stare at other people on our phones for hours on end, and often live a sedentary lifestyle instead of going out and interacting with others ourselves.
These are just a few among many issues the advances to technology led to long ago. We have forgotten how to practice proper tech-etiquette and we have been inadvertently practicing social distancing long before it was ever required. Now is a perfect time for us to look at the society we have become and how we incurred a different kind of pandemic long before the one we currently face. With time, as the social distancing regulations begin to lift, people may possibly begin to appreciate life and connecting with others more than they did before as a result of the unique experience we have shared in together while apart.
Maybe the world needed a time-out to remember how to appreciate what it had but forgot to experience. Life is to be lived through experience, not to be used as a pastime to observe and compare oneself with others. I'll leave you with a simple reminder: never forget to take care and love more because in a world where life is often unpredictable and ever changing, one cannot risk taking time or loved ones for granted. With that, I bid you farewell, fellow comrades, like all else, this too shall pass, now go live your best life!
Privilege in a Pandemic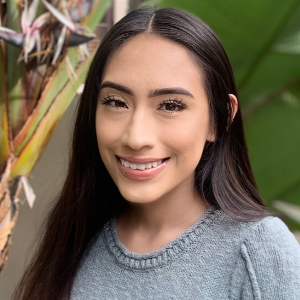 Covid-19 has impacted millions of Americans who have been out of work for weeks, thus creating a financial burden. Without a job and the certainty of knowing when one will return to work, paying rent and utilities has been a problem for many. With unemployment on the rise, relying on unemployment benefits has become a necessity for millions of people. According to the Washington Post , unemployment rose to 14.7% in April which is considered to be the worst since the Great Depression.
Those who are not worried about the financial aspect or the thought never crossed their minds have privilege. Merriam Webster defines privilege as "a right or immunity granted as a peculiar benefit, advantage, or favor." Privilege can have a negative connotation. What you choose to do with your privilege is what matters. Talking about privilege can bring discomfort, but the discomfort it brings can also carry the benefit of drawing awareness to one's privilege, which can lead the person to take steps to help others.
I am a first-generation college student who recently transferred to a four-year university. When schools began to close, and students had to leave their on-campus housing, many lost their jobs.I was able to stay on campus because I live in an apartment. I am fortunate to still have a job, although the hours are minimal. My parents help pay for school expenses, including housing, tuition, and food. I do not have to worry about paying rent or how to pay for food because my parents are financially stable to help me. However, there are millions of college students who are not financially stable or do not have the support system I have. Here, I have the privilege and, thus, I am the one who can offer help to others. I may not have millions in funding, but volunteering for centers who need help is where I am able to help. Those who live in California can volunteer through Californians For All or at food banks, shelter facilities, making calls to seniors, etc.
I was not aware of my privilege during these times until I started reading more articles about how millions of people cannot afford to pay their rent, and landlords are starting to send notices of violations. Rather than feel guilty and be passive about it, I chose to put my privilege into a sense of purpose: Donating to nonprofits helping those affected by COVID-19, continuing to support local businesses, and supporting businesses who are donating profits to those affected by COVID-19.
My World is Burning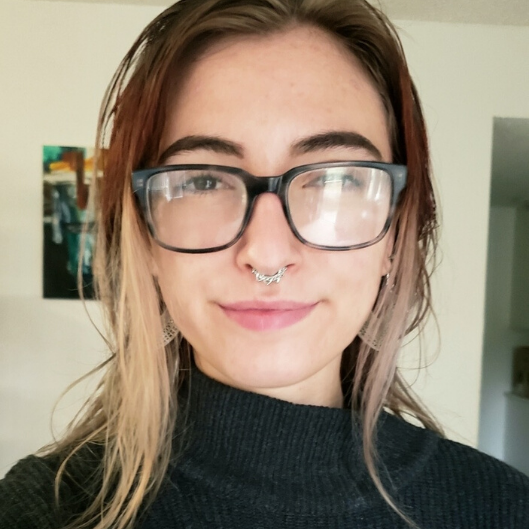 As I write this, my friends are double checking our medical supplies and making plans to buy water and snacks to pass out at the next protest we are attending. We write down the number for the local bailout fund on our arms and pray that we're lucky enough not to have to use it should things get ugly. We are part of a pivotal event, the kind of movement that will forever have a place in history. Yet, during this revolution, I have papers to write and grades to worry about, as I'm in the midst of finals.
My professors have offered empty platitudes. They condemn the violence and acknowledge the stress and pain that so many of us are feeling, especially the additional weight that this carries for students of color. I appreciate their show of solidarity, but it feels meaningless when it is accompanied by requests to complete research reports and finalize presentations. Our world is on fire. Literally. On my social media feeds, I scroll through image after image of burning buildings and police cars in flames. How can I be asked to focus on school when my community is under siege? When police are continuing to murder black people, adding additional names to the ever growing list of their victims. Breonna Taylor. Ahmaud Arbery. George Floyd. David Mcatee. And, now, Rayshard Brooks.
It already felt like the world was being asked of us when the pandemic started and classes continued. High academic expectations were maintained even when students now faced the challenges of being locked down, often trapped in small spaces with family or roommates. Now we are faced with another public health crisis in the form of police violence and once again it seems like educational faculty are turning a blind eye to the impact that this has on the students. I cannot study for exams when I am busy brushing up on my basic first-aid training, taking notes on the best techniques to stop heavy bleeding and treat chemical burns because at the end of the day, if these protests turn south, I will be entering a warzone. Even when things remain peaceful, there is an ugliness that bubbles just below the surface. When beginning the trek home, I have had armed members of the National Guard follow me and my friends. While kneeling in silence, I have watched police officers cock their weapons and laugh, pointing out targets in the crowd. I have been emailing my professors asking for extensions, trying to explain that if something is turned in late, it could be the result of me being detained or injured. I don't want to be penalized for trying to do what I wholeheartedly believe is right.
I have spent my life studying and will continue to study these institutions that have been so instrumental in the oppression and marginalization of black and indigenous communities. Yet, now that I have the opportunity to be on the frontlines actively fighting for the change our country so desperately needs, I feel that this study is more of a hindrance than a help to the cause. Writing papers and reading books can only take me so far and I implore that professors everywhere recognize that requesting their students split their time and energy between finals and justice is an impossible ask.
Opportunity to Serve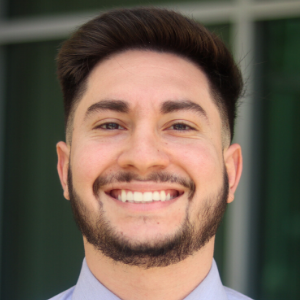 Since the start of the most drastic change of our lives, I have had the privilege of helping feed more than 200 different families in the Santa Ana area and even some neighboring cities. It has been an immense pleasure seeing the sheer joy and happiness of families as they come to pick up their box of food from our site, as well as a $50 gift card to Northgate, a grocery store in Santa Ana. Along with donating food and helping feed families, the team at the office, including myself, have dedicated this time to offering psychosocial and mental health check-ups for the families we serve.
Every day I go into the office I start my day by gathering files of our families we served between the months of January, February, and March and calling them to check on how they are doing financially, mentally, and how they have been affected by COVID-19. As a side project, I have been putting together Excel spreadsheets of all these families' struggles and finding a way to turn their situation into a success story to share with our board at PY-OCBF and to the community partners who make all of our efforts possible. One of the things that has really touched me while working with these families is how much of an impact this nonprofit organization truly has on family's lives. I have spoken with many families who I just call to check up on and it turns into an hour call sharing about how much of a change they have seen in their child who went through our program. Further, they go on to discuss that because of our program, their children have a different perspective on the drugs they were using before and the group of friends they were hanging out with. Of course, the situation is different right now as everyone is being told to stay at home; however, there are those handful of kids who still go out without asking for permission, increasing the likelihood they might contract this disease and pass it to the rest of the family. We are working diligently to provide support for these parents and offering advice to talk to their kids in order to have a serious conversation with their kids so that they feel heard and validated.
Although the novel Coronavirus has impacted the lives of millions of people not just on a national level, but on a global level, I feel that in my current position, it has opened doors for me that would have otherwise not presented themselves. Fortunately, I have been offered a full-time position at the Project Youth Orange County Bar Foundation post-graduation that I have committed to already. This invitation came to me because the organization received a huge grant for COVID-19 relief to offer to their staff and since I was already part-time, they thought I would be a good fit to join the team once mid-June comes around. I was very excited and pleased to be recognized for the work I have done at the office in front of all staff. I am immensely grateful for this opportunity. I will work even harder to provide for the community and to continue changing the lives of adolescents, who have steered off the path of success. I will use my time as a full-time employee to polish my resume, not forgetting that the main purpose of my moving to Irvine was to become a scholar and continue the education that my parents couldn't attain. I will still be looking for ways to get internships with other fields within criminology. One specific interest that I have had since being an intern and a part-time employee in this organization is the work of the Orange County Coroner's Office. I don't exactly know what enticed me to find it appealing as many would say that it is an awful job in nature since it relates to death and seeing people in their worst state possible. However, I feel that the only way for me to truly know if I want to pursue such a career in forensic science will be to just dive into it and see where it takes me.
I can, without a doubt, say that the Coronavirus has impacted me in a way unlike many others, and for that I am extremely grateful. As I continue working, I can also state that many people are becoming more and more hopeful as time progresses. With people now beginning to say Stage Two of this stay-at-home order is about to allow retailers and other companies to begin doing curbside delivery, many families can now see some light at the end of the tunnel.
Let's Do Better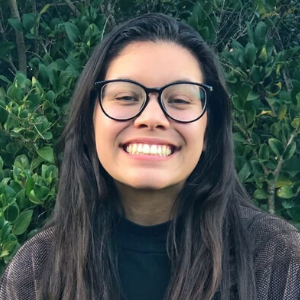 This time of the year is meant to be a time of celebration; however, it has been difficult to feel proud or excited for many of us when it has become a time of collective mourning and sorrow, especially for the Black community. There has been an endless amount of pain, rage, and helplessness that has been felt throughout our nation because of the growing list of Black lives we have lost to violence and brutality.
To honor the lives that we have lost, George Floyd, Tony McDade, Breonna Taylor, Ahmaud Arbery, Eric Garner, Oscar Grant, Michael Brown, Trayon Martin, and all of the other Black lives that have been taken away, may they Rest in Power.
Throughout my college experience, I have become more exposed to the various identities and the upbringings of others, which led to my own self-reflection on my own privileged and marginalized identities. I identify as Colombian, German, and Mexican; however navigating life as a mixed race, I have never been able to identify or have one culture more salient than the other. I am visibly white-passing and do not hold any strong ties with any of my ethnic identities, which used to bring me feelings of guilt and frustration, for I would question whether or not I could be an advocate for certain communities, and whether or not I could claim the identity of a woman of color. In the process of understanding my positionality, I began to wonder what space I belonged in, where I could speak up, and where I should take a step back for others to speak. I found myself in a constant theme of questioning what is my narrative and slowly began to realize that I could not base it off lone identities and that I have had the privilege to move through life without my identities defining who I am. Those initial feelings of guilt and confusion transformed into growth, acceptance, and empowerment.
This journey has driven me to educate myself more about the social inequalities and injustices that people face and to focus on what I can do for those around me. It has motivated me to be more culturally responsive and competent, so that I am able to best advocate for those around me. Through the various roles I have worked in, I have been able to listen to a variety of communities' narratives and experiences, which has allowed me to extend my empathy to these communities while also pushing me to continue educating myself on how I can best serve and empower them. By immersing myself amongst different communities, I have been given the honor of hearing others' stories and experiences, which has inspired me to commit myself to support and empower others.
I share my story of navigating through my privileged and marginalized identities in hopes that it encourages others to explore their own identities. This journey is not an easy one, and it is an ongoing learning process that will come with various mistakes. I have learned that with facing our privileges comes feelings of guilt, discomfort, and at times, complacency. It is very easy to become ignorant when we are not affected by different issues, but I challenge those who read this to embrace the discomfort. With these emotions, I have found it important to reflect on the source of discomfort and guilt, for although they are a part of the process, in taking the steps to become more aware of the systemic inequalities around us, understanding the source of discomfort can better inform us on how we perpetuate these systemic inequalities. If we choose to embrace ignorance, we refuse to acknowledge the systems that impact marginalized communities and refuse to honestly and openly hear cries for help. If we choose our own comfort over the lives of those being affected every day, we can never truly honor, serve, or support these communities.
I challenge any non-Black person, including myself, to stop remaining complacent when injustices are committed. We need to consistently recognize and acknowledge how the Black community is disproportionately affected in every injustice experienced and call out anti-Blackness in every role, community, and space we share. We need to keep ourselves and others accountable when we make mistakes or fall back into patterns of complacency or ignorance. We need to continue educating ourselves instead of relying on the emotional labor of the Black community to continuously educate us on the history of their oppressions. We need to collectively uplift and empower one another to heal and rise against injustice. We need to remember that allyship ends when action ends.
To the Black community, you are strong. You deserve to be here. The recent events are emotionally, mentally, and physically exhausting, and the need for rest to take care of your mental, physical, and emotional well-being are at an all time high. If you are able, take the time to regain your energy, feel every emotion, and remind yourself of the power you have inside of you. You are not alone.
The Virus That Makes You Forget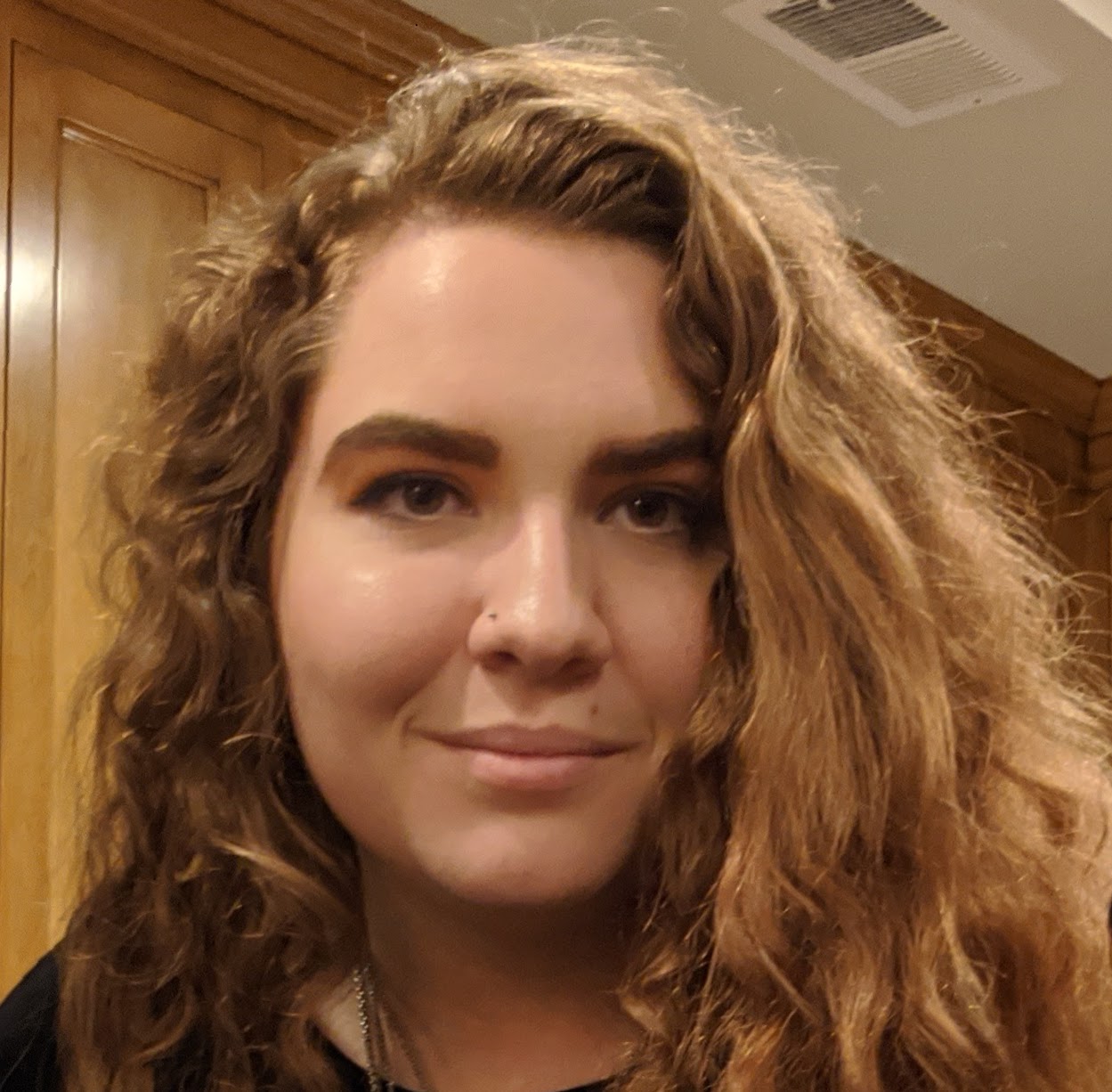 Following Jan. 1 of 2020 many of my classmates and I continued to like, share, and forward the same meme. The meme included any image but held the same phrase: I can see 2020. For many of us, 2020 was a beacon of hope. For the Class of 2020, this meant walking on stage in front of our families. Graduation meant becoming an adult, finding a job, or going to graduate school. No matter what we were doing in our post-grad life, we were the new rising stars ready to take on the world with a positive outlook no matter what the future held. We felt that we had a deal with the universe that we were about to be noticed for our hard work, our hardships, and our perseverance.
Then March 17 of 2020 came to pass with California Gov. Newman ordering us to stay at home, which we all did. However, little did we all know that the world we once had open to us would only be forgotten when we closed our front doors.
Life became immediately uncertain and for many of us, that meant graduation and our post-graduation plans including housing, careers, education, food, and basic standards of living were revoked! We became the forgotten — a place from which many of us had attempted to rise by attending university. The goals that we were told we could set and the plans that we were allowed to make — these were crushed before our eyes.
Eighty days before graduation, in the first several weeks of quarantine, I fell extremely ill; both unfortunately and luckily, I was isolated. All of my roommates had moved out of the student apartments leaving me with limited resources, unable to go to the stores to pick up medicine or food, and with insufficient health coverage to afford a doctor until my throat was too swollen to drink water. For nearly three weeks, I was stuck in bed, I was unable to apply to job deadlines, reach out to family, and have contact with the outside world. I was forgotten.
Forty-five days before graduation, I had clawed my way out of illness and was catching up on an honors thesis about media depictions of sexual exploitation within the American political system, when I was relayed the news that democratic presidential candidate Joe Biden was accused of sexual assault. However, when reporting this news to close friends who had been devastated and upset by similar claims against past politicians, they all were too tired and numb from the quarantine to care. Just as I had written hours before reading the initial story, history was repeating, and it was not only I who COVID-19 had forgotten, but now survivors of violence.
After this revelation, I realize the silencing factor that COVID-19 has. Not only does it have the power to terminate the voices of our older generations, but it has the power to silence and make us forget the voices of every generation. Maybe this is why social media usage has gone up, why we see people creating new social media accounts, posting more, attempting to reach out to long lost friends. We do not want to be silenced, moreover, we cannot be silenced. Silence means that we have been forgotten and being forgotten is where injustice and uncertainty occurs. By using social media, pressing like on a post, or even sending a hate message, means that someone cares and is watching what you are doing. If there is no interaction, I am stuck in the land of indifference.
This is a place that I, and many others, now reside, captured and uncertain. In 2020, my plan was to graduate Cum Laude, dean's honor list, with three honors programs, three majors, and with research and job experience that stretched over six years. I would then go into my first year of graduate school, attempting a dual Juris Doctorate. I would be spending my time experimenting with new concepts, new experiences, and new relationships. My life would then be spent giving a microphone to survivors of domestic violence and sex crimes. However, now the plan is wiped clean, instead I sit still bound to graduate in 30 days with no home to stay, no place to work, and no future education to come back to. I would say I am overly qualified, but pandemic makes me lost in a series of names and masked faces.
Welcome to My Cage: The Pandemic and PTSD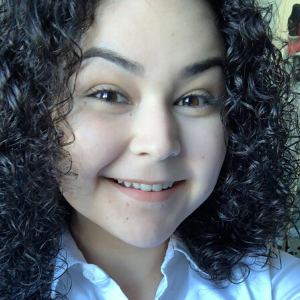 When I read the campuswide email notifying students of the World Health Organization's declaration of the coronavirus pandemic, I was sitting on my couch practicing a research presentation I was going to give a few hours later. For a few minutes, I sat there motionless, trying to digest the meaning of the words as though they were from a language other than my own, familiar sounds strung together in way that was wholly unintelligible to me. I tried but failed to make sense of how this could affect my life. After the initial shock had worn off, I mobilized quickly, snapping into an autopilot mode of being I knew all too well. I began making mental checklists, sharing the email with my friends and family, half of my brain wondering if I should make a trip to the grocery store to stockpile supplies and the other half wondering how I was supposed take final exams in the midst of so much uncertainty. The most chilling realization was knowing I had to wait powerlessly as the fate of the world unfolded, frozen with anxiety as I figured out my place in it all.
These feelings of powerlessness and isolation are familiar bedfellows for me. Early October of 2015, shortly after beginning my first year at UCI, I was diagnosed with Post-traumatic Stress Disorder. Despite having had years of psychological treatment for my condition, including Cognitive Behavior Therapy and Eye Movement Desensitization and Retraining, the flashbacks, paranoia, and nightmares still emerge unwarranted. People have referred to the pandemic as a collective trauma. For me, the pandemic has not only been a collective trauma, it has also been the reemergence of a personal trauma. The news of the pandemic and the implications it has for daily life triggered a reemergence of symptoms that were ultimately ignited by the overwhelming sense of helplessness that lies in waiting, as I suddenly find myself navigating yet another situation beyond my control. Food security, safety, and my sense of self have all been shaken by COVID-19.
The first few weeks after UCI transitioned into remote learning and the governor issued the stay-at-home order, I hardly got any sleep. My body was cycling through hypervigilance and derealization, and my sleep was interrupted by intrusive nightmares oscillating between flashbacks and frightening snippets from current events. Any coping methods I had developed through hard-won efforts over the past few years — leaving my apartment for a change of scenery, hanging out with friends, going to the gym — were suddenly made inaccessible to me due to the stay-at-home orders, closures of non-essential businesses, and many of my friends breaking their campus leases to move back to their family homes. So for me, learning to cope during COVID-19 quarantine means learning to function with my re-emerging PTSD symptoms and without my go-to tools. I must navigate my illness in a rapidly evolving world, one where some of my internalized fears, such as running out of food and living in an unsafe world, are made progressively more external by the minute and broadcasted on every news platform; fears that I could no longer escape, being confined in the tight constraints of my studio apartment's walls. I cannot shake the devastating effects of sacrifice that I experience as all sense of control has been stripped away from me.
However, amidst my mental anguish, I have realized something important—experiencing these same PTSD symptoms during a global pandemic feels markedly different than it did years ago. Part of it might be the passage of time and the growth in my mindset, but there is something else that feels very different. Currently, there is widespread solidarity and support for all of us facing the chaos of COVID-19, whether they are on the frontlines of the fight against the illness or they are self-isolating due to new rules, restrictions, and risks. This was in stark contrast to what it was like to have a mental disorder. The unity we all experience as a result of COVID-19 is one I could not have predicted. I am not the only student heartbroken over a cancelled graduation, I am not the only student who is struggling to adapt to remote learning, and I am not the only person in this world who has to make sacrifices.
Between observations I've made on social media and conversations with my friends and classmates, this time we are all enduring great pain and stress as we attempt to adapt to life's challenges. As a Peer Assistant for an Education class, I have heard from many students of their heartache over the remote learning model, how difficult it is to study in a non-academic environment, and how unmotivated they have become this quarter. This is definitely something I can relate to; as of late, it has been exceptionally difficult to find motivation and put forth the effort for even simple activities as a lack of energy compounds the issue and hinders basic needs. However, the willingness of people to open up about their distress during the pandemic is unlike the self-imposed social isolation of many people who experience mental illness regularly. Something this pandemic has taught me is that I want to live in a world where mental illness receives more support and isn't so taboo and controversial. Why is it that we are able to talk about our pain, stress, and mental illness now, but aren't able to talk about it outside of a global pandemic? People should be able to talk about these hardships and ask for help, much like during these circumstances.
It has been nearly three months since the coronavirus crisis was declared a pandemic. I still have many bad days that I endure where my symptoms can be overwhelming. But somehow, during my good days — and some days, merely good moments — I can appreciate the resilience I have acquired over the years and the common ground I share with others who live through similar circumstances. For veterans of trauma and mental illness, this isn't the first time we are experiencing pain in an extreme and disastrous way. This is, however, the first time we are experiencing it with the rest of the world. This strange new feeling of solidarity as I read and hear about the experiences of other people provides some small comfort as I fight my way out of bed each day. As we fight to survive this pandemic, I hope to hold onto this feeling of togetherness and acceptance of pain, so that it will always be okay for people to share their struggles. We don't know what the world will look like days, months, or years from now, but I hope that we can cultivate such a culture to make life much easier for people coping with mental illness.
A Somatic Pandemonium in Quarantine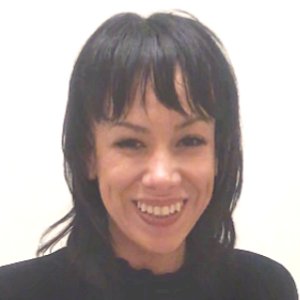 I remember hearing that our brains create the color magenta all on their own.
When I was younger I used to run out of my third-grade class because my teacher was allergic to the mold and sometimes would vomit in the trash can. My dad used to tell me that I used to always have to have something in my hands, later translating itself into the form of a hair tie around my wrist.
Sometimes, I think about the girl who used to walk on her tippy toes. medial and lateral nerves never planted, never grounded. We were the same in this way. My ability to be firmly planted anywhere was also withered.
Was it from all the times I panicked? Or from the time I ran away and I blistered the soles of my feet 'til they were black from the summer pavement? Emetophobia.
I felt it in the shower, dressing itself from the crown of my head down to the soles of my feet, noting the feeling onto my white board in an attempt to solidify it's permanence.
As I breathed in the chemical blue transpiring from the Expo marker, everything was more defined. I laid down and when I looked up at the starlet lamp I had finally felt centered. Still. No longer fleeting. The grooves in the lamps glass forming a spiral of what felt to me like an artificial landscape of transcendental sparks.
She's back now, magenta, though I never knew she left or even ever was. Somehow still subconsciously always known. I had been searching for her in the tremors.
I can see her now in the daphnes, the golden rays from the sun reflecting off of the bark on the trees and the red light that glowed brighter, suddenly the town around me was warmer. A melting of hues and sharpened saturation that was apparent and reminded of the smell of oranges.
I threw up all of the carrots I ate just before. The trauma that my body kept as a memory of things that may or may not go wrong and the times that I couldn't keep my legs from running. Revelations bring memories bringing anxieties from fear and panic released from my body as if to say "NO LONGER!"
I close my eyes now and my mind's eye is, too, more vivid than ever before. My inner eyelids lit up with orange undertones no longer a solid black, neurons firing, fire. Not the kind that burns you but the kind that can light up a dull space. Like the wick of a tea-lit candle. Magenta doesn't exist. It is perception. A construct made of light waves, blue and red.
Demolition. Reconstruction. I walk down the street into this new world wearing my new mask, somatic senses tingling and I think to myself "Houston, I think we've just hit equilibrium."
How COVID-19 Changed My Senior Year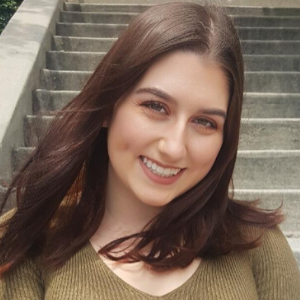 During the last two weeks of Winter quarter, I watched the emails pour in. Spring quarter would be online, facilities were closing, and everyone was recommended to return home to their families, if possible. I resolved to myself that I would not move back home; I wanted to stay in my apartment, near my boyfriend, near my friends, and in the one place I had my own space. However, as the COVID-19 pandemic worsened, things continued to change quickly. Soon I learned my roommate/best friend would be cancelling her lease and moving back up to Northern California. We had made plans for my final quarter at UCI, as I would be graduating in June while she had another year, but all of the sudden, that dream was gone. In one whirlwind of a day, we tried to cram in as much of our plans as we could before she left the next day for good. There are still so many things – like hiking, going to museums, and showing her around my hometown – we never got to cross off our list.
Then, my boyfriend decided he would also be moving home, three hours away. Most of my sorority sisters were moving home, too. I realized if I stayed at school, I would be completely alone. My mom had been encouraging me to move home anyway, but I was reluctant to return to a house I wasn't completely comfortable in. As the pandemic became more serious, gentle encouragement quickly turned into demands. I had to cancel my lease and move home.
I moved back in with my parents at the end of Spring Break; I never got to say goodbye to most of my friends, many of whom I'll likely never see again – as long as the virus doesn't change things, I'm supposed to move to New York over the summer to begin a PhD program in Criminal Justice. Just like that, my time at UCI had come to a close. No lasts to savor; instead I had piles of things to regret. In place of a final quarter filled with memorable lasts, such as the senior banquet or my sorority's senior preference night, I'm left with a laundry list of things I missed out on. I didn't get to look around the campus one last time like I had planned; I never got to take my graduation pictures in front of the UC Irvine sign. Commencement had already been cancelled. The lights had turned off in the theatre before the movie was over. I never got to find out how the movie ended.
Transitioning to a remote learning system wasn't too bad, but I found that some professors weren't adjusting their courses to the difficulties many students were facing. It turned out to be difficult to stay motivated, especially for classes that are pre-recorded and don't have any face-to-face interaction. It's hard to make myself care; I'm in my last few weeks ever at UCI, but it feels like I'm already in summer. School isn't real, my classes aren't real. I still put in the effort, but I feel like I'm not getting much out of my classes.
The things I had been looking forward to this quarter are gone; there will be no Undergraduate Research Symposium, where I was supposed to present two projects. My amazing internship with the US Postal Inspection Service is over prematurely and I never got to properly say goodbye to anyone I met there. I won't receive recognition for the various awards and honors I worked so hard to achieve.
And I'm one of the lucky ones! I feel guilty for feeling bad about my situation, when I know there are others who have it much, much worse. I am like that quintessential spoiled child, complaining while there are essential workers working tirelessly, people with health concerns constantly fearing for their safety, and people dying every day. Yet knowing that doesn't help me from feeling I was robbed of my senior experience, something I worked very hard to achieve. I know it's not nearly as important as what many others are going through. But nevertheless, this is my situation. I was supposed to be enjoying this final quarter with my friends and preparing to move on, not be stuck at home, grappling with my mental health and hiding out in my room to get some alone time from a family I don't always get along with. And while I know it's more difficult out there for many others, it's still difficult for me.
The thing that stresses me out most is the uncertainty. Uncertainty for the future – how long will this pandemic last? How many more people have to suffer before things go back to "normal" – whatever that is? How long until I can see my friends and family again? And what does this mean for my academic future? Who knows what will happen between now and then? All that's left to do is wait and hope that everything will work out for the best.
Looking back over my last few months at UCI, I wish I knew at the time that I was experiencing my lasts; it feels like I took so much for granted. If there is one thing this has all made me realize, it's that nothing is certain. Everything we expect, everything we take for granted – none of it is a given. Hold on to what you have while you have it, and take the time to appreciate the wonderful things in life, because you never know when it will be gone.
Physical Distancing
Thirty days have never felt so long. April has been the longest month of the year. I have been through more in these past three months than in the past three years. The COVID-19 outbreak has had a huge impact on both physical and social well-being of a lot of Americans, including me. Stress has been governing the lives of so many civilians, in particular students and workers. In addition to causing a lack of motivation in my life, quarantine has also brought a wave of anxiety.
My life changed the moment the Centers of Disease Control and Prevention and the government announced social distancing. My busy daily schedule, running from class to class and meeting to meeting, morphed into identical days, consisting of hour after hour behind a cold computer monitor. Human interaction and touch improve trust, reduce fear and increases physical well-being. Imagine the effects of removing the human touch and interaction from midst of society. Humans are profoundly social creatures. I cannot function without interacting and connecting with other people. Even daily acquaintances have an impact on me that is only noticeable once removed. As a result, the COVID-19 outbreak has had an extreme impact on me beyond direct symptoms and consequences of contracting the virus itself.
It was not until later that month, when out of sheer boredom I was scrolling through my call logs and I realized that I had called my grandmother more than ever. This made me realize that quarantine had created some positive impacts on my social interactions as well. This period of time has created an opportunity to check up on and connect with family and peers more often than we were able to. Even though we might be connecting solely through a screen, we are not missing out on being socially connected. Quarantine has taught me to value and prioritize social connection, and to recognize that we can find this type of connection not only through in-person gatherings, but also through deep heart to heart connections. Right now, my weekly Zoom meetings with my long-time friends are the most important events in my week. In fact, I have taken advantage of the opportunity to reconnect with many of my old friends and have actually had more meaningful conversations with them than before the isolation.
This situation is far from ideal. From my perspective, touch and in-person interaction is essential; however, we must overcome all difficulties that life throws at us with the best we are provided with. Therefore, perhaps we should take this time to re-align our motives by engaging in things that are of importance to us. I learned how to dig deep and find appreciation for all the small talks, gatherings, and face-to-face interactions. I have also realized that friendships are not only built on the foundation of physical presence but rather on meaningful conversations you get to have, even if they are through a cold computer monitor. My realization came from having more time on my hands and noticing the shift in conversations I was having with those around me. After all, maybe this isolation isn't "social distancing", but rather "physical distancing" until we meet again.
Follow us on social media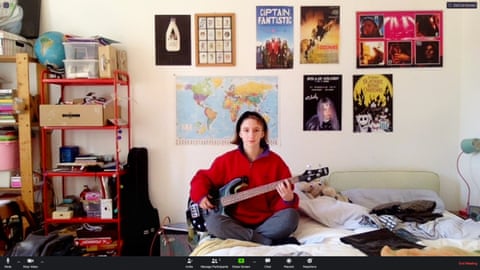 How do teenagers live in lockdown? – photo essay
Jean-Marc Caimi and Valentina Piccinni investigated how Italian teenagers were coping with the coronavirus lockdown, working with them to take pictures using video chat apps
S ome can't wait to go out again, others don't really want to, happy to stay home connected to the outside world only through their computer. Some are worried about the virus and others, instead, are more concerned about the climate crisis. To give an answer to this important question, we adopted the same means teenagers use to study and communicate within their community. Zoom, Skype, WhatsApp … these video chats were our eyes to take the pictures, remotely.
Teens (and their parents) allowed us to take snapshots using the camera of their computers, tablets or mobile phones, at home, in their bedroom or where they are spending the quarantine, while they study, read, chat, play music, watch TV or exercise.
This gives a unique portrait of generation Z.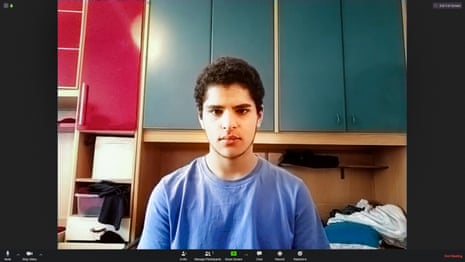 Rami attends secondary school in Rome. He's passionate about computers, gaming and app developing. Rami is 16 and was born in Jordan.
I consider myself a very sedentary person . Usually during the school holidays I tend to stay at home most of the time. Quarantine is not affecting what I would normally do with all this extra free time.
One of the things that changed is the shifting of my schedule . Since I don't have to wake up at 6am , I started to wake up later and later, and as a result I ended up having lunch, dinner, and going to bed at least two hours after my usual time.
The last time I went out it was two days before the quarantine started, with some friends . I don't feel the need to go out yet.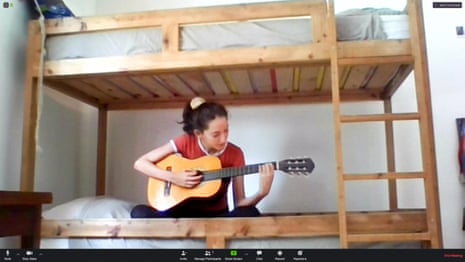 Viola, 15, attends the International School of Tanganyika in Dar es Salaam in Tanzania. She's been living there for four years with her parents, who are doctors. She spends her quarantine days studying, learning guitar, listening to music and video chatting with friends.
From the reaction of the Tanzanians, it does not seem people are worried. Here people continue to go to the market, to church or mosques for religious celebrations, as if nothing happened. Unlike Europe , here it is very difficult to ask people to stay at home. Tanzania is a poor country and people live from day to day and earn the little money they will need to buy food. So it is very difficult to ask for a total closure. Here in Dar Es Salaam, water and soap dispensers have been put everywhere and in all the shops the temperature is checked before entering.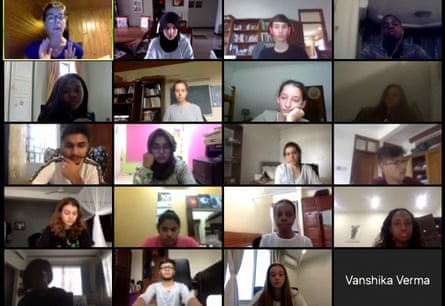 Viola sent us some photos that represent her life in quarantine in her house in Dar es Salaam: Viola attending an online class. Right; her father and little brother.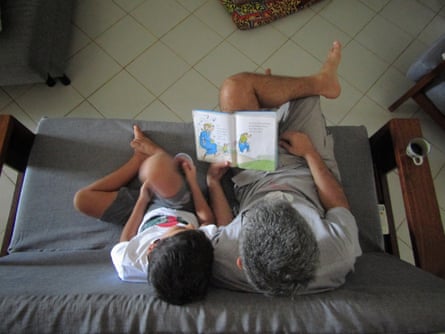 The school has been closed for three weeks. Yesterday, we were told it will be closed for the rest of the school year. Many of my classmates have returned to their countries and so have the teachers. We now do school online from 8.30am to 2.30pm on Zoom. Some of the teachers who have returned to the U S make video calls late in the evening, others have the backdrop of their hometown snowy landscapes, while it is very hot here in Dar!
During the day, apart from web-school and homework, I contact friends, both Italian and from my school here in Tanzania. I can read and listen to music much more than usual. In the afternoon I often take a walk with my dog.
From this experience I have noticed how we kids often don't enjoy the simple things we have, such as going out with friends. Now that we can't, we are realising the importance of these little things. Surely, when it's all over, we'll be more grateful for what we have.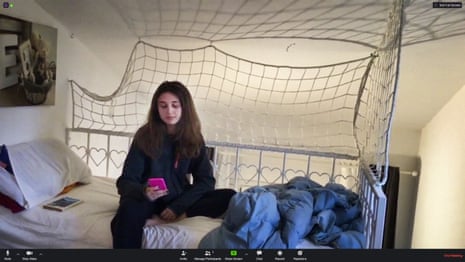 Alice, 16, lives on the outskirts of Rome and has access to a big garden. This makes the quarantine days easier for her to stand. She's very good at drawing, and has plans to move to Portsmouth in the autumn to attend an English school year-long programme.
Staying at home is difficult, more than anything else, because I can't see my friends in person. Apart from not going to school and participating in extra-curricular activity, the only different thing is not going out with my friends.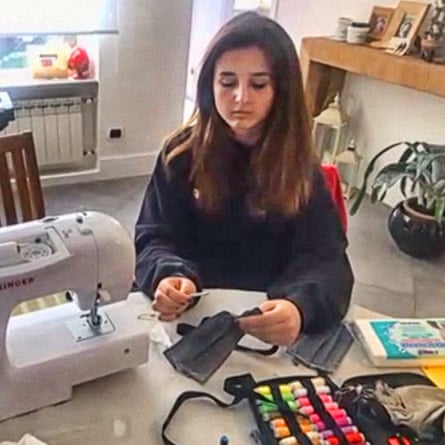 The connection is often slow and the video freezes, so classes are much more difficult to follow. The upsides are probably the comfort of being at home and not being seen by teachers.
I worry a lot and also wonder whether this virus will ruin my summer . I 'm probably more concerned about the coronavirus than global warming .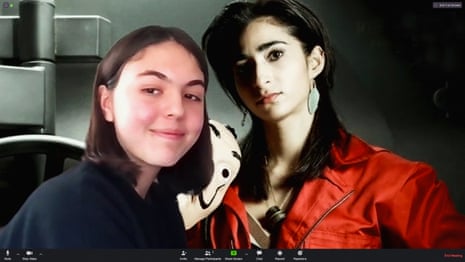 Chiara connects with us via Zoom and selects her favourite TV series Money Heist as a background. She's very good student, she's a class representative and politically active.
Obviously I miss my friends and going out, but I get along well with my family and maybe I've always been a bit lazy, so adapting wasn't difficult. Instead of going out with friends, on Saturday nights I watch movies or series with my family, something nobody had time to do before.
I spend most of my days studying, but I also have virtual meetings with my collective mates and chat with my friends, but physically it is different and I miss th at aspect.
At first it took me a while to realise what was really happening, but hearing the number of deaths on the news or listening to the stories of my uncle, who is a doctor in the Bergamo area – where the virus hit hardest – has frighten ed me. But I'm quite optimistic : if we all respect the rules, and stay at home we will be able to get out of this situation.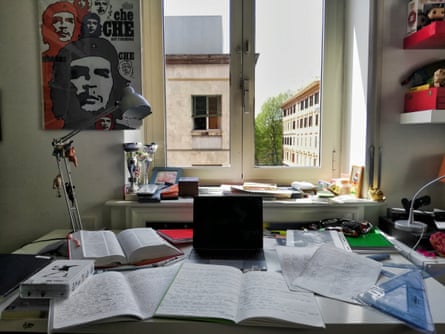 Chiara sent us some pictures representing her lockdown days.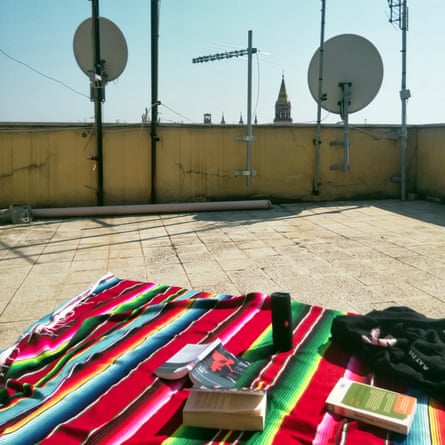 W e feel the virus is hitting closer to home and therefore the instinctive reaction of fear is greater . It 's more difficult to realise the damage climate breakdown will bring . The complications caused by the virus are perhaps a consequence of the climate crisis, as studies show the areas most affected are also the most polluted. On the other hand, the lockdown is reducing emissions and thus improving the health of our planet.
This experience made us realise our lives had become too hectic and consumerist, which is why we waited too long before completely block ing the economy. The courage to stop it earlier would have prevented many deaths.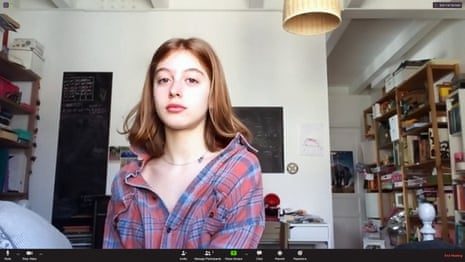 Anita, 15, attends the second year of Pilo Albertelli high school in Rome. She is a brilliant student and spends most of her quarantine days doing web-schooling and homework. She loves writing and reading but also doing sports. She's a long-jumper.
Sometimes I feel the lockdown is an opportunity to rest from the fren zy and to try things I didn't have time to do before. Other times, I feel tired of living like this – and the fact that I can't go out drives me crazy. I miss going to school, I miss athletics and seeing my friends, but I also feel lucky because I 'm healthy and in a comfortable home. Having lunch with my whole family is new – that was not a daily habit before.
During the day I read and watch TV series. Sometimes I make video calls with my friends, sometimes I draw. We are lucky at least to be able to continue to study and see our classmates and teachers, but there are internet connection problems and distance learning is more difficult .
I'm worried about the victims and that someone I know might get sick. I'm scared that hospitals are overloaded and there aren't enough doctors . Despite the lock down we're doing well in the family, but I'm amazed at how much I miss school.
I 've learned that life and our habits can change in a second. I have never thought about this before, but in many other parts of the world this often happens. Then I learned to wash my hands very well!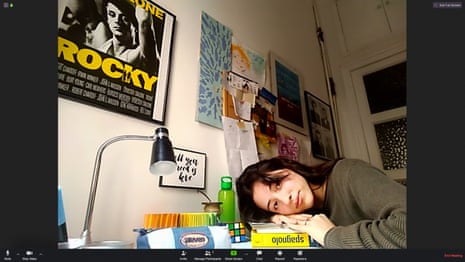 Chiara B attends the second year at the Italian school in Madrid, where she lives with her family. She's a Hollywood film fan and she wants to become a director of photography. Spain is among the countries worst-hit by the pandemic. She spends her lockdown days learning to play the guitar, watching movies and studying.
Since I don't go out of the house any more and I don't have any more commitments, life is less hectic. This allows me to think more, but sometimes, I get lost in distressing thoughts ( for example, about our future). I miss being able to meet friends in person very much.
I have more time now. I can write more, work out every day, read and work on personal projects . Apart from web school and homework, I mostly video-chat to my friends.
At the beginning distance learning was exciting . I paid more attention to classes because it was new. But as the weeks go by, it gets harder to stay focused in front of a screen.
I am more concerned about the climate crisis tha n the virus, but it took a pandemic for this phenomenon to slow down, at least a little bit. I keep myself informed, but in a very superficial way. The numbers frighten me enough and frighten the whole of Spain .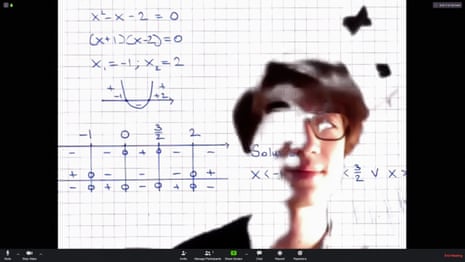 Julien, 15, was born in Rome but has a French father. He's passionate about maths and science. He spends his lockdown days mainly studying. He doesn't feel the urge to go out. He just went jogging a couple of times to stay fit. He's a high-jump athlete.
The obligation to stay at home does not cause me any stress at all: I am very homely and do not feel the need to go out. School and homework aside, I spend my days mainly on my mobile phone or computer. I seldom go jogging.
The web school works well, we have regular lessons every day (even too many!). It's nice that it's easier to consult books during the tests .
I don't miss the fact that I can't physically meet my friends . I'm happy even if we only see each other virtually during video calls.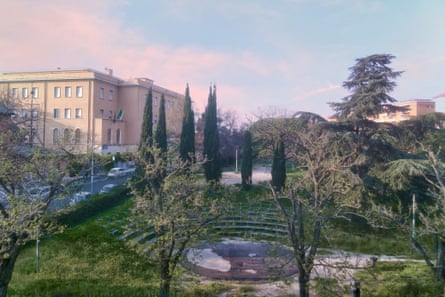 The view from Julien's room..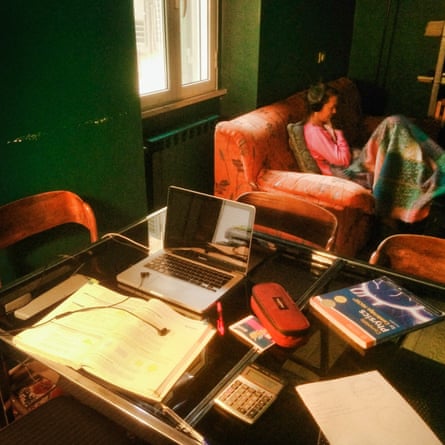 The living room where Julien does his homework and spends much of his time with his mum. The view from Julien's living room window on to the courtyard of a residential area in Rome.
I 'm not very worried about what is happening because of the virus in the world. I 'm not too up to date on how the pandemic is developing; I watch the news from time to time. I think when this is over, everything will go back to the way it was before.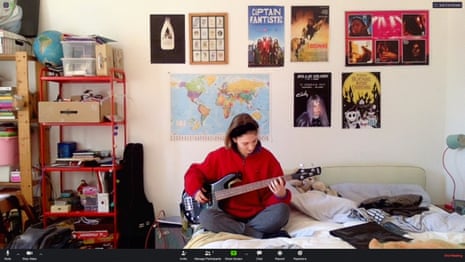 Sofia, 15, plays bass in a rock band. She's loves horror movies.
I have more time to think and do what I want to do when I get back from school. On Fridays I play with a band, but now I can't.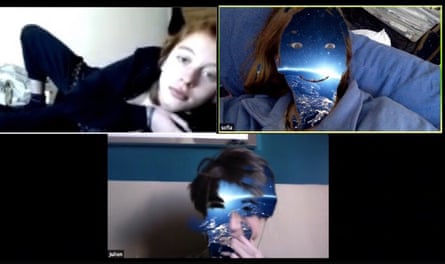 A screenshot of a chat with friends. Sofia is a keen photographer – this is the view from her room, where she spends most of the quarantine time.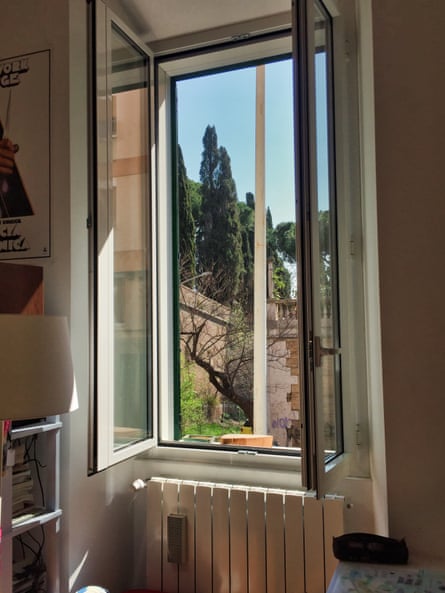 Sofia is likes classical thrillers and horror movies..
The video lessons aren't bad, the only thing I don't like is that nobody shows their face – that would be nice . The way we do web schooling is like listening to a recorded voice and it's boring.
I miss meeting my friends in person , also because I had just started to go out in the evening with friends and that felt good.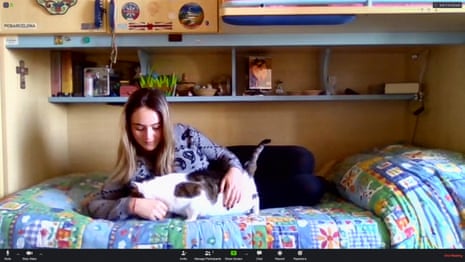 Michela has been reading a lot and keeping good care of her pet.
Being at home doesn't bother me too much. The relationship with my parents hasn't changed much, we live in the same house but we don't see each other often, each of us has his own space in the house and we only get together to eat. At least once a week, I go out for a walk with my grandmother's dog, so I'm not completely segregated like other people.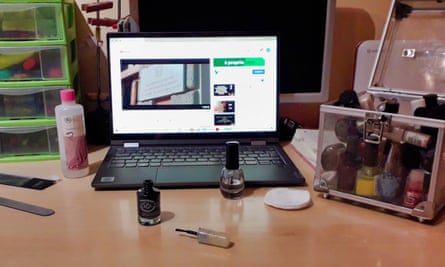 Michela sent us some snaps of her daily life in quarantine.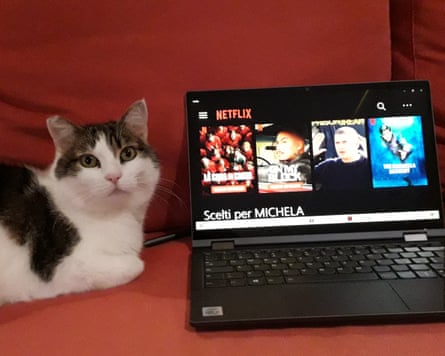 The daily routine hasn't changed drastically, the main difference is when I play sport: I used to train in the evening for about two hours with my rugby team, now I do it in the morning for one hour at most, doing some exercises suggested by our coach.
School homework is the same as before, and the whole morning is occupied by video lessons. But I finally found some time for myself, for example to make a jewellery box to tidy up all my earrings and necklaces that were previously cluttered in a box.
I am more concerned about the climate crisis because the coronavirus is something to which we will eventually find a solution, even though it will take a long time . Climate breakdown, on the other hand, is a seemingly invisible enemy that we can't stop, because it's not as obvious as the coronavirus, because it doesn't bring "imminent" deaths, but a slow death of the whole planet. It seems that the world is not focused in finding a real solution for that.
The Guardian picture essay
Coronavirus
Photography
Young people
Most viewed
Advertisement
Supported by
current events conversation
What Students Are Saying About Living Through a Pandemic
Teenage comments in response to our recent writing prompts, and an invitation to join the ongoing conversation.
By The Learning Network
The rapidly-developing coronavirus crisis is dominating global headlines and altering life as we know it. Many schools worldwide have closed. In the United States alone, 55 million students are rapidly adjusting to learning and socializing remotely, spending more time with family, and sacrificing comfort and convenience for the greater good.
For this week's roundup of student comments on our writing prompts , it was only fitting to ask teenagers to react to various dimensions of this unprecedented situation: how the coronavirus outbreak is affecting their daily lives, how we can all help one another during the crisis and what thoughts or stories the term "social distancing" conjures for them.
Every week, we shout out new schools who have commented on our writing prompts. This week, perhaps because of many districts' move to remote online learning, we had nearly 90 new classes join us from around the world. Welcome to the conversation to students from:
Academy of St. Elizabeth; Abilene, Tex.; Alabama; Anna High School, Tex.; Arlington, Va.; Austria-Hungary; Baltimore, Md.; Bellingham, Wash.; Ben Lippen School; Bloomington, Ind.; Branham High School, San Jose, Calif.; Boston; Buffalo High School, Wyo.; Camdenton, Mo.; Cincinnati, Ohio; Collierville, Tenn.; Dawson High School, Tex.; Denmark; Desert Vista High School; Doylestown, Penn.; Dublin, Calif.; Dunkirk, N.Y. ; Eleanor Murray Fallon Middle School; Elmhurst, Ill.; Fairfax, Va.; Framingham, Mass.; Frederick, Md.; Hartford, Conn.; Jefferson, N.J.; Kantonschule Uster, Switzerland; Laconia, N.H.; Las Vegas; Lashon Academy; Lebanon, N.H.; Ledyard High School; Leuzinger High School; Livonia, Mich.; Manistee Middle School; Miami, Fla.; Melrose High School; Milton Hershey School, Hershey, Penn.; Milwaukee; Montreal; Naguabo, Puerto Rico; Nebraska; Nessacus Regional Middle School; New Rochelle, N.Y.; Newport, Ky.; Newton, Mass.; North Stanly High School; Oakland, Calif.; Papillion Middle School; Polaris Expeditionary Learning School; Pomona, Calif.; Portsmouth, N.H.; Pueblo, Colo.; Reading, Mass.; Redmond Wash.; Richland, Wash.; Richmond Hill Ontario; Ridgeley, W.Va.; Rockford, Mich.; Rovereto, Italy; Salem, Mass.; Scottsdale, Ariz.; Seattle, Wash.; Sequoyah School Pasadena; Shackelford Junior High, Arlington, Tex.; South El Monte High School; Sugar Grove, Ill.; St. Louis, Mo.; Timberview High School; Topsfield, Mass.; Valley Stream North High School; Vienna, Va.; Waupun, Wis.; Wauwatosa, Wis.; Wenatchee, Wash.; Westborough Mass.; White Oak Middle School, Ohio; and Winter Park High School.
We're so glad to have you here! Now, on to this week's comments.
Please note: Student comments have been lightly edited for length, but otherwise appear as they were originally submitted.
How Is the Coronavirus Outbreak Affecting Your Life?
The coronavirus has changed how we work, play and learn : Schools are closing, sports leagues have been canceled, and many people have been asked to work from home.
We asked students how their lives have changed since the onset of this pandemic. They told us about all the things they miss, what it's like to learn online, and how they're dealing with the uncertainty. But, they also pointed out the things that have brought them joy and peace amid the chaos.
Life as we know it, upended
Yesterday my school district announced that our school would be closed until May 5. Upon receiving the email, I immediately contacted my friends to share our responses. To most of my friends and me, this news was no surprise. Already finishing week one of quarantine, I find myself in a state of pessimism in regards to life in the midst of a pandemic. My days have blurred into Google Classroom assignments, hobby seeking, aimless searching on Netflix, and on exceptionally boring days, existential contemplation.
The dichotomy of chance freedom from school and yet the discombobulated feelings of helplessness and loneliness plague my time home alone. My parents are yet working and as an only child, I try my best to stay sane with blasting music and shows. Other times I call my friends to pass the time doing school assignments. Even then, schoolwork seems increasingly pointless.
With most of my classes being APs, the recent CollegeBoard update for the 2020 AP exams was a blow to my educational motivation. I am naturally a driven, passionate learner with intense intellectual curiosity. But in the midst of this chaos, I can't help feeling like all the assignments from my classes are just busywork. I manage to stay afloat, keeping in mind that everyone is doing their best. Despite no ostensible end in sight, I hope this quarantine brings out the best in me, in society, and in nature.
— Brenda Kim, Valencia High School
The struggles (and joys) of distance learning
Although we do have online school now, it is not the same. Working from home is worse as I don't care to admit, my work habits from home are not the best. I am easily able to procrastinate at home and having class in bed is not the best idea. Plus, I can no longer get the one on one help teachers provide if needed.
— larisa, california
The coronavirus affected me because now having to do school virtually is kinda hard because I don't have much of a good wi-fi, and its nerve-racking to know about what we're gonna do about the tests we have to take in order to pass because I do care about graduating, and going to next grade in order to keep going to finally graduate school and get my diploma I just hope this virus doesn't affect anything else besides school.
— julien phillips, texas
I personally have to do 2-3 hours of work a day instead of the usual 8 hours (including homework), and it feels more tiring somehow. I'm in the comfort of my home all the time, but have to do this for a few hours, and it feels much more monotonous than 8 hours in a classroom, and that's what everybody has been doing for a lot of their life.
But in that sense, it also feels a lot calmer not being around people constantly, having anxiety and autism. The people in classrooms are insane. It didn't affect my life negatively by much, but it really makes me think. If the school system were like this in the near future, I think it would be much more sustainable, in many ways.
— Alexen, Lawrence, Massachusetts
I never understood how much social interaction I experienced at school until the end of the first week of my self quarantine. I had been trapped in my house with my family for about 5 days at that point, when my AP Language and Composition class had a Zoom conference. I had done them for other classes so I wasn't exactly excited for the opportunity. It was just another zoom lecture.
As it turned out, it wasn't a lecture, it was a conversation. It was a discussion about our last current events assignment that I didn't know I desperately needed. The conversation was explosive. Differing opinions flew left and right, people brought their cats to join in the fun, family members popped in and out of the frames, and the controlled chaos felt incredible. I relished in the opportunity to argue and challenge their opinions. I didn't even realize how isolated I was feeling until I was able to talk to them in a creative and intellectual setting once again.
— Yaffa Segal, New Rochelle High School
Finding new ways to socialize
Finding new ways to stay social has been essential, and recently, my friends and I all drove our cars to a large parking lot, parked more than 6 feet apart from each other, sat in our trunks, talked and enjoyed each other's company for over an hour and a half. This was crucial in keeping our sanity. We missed each other and being in the presence of people other than our family; however, we were sure to maintain our distance and continue social distancing. We did not touch anything new and we stayed more than 6 feet apart from each other speaking about the adjustments we have been making and the ways we have been coping with all of the changes we are experiencing.
— Carly Rieger, New Rochelle High School
…[T]his "corona-cation" has given me a lot of time to reflect, and while I haven't seen my friends in person for a week and half, I feel closer to them than ever. We've FaceTimed almost every day and we play some of our favorite group games; Psych and PhotoRoulette are two apps I highly recommend to have fun from the comfort of everyone's homes.
Because my mom has a weak immune system, I've been quarantined since the moment my school closed, so social distancing has been a little more than 6 feet for me. However, my friends did make me a care package filled with my favorite candy and a puzzle which my family completed in a week.
— Jessica Griffin, Glenbard West HS Glen Ellyn, IL
Mourning canceled events
To say that this virus has completely changed my day to day living would just be an understatement. I went from having things to do from 7:20am to 8:45pm every week day to absolutely nothing. The whole month of March was going to be booked as well. I had activities such as the Wilmington Marathon that I work at and the Masters Swim meet that I was going to volunteer for. Then I had a club swim meet but everything got canceled. Everything that I was looking forward to just came to a halt and nothing is going to be postponed, just canceled.
— Ellen Phillips, Hoggard
As a High School senior, this quarantine has seemed to just chop off the fun part of our senior year. We had made it so far, and were so close to getting to experience all of the exciting events and traditions set aside for seniors. This includes our graduation, prom (which is a seniors only event at my school), senior picnic, theme weeks, and much more.
— Cesar, Los Angeles
Like many other students involved in their school theatre programs, I was severely affected by the closing of schools due the growing pandemic. My theatre company had been rehearsing our play for months and in an instant, we were no longer allowed to work on our show. The Texas UIL One-Act Play Contest was postponed because of the coronavirus, and while it is a reasonable action, it left an army of theatre students with nothing to do but vent through memes, TikTok, and other forms of social media. These coping mechanisms helped me, as well as my fellow company members, process the reality that after all the hard work we put in, we may never get to perform for an audience.
— Ryan C, Dawson High School
Living with mental, emotional and financial strain
The coronavirus is having a pretty significant impact on me. Physically, it's reducing my daily physical activity to the point where the most exercise I get is walking around my house and dancing around my room to songs that make me feel like I'm not in the middle of a pandemic. Emotionally, it has also been very straining. My mom is a substitute teacher and she is out of work for the rest of the school year with no pay. I myself am missing my closest friends a lot right now, and feel lonely often.
— Sela Jasim, Branham High School
I struggle a lot with mental health. I have had depression and ptsd, as well as anxiety for years. Seeing people outside of my family is what keeps me sane, especially those closest to me. Having to FaceTime my therapist is weird and scary. Things are so different now, and I'm slowly losing motivation. My thoughts recently have been "don't think about it" when I think of how long this could possibly last. I am scared for my grandparents, who live across the country. I feel like I haven't spent enough time with them and I'm losing my chance. Everything is weird. I can't find a better way to describe it without being negative. This is a really strange time and I don't like it. I'm trying my hardest to stay positive but that has never been one of my strong suits.
— Caileigh Robinson, Bellingham, Washington
My mom is a nurse so she has to face the virus, in fact today she is at work, her unit is also the unit that will be taking care of coronavirus patients. My whole family is very afraid that she will get very sick.
— Maddie H., Maryland
Appreciating the good
Although we are going through a horrific time filled with all kinds of uncertainty, we are given the opportunity to spend more time with our loved family and learn more about ourselves to a broader extent while also strengthening our mental mindset. I can't stress the amount of frustration I have to return to class and my everyday routine however, I've learned to become stronger mentality while also becoming creative on how I live my life without being surrounded by tons of people everyday.
— anthony naranjo, Los Angeles
Although I could list all the negatives that come with Covid-19, being a junior in high school, this quarantine has been a really nice calm break from a life that seemed to never stop. A break from 35 hour school weeks along with 15 hours worth of work, being able to sit down and do hobbies I missed is something I am really appreciating.
— Ella Fredrikson, Glenbard West, Glen Ellyn, IL
An upside to these past weeks of quarantine is being able to see my usually busy family more, especially my father. I've had more talks and laughs with my family the last few days than I've had in the past couple of months, which helped lighten such a stressful time in my opinion.
— Marlin Flores, Classical High School
Several months before the outbreak my mom randomly asked me what would I study if I could choose anything, not for a grade, not for any credit. Now, because of corona, I am learning Greek with my father! He can't travel for work now and doesn't attend meetings as frequently, so he is at home too.
— Lily, Seoul, Korea
How Can We Help One Another During the Coronavirus Outbreak?
In a series of recent Times articles , authors wrote about the need for solidarity and generosity in this time of fear and anxiety and the need for Americans to make sacrifices to ensure their safety and that of others in their community.
So we asked students what they and their friends, family and community could do to help and look out for one another during the coronavirus outbreak. Here is what they said:
Help your neighbors, especially the sick and elderly.
There are so many things we can do to help each other during this pandemic. Use gloves when you go shopping or are in public, masks if you think that it would be best for you, those who have more wiggle room financially can help out others who don't have that same wiggle room financially and who are now struggling, buy groceries for those who can't afford it or are at risk if they were to go out in public. Donate if you can, and help the elderly or those who desperately need it, and for goodness sake wash your hands and (for all that need to hear the reminder) SOCIAL DISTANCING IS A FRIEND. Social distancing is proven to help drastically, so please, social distance.
— Dakodah, Camdenton, MO
As a person, we have the ability to help our friends, families, elders, people with illnesses in our community and people with high risks of getting the virus. We can accomplish this by simply observing who may need help with shopping, for groceries or clothes, with yard work, or any kind of outside work that is done where there are rooms full of people, such as going to the bank. As a younger person and a person with a low risk of getting the virus, I have the capability to walk to places and go in and out of buildings with a smaller chance of getting the virus as compared to one of my elder neighbors. My friends and I can go around the neighborhood and see who needs help during this hard time, whether I have to give them money or food to help them out.
— Adrianna P, New York
Many elderly people in my vicinity suffer from chronic conditions and illnesses and there are others who often live alone. Going to the grocery store or the pharmacy can also be hassle for many. Due to the recent pandemic, people are stocking up necessities however, some people are not being practical and overstock, not leaving anything for others. Fights are breaking out in grocery stores and this is a dangerous situation to put the elderly in.
— Sydney, B
In our American society we tend to be very individualistic. This pandemic has truly proved that point as people do not care for other but themselves. During this time we should consider not only ourselves but the people in need, which are the elderly and young children. Instead of hoarding all the food share some with a neighbor or an old person that doesn't quite have the ability to run around store to store grabbing what they can. Make sure when you feel ill or if a family member feels ill to stay contained in your home. If this is not an option you could always take your ideas to social media, posting ways to stay clean and making sure we support the people who need it.
— Marley Gutierrez, Pomona, CA
Stay connected.
We could help one another just by the simple ways of: texting your friends every now and then and keep them in check and give them positive reinforcements; call your far away family and report to them on how you are doing and make sure that they are doing OK as well; help elders that are not safe to go out by running errands for them.
— Xammy Yang, California
It's really important for everyone to stay in contact with others. Be open to talking to people you don't necessarily talk to all the time just so you can fulfill your own social requirements. It's also important to listen to others and take into account their feelings. We are all in a time of stress and anxiety about the unknown and we have to just go with the flow and wait it out. I'm stressed about possibly missing milestones in my life, like prom and graduation, but there are others suffering. We all just need to be prepared, stay healthy, and reach out to others.
— Elysia P., Glenbard West HS, Glen Ellyn, IL
Stay apart.
The most important thing one can do during this time of uncertainty is to protect oneself, that is how one can protect others. By practicing social distancing, the risk of spreading germs or disease is reduced. From within one's home, much can be done. Keeping in touch with close friends and family, donating money and food to those in need and not hoarding or stockpiling too much are all things one could do to support one's community. Every little thing counts.
— Francheska M-Q, Valley Stream North
Honestly, as boring as it sounds, staying home is the best way we can help against the coronavirus. The second best in my opinion would be spreading the word and encouraging others to wash their hands often and to not go in large groups. Our number one priority should be protecting the elderly and people more vulnerable to getting the disease, or more likely for it to be fatal. If I were to get the virus, my chances of death would be very low, but I would be most worried about accidentally passing on the virus to an elderly person who might not be so lucky. Staying home, clean, and avoiding large groups is the safest and best way for us to help in efforts against the coronavirus.
— Christian Cammack, Hoggard High School In Wilmington, NC
Stay informed.
During this time of crisis, seeking accurate information should remain people's main focus. Reading articles from trusted sources such as the CDC and New York Times rather than sensationalized media that spreads false rumors for attention will improve reactions to this scary situation because it has the potential to reduce panic and allow people to find ways proven to slow the spread of the virus.
— Argelina J., NY
Donate to those in need.
We can help one another during the virus break by doing online donations to people who need it the most, not taking supplies that you know you don't need, and/or offering online support for those who have relatives that have the virus and want someone to talk to. We, as a community, can keep distance and update each other on the constant updating news.
— Marisa Mohan<3, NY
… donate food to food banks or homeless shelters. Food is even more of a necessity right now, so it is crucial that everyone has what they need because some people get their food from school or from work, which isn't available at the moment. Finally, even if we feel we're healthy and we're not afraid to get the Coronavirus, it is very vital to participate in social distancing because it will help society overall.
— Bridget McBride, Glenbard West HS, Glen Ellyn, IL
Encourage positivity.
In my opinion, we should all do our best to help and encourage each other with healthy habits and staying positive. Too many people are worried about the coronavirus. What will happen because of this is more stress and anxiety. In turn, this leads to people stocking up on products and taking resources from other people who need them. As long as we all contribute and help one another, we will be able to keep things under control.
— Mieko, CA
Learn lessons for future preparedness.
I believe that this horrible trouble we are all put into is teaching our younger generations such as me, to be prepared when these unexpected events happen. We can help the elders and take care of them because if we don't prepare next time then we will struggle to survive if the coronavirus becomes a long term thing. This situation is also bringing our communities together, or at least teaching us to. We can learn to share resources that maybe we have to much of. Just a couple days ago, my grandma had ran out of cleaning supplies and she didn't have a working car at the time. My family and I decided to give her some of our extra supplies since we stocked up on so much. I believe that we can definitely use this time to help our minds grow and learn new things.
— Becky Alonso, CA
Things we shouldn't do
"Desperate times call for desperate measures." -Hippocrates This quote describes my opinion of the COVID-19 crisis. Our communities must make sacrifices in order to overcome the trials we are facing. Instead of describing what we should do, I am going to shortly convey examples of what our local communities shouldn't do. We shouldn't panic. Panic causes the nervous system to spark and will create unsettling emotions that will produce nothing helpful for the situation at hand. We shouldn't buy abundant amounts of resources unless instructed to. Please be considerate towards these people because they probably are struggling a lot more than you at the moment. We should be mindful of others. I am not saying we have to interact with everyone (DO NOT DO THAT), but I am saying we should be kind when we do interact.
— Adrianna Waterford, Bloomington, IN
What Story Could This Image Tell?
In our Picture Prompt, " Social Distancing, " we asked students to write memoirs and poems inspired by the illustration above, or tell a short story from the perspective of one of the people pictured. In prose and poetry, they expressed a range of responses to the pandemic , from fear, panic and anxiety to resilience and hope.
Creative short stories
From the perspective of the Binocular guy:
I thought social distancing would be great, no one would bother me or interrupt my work. But actually doing it makes me realize that those things, those pains in my neck that would annoy me, are the things I miss the most. I miss the smell of Phyllis's choking perfume. I miss Michael pacing around the office. I miss the way that Pam would bite her pen when she was focusing. I miss people. Now that I'm alone in my apartment, I hunger for human interaction. I have taken to staring out the window at people walking past and imagining the conversations they have. Oh how I wish to be a part of them, but I can't risk going outside. I thought my window would cure my loneliness, but it has only made it worse. Social distancing has hurt me more than any virus could.
— Andrew B., Abilene
It's another day in the city. Car horns honking, people scurrying over town, and there I am. No, not that person or the other. In the upper left corner. Do you see me? Yes, you found me! The only creature not on a screen. I have never understood why they sit there and look at their own devices. I enjoy sitting on the roof and looking at others. People watching is my favorite, but the only thing that most people are watching is a tiny screen. Everyone is wrapped up in their circumstances. Sick in bed with their computer, walking down the stairs with a device. But I'll be here, waiting for someone to notice me — just the dog on the rooftop.
— Hope Heinrichs, Hoggard High School in Wilmington, NC
Opening to short story for the homeless man:
It's so cold out today. My blanket is the only that is keeping me partially warm. Before today, my HELP sign got me a few dimes. That way I could buy some food. But today, the streets are empty. The only people passing by either have masks covering their face or run past me with their hands full of food and supplies. I wonder what's going on?
— Ariel S., Los Angeles
Cold: That's all he feels as he's reclining on a random door.
Scared: That's what he wants to avoid feeling as he sees people coughing around him.
Alone: That's what he is as he wanders from place to place, looking for somewhere to spend the night.
Worried: That the door's owner might make him leave his only sanctuary.
Pity: That's the emotion he evokes on the few that are brave enough to wander the streets.
Remorse: That's the emotion that the passersby show when they refuse to stop to help.
Cold: That's all he feels as he realizes that he has no one.
— Laura Arbona, Hoggard High School in Wilmington, NC
Memoirs in the time of coronavirus
Trapped. The walls are closing in. Someone coughs from outside, I immediately close the blinds and clorox the window. The television is on loud. The person on the other end of the line of dad's phone is obviously deaf because dad is yelling into our end. In line for the computer, I have been waiting for two hours.
— Allison Coble, Hoggard High School
It all began with just one human. After days there where more and more infected people and everything started to be different. We all thought it isn't that bad and China is the only one who suffers but we were absolutely wrong … Now there are too much cities which are in quarantine and there are about 16 thousand deaths. I'm scared. And I can#t do anything than staying at home and pray. I often watch videos and try to distract myself. When people ask me what has changed I can say: Everything. The human has changed. The human attitude has changed. Just everything. It's not surprising for me if you can't find toilet paper or water. The people are going crazy because of this virus. They know that they can be in danger fast if they just make one false decision. In this time we all have our anxiety. Either we are scared of being infected or we are scared that a loved one is infected.
— jana.hhg, Germany
This pic remind to me that we live in this period. Under from the outbreak of pandemic's coronavirus, we stop to go out in order to avoid each social contact. So, we stay our home every day, all day. Most of the people stop working regularly and they work from home. The schools and other utilities are closed down and remain still open grocery stores and services for essential products. The whole world is in quarantine. Our effort to be uninfected is captured from this pic.
— Joanna, Greece
This photo shows that even in a time where socializing is not advising, humans are naturally social and are still coexisting in this time of distancing. The way the artist drew this made me feel a sense of separation but also togetherness at the same time, which is similar to the way I feel now. We're all living our different lives with different situations and yet, we're all somewhat connected.
— Ella Shynett, Hoggard High School in Wilmington, NC
Its Day 3 of quarantine and its starting to hit. This picture shows us how people are pretty much keeping as much distance away from people as possible. They're still living their lives normally, just alone. But at my house it's anything but normal. Every time I touch a light switch, my mom swoops in and wipes it down with a Clorox wipe. When I have to itch my nose, my mom screams at me. But I know deep down she's just trying to keep me and my sister safe from the virus. She mainly wants to protect my grandma, who is very vulnerable at this time. Its gonna take some time to adjust to this type of living, not seeing friends in person for weeks, or just going to starbucks. But I know that it will all pass in no time and we can go back to living our normal lives. I actually can't wait for school to start for once.
— Dean, Glenbard West Highschool
Stuck inside with nothing to do I'm really bored can't think of anything at all :/. All I can do is homework woohoo Cant see my friends all I can do is call Trying to get it all done before its due With this virus I sadly can't even go to the mall Thinking of you and you and you Can't wait to go back to school and walk the fourth grade hall!
— Isabella V Grade 4, Jefferson Township, NJ
Poem by The Lady Running With Toilet Paper:
TP TP Why do people have to hoard it It's the coronavirus, not diarrhea Don't' jack up the prices, I can't afford it One pack, that's it It's all I could find To those hoarding the toilet paper You make me lose my hope in mankind
As I rush down the vacant street I pass by some stores Some open, some closed As I scramble past the doors No one seems to be coughing But I can feel it in the air A dull creeping paranoia Assembling into a scare
Up the stairs I make sure to not touch anything Don't forget to use your elbows Don't touch the key ring In through the door, drop the TP, wash my hands Wipe down the counter, wipe down the door Make sure to cancel any plans
Sit in solitude Turn on the TV and watch the news All I'm able to think is, "Oh god we're screwed!"
— Ellinor Jonasson, Minnesota
Is social distancing impractical, when we live at such close proximity, drink tea with the neighbors, or buy food from the Deli,
You could choose to be stubborn, and get frustrated from being indoors, or you could be compliant, And watch the birds soar,
In the end it's our choice where we decide to look, The dirty wall to the left, or the canvas on the right,
— Saharsh Satheesh, Collierville High School, Tennessee
Home > History Community Special Collections > Remembering COVID-19 Community Archive > Community Reflections > 21
Community Reflections
My life experience during the covid-19 pandemic.
Melissa Blanco Follow
Document Type
Class Assignment
Publication Date
Affiliation with sacred heart university.
Undergraduate, Class of 2024
My content explains what my life was like during the last seven months of the Covid-19 pandemic and how it affected my life both positively and negatively. It also explains what it was like when I graduated from High School and how I want the future generations to remember the Class of 2020.
Class assignment, Western Civilization (Dr. Marino).
Recommended Citation
Blanco, Melissa, "My Life Experience During the Covid-19 Pandemic" (2020). Community Reflections . 21. https://digitalcommons.sacredheart.edu/covid19-reflections/21
Creative Commons License

Since September 23, 2020
Included in
Higher Education Commons , Virus Diseases Commons
To view the content in your browser, please download Adobe Reader or, alternately, you may Download the file to your hard drive.
NOTE: The latest versions of Adobe Reader do not support viewing PDF files within Firefox on Mac OS and if you are using a modern (Intel) Mac, there is no official plugin for viewing PDF files within the browser window.
Advanced Search
Notify me via email or RSS
Expert Gallery
Collections
Disciplines
Author Corner
SelectedWorks Faculty Guidelines
DigitalCommons@SHU: Nuts & Bolts, Policies & Procedures
Sacred Heart University Library
Home | About | FAQ | My Account | Accessibility Statement
Privacy Copyright

Home > Archives > COVID-19 & Xavier: A Digital Collection > COVID-19 & Xavier: Documents
COVID-19 & Xavier: Documents
This gallery contains documents contributed by Xavier University community members to the COVID-19 & Xavier Digital Collection.
A Class of 2020 Graduating Student's Reflection on COVID-19
This is a document detailing some of the experiences that I (a graduating undergrad of the class of 2020) have undergone during this Coronavirus pandemic. I include in it several points of reflection. Thanks to a class I'm taking, I was prompted to submit this.
Covid-19 Perspective
My perspective on Covid-19.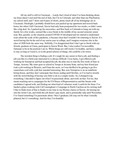 Life in Quarantine as a Graduating Senior
My contribution depicts my experiences with being self-quarantined, and how I've had to reevaluate what my life looks like after graduation now.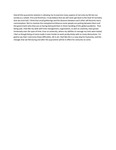 Quarantine Reflection
These are merely some of the thoughts going through my head during these difficult times.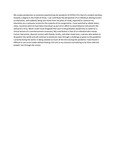 A small excerpt/reflection about my personal experience with covid.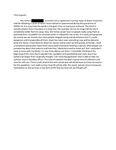 Thoughts during a Pandemic
This is about a small summary of events and a few aspects of life during COVID-19.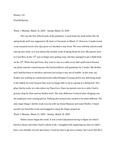 Covid-19 Journal
Jenna Clayworth
This journal describes how the coronavirus changed the rest of my semester.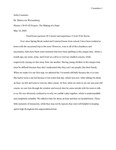 Context and Experience: Covid-19 & Xavier
Sofia Cosentino
For our History Exam, we had to submit four separate essays, and the fourth essay must include a submission to this page. The submission had to have standards, and I chose to write about "Instances of social distancing; or moments of connection while in isolation."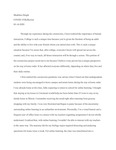 COVID-19 PR Reflection
Madeline Dingle
A reflection from coming home after the stay at home orders were issued. This includes my experience with online learning as a Biology Major and training as an athlete.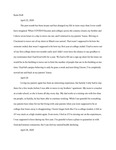 COVID19 Journal
Journal depicting my experiences as a college student during the COVID19 virus.
My Experience During COVID-19
Robert Goldsberry
This short essay describes what it has been like for me living as a student during COVID.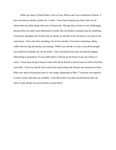 My Life During Quarantine
Emily Helms
This reflection explores what my life is like during the quarantine and Covid-19.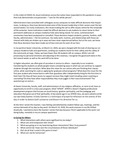 JASPA Blog Post
Ashley Henkes
Ashley Henkes wrote the JASPA blog post as a way to encourage and inspire professionals at Jesuit Institutions specifically during COVID-19. This was published in the April 2020 Jaspa Newsletter.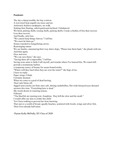 Pandemic (A Poem)
Payton Kelly-McNally
This poem conveys some of the helpless feelings I (and many of us) feel in these days of uncertainty.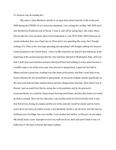 What's going on in 2020
Alex Masferrer
This is an open letter describing what life is like in 2020 for the average person with everything going on with the pandemic, I am writing it in a way people from 100 years from now will be able to understand what life was like today in 2020.
Physics Department : message to students
Jonathan Morris
This is a document sent to all majors within the physics department to give them a sense of what we were aiming for during remote learning. We hope it gives them purpose, hope, and understanding of all of our roles. The people mentioned by name are Dennis Tierney (building manager of Lindner Hall) and Marca Kasselmann (administrative assistant for physics and chemistry) both of whom our majors know well.
Isolated With Virus at Home
David Ongkiko
My contribution is explaining my experiences with the COVID-19 pandemic and how it is affecting the way I am doing things today.
My COVID-19 Journal
Mikayla Roma
This is my short journal for some of the time I was in quarantine during the 2020 Coronavirus pandemic. It was a very unique and interesting time, and I'm grateful that I had the opportunity to write down my thoughts as I was going through it so I can look back on it in the future to see exactly what I was thinking.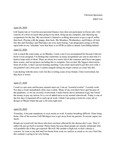 Michigan Student and Worker
Christian Spearman
This is a brief look into the life of a college student and worker during a global pandemic. His mother is high risk to the virus and he and his father work with the public everyday.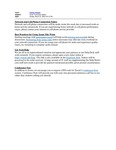 Xavier Technology Update
Xavier University (Cincinnati, Ohio). Division of Information Technologies
Xavier technology update sent to campus community regarding work-from-home and remote learning tools and resources.
Advanced Search
Notify me via email or RSS
Collections
Disciplines
Guidelines for Submission

Home | About | FAQ | My Account | Accessibility Statement
Privacy Copyright
Cookie banner
We use cookies and other tracking technologies to improve your browsing experience on our site, show personalized content and targeted ads, analyze site traffic, and understand where our audiences come from. To learn more or opt-out, read our Cookie Policy . Please also read our Privacy Notice and Terms of Use , which became effective December 20, 2019.
By choosing I Accept , you consent to our use of cookies and other tracking technologies.
Site search
Israel-Hamas war
Supreme Court
Open enrollment
Elder care crisis
Living better
All explainers
Future Perfect
Filed under:
Read these 12 moving essays about life during coronavirus
Artists, novelists, critics, and essayists are writing the first draft of history.
Share this story
Share this on Facebook
Share this on Twitter
Share All sharing options
Share All sharing options for: Read these 12 moving essays about life during coronavirus
The world is grappling with an invisible, deadly enemy, trying to understand how to live with the threat posed by a virus . For some writers, the only way forward is to put pen to paper, trying to conceptualize and document what it feels like to continue living as countries are under lockdown and regular life seems to have ground to a halt.
So as the coronavirus pandemic has stretched around the world, it's sparked a crop of diary entries and essays that describe how life has changed. Novelists, critics, artists, and journalists have put words to the feelings many are experiencing. The result is a first draft of how we'll someday remember this time, filled with uncertainty and pain and fear as well as small moments of hope and humanity.
At the New York Review of Books, Ali Bhutto writes that in Karachi, Pakistan, the government-imposed curfew due to the virus is "eerily reminiscent of past military clampdowns":
Beneath the quiet calm lies a sense that society has been unhinged and that the usual rules no longer apply. Small groups of pedestrians look on from the shadows, like an audience watching a spectacle slowly unfolding. People pause on street corners and in the shade of trees, under the watchful gaze of the paramilitary forces and the police.
His essay concludes with the sobering note that "in the minds of many, Covid-19 is just another life-threatening hazard in a city that stumbles from one crisis to another."
Writing from Chattanooga, novelist Jamie Quatro documents the mixed ways her neighbors have been responding to the threat, and the frustration of conflicting direction, or no direction at all, from local, state, and federal leaders:
Whiplash, trying to keep up with who's ordering what. We're already experiencing enough chaos without this back-and-forth. Why didn't the federal government issue a nationwide shelter-in-place at the get-go, the way other countries did? What happens when one state's shelter-in-place ends, while others continue? Do states still under quarantine close their borders? We are still one nation, not fifty individual countries. Right?
Award-winning photojournalist Alessio Mamo, quarantined with his partner Marta in Sicily after she tested positive for the virus, accompanies his photographs in the Guardian of their confinement with a reflection on being confined :
The doctors asked me to take a second test, but again I tested negative. Perhaps I'm immune? The days dragged on in my apartment, in black and white, like my photos. Sometimes we tried to smile, imagining that I was asymptomatic, because I was the virus. Our smiles seemed to bring good news. My mother left hospital, but I won't be able to see her for weeks. Marta started breathing well again, and so did I. I would have liked to photograph my country in the midst of this emergency, the battles that the doctors wage on the frontline, the hospitals pushed to their limits, Italy on its knees fighting an invisible enemy. That enemy, a day in March, knocked on my door instead.
In the New York Times Magazine, deputy editor Jessica Lustig writes with devastating clarity about her family's life in Brooklyn while her husband battled the virus, weeks before most people began taking the threat seriously:
At the door of the clinic, we stand looking out at two older women chatting outside the doorway, oblivious. Do I wave them away? Call out that they should get far away, go home, wash their hands, stay inside? Instead we just stand there, awkwardly, until they move on. Only then do we step outside to begin the long three-block walk home. I point out the early magnolia, the forsythia. T says he is cold. The untrimmed hairs on his neck, under his beard, are white. The few people walking past us on the sidewalk don't know that we are visitors from the future. A vision, a premonition, a walking visitation. This will be them: Either T, in the mask, or — if they're lucky — me, tending to him.
Essayist Leslie Jamison writes in the New York Review of Books about being shut away alone in her New York City apartment with her 2-year-old daughter since she became sick:
The virus. Its sinewy, intimate name. What does it feel like in my body today? Shivering under blankets. A hot itch behind the eyes. Three sweatshirts in the middle of the day. My daughter trying to pull another blanket over my body with her tiny arms. An ache in the muscles that somehow makes it hard to lie still. This loss of taste has become a kind of sensory quarantine. It's as if the quarantine keeps inching closer and closer to my insides. First I lost the touch of other bodies; then I lost the air; now I've lost the taste of bananas. Nothing about any of these losses is particularly unique. I've made a schedule so I won't go insane with the toddler. Five days ago, I wrote Walk/Adventure! on it, next to a cut-out illustration of a tiger—as if we'd see tigers on our walks. It was good to keep possibility alive.
At Literary Hub, novelist Heidi Pitlor writes about the elastic nature of time during her family's quarantine in Massachusetts:
During a shutdown, the things that mark our days—commuting to work, sending our kids to school, having a drink with friends—vanish and time takes on a flat, seamless quality. Without some self-imposed structure, it's easy to feel a little untethered. A friend recently posted on Facebook: "For those who have lost track, today is Blursday the fortyteenth of Maprilay." ... Giving shape to time is especially important now, when the future is so shapeless. We do not know whether the virus will continue to rage for weeks or months or, lord help us, on and off for years. We do not know when we will feel safe again. And so many of us, minus those who are gifted at compartmentalization or denial, remain largely captive to fear. We may stay this way if we do not create at least the illusion of movement in our lives, our long days spent with ourselves or partners or families.
Novelist Lauren Groff writes at the New York Review of Books about trying to escape the prison of her fears while sequestered at home in Gainesville, Florida:
Some people have imaginations sparked only by what they can see; I blame this blinkered empiricism for the parks overwhelmed with people, the bars, until a few nights ago, thickly thronged. My imagination is the opposite. I fear everything invisible to me. From the enclosure of my house, I am afraid of the suffering that isn't present before me, the people running out of money and food or drowning in the fluid in their lungs, the deaths of health-care workers now growing ill while performing their duties. I fear the federal government, which the right wing has so—intentionally—weakened that not only is it insufficient to help its people, it is actively standing in help's way. I fear we won't sufficiently punish the right. I fear leaving the house and spreading the disease. I fear what this time of fear is doing to my children, their imaginations, and their souls.
At ArtForum , Berlin-based critic and writer Kristian Vistrup Madsen reflects on martinis, melancholia, and Finnish artist Jaakko Pallasvuo's 2018 graphic novel Retreat , in which three young people exile themselves in the woods:
In melancholia, the shape of what is ending, and its temporality, is sprawling and incomprehensible. The ambivalence makes it hard to bear. The world of Retreat is rendered in lush pink and purple watercolors, which dissolve into wild and messy abstractions. In apocalypse, the divisions established in genesis bleed back out. My own Corona-retreat is similarly soft, color-field like, each day a blurred succession of quarantinis, YouTube–yoga, and televized press conferences. As restrictions mount, so does abstraction. For now, I'm still rooting for love to save the world.
At the Paris Review , Matt Levin writes about reading Virginia Woolf's novel The Waves during quarantine:
A retreat, a quarantine, a sickness—they simultaneously distort and clarify, curtail and expand. It is an ideal state in which to read literature with a reputation for difficulty and inaccessibility, those hermetic books shorn of the handholds of conventional plot or characterization or description. A novel like Virginia Woolf's The Waves is perfect for the state of interiority induced by quarantine—a story of three men and three women, meeting after the death of a mutual friend, told entirely in the overlapping internal monologues of the six, interspersed only with sections of pure, achingly beautiful descriptions of the natural world, a day's procession and recession of light and waves. The novel is, in my mind's eye, a perfectly spherical object. It is translucent and shimmering and infinitely fragile, prone to shatter at the slightest disturbance. It is not a book that can be read in snatches on the subway—it demands total absorption. Though it revels in a stark emotional nakedness, the book remains aloof, remote in its own deep self-absorption.
In an essay for the Financial Times, novelist Arundhati Roy writes with anger about Indian Prime Minister Narendra Modi's anemic response to the threat, but also offers a glimmer of hope for the future:
Historically, pandemics have forced humans to break with the past and imagine their world anew. This one is no different. It is a portal, a gateway between one world and the next. We can choose to walk through it, dragging the carcasses of our prejudice and hatred, our avarice, our data banks and dead ideas, our dead rivers and smoky skies behind us. Or we can walk through lightly, with little luggage, ready to imagine another world. And ready to fight for it.
From Boston, Nora Caplan-Bricker writes in The Point about the strange contraction of space under quarantine, in which a friend in Beirut is as close as the one around the corner in the same city:
It's a nice illusion—nice to feel like we're in it together, even if my real world has shrunk to one person, my husband, who sits with his laptop in the other room. It's nice in the same way as reading those essays that reframe social distancing as solidarity. "We must begin to see the negative space as clearly as the positive, to know what we don't do is also brilliant and full of love," the poet Anne Boyer wrote on March 10th, the day that Massachusetts declared a state of emergency. If you squint, you could almost make sense of this quarantine as an effort to flatten, along with the curve, the distinctions we make between our bonds with others. Right now, I care for my neighbor in the same way I demonstrate love for my mother: in all instances, I stay away. And in moments this month, I have loved strangers with an intensity that is new to me. On March 14th, the Saturday night after the end of life as we knew it, I went out with my dog and found the street silent: no lines for restaurants, no children on bicycles, no couples strolling with little cups of ice cream. It had taken the combined will of thousands of people to deliver such a sudden and complete emptiness. I felt so grateful, and so bereft.
And on his own website, musician and artist David Byrne writes about rediscovering the value of working for collective good , saying that "what is happening now is an opportunity to learn how to change our behavior":
In emergencies, citizens can suddenly cooperate and collaborate. Change can happen. We're going to need to work together as the effects of climate change ramp up. In order for capitalism to survive in any form, we will have to be a little more socialist. Here is an opportunity for us to see things differently — to see that we really are all connected — and adjust our behavior accordingly. Are we willing to do this? Is this moment an opportunity to see how truly interdependent we all are? To live in a world that is different and better than the one we live in now? We might be too far down the road to test every asymptomatic person, but a change in our mindsets, in how we view our neighbors, could lay the groundwork for the collective action we'll need to deal with other global crises. The time to see how connected we all are is now.
The portrait these writers paint of a world under quarantine is multifaceted. Our worlds have contracted to the confines of our homes, and yet in some ways we're more connected than ever to one another. We feel fear and boredom, anger and gratitude, frustration and strange peace. Uncertainty drives us to find metaphors and images that will let us wrap our minds around what is happening.
Yet there's no single "what" that is happening. Everyone is contending with the pandemic and its effects from different places and in different ways. Reading others' experiences — even the most frightening ones — can help alleviate the loneliness and dread, a little, and remind us that what we're going through is both unique and shared by all.
Will you support Vox's explanatory journalism?
Most news outlets make their money through advertising or subscriptions. But when it comes to what we're trying to do at Vox, there are a couple reasons that we can't rely only on ads and subscriptions to keep the lights on. First, advertising dollars go up and down with the economy. We often only know a few months out what our advertising revenue will be, which makes it hard to plan ahead. Second, we're not in the subscriptions business. Vox is here to help everyone understand the complex issues shaping the world — not just the people who can afford to pay for a subscription. We believe that's an important part of building a more equal society. We can't do that if we have a paywall. That's why we also turn to you, our readers, to help us keep Vox free. If you also believe that everyone deserves access to trusted high-quality information, will you make a gift to Vox today?
We accept credit card, Apple Pay, and Google Pay. You can also contribute via
Next Up In Culture
Sign up for the newsletter sentences.
The day's most important news stories, explained in your inbox.
Thanks for signing up!
Check your inbox for a welcome email.
Oops. Something went wrong. Please enter a valid email and try again.
Biden's new plan for student loan relief, explained
Julia Child, the natural gas industry's most famous influencer
The Supreme Court will hear a case that could effectively legalize automatic weapons
Hezbollah's role in the Israel-Hamas war, explained
Gen V was always much more than a Boys spinoff. Its season finale proved that.
Sam Bankman-Fried's trial pulled back the curtain on crypto
Select Page
My Life During Quarantine in a Pandemic
Posted by Nathaly Diaz | Feb 5, 2021 | Education
'Another thing about being in quarantine, it gets you thinking about, well, everything.'
Editor's note: This is the sixth reflective essay in a series on the pandemic and quarantine by Desert Sands Unified School District senior representatives to the Board of Education. Each student is a contributing member of the school board and participates in an advisory council to the superintendent .
Personally, my life during quarantine has been a rollercoaster. Every day comes with new and different experiences. My day usually starts off with waking up for the required Zoom call, then I feed all my pets and take my bearded dragon Mushu outside for a little sunlight. I go back inside and enjoy breakfast with my parents and older brother and then go to my next class. When that class has finished I either do chores or homework. Depending on the day, I either go to my last class or continue to do homework. After completing my homework for the day, I relax and enjoy my free time by listening to music or talking to friends.
On weekends, I most likely sleep in because I usually work in the afternoons. Work is entertaining because two of my friends work with me and we keep each other's spirits high, even when there are dull customers. If I'm not working, I'm either watching anime, enjoying music, spending time with friends, or singing.
Other than that, my life right now is just a loop. Keeping up with day to day issues is a real struggle though. You always have to keep in mind to be careful around family, friends, and everyone and everything around you because of Covid. In my opinion, the whole state should close any unnecessary stores to reduce the spread of Covid. The question is, is it worth it? My answer, No. But there's really nothing you can do about it so you just have to let it slide.
Summit-Horizon
Another thing about being in quarantine, it gets you thinking about, well, everything. You think about where you are now, or how you are now, and it gets you thinking about your future, life around you, anything and everything that affects you. For example, the environment. I started to think about how much pollution there is the world. We're constantly polluting and yet hardly anyone seems to care anymore. The effects of that pollution are causing animals to die because of our mess that we keep leaving behind. There are many environmentalist groups out there that take trash and recycling of any kind and they can make it into something new or turn it into raw energy. These thoughts lead me to believe that people care less and less if our planet becomes this giant ball of trash. That is just one of the many thoughts I've had amongst quarantine.
Other than those thoughts and the constant loop we´re going through, some things have changed in my life. One of those things being that my best friend moved away, which was really hard at first but it just passed by with little fanfare. Along with my birthday, which was a small group, but I made the best of what it could be. It is what we all do during this time, we try and make the best of any of our situations.
It is what all of our lives have become during quarantine.
Image Sources
Summit-Horizon: DSUSD
Nathaly Diaz: DSUSD
About The Author
Nathaly Diaz
Nathaly Diaz is a DSUSD student board member representing Summit High School.
Related Posts
COD Receives $900K Grant to Explore Planet Mars
November 2, 2023
Pleas to Reinstate Bárzaga Flawed, Director
October 30, 2023
Tech Startup Partners with World Literacy Group
October 25, 2023
LeAnn Rimes to Headline Stepping Out at COD
October 20, 2023
Right Sidebar Ad – Hero Content Ad
Recent Posts
Photo Contest Highlights 60th Anniversary of DHS
Assault with Deadly Weapon in Cathedral City
Palm Desert Robbery Suspects Nabbed
Agua Caliente Casino Cathedral City Sets Bash
Google AdSense Code
Get the latest delivered right to your inbox!
This is our online store to order advertising products and/or make a donation to support our news. Dismiss
We use cookies to enhance our website for you. Proceed if you agree to this policy or learn more about it.
Essay Database >
Essays Examples >
Essay Topics
Essays on Quarantine
42 samples on this topic
Crafting a bunch of Quarantine papers is an implicit part of modern studying, be it in high-school, college, or university. If you can do that unassisted, that's just awesome; yet, other learners might not be that savvy, as Quarantine writing can be quite laborious. The database of free sample Quarantine papers presented below was assembled in order to help lagging learners rise up to the challenge.
On the one hand, Quarantine essays we showcase here precisely demonstrate how a really remarkable academic piece of writing should be developed. On the other hand, upon your demand and for a fair cost, a competent essay helper with the relevant academic background can put together a high-quality paper model on Quarantine from scratch.
Good Research Paper On The Ebola Virus
Introduction
A-Level Essay On Public Health For Free Use
Question One: Quarantine and Isolation
Free Written Assignment 2 Essay Example
Good essay on rfk's thirteen days, free public health management essay example.
WHAT ARE THE MOST IMPORTANT CONTRIBUTIONS TO IMPROVING HEALTH OF THE PUBLIC THAT PUBLIC HEALTH ADMINISTRATION MAKES TODAY?
Should Medical Misdiagnosis Be Considered To Be A Crime Course Work Examples
Foreign intelligence surveillance act essay sample.
- What does the USA PATRIOT Act permit with regard to the surveillance of suspected terrorists? Based on past experiences and ongoing public debate, what public criticism might arise if I speak out in favor of increasing the use of surveillance?
Course Work On Sars Epidemiology And Transmission
Severe acute respiratory syndrome (SARS) is an infectious disease caused by SARS corona virus (SARS-CoV). It is a dangerous, not well understood, and easy to transmit disease. Its most dangerous features are that SARS outbreaks occur within the hospital setting, it can be deadly, and has no definitive set of symptoms. There is a distinct probability of another global outbreak of SARS.
Free Essay About Public Health In The United States
Covid-19 essay sample: should we be wearing masks during the pandemic.
This is just one essay on coronavirus from the vast collection carefully curated by Wow Essays. This example is here for academic purposes only. For medical information, turn to the official Health Care resources!
COVID-19, or coronavirus disease, is a highly infectious disease caused by the novel (newly discovered) virus of the Corona family. The first cases were registered in the Chinese city of Wuhan late in 2019 (hence the "19" in the name), but soon through human-to-human transmission, the virus spread globally causing the pandemic.
Barney Miller Essay Example
Pro-choice abortion argumentative essays example.
[Class Title]
Sumatran Orangutan And Palm Oil Research Paper Example
Ebola research papers example, good research paper about ebola, example of epidemics of sars and ebola essay, research paper on the affordable care act and african americans.
Introduction The concept of a 'right to health' has been strongly emotive and politically charged in the United States. The politics of health have evolved in the United States in fits and starts. Political settings and the influence of organized groupings such as the American Medical Association and the American Association of Labor Legislation have played a major role in the evolution of the concept of the right to health.
Historical Background
Free Recovery Plan Of Utah Prairie Dog (Cynomys Parvidens) Term Paper Example
Public administration essays example, research paper on ebola virus: implications to the human body and society, public health essay, good example of book review on the hot zone.
The Hot Zone, 3rd ed. (Electronic Version)
West African Children Orphaned By Ebola Essays Examples
Alien (1979) movie reviews example, good essay on history in art, the hot zone book reviews examples.
Book Review of
Good Essay About History Of Disease Surveillance
Free disease transmission and causation essay sample, good essay on coca-cola, free essay on incident action plan of public information officer in response to bioterrorism threat, an evaluation of the effectiveness of state/ federal research paper example.
Research Paper: Quarantine
quarantine laws in disease control
Background/ Literature Review - Evaluation of ancient and modern quarantine laws of communicable diseases control.
- Analysis of ethical, legal, and sociological aspects of disease control methods including isolation and quarantine. - Evaluation of quarantine and isolation laws in bioterrorism preparedness and response
Example Of Reply Forum Essay
Forum 4:- Epidemic vs. Pandemic
Free Research Paper On Surveillance Systems For Severe Acute Respiratory Syndrome (Sars)
Jfk and the cuban missile crisis case study examples.
JFK and the Cuban Missile Crisis
The Cuban missile crisis was the gravest "clash" for the duration of the cold war, the Soviet Union and the United Sates of America came dangerously close to dreadful confrontation when the USSR in an extraordinary hazardous move had begun concealed effort to establish a chief offensive military presence in Cuba in 19621. This potentially outrageous move by the Soviet's brought the policy makers of both countries to a seriously question their use of military force and diplomacy.
A Recent E-Commerce Threat Research Paper Examples
E-Business Security
Free Essay On History Of The H1N1 Virus
Free research proposal on the use and limitation of quarantine.
The following paper is aimed at studying and intercepting the laws governing quarantine. Even though formulated for the benefit of the masses, quarantine has been under scanner because of its misuse concerning prejudice against particular sect, religion, ethnicity etc. The paper has been written with an open mind and aims to understand the underlying benefits of quarantine and how its successful implementation will benefit human race in general.
Example Of Case Study On Ethics In Healthcare
Ethics in Healthcare
The Struggle For Fulfillment In The Plague By Albert Camus Research Paper Example
Example of multiple work focus for ending term final paper essay.
Writing as Social Therapy: Camus' The Plague and Vergil's Aeneid
275 words = 1 page double-spaced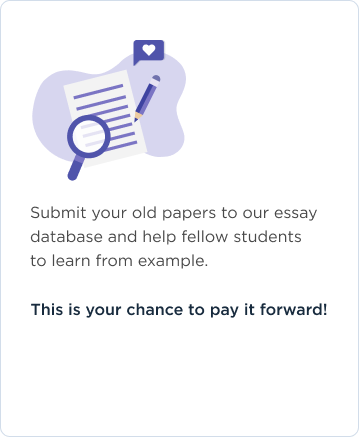 Password recovery email has been sent to [email protected]
Use your new password to log in
You are not register!
By clicking Register, you agree to our Terms of Service and that you have read our Privacy Policy .
Now you can download documents directly to your device!
Check your email! An email with your password has already been sent to you! Now you can download documents directly to your device.
or Use the QR code to Save this Paper to Your Phone
The sample is NOT original!
Short on a deadline?
Don't waste time. Get help with 11% off using code - GETWOWED
No, thanks! I'm fine with missing my deadline
Free Paper Writer >
Free Essay Examples >
Good Essay Topics
Free Essays on Quarantine to Get Inspired & Learn by Example
WePapers.com proudly presents an open-access collection of free essays on Quarantine meant to show students what decent academic papers of various types look like, be it in high school, college, or university. Skim this samples collection, spot an essay about Quarantine that fits your demands, and use it as a prototype to follow while crafting your own piece. Expectedly, thanks to having vivid Quarantine essay examples in front of you, you will be able to complete your assignment much faster and at a higher level.
Yet, assistance WePapers.com is prone to give to Quarantine students is not limited to displaying free samples only – it also includes effective writing assistance tools like topic generator, how-to writing guides, and interesting blog posts. Moreover, upon your request, our in-house writers can also pen a unique Quarantine essay sample tailored to your peculiar demands so that you could breeze through writing your own outstanding piece!
We use cookies to improve your experience with our site. Please accept before continuing or read our cookie policy here .
Wait, have you seen our prices?
College of Law
Iowa law announcements.
This page will be used to share announcements for the College of Law community. If you have an announcement to add to the page, please contact [email protected] .
Announcements by Department
Admissions office, courses and curriculum.
For fall 2023 information, please check out Exam Information on the Current Students page. 
Financial Aid
Max by accesslex®.
1L Students – Financial Foundations
2L Students – Crafting Your Legal Career
3L Students – Life After Law School
And don't forget to attend any MAX personal finance webinars that look interesting to you for additional entries. Good luck in the upcoming drawing!
Outside Scholarship Opportunities
The $10,000 Mark T. Banner Scholarship
This scholarship is part of The Richard Linn American Inn of Court's commitment to fostering the development of intellectual property lawyers of high ethics, civility and professionalism, and especially those from diverse backgrounds.
The recipient of the scholarship receives $10,000 to be applied to their legal education. This scholarship is available to law students who have entered into a JD program at an ABA-accredited law school in the United States and who will continue in that program through at least the Fall 2024 semester. For more information about the criteria, see their website:   https://www.linninn.org/Pages/scholarship.shtml
Applications need to be submitted by  December 1, 2023 . The application is available on the Linn Inn of Court's website at  https://www.linninn.org/Pages/scholarship.shtml
Human Resources
Field placement program.
The Field Placement Program offers students the opportunity to earn 6-14 credits (experiential) by working in nonprofit organizations, government offices, judicial chambers, and certain corporate counsel offices.  During the school year, students must complete at least 14 hours per week of field work during the semester and participate in a field placement seminar course.  The law school has pre-arranged field placements with various partners in Iowa; students may also apply for legal internships away from the law school. Local, pre-approved placements are currently on 12Twenty and more are coming. First round deadlines were Tuesday, October 24, 2023, but placements will continue to accept applications on a rolling basis .  Students must secure and enroll in the Field Placement Program by January 3 .  Before submitting applications, make an appointment ( https://calendly.com/jttai ) and meet with Prof. June Tai to discuss your goals, interests, and proposed class schedule.  Prof. Tai reviews and approves all placements prior to enrollment and enrollment is done by the Registrar (not by the student through MyUI).
Student Organizations
🍳  submit your recipe for the law school collaborative cookbook 🍜.
Submission Deadline: November 15
Send Recipes To: [email protected]
Interested or Have Questions? Reach out to any of the listed organizations.
Student Resources
Academic success.
Tuesday Talk About It:  Tuesday, November 7 , at 12:35 p.m. The topic is Tackling an Essay Exam for a Touchdown.   Lunch this week is Z'Marik's. Click here to RSVP to guarantee there will be enough lunch for everyone:   https://tinyurl.com/NovTuesTalk  
Writing Workshop: You might be thinking about how to finish your final memo assignment. We're here to help! We are sponsoring a writing workshop on November 8 from 6-9 p.m. in the Student Lounge. Come for the camaraderie; short, fun, legal writing presentations; dinner; and to have your questions answered.  Fun!  
Writing Center
Food Pantry at Iowa
The Food Pantry at Iowa (located in the Iowa Memorial Union) provides free, nutritious food and basic necessities for University of Iowa students, graduate and professional students, postdocs, staff, and faculty. Food accessibility and affordability is important for college students to survive, maintain a healthy lifestyle, and to concentrate in classes.  See our FAQs .
​​​​​​​Holiday Food Pantry Hours: