In order to continue enjoying our site, we ask that you confirm your identity as a human. Thank you very much for your cooperation.
High School Discussion Questions: Romeo and Juliet
Compare and contrast.
Study the characters Benvolio and Mercutio, including the meaning behind their names. What are the differences in their functions, words, and fates in the play?
Romeo and Juliet is Shakespeare's first tragic love story, being written about 1594. Examine Antony and Cleopatra, written about 1607 and another passionate story that ends in a double suicide. How do they relate to each other? How has Shakespeare changed as a writer in thirteen years?
Watch the movie West Side Story, 1961. How do changes in the character's relationships (i.e. Maria and Bernardo being close siblings instead of cousins and Riff living with Tony's family) and the added problems (i.e. ethnic relations) affect the meaning and feel­ing of the story?
At what point in the story did things begin to go wrong? Whose fault was this? Discuss how the choices of the following characters affected the outcome of the play: Romeo, Juliet, Friar Lawrence, Mercutio, Lord Capulet, Tybalt.
Were Romeo and Juliet really in love? Romeo only first caught sight of Juliet about an hour or two before they decided to get married; they had only spoken for at most ten minutes. Was their love as Juliet said, "too rash, too unadvised, to sudden"? Can love at first sight be true love?
The cause of the "ancient grudge" between the Montagues and the Capulets is never explained. Why do you think Shakespeare chose not to tell us? What do you think might have been the cause? What do you think would have happened had Romeo and Juliet gone to their parents and explained their love and asked their families to work out their differences?
Read the balcony scene of Act 2 Scene 2. Who is in control of this conversation, Romeo or Juliet? Look for other examples in the text to support your idea of who is the stronger character.
In Act 3 Scene 1 who is really responsible for Mercutio's death: Mercutio, who provoked the fight, Tybalt who stabbed him, or Romeo who got between them? How would you stage this as a director?
In the Prologue the audience is told how the story will end, "a pair of star-crossed lovers take their life." Does knowing the ending change our reactions as we watch or read the play?
Shakespeare's World
In 1582 at the age of eighteen, Shakespeare married a woman who was several years older than him. She gave birth to a child seven months later. Assuming Shakespeare had per­sonal experience with young and passionate love, what does this play say about his later attitude about twelve years later when he wrote the play?
In one of the earliest manuscripts of Romeo and Juliet someone wrote enter Will Kemp instead of enter Peter in Act 4 Scene 5. William Kemp was a popular comedic actor in Shakespeare's troupe, the Lord Chamberlain's Men. What does this tell us about Shakespeare's writing process? How would writing for specific actors affect the types ofcharacters he wrote?
How to you think the actors, all male, would have overcome the challenges of perform­ing this very dramatic script to a widely diverse audience (some very rich and some very poor), in the middle of the day, with no special effects? What would they have to do to keep their attention? How does Shakespeare's arrangement of the action help?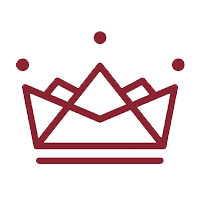 The Greenshow
A Midsummer Night's Dream
June 22 - September 9, 2023
Engelstad Shakespeare Theatre
July 15 - October 7, 2023
Eileen and Allen Anes Studio Theatre
Timon of Athens
July 14 - October 7, 2023
The Play That Goes Wrong
June 30 - October 7, 2023
Randall L. Jones Theatre
Romeo and Juliet
June 21 - September 8, 2023
A Raisin in the Sun
June 23 - September 8, 2023
Jane Austen's Emma The Musical
June 22 - October 7, 2023
Summer Reading
Quarter 1 Syllabus
Quarter 2 Syllabus
Quarter 3 Syllabus
Quarter 4 Syllabus
Romeo and Juliet Act II Study Guide
Literary Terms Define each term and provide examples from the play of the following terms:
double entrende imagery irony dramatic irony situational irony verbal irony monologue oxymoron personification soliloquy
Questions Answer the questions according to the developments in the play Scene 1: 1. What does Mercutio say about "blind love"? Scene 2: 2. When Juliet appears on her balcony, what does Romeo compare her to? 3. Unaware of his presence, what does Juliet ask Romeo to say? 4. In a sentence or two, explain what Juliet says about names. 5. Why is Juliet embarrassed? 6. Juliet is going to send someone to Romeo on the following day for what purpose? Scene 3: 7. What has friar Laurence been out gathering in his basket? 8. When Friar Laurence sees Romeo, what comment does Friar Laurence make about seeing Romeo so early in the morning? 9. What does Friar Laurence mean when he says to Romeo, "Young men's love then lies not truly in their hearts, but in their eyes? 10. Friar Laurence agrees to perform the marriage ceremony for Romeo and Juliet for what reason? Scene 4: 11. What is the nurse saying to Romeo in lines 157 – 163? 12. How is Juliet to arrange to meet Romeo? Scene 5: 13. How is the nurse behaving that is frustrating to Juliet? Scene 6: 14. What does Friar Laurence mean when he says, "Therefore, love moderately;
Quotes Indicate who is expressing the indicated quote, what scene the quote is from and the significance of the quote according to the play.
"He jests at scars that never felt a wound."
"What's in a name? That which we call a rose by any other word would smell as sweet."
"O, swear not by the moon, th' inconstant moon, That monthly changes in her circled orb, Lest that thy love prove likewise variable."
"The earth that's nature's mother is her tomb; What is her burying grave, that is her womb; And from her womb of divers kind."
"Within the infant rind of this weak flower, poison hath residence and medicine power."
"Young men's hearts then lies not truly in their hearts, but in their eyes."
"Yet I should kill thee with much cherishing. Good night, good night. Parting is such sweet sorrow that I shall say "Good night" till it be morrow."