Essay on Social Media – Boon or Bane
Social Media gives us the chance of sharing information and is a way of connectivity. It has not only attracted many of also, became a big source of entertainment. Many people love spending time on social media and many don't. Some become rags to riches and some face vice versa. This creates two ideologies about social media which say the boon and the bane. Social media can be a good platform for many but, at the same time, it has its own cons too.
Short and Long Essay on Social Media – Boon or Bane in English
Here are variety of essays that mention the pros and cons of social media.
10 Lines Essay on Social Media – Boon or Bane (100 – 120 Words)
1) Social media are tools using which users can share their pictures, views, thoughts, etc.
2) It is a great platform to keep everyone virtually connected.
3) Twitter, Facebook, Snapchat, YouTube, WhatsApp, etc are some social media platforms.
4) In 1997, Six Degrees was launched as the very first social networking site.
5) Social media is good way to keep entertained.
6) It keeps you updated with what's going in the world.
7) With social media, distance is just a word as we can virtually connect to anyone.
8) Spending much more time on social media is injurious to your health.
9) People can easily be the victim of social frauds and crimes.
10) Social media separates you from reality.
Short Essay on Social Media – Boon or Bane (200 – 250 Words)
Social media is a name that is everyone aware of. In simple words, we can define social media as a platform that allows users to share photos, videos, texts or communicate through messages or calls. A lot of exciting features are available on social media due to which people especially the young generations are more attracted towards it.
In 1997, the first social media platform by the name Six Degrees was launched; gradually other platforms came into existence. Some famous social media platforms that encounter a large number of users today are Instagram, Facebook, WhatsApp, Twitter, etc.
Social media is a great way of entertainment, more than half of its users are here for the same purpose. Others can use it as a source of information. News in social media is spread like fire. Moreover, social media is a boon for business purposes. One can promote its product or service on social media in an effective way. Apart from these, today people from different places can connect with each other. This is possible only because of social media.
But social media is also a great source of spreading fake news. People are now addicted to social media which in turn can affect their health. Cybercrimes, online bullying, security, and privacy issues represent its dark side.
Long Essay on Social Media: Boon or Bane (1500 Words)
Introduction
Social media is a vital part of our lives and it can be understood in such a way that an average person spends around 2 and a half hours on social media per day. Currently, the social media population is around 4 billion who are active. From Facebook to Instagram, social media has its roots.
People get so much indulged in this that they forget many things. However, some people use it in such a way that it can be used to grow businesses and share information. Social Media has also turned out to be one of the platforms that give people the opportunity to grow in a big way. People gain popularity and become influencers. This inspires many people to get popular and promote products. It is indeed requirements in today's era that how people are utilizing social media.
What is Social Media?
While talking about the definition of social media, we can get many social media definitions and everyone has their own. Social Media is basically a web-based platform that allows people, join, communicate, and share their ideas, thoughts and beliefs. The forms of sharing can include texts, images and videos. People who are on social media are called users. The way of sharing is known as posts.
People from different parts of the world come on social media and connects with each other in order to understand other people's cultures and ways of living. Users have the access to see what they want to see and raise the issue of whatever happening around the globe. There are considerably many types of social media platforms according to usage. Among all of them, 4 are majorly talked and discussed and they are mentioned below-
Social Networking Sites, which allow to post in texts, photos and videos.
Image sharing – These sites allow users to share images and sometimes message.
Video Sharing – They are meant to upload and post video contents as YouTube does.
Blogging – Users post hefty content giving opinions or explaining texts with a touch of graphics.
A Brief History of Social Media
Social Media has now billions of users. But the things were not as we see them today. Social Media however gained popularity in past few years and it has some past. From the beginning, people were unaware of what actually is social media. To make friends and connect people with each other a platform called Six Degrees. It allowed users to create profiles and make friends. It was launched in the year 1997 and shut down in 2001.
Following the footsteps of Six Degrees, Freindster came out in the market in the year 2002. 2002 noticed the launches of LinkedIn and MySpace. The big rise in social media was seen in the year 2008 when Facebook surpassed MySpace as the most viewed site in the world. However, Facebook was initially limited to Harvard Students when launched in 2004. Youtube was launched in 2005, Instagram came in 2010 and Snapchat made existence in the year 2011.
Advantages of Social Media
Social Media platforms can be useful in many ways. They can popularize people within no time. Can help you grow your business. Many people love social media in such a way that it can provide information at the same time it can entertain us. Some of the advantages of social media which are considered a boon are mentioned below.
Informative – Social Media has a lot of information and from many sources. It is social media that many people in rural areas are able to have information. The quickness of internet is the reason behind it. On social media, many news organizations and people share news and data which leads to spread of information.
Publicity – It is a great publicity tool, in fact best. On Social Media people get fame overnight. It only takes a blink to make anything go viral and create a storm on social media. Apart from big celebrities get fame and good audience for their works. Ranu Mondal used to be a beggar but with her singing qualities got fame she became an overnight star.
Business Promotion – Internet has a lot of resources; one of them is social media. Social media is generally recommended by many experts for business promotion. It is fast and easy to use which leads to connect people very quickly to any businesses. Many people don't go with big advertisement but choose to use social media tools to publicize their business.
Entertainment – Who doesn't use social media for entertainment? Entertainment is one of the main purposes for which social media are considerably used. People across the globe use social media to watch videos and share photos. Instagram has recently added a feature of reels to post short videos which is one of the most loved features.
Connectivity – Connectivity is a main factor about social media. If connectivity is not there, then how can we get publicity and grow the business. With the ease to reach any part of the world, users can make friends and connect with each other.
Disadvantages of Social Media
When we talk about social media's advantages, we must talk about its disadvantages. There are certain pros and cons that social media holds. These cons are somewhere bad and sometimes lead to a disaster resulting in the bane of social media. Some of the notable disadvantages of social media are listed below.
Fake News – Social Media has a hefty amount of information and sources. The information however, can be useful or can be not. There are cases when social media is used as a weapon to spread fake news and lead to many adverse impacts.
Cybercrimes – Since internet is big and has a lot of people getting involved in it. It is quite obvious that there can be people who can commit crimes too. Cases of threats, harassing and bullying over social media leads to many cases of cybercrimes on social media.
Cyber Security – People are found to share their personal information which leads to the damage life, property and data of many people. Cyber Security also deals with penetration of harmful software without the consent of user. One of the recent events is related to Pegasus.
Health – People who spend their maximum time on social media can have adverse effects on their health. They always sit in front of their devices watching the screen sometimes in dark too. This can result in problems related to eyes and can lead to obesity.
Peer Pressure – Most of the teenagers see people posting things on social media. It creates a mindset among teenagers to buy those things. This mindset is called peer pressure. This peer pressure can lead to many teenagers commit different types of crimes.
Interesting Facts about Social Media
A lot has been discussed about social media. Some good and some bad. But, we must also focus on some interesting facts and stats on social media which are mentioned below.
There are around 4.2 billion social media users in the world.
Facebook has approximately 4.5 billion users.
About 90 billion dollars were spent on social network advertising in 2019.
About 500 hours of content is uploaded on in every second on YouTube.
Alone Instagram has the highest number of followers on Instagram with 410 followers.
The second most used search engine after Google is Youtube.
Social media is a vital part and we are so much into it. It is a habit of all of us to use social media in our free time. But, we must understand getting totally into it can lead to many problems. It is important to know that whatever is good for us can cause trouble sometimes. Also, whenever we are getting any information on social media then we should verify it first. With this, we can make social media a better place for all of us.
FAQs: Frequently Asked Questions
Ans. Facebook is the most used Social Media Platform.
Ans. Six Degrees was the first social media platform launched in the year 1997.
Ans. Social media has the advantage of quickness, connectivity, and convenient.
Ans. Social media has disadvantages of fake news, cybercrimes and online bullying.
Related Posts
Essay on digital india, cashless india essay, essay on child is father of the man, essay on causes, effects and prevention of corona virus, essay on dr. sarvepalli radhakrishnan, durga puja essay, essay on summer vacation, essay on my plans for summer vacation, essay on holiday.
Essay on Fest
Search this blog, பாரதியார் பற்றிய பேச்சு போட்டி | bharathiyar speech in tamil.
Social media boon or bane for students essay
Social media boon or Bane for students Essay
Social media is a web-based platform that helps us to share ideas, thoughts, and information among the communities. It gives us quick electronic communication of content like Articles, News, Images, Videos, etc. 
A person can access social media through a computer, tablet, or smartphone. Using social media is a very powerful way to communicate among people as it has the ability to connect with anyone in the world and share information instantly. Like everything has a positive and negative side social media to both advantages and disadvantages.
Social media Boon:-
1. It is a good tool for education, all the information one requires is just a click away. Students can educate themselves on various topics using social media.
2. Social media platforms help students to carry out research work as it becomes easy to do group discussions among students even when they are far from each other.
3. With the help of social media, the knowledge and awareness levels of people have increased. we can know and understand the issues of any part of this world.
4. The economy has touched new heights with the introduction of social media, and new E-commerce is on the rise. people can buy and sell online. It has great economic benefits.
5. Social media is helping people (especially youngsters) to access new job opportunities as local business organization recruits their employees through social media platforms.
6.  In earlier times, it was quite easy to suppress the right of people by suppressing their voices. Nowadays, with the help of social media, people can stand against tyranny and injustices people can raise their voices against injustice. they can get united with the help of online platforms and demand collective justice.
Social media Bane:-
1. Insecurity and lack of privacy protection are the main disadvantages of social media. with everything public on social platforms, the privacy of people could go manipulated for negative uses.
2. The excessive use of the internet has created a lot of problems, especially for youth. the problems like youth insolating, individualism, lack of interest in real life, etc. are the most worrying problems created by social media.
3. many children have become victims of cyberbullying due to which they have suffered a lot.
4. Nowadays the youth has learned to make cheating in exams through social media, Instead of learning and studying, youth is dependent on social media to use as a medium to copy in exams.
5. Excessive use of social media can affect your physical and mental health in a bi9g way., often people experience laziness and fat. eye irritation and itching, loss of vision and stress, etc, after its excessive use.
Conclusion:
Social media have both advantages and disadvantages. It depends on us how we use it. It is the most powerful tool today, It has revolutionized our lives. therefore, its power should be used wisely and sensibly for the development, progress, and prosperity of our lives today., 
Social media is a very important and popular tool as it provides us with many useful and user-friendly features. Social media platforms like Twitter, Facebook, and Instagram are giving people the opportunity to connect with each other anytime and anywhere in the world.
Youth is one of the most influential users of social media these days. People have adopted social media so deeply that it has now become an integral part of their lives.
Social media boon
These platforms are being used not only by individuals but also by business houses, organizations, and even governments for continuous engagement with the public. If we look at the positive aspect of social media, we get a lot of benefits.
The most important one is a great tool for learning and educating. Students can enhance their learning on various subjects using social media platforms like YouTube and Facebook. Now, we can attend live lectures only because of social media platforms.
We can improve our social skills by sharing our knowledge and ideas with millions of people, even if they are thousands of miles away from us. Social media marketing has become one of the most important tools that businesses and corporations are using these days.
These social media platforms help in attracting new customers and give them information about products that make their brand more popular. It also enables a business to obtain new information about its customers.
Social media ban
Despite having many advantages, social media can also become the most dangerous tool for society when used for destructive purposes. It is harmful because it invades our privacy. Sharing personal information on social media can make children a target of hackers.
It also leads to cyberbullying which can affect their life to a great extent. Therefore, sharing on social media, especially by children should be carefully monitored by parents. The next problem is social media addiction which is very common among the youth.
The involvement of social media can destroy the academic life of students as they waste most of their time on social media instead of studying and learning. Anxiety and depression are also common disadvantages of social media.
Social media in itself is neither a boon nor a curse, it completely depends on how we use it. We must maintain a balance between our productive and unproductive activities. Excessive use of anything is harmful and the same applies to social media.  
Social Media – A Boon or a Bane for Students
Introduction:
Social media is fundamentally shifting the way we interact, communicate, organize, form opinions or even shop 
First time in the history of mankind 
India has an internet penetration of 30% 
350mn internet users and 200mn present and active 
4.5Bn internet users worldwide 
Internet and Mobile Association of India Internet users - 295mn in Urban India 
- 186mn in Rural India 
Facebook, Twitter, Instagram, Whatsapp, Youtube etc. 
Every coin has two sides 
World on a single click 
Instant messaging, unlimited access, cheaper method of communication, Easy to Use, Raising Awareness, Generating income (Promotions and Advertising), Digital Education 
Revolutionalized the world (culturally, psychologically, and physically)
 Digitalization of the world, increase in Online Services, Reduces Corruption 
5th Pillar of Society 
Unjust/ Plea could be highlighted and heard 
Fund Raising for victims, the Poor, needy ones, or during a disaster 
Simplified life 
Online Campaigns(Twitter), Power of individual 
Addiction, Escape from real-world to Virtual World, Privacy, Personal Information, Child Pornography, Defamation, Fake News, Unauthentic News, Increase in Crimes, Communal Violence, Mass Mobilisation for misleading cause
Recruitment of terrorists 
Can mold people's opinion towards biased beliefs 
Scams, Hate Speech, Fraud 
Politically motivated Hatred/intentions 
Virtual world, Self-Centric life (Sleep disorders, emotional side-e
Westernization 
"Pew Research Center" report on Global restrictions placed India in 4th rank on "The Social Hostilities Index"2015 
We are among Nigeria, Pakistan, Bangladesh 
People must be educated(morally and ethically) 
Use your own Discretionary power and avoid Negativity 
"The difference between it as a curse and a blessing hang on the shoulders of its users". 
good stuff, we should only use social media for good

Social media a boon or bane
Nice info, This information will always help everyone for gaining essential and good information. So please always share your valuable information. I am very thankful to you for providing good information. Read more info about free maths classes online
Social media is the perfect place to get the information for your academic projects. Besides keeping you informed; you get to know about different websites that can help you with your academics. I found a website where you pay someone to do your dissertation on your behalf; thanks to social media.
This essay on festivals is very informative and well-written. I appreciated the way you explored the various cultural and religious significance of different festivals. Your analysis of the law assignment viva service aspects of festival celebrations was also interesting and added an extra layer to the topic. Overall, a great piece of work!
Every point is very useful thanks for sharing this type of information, Nowadays everyone use social and its very important to know what are the positive and negative aspects of social media specially ratio of 80% young youth are dominant user of social media that's its very essential for more about social media click on dissertation proposal
The data you've given is valuable since it gives an abundance of information that will be profoundly useful to me. Much obliged to you for sharing that. Keep doing awesome. social media industry
Extremely useful information which you have shared here about Social Media Marketing Panel This is a great way to enhance knowledge for us, and also beneficial for us. Thank you for sharing an article like this.
Experience luxury airport limo services for tiff with Airline Limo Pearson. Reliable, comfortable, & stylish transportation for your travel needs
AR Pest Control & Wasps Nest Removal offers affordable extermination for Mississauga, Brampton, Toronto, Milton, Oakville, Hamilton & Georgetown
Quartz Luxury Windows provided me with some stunning Casement windows , which I just installed in my house. Excellent work in both terms of quality and skill!
The essay "Social Media: Boon or Bane for Students" offers a balanced perspective on the benefits and drawbacks of social media for students. It incorporates data and statistics to support its arguments, and personal anecdotes to make the essay relatable. The essay also discusses the ethical implications of social media use, including privacy, cyberbullying, and online behavior. The conclusion provides insights for students in navigating social media responsibly. By addressing these points, the essay can be more informative and engaging, offering a comprehensive exploration of the topic. Overall, the essay provides a thought-provoking and informative exploration of the topic. Nueva York Divorcio de Leyes Activos
The essay "Social Media: Boon or Bane for Students" offers a comprehensive analysis of the impact of social media on students, highlighting both its benefits and drawbacks. It encourages critical thinking about the role of social media in education and young people's lives, offering well-researched and well-written insights into a contemporary issue. Plenary Action New York Divorce
Post a Comment
Popular posts from this blog, my vision for india in 2047 postcard, essay on my vision for india in 2047 in 150,300,400 words, education should be free for everyone essay.
Social Media – A Boon and a Bane

When the internet was created, perhaps no one was aware of its potential. It was just a convenience for sharing of information across some computers. Starting from ARPANET in 1960, passing through TCP/IP technology, today there is a social media system which brings us so close that as if time and distance stand reduced almost to zero. All of us who are on social media are from different parts of the globe, perhaps from places which we may not see during our lifetime, yet we are Facebooked, Twittered, Linkined, WhatsApped, and so on.
Social media has brought the world so close that political and geographical boundaries are crumbling. Time may come when netizenship may surpass citizenship. The more people-to-people communication is, the more is the strengthening of relationships. This is the basic principle of the political concept of nation-building. In an information society, bonds grow stronger. We are now heading towards a world-order of Net-state or states. In between, an ominous development of misuse of social media has cropped up.
A serious problem is that the spread of misinformation can severely impact the decision-making process. This is because we are closer in the virtual world but far away in the physical world. It was way back in 1993, a cartoon appeared in the New Yorker with the caption, "On the internet, nobody knows you're a dog". Digital culture has become so widespread that whatever appears on the Net, is readily accepted. Cross-check is almost nil. It is a dangerous trend. The children today believe more in the popular search engine than anything else. That is why fake news goes viral almost instantly through social media forwards. It has a cascading effect. Not only the problem is of magnitude but also in not being able to find its source also.
There have been stray incidents of online crimes from time to time. However, recently released Mueller report in the USA has come as a bombshell. It is not yet clear up to what extent there was Trump-Putin nexus, but this is also not the concern of e-media sociologists. The main concern is how the democratic process could be influenced at such a mass scale. The report reveals the modus operandi of remote-controlled information warfare. This shows that the democratic process can be overturned through social media. A too dangerous development to be ignored.
In India, general elections are in progress. They are being conducted in phases because of the vastness of the area and high population density in some parts. Every political party is using social media to spread information on its policies and programs. It will be unfortunate if it, later on, turns out to be remotely controlled misinformation campaign. The worrying aspect is that if in a mature democracy like the USA, people can be misled, it is relatively easy in younger democracy like India.
The point which is quite clear is that social media misinformation can overturn a democratic process. It is antithetical to human rights for which the UNO stands for.
Presently the internet and its allied subjects are regulated by ICANN. It is an agency within the USA. There is a need for placing it in the hands of a broad-based agency like UNO or one of its affiliated bodies. A suggestion is in circulation that the internet should be placed under the supervision of IMF but at the same time, there is an apprehension that disturbing the status quo may result in fragmentation of the existing system. USA, EU and China may split apart. Maybe. But misinformation warfare is dangerous than conventional warfare. It has the potential to create a slow-paced disaster.
Does this proposal fit into the existing international framework? Article 1 of the UN charter sets out four purposes for the creation of the UNO. Disruptive use of social media fits into Article 1, particularly, third purpose, namely, "To achieve international cooperation in solving international problems of an economic, social, cultural, or humanitarian character, and in promoting and encouraging respect for human rights and for fundamental freedoms for all …". The proposal fits at least into this particular provision.
Social media is an important tool put into the hands of an ordinary person. He or she can express views without going to conventional means of mass communication like TV, radio, etc. Of all the creatures, only human beings have the faculty of expressing themselves through language, written or spoken. It is for this purpose, freedom of speech is the most basic rights protected in all democratic setup. But at the same time, it should not eat away other rights through the spread of misinformation. A coordinated regulation is necessary so that it is put to good use, not the bad.

such great information that will be very useful, thanks for sharing with us. social media refers to the means of interactions among people in which th...
as far as improving our knowledge, communication & interpersonal relationships is concerned social media is a boon, but it is a bane as far as all th...
conclusion: social networking sites are a boon. but children and teenagers must be guided by their guardians because they are vulnerable to cybercrime...
All Comments ( ) +

@ SocialMedia
Legal Practitioner
Beware of Chemical Pills
Andrew Vlogs
Hey You, Be You!
Keerthi Periyasamy
Power and Pitfalls of Music
Recently joined bloggers.

2 Minute Speech On Social Media Boon Or Bane In English
Good morning to everyone in this room. I would like to thank the principal, the teachers, and my dear friends for allowing me to speak to you today about social media, a boon or a bane. Everyone is aware of the term "social media." Social media is a platform that enables users to share images, videos, and texts as well as engage in voice and text communication.
Social media is very appealing to individuals, especially the younger generations, because of its many fascinating features. Six Degrees, the original social media site, was introduced in 1997, and as time went on, other platforms appeared. Nowadays, popular social media sites like Instagram, Facebook, WhatsApp, Twitter, etc. have a lot of users.
More than half of social media users use it for pleasure, making it a fantastic medium. It might be a resource for information for other people. Social media spreads news like wildfire.
Social networking is also helpful for business-related applications. With social media, one may effectively market their goods or services. In addition to this, modern technology makes it possible for individuals to communicate across borders. Social media is the only thing that makes this feasible.
Yet distributing false information on social media is also quite common. Social media addiction is a modern phenomenon that may have negative health effects. Its dark side is represented by cybercrimes, online bullying, security, and privacy concerns. Thank you.
Download the Unstop app now!
Check out the latest opportunities just for you!
Social Media: Boon Or Bane? Delving Deep Into The Debate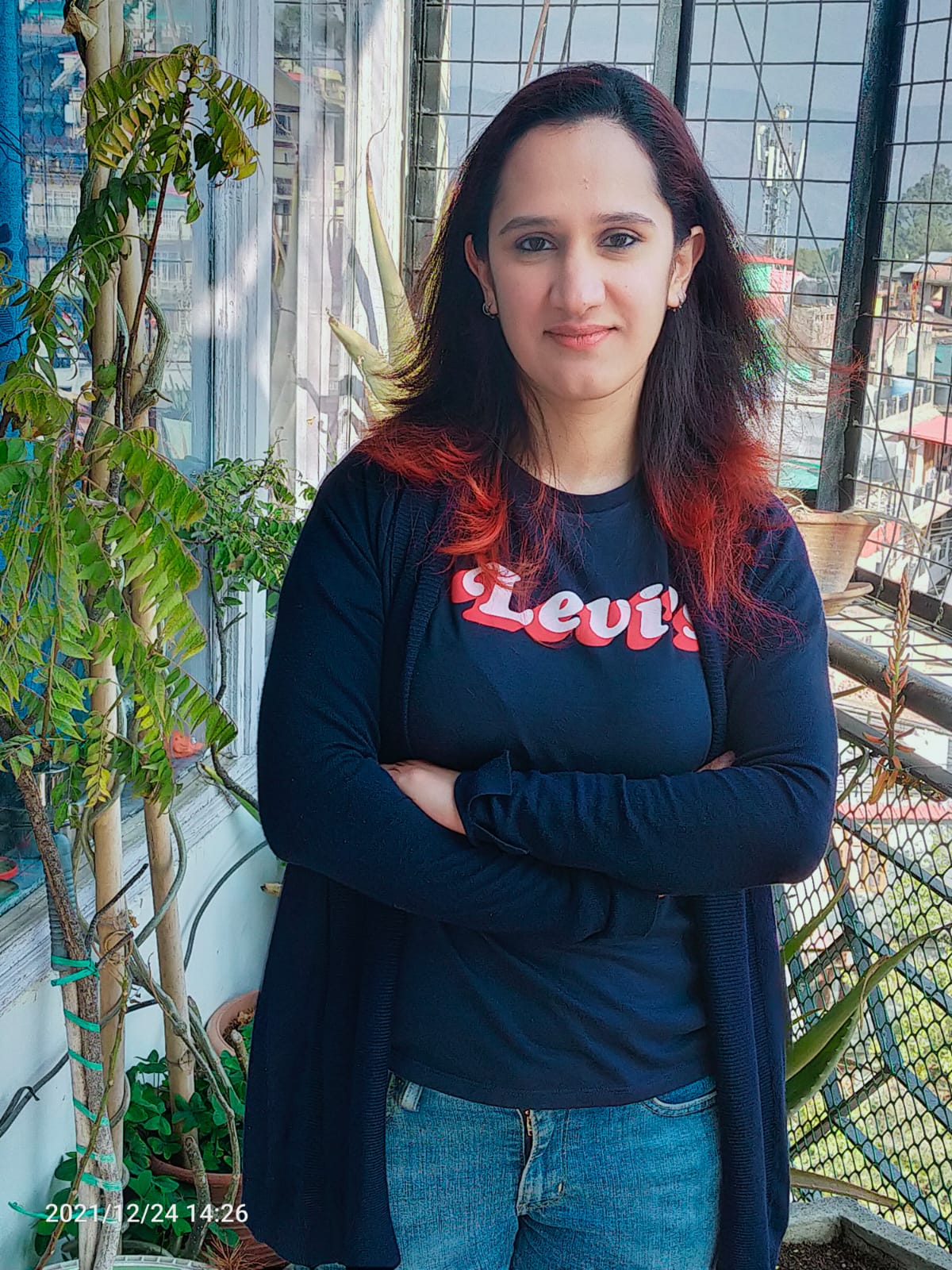 Table of content:
What are social networking sites, boon: what social media gets right, bane: unmasking the dark side of social media, setting boundaries: managing time spent on social media, social media: boon or bane, frequently asked questions (faqs).
The 21st century brought with it an era of digital advancements. Smartphones, computers, internet came into being and soon after, turned into essentials. Today, the mere existence of an individual who is unaware of these devices is a question. While the internet was still in its infancy, social networking sites came into the picture, overturning the way things previously functioned. People now had virtual friends, ones they would have never met in person. Soon, there were online trends, virtual worlds, and even trolls. Gradually, the world turned into a puppet of social media.
Explore the advantages and disadvantages of the Internet here .

Social networking sites are online platforms that allow individuals to create profiles, connect with others, and share information, interests, and ideas. These sites provide a virtual space for people to interact, communicate, and build relationships with others who share similar interests or backgrounds. Users can post updates, photos, videos, and other content, as well as engage in various activities such as liking, commenting, and sharing posts.
Facebook, Twitter, and Instagram are examples of social networking sites (SNS). Social networking started on the internet as a generalized online community to connect people having the same interests and to share ideas. The first recognizable social networking site is SixDegrees.com which was launched in 1997.
Though social networking, a phenomenon ignited by social media, has turned into a boon for many, the debate on its pitfalls has been circling the fields for a while now. Today, it appears to be an age-old topic and one that may often appear as a group discussion topic during your admission or placement interviews. Before you start quoting facts for or against the topic, have a look at the two sides of the coin.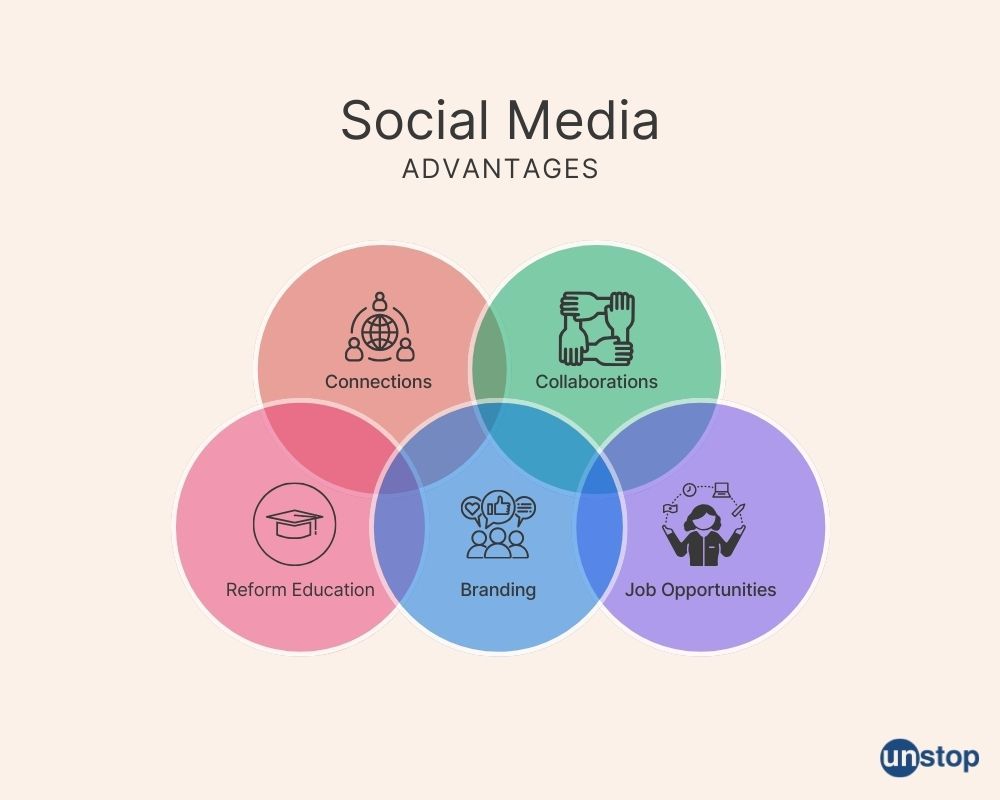 Let us first begin with the reasons that state how social networking sites have brought about a major change in our lives and how it is more a boon for us all.
Connections: Social Networking sites help to keep in touch with friends and family in today's busy world. Especially during the time of the pandemic, it turned out to be the strongest tie for humanity, allowing strangers to connect and facilitate help during the pandemic.
Collaboration: As the initial purpose of social media was to connect like-minded individuals, it comes with a useful opportunity to improve skills and careers by sharing ideas, information, and knowledge, that might not be physically accessible to many of us.
Reforming education: It has been revolutionary in the paradigm of education. Teaching faculties have made social networks an extension of classroom discussions. Many portals like Doubtnut are helping students to solve their doubts in just a fraction of seconds.
Branding tool: Many companies have started interacting with the community and potential customers. This has somehow played a huge role in creating brand value and a niche for businesses amidst a highly competitive market.
Job opportunities: The employment hunt has become extremely seamless with students reaching out to potential employers via LinkedIn which is a kind of social network with job opportunities and internships.

Social networking sites have become an integral part of our daily lives, but they also come with a dark side. Numerous studies have highlighted the negative aspects of these platforms, shedding light on the potential harm they can cause to individuals and society as a whole:
Impact on Mental & Physical Health: The constant exposure to social media often leads people to compare their lives with others who project their lives as perfect. This decreases happiness levels and also can lead to self-esteem issues. Research has shown a strong link between excessive use of social media and increased levels of anxiety, depression, and loneliness. A study conducted by the Royal Society for Public Health in the UK found that platforms like Facebook and Instagram can negatively affect users' self-esteem and body image, leading to feelings of inadequacy and low self-worth. High screen time also creates many health problems like backaches, eyesight-related problems, etc.
Concerns of Privacy : Privacy is a big issue with social media. People's personal information gets stolen for malicious intentions. Users often share personal information and details of their lives without fully understanding the potential consequences. This information can be exploited by third parties for targeted advertising, identity theft, or even cyberbullying. A study by the Pew Research Center found that 64% of social media users have experienced at least one privacy breach, highlighting the vulnerability of users' personal data on these platforms.
Addictive Behavior: Social media has also been linked to addictive behaviors. The constant need for validation and the fear of missing out (FOMO) can lead to excessive use and dependence on these platforms. A study published in the Journal of Behavioral Addictions found that individuals who spend more time on social media are more likely to experience symptoms of addiction, such as withdrawal and cravings.
The misinformation pandemic: Social networking sites can contribute to the spread of misinformation and fake news. The ease with which information can be shared and disseminated on these platforms has led to the rapid spread of false and misleading information. A study conducted by the Massachusetts Institute of Technology (MIT) found that false news stories are 70% more likely to be retweeted on Twitter than true stories. This phenomenon poses a significant threat to public discourse and democratic processes.
Lowers Cognitive Ability: Social media users prefer online conversations rather than face-to-face. It has affected communication skills and relationships. Moreover, social media users are accustomed to simply researching answers and solutions, rather than applying analytical or creative thinking skills. This impacts overall development and growth.
In conclusion, while social networking sites have undoubtedly revolutionized the way we connect and communicate, they are not without faults.
With the rise of social media addiction and its detrimental effects on mental health and productivity, setting boundaries becomes essential. By implementing strategies to control the time spent on social media, individuals can regain control over their lives and prioritize their well-being.
One effective tool for managing time spent on social media is the use of productivity apps. These apps allow users to set specific time limits for social media usage and send reminders when the allocated time is up. For example, the app " RescueTime " tracks the time spent on various websites and applications, including social media platforms, and provides detailed reports on usage patterns. Users can set goals and receive alerts when they exceed their desired limits, helping them stay accountable and mindful of their social media consumption.
Another useful tool is the "Screen Time" feature available on many smartphones. This feature enables users to set daily time limits for specific apps, including social media. Once the set limit is reached, the app becomes inaccessible for the rest of the day, unless overridden. This helps individuals create healthy boundaries and prevents mindless scrolling for hours on end. By using this tool, users can regain control over their social media usage and allocate their time more intentionally.
Individuals need to establish their own rules and boundaries when it comes to social media usage. This may include designating specific times of the day for checking social media, turning off notifications, or even implementing regular social media detoxes.
By consciously setting limits and sticking to them, individuals can reduce the negative impact of social media on their mental health and overall well-being.

Social Networking sites are a double-edged sword. Whether they are a boon or bane to society is for the user to decide. It mostly depends on how one uses it. However, it is important to note that children and teenagers must be guided by their guardians as they can easily be manipulated and have a high tendency to fall into traps that lead to cyber threats or cybercrimes.
1. Is social media a boon or bane?
The impact of social media can be both positive and negative. It largely depends on how it is used and the individual's perspective. Social media can be a boon when used responsibly for connecting with others, sharing information, and promoting positive causes. However, it can become a bane when it leads to addiction, cyberbullying, misinformation, and privacy concerns.
2. How does social media impact mental health?
Social media has been linked to various mental health issues. Excessive use of social media can contribute to feelings of loneliness, depression, anxiety, and low self-esteem. It can also lead to unhealthy comparisons with others and a constant need for validation. However, it is important to note that social media can also provide a sense of community and support for some individuals.
3. Does social media affect relationships?
Social media can have both positive and negative effects on relationships. On one hand, it allows people to stay connected with friends and family, especially those who are geographically distant. It also provides opportunities for networking and forming new relationships. On the other hand, excessive use of social media can lead to decreased face-to-face interactions, jealousy, and relationship conflicts.
4. Can social media be addictive?
Yes, social media can be addictive. The constant need for checking notifications, likes, and comments can create a sense of validation and reward, leading to addictive behaviors. Social media addiction can negatively impact productivity, mental health, and overall well-being. It is important to set healthy boundaries and use social media in moderation.
5. How can one use social media responsibly?
To use social media responsibly, it is important to be mindful of the time spent on it and the content being consumed. Setting limits on screen time, taking regular breaks, and engaging in offline activities are essential. It is also crucial to verify information before sharing, be respectful towards others, and protect personal privacy by adjusting privacy settings.
You might also be interested in the following:
Advantages And Disadvantages of Computers That You Should Know!
Characteristics Of IoT: Definition, Uses & Key Features Explained
Data Scientist Resume For 2023: Learn How To Write [Samples+Tips]
Types Of Agents In Artificial Intelligence
11 Distinctive Differences Between DOS and Windows You Should Know!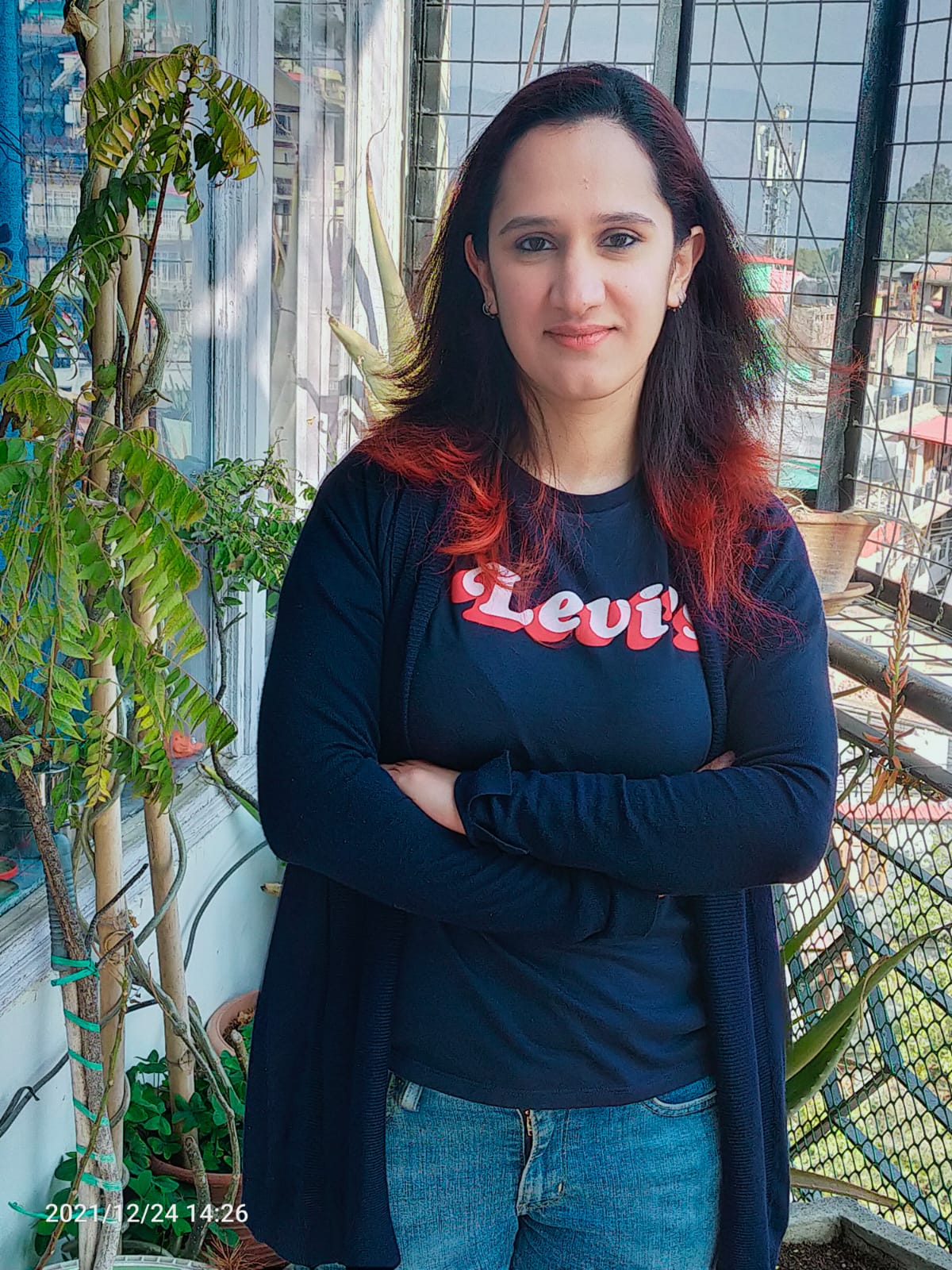 I am a biotechnologist-turned-content writer and try to add an element of science in my writings wherever possible. Apart from writing, I like to cook, read and travel.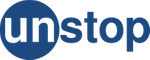 to our newsletter
Blogs you need to hog!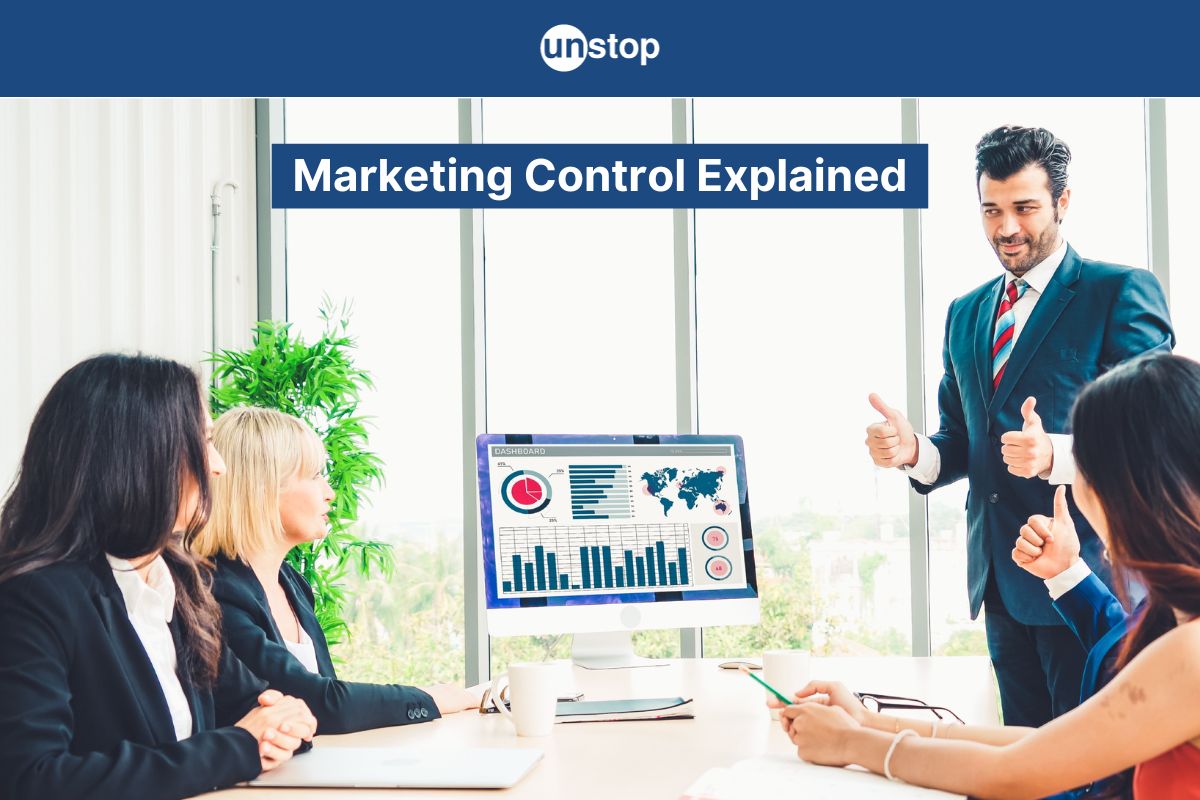 Marketing Control: Definition, Types & Techniques Explained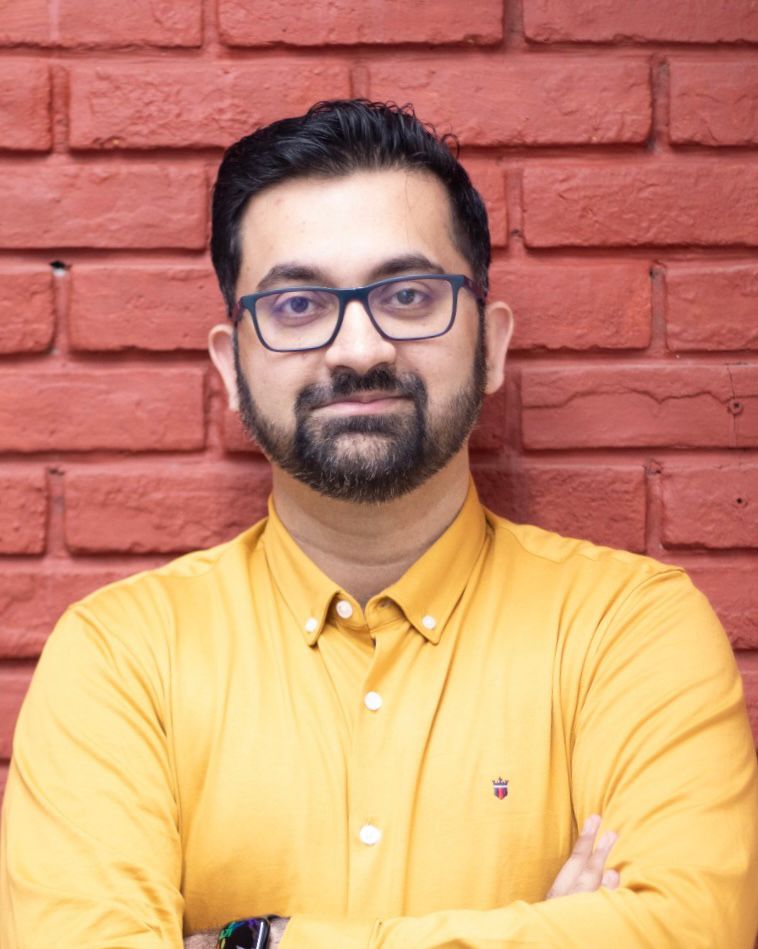 Marketing Planning: Types, Process, And Components Explained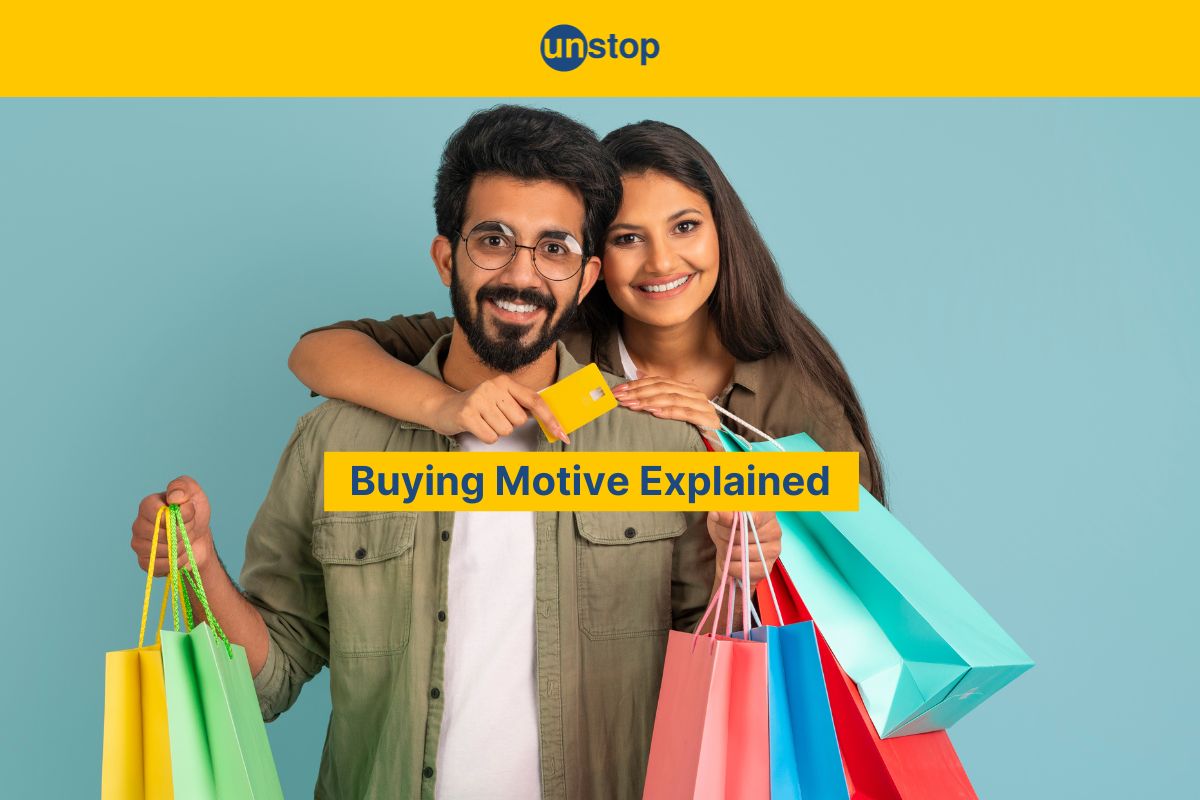 Buying Motive: Definition, Types & Importance Explained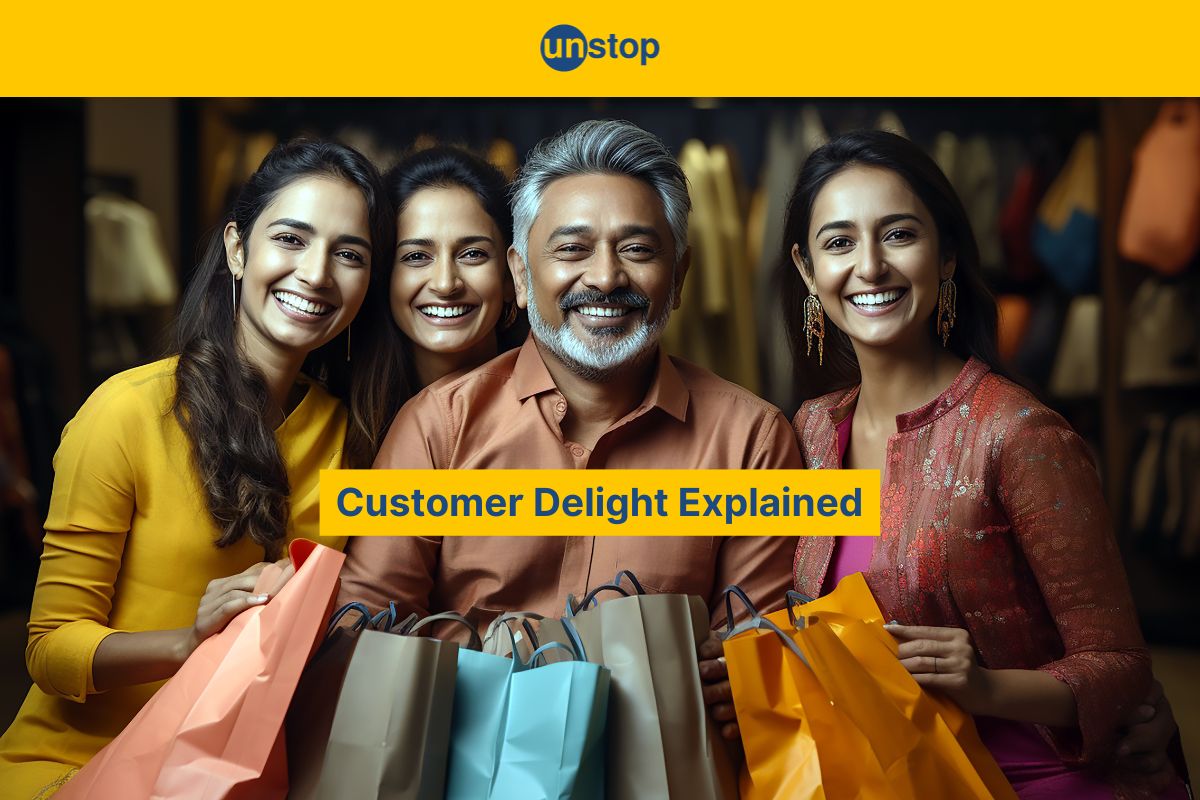 Customer Delight: Meaning, Measurement & Example Explained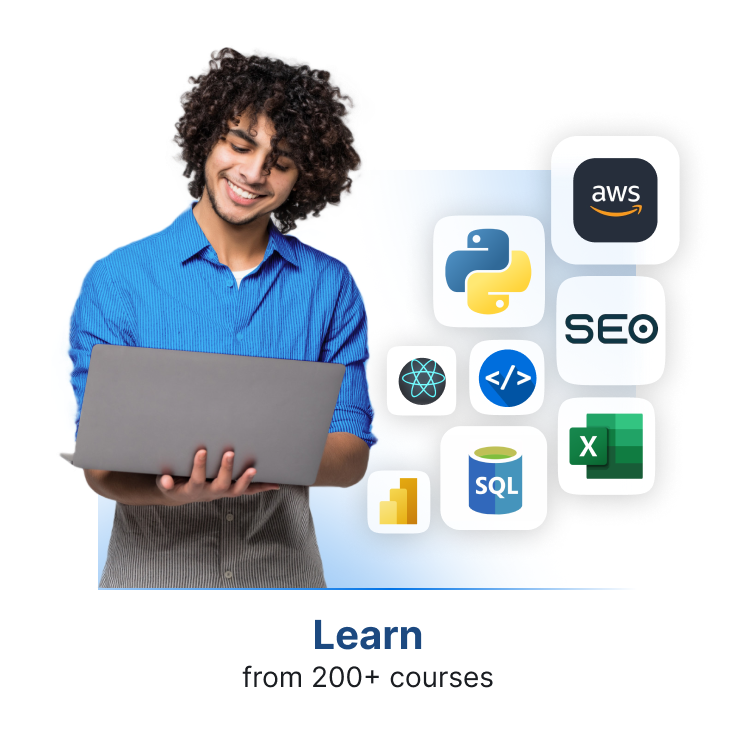 Free Essays
Citation Generator
Social Media Boon or Bane
You May Also Find These Documents Helpful
Negative effects of social media.
Technology has become very advanced and very important to our society. One thing that has become very big because of our technology is social networking. There are many positives to having easy access to social media, but there are also negative effects as well. The impact of all this social media has overall a negative effect of our daily lives in society. In "'r u online?': The Evolving Lexicon of Wired Teens", by Kris Axtman, Kris talks about how instant messaging has affected the communication of the younger people in our generation. In "Note To Selfie", by John Dickerson, he writes about how people are pausing their lives to post about their happenings on social media. These two authors discuss some negative aspects to having social media…
Social Networking and Social Media
Online social media have gained astounding worldwide growth and popularity which has led to attracting attention from a variety of researchers globally. Social media effects millions of people worldwide daily and many teens spend at least a hour a day on social networking sites, today we will decide whether or not social media is a hindrance or a tool for teens and adults. Although with time all generations have come to accept the new technologies and offspring that it has, one of the offspring from technology in the 21st century is social media. Social networking has brought about, teenagers and young adults are the most fanatic users of these sites. According to various research studies in the field of online social networks, it has been revealed that these sites are impacting the lives of the youth greatly. When using these sites such as Twitter, Facebook or MySpace, there are both positive and negative effects on the youth and today we are going to contrast the two sides to see if the negative effects outweigh the positive effects. Some of the points that will be argued are that many people believe the use of social media helps with communicating but is not allowing us to make connections with the people we are interacting with. One of the most negative effects of social media is the reoccurring cases of cyber bullying; almost all teens that have social media accounts have seen or been involved in cyber bullying. Lastly we will discuss many positive effects of social media and how it can help keep people connected from all over the world.…
Allowing Minors To Use Social Media
Allowing minors to to use social media takes away their characteristic of being antisocial, as well as making them very knowledgeable about current events that are happening in the world they live in. It is shown in a study at Eastwood High School that two in three students who eat alone during lunch have absolutely no social media to interact with others. This shows that social media plays a key factor in the interaction of the making of new friends. Along with the making of new friends there is also the gaining of knowledge about certain events occurring in our world. As shown in a CNN study over the years, allowing children to watch the CNN student news gives them a lot of knowledge about the world which does not make them oblivious to these things like many other people are around the United States. This allows the students to realize that they should be thankful for…
Is Technology Killing Our Friendships Analysis
In today's technology driven world, 76% of teens use social media. Social media plays a big part in my friendships. Some people say digital communication is a detrimental way to communicate, while others say it is beneficial. "A typical teen sends 2,000 texts a month and spends more than 44 hours per week in front of a screen" ("Is Technology Killing Our Friendships?"). The technology of electronic communication brings us closer together, helping our relationships.…
Social Media Satire
This destructive piece of communication in disguise haunts teenagers in school and out of school. We struggle to stay true to ourselves and our morals. Social media can also be a great addition to stress that only troubles us teenagers and leaves us in the dark, hoping for a way out. In our world, social media's negativity can cause depression, a lack of an ability to express ourselves, and confusion about who we truly are. It clouds our thoughts and encourages inappropriate behavior through advertisement. Teenagers are constantly struggling to manage the demands of school and social media, and as a result, the chance of success in school decreases noticeably. Social media is a distraction to our future and maintaining our identities. It is easy to get caught in the concealed webs of social media, neglect it and eventually, regret our choices. Without acknowledging the dark effects of social media on our lives, no teenager will ever escape its webs and will continue to be isolated in the dark—in the dark…
Effects of Social Media on Young Adults
Looking at the average Millennial, one would see him toting all his smart devices and would wonder if Millennials are ever disconnected – from technology or from each other. The Millennial Generation, more than any other generation, feels the need to be constantly linked to each other. For young American adults aged 18-32, technology is their life; virtual reality has come to supersede physical reality. In what seems like every second of every day, teenagers can be found on their computers, tablets, and cell phones, searching though pages of social media. In fact, statistics prove that they are: an average teenager has 201 Facebook friends and 73% of teenagers are on at least one social network (Thomas). Across Facebook, Tumblr, Instagram and Twitter alone it shows how cyber space is endless. According to Social Media Watch, Twitter now boasts that as of May 2, 2013 it has 359 million active users; Facebook still holds the top social media spot with 701 million active users. Thanks to the sizeable growth in online activity, the Millennial Generation has lost touch with interpersonal communication. If not monitored, online social networking will become detrimental to the Millennial generation and following generations' social and psychological development, as the anonymity of cyber space has been shown to encourage negative behavior, leading to increased feelings of disconnection from others.…
What Negative Effects does Social Media have on Teenagers?
The speed of social media's progression is at an alarmingly high rate. New Yorkers received tweets about an east coast earthquake thirty seconds before they had even felt it. To older generations, this social media explosion seems unfamiliar and strange; however, this has become custom for teenagers in their everyday lives. That being said, social media can have great effects, both negative and positive, on teenagers in today's society. For example, research that would have once taken a student countless hours in a library can now be done in a matter of seconds on Google. With smartphones and wireless access, these social media sites can be reached anywhere, anytime. But with this freedom comes a great negative impact, specifically regarding teenagers; it goes to such extent that teens are more concerned about their follower to following ratio on Twitter than any economic or political issue.…
The Danger of Teens and Social Media
Teens and Social Media….At a first look, it would appear to one as challenging to pinpoint the focus of this argument. Teens and Social Media cover such a broad range of topics, one would inevitably come up with more questions than answers. What would worry a parent when it comes to their teens and social media? Having both risk and benefits social media has a huge impact on our younger generation today. Peer pressure, Cyber-bullying, depression, and the danger of sexual predators are only a few risks teens need to be aware of when engaging in social media activities. With social media being at an all time high in this day and age, most teens do not realize the significant effect it has on their lives. Indeed, it may be a great way to communicate with family and friends, however; more risk than benefits come along with the use of social media.…
Should Teenagers be limited in their use of Social Media?
To speak on social networking and media, one must define it. The definition of social media is "the relationships that exist between network of people". Technically speaking, Socialmedia.biz states, "Social Media are those forms of publishing that are based on a dynamic interaction, a conversation, between the author and active readers, in contrast with traditional broadcast media where the 'audience' is a passive 'consumer' of 'content'". This presents the fact that the audience is not necessarily specified, and the viewers are unintentional. Children and teenagers have became a large audience of social media. As technology has developed, teenagers have the internet at their fingertips. Social networking has given teenagers the advantages of learning, socializing and endless entertainment. Amanda Lenhart stated, "95% of all teens ages 12-17 are now online and 80% of those online teens are users of social media sites". According to a study conducted by the National Institute on Media and Family, children spend more time sitting in front of electronic screens than doing any other activity besides sleeping. Kids' excessive screen time comes with all kinds of hazards: like lack of physical activity, exposure to adult themes and content, and lack of interaction with family and peers. And then there are the ads—for almost every product imaginable, including alcohol and medications intended for adult use only. Ads also send strong messages about personal appearance and other topics to which children and teens are especially aware of. As years go by social networks keep growing, and prove to have many negative and positive influences on teenagers. And Social networking is not just Facebook and twitter, social media is any web based platform that enables people to interact. With the risks involved, the question is asked, should teenagers be limited in their use of social media?…
Technology And Social Medi Article Analysis
Teenagers use technology for a lot of uses. They can discover their passion for their future career. They can also do many of different things that will have a beneficial effect on them. Technology can also have a negative influence on them. It can distract them from more important issues around them than knowing what their friends did in the weekend. Teens sometimes know how to use technology to their advantage. Technology and Social Media has a positive influence on teens if they know how to use it to their advantage.…
How Social Media has a bad effect on Society
As we approach 2014 social media has been very advantageous communicating tool for people of all ages to use. However behind closed doors social media is strangling the life out of the younger generation. Now of course I do not mean this literally, and in many ways sites like Facebook and Twitter promote to teenagers about making friends and widening their friend circles which is excellent-in theory.…
Social Media Impact On Identity
The online world today has introduced adolescents to new cultures, interactions and views. The way a teen becomes friends with a person has changed from the face to face contact in everyday life, to switching on the phone and reading a peers online status. There are still some processes a young adult goes through to keeps a friendship lasting online as they would in person. Social media can open doors to sharing opinions, and help an adolescent discover their identity and build self-esteem. Some adolescents have built a false identities, but one would be surprised on the reason. The attachment to social media can inhibit a teen from practicing their interpersonal skills, which can impact their future as a working professional. The beginning of online friendships has truly changed the way a teen interacts with their peers and develops their own self-image.…
Social Media Ruining Society
To start off, social media helps individuals find and make new friends. According to "The upsides of selfies: Social media isn't all bad for kids" "When it comes to relationships with friends, more than half (52%) of teens said social media has made them better versus just 4% who said it has negatively affected those relationships." This clearly shows that many of the teens who used social media helped out their relationships. Critics may argue that kids who use electronic devices lose…
Social Media Influence On Middle School
According to the author Dave Parrack social media helps us communicate quickly. For this reason social media helps us get speedy quick replies from others. Another thing social media helps us do is it helps us make new friends. With this in mind kids can have more friends and can communicate with them from far away. To sum up, social media is a big part of our lives.…
Flappy Birds: The Negative Effects Of Social Media
Social media are the forms of electronic communication (as Web sites for social networking and microblogging) through which users create online communities to share information, ideas, personal messages, and other content (as videos). Teenagers have their phones out every second and while they're using their phone, they begin to either go on Snapchat and send pictures to their friends or on Twitter tweeting what they're doing in the moment. With these small routines, it's actually causing a problem in our society. Teenagers nowadays are using…
Related Topics
Social media
Social network service
Adolescence
Recent Posts
1. The best courses for Arts and Humanities students after 12th
2. The best courses for Arts and Humanities students after 12th
3. Understanding the Importance of Sports in a Student's Life
4. Top 10 Schools in Gurgaon for Admissions 2024-2025
5. Importance and Benefits of Holiday Homework
YOUNG ACHIEVER'S STORIES
STUDENT WRITES
TEACHER WRITES
SCHOOL EVENTS
Social Media a Boon or a Bane: Shreya Jaggi
BY ADMIN PUBLISHED September 23, 2017, UPDATED January 19, 2023
Prior to the internet, the adage was 'Think before you act'…But now it's 'Think before you upload', 'Think before you tweet' and 'Think before you click'.
Looking at the present day scenario and the havoc it is causing. I am compelled to say that social media is a curse. It is becoming inordinately obvious that man has become a tool of his own tools. Sir Albert Einstein was indeed an intellect to foretell years ago that our technology, gizmos and social networking will lead us to a catastrophe.
There are over seven billion people on this planet and they are all connected. But how real is this connection? How is it that we have forgotten face to face interaction and easily replaced it by online conversation? Feelings and emotions are transformed into emoticons which are incapable of expressing the entire bundle of emotions. The rise of social media made the world smaller but at the same time, it pulled us further apart.
Social networking sites like facebook, twitter, Orkut, LinkedIn, MySpace etc. are constant distractions. People especially teenagers are tempted to check these sites 10 to 20 times a day.
When you post online on these sites you are engaging yourself in an informal contract that what you put on there will be permanent and will leave its digital footprints. With clutter of applications, friend requests, follow requests and more it is becoming harder and harder for us to differentiate from a friend versus a foe.
Cyberbullying, hacking, celebrity stalking and being the victim of trolls are some of the worst nightmares come true. Approximately 80 to 90 percent of teenagers have witnessed some form of unkindness on social media. Therefore one can say that privacy is dead.
Read more blogs here .
The most recent and alarming repercussion of the social media is the deadly blue whale challenge. It is a twisted suicide challenge that appears to goad vulnerable teens into killing themselves. This incident is a proof that how life-threatening social media can be.
Social media is a great way to spread misinformation especially for the youngsters who are enamored by the virtual world and not the real world. Once any information enters into social media echo chambers, it is highly amplified. The facts become lost in the shuffle of competing for information, limited attention or both.
The fact of the matter is that human beings have created the internet so it should be a slave to our commands but sadly it has started ruling our lives. So, I strongly oppose that social media is a boon but is surely leading us to transform ourselves into self-obsessed users.
Think it over.
Shreya Jaggi is student in DPSG Palam Vihar who presented her views on Social Media during a debate competition held in the school
Share post on...
You may also like....
Social Media is a Boon – Shreya Gupta
September 27, 2017
Maharana Pratap Is My Mentor And Why?
February 28, 2018
'Whom Do I Inspire?', writes Prashant Rawat
March 8, 2018
November 2023
September 2023
February 2023
February 2022
January 2022
December 2021
November 2021
October 2021
September 2021
February 2021
January 2021
December 2020
November 2020
October 2020
September 2020
August 2020
January 2020
November 2019
October 2018
February 2018
January 2018
December 2017
November 2017
September 2017
August 2017
February 2017
January 2017
© 2022. All Rights Reserved.