The Admissions Strategist
How to write the unc-chapel hill essays 2020-2021: the tarheel guide (with examples).
Did you know that the University of North Carolina at Chapel Hill was the first public university in the country in 1789?
Now, ranked #5 in Top Public Schools by U.S. News and World Report, UNC-Chapel Hill has a 26% acceptance rate.
On top of a stellar application, well-written supplemental essays are essential to be a part of that narrow 26%.
UNC-Chapel Hill Supplemental Essay Requirements
When you complete the Common Application , you'll choose one essay prompt to complete.
There are still two supplemental essays to write, for UNC-Chapel Hill specifically, before your application is considered complete.
On the UNC-Chapel Hill website, the admissions staff states that they hope to learn "what being a member of such a community would mean to you."
UNC-Chapel Hill uses the few hundred words you write in these supplemental essays to select students for admission, and also to select first-year students for merit scholarships and other opportunities. It's important that you take the time to make every word count.
Click above to watch a video on UNC-Chapel Hill's Supplemental Essays.
UNC-Chapel Hill provides three prompts to choose from for your supplement essays.
You will choose two to complete and submit with the rest of your application. Each of the essays must be 200-250 words.
Here are your three options:
"Expand on an aspect of your identity – for example, your religion, culture, race, sexual or gender identity, affinity group, etc. How has this aspect of your identity shaped your life experiences thus far?"
"If you could change one thing about where you live, what would it be and why?"
"Describe someone who you see as a community builder. What actions has that person taken? How has their work made a difference in your life?"
UNC Supplemental Essay 1: Your Identity
Expand on an aspect of your identity – for example, your religion, culture, race, sexual or gender identity, affinity group, etc. How has this aspect of your identity shaped your life experiences thus far?
This prompt shows that UNC-Chapel Hill cares about what's not going to show up on a piece of paper. They know that you're so much more than what your application is going to tell them, and your personal identity is a large part of this.
It's important to note that if you are not comfortable sharing this personal information, you do not have to. You can always choose the other two prompts and leave this one behind.
However, if you are comfortable sharing, there is something special about a person's identity. Answering this question will show UNC-Chapel Hill a new side of who you are.
It will show them what shapes and forms you, as well as how you will add to the diverse community on their campus.
You may have listed your race, ethnicity, and/or gender on your application, but that doesn't show the admissions team how this piece of you has affected your life and turned you into who you are today.
To start this essay, choose the piece of your essay that has most prominently affected who you've grown up to be.
You can write about more than one of these aspects if you would like to, but with only 200-250 words available, it may be smart to just choose one.
After sharing your religion, race, culture, gender, sexual orientation, or affinity group, it's time to write about how it has shaped your life so far.
We recommend sharing only a few sentences on the personal aspect of your choosing, and saving the rest of your word count for how it has affected your life.
After all, this is what UNC – Chapel Hill is looking for. If they only wanted to know who you were, they would have just gone off the bubbles you filled in on your application. However, they want to gain a deeper understanding of who you are.
Maybe you moved to a new country as an older child, and had to learn about and live in an entirely new culture. What have you held onto from the culture you were born into, and how have these qualities affected who you've become (even in a new country)?
Do you identify with a non-binary gender? How has your gender identity shaped who you've become? Has it made you more independent as you stand up for who you are to those around you?
Do you follow a religion that not many of your local peers believe in? What aspects of your religion have made you who you are today?
No matter what you choose to write about, make sure it's a significant part of who you are. Take this opportunity to show UNC-Chapel Hill that your identity is so much more than a label, and that you will be an excellent addition to their wonderfully diverse and accepting college community.
Get personalized advice!
Unc supplemental essay 1 example.
Use this essay as a guide to writing this question. Never plagiarize. It's a serious offense to copy someone else's work.
I lived a happy childhood in Mexico. I clearly remember playing soccer in the streets with my neighborhood friends when my dad came outside and told me I needed to hurry in. I didn't understand, but his tone was stern so I followed. That was the last time I'd ever play soccer in the streets of my small Mexican city. Violence had moved in, and our home was no longer safe. We abruptly moved to the United States to live with my aunts and cousins. I loved my aunt and cousins, but the change was hard. I had to learn a whole new language when I started school, and I missed my friends. I am thankful for my childhood in Mexico and for my family, because these parts of my life allowed me to keep my Mexican culture alive. I still live in the United States today, but I'm proud of where I came from. My culture provides a significant piece of my identity. To my culture, I owe my work ethic, my strong family ties, and my determination to build a better life for myself in the future. My culture will stay with me always, as I hold true to who I am and celebrate all of the things it's given me so far.
UNC Supplemental Essay 2: Changing Where You Live
What do you hope will change about the place you live and why?
Whether you love or hate the place you currently live, this prompt can be intriguing. It is fairly vague and can be taken in a bunch of different directions.
At first glance, the question seems to be talking about your hometown. However, it literally says "where you live." This could be about your physical house, your street, your city, your state, or even your country.
Keep in mind that you only have 200-250 words, so you want to make sure that the thing you'd change is extremely specific, even if you choose a large space such as your country or state.
After you choose what area you will write about, choose something you'd love to see change.
There are many ways in which an area can change. Consider choosing a difference that relates to your passions, concerns, or even your individual talents or skills. If you've done something to work on this issue already, be sure to include the steps you've taken so far.
If you want to be a teacher after college and your elementary school lacks funding, wright about this issue and the negative effects it has had on your community. Let your passion for education and difference-making shine through.
Maybe you're a DACA recipient, and you're feeling the stress of the country going back and forth on whether the program will be allowed to continue. Write about how DACA benefited your life, and how you plan to make your voice heard when it comes to keeping the program going for future generations.
You may come from a large family living in a home that is much too small. Write about how this has affected your family and how affordable housing could make a difference in the lives of your family members as well as many others in your area.
Maybe you love the place you live, but you know everything could be improved one way or another. Speak about how a beautification team could benefit the aesthetics of your town, bringing more families into an excellent city. Write about that vacant building across from the high school that could make an awesome youth center and the benefits that could come from its opening.
No matter what type of change you write about in this essay, remember to be creative and showcase your passions, concerns, talents, or skills, and if applicable, one of your past difference-making experiences.
When you take a vague, almost unrelated essay question and turn it into something that reflects who you truly are, UNC-Chapel Hill is sure to take notice.
UNC Supplemental Essay 2 Examples
In my hometown, houses are expensive. The minimum wage is just $7.25 per hour, and a mortgage on a medium-sized home in an average neighborhood starts at $250,000. I live with my parents and my 5 siblings. We share a 2 bedroom, 1 bathroom home. If I could, I'd change the home we live in by moving us to one that has adequate space for us all. However, I understand why my parents have been unable to move us out of our home. To allow families like ours to afford living in a safe, fitting home, the housing market has to change. I also understand that even though my home is small, it is a safe place to live and that is much more than other members of my community have. If more affordable housing was available, our homeless resident rate would drop instead of rise, and more children could be able to grow up in healthy, stable homes. More affordable housing, whether that be through government housing, significant minimum wage increases, or a drop in the value of new homes, is a necessity in my hometown. On some level, it affects every member of our community. Fixing this issue would lead to better lives for every person around me. No potential change could be better than that.
UNC Supplemental Essay 3: Describe a Community Builder
Describe someone who you see as a community builder. What actions has that person taken? How has their work made a difference in your life?
When it comes to college application essays, you are likely expecting to write about yourself. This prompt has a unique twist, as it is asking you to share all about someone else.
Stephen Farmer, the Vice Provost for Enrollment and Undergraduate Admissions, has said in an admissions blog for the university he "thinks some of the best essays have come from students writing about something or someone other than themselves."
Since they believe some of the best essays are written about someone else, it's pretty generous of UNC-Chapel Hill to offer a question like this.
This prompt takes them a step further in figuring out who you are exactly and why you'd make a good fit for the UNC-Chapel Hill community.
It shows that they truly aren't trying to stump you. They're trying to give you access to prompts that spark your desires and passions because those aspects of your identity are just as important as the grades you earned and the extracurricular activities you participated in.
While you are writing about someone other than yourself, make sure that the person indirectly displays your passions, interests, or skills. Even though this essay prompt is not about you, your application still is.
Maybe your science teacher is a community builder in your life. Talk about the real-world experience he has in the field, and how he brings that to the classroom. Share a quick story that shows his dedication to helping every student grow. Add in a section at the end that states your passion for science and research would not be the same without his guidance and support.
Your best friend who spends every evening after school tutoring younger students could be your community builder. Write about the passion she has to make a difference in the lives of younger students. Your choice in friends will show the admissions team that you associate yourself with others that are on the path to success, and therefore would fit in well with the UNC-Chapel Hill community.
It might even be your mom who is a community builder. Maybe you see her up late at night searching for the perfect host family for next year's foreign exchange student. She may have opened up your own home to many students in the past until she was able to find their ideal match. She cares deeply about diversity, belonging, and educational opportunities, in hopes to better the future of kids around the world.
This essay is meant to be about someone else, so make sure that you use the majority of your word count to describe your difference-maker. You can consider taking the last 2 or 3 sentences to share how they've made a difference in your life (allowing the admissions team to get to know you, your passions, and your beliefs.
Talk about how your science teacher has included you in research projects and sparked your interest in finding a cure for M.S.
Mention how volunteering for your best friend's tutoring program has taught you about dedication and your real opportunity to make a tangible difference in the world around you (even though your passion is in medicine).
Describe what you learned throughout your mom's years working with Foreign Exchange students. Share how the relationships she has helped you build have given you a more worldly perspective, and how that perspective is going to shape your future.
You can share these monumental details in just a few sentences when you make every word count, ensuring that the essay's main focus is still about the community builder, not yourself.
UNC Essay 3 Example
After graduating from MIT with a degree in Computer Science and Molecular Biology, Mr. Smith spent 10 years working in a well-known lab studying evolutionary genetics. Later, he got his Master's of Education and became our new science teacher at Roosevelt High. From the start, I knew that Mr. Smith was different. He didn't just come to class and teach us lessons from a textbook. He would find an issue, and tell us to solve it. He would create an imaginary virus, and make us cure it. He shared stories of his real-life experience working in a lab and taught us about the real differences that scientists make in our world today. Mr. Smith also cared more about his students than any teacher I've had before. He didn't care about grades; he cared about the level on which we were learning. He didn't want us to circle the right multiple choice answer, he wanted to see our brains transforming. Mr. Smith got to school early and invited us for extra study time. If we had an interest, he'd create a lesson to let us learn all about it. He started a club that allowed future science majors to participate in real-life research projects, similar to what we will experience in college. Mr. Smith changed my life, making me the future scientist that I am today. He allowed me to find my passion for changing the world around me, one scientific discovery at a time.
Conclusion: Writing the UNC-Chapel Hill Essays
As has been mentioned a few times, these supplemental prompts are important. Here are a few last-minute tips to help you write your very best essays:
Don't forget to proofread your work
No matter what you're writing about (someone else, a change to your community, etc.) make sure it reflects who you are. The prompts may be about topics other than yourself, but they are still being used to allow the admissions team to get to know you .
After you're done writing, go back through your piece and make sure every word counts. With only 200-250 words available, not even one should be wasted.
When you follow these tips, you're sure to write an excellent supplemental essay for UNC-Chapel Hill. Follow the directions, show who you are, and let your passion shine through. Take what some call a challenge and turn it into an opportunity to show this college who you truly are. Your spot in that 26% is waiting for you.
Learn how we can help you with college and career guidance! Check out our YouTube channel!
Click Here to Schedule a Free Consult!
Featured Solution
College Application Boot Camp
Stay on track and ease your anxiety with our second-to-none college application assistance.
Quick Links
Ethics & Honesty
Privacy Policy
Join Our Team
(732) 339-3835

University of North Carolina at Chapel Hill – UNC Essay Guide 2020-2021

In this UNC-Chapel Hill Essay Guide, you'll find tips on how to best respond to the supplemental essay prompts for the University of North Carolina at Chapel Hill. For more guidance on personal essays and the college application process in general, sign up for a monthly plan to work with an admissions coach 1-on-1.
Founded in 1789, the University of North Carolina at Chapel Hill (UNC-Chapel Hill) is a public research university based in Chapel Hill, North Carolina. UNC consistently ranks among the nation's top public universities, placing #29 in U.S. News and World Report's 2020 Best Colleges Rankings. The university's acceptance rate of 22% also ranks it among the most selective public schools. It has an undergraduate enrollment of 19,117 students, with a 13:1 faculty to student ratio.
Regarding student life, various publications rank UNC, a suburban town surrounding the UNC campus, among the best college towns in the nation. 20% of students participate in Greek life, while many others participate in UNC's extracurricular offerings, ranging from the Institute of Politics to the student newspaper. UNC-Chapel Hill is also well-known for its sports teams, such as its nationally-renowned basketball team.
Prompt 1 (No word limit, Optional): We hope you'll share with us the activities that you've found especially worthwhile. We also hope you won't feel compelled to tell us everything you've ever done or, worse yet, to do things that mean little to you just because you think we expect them. Low-profile pursuits can be just as meaningful as ones that draw more attention, and fewer activities can be just as good, and sometimes even better, than more activities. For example, although starting a new club can be a great experience and helpful to others, so can caring for siblings, parents, or grandparents, working outside the home to put food on the table, or being a good and caring friend. For these reasons, although we're glad to receive complete résumés, we don't require or encourage them. Instead, if you choose to submit something that goes beyond what you're providing through your Common Application, keep it brief; focus less on including everything and more on choosing and explaining the things that have meant the most to you; and upload it here.
What can you showcase in this prompt.
This prompt is very detailed and mostly self-explanatory. Essentially, UNC is providing you an opportunity to provide more details about your most meaningful activities and experiences.
How is this different from the Activities Section on the Common App? First of all, you are asked only to share the activities that are most meaningful to you. Second, you can share activities that may not typically have a place in the Common Application. For example, the prompt lists caring for your family members and being a good friend as worthwhile experiences to discuss. Finally, you are able to provide some detail about these activities and why they are meaningful to you.
As such, this is different from a resume. Rather than providing a short description of your accomplishments and responsibilities, you are describing your most meaningful activities.
How can you approach writing this essay?
There are multiple ways to approach this prompt. You could do a bullet point list with the activity title, a short description for the activity, what you took away from this experience, and why you find it meaningful.
If being a member of a sports team is meaningful and has helped you develop self-discipline, you can describe that here. If you've chosen a work experience, you can describe what you learned from that job and how it has shaped your perspective, or your future career/studies. For example, working as a cashier at a fast food restaurant may have been valuable because it helped pay the bills for your family. Or, working as a camp counselor might have made you passionate about teaching and education.
Despite the lack of a word limit, be sure to write with focus and concision . If you choose to do a list, then keep the description accompanying each activity to a few sentences or less. Aim for a page or less if you are writing single-spaced. Don't feel pressured to describe too many activities and experiences: focus on the ones that are most meaningful to you.
Prompt 2 (200-250 Words, Mandatory): Please choose two of the prompts below and respond to each in 200-250 words.
1. tell us about a peer who has made a difference in your life., what can you showcase in this essay.
This is an opportunity to discuss your relationship with a peer, whether that be a classmate, friend, or other person who is around your age. Through this, the admissions committee can glean valuable insights about how you interact with and learn from peers. For example, is there a close friend who struggled through difficult personal circumstances and has inspired you? A peer who you work with in a club who has significantly shaped the way that you think today? A classmate who helped you when you were struggling through a class?
Keep in mind that you are the one applying to colleges with this essay, not your peer! Although you should share details about your peer, you also should focus on your perspective as you write this essay: what do you appreciate about this peer? What have you learned from him/her? How has this relationship shaped you?
Ideally, you should discuss peers with whom you have a meaningful degree of familiarity or interaction. For example, if you discuss a classmate who has inspired you, but with whom you have spoken once or twice total, it will be hard to share many meaningful insights. On the other hand, discussing a peer with whom you have worked with for a year or two on the robotics club will likely yield more insights and experiences. Or, a peer who tutored you over several months when you took a difficult science class.
For those who may be wondering, this essay prompt does not limit you to discussing only peers who were a positive presence in your life. While a positive relationship may be the most obvious angle, you also can write about peers who have created negative experiences. The risk in this type of essay is that depending on how you describe your peer, you may come off as overly negative and vengeful. For example, writing about how you find one of your classmates annoying because of a personal dispute may not work. On the other hand, writing about a bully in high school who you stood up to and how you grew from this experience may work better.
2. What do you hope will change about the place where you live?
This is an opportunity to describe your community and your vision for how it can be better. Through this essay, the UNC-Chapel Hill admissions committee can learn more about your values, awareness of your community, and approach for envisioning change.
This is not a policy brief! Don't worry about providing a bullet point list of your proposals for changing your community. Rather, focus on describing the relevant parts of your community first. You can do so most effectively through specific examples and anecdotes.
For example, if you want to focus on improving civic engagement in your community, you could write about examples of peers struggling to find volunteering opportunities because no community center exists in your area. Or, if you want to write more broadly about attitudes of people in your area on certain issues, you could describe specific conversations you've had with these people.
Then, you can describe what you hope can change about these aspects of your community. A general description works, but it's more helpful to be specific about what you want to change, why, and what impact it could make. For example, if you write about political partisanship in your area, you could supplement this with, "I hope that my community will become more open to discussing difficult political issues together because XYZ. The community that I envision is one where XYZ."
This essay is also a good opportunity to highlight work you have already done to improve your community. It's fine if the issue you discuss is not one you have personally worked on, but if you have prior experience, feel free to share it. For example, if you choose to write about lack of access to affordable housing, and you have worked on this issue before, feel free to discuss that briefly.
3. What is one thing that we don't know about you that you want for us to know?
This is an opportunity to describe any type of perspective, interest, or experience that can show a new side of you to the admissions committee. Do you like collecting different U.S. coins as a hobby? Do you have a particularly close relationship to one of your siblings? Did you move many times in your life to different cities? Do you have specific ideas of how you want to use your UNC-Chapel Hill education in the future? Any of these aspects could help admissions officers paint a fuller picture of you.
Start by mapping out different aspects of your interests and background that are not captured in your Common Application: hobbies, life experiences, etc. As you do this, think about what each of these aspects can demonstrate about you as a person. Once you narrow down on your topic, you can consider a narrative-type essay that uses anecdotes and stories to show the reader the aspect of you that you'd like to share, and how it has shaped you today.
For example, if you choose to write about moving to different places many times in your life, you could start with an anecdote about packing up your belongings (yet again) as you prepare to move out of X city. Then, you could segue into a reflection of how the experience of moving has been one of the few constants in your life, and how this has shaped you.
4. What about your background, or what perspective, belief, or experience, will help you contribute to the education of your classmates at UNC?
These types of "background" essays ask about different aspects of your upbringing, views, and experiences that can offer valuable perspectives to the UNC community. Many of my college peers will attest to the fact that much of our learning took place outside of the classroom: building relationships and learning from our diverse peers. This is your opportunity to showcase what unique value add you can provide to the learning environment at UNC-Chapel Hill, both in and out of the classroom.
First, it may be useful to do some research on UNC-Chapel Hill's student body to understand if there are parts of your identity and experience that may be unique. But don't feel a need to limit yourself to demographic diversity.
Are there perspectives, beliefs, and experiences you feel can contribute to your peers' learning? For example, were you a volunteer firefighter, or worked as a car mechanic as a part-time job? Did you play a large role in helping support your family and raising your siblings due to challenging personal circumstances? Are you the only one in your family who has a particular political or ideological leaning? Focus on the aspect of your background and experience that is most meaningful to you – one you feel can contribute to the UNC-Chapel Hill learning community.
As you write this essay, make sure to offer specific examples when you can! For example, if you write about faith, you can describe specific experiences you have had because of your faith identity, traditions that are meaningful to you, and what insights you would hope to share with your peers at UNC-Chapel Hill.
Second, make sure that what you write about here is not duplicative of your Common App essay. If you already wrote about a particular aspect of your background, such as racial identity or your family circumstances, in the Common App, it may be most useful to describe another aspect of you in this essay.
This UNC-Chapel Hill essay guide was written by Jesper Ke , a UNC – Chapel Hill admit and Harvard Class of 2019 graduate. If you want to get help writing your UNC – Chapel hill application essays from Jesper or other CollegeAdvisor.com Admissions Experts , register with CollegeAdvisor.com today.

Personalized and effective college advising for high school students.
Advisor Application
Popular Colleges
Privacy Policy and Cookie Notice
Student Login
California Privacy Notice
Terms and Conditions
Your Privacy Choices
By using the College Advisor site and/or working with College Advisor, you agree to our updated Terms and Conditions and Privacy Policy , including an arbitration clause that covers any disputes relating to our policies and your use of our products and services.
Prompt's How-to Guide for the UNC Essays
Our best advice for impressing university of north carolina, chapel hill admissions officers with your short answer essays..
Two essay choices. 500 words (at most). One application to UNC-Chapel Hill.
How are you going to maximize these opportunities and boost your chances? Not to worry, we've got a thorough guide for you, drawn from our long experience at Prompt helping applicants succeed.
UNC's supplemental prompts are below — and here's that guide to their supplemental essays .
And if you'd also like personalized guidance from people who've done this thousands of times, get started with us here .
University of North Carolina-Chapel Hill prompts for Fall 2021 Application
Choose 2 of the following (200-250 words):
Expand on an aspect of your identity – for example, your religion, culture, race, sexual or gender identity, affinity group, etc. How has this aspect of your identity shaped your life experiences thus far?
If you could change one thing about where you live, what would it be and why?
Describe someone who you see as a community builder. What actions has that person taken? How has their work made a difference in your life?
Your Journey Begins at Carolina.
You're searching for a university that will open doors to the future you've always imagined. we're here to help..
In-person tours
Talk with current students and experience life on campus.
Advice for Your Application
Our admissions counselors Logan, Ebony, Emily, and Bryan help answer your application questions.
Application Prompts for 2023-2024
Your essay and short answer responses help us get to know you.
Best Class Ever
Carolina students share the standout classes that will challenge your mind and make your semester unforgettable.
Professors Recommend
Carolina professors share the best way to spend a day in Chapel Hill.
It had to be Carolina
Every Carolina student has a special story about why they became a Tar Heel.
18% of Carolina's new students will be first in their families to graduate from college.
42% of enrolling students were among the top 10 students in their high school class.
74% of new students took part in service activities while in high school.
Meet Carolina's Newest Students
Every UNC student that I met was so welcoming and nice. It makes me happy to know that UNC-Chapel Hill is full of so many friendly faces.
New Students
students joined Carolina in Fall 2023 as first-years or transfers. Our students make our campus the special place it is — one that's full of caring people, asking important questions, unafraid to explore.
Affording Carolina
We are committed to meeting 100 percent of your family's demonstrated financial need.
First-Year Seminars
Small seminar classes let new Carolina students ask big questions and connect with their professors — and each other — in meaningful ways.
Explore The Seminars
How to Write Outstanding UNC Essays
We walk you through how to write strong university of north carolina, chapel hill short answer essays for 2020-2021..
We're excited to share with you that UNC's supplemental prompts are going to set you up for success. Yes, we mean that - once you write these two essays up - your application is going to get a boost.
How? Well, from our long experience at Prompt helping applicants succeed, we're going to show you. Take a look at UNC's supplemental prompts below — and at our in-depth guide to their supplemental essays .
And if you'd also like personalized guidance from people who've done this thousands of times, get started with us here .
University of North Carolina-Chapel Hill prompts for Fall 2021 Application
Choose 2 of the following (200-250 words):
Expand on an aspect of your identity – for example, your religion, culture, race, sexual or gender identity, affinity group, etc. How has this aspect of your identity shaped your life experiences thus far?
If you could change one thing about where you live, what would it be and why?
Describe someone who you see as a community builder. What actions has that person taken? How has their work made a difference in your life?
Search All Scholarships
Easy Scholarships to Apply For
No Essay Scholarships
Scholarships for HS Juniors
Scholarships for HS Seniors
Scholarships for College Students
Scholarships for Grad Students
Scholarships for Women
Scholarships for Black Students
Scholarships
Student Loans
College Admissions
Financial Aid
Scholarship Winners
Top No-Essay Scholarships
Scholarships360 $10,000 "No Essay" Scholarship
Niche $50,000 No Essay Scholarship
$2,000 Sallie Mae Scholarship (open to HS Juniors and above!)
Student-centric advice and objective recommendations
Higher education has never been more confusing or expensive. Our goal is to help you navigate the very big decisions related to higher ed with objective information and expert advice. Each piece of content on the site is original, based on extensive research, and reviewed by multiple editors, including a subject matter expert. This ensures that all of our content is up-to-date, useful, accurate, and thorough.
Our reviews and recommendations are based on extensive research, testing, and feedback. We may receive commission from links on our website, but that doesn't affect our editors' opinions. Our marketing partners don't review, approve or endorse our editorial content. It's accurate to the best of our knowledge when posted. You can find a complete list of our partners here .
How to Respond to the 2023/2024 UNC Supplemental Essay Prompts 
The University of North Carolina at Chapel Hill is the country's oldest state university. Apart from its star-studded basketball program, UNC Chapel Hill is known for offering top-notch academics. If you want to become part of the next class of Tarheels, focus on crushing your UNC supplemental essays. Your responses should convey your distinct voice and why you are a great fit for the school. Keep reading to learn more about how to best respond to the prompts! 
The UNC supplemental essay prompts
The University of North Carolina at Chapel Hill wants to know how you'd contribute to the campus community. They ask that you respond to the following two prompts in up to 250 words each. 
Discuss one of your personal qualities and share a story, anecdote, or memory of how it helped you make a positive impact on a community. This could be your current community or another community you have engaged.
Ultimately, this question is asking you to discuss any community service you have done. This could include a wide array of activities ranging from typical community service such as picking up litter around your neighborhood to starting a club at your high school. This prompt also specifies that it can be any type of community that you have engaged in, so feel free to get creative! Some examples of communities can be your high school, your neighborhood, a place of worship or a sports team. Think about any group you have aided and what exactly you did in order to help them. Be sure to pick a story, anecdote or memory that paints you in a positive light and reveals a lot about you as a person! Remember, ultimately UNC asked this question in order to know more about you and your personality so be sure to have it shine through in this response! Once you have described your story and how it impacted your community, take it one step further by detailing how you hope to change your future UNC community in a similar fashion. For example, if you discuss starting a recycling club at your high school, you can end your response with detailing how you hope to start a similar club at UNC to help reduce the environmental impact the university will have. Connecting back to UNC will give you some bonus points with the UNC admissions officer reading over your response! Overall, be sure that you are painting a picture in your response rather than just stating your contributions to a community. 
Questions to consider
What have you done or participated in in order to benefit your community?
What do you hope to bring to UNC to help better the UNC community?
How did helping your community make you feel? Would you do that action again? 
Discuss an academic topic that you're excited to explore and learn more about in college. Why does this topic interest you? Topics could be a specific course of study, research interests, or any other area related to your academic experience in college.
Upon first glance of this prompt, it seems like the perfect opportunity to dive into why you selected your major and what you are passionate about within that field! However, it is encouraged to discuss your major but it is not required! Rather, you can discuss an interest beyond your major. Ultimately, it is a personal preference on what you decide to write about! When selecting a topic to write about, you should try to be as specific as possible. Do not just say "psychology" rather say "developmental psychology, specifically nature vs nurture in children." Being specific allows you to truly showcase your passion and can allow you to discuss specific UNC classes, clubs and professors that relate to this specific niche interest in a field. Remember, one of the best ways to describe your passion for a subject is through a story! So, provide a natural and captivating response that details your passion through a narrative. Once you complete this narrative, you should then be connecting back to UNC. Try to choose 1-2 UNC resources you are interested in taking advantage of such as a specific club, research lab or professor's class that connect to your academic interest. 
What are you academically passionate about? What are you hoping to major in in college? 
Why are you interested in this field of study? Is there a personal connection? 
What resources are available that you are excited about at UNC? 
Final pointers for acing the UNC supplemental essays
To know which essays to choose, consider brainstorming bullet points for each question. Strive to share compelling personal anecdotes and also reveal key pieces of your identity not shared elsewhere in your application. With these tips, you should have a great start on nailing your UNC-CH supplemental essays! 
Additional resources
Once you have completed your UNC supplemental essays and revised them to tell your stories succinctly, read up on how to choose a college. Supplemental essays are just one component of the college application process. Scholarships360 has plenty of resources to help with other aspects, such as our articles on everything you need to know about work study   and navigating different types of student loans.   While you are applying to colleges (and before and after too!), make sure that you apply for all the scholarships you are eligible for! 
Start your scholarship search
Vetted scholarships custom-matched to your profile
Access exclusive scholarships only available to Scholarships360 members
Frequently asked questions about writing the UNC supplemental essays
How important are the unc chapel hill supplemental essays, when are the application deadlines for unc chapel hill, can i get creative with my unc chapel hill supplemental essay answers, scholarships360 recommended.
10 Tips for Successful College Applications
Coalition vs. Common App: What is the difference?
College Application Deadlines 2023-2024: What You Need to Know
Trending Now
PSAT to SAT Score Conversion: Predict Your Score
How to Convert Your GPA to a 4.0 Scale
What Are Public Ivy League Schools?
See how many scholarships you're eligible for.
Take our brief 5 question quiz to find out!
No sign-up required.
What are your chances of acceptance?
Calculate for all schools, your chance of acceptance.
Your chancing factors
Extracurriculars.
UNC Chapel Hill Essay Example
UNC Chapel Hill is a pretty selective school, especially for out-of-state students, so it's important to write strong essays to help your application stand out. In this post, we'll share an essay a real student has submitted to UNC Chapel Hill. (Names and identifying information have been changed, but all other details are preserved).
Please note: Looking at examples of real essays students have submitted to colleges can be very beneficial to get inspiration for your essays. You should never copy or plagiarize from these examples when writing your own essays. Colleges can tell when an essay isn't genuine and will not view students favorably if they plagiarized. 
Read our UNC Chapel Hill es say breakdown to get a comprehensive overview of this year's supplemental prompts.
Prompt: If you could change one thing about where you live, what would it be and why? (200-250 words).
Sitting behind the loaded plates on our dinner table, I predicted my mom's first question with 100% accuracy: "So, how did you do on the trigonometry test today?" Notorious for failing math classes, my brother paused from chewing his chicken wing. 
I knew he'd be in trouble. 
Indeed, after hearing his grade, my mom scolded: "Look at our neighbor's kid; then look at you! She never gets anything below a 90!"
There it is again: "the neighbor's kid," a Chinese concept that I wish would serve a different purpose. Upon learning about their children's unsatisfactory academic performance, Chinese parents often bring up a so-called perfect neighbor's kid for comparison. It saddens me to see individuals raised under the shadow of "the neighbor's kid" not able to simply enjoy exploring knowledge. They toil through years of schooling for good grades and a prestigious college's acceptance letter at the cost of their mental well-being. Worse, some measure their self-worth by grades alone: my brother believes he's not good enough, despite all his admirable traits outside of academics. 
Instead of "the neighbor's kid who got a good grade" at the dinner table, I suggested my parents discuss "the neighbor's kid who sells bracelets to raise money for charity"  or "who had a hot discussion with the teacher about whether animals have consciousness." I look forward to a more vibrant and colorful dinner conversation, where families talk about their roses and thorns of the day, rather than a neighbor's kid defined by numbers.
What the Essay Did Well
This essay does a great job of opening with a strong anecdote and seamlessly transitioning the anecdote into an answer to the prompt. The reader feels the suspense of sitting at the dinner table with the student and their family waiting for the response to their mom's question, and might even relate to hearing the student's parents complain about their grade. It's a simple and quick story, but everyone can find something in it they relate to, which makes the reader want to keep reading.
The essay was also successful at transitioning from a personal anecdote to a broader topic that addresses the prompt. The anecdote is connected to the larger issue the student has with their home environment and provides context for their reasoning that growing up surrounded by this mentality is harmful. The use of the anecdote bolsters the entire essay by perfectly setting up the student's response to the prompt, rather than being an out-of-place inclusion to add some empathy or imagery, which is a common mistake with anecdotes.
Another positive aspect of this essay is how the student's passion for the issue shines through. The reader learns a good deal about the student's family life and familiarity with the "the neighbor's kid." The student's expressed sadness and disapproval at not being able to enjoy learning because the immense amount of stress their parents place on them to get good grades is evident when they said, " They toil through years of schooling for good grades and a prestigious college's acceptance letter at the cost of their mental well-being." The inclusion of the student's brother also shows how close this issue is to the student's heart because they are watching stereotypes harm someone they love. The details and direct language included provide strong evidence for why the student wants to change this aspect of where they live, which is the most important part of the prompt to address.
What Could Be Improved
For the most part, this is a great essay. The one thing that could be improved is the last paragraph that explains what the student wants to change. As far as the reader knows, the suggestions the student makes to discuss "the neighbor's kid who sells bracelets" or "the neighbor's kid who had a hot discussion with the teacher" are random topics the student chose to contrast with the idea of valuing a kid for a numerical grade. Since these appear as random topics, it distracts from other qualities the student and their brother might possess and want to showcase to their parents.
In an essay that is focused on changing the norm of equating worth with a grade, it would reveal more about what the student wants to be recognized for if they mentioned topics of conversation that related back to their interests. For example, if the student liked to ice skate and play the trumpet they could say: "Instead of the dreaded question about my grades, my parents would ask about how my axel is coming along or what new song I'm considering for the winter concert." An ending more like this, that discusses the student's interests rather than randomly mentioning other students, still achieves the same goal of the student not wanting to solely be measured by a number, but conveys the idea while also providing more insight into the student and what they value.
Where to Get Your UNC Chapel Hill  Essays Edited
Do you want feedback on your UNC Chapel Hill essays? After rereading your essays countless times, it can be difficult to evaluate your writing objectively. That's why we created our free Peer Essay Review tool , where you can get a free review of your essay from another student. You can also improve your own writing skills by reviewing other students' essays. 
If you want a college admissions expert to review your essay, advisors on CollegeVine have helped students refine their writing and submit successful applications to top schools. Find the right advisor for you to improve your chances of getting into your dream school!
Related CollegeVine Blog Posts
How to Approach the UNC Essay Prompts
The university of minnesota application essay prompts, and how to nail them (2020-2021)..
You're just two essays away … two very short essays away not only from having completed your UNC-Chapel Hill application, but also from having made it markedly better.
We're going to show you how. Check out the prompts below, and our complete guide to nailing these UNC supplemental essays — drawn from our long experience at Prompt helping applicants get in.
And if you'd also like personalized guidance from people who've done this thousands of times, get started with us here .
University of North Carolina-Chapel Hill prompts for Fall 2021 Application
Choose 2 of the following (200-250 words):
Expand on an aspect of your identity – for example, your religion, culture, race, sexual or gender identity, affinity group, etc. How has this aspect of your identity shaped your life experiences thus far?
If you could change one thing about where you live, what would it be and why?
Describe someone who you see as a community builder. What actions has that person taken? How has their work made a difference in your life?
College essay resources
How to write the unc essays for 2020-21, college admissions.
The University of North Carolina at Chapel Hill doesn't use admissions interviews, so these short answer prompts are critical for you to show this top-ranked public university who you are. In addition, UNC uses these essays to evaluate candidates for merit-based scholarships and special programs such as Excel@Carolina .
UNC has three prompts of which you respond to two , each in 200-250 words . Let's look at how to approach these prompts so that UNC not only lets you in, but throws in some scholarships and exclusive opportunities to boot. (Note that the prompts have changed since last year .)
Option 1: Expand on an aspect of your identity – for example, your religion, culture, race, sexual or gender identity, affinity group, etc. How has this aspect of your identity shaped your life experiences thus far?
You could probably write twenty essays here exploring twenty different aspects of your identity. How to choose? 
Start by brainstorming a bunch of different potential topics. Initially, try not to judge your own thoughts; just get a lot of potential ideas down on paper — aspects of your identity + ways in which they've influenced things you've done.
Once you've got some material to work with, think about which stories highlight how you'll  contribute to the UNC campus and in your career. Even though the question is very you-focused, ultimately, UNC is looking for dynamic students who will make a difference at their school and in the world. So make sure that your essay highlights the ways your identity and life experience contribute to your unique and creative thinking, and the exciting and exceptional ways you impact the world around you.
Option 2: If you could change one thing about where you live, what would it be and why?
You could discuss your house, your hometown, or even your country or the globe. A smart idea here is to go beyond wishes and dreams for improvement, to point to concrete resources and opportunities at UNC that might help position you to solve these issues in the near future. 
For example, maybe the lack of public transportation and bike lanes in your town exasperates you. Then, talk about your desire to pursue an Urban Studies and Planning minor to learn more about these issues.
Option 3: Describe someone who you see as a community builder. What actions has that person taken? How has their work made a difference in your life?
Admissions officers want to see how you incorporate others' influence into your life and worldview, and that you're open to new ideas. By discussing someone who inspired you to think about the world differently or take some specific action, you can show that you'll be primed to grow as a person at UNC as you interact with fellow students. Be sure to focus on how this has led you to be a better or more productive person — to show that you'll be contributing to UNC and the world at large. Ultimately, that's what UNC wants to see. And again, if you can naturally mention any aspect of UNC in this essay (a class, program, extracurricular, etc. ...) that's always strong. (That being said, don't force it if it just doesn't work for your essay.)
Final advice: For these UNC essay supplements, choose the two prompts that let you show how spectacularly you'll contribute to UNC's campus and the world beyond. If you're agonizing, remember that the best prompts for you are those that you're most excited to write. Those essays always make the biggest impression on admissions officers. 
Cassandra Cloutier
What the Supreme Court's Affirmative Action Decision Means for College Essays
Bex ehrmann.
Writing the Wake Forest Application Essays: Showcasing Individuality | 2022-2023
Writing the wake forest application essays: showcasing individuality, writing the villanova application essay, writing the uva arts and sciences college essay (and every undergraduate program essay in the uva supplement), strong essays increase your chances of admissions by 10x. you don't have to tackle your essays alone., subscribe to our newsletter, and stay in the loop..
Become a Writing Coach
Writing Center
Terms of Service and Privacy Policy
College Essay Feedback for High Schools
Prompt for IECs
University of North Carolina (UNC) School of Medicine Secondary Essay Prompts
These are the secondary application essay prompts for University of North Carolina (UNC) Chapel Hill School of Medicine. To put your best foot forward and maximize your chance of an interview invitation, visit our secondary application editing page .
About University of North Carolina (UNC) Chapel Hill School of Medicine
Secondary Deadline : October 6, 2023 Secondary Fee : $68 FAP Waiver : Full Fee Waived CASPer Required : Yes Screens Applications:  No Accepts Application Updates:  No
Our mission is to improve the health and wellbeing of North Carolinians and others whom we serve. We accomplish this by providing leadership and excellence in the interrelated areas of patient care, education, and research. We strive to promote faculty, staff and learner development in a diverse, respectful environment where our colleagues demonstrate professionalism, enhance learning, and create personal and professional sustainability. We optimize our partnership with the UNC Health Care System through close collaboration and a commitment to service. Patient Care We will promote health and provide superb clinical care while maintaining our strong tradition of reaching underserved populations and reducing health disparities across North Carolina and beyond. Education We will prepare tomorrow's health care professionals and biomedical researchers by facilitating learning within innovative and integrated curricula and team oriented interprofessional education. We will cultivate outstanding teaching and research faculty, and we will recruit outstanding students and trainees from highly diverse backgrounds to create a socially responsible, highly skilled workforce. Research We will develop and support a rich array of outstanding health sciences research programs, centers, and resources. We will provide infrastructure and opportunities for collaboration amongst disciplines throughout and beyond our University to support outstanding research. We will foster programs in the areas of basic, translational, mechanistic, and population research.
To be the nation's leading public school of medicine.
All prompts have a 1,000 character limit.
1. Describe a situation, or an experience, you've had when you were unsuccessful. Tell us what you learned from this experience.
2.Give an example of how you made a difference in someone's life and explain what this experience taught you about yourself.
3. What motivates you to apply to UNC School of Medicine?
4. UNC School of Medicine values diversity and inclusion across the institution. We believe that education and professional development are enhanced in education settings that include individuals from diverse backgrounds and experiences. Please describe how your background and/or experiences would contribute to the UNC SOM community?
1. We have all tried something and failed. Describe a situation, or an experience, you've had when you were unsuccessful. Tell us what you learned from this experience.
Choose an experience during which you worked hard and strived for greatness but did not achieve the outcome you desired. Think of times of adversity which required particular perseverance but still resulted in failure. Show humility and an understanding of your limitations. Focus on how this was a learning experience or demonstrate how this helped you grow as a person. What tangible skills did you gain during this experience despite the lack of ultimate attainment of your goal. How will you use those skills to be an effective future physician?
2. Much of health care delivery involves teamwork. In what endeavor have you engaged that required a team approach? What was your role and what did you learn from working with this team?
This is a great question in that it is absolutely applicable to medicine. As much as any other field, medicine requires teamwork. Each day physicians collaborate with nurses, with allied medical professionals such as pharmacists and physicians' assistants, and most of all with their patients. All of these components require significant teamwork skills. Think of a unique time when you worked in a team effectively. Choose an occasion where you took a leadership role. Using an anecdote can be effective. Consider prior job experience, work in extracurricular groups, or other endeavors. Show that you were an effective leader, but also that you were humble and willing to adapt and work with people whose opinions differed from your own.
3. Give an example of how you made a difference in someone's life and explain what this experience taught you about yourself.
This will require thinking of an anecdote which you did not already cover in the primary application. Perhaps you have a patient encounter other than those you may have described in the primary. An alternative approach though, to make this more unique, is a time when you helped someone outside of medicine. Perhaps it was a friend, a foe or even someone you hardly knew. Be sure to answer what you learned about yourself. How does this influence your desire to become a physician and help your patients?
4 . What motivates you to apply to UNC School of Medicine?
The first step to answering this question is doing some research on the program website to understand some of its nuances. Is it very strong in a particular field of research, or perhaps in community clinical work for the underserved? If one of these aspects aligns with your strengths or interests, explain how you are a great fit for this reason. Outline how these opportunities will help you grow toward your career goals as you envision them. Think about the opportunities the location provides in terms of clinical experience and social experience as well.
Applicants for the MD and MD/PhD Program Respond to prompts 1-3 in no more than 1-2 paragraphs. (1000 character limit)
1. We have all tried something and failed, whether it was something big or something small. Describe a situation or an experience you had when you realized that you were not up to the task, and tell us what life-lessons you learned from this experience.
2. Much of medical school education is based on team-learning. What important activity have you accomplished that required a team approach, what was your role in the outcome, and what did you learn from it?
3. Give an example of how you made a difference in someone's life-whether it is a patient, friend, classmate, or a family member-and explain what this experience taught you about yourself.
The secondary application essay prompts from this medical school application cycle are the same as above.
Disclaimer: The information on this page was shared by students and/or can be found on the medical school's website. Med School Insiders does not guarantee the accuracy of the information on this page.
We're here to help
The secondary application is just as important as the primary. We'll make sure you get it right.
Join the Insider Newsletter
Receive regular exclusive MSI content, news, and updates! No spam. One-click unsubscribe.
You have Successfully Subscribed!
Wilmington, North Carolina
University of north carolina at wilmington | unc wilmington.
Cost & scholarships
Admission requirements
Essay prompts
Want to see your chances of admission at University of North Carolina at Wilmington | UNC Wilmington?
We take every aspect of your personal profile into consideration when calculating your admissions chances.
University of North Carolina at Wilmington | UNC Wilmington's 2023-24 Essay Prompts
Select-a-prompt short response.
To be considered for the UNCW Honors College, please respond to an essay prompt below in 350 words or less.
Intellectual curiosity is a distinguishing characteristic of honors students. It doesn't matter what fascinates you, so long as something does. In what ways have you followed your senses of exploration and fascination, and how do you want to follow this intellectual curiosity during your time at UNCW?
The Honors College encourages interdisciplinarity—the interaction and synergy of multiple subjects and disciplines. We often offer classes that intersect art and science, literature and sociology, or religion and technology—among others. What interdisciplinarity have you found in your own life and academic interests?
Identity Short Response
Reflect on your identity, including your background and experiences, and how you envision your identity contributing to the UNCW community.
Common App Personal Essay
The essay demonstrates your ability to write clearly and concisely on a selected topic and helps you distinguish yourself in your own voice. What do you want the readers of your application to know about you apart from courses, grades, and test scores? Choose the option that best helps you answer that question and write an essay of no more than 650 words, using the prompt to inspire and structure your response. Remember: 650 words is your limit, not your goal. Use the full range if you need it, but don't feel obligated to do so.
Some students have a background, identity, interest, or talent that is so meaningful they believe their application would be incomplete without it. If this sounds like you, then please share your story.
The lessons we take from obstacles we encounter can be fundamental to later success. Recount a time when you faced a challenge, setback, or failure. How did it affect you, and what did you learn from the experience?
Reflect on a time when you questioned or challenged a belief or idea. What prompted your thinking? What was the outcome?
Reflect on something that someone has done for you that has made you happy or thankful in a surprising way. How has this gratitude affected or motivated you?
Discuss an accomplishment, event, or realization that sparked a period of personal growth and a new understanding of yourself or others.
Describe a topic, idea, or concept you find so engaging that it makes you lose all track of time. Why does it captivate you? What or who do you turn to when you want to learn more?
Share an essay on any topic of your choice. It can be one you've already written, one that responds to a different prompt, or one of your own design.
What will first-time readers think of your college essay?
How to Approach the UNC Essay Prompts
The university of pennyslvania supplemental essay prompts, and how to nail them (2020-2021)..
Help! Writing is hard. And UPenn is asking you to do it — to crank out two supplemental essays, for a possible total of 650 extra words that you need to somehow get onto paper.
Well, you can relax now. We're here for you. Based on our long experience at Prompt helping applicants get in, we've written you a complete guide for the Penn-specific prompts . (The blog post will be updated soon. While the prompts were updated, our approach is still on-point.)
And if you'd like personalized guidance from people who've done this thousands of times, get started here .
Penn- specific essays for 2020-2021
Required: How did you discover your intellectual and academic interests, and how will you explore them at the University of Pennsylvania? Please respond considering the specific undergraduate school you have selected. (300-450 words)
Required: At Penn, learning and growth happen outside of the classroom, too. How will you explore the community at Penn? Consider how this community will help shape your perspective and identity, and how your identity and perspective will help shape this community. (150-200 words)
For students applying to the coordinated dual-degree and specialized programs, please answer these questions in regard to your single-degree school choice; your interest in the coordinated dual-degree or specialized program may be addressed through the program-specific essay.

University of North Carolina at Greensboro 2020-21 Supplemental Essay Prompt Guide
Regular Decision:
University of North Carolina at Greensboro 2020-21 Application Essay Question Explanations
The Requirements: Why , Community , Oddball
Supplemental Essay Type(s): 1 essay of 600 words
Optional essay for merit scholarship consideration:
Merit scholarships are limited in number. they are awarded to approximately the top 2 percent of the incoming first-year class. no separate application is required, but students must submit the essay for consideration by the early action deadline. scholarship recipients will be notified of their awards., please answer one of the following essay prompts:, 1. describe a meaningful event, experience or accomplishment in your life and how it will impact your college experience and your contribution to the uncg community. consider reflecting on your ideas about student responsibility, academic integrity, campus citizenship, or a call to service..
This prompt is eerily similar to the Common App's prompt #5 , so if you wrote your personal statement about a meaningful accomplishment, event, or realization, we recommend skipping this one and responding to one of the other prompts below. If you didn't address a meaningful experiment in your personal statement, then by all means, let's dive in.
UNC Greensboro wants to know about something significant that happened in your life; they want to see you reflect about what that event, experience, or accomplishment meant to you and how the end result of that experience will impact your time on campus. How did you grow? What skills did you develop? What did you learn? Maybe you stepped out of your comfort zone to audition for the school musical and weren't cast, but you found a supportive group of friends and love for set design when you joined the crew. Perhaps you learned first-hand that great risks can yield great rewards and you plan to take that mindset with you to college. Did you bond with a student you tutored after school as part of a volunteer program? Maybe you continued to help him with his homework long after the program ended, cheering him on when he made Honor Roll for the first time. Whatever your story is, don't forget to connect it to the type of college experience you hope to have.
2. Explain your choice of academic major and how you plan to use your degree to meet your career goals?
For this essay, let's go beyond, "I have always been good with photography, so Media Studies makes perfect sense for me." We get it, Ken Burns is your LeBron, but how might UNC Greensboro's courses and professors (get specific!) shape you and teach you something new? And what do you hope to pursue upon graduating with your intended degree? In college, you will reach new depths of knowledge you may not have even known existed. After explaining why your major piques your interest, describe the experiences you've had with it already. Build a bridge between your past and your future for admissions so they can see your commitment and demonstrated interest in this field. Did you work on a science experiment that taught you about the basics of physics? Maybe you fell in love with music festivals and knew you wanted to be involved in making the magic happen—and UNC Greensboro's Sustainable Tourism & Hospitality program will help you get there! Throughout your life, you've been exposed to so many different subjects and career paths, and UNC Greensboro wants to know why this one has caught your eye. Finally, look ahead five or ten years and imagine how this degree will catapult you into a fulfilling career that you may not have access to otherwise. 
3. What does "global citizenship" mean to you? How do you envision becoming a global citizen through your studies in your future career?
Do you enjoy giving back to your community? Do you feel like a global citizen engaged in matters that affect both the few and the many? If so, you're exactly the kind of student UNC Greensboro wants to welcome to campus next fall! In order to show admissions that you fit the bill of an engaged, socially aware, and motivated citizen, tell them what "global citizenship" means to you and describe your career goals. Push beyond the basic gratification that comes with "giving back" and try to envision the impact you'd like to have. Maybe you plan to major in International & Global Studies and pursue a lifelong career in humanitarianism, working with world leaders to create educational opportunities for girls worldwide. Perhaps you are interested in the Environment & Sustainability Program and hope to be part of the coalition to combat climate change by 2040. Do you plan to use your degree in Media Studies for a career in film, spotlighting the stories of marginalized and underrepresented communities? Whatever your story may be, make sure to show admissions you have long-term goals and plans that will affect the world as we know it.
About CEA HQ
View all posts by CEA HQ »

Learn more about our services!
Contact us for information on rates and more!
I am a * Student Parent Potential Partner School Counselor Private College Counselor
Name * First Last
Phone Type Mobile Landline
Street Address
Address City State / Province / Region Afghanistan Albania Algeria American Samoa Andorra Angola Anguilla Antarctica Antigua and Barbuda Argentina Armenia Aruba Australia Austria Azerbaijan Bahamas Bahrain Bangladesh Barbados Belarus Belgium Belize Benin Bermuda Bhutan Bolivia Bonaire, Sint Eustatius and Saba Bosnia and Herzegovina Botswana Bouvet Island Brazil British Indian Ocean Territory Brunei Darussalam Bulgaria Burkina Faso Burundi Cabo Verde Cambodia Cameroon Canada Cayman Islands Central African Republic Chad Chile China Christmas Island Cocos Islands Colombia Comoros Congo Congo, Democratic Republic of the Cook Islands Costa Rica Croatia Cuba Curaçao Cyprus Czechia Côte d'Ivoire Denmark Djibouti Dominica Dominican Republic Ecuador Egypt El Salvador Equatorial Guinea Eritrea Estonia Eswatini Ethiopia Falkland Islands Faroe Islands Fiji Finland France French Guiana French Polynesia French Southern Territories Gabon Gambia Georgia Germany Ghana Gibraltar Greece Greenland Grenada Guadeloupe Guam Guatemala Guernsey Guinea Guinea-Bissau Guyana Haiti Heard Island and McDonald Islands Holy See Honduras Hong Kong Hungary Iceland India Indonesia Iran Iraq Ireland Isle of Man Israel Italy Jamaica Japan Jersey Jordan Kazakhstan Kenya Kiribati Korea, Democratic People's Republic of Korea, Republic of Kuwait Kyrgyzstan Lao People's Democratic Republic Latvia Lebanon Lesotho Liberia Libya Liechtenstein Lithuania Luxembourg Macao Madagascar Malawi Malaysia Maldives Mali Malta Marshall Islands Martinique Mauritania Mauritius Mayotte Mexico Micronesia Moldova Monaco Mongolia Montenegro Montserrat Morocco Mozambique Myanmar Namibia Nauru Nepal Netherlands New Caledonia New Zealand Nicaragua Niger Nigeria Niue Norfolk Island North Macedonia Northern Mariana Islands Norway Oman Pakistan Palau Palestine, State of Panama Papua New Guinea Paraguay Peru Philippines Pitcairn Poland Portugal Puerto Rico Qatar Romania Russian Federation Rwanda Réunion Saint Barthélemy Saint Helena, Ascension and Tristan da Cunha Saint Kitts and Nevis Saint Lucia Saint Martin Saint Pierre and Miquelon Saint Vincent and the Grenadines Samoa San Marino Sao Tome and Principe Saudi Arabia Senegal Serbia Seychelles Sierra Leone Singapore Sint Maarten Slovakia Slovenia Solomon Islands Somalia South Africa South Georgia and the South Sandwich Islands South Sudan Spain Sri Lanka Sudan Suriname Svalbard and Jan Mayen Sweden Switzerland Syria Arab Republic Taiwan Tajikistan Tanzania, the United Republic of Thailand Timor-Leste Togo Tokelau Tonga Trinidad and Tobago Tunisia Turkmenistan Turks and Caicos Islands Tuvalu Türkiye US Minor Outlying Islands Uganda Ukraine United Arab Emirates United Kingdom United States Uruguay Uzbekistan Vanuatu Venezuela Viet Nam Virgin Islands, British Virgin Islands, U.S. Wallis and Futuna Western Sahara Yemen Zambia Zimbabwe Åland Islands Country
Which best describes you (or your child)? High school senior High school junior College student College grad Other
How did you find CEA? Internet Search New York Times Guidance counselor/school Social Media YouTube Friend Special Event Delehey College Consulting Other
Common App and Coalition Essays
Supplemental Essays
University of California Essays
University of Texas Essays
Resume Review
Post-Grad Essays
Specialized Services
Waitlist Letters
Email This field is for validation purposes and should be left unchanged.
Agnes Scott College
Alvernia University
American University
Amherst College
Babson College
Bard College
Barnard College
Baylor University
Bennington College
Bentley University
Berry College
Bethany College
Bishop's University
Boston College
Boston University (BU)
Bowdoin College
Brandeis University
Brown University
Bryn Mawr College
Bucknell University
Butler University
California Institute of Technology (Caltech)
California Lutheran University
Capitol Technology University
Carleton College
Carnegie Mellon University
Catawba College
Centre College
Chapman University
Claremont McKenna College
Clark University
College of Mount Saint Vincent
College of William and Mary
College of Wooster
Colorado College
Colorado School of Mines
Columbia University
Cornell University
Culver-Stockton College
D'Youville University
Dartmouth College
Davidson College
Drexel University
Duke University
Earlham College
Elon University
Emerson College
Emory University
Flagler College
Fordham University
George Mason University
Georgetown University
Georgia State University
Georgia Tech
Gonzaga University
Harvard University
Harvey Mudd College
Haverford College
Hillsdale College
Hofstra University
Illinois Institute of Technology
Illinois Wesleyan University
Indiana University Bloomington
Ithaca College
Johns Hopkins University
Kalamazoo College
Lafayette College
Lehigh University
Lewis and Clark College
Linfield University
Loyola Marymount University (LMU)
Lynn University
Macalester College
Malone University
Manchester University
Marist College
Mary Baldwin University
Massachusetts Institute of Technology (MIT)
Meredith College
Monmouth College
Moravian University
Morehouse College
Mount Holyoke College
New York University (NYU)
North Park University
Northwestern University
Occidental College
Oklahoma City University
Pepperdine University
Pitzer College
Pomona College
Princeton University
Providence College
Purdue University
Rensselaer Polytechnic Institute
Rice University
Saint Elizabeth University
Santa Clara University
Sarah Lawrence College
Scripps College
Seattle Pacific University
Smith College
Soka University of America
Southern Methodist University
St. John's College
Stanford University
Stonehill College
Swarthmore College
Syracuse University
Texas A&M University
Texas Christian University
The College of Idaho
The George Washington University
The New School
Trinity College
Tufts University
Tulane University
University of California
University of Central Florida (UCF)
University of Chicago
University of Cincinnati
University of Colorado Boulder
University of Florida
University of Georgia
University of Illinois Urbana-Champaign
University of Maryland
University of Massachusetts Amherst
University of Miami
University of Michigan
University of Minnesota
University of North Carolina at Chapel Hill (UNC)
University of North Carolina at Charlotte
University of North Carolina at Greensboro
University of Notre Dame
University of Oklahoma
University of Oregon
University of Pennsylvania
University of Pittsburgh
University of Richmond
University of San Diego
University of San Francisco
University of Southern California (USC)
University of Texas at Austin
University of Tulsa
University of Vermont
University of Virginia (UVA)
University of Washington
University of Wisconsin-Madison
Vanderbilt University
Vassar College
Villanova University
Virginia Tech
Wake Forest University
Washington and Lee University
Washington University in St. Louis
Wellesley College
Worcester Polytechnic Institute (WPI)
Yale University

Want free stuff?
We thought so. Sign up for free instructional videos, guides, worksheets and more!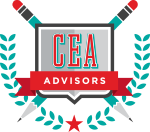 One-On-One Advising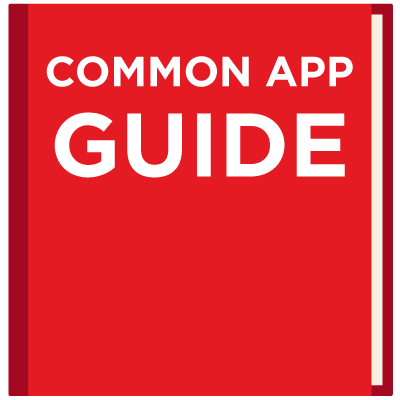 Common App Essay Prompt Guide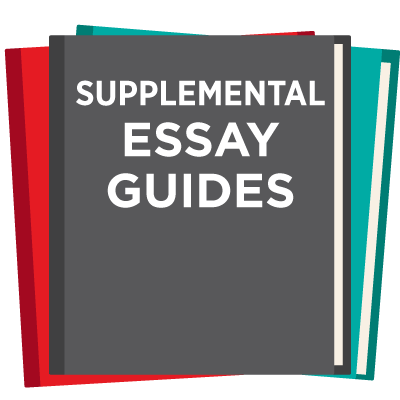 Supplemental Essay Prompt Guide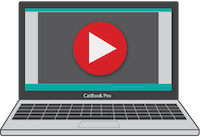 YouTube Tutorials
Our Approach & Team
Undergraduate Testimonials
Postgraduate Testimonials
Where Our Students Get In
CEA Gives Back
Undergraduate Admissions
Graduate Admissions
Private School Admissions
International Student Admissions
Academy and Worksheets
Common App Essay Guide
Supplemental Essay Guide
Coalition App Guide
The CEA Podcast
Admissions Statistics
Notification Trackers
Deadline Databases
College Essay Examples
American Growth Project
Kenan Insights
Attend Event
Affiliated Centers
2023 Kenan Institute Distinguished Fellows: Grand Challenge Papers
&title=2023 Kenan Institute Distinguished Fellows: Grand Challenge Papers&source=https%3A%2F%2Fkenaninstitute.unc.edu%2Fnews-media%2F2023-kenan-institute-distinguished-fellows-grand-challenge-papers%2F">
The Kenan Institute's Distinguished Fellows comprise an exemplary set of global scholars committed to leveraging their individual expertise, thought leadership, research and networks to further the institute's efforts to examine – and drive solutions to – the most complex and timely issues facing business and the economy today.
Each of the 2023 Distinguished Fellows has written a paper as part of their work to support the Kenan Institute's exploration of workforce disruption. Below you'll find an introduction to our fellows and link to their papers, along with key takeaways from each.
"Whither Technological Innovation, Business Dynamism, and Productivity Growth?"
Key Takeaways
The U.S. experienced a productivity surge in the 1990s and early 2000s, led by innovation in information, communication and technology industries (ICT), often also referred to as high tech.
This rapid productivity growth was accompanied by a surge in startups and business dynamism in high-tech sectors. In fact, evidence shows that the surge in startup formation preceded productivity gains by six to nine years in a given industry.
The ICT revolution led to major changes in the products and ways of doing business yielding improved aggregate productivity, but the effects dissipated by the mid-2000s.
A slowdown in startup formation and dynamism has accompanied the slowdown in productivity growth since the mid-2000s. The causality likely runs in both directions. Slower innovation induces fewer startups and the decline in startups yields less innovation.
Consolidation and the rise of "mega" or "superstar" firms characterize the U.S. economy since the mid-2000s.
Yet, since 2020, U.S. business formation has surged. This startup growth includes a surge in high-tech industries, in part reflecting the rise of companies working with AI. This surge provides cautious optimism for future productivity growth.
John Haltiwanger is the Dudley and Louisa Dillard Professor of Economics and a Distinguished University Professor of Economics at the University of Maryland. Haltiwanger leverages U.S. longitudinal firm-level data to create new statistical measures and analyze the determinants of job creation, job destruction and economic performance. His work examines these firm dynamics and their implications for U.S. productivity growth and the U.S. labor market. His essay explores the ups and downs of innovation and productivity growth in the U.S., discussing these trends and their interplay with dynamism and entrepreneurship.
"Mega-threats as Workplace Disruptors: How Can Organizations Respond to the Effects of Mega-threats on Employees?"
Mega-threats are highly publicized, extremely negative societal events, where the harm that occurred in the event is viewed as being associated with or connected to the victim's social identity (e.g., their race, religion, sexual orientation, immigration status).
Mega-threats have distinct detrimental consequences for individuals who share identity group membership with an event's victims. The threat experience is usually connected to a social identity that is ignored, hidden or devalued in organizations.
These employees often feel that they have to suppress or hide their personal experience of threat in the workplace, which leads them to withdraw from or avoid investing energy in their work tasks and to avoid connecting with colleagues.
Mega-threat events may also trigger workplace mistreatment and discrimination.
Organizations and managers could reduce a mega-threat's negative effects by acknowledging that their employees may be experiencing high levels of trauma in the days after mega-threat events.
Open and honest conversations that acknowledge race and other forms of difference are imperative to enhancing employee mental health and work habits. Black and white employees wish to discuss a current mega-threat, or to engage in a conversation that would highlight racial differences, yet many workplace participants do not because they seek to reduce discomfort.
Angelica Leigh is an assistant professor of management and organizations at Duke University Fuqua School of Business. Employing a dynamic approach to studying race, Leigh explores the behaviors in which racial minority employees engage that go against norms of identity suppression at work, and the actions that these employees take to combat racism in organizations. This essay discusses her recent work, which examines the spillover effects of "mega-threats" – large-scale societal events – on organizations and their employees.
"Culture and Environment for Learning and Development of the Next Generation Workforce in the Age of AI and Robots"
The advent of artificial intelligence tools necessitates the development of human skills that allow workers to create value that AI tools cannot on their own. It also necessitates new learning systems as traditional educational systems become increasingly ineffective at keeping pace with emerging technological changes and associated skills acquisition.
Leveraging all modes of Self-paced, Contextualized, Adaptive and Experiential (SCALE) Learning may be the most efficient approach.
Self-paced learners can outperform non-self-paced learners, as self-paced learners choose to allocate their time to learning more difficult subjects, making this mode applicable to organizations that need individuals to learn advanced skills.
An adaptive learning system, which personalizes the knowledge to be learned to each learner, is most broadly effective for acquiring new knowledge.
Contextualized learning is a foundational learning mode – when what is to be learned is placed in a context that resonates with the learner, learning occurs more potently. Job rotation programs coupled with the learning of specific skills or knowledge may yield the best-developed human resources.
A large part of learning is trial and error – positive and negative feedback is needed to adjust and solidify learning. Managers should be deliberate in giving negative feedback, which must be continuous and consistent, and the future benefits of such feedback must be made clear.
Arvind Malhotra is the H. Allen Andrew Distinguished Professor of Strategy and Entrepreneurship at UNC Kenan-Flagler Business School. His research examines how to craft innovation problems, open innovation approaches, crowd creativity, crowdsourcing for innovation, using crowds to solve complex societal problems, and the future of work. Malhotra's essay discusses approaches to human learning and development and their relative merits amid the rapid ascent of AI and robotics.
"The Effects of Pay Transparency: A Brief Review"
In the past two decades, there has been broad-based, steady movement toward enhanced pay transparency.
Recent policies can be categorized in one of the following buckets: disclosure of individual salaries, disclosure of gender pay gaps, disclosure of pay bands, salary history bans, and right of workers to talk.
Once implemented, these policies may come with unanticipated negative side effects.
Requiring companies to report gender-disaggregated wage statistics is shown to reduce the gender pay gap while also reducing overall wage growth. Employers may react to wage transparency with greater reluctance to increase wages for anyone.
Wage transparency may reduce morale among workers who make less than their peers. The higher the average wage of one's peers, the more likely an employee quits their job.
Learning that one's boss is well paid, conversely, has a motivating effect on workers. When employees find out their boss's high salary, they work more and increase their revenue.
Pay transparency policies that disclose identifiable information incur privacy costs. Some employees value their privacy more than they value having pay transparency.
Extra consideration should be given to how much information is divulged and how accessible this information becomes. There is need for more research on pay transparency in a wider range of settings, including additional studies in low-income countries.
Ricardo Perez-Truglia is an associate professor at the University of California, Berkeley, Haas School of Business. His research focuses on income inequality, the gender pay gap, pay transparency, tax compliance and other topics in economics. In this essay, Perez-Truglia reviews recent studies of pay transparency policies and their effects, including both desired and unintended consequences.
"The State of the Workforce: North Carolina a Market Leader"
Community colleges serve a vital role in meeting employers' post-pandemic workforce demands. These institutions must be supported if we are to close the skills gap in the current labor market.
North Carolina risks falling short of its goal of producing an additional 2,000,000 workers with high-quality degrees or credentials by 2030, with a projected shortfall of 31,000 individuals, according to a MyFuture NC report.
Roughly 40% of all undergraduate students begin their postsecondary study at a community college, and research suggests that community colleges are especially effective in serving workers impacted by COVID-19.
To improve their material performance, community colleges require far more engagement from employers.
Community college leaders and business leaders set very different values on their partnership's importance to producing a pipeline of workforce-ready students: 98% of educators surveyed believe a partnership between the two is "very important," compared to 59% of employers.
On August 23, 2023, leaders from the North Carolina's higher education institutions, businesses and the N.C. General Assembly gathered on a panel, "Seeking a New Labor Market Equilibrium: A Leadership Perspective," hosted by UNC's Kenan-Flagler Business School and the Kenan Institute of Private Enterprise.
Panelists discussed strategies for discussing the skills gap, collaboration between business and community colleges, state policies affecting strategic workforce initiatives, and other topics pertaining to North Carolina's workforce pipeline.
It is determined that a collaborative approach between community colleges and businesses with a strong focus on adult learners will help North Carolina sustain and grow its workforce while also ensuring workers and companies thrive in the face of new challenges.
Thomas Stith is CEO of The Michael Thomas Group Inc. and former president of North Carolina's Community College System. With a career working in numerous industries, including state and local government, higher education, technology, nonprofits, health care, transportation and the energy sector, he is widely recognized as a thought leader on economic and community development, education, small business, investment, non-profit operations and public policy.
"An Economist's Guide to Immigration Reform"
The United States is the world's most common destination for immigrants, but net migration slowed substantially in the 2016-21 period, and our current policies fail to maximize the economic benefits of immigration.
Most economists agree that immigration is good for the U.S. economy on the whole. Immigration is critically beneficial to the labor force, the fiscal picture and innovation. The future of U.S. population growth will be entirely driven by immigration flows and immigrant fertility in coming decades.
There are two primary legal pathways for migration to the United States: family-based and employment-based. Despite the U.S. population growing by a third since 1990, the numeric immigrant caps for these categories have remained unchanged, creating waiting lists lasting years or decades.
For the majority of the 100-plus million people around the world who would like to live and work in the United States, there is no family connection or advanced degree that opens a pathway to a green card. There is simply no queue in which they can "wait in line."
There are about 11 million individuals living in the United States without legal status. Many have been living and working in the United States for decades.
Reform is clearly needed in the form of expanded legal pathways, regularizing the undocumented, addressing short-term fiscal issues faced by some localities, and adequately funding the immigration bureaucracy.
Tara Watson is a professor of economics at Williams College, a research associate of the National Bureau of Economic Research and a co-editor of the Journal of Human Resources. Her work focuses on U.S. social policy, with interests in the safety net, health and immigration. Watson's essay discusses the mishmash of U.S. immigration policy and proposes pathways for reform.
Keyword(s):
economic development 32
workforce disrupted 60
You may also be interested in:
Kenan Institute of Private Enterprise
Kenan Institute
Kenan Scholars
Find an Expert
Sign up to receive communications from the Kenan Institute of Private Enterprise
Manage Subscriptions